The Channel League battle for softball supremacy produced some dazzling pitching, timely hitting and outstanding defense.
The one thing it didn't produce — a winner.
The Santa Ynez Pirates hosted the Dos Pueblos Chargers Friday afternoon in a battle for the top spot in the league standings.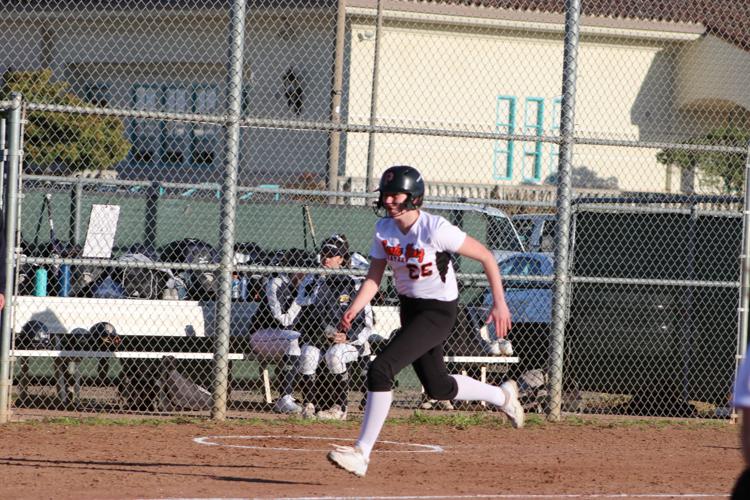 After 10 innings, the game was called because of darkness with the score tied 2-2.
The Pirates remain undefeated on the season at 7-0-1 overall and 4-0-1 in the Channel League.
The Chargers are 4-4-1, 3-0-1.
Both starting pitchers went the distance.
Dos Pueblos' Allison Speshyock gave up two runs on 10 hits with 10 strikeouts and no walks.
Santa Ynez's Armani Garcia also gave up two runs on just four hits with 16 strikeouts and one walk, and that was to the second batter in the first inning.
"Sixteen strikeouts for Armani," said Santa Ynez head coach and Armani Garcia's father Benny Garcia. "We played a good game, a really good game. These are both excellent teams."
Santa Ynez got on the scoreboard first.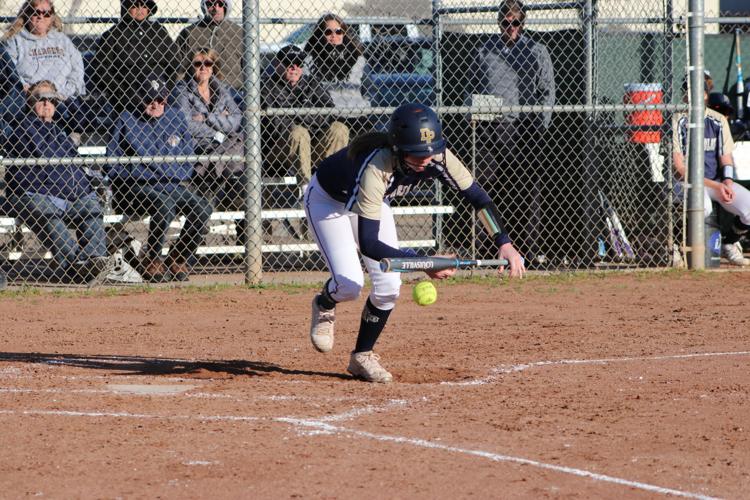 With one out in the bottom of the third, Yesenia Vega doubled to left field. With two outs, Lauren Swing pounded a triple to the right field wall, scoring Vega. Swing was stranded at third when Speshyock got out of the inning with a groundout.
Dos Pueblos tied it up in the top of the fifth when Alison Borden led off with a triple.
With one out, Jenny Nichols laid down a bunt that Santa Ynez catcher Maggie Usher pounced on, nailing Nichols at first. Borden broke for home and first baseman Swing threw a strike to home plate but Borden was able to slide under Usher's tag.
The Pirates reclaimed the lead in the sixth.
Swing opened the inning with a single to center and Usher made it women on first and second, getting aboard on a Dos Pueblos error.
Both runners advanced on a fielder's choice.
Swing scored on Nicole Atiles' single to center.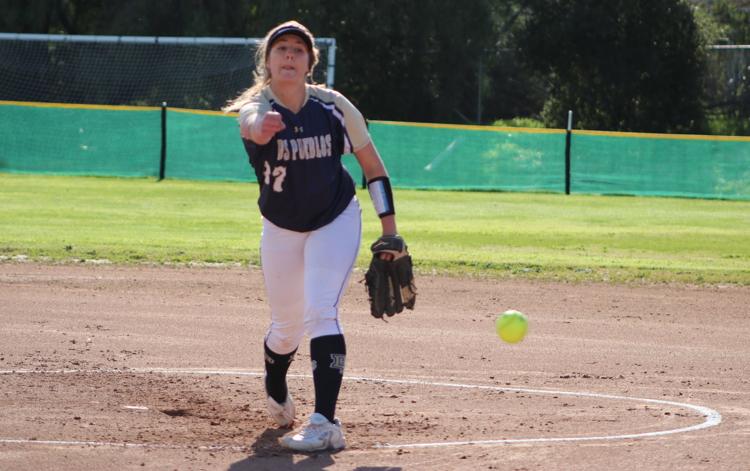 Usher also tried to score on the play but was cut down at home on a perfect throw from center field.
Usher crashed into DP catcher Mykenzie Ramirez but Ramirez held onto the ball for the out. Ramirez was injured on the play but remained in the game.
"That was a key at bat by Nicole," said Benny Garcia. "She knocked in our second run and almost a third. They had to make an outstanding play to keep Maggie from scoring."
"That was a tough play to make. I injured my shin a little but I'll be okay," said Ramirez. "We were a little rocky at the beginning of the game and Armani is a great pitcher — we haven't faced a pitcher as experienced and as good as Armani this year — but we did the little things well, like our bunting, our infield was solid and Allison pitched a heck of a game."
The Chargers tied the game in the top of the seventh when Sierra Laughner led off with a double down the third base line and then scored, beating the thrown home, when Ramirez beat out an infield single.
Garcia retired the next three batters, striking out the side in the eighth and, after Briana Castro's leadoff single in the ninth, retired the next six batters.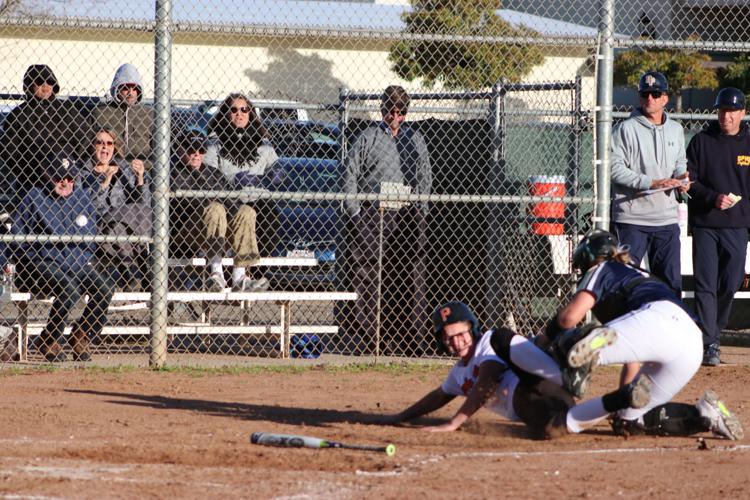 "Our defense played a great game — really both teams' defenses were great today," said Benny Garcia. "I wish we could have come away with the win but our girls played with a lot of heart — more heart than anybody. A lot of teams have underestimated us. I don't think anyone will underestimate us anymore."
Speshyock retired Santa Ynez in order in the bottom of the seventh and then her defense bailed her out.
After a leadoff single by Garcia in the eighth, Speshyock started a 1-6-3 double play. After an Usher single to left, Baker followed with a fly ball the fell in shallow left field but Baker was nailed at first on a perfect throw.
Atiles led off the ninth with a deep fly ball to the center field wall that was caught followed by two Speshyock strikeouts.
In the 10th, Speshyock retired the side on three great defensive plays — two tough ground balls to deep short and another to a diving second baseman that were all handled to end the Pirates' final chance.
With the sun setting, the umpire called the game.
"The top two teams in the league," said Santa Ynez Athletic Director Cris Avery. "Both had scoring opportunities late and both teams came up big on defense."
Dos Pueblos has a big break before playing at Cabrillo on Tuesday, March 19.
Santa Ynez plays at Lompoc next Tuesday.
Santa Ynez 2, Dos Pueblos 1
The Pirates squeezed across two runs in the third inning, and that was enough to get them a Channel League win at Dos Pueblos.
Cole Knightley scored the winning run on a fielder's choice. The Chargers scored their run in the second inning.
"The two pitchers practically mirrored each other," said Santa Ynez coach Warren Dickey.
"Both pitchers, Tyler Rasmussn for us and Nikko Martinez for them, pitched complete games. Both gave up three hits and struck out four. Tyler walked two. Nikko walked three."
Santa Ynez moved to 6-3-1, 3-2. Dos Pueblos is 6-4-1, 3-2.