Compton was born to pitch. She starred for the Orcutt Express travel team in her youth, winning a national title in 1981. She also pitched Rig…
Veteran Lompoc Girls Softball Association coach Codie Blea, who helped coach the Region 10 Red team the trio played on at the Games, said all …
"Cal State Monterey Bay is the school I wanted to go to," Armani said. "I didn't want to go anywhere else."
Chuck Hare and Los Padres Officials Association game assigner Mike Ostini see so many sports crammed into a short amount of time exacerbating …
"I want to use my platform to bring attention to the grueling conditions and low pay that our field workers are experiencing every day," Arauj…
St. Joseph High, which has yet to resume in-school instruction, reopened its campus to athletes on Monday, though all activities were held out…
After months of cancellations, Altheide was finally able to celebrate a bit. She certainly deserved it. 
The high school football season will start in January, with teams allowed to start practicing in December. 
"I wanted to go to a smaller school, not in California, and I wanted to get a good education along with playing softball."
His rapport with athletes and coaches has been sorely missed at the Round Table. You can consider this as an early plug for the NSBCART to ind…
This year there was no final home game for that presentation to the seniors because in March, the rest of the Saints' 2020 season, along with …
Pioneer Valley softball coach Kristina Sewell saw to it that her seven seniors got some recognition.Wednesday night, she gave each of the seve…
The Northern Santa Barbara County Athletic Round Table board has announced its 2020 scholarship awards.
One day after getting the jolting news that playing softball for her dream school, San Diego State, was no longer a possibility for next year,…
Dakota Wesleyan is an NAIA program and competes in the Great Plains Athletic Conference. Dakota Wesleyan officials thought highly enough of Go…
Cabrillo High School senior Antoinette Terrones has zero peripheral vision, yet she will be playing intercollegiate soccer, either for Denver-…
The Pioneer Valley senior's mother passed away when he was in the eighth grade. Growing up, Christian Morin said, he could not have asked for …
"We just wanted our seniors to know that we were thinking of them and supporting them," said Laurie Milan. "The posters were put up near the (…
After schools statewide closed in March, so did all team workouts. So Dulay has developed a solo workout routine — well, not exactly solo. Her…
Cardenas, a four-year Lompoc varsity outfielder, has committed to play softball for NCAA Division II West Virginia Wesleyan. West Virginia Wes…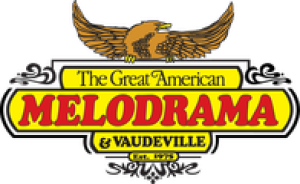 The Great American Melodrama & Vaudeville

Miracle-Ear Hearing Aid Center

Santa Maria Valley Discovery Museum
Seniors throughout the nation saw their final high school sports season truncated. Gabby Loui, Sam Ashbrook and Brady Lachemann were three of …
With families and athletes adhering to social distancing Saturday, five Arroyo Grande High School senior student-athletes took part in a mass …
Hard-throwing Righetti senior right-hander Katie Chenault was the Santa Maria Times All-Area MVP in 2013, and she showed all of that when her …
In a recent social media post athletic directors Stephen Field and Russ Edwards stated, "per yesterday's email, the Lucia Mar School District …
It's almost mid-April. We've had no March Madness, no Opening Day and the NBA playoffs are in peril. The Olympics are postponed.
"At this time, I plan to major in either nursing or construction engineering. They're opposite fields, but I don't really know what I want to …
Like so many young athletes, the 2016 Lompoc High graduate had her senior season of college athletics cut short by the ongoing coronavirus pandemic.