After controlling the ball most of the first half Tuesday, Santa Maria had one good chance to score in the second.
Clem Tapia made it count.
After breaking free on the left side of the Arroyo Grande penalty box, Tapia took Javier Real's pass from the right side in the 38th minute after the break and knocked the ball in, just under the top post, to give the Saints a 1-0 win in a big Mountain League boys soccer game at Santa Maria's Ralph Baldiviez Stadium.
The Santa Maria boys soccer team scored a goal in the 78th minute to beat Arroyo Grande 1-0 in a Mountain League game Tuesday afternoon. 
Tapia's summation afterward was succinct.
"I saw the ball coming, I saw my chance and I scored," he said.
The Saints moved to 9-1-1, 3-0. The Eagles are 8-5-2, 1-1.
"That was a good win," said Tapia."They're a good side."
"Good win," said Santa Maria coach Eduardo Cuna. "We kept pace with San Luis Obispo."
Santa Maria had the ball on Arroyo Grande's end most of the first half, and the Saints had the best chances to score.
An offside call nullified an early Santa Maria goal. Arroyo Grande goalkeeper Martin Villagomez made a diving save, and a Santa Maria header several minutes later went wide right by about a foot.
Tapia and Real gave the Eagles a lot of trouble with their ballwork and Saints defender Erick Cardenas covered most of whatever the Eagles tried deep.
Things changed abruptly in the second half. The Eagles took the attack to the Saints from the outset after the break.
Goalie Osvaldo Andrade bailed the Saints out in the second half. He made five saves then, including a diving one to his right and one when he grabbed the ball with Eagles attackers practically on top of him in the Santa Maria penalty box.
"Those were two big saves." said Cuna.
You have free articles remaining.
The Saints withstood a big half of offense by Eagles Alan Munoz and Josh Rojas. The Eagles consistently got the ball deep in Saints territory by driving down the left side.
Arroyo Grande also successfully pressured the Saints' ballhandlers in their own end and picked off Santa Maria passes deep in the Saints' end multiple times.
"Taking care of the ball in the back has been a challenge for us," said Cuna.
"We've been working a lot on that. Little by little, we're getting to where we want to be."
Santa Maria will play at Righetti at 6 p.m. Friday night in a crosstown rivalry Mountain League game.
Girls wrestling (Saturday)
Santa Paula Duals Tournament
Three Santa Maria wrestlers won weight class championships, and the Saints finished third as a team.
Santa Maria's Erika Sierra (106 pounds), Destiny Garcia (121) and Maria Mendez (131) all won at the tournament.
Saints Adriana Sanchez (101 pounds), Isela Velasquez (111) and Ana Duran (heavyweight) all finished second.
Santa Maria's Jennifer Hernandez (126 pounds), Jennifer Lopez (137), Karla Hernandez (160) and Mariana Tello (189) all finished third. Saints Alina Bojorges (101 pounds), Nancy Cholula (106) and Jessica Ramirez (150) finished fourth.  
Boys soccer (Saturday)
Santa Ynez 5, St. Joseph 0
Erik Guerrero and Ricky Romero both tallied twice, Niko Rocha had three assists, and the Pirates (6-3-1) rolled to a cross-section win over the Knights at Santa Ynez.
Declan Pollenz scored a Santa Ynez goal. Guerrero and Leo Valencia both had an assist.
010720 AG SM boys soccer 09.jpg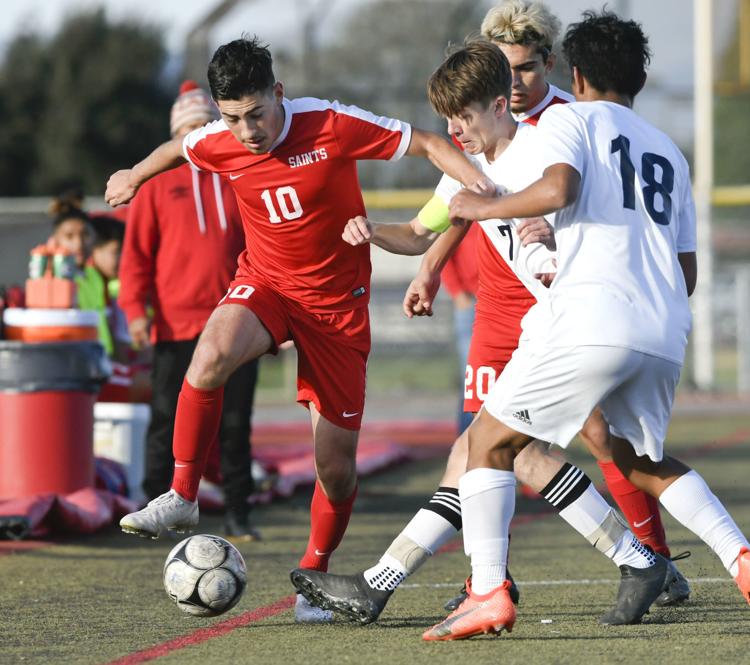 010720 AG SM boys soccer 10.jpg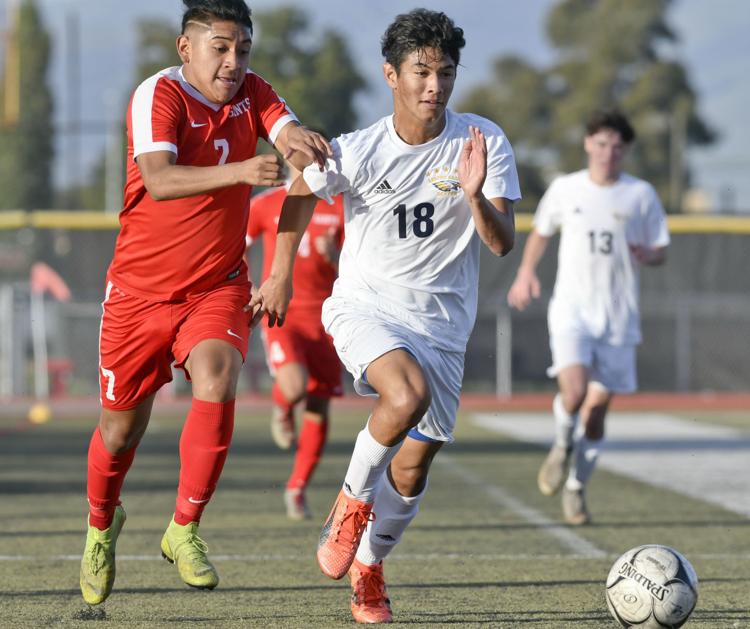 010720 AG SM boys soccer 11.jpg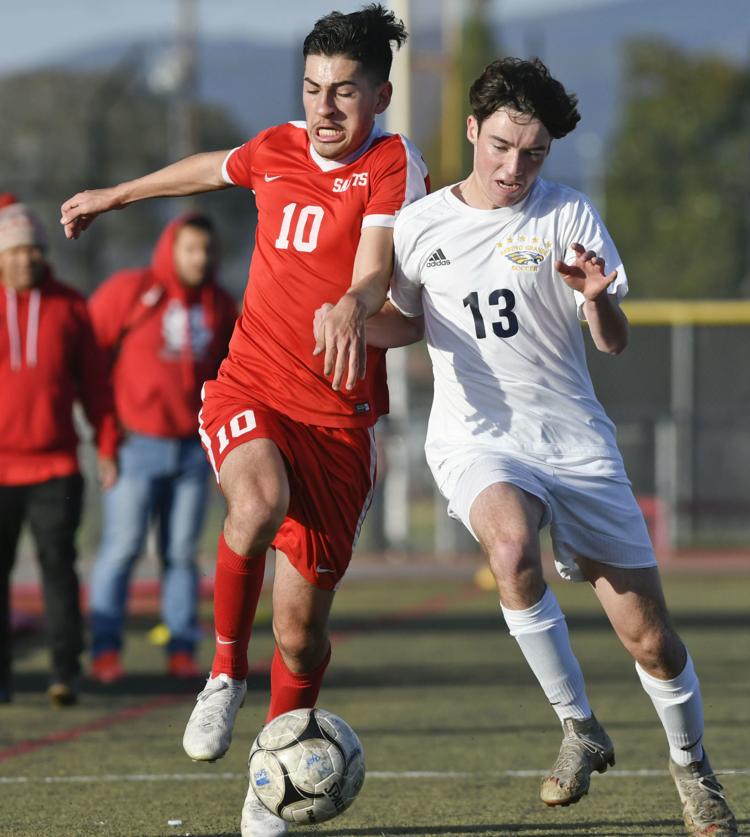 010720 AG SM boys soccer 02.jpg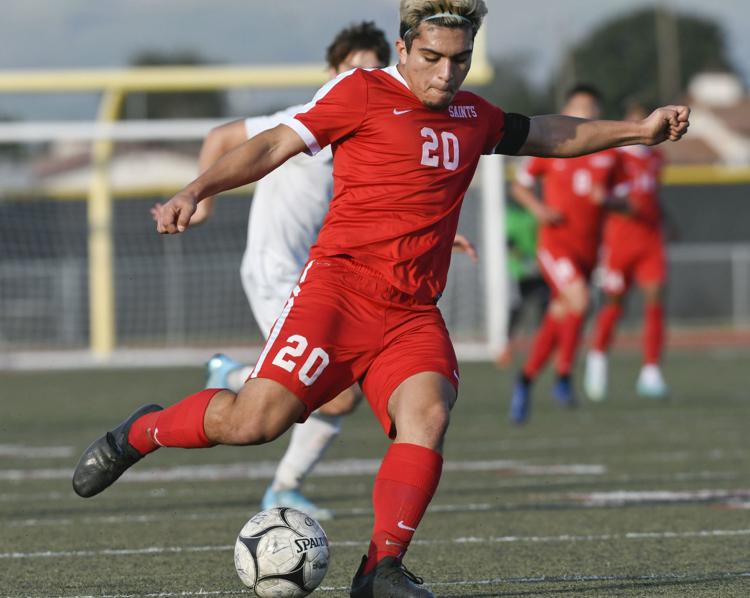 010720 AG SM boys soccer 01.jpg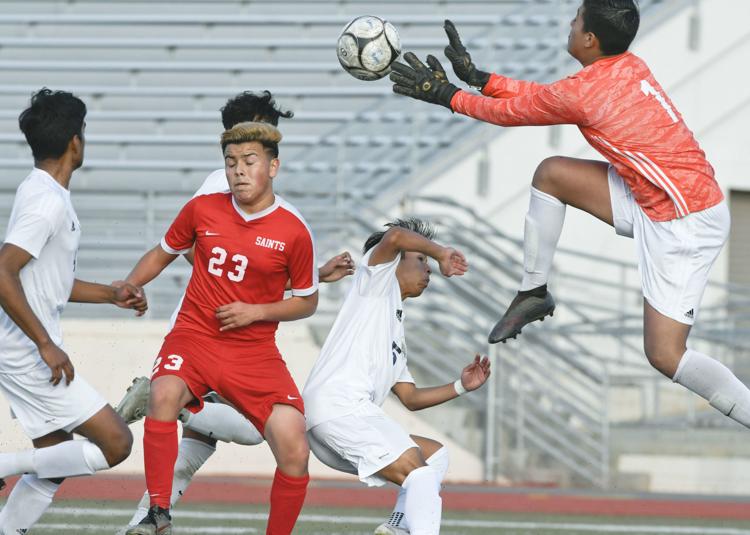 010720 AG SM boys soccer 12.jpg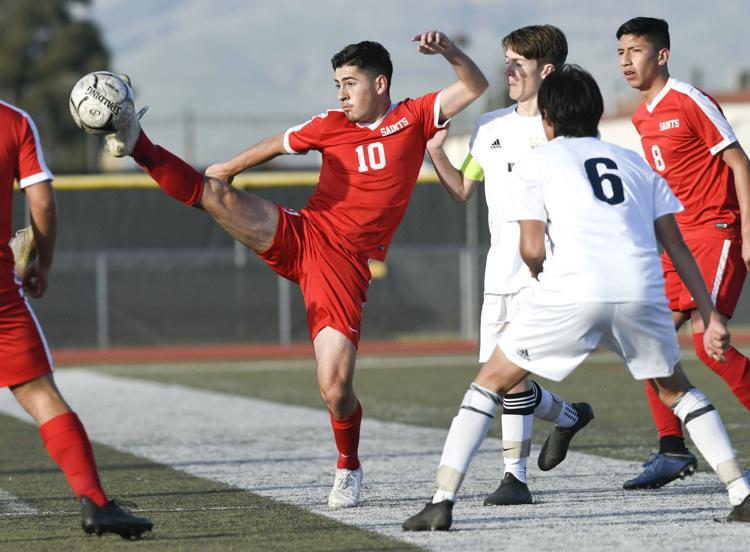 010720 AG SM boys soccer 03.jpg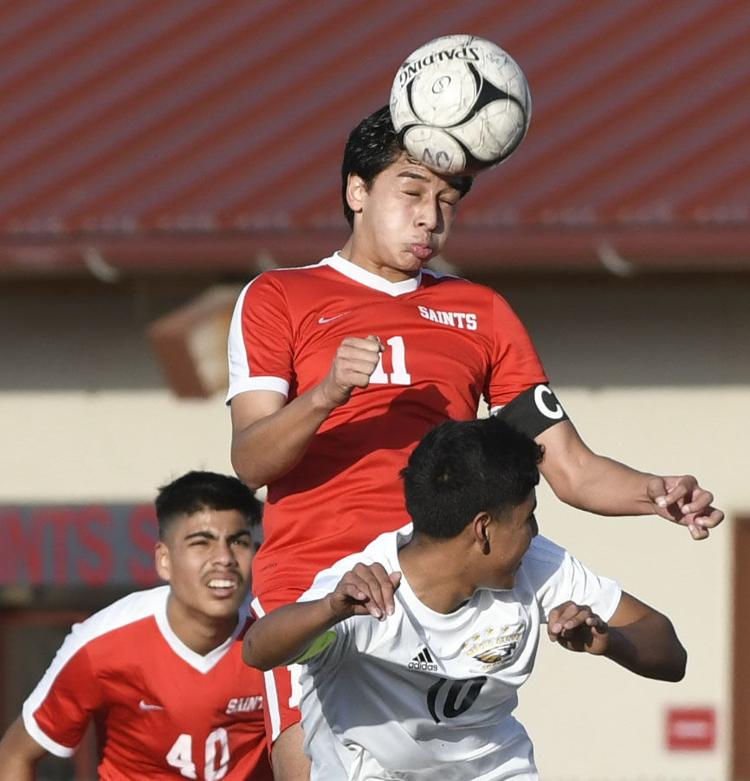 010720 AG SM boys soccer 04.jpg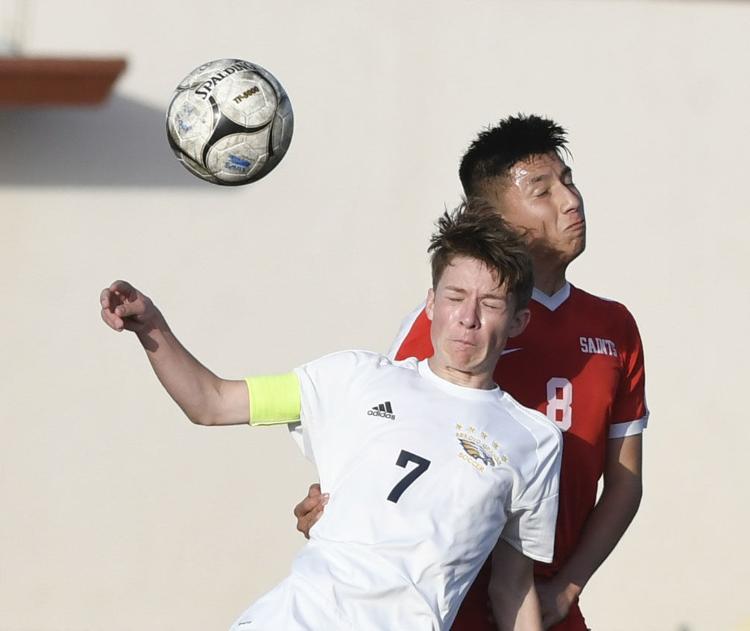 010720 AG SM boys soccer 05.jpg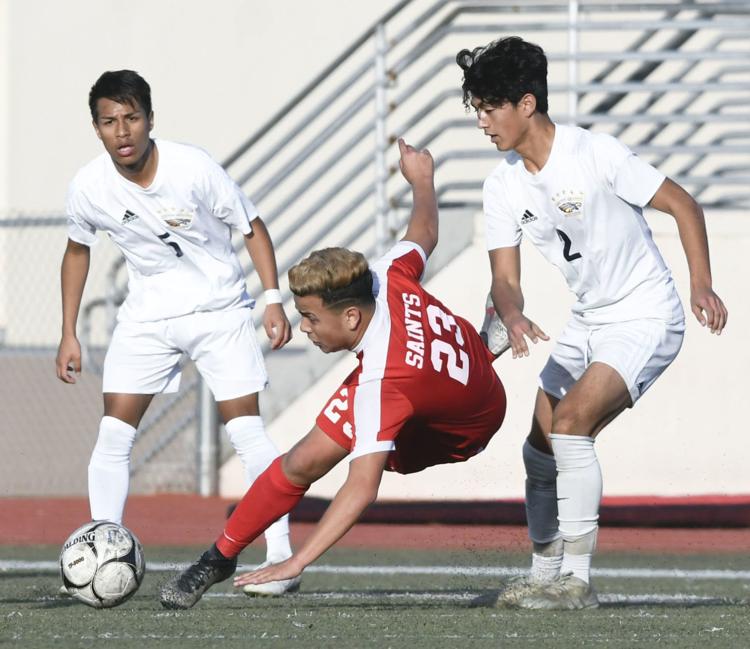 010720 AG SM boys soccer 06.jpg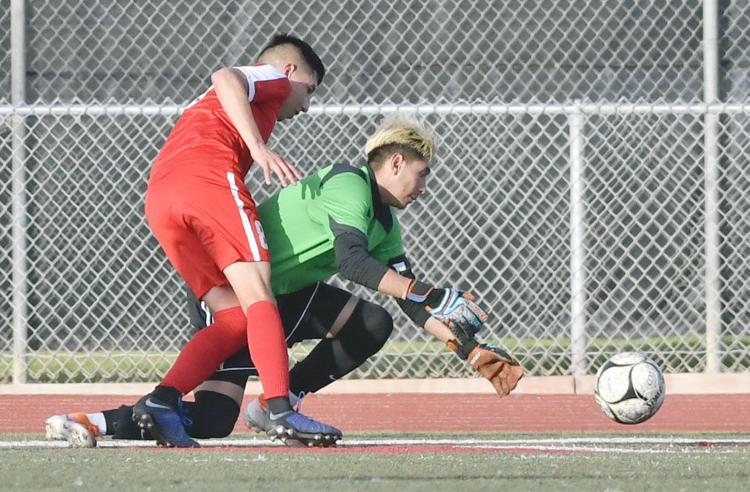 010720 AG SM boys soccer 07.jpg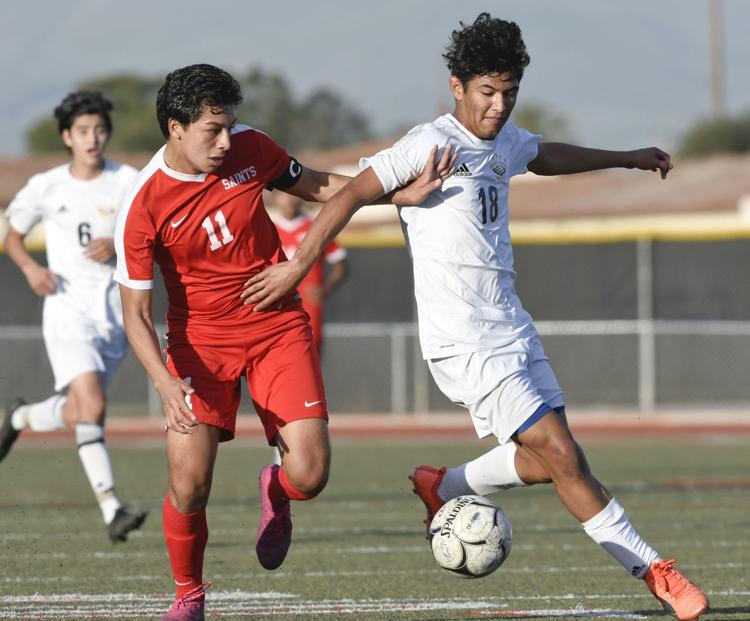 010720 AG SM boys soccer 08.jpg