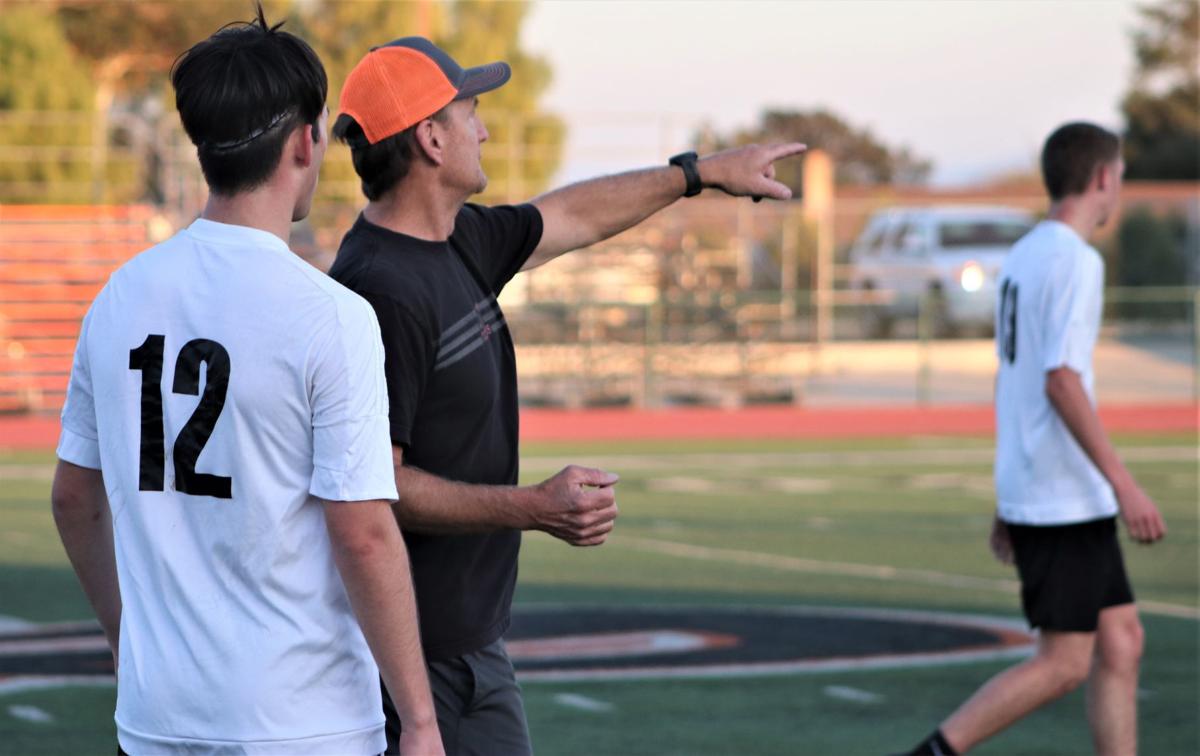 The Santa Ynez Pirates boys' soccer team is ready for action.
But they've still got a couple weeks before the games begin for real.
The Pirates have two scrimmages before the regular season begins – Monday, Nov. 18, at Paso Robles' War Memorial Stadium and Thursday, Nov. 21, at home against Dunn.
The first game that counts comes up Tuesday, Dec. 3, in a traditional Pirate battle when the Morro Bay Pirates visit Santa Ynez in a non-league, intersectional season opener.
The Channel League season begins a month later, on Tuesday, Jan. 7, 2020, when Santa Ynez visits Dos Pueblos.
Head coach Rick Joyner is back for his fifth season and says his team is still a work in progress.
"We've been practicing for the last two weeks," said Joyner at Tuesday's practice. "We're still having tryouts to fill out the varsity roster."
The Pirates lost seven players to graduation, seven strong players according to Joyner.
Joyner expects six new seniors, one junior and one freshman to pace the 2019-20 team.
"Our seniors are Nico Rocha, Diego Reynoso, Diego Buenrostro, Diego Zepeda, Fernando Juarez and Roger Rivera," said Joyner. "The freshman is Aiden Garcia. He's going to make a great team player. The junior is goal keeper Erik Guerrero. Erik is moving over from midfield to take over the net from (graduated senior) Juan Sanchez. Erik is one of the best soccer players I've ever been around and Aiden Sims is a good player who will be our backup keeper."
Sanchez is still on the field, taking an assistant coaches spot on Joyner's staff.
"Nico is a four-year starter. He's one of the leaders out there. I expect he'll score a lot of goals. It's infectious how he gets the guys going," said Joyner. "Diego Reynoso will be in the middle of our defense. He's a real leader, a motivator. He's a great guy for a coach to have out there. These boys are two great leaders, great players."
The majority of the graduated seniors played on the defensive side of the ball.
You have free articles remaining.
"So our first project this year is to make sure our defense is sound," said Joyner.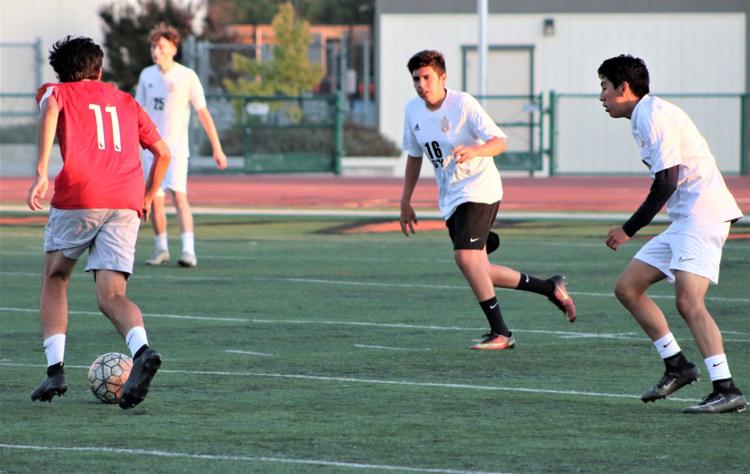 Joyner is a retired Santa Barbara County firefighter who spent a number of years on former head coach Alex Uribe's staff.
"The year I retired from the fire department, Alex retired from coaching," said Joyner. "So I applied for the head coach's job and got it. It's been great fun.
Joyner also has the help of two assistant coaches, Gabe Rocha and Adam Pollenz, who were on Joyner's staff last year.
Joyner made Thursday, Nov. 15, his cut-down day.
"We usually carry 20 players – 18 in the field and two keepers," said Joyner.
As with all Santa Ynez teams, this will be the second year competing in the Channel League.
"The Channel League is a tough league," said Joyner. "We came in third last year. We hope to do one better this time around."
The challenge is getting past the three big Santa Barbara area schools.
"Santa Barbara won the league last year. They're a powerhouse," said Joyner. "All three Santa Barbara teams are really good teams but they all got at least 2,000 students and we've got just over 900."
San Marcos finished second in the league last year ahead of Santa Ynez.
But the Pirates finished higher than Dos Pueblos with old Los Padres League opponents Lompoc and Cabrillo finishing fifth and sixth, respectively.
"The Santa Barbara teams have a lot of kids who play club ball all year. We've got six club players," said Joyner. "But Santa Ynez is a whole different environment. Most of my players have grown up together and have played soccer together since they were little kids. The big schools have kids with a lot of skills but our kids are very skilled, too, and we bring a lot more heart to it.
"Moving up to second place in the league is a great challenge, a great chance for the boys to step up. I'm looking forward to it."