Rob Cantrell is hoping last years' experience pays off this time around.
Cantrell, the longtime head coach of the Santa Ynez Pirates' girls' soccer team, has a young team but it's one with considerable varsity experience.
The 2019-20 varsity is off to a 1-1 start.
Santa Ynez opened the season with a 7-1 victory at Morro Bay on Dec. 3.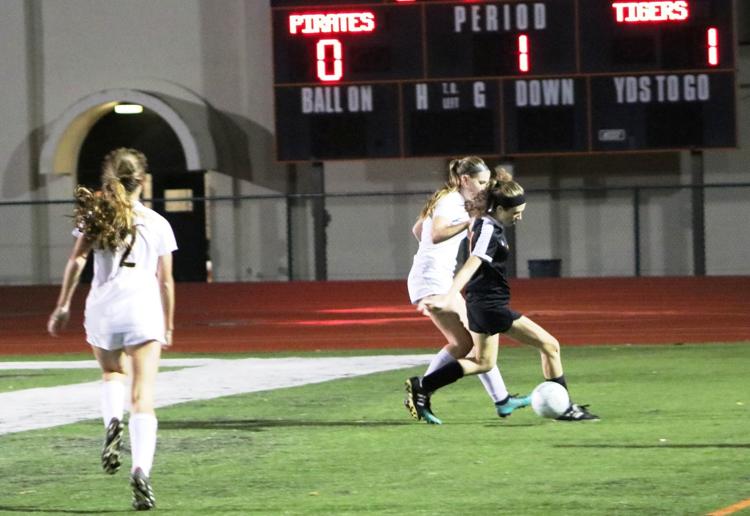 Amelia Villa scored two goals and five other girls scored one apiece; Catalina Kett, Heather Rennie, Giana Pecile, Neta Ofiaeli and Claire Chirgwin.
The Saints defense was stifling throughout, allowing no shots on goal during regular play.
Brookelyn Fletcher (first half) and Callie Grieco (second half) didn't have a shot on goal against them during regular play.
Morro Bay scored its only goal in the 70th minute of the second half on a free kick.
The Pirates had their home opener last Friday against the Nipomo Titans, in a game that was switched from Thursday.
Despite holding Nipomo to one shot, the Titans made it good. Senior Hayde Gallardo scored the only goal of the game in the first half.
The Pirates got off 10 shots but Nipomo keeper Alexis Acosta was able to turn them all away.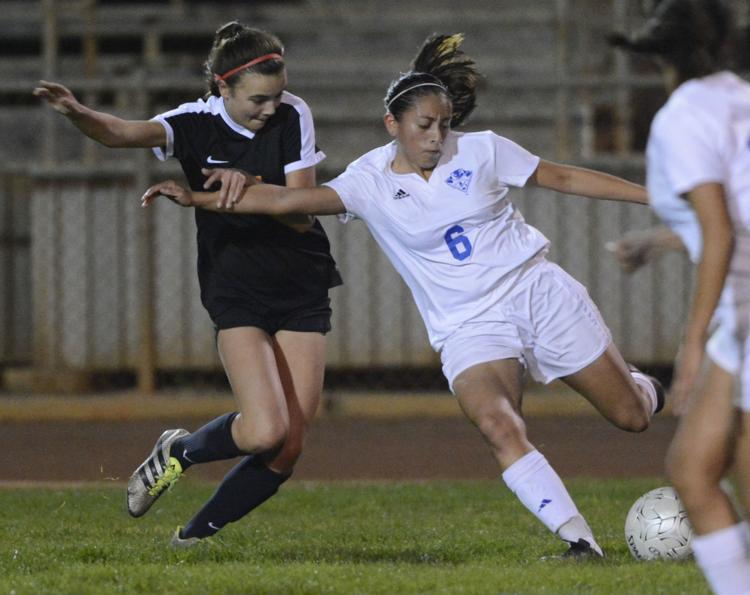 But it's still early in the season, the part of the year Cantrell uses to find his strongest rotation.
"We only lost one senior, Monica Pizano, to graduation," said Cantrell at a recent practice. "And we have only five seniors on this year's team but we have a lot of sophomores who played a lot last year."
In addition to the seniors, the Pirates' varsity will carry four juniors, 10 sophomores and two freshmen.
"Last year we were very young, with nine freshmen," said Cantrell. "And we had two juniors, Sarah Johnston and Katelyn Rennie, who were injured."
You have free articles remaining.
Now healthy, Johnston and Rennie should provide veteran leadership to the young squad.
Johnston, a striker/midfielder is expected to be one of the Pirates' leading scorers while Rennie will be back patrolling the midfield and working on defense.
The other seniors are striker Rozlin Kristoffersen, defender Ryann Melville and forward/midfielder Lexie Hemming.
Johnston and Kristoffersen are the Pirates' co-captains.
"We actually did well last year in our league," said Cantrell of his team's fourth place finish in their first season in the Channel League. "We were in first place in the league until the last three games of the season but then we had to face Dos Pueblos, Santa Barbara and Lompoc — all on the road and all on their Senior Nights. So to be in first place that late in the season was pretty cool.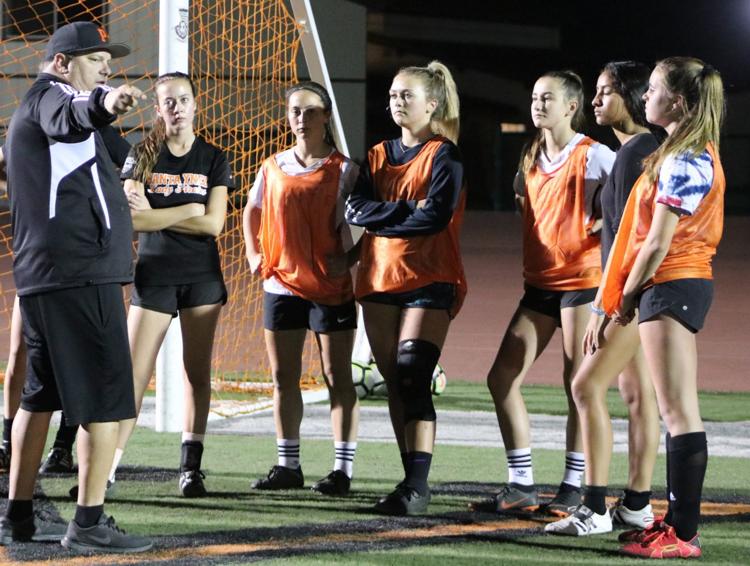 "I think it was a shock to some of the girls when we moved to the new league last year and had to play those three big Santa Barbara schools in addition to Lompoc and Cabrillo. Those are all big games and I think that with a year's experience, the girls will be ready for it."
Cantrell teaches patience and composure while emphasizing his players need to control the pace of play.
"We're working to develop a speed of play that other teams have to adjust to," said Cantrell. "We want to work our offense so that we get behind the other team's defense and work the ball for a good shot. We're not a run-and-shoot offense.
"If you touch the ball a lot, it is at your feet for maybe 80 seconds a game. The idea is that what you do off the ball is very important."
On the defensive end, sophomores goal keepers Brookelyn Fletcher and Callie Grieco are the last line of defense.
"Brookelyn got a lot of minutes last year," said Cantrell. "We're expecting her experience to pay off this season."
Junior Jazz Feeley will be back patrolling the midfield.
"Jazz is mainly our center midfielder but does everything," said Cantrell. "She's literally our Swiss Army Knife."
The other juniors are midfielder/forward Catalina Kett and defenders Heather Rennie and Olivia Torres.
Returning sophomores include (alphabetically) Claire Chergwin, Rylee Fox, Georgia Jensen, Payton Lishman, Neta Ofiaeli, Briana Rodriguez, Amelia Villa and Emmy Withrow.
Striker Giana Pecile and Midfielder Ava Hamoui are the new freshman faces on the squad.
"We're young but not inexperienced," said Cantrell. "A lot of these girls play club ball eight or nine months a year but we still have a lot of work to do to get ready for the season."
The Pirates' preseason continues this week; Santa Ynez played at San Luis Obispo Tuesday and heads to Lakewood High School Thursday to begin play at the Best of the West Tournament.