Righetti created a lot of chances Friday night. Arroyo Grande did all the scoring.
Valentino Graeber connected on a shot from the left side in the 19th minute of the first half. Tyler Brittingham knocked in a rebound shot in the Righetti penalty box in the 27th minute of the second, and the Eagles (8-4-0, 1-0) beat the Warriors (2-2-1, 0-1) 2-0 at Righetti's Warrior Stadium in the Mountain League opener for both teams.
Arroyo Grande goalkeeper Martin Villagomez made a big save on Righetti forward Sean Soltan in the second minute of the second half. A Righetti shot hit the top post about two minutes after that. A few minutes after that, a Righetti shot hit the left post.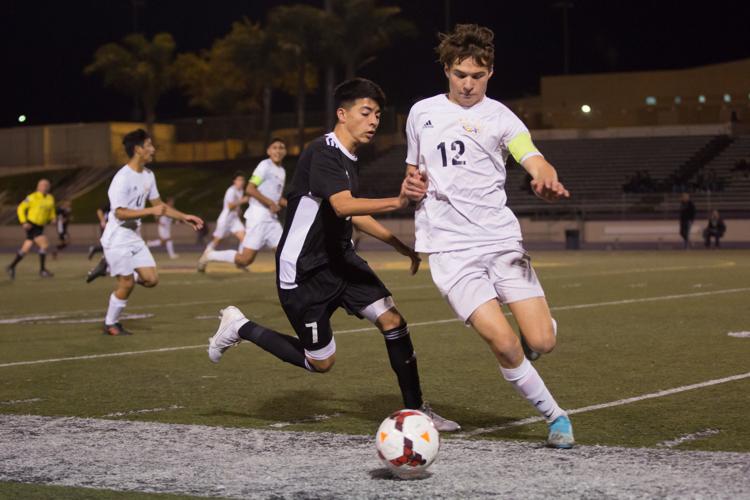 After the second Righetti near-miss, the Eagles' play perked up some and the Warriors' sagged a bit.
"At the end of the day (players) are still students, they're still teenagers," Righetti coach Rob Golden said afterward.
"You do all that good work, get it down there so close and then it's 'man, we did all that to miss six inches?' It's like looking forward all day to dinner and then getting something you don't like."
Golden said, "You do the best you can to bounce back from that, but it can be deflating and I saw a little bit of that after the second (time a shot hit the post)."
Alan Munoz assisted on the first Eagles goal. Graeber and Josh Rojas assisted on the second.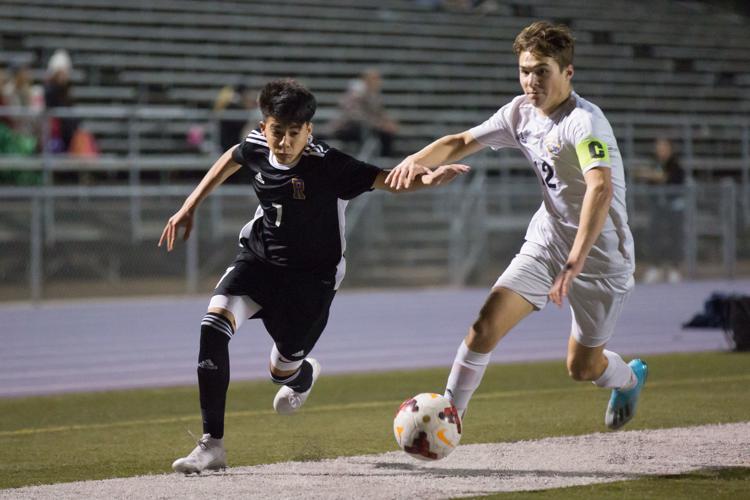 The Eagles had a couple of near-misses themselves late. Righetti sweeper Tom Grandjean, who was solid on defense for the Warriors all night, cleared away a shot as it approached the Righetti goal line.
Shortly after that, a Rojas shot went just wide left.
"I don't mind if we're out-scored as long as we're not out-played," said Golden.
"Tonight, it was a little of both. But hey, we out-played them in stretches too. It was a good match by both teams."
The Warriors controlled the ball most of the rest of the first half after the Graeber goal, but they couldn't get a shot into the net despite repeatedly massing in the Eagles' penalty box.
The Eagles had a big chance in the closing seconds of the first half, but the ball slid off Munoz's foot when he was clear for a would-be shot.
Arroyo Grande will play at Santa Maria at 3 p.m. Tuesday. Righetti will host crosstown rival Pioneer Valley at 6 p.m. that night. Both games are Mountain League ones.
The Warriors have played just five games this year and, "We're still feeling each other out some," said Golden.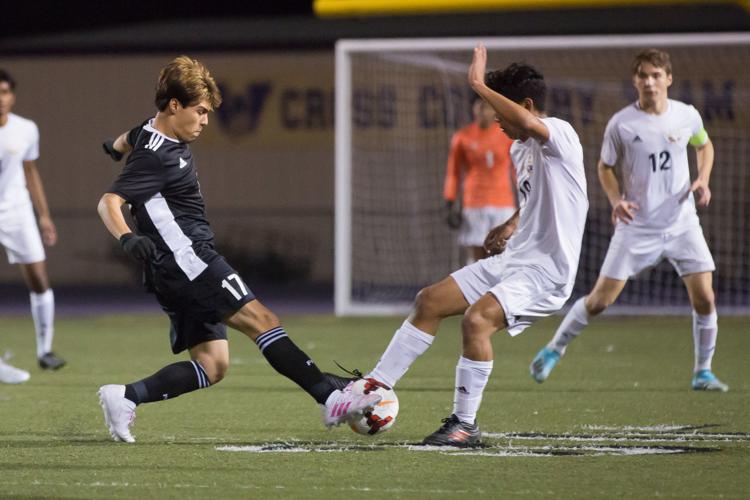 San Luis Obispo 3, Pioneer Valley 0
The Tigers blanked the Panthers in a Mountain League game at San Luis Obispo. 
You have free articles remaining.
Girls basketball
Righetti 55, Mission Prep 40
Fifth-year Righetti coach Desiree Hitch earned her 100th coaching win as the Warriors (13-2, 2-0) eased to a Mountain League win over the Royals at Mission Prep.
Alex Paquet led balanced Righetti scoring with 15 points. Malia Cabigon scored 13 points and Abigail Salazar put in 10.
Lucy Marsalek led the Royals (10-6, 0-2) with 13 points. Tabitha Vander Horst had 11 and Kyra Harris added 10.
Hitch was a standout guard for Righetti when she played there. The former Desiree Domingues was a four-time league Defensive Player of the Year.
San Luis Obispo 50, Nipomo 41
Without standout freshman guard Makennah Simonson for the fourth straight game and with coach David Mendez absent, the Titans (12-4, 1-2) took a third third straight loss as the Tigers took a Mountain League win at San Luis Obispo.
Leah Miller led Nipomo with 10 points. Shantille Simonson scored nine.
Girls soccer
Pioneer Valley 2, Nipomo 1
Andrea Aguilera scored twice, and the Panthers edged the Titans in an Ocean League game.
Katie Magni assisted on the first Pioneer Valley goal. Marissa Campoverde assisted on the second. PV goalkeeper Amaya Yebra made four saves, and Crystal Zamora gave the Panthers a big defensive game.
Atascadero 3, St. Joseph 2
The Greyhounds nipped the Knights (5-5-1, 1-1) in a Mountain League game at St. Joseph's Jay Will Stadium.
Eva Datuin, on a penalty kick each time, scored both St. Joseph goals.
Boys basketball
Orcutt Academy 53, Pioneer Valley 48
Elijah Stephenson tossed in a game high 23 points and the Spartans (9-5, 1-1) scored an Ocean League win over their crosstown rival (1-12, 0-3) at Pioneer Valley.
Marc Cabeliza led the Panthers with 11 points and Joe Arriola had 10. 
Atascadero 72, Santa Maria 49
Ahead 31-27 at halftime, the Greyhounds (10-6, 2-1) pulled away after the break and won this Ocean League game at Santa Maria's Wilson Gym handily.
Rolando Pina led the Saints (8-9, 0-1) with 15 points and seven rebounds. Jon Garcilazo scored 11 points for Santa Maria.
010320 Righetti Arroyo Grande Soccer 05.jpg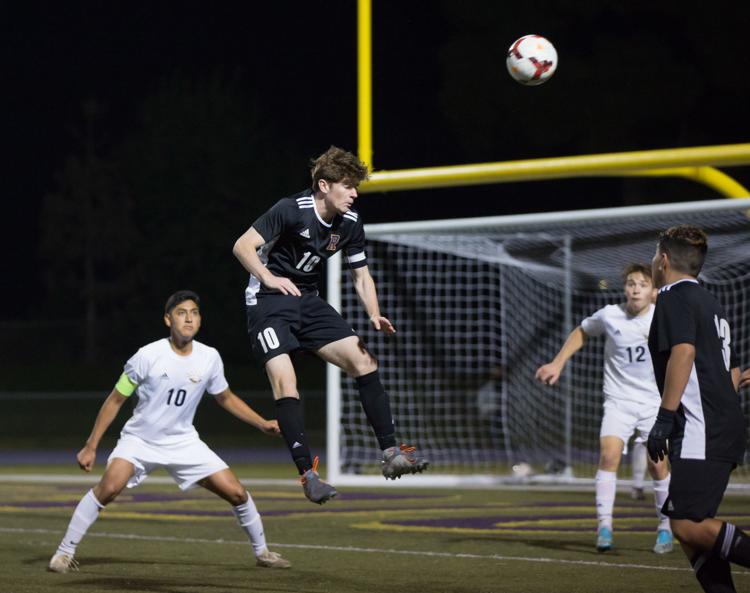 010320 Righetti Arroyo Grande Soccer 01.jpg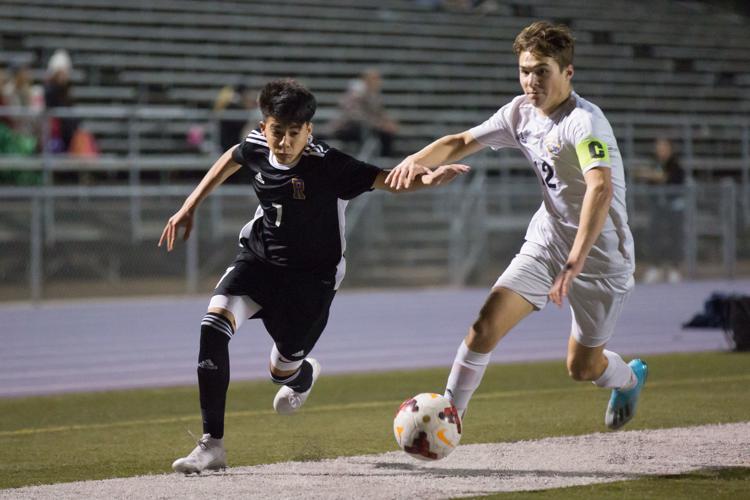 010320 Righetti Arroyo Grande Soccer 17.jpg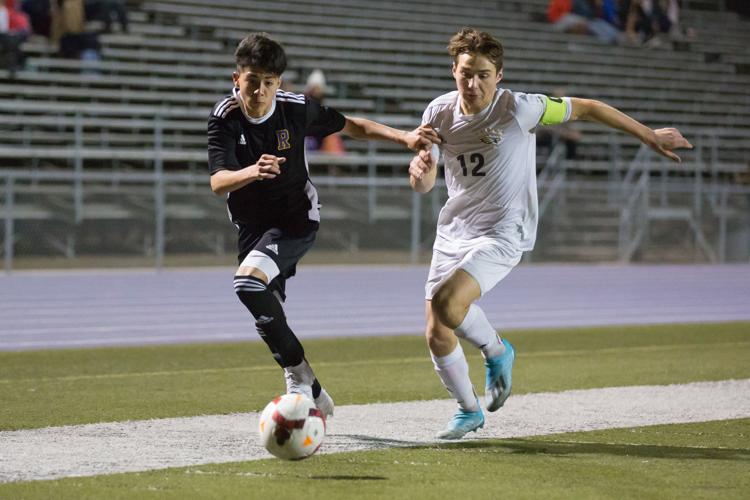 010320 Righetti Arroyo Grande Soccer 15.jpg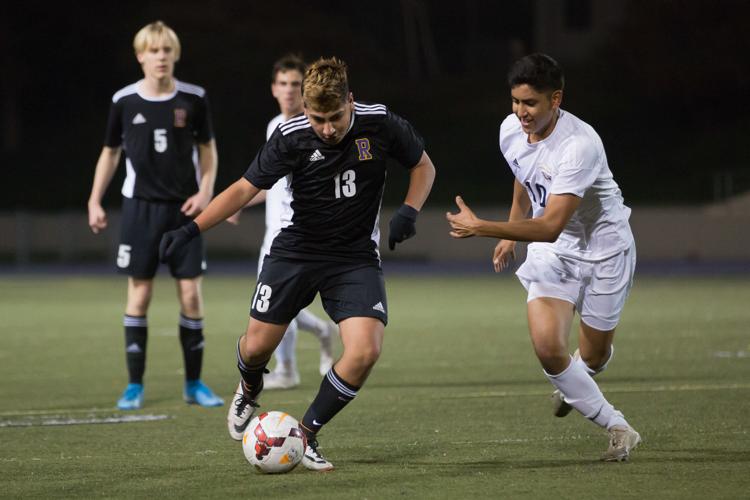 010320 Righetti Arroyo Grande Soccer 06.jpg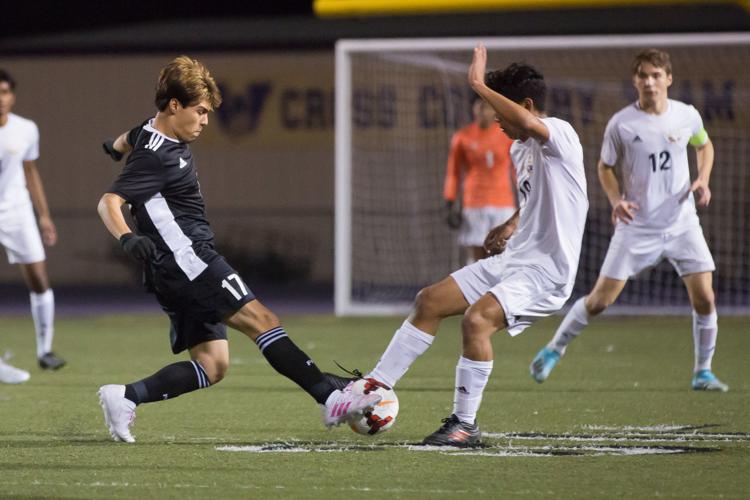 010320 Righetti Arroyo Grande Soccer 02.jpg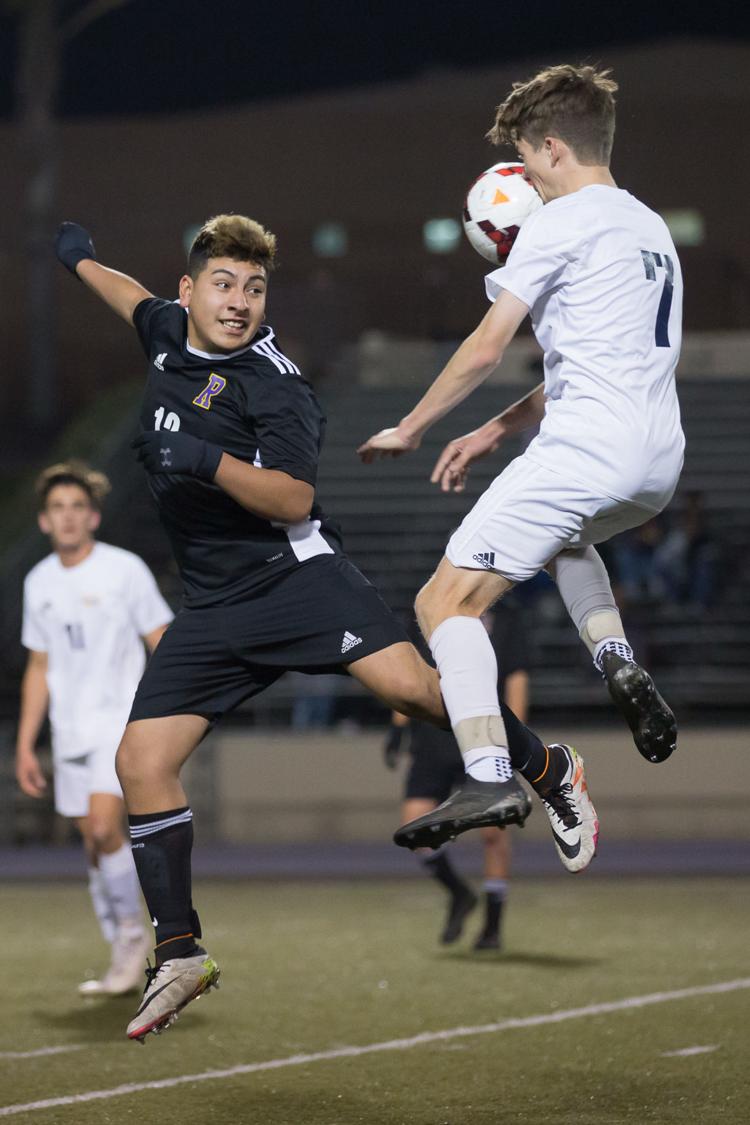 010320 Righetti Arroyo Grande Soccer 03.jpg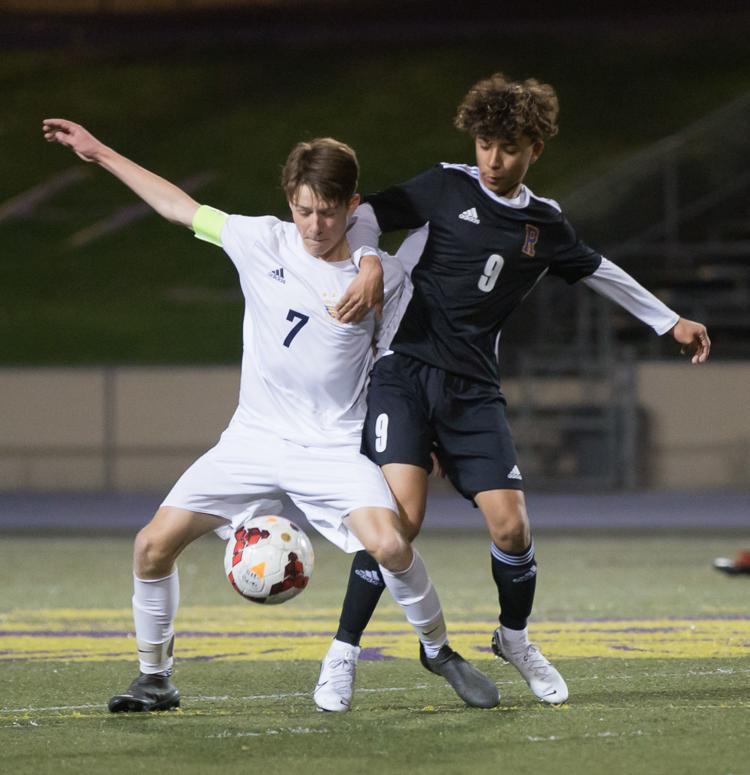 010320 Righetti Arroyo Grande Soccer 04.jpg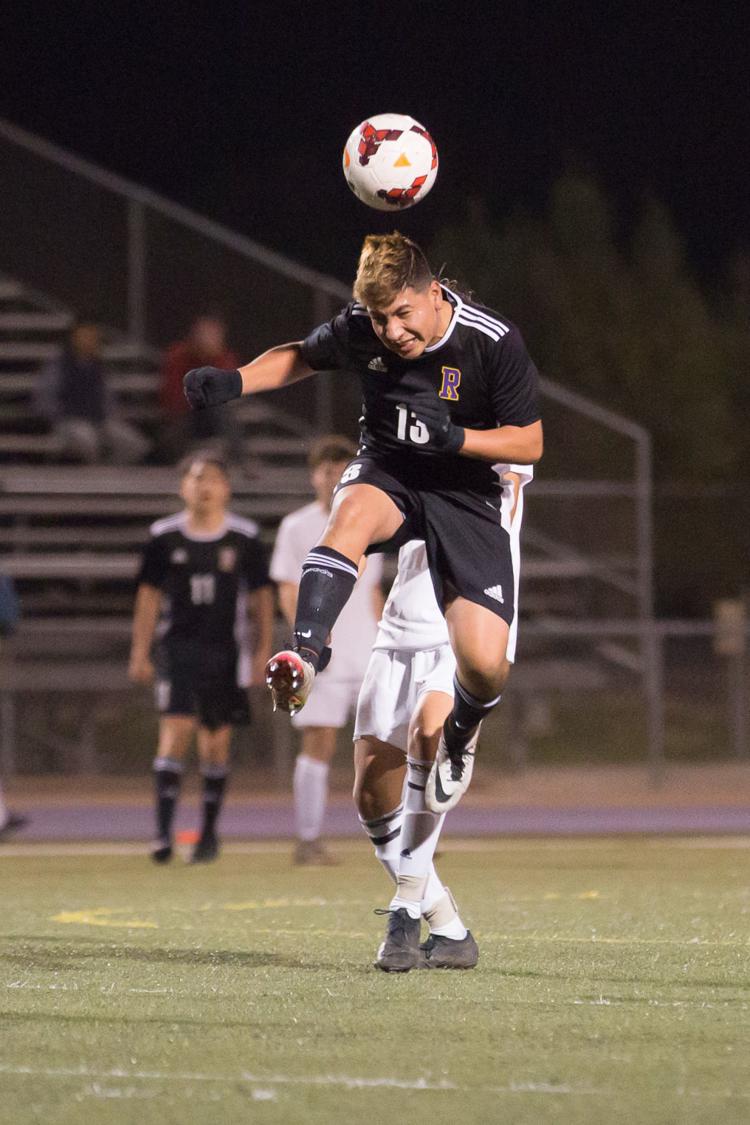 010320 Righetti Arroyo Grande Soccer 07.jpg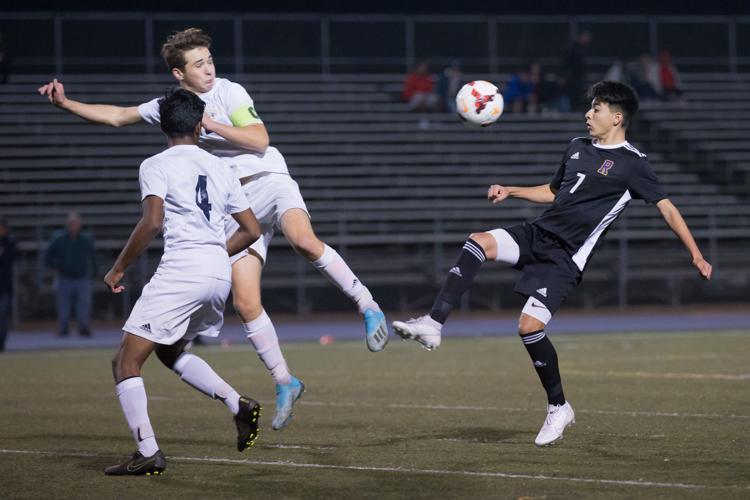 010320 Righetti Arroyo Grande Soccer 08.jpg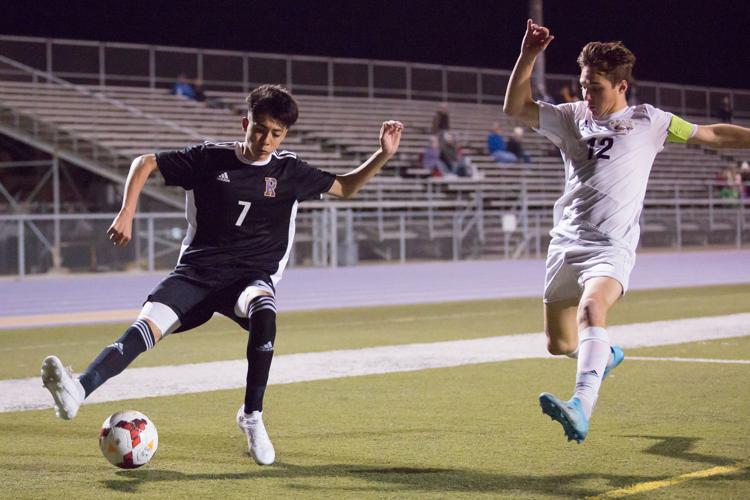 010320 Righetti Arroyo Grande Soccer 09.jpg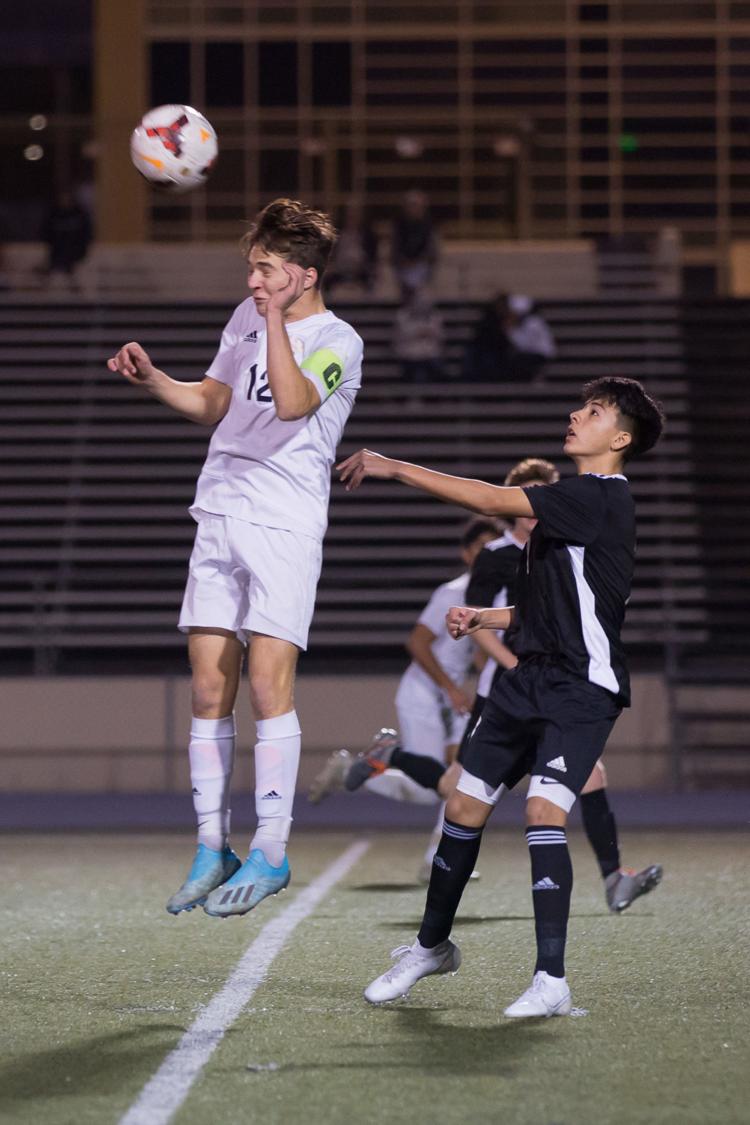 010320 Righetti Arroyo Grande Soccer 10.jpg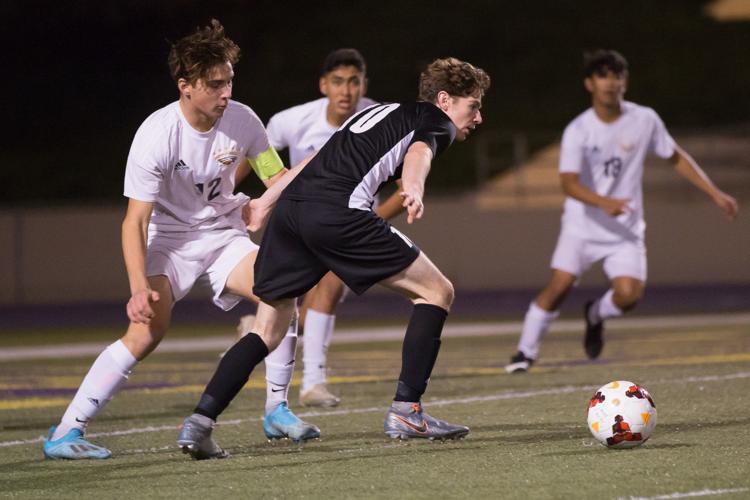 010320 Righetti Arroyo Grande Soccer 11.jpg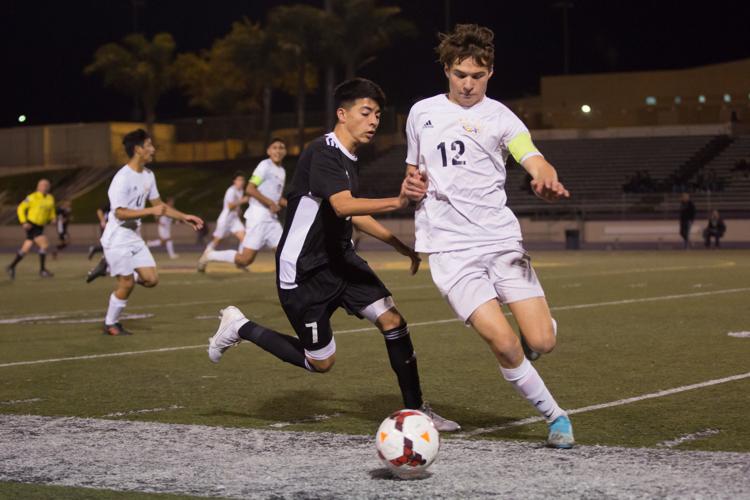 010320 Righetti Arroyo Grande Soccer 12.jpg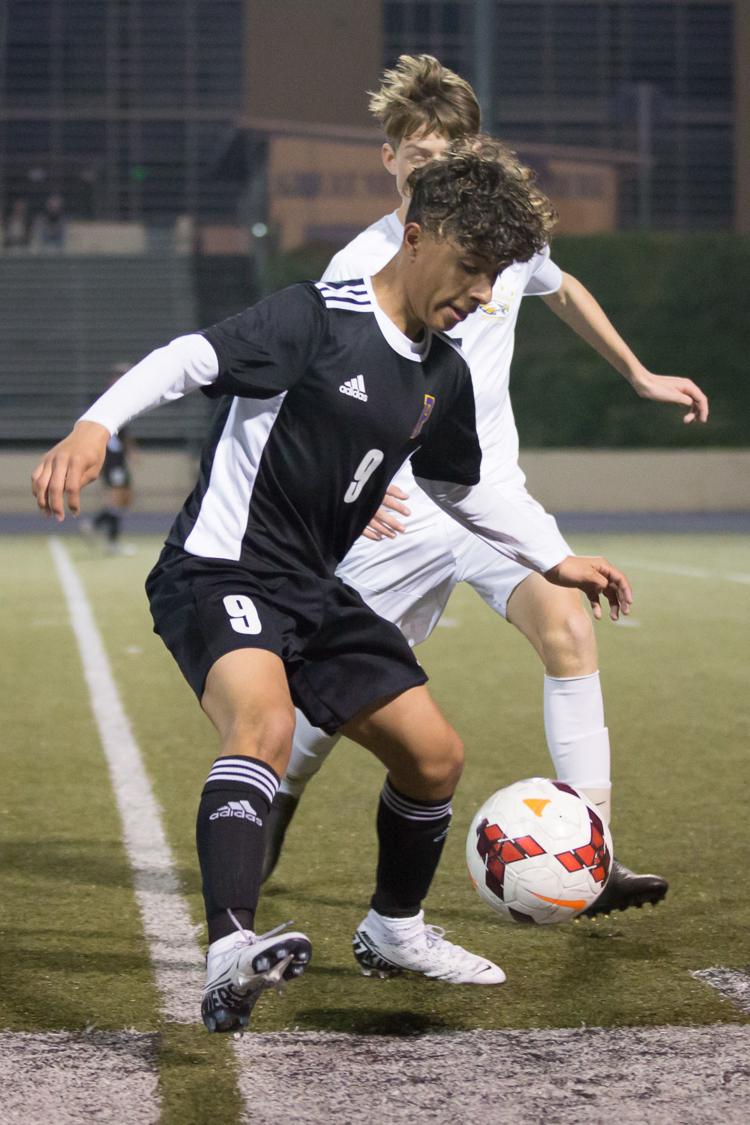 010320 Righetti Arroyo Grande Soccer 13.jpg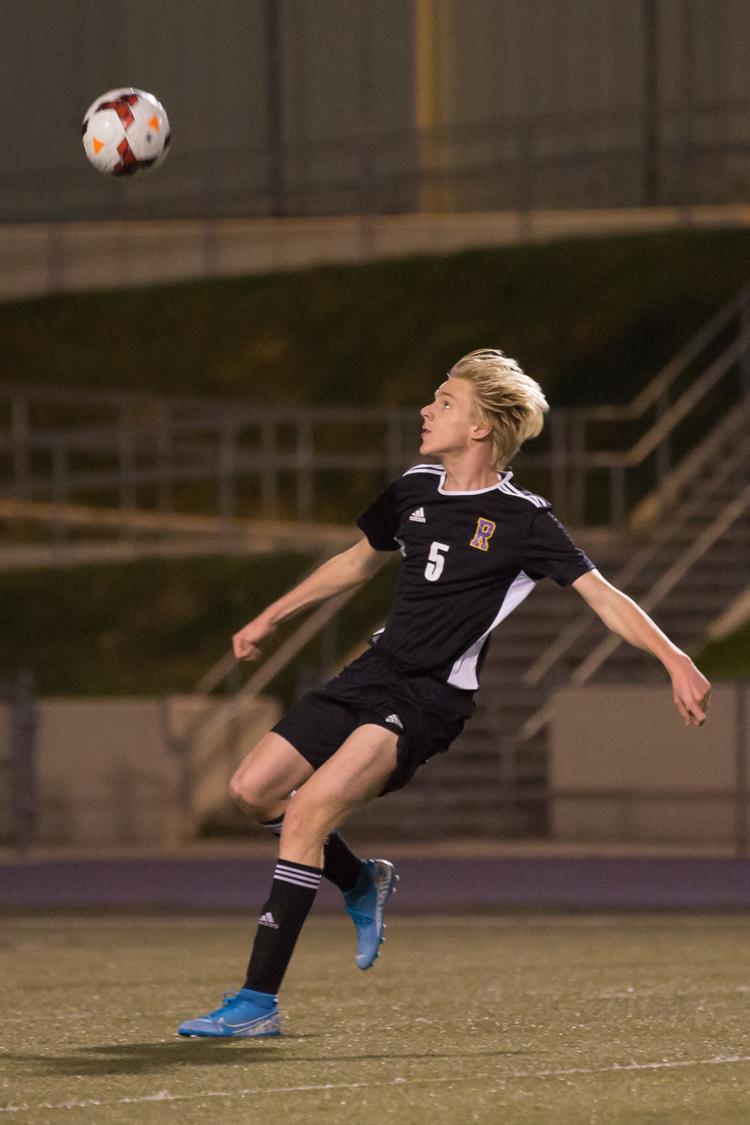 010320 Righetti Arroyo Grande Soccer 14.jpg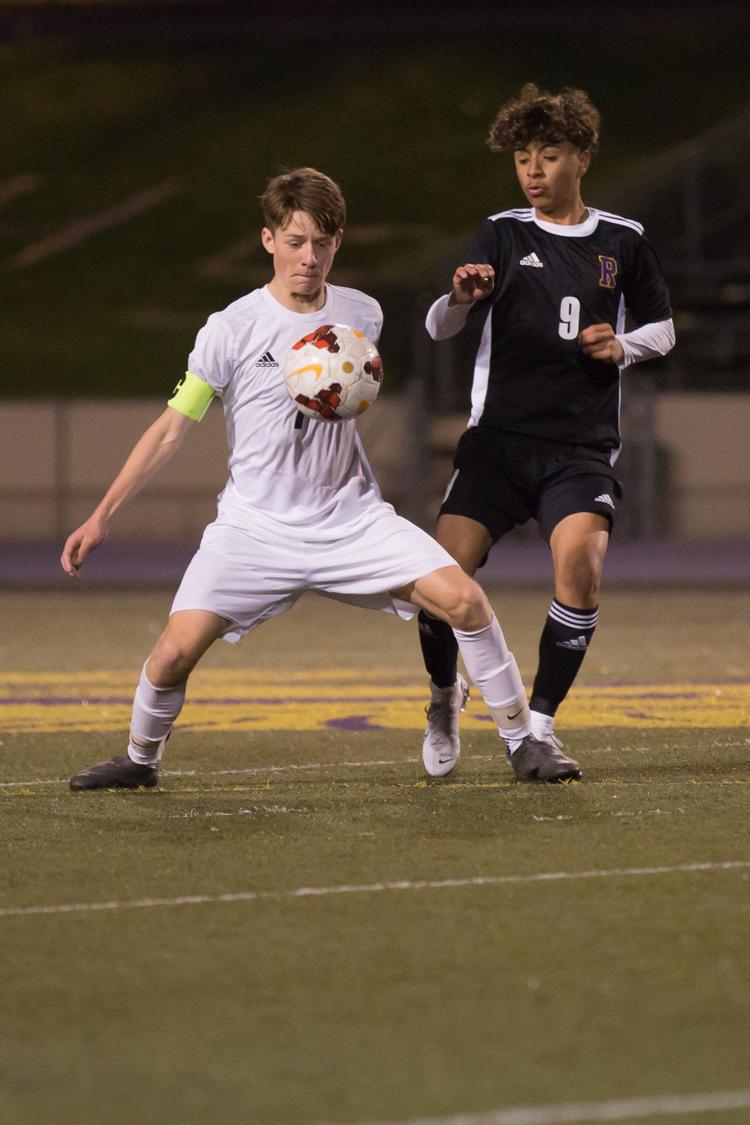 010320 Righetti Arroyo Grande Soccer 16.jpg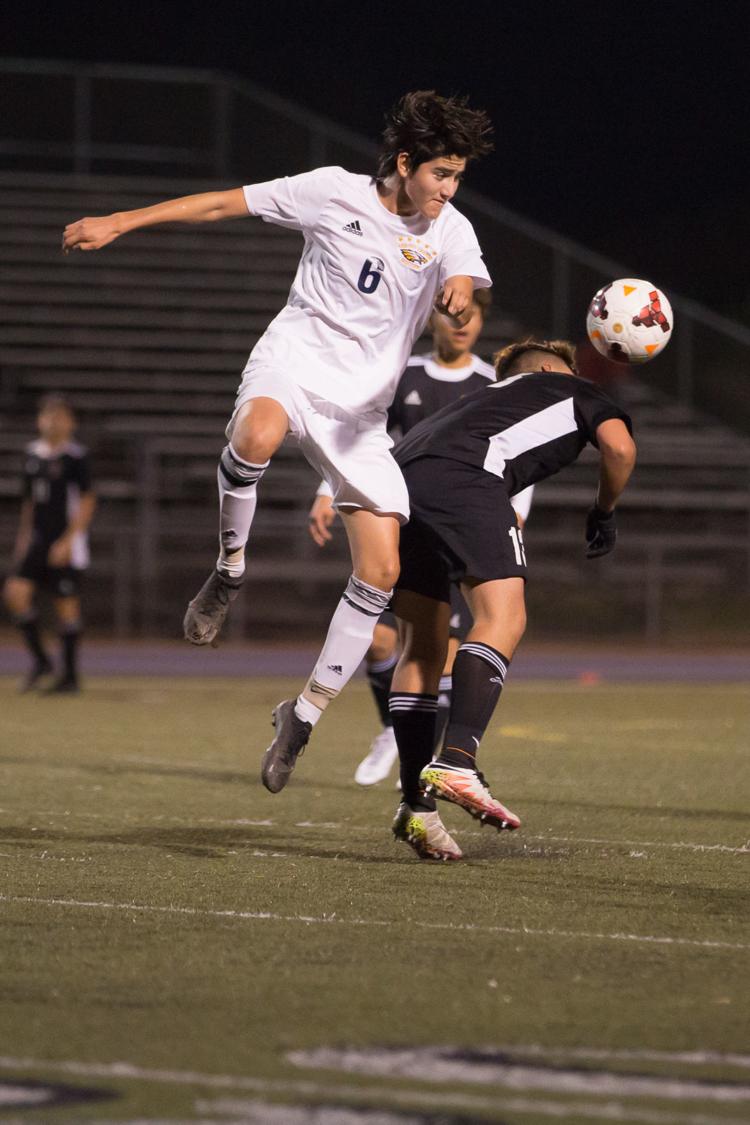 010320 Righetti Arroyo Grande Soccer 18.jpg