A sort of area soccer dominance continued Thursday night.
For the fifth consecutive time, a Pioneer Valley side got the best of its Santa Maria counterparts, this time 4-2 at Pioneer Valley in the sixth annual Santa Maria-Pioneer Valley staff soccer game.
"We've won it five times in a row," a tired but happy Bilena Brafman said afterward. "They won the first time."
Bilena Brafman coached the Pioneer Valley girls soccer team this past season. Alan Brafman is the veteran Pioneer Valley boys soccer coach. He played in the game Thursday night as well.
Both are teachers at Pioneer Valley.
Bilena Brafman organizes the event for the Pioneer Valley side. "It takes a month to organize it," she said.
"We get some bragging rights with our friends on the Santa Maria side," Bilena Brafman said with a smile. "It's a lot of fun to see them. Jose Diaz organizes the game for the Santa Maria side. He used to teach here, and he teaches math there now."
The Pioneer Valley cheerleaders were on hand, and the K-Pop Dance Club, a club on the Pioneer Valley campus, performed for an enthusiastic crowd at halftime.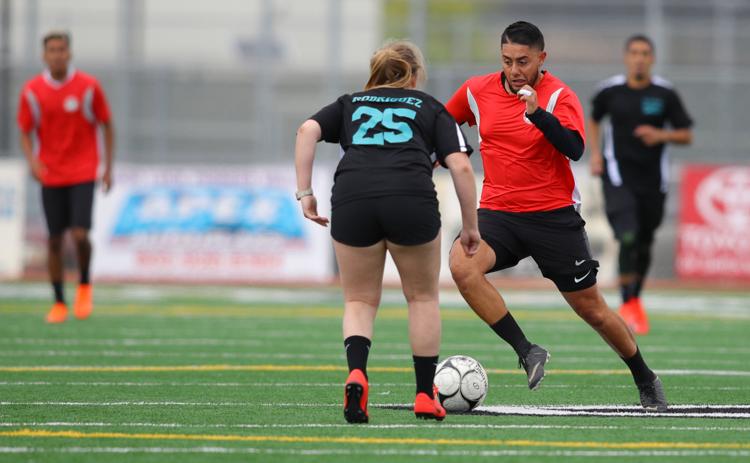 Pioneer Valley spotted Santa Maria a goal in the first minute by Santa Maria girls soccer coach Cristian Alvarez. After three wins the previous season, the Saints made the playoffs in 2019, Alvarez's second year as coach.
The Pioneer Valley side rolled to four unanswered goals after the Alvarez tally. Pioneer Valley assistant boys soccer coach Tyler Reinhart scored twice, and head cross country coach and assistant track coach John Gutierrez and teacher's assistant Christian Basulto scored apiece. Bilena Brafman assisted on a goal.
"I do play some soccer here," Reinhart said afterward. "I play in a Santa Maria men's league."
You have free articles remaining.
Pioneer Valley staved off Santa Maria after a Bryan Gomez penalty kick in the 22nd minute cut the deficit to 4-2.
A public address announcer was on hand. He introduced the Pioneer Valley side, referred to the Santa Maria side as "some teachers from Santa Maria," but then generously played it up after the Alvarez goal.
"Goaaallll! ... Fantastico!," the PA announcer proclaimed after the Alvarez score.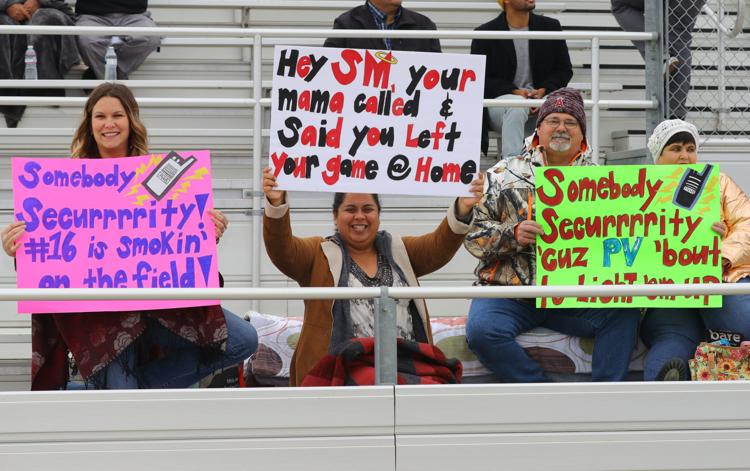 Cody Smith, who just finished his first season as Pioneer Valley's baseball coach, was pretty adroit on the soccer pitch. As the Pioneer Valley goalkeeper, he made a lot of saves on close-in Santa Maria shots.
Smith's counterpart, Santa Maria High School Activities Director Adrian Salazar, was adept in goal himself.
Varsity boys basketball coach Ross Rivera and varsity girls volleyball coach Nikki Doyle were among the players for Pioneer Valley. Santa Maria assistant cross country and track coach Steven Youngblood, who formerly held those positions at Pioneer Valley, was among the players on the Santa Maria side.
Some of Alan Brafman's students yelled encouragement to him at halftime.
"Hey, Brafman, you'd better score!," a student shouted at him.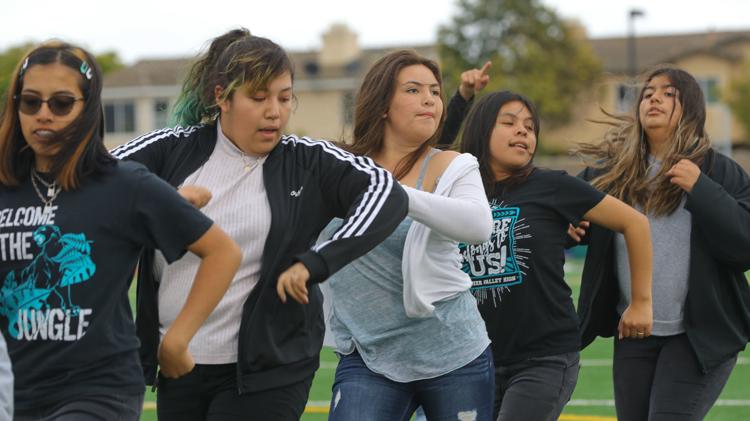 Alan Brafman did not score, but he spent a lot of time quarterbacking the Pioneer Valley offense.
The action was intense at times. Each side drew a yellow card. A third of the goals were disallowed. An offsides call nullified a first-half Pioneer Valley goal, an infraction wiped out a would-be Gomez goal on a penalty kick in the second half, and a hand-ball wiped out a Santa Maria score later.
"This was the first time I've played soccer in three years," said Gutierrez. "It was a lot of fun."