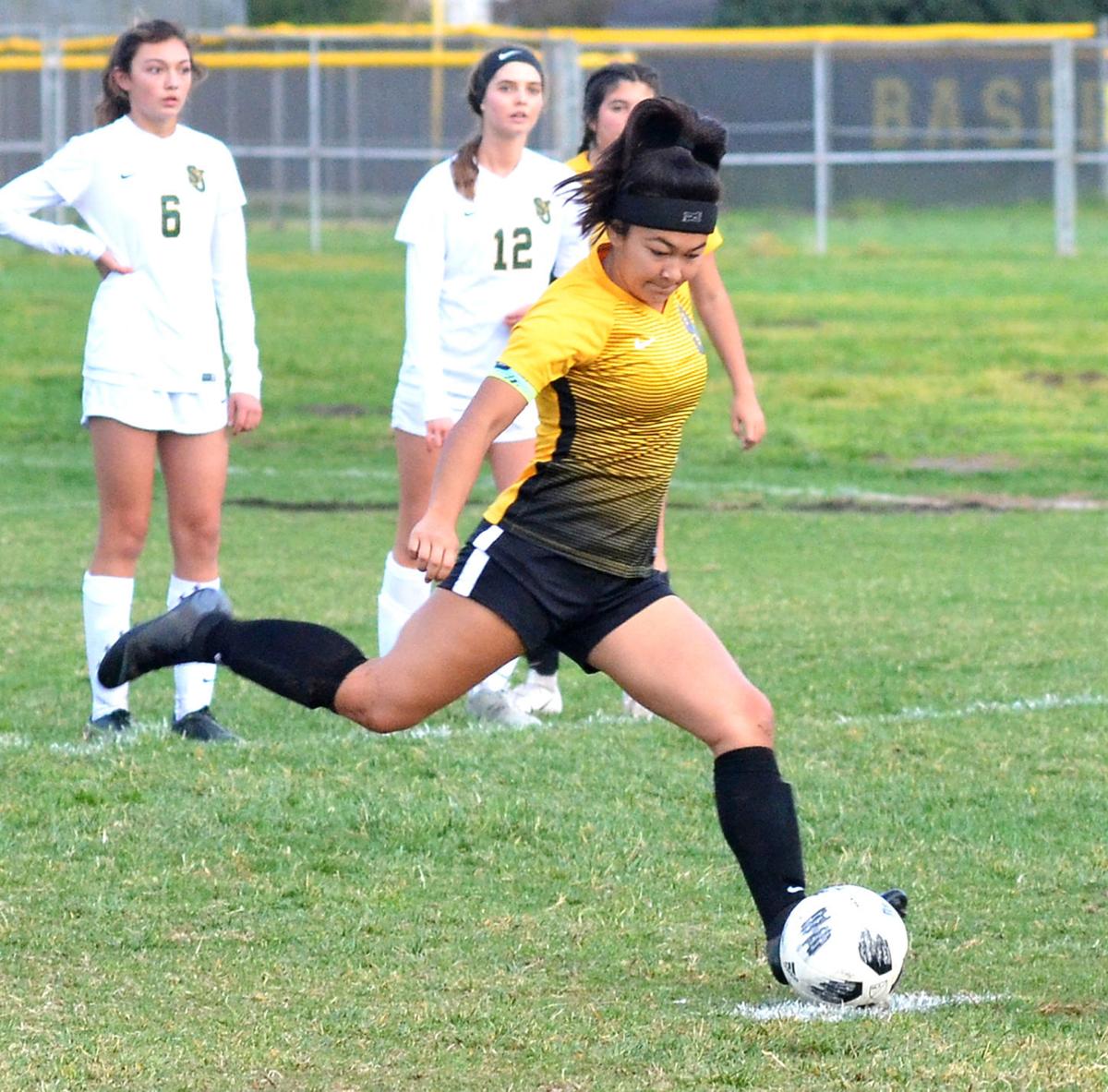 The moon was out by the end of the Cabrillo Conquistadores' 4-0 victory over the St. Joseph Knights Thursday afternoon in a non-league girls soccer match in Vandenberg Village.
The Conqs' lower field, on which the game was played, doesn't have any lights and the game came close to ending in darkness.
The Conqs (2-2-1) did light up the scoreboard, posting their second straight 4-0 shutout after beating Mission Prep by that score Tuesday in a game also played at Cabrillo High.
Six minutes into the first half, the Conqs' Antoinette Terrones put the ball in play with a corner kick. Alexia Wilhite received the ball and blasted what turned out to be the game-winning goal with the only score of the first half.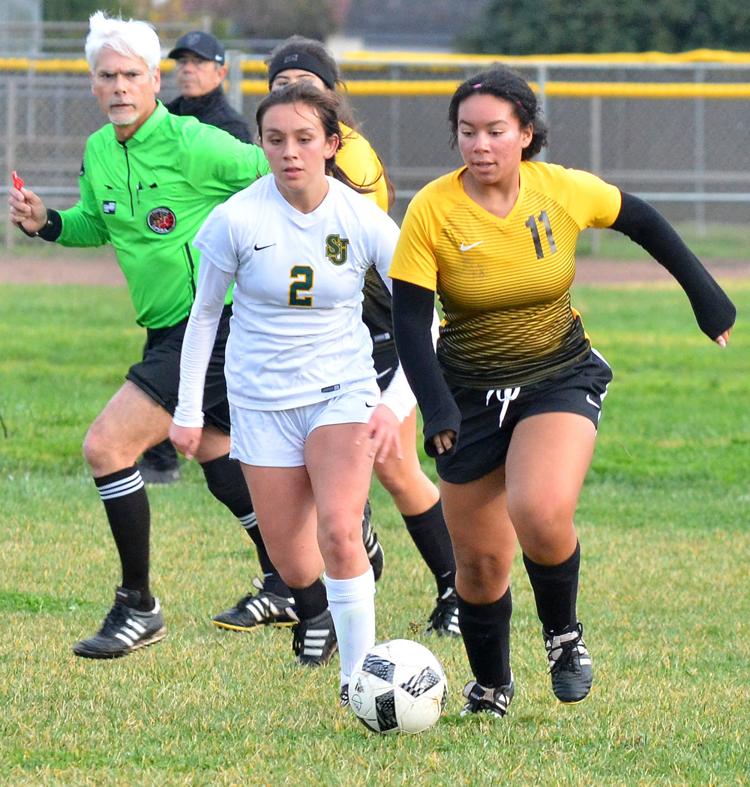 The goal spurred Cabrillo coach Derrick Wong into action.
Wong began substituting liberally, getting all 23 girls on the roster into the game.
"All the girls got in today," said Wong. "One of the good things is that they can all play multiple positions so I can rotate them around the field looking for the best matchups."
Alexia Wilhite is one example.
"I started her at center forward and then switched her to midfield," said Wong. "We can interchange most any player for another one. That allows us to keep our focus on today. It's not about who starts or where they play. We expect them to play well when they are out their regardless of position. We adapt our style to what we need and to counter against the other team we're playing."
"Eleven against 23. It would be nice to have those numbers," said St. Joseph coach Al Garcia. "With injuries and illness, we were only able to field 11 girls and five of them were freshman. Yesterday, the girls were on (in a 2-2 tied against Orcutt Academy). Today we were a little off."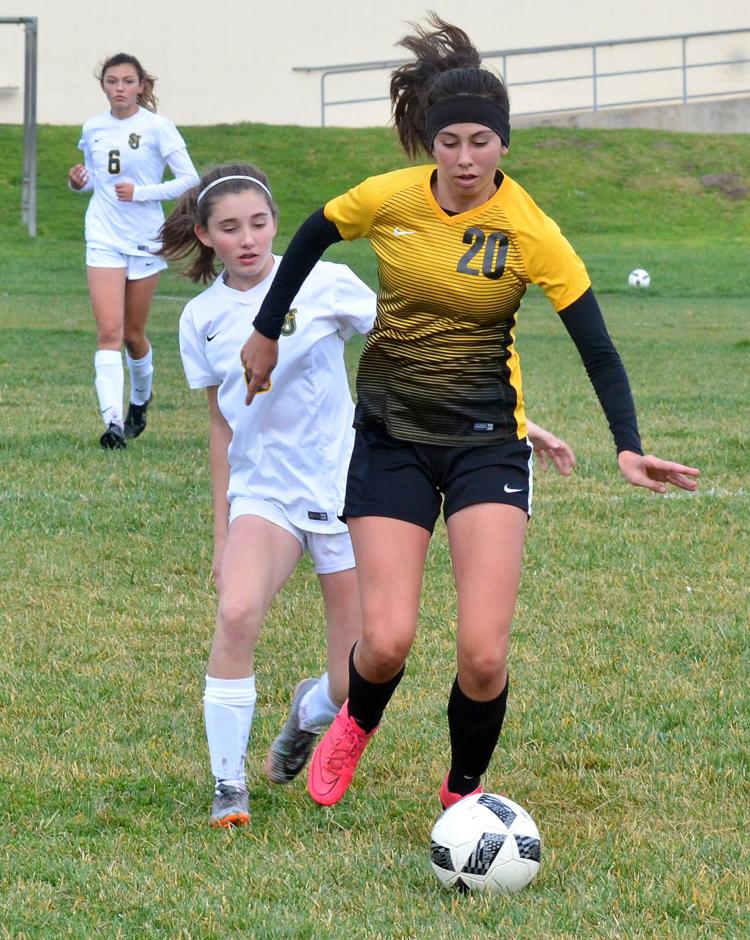 "In the first half, we were a little out of sync," said Wong. "They girls were much better in the second."
Early in the second half, Maddy Floyd had an unassisted goal.
Midway through the half, Terrones scored on a penalty kick.
And with 15 minutes left in the game, Naomi Wiley took a pass from Maddie Vang and scored.
"We wanted to play a little more aggressive to the ball," said Wong. "I told the girls to keep it simple on offense, make the good pass and look for a chance to score."
You have free articles remaining.
St. Joseph's goal keeper Breanna Sonsini was under siege all afternoon, blocking 14 Cabrillo shots.
Cabrillo goalie Maya Mendek had 6 saves.
Mendek's life was made easier by a relentless Conq defense.
The players swarmed to the ball every time St. Joseph gained possession.
If the Knights somehow got near the Cabrillo goal, Conqs' defender Kaylee Galindo chased them down and cut them off, thwarting most of St. Joseph's plans.
"Kaylee is a sophomore. She's a strong defender. She's a strong player," said Wong.
Galindo is one of 10 sophomore on the team. The Conqs also have 10 juniors.
"We only have three seniors — Antoinette Terrones, Kaloma Berry and Xiadani Zarate — and only one of them starts, so you can see that we're a very young team," said Wong.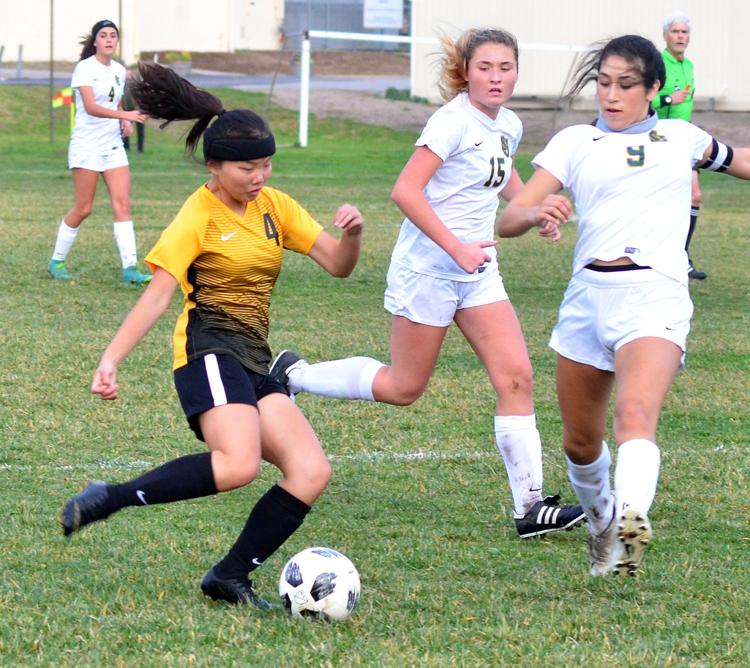 "Five of the sophomores started last year as freshman," said Wong of the squad that finished fifth in its first year of Channel League play. "Kaylee, Alina Terrones and Naomi Wiley are all sophomores who started last year.
"We were competitive last year but it wasn't like we were overwhelmed by any team. We've got a bunch of girls who played club soccer with the Santa Barbara kids and they are not intimidated by those Santa Barbara schools."
The fact still exists that the three Santa Barbara schools — Santa Barbara, Dos Pueblos and San Marcos — have more than twice the number of students than Cabrillo, Lompoc and Santa Ynez.
"But it's not about school size anymore," said Wong. "You can only put 11 players on the field. It's really about who comes out and plays together. That's what our girls are ready to do."
Cabrillo is off until next Thursday when the Conqs play at San Luis Obispo before heading south to the Best of the West Tournament beginning next Saturday in Los Angeles.
"We're just getting into the meat of our preseason," said Wong. "Now we'll see just how good we are against some very good teams."
120519-St Joe-Cabrillo Girls Soccer 01.jpg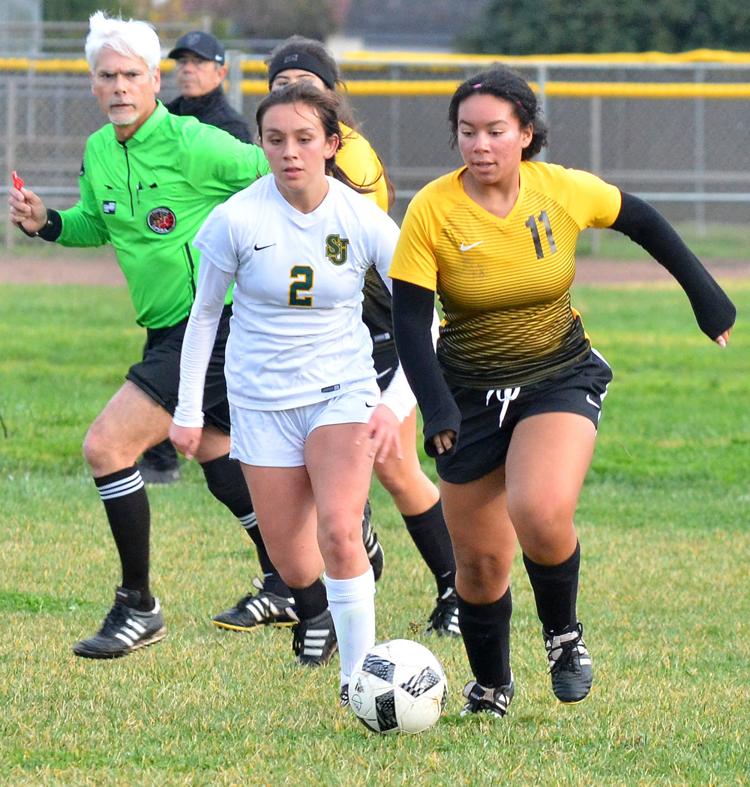 120519-St Joe-Cabrillo Girls Soccer 02.JPG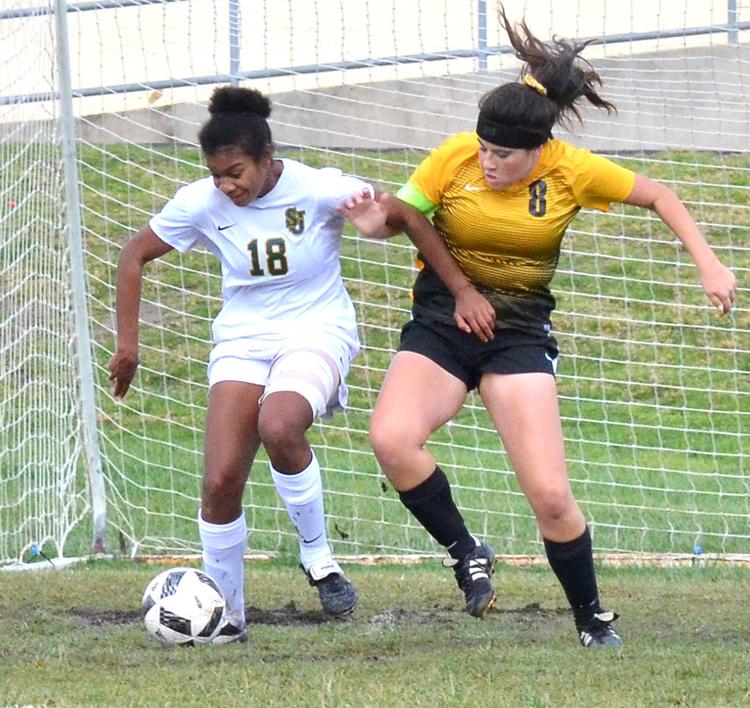 120519-St Joe-Cabrillo Girls Soccer 03.jpg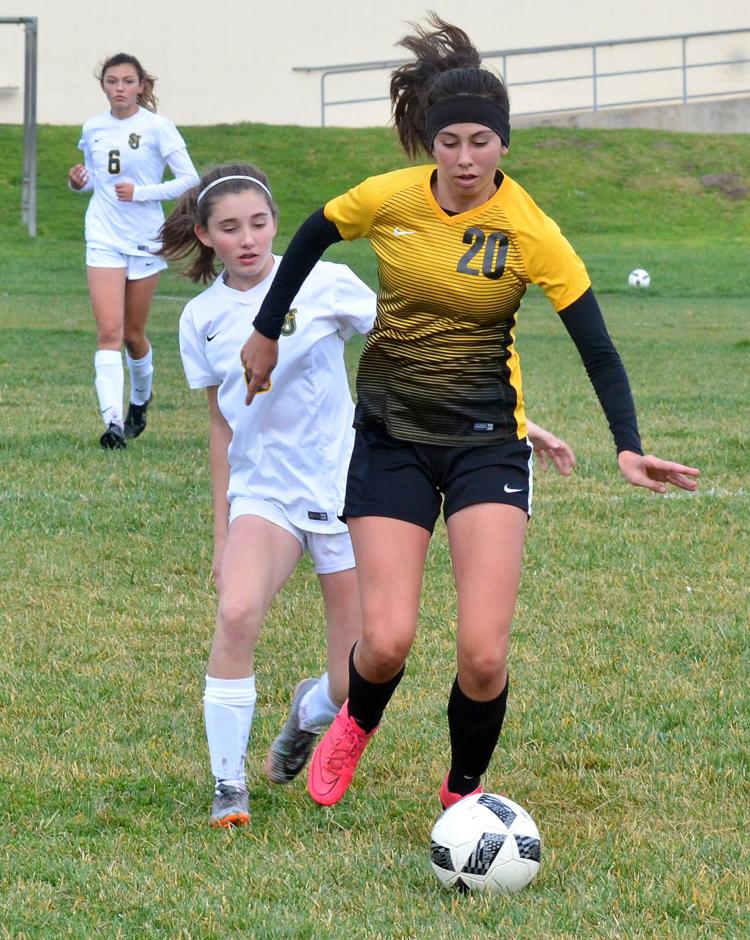 120519-St Joe-Cabrillo Girls Soccer 04.JPG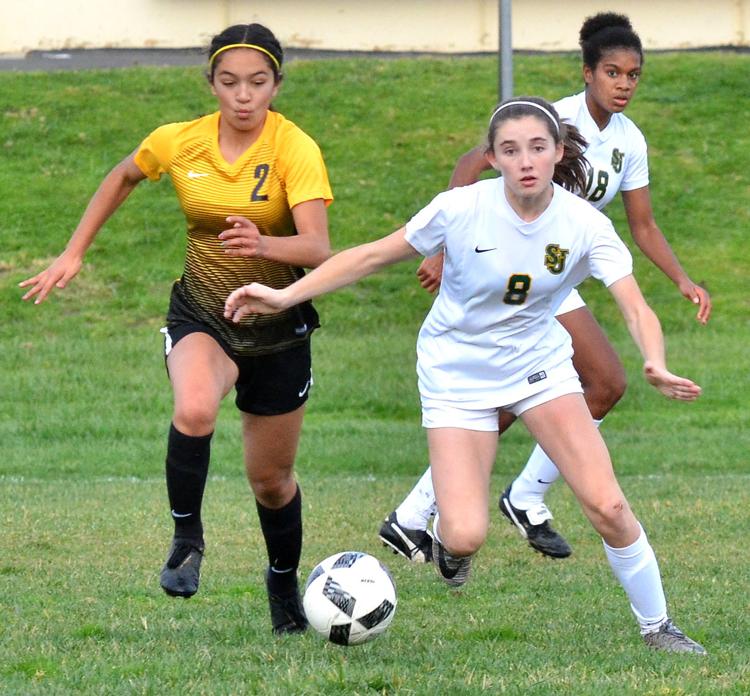 120519-St Joe-Cabrillo Girls Soccer 05.JPG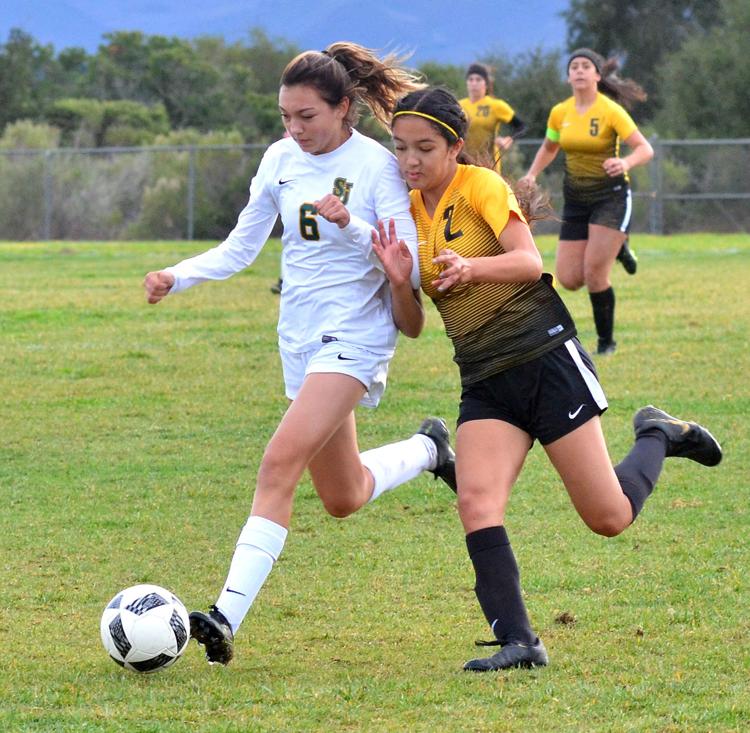 120519-St Joe-Cabrillo Girls Soccer 06.JPG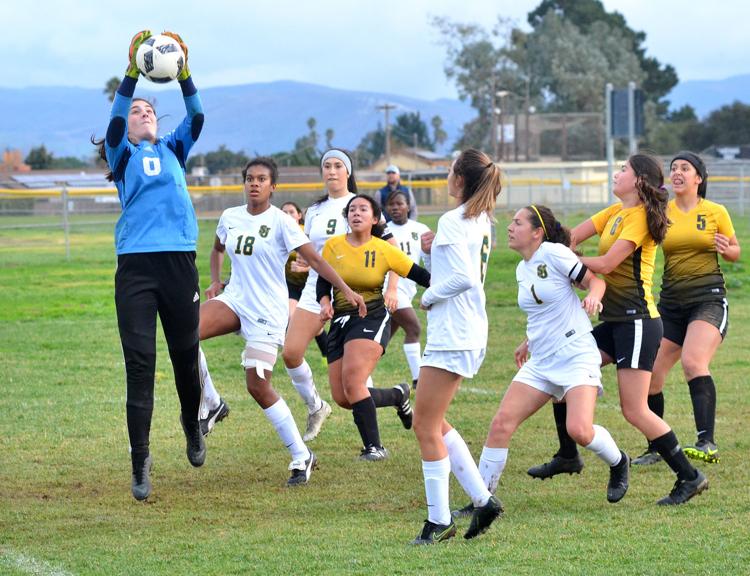 120519-St Joe-Cabrillo Girls Soccer 07.JPG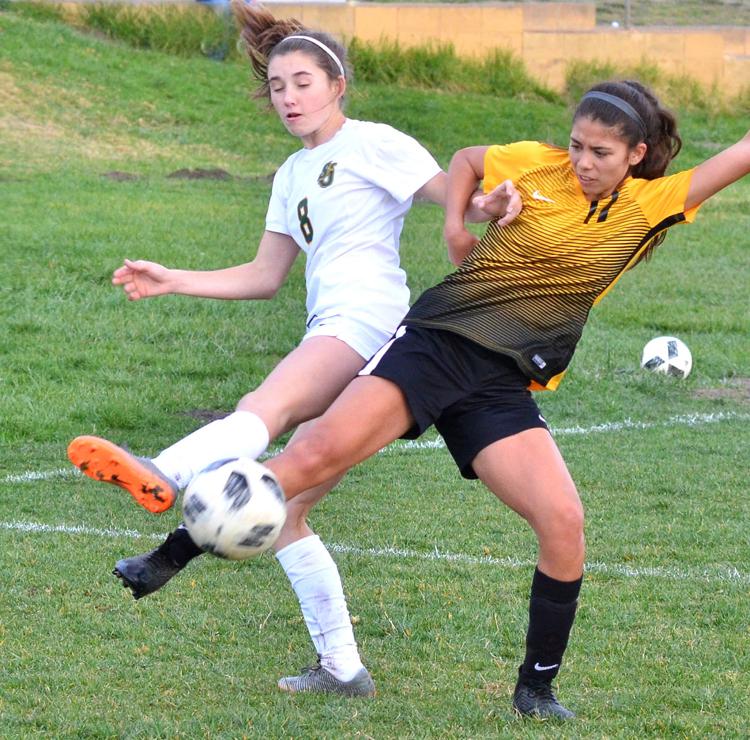 120519-St Joe-Cabrillo Girls Soccer 08.JPG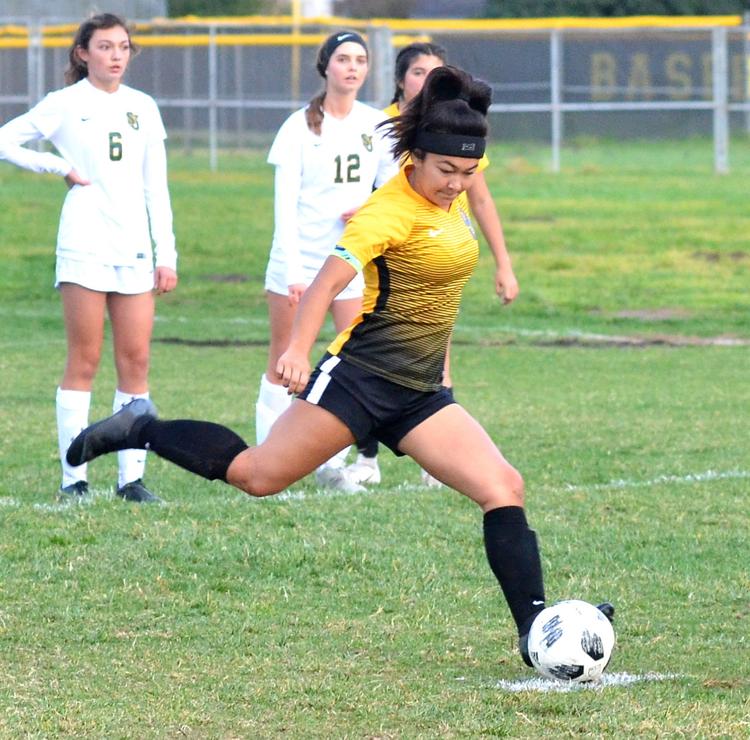 120519-St Joe-Cabrillo Girls Soccer 09.JPG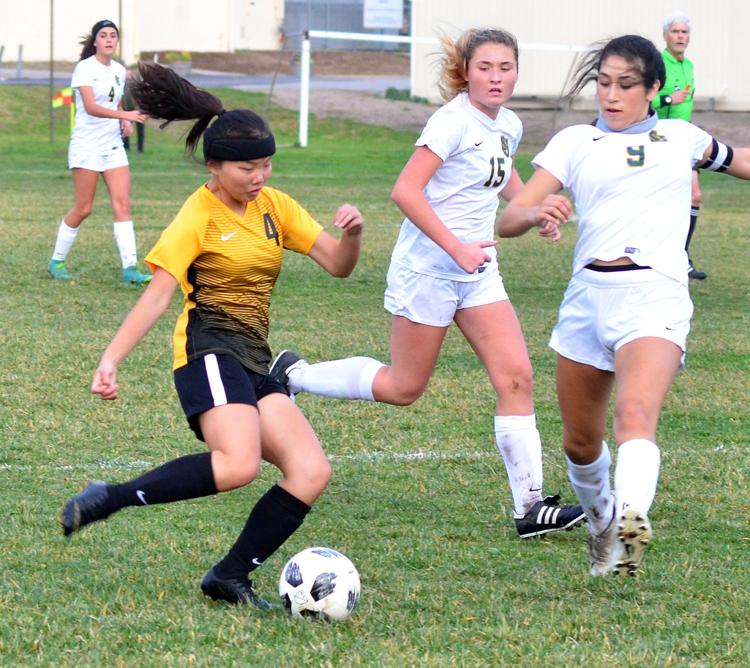 120519-St Joe-Cabrillo Girls Soccer 10.JPG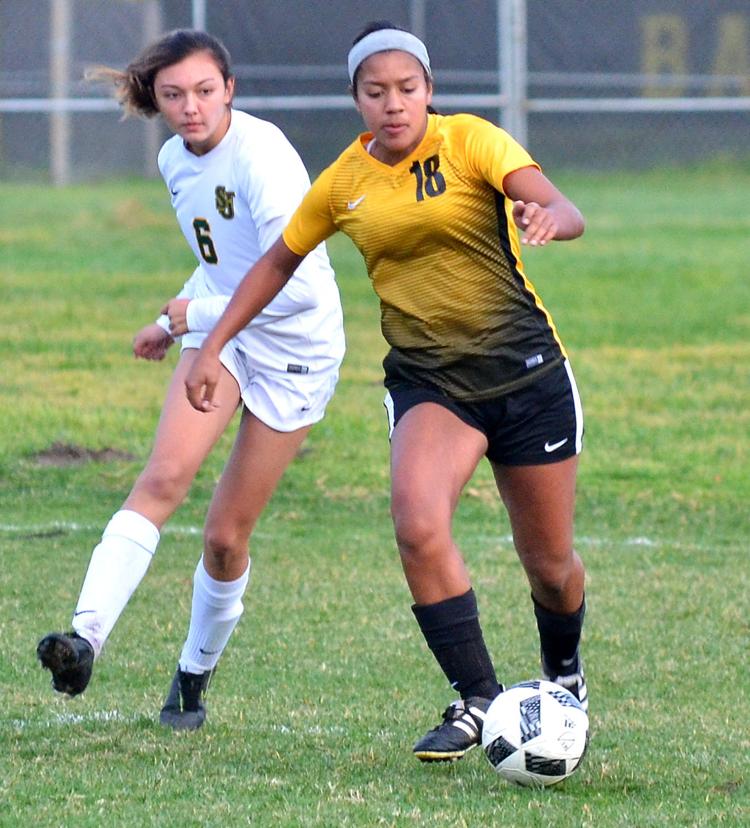 120519-St Joe-Cabrillo Girls Soccer 11.JPG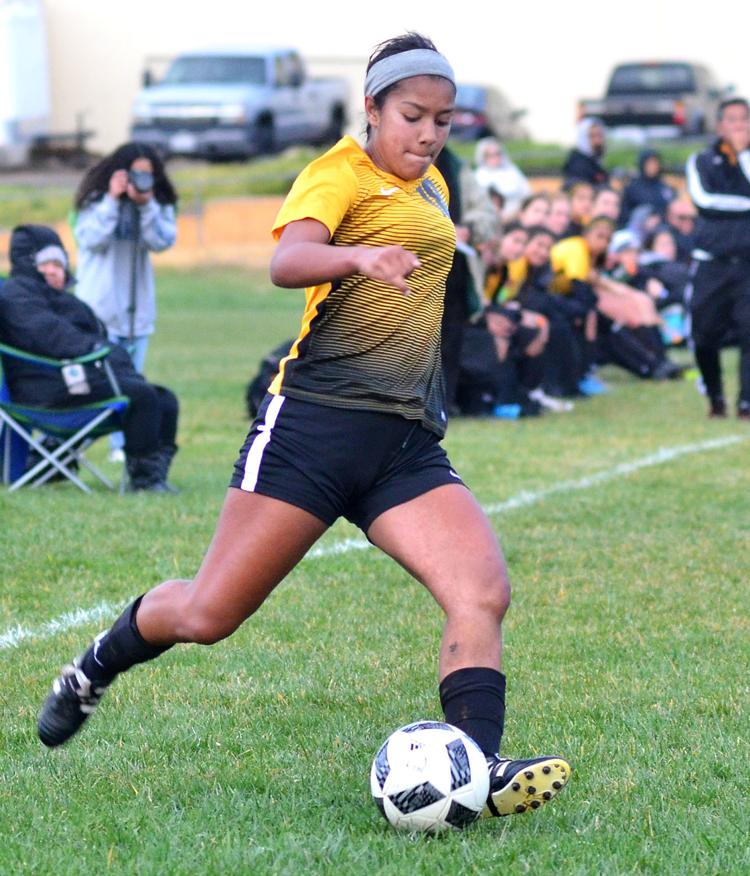 120519-St Joe-Cabrillo Girls Soccer 12.JPG