Friday night will be extra special for the Santa Ynez High School Pirates.
The Pirates host the San Luis Obispo Tigers in a non-league football game beginning at 7 p.m.
Thirty minutes before kickoff, the school will welcome seven new members to its athletics Wall of Honor.
The Pirates will be honoring, in alphabetical order, Nicho DellaValle, J.T. Gilmour, Matt Klein, Matt McKinney, Aolani Rueff and Skyler Ellis for outstanding athletic and academic achievements not only at Santa Ynez High School but also in college and beyond.
Nicho DellaValle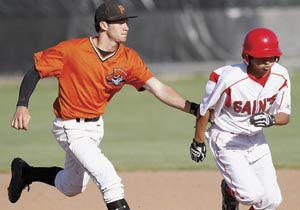 DellaValle (Class of 2010) was an outstanding three-sport athlete, starring in football, basketball and baseball.
His most outstanding accomplishments came on the baseball diamond where he was named the Los Padres League's Most Valuable Player in 2010.
He was selected to the All-Area and All-CIF team in both 2009 and 2010 and still holds several baseball all-time school records and is in the Top Ten in a number of offensive categories.
DellaValle went on to an outstanding academic and athletic career at Cal Lutheran, starting most of his games right off the bat in 2011, his freshman year. He hit .280 that season, .281 as a sophomore and .380 as a junior.
DellaValle capped his college career being named the first team shortstop in the All-Conference and All-West Region selections in his senior season while leading the Kingsmen to two consecutive Southern California Intercollegiate Athletic Conference (SCIAC) championships.
DellaValle is currently the Assistant Athletic Director, Sports Information Director at Riverside City College.
Skyler Ellis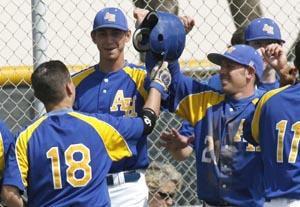 Ellis (Class of 2008) played varsity baseball from his sophomore through his senior year, receiving All-League honors two years in a row.
He continued his baseball career at Hancock College where he was named to the All-Conference teams in both seasons that he played for the Bulldogs.
At Hancock, Ellis won two Gold Gloves for his defense at first base, helping AHC to a .975 fielding percentage — the best in the state.
He finished out his college career playing at Oklahoma Baptist University where he earned his Bachelor's Degree in Kinesiology in 2012.
As designated hitter, he helped Oklahoma Baptist win the Sooner Athletic conference tournament on a team ranked No. 12 nationally in the NAIA rankings. 
Ellis went on to earn a Masters Degree in Education with an emphasis in Sport Administration from East Central University in 2018.
He continues to share his passion for baseball while he mentors college players, now entering his fifth season as an assistant coach at Rogers State University in Tulsa Oklahoma.
In the summer he can be found back on the Central Coast as an assistant coach for the Santa Barbara Foresters, a three-time collegiate baseball national champion.
J.T. Gilmour
Gilmour (Class of 2001) was a standout for Pirates volleyball at the turn of the century.
The team's starting setter, Gilmour was named first team All-Los Padres League and All-CIF in his sophomore, junior and senior years, winning CIF championships all three years.
In his senior year, Gilmour was named the CIF Player of the Year and made the Volleyball Fab 50 team.
Gilmour also played soccer and basketball for the Pirates.
He went on to play volleyball for USC after earning both athletic and academic scholarships.
Gilmour was a member of the USC team all four years and captain during his junior and senior seasons.
He made the 2004 MPSF All-Academic team and was twice honored by the David X. Marks Foundation for his achievements as a student-athlete.  
Gilmour graduated from the Marshall School of Business with a Bachelors Degree in finance and marketing and now lives in Manhattan Beach where he is a Managing Partner at his family's third-generation insurance brokerage in Los Angeles. Gilmour also serves on the Committee for Young Life South Central in Los Angeles and participates in the USC Athletic Department Mentorship Program.
Matt Klein
Klein (Class of 1993) was a star pitcher for Pirates baseball teams in the early 1990s (1991-93).
Klein won more than 20 games during those three years, with 10 wins coming in his senior season, earning All-League, All-CIF and All-State Honors after posting a 10-2 record with a 1.21 ERA in 1993.
Klein was the Pirates' MVP for three straight years.
He began college at UCSB but transferred to UCLA where he appeared in 48 games over his college career, positing an 8-3 record with 7 saves.
He was the Pac 10 Conference Pitcher of the Week of April 7, 1996 and pitched in both of the Bruins' 1997 College World Series games.
Klein signed with the Oakland A's after college and played two seasons of minor league ball before retiring, winning the Oakland A's Dave Stewart Community Service Award after the 1998 minor league season.
Klein now lives in Los Angeles and works as a broker and Director of the Residential Real Estate Division for The Agency in Beverly Hills.
Matt McKinney
McKinney (Class of 2002) was named first team All-Los Padres League and All-CIF for basketball and volleyball his sophomore through senior years.
He was CIF Player of the Year in volleyball his junior and senior years and is one of only three members of the high school ever to have his name on four CIF Championship banners in the main gym.
McKinney attended UCLA in on a scholarship for both basketball and volleyball, earning a Bachelor's Degree in History.
After college, McKinney was a member of the US Men's Volleyball National Team for four years while also playing professionally in Greece, Puerto Rico and Italy.
McKinney now runs his own boutique winery, McKinney Family Vineyards in Santa Ynez.  
Aolani Rueff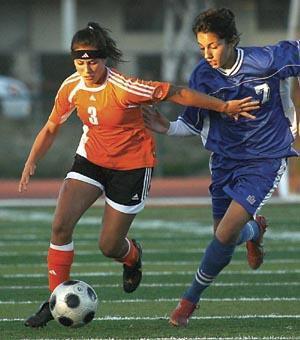 Rueff (Class of 2009) was named to soccer's first team All-Los Padres League and All-CIF all four years at SYHS.
Rueff attended Westmont College in Santa Barbara where she led the Warriors in goals (7) as a freshman and became a team captain in the spring of her sophomore year.
In her junior year, Rueff earned first team All-GSAC honors while scoring 8 goals on the season.
She finished her college career by scoring nine goals with nine assists in her senior season which earned her first team All-GSAC and Team All-American honors.
Rueff (now Boucher) earned her Bachelor's Degree in Communication Studies and is now a manager at MedBridge in Santa Barbara.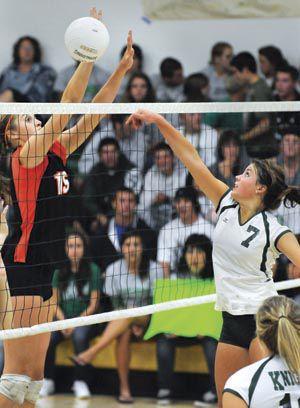 Squires (Class of 2010) was a two-sport athlete for the Pirates — track and field and volleyball.
Competing in the discus and high jump, Squires advanced to the regional and state finals.
She also found great success on the volleyball court where Squires starred on the varsity team for all four years of her high school career winning Los Padres League MVP three times, All-CIF second team honors twice and was on the 2007 All-CIF Division II first team.
Squires was also an excellent student and was a member of the National Honor Society as well the the FFA.
She continued her outstanding academic career at UC Irvine where she was a four time Big West Conference Scholar-Athlete.
At UC Irvine, Squires continued her volleyball career, finishing fourth in UCI's career attack record and seventh in kills, earning Big West All-Conference Honorable Mention three times and was the team captain for three years.
Squires went on to be a member of the USA National Team, was a member of the USA indoor team pipeline and competed with the USA Women's U-21 Beach Volleyball Team and won a silver medal
2011. Squires was also member of the USA Women's A2 National Volleyball Team
After graduating with a Bachelors Degree in Socio9logy with a minor in Education, Squires earned a Masters Degree in Education.
Squires now lives in Tustin where she is in her fourth year of teaching elementary school and coaches club volleyball.