Santa Maria's boys cross country team dominated the varsity race at the 2017 Los Padres League Cross Country Finals at Morro Bay High School, and the Saints made some history as a result.
"I looked all through the records (for school sports titles)," Santa Maria athletic director Brian Wallace, who also coached the Saints boys and girls cross country teams at the time, said after the meet.
"There are a couple of guys who have school records for the 1940's, and I couldn't see anything about cross country."
Though there are several more notable players, there's another, one who joined St. Joseph at the tail-end of its dominant run, that has yet to be discussed in the Player of the Decade conversation. That would be Flowers. 
Wallace said, "This is the first fall sports title for the school since the girls tennis team won one in 2002." Then-coach Ginny Barnett guided that squad to a CIF Southern Section divisional final.
Two nights later, the Santa Maria football team became fall team number three from that school to win a league title when it beat Nipomo for the Northern League championship. Santa Maria lost to Big Bear in the Division XII championship game.
The Saints' top six runners at that 2017 cross country boys league finals finished in the top 10. Santa Maria scored 31 points to runner-up Cabrillo's 69.
Compton was born to pitch. She starred for the Orcutt Express travel team in her youth, winning a national title in 1981. She also pitched Righetti High to three CIF titles (1979, 1980-81).
Teams earned double points in the league standings for each squad it defeated in the league meet.
Cesar Ayuso led Santa Maria with a third-place finish. John Barajas finished fifth.
Jose Leper (sixth place), Dennis Tello (eighth) and Alexis Garcia (ninth) rounded out the Saints' top five runners.
Nipomo's Devin Diaz and Joe Gocke finished 1-2 in the boys varsity race.
Cabrillo, Nipomo and Lompoc, along with Santa Maria, earned automatic berths in the Southern Section prelims.
Audrey McClish of team league champion Morro Bay won the girls varsity race that day. Santa Ynez senior Emily Donahue finished second.
Donahue eventually signed to run track and cross country for Point Loma.
Santa Ynez was the girls team runner-up. Cabrillo, which finished fourth, also earned an automatic berth in the sectional prelims.
The top seven boys and girls runners earned All-Los Padres League status. Area runners Diaz, Gocke, Ayuso, Greg Wuitschick of Lompoc, Barajas, Leper and Cabrillo's Nathan Schwartz were all All-League.
Area girls who earned All-League status included Donahue, Kiely West of Santa Ynez, Mackenzie Webb of Orcutt Academy, Elena Estrada of Cabrillo and Hanni Richter of Santa Ynez.
Webb qualified for the sectional prelims as an individual by virtue of her fifth-place finish.
Wallace still coaches the Santa Maria boys cross country. Steven Youngblood has since taken over as the girls coach.
The 2017 season was most area fall teams' last in the Southern Section before the 2018 move to the Central Section.
Santa Maria's boys won the Ocean League championship in their first year in the Central Section. The section office moved the Saints to the bigger Mountain League for the 2019 season.
The Saints did not win the league championship that year, though Santa Maria junior Yair Torres did qualify as an individual for the state meet.
Santa_Maria_Times_Mon__Aug_17__1981_.jpg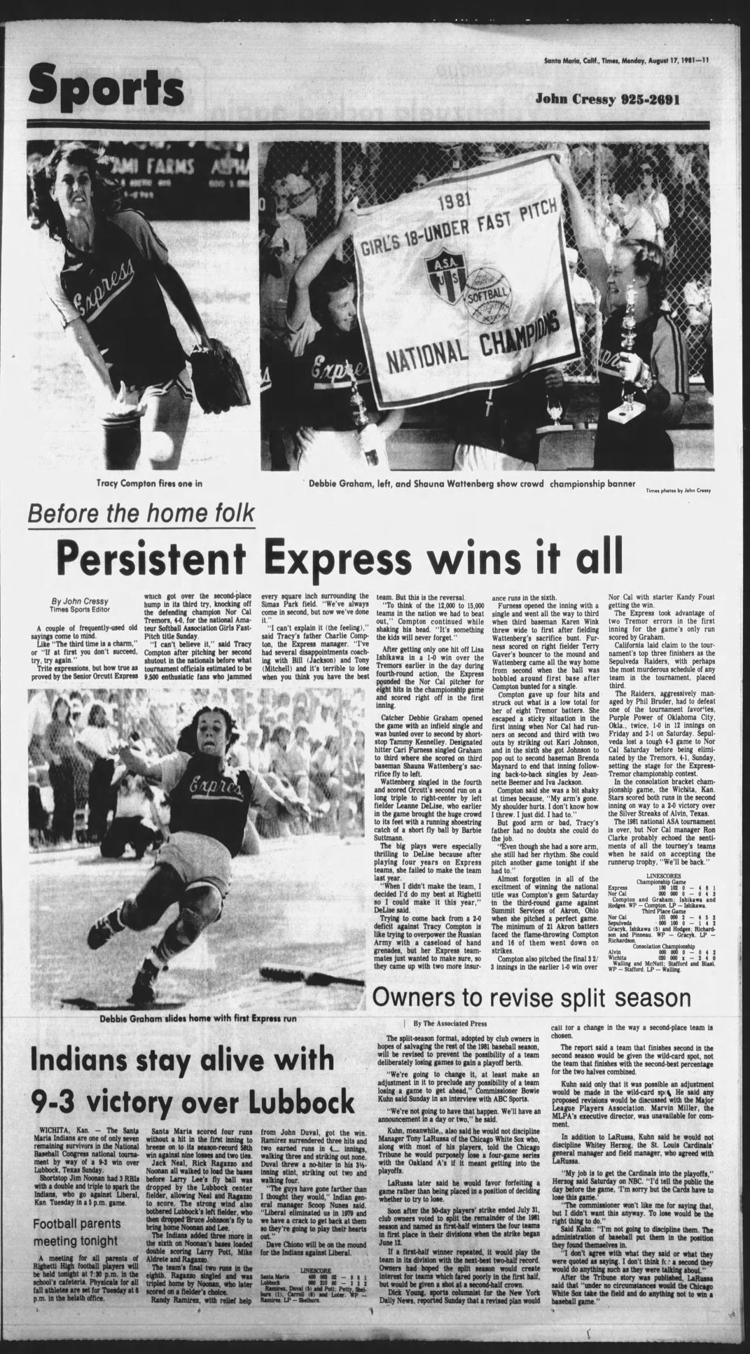 Santa_Maria_Times_Mon__Jul_6__1987_.jpg
Santa_Maria_Times_Mon__Jul_11__1977_.jpg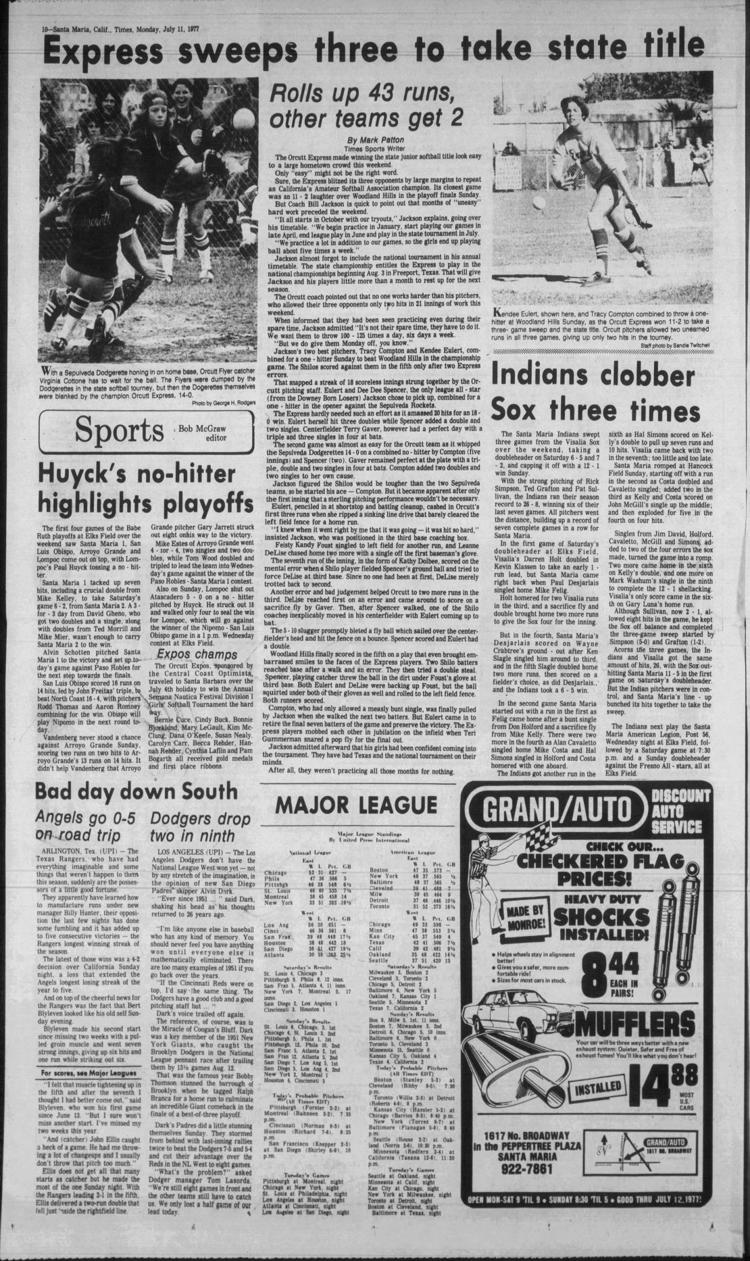 Santa_Maria_Times_Mon__Jun_1__1981_.jpg
Santa_Maria_Times_Mon__Jun_2__1980_.jpg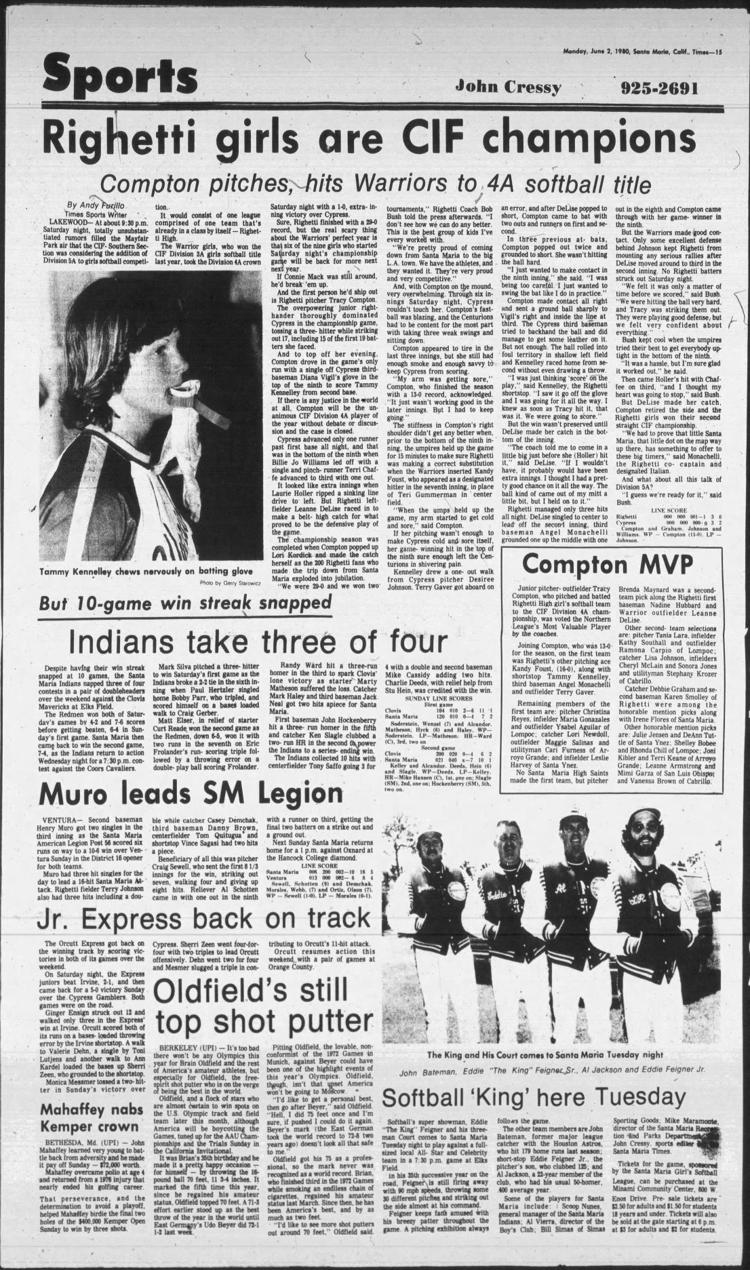 Santa_Maria_Times_Mon__Mar_2__1981_.jpg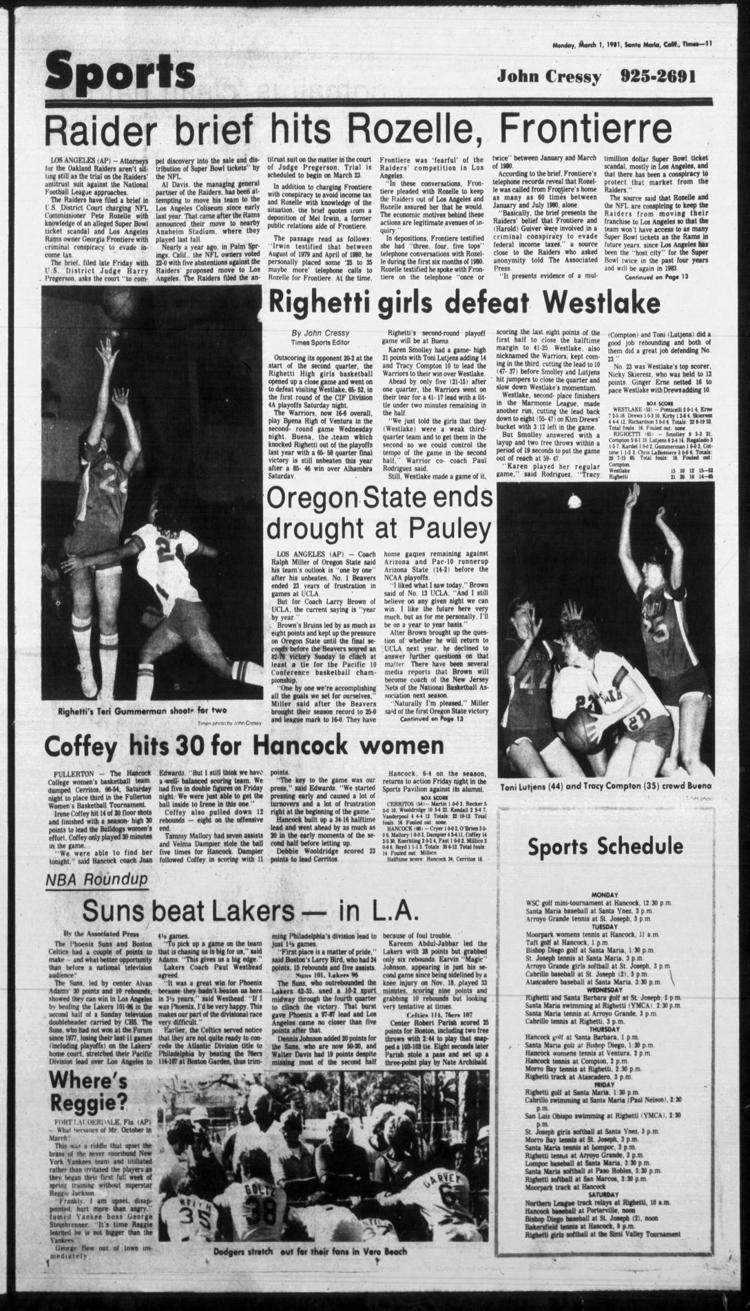 Santa_Maria_Times_Sat__Jul_25__1981_.jpg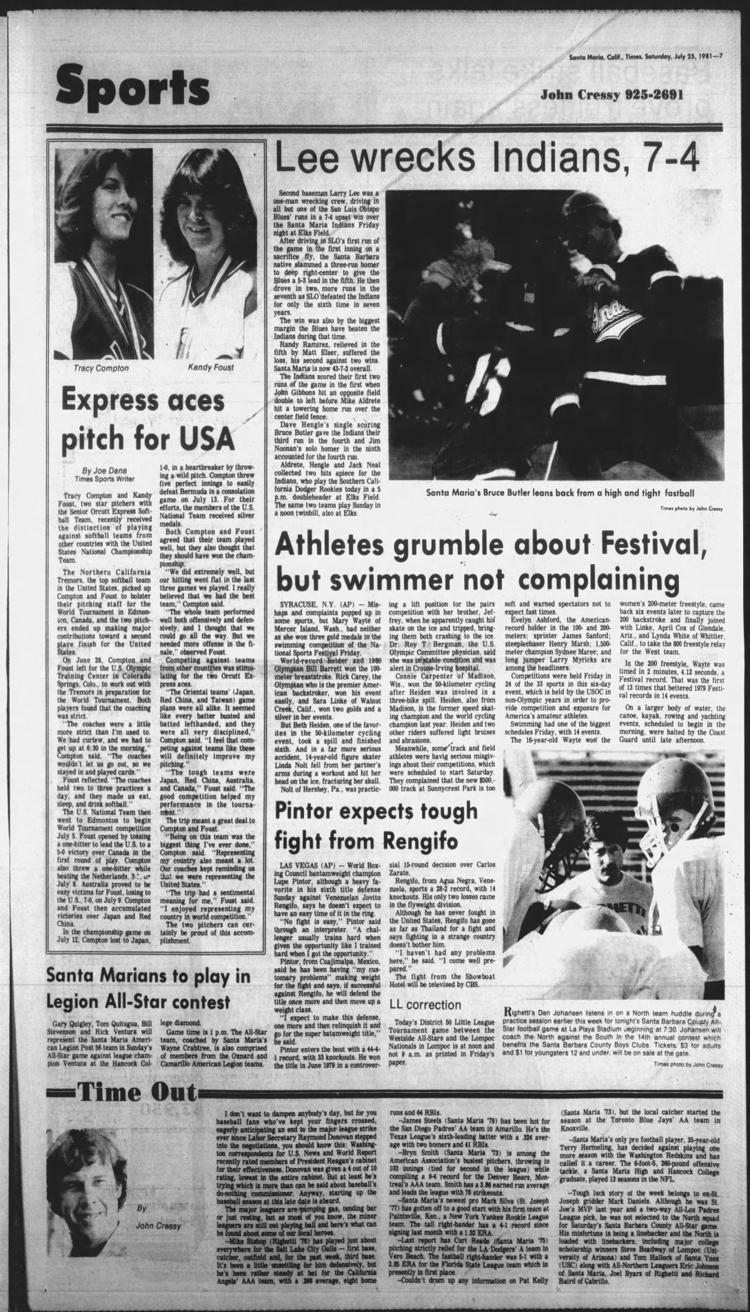 Santa_Maria_Times_Sun__Mar_27__1988_.jpg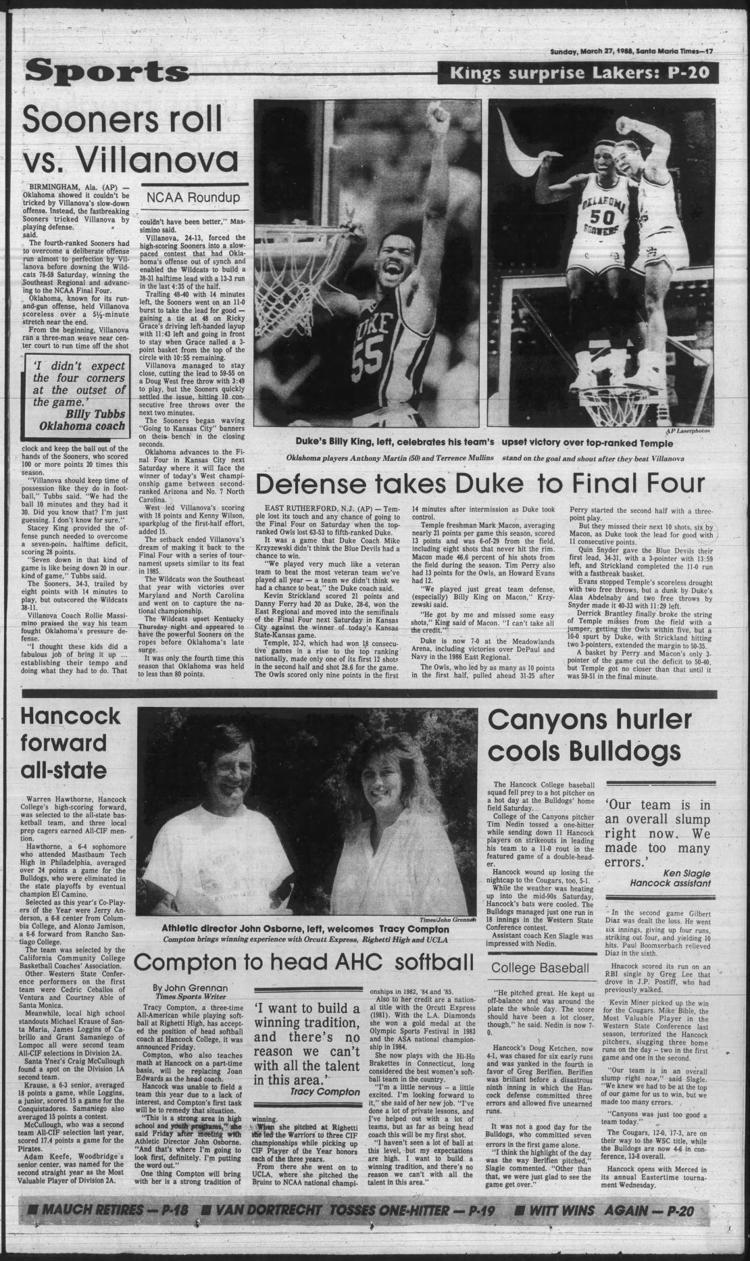 Santa_Maria_Times_Sun__May_19__1985_.jpg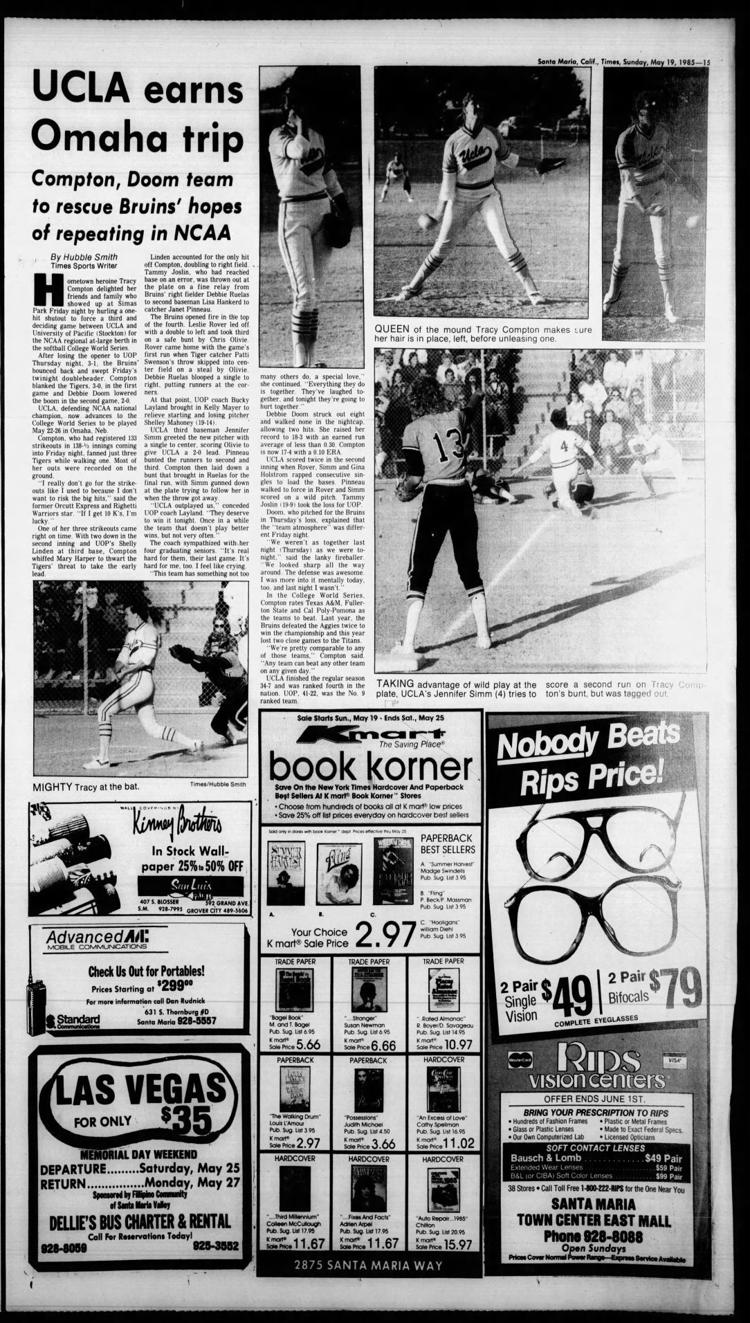 Santa_Maria_Times_Thu__Apr_25__1985_.jpg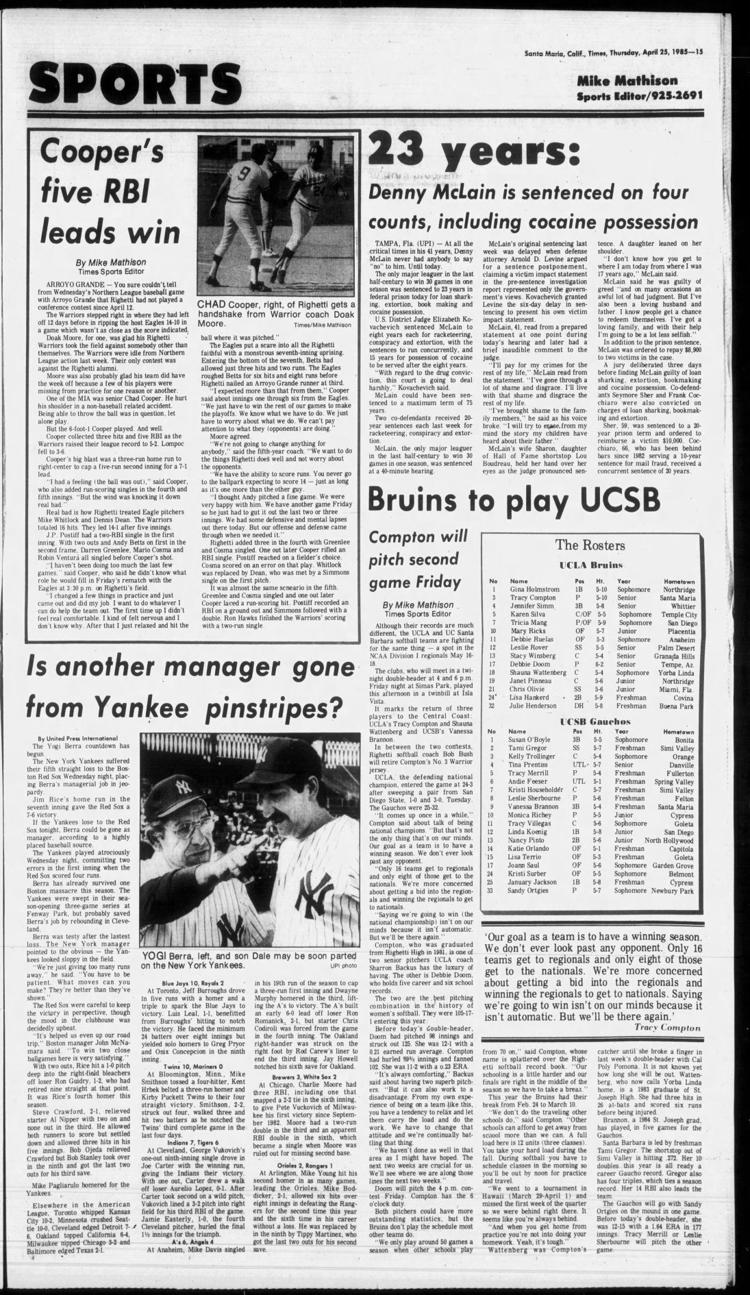 Santa_Maria_Times_Tue__May_14__1985_.jpg
Santa_Maria_Times_Tue__May_29__1979_.jpg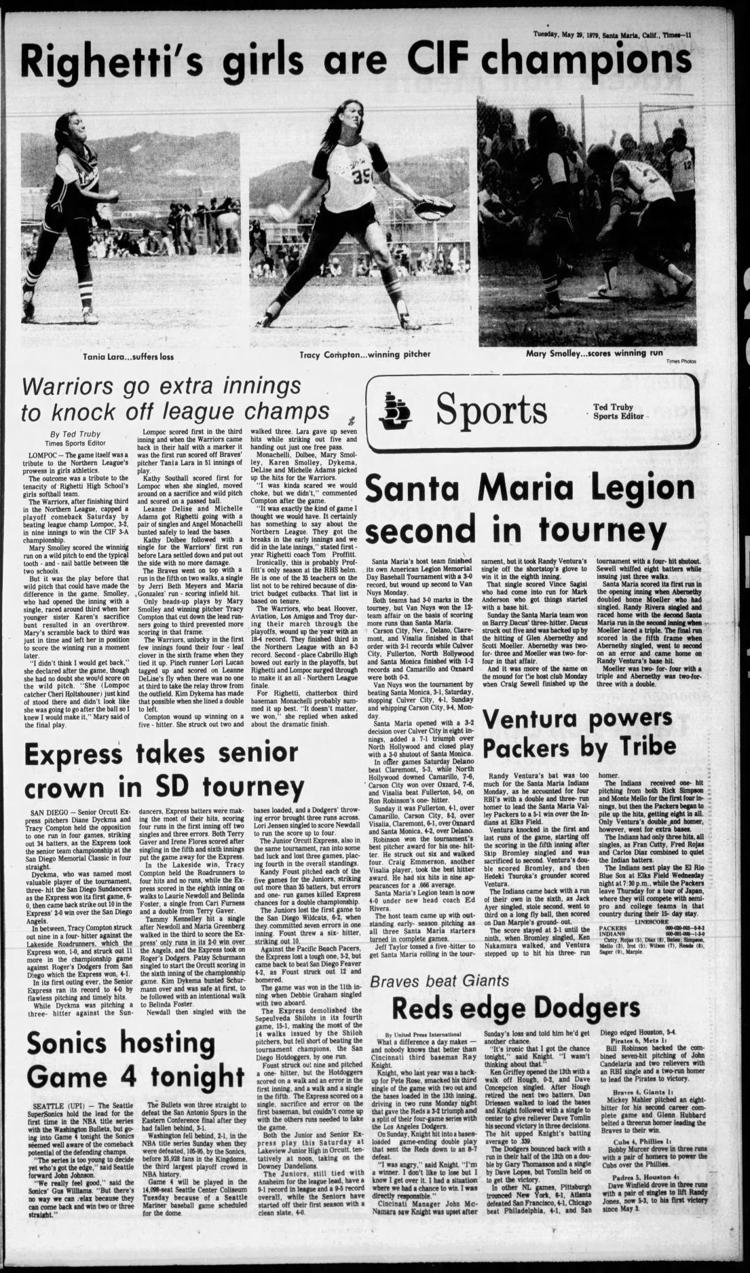 Santa_Maria_Times_Wed__Jul_12__1978_.jpg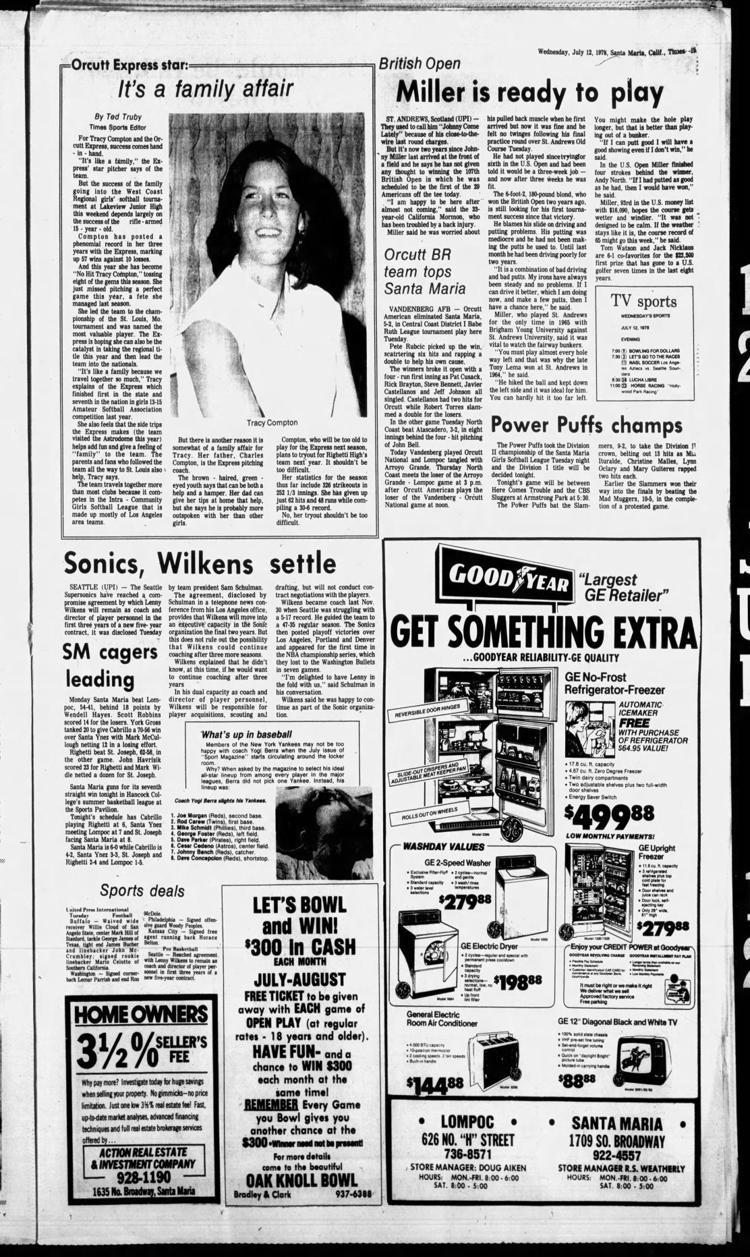 Santa_Maria_Times_Wed__Jul_28__1976_.jpg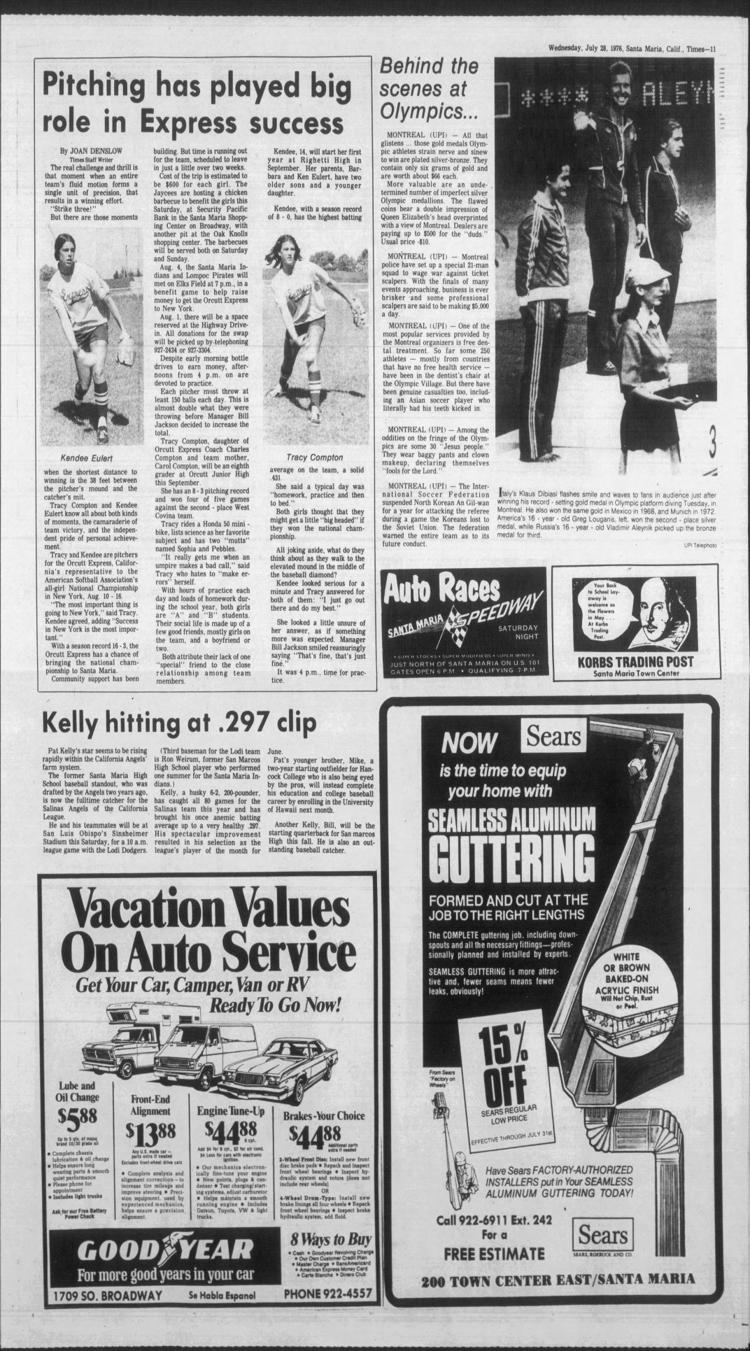 Santa_Maria_Times_Wed__Jun_6__1979_.jpg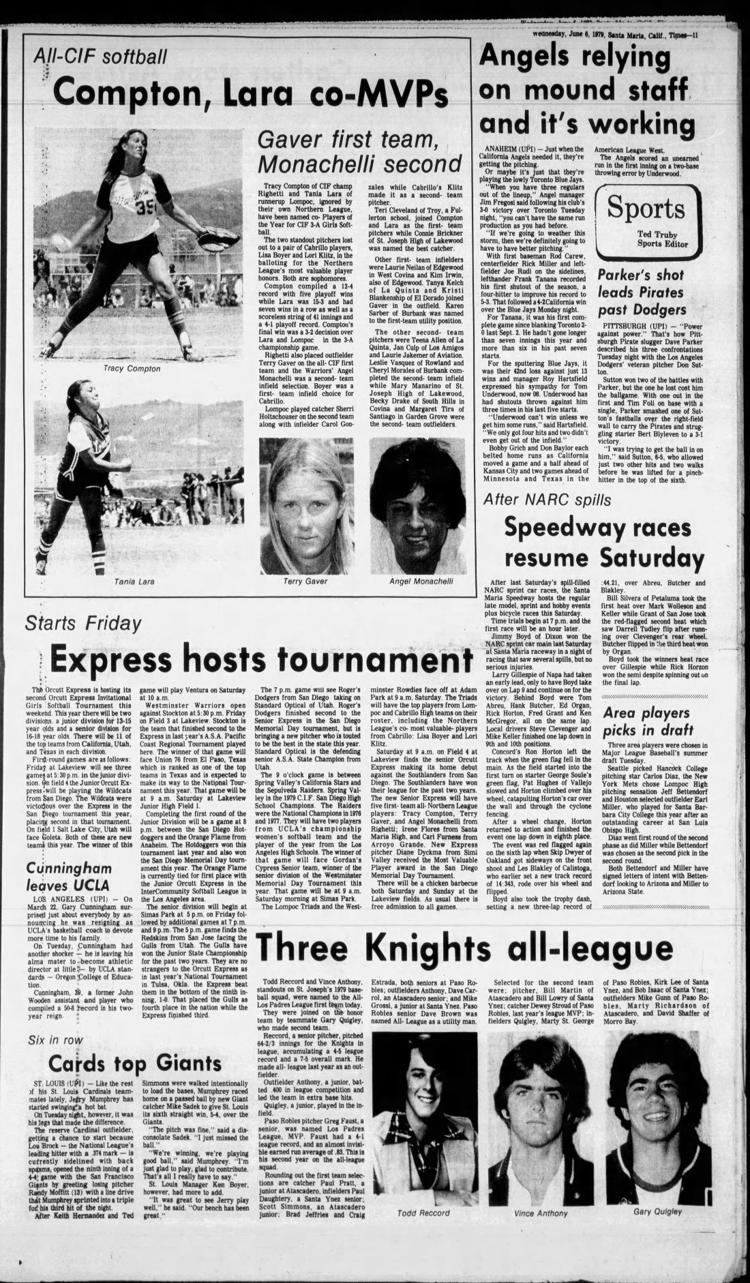 Santa_Maria_Times_Wed__Jun_6__1990_.jpg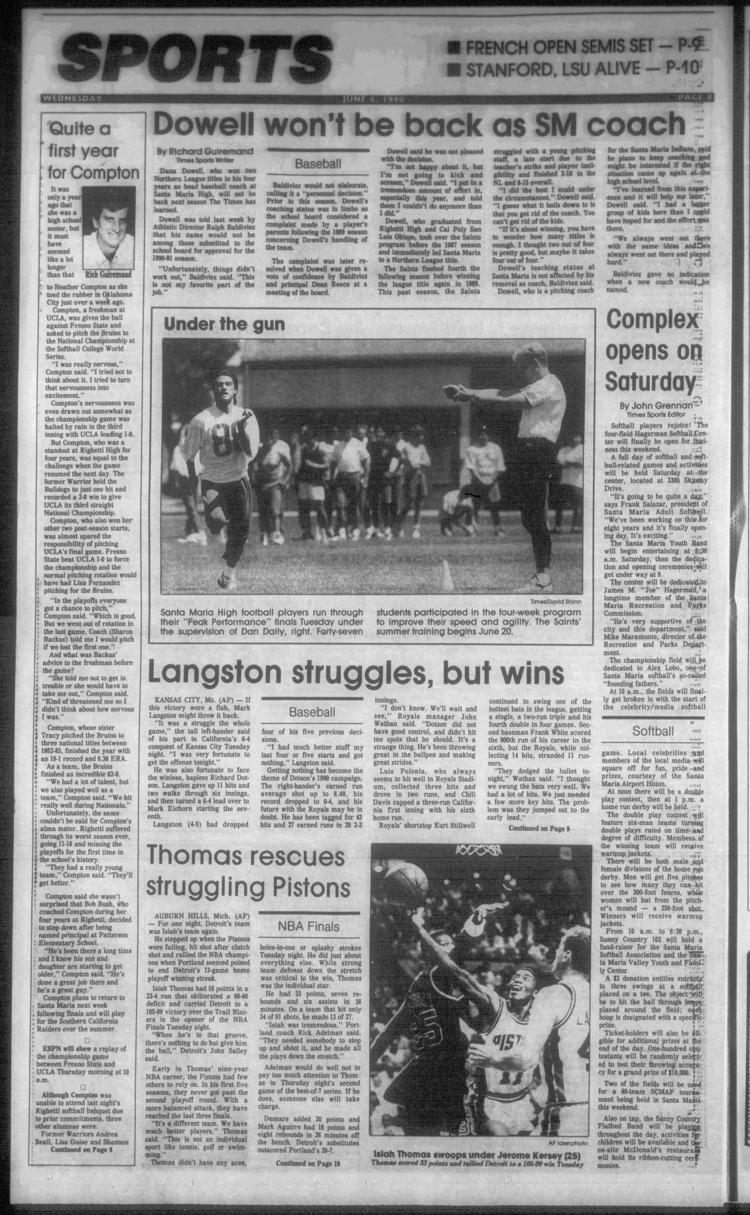 Get in the game with our Prep Sports Newsletter
Sent weekly directly to your inbox!