Though they were sandwiched between reminders of the new normal, high school athletes in the Santa Maria Valley had a few moments of the old normal this week. 
The sweat. The dirt. The grime. The smells. Students from Santa Maria, Righetti and Pioneer Valley high schools welcomed back that assault on the senses this week.
Santa Maria Joint Union High School District welcomed student-athletes back to campus for the first time since the spring sports season was suspended and eventually canceled in March due the coronavirus pandemic. 
On a warm Friday afternoon at Santa Maria High School, students lined up near the entrance behind the football stadium on Thornburg Street. They were asked several questions, such as if they've had any symptoms of COVID-19 or had been around anyone experiencing COVID-19 symptoms or had a positive diagnosis over the last 14 days. Students then had their temperatures checked before entering. 
But once on the field or the track, the athletes had a few moments of normalcy. Cross country runners jogged and talked with friends during the picture-perfect afternoon under the Santa Maria sun. Football players laced up their cleats on the school's newly refurbished football turf and got to work. 
Though not everything was normal.
Santa Maria High had three security staffers manning the entrance while athletic director Brian Wallace, assistant principal Ivan Diaz and head football coach Dan Ellington made sure all the district and county health protocols were followed.
All students had to wear their masks upon entering and could only remove them while training. Wallace, who is also the school's cross country coach, had about 40 of his runners in attendance Friday while the Saint football team had about 40 varsity athletes on hand. 
Wilson's top high school accomplishment came in the spring of his senior year in 2013. Wilson ended Righetti High's 36-year drought at the state wrestling meet with a dominant run to the 152-pound title. Even with a proud wrestling tradition, state titles are rare in the Santa Maria Valley.
The students were kept in small pods to minimize spread of the coronavirus. The athletes will continue working within the same pods for extended periods of time. 
No athletic equipment or training equipment has been used, though Wallace thinks they'll be able to use footballs and weight-training equipment very soon. 
Just being outdoors was a clear benefit, Diaz said. 
By 2005, Josh Prenot was well on his way to becoming an accomplished swimmer. In August of that year, Prenot had just turned 12 years old and was competing with the Santa Maria Swim Club. 
"What I like about it is seeing the joy on the kids' faces just to be back doing something," the assistant principal said. "The kids really want a sense of normalcy so it's good to watch them and come back. They're a little happier, they're happy in their pods. It's working out great for us.
"We understand that it's different and we are trying to make this easy and a friendly atmosphere for the kids. Every area has the same protocols going, so we're doing this all over the school."
Ellington's main focus was getting his players' blood pumping. 
I think the best way to judge transferring and recruiting is to use one simple question: What's best for the kid? 
"It's all about agility and getting them back into the motions of running and getting out here," Ellington said. "We're doing a little bit of football stuff. There's no equipment or anything like that. It's just nice to see people out here and have some type of normalcy, you know what I mean?
"Not having equipment actually forces you to slow down and work on the little things, like our stances and our footwork. It gives you more time to work on the little things."
King rehabbed for a year and made it back to the Pirate lineup as a senior in 2010-11, scoring 427 points that year and leading Santa Ynez to the Los Padres League title, the Pirates' most recent league championship in girls hoops.
Ellington did say he felt the kids were "a little more out of shape" than they'd be coming out of a normal offseason period, which is understandable due to a mix of lockdown or quarantine orders over the last six-plus months.
"It's been a rollercoaster, just in life in general," Ellington said. "You hope that things get better, then you realize that they're not, then you get your hopes up and then back down. It's a rollercoaster. You don't want to get too high because things could get shut down at any moment. But at the same time we are excited. I'm trying to be level and focus on the time we have now."
Santa Maria's football season begins the first week of January. Full practices are slated to begin in December. 
092520 SMHS Return 02.JPG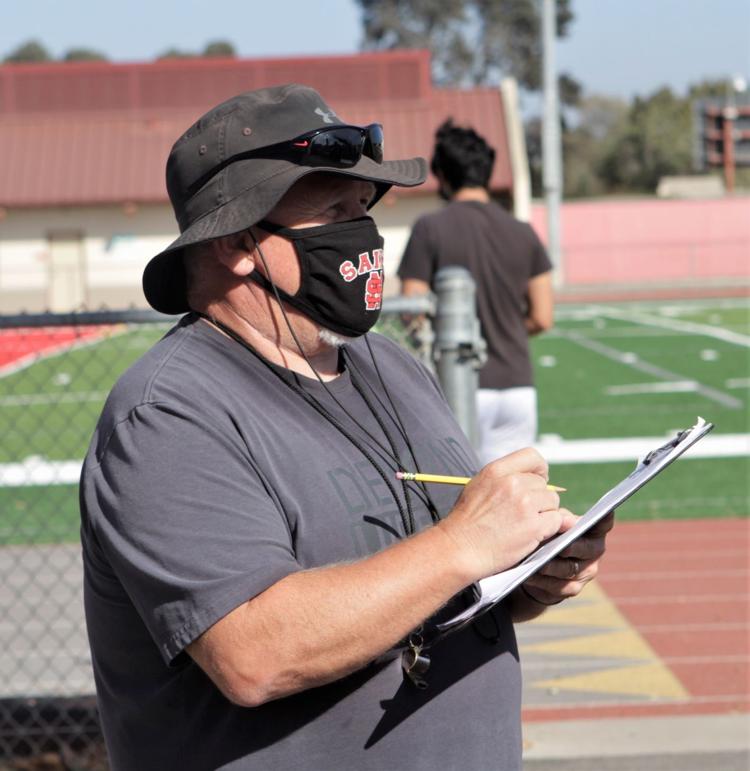 092520 SMHS Return 01.JPG
092520 SMHS Return 03.JPG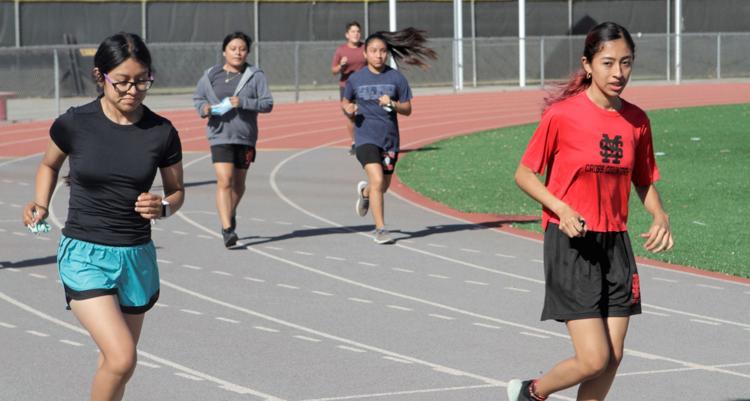 112220-smt-spts-SMHS-Return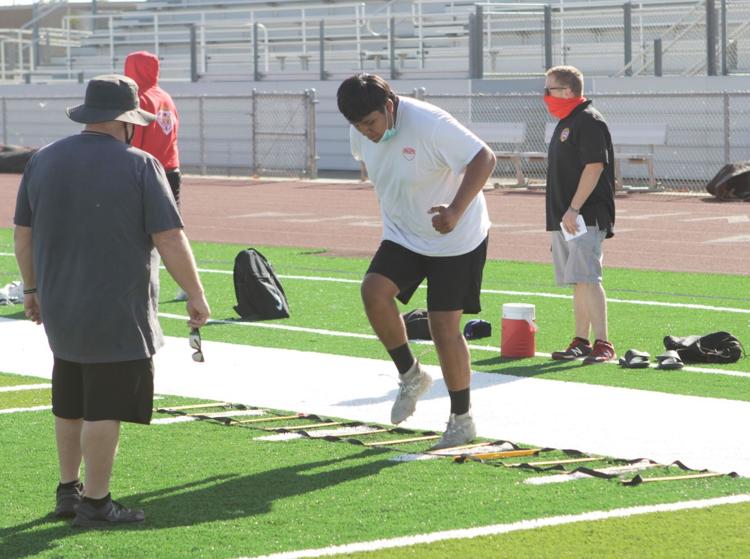 092520 SMHS Return 05.JPG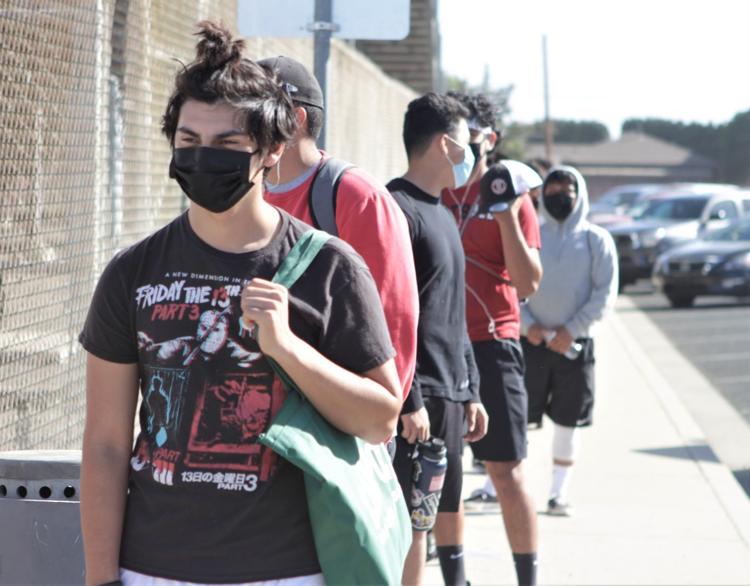 092520 SMHS Return 06.JPG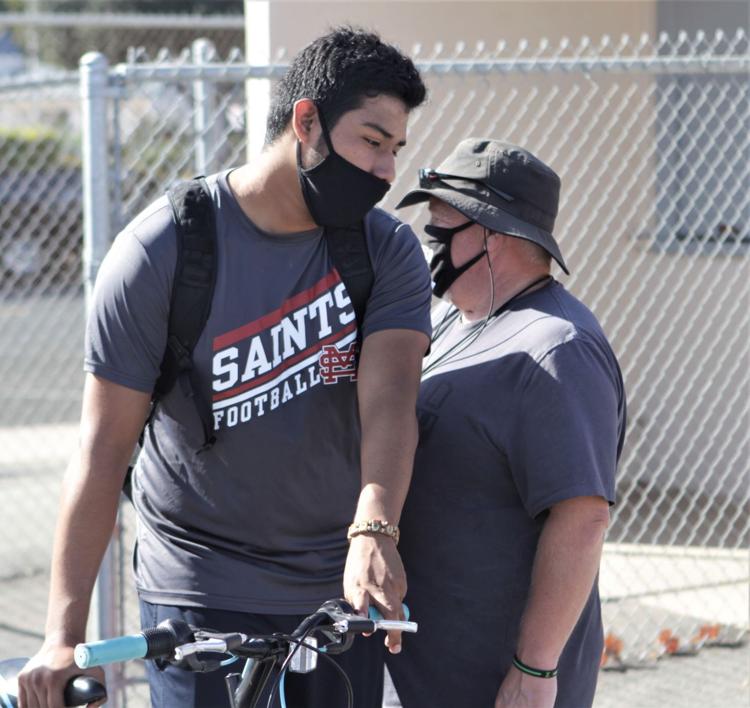 092520 SMHS Return 07.JPG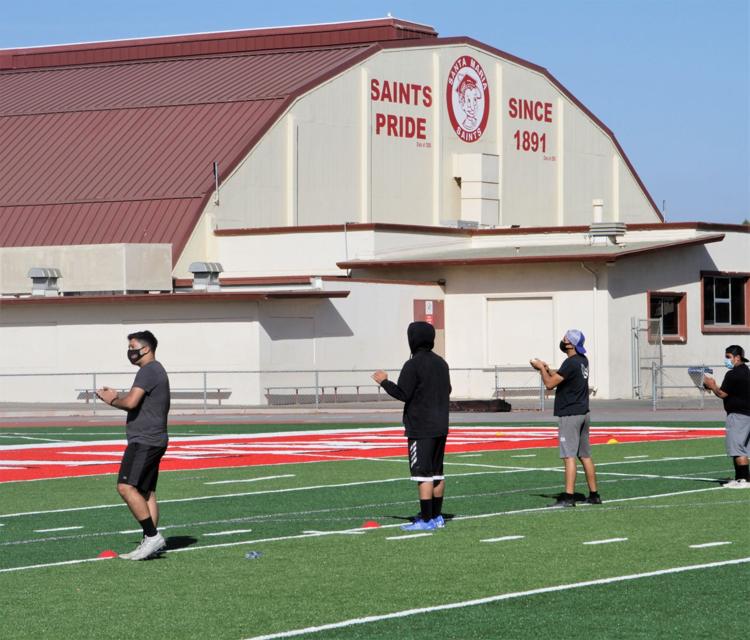 092520 SMHS Return 08.JPG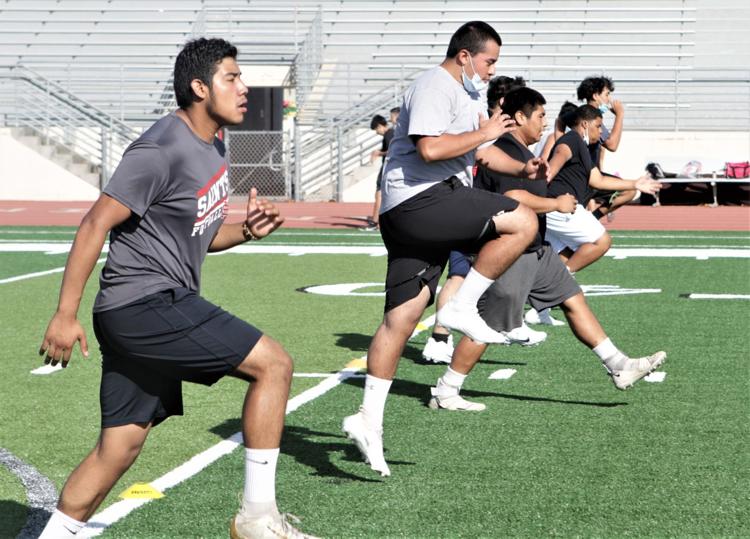 092520 SMHS Return 09.JPG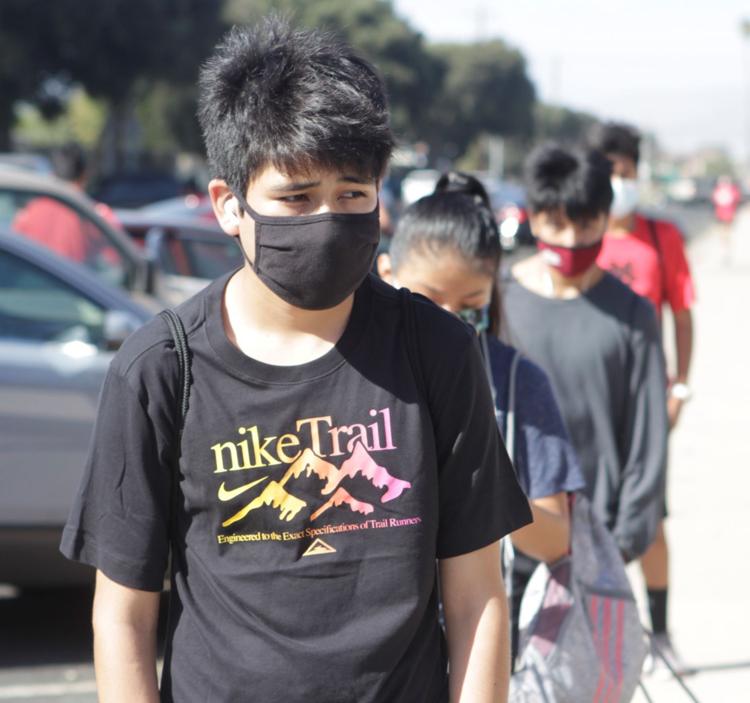 092520 SMHS Return 10.JPG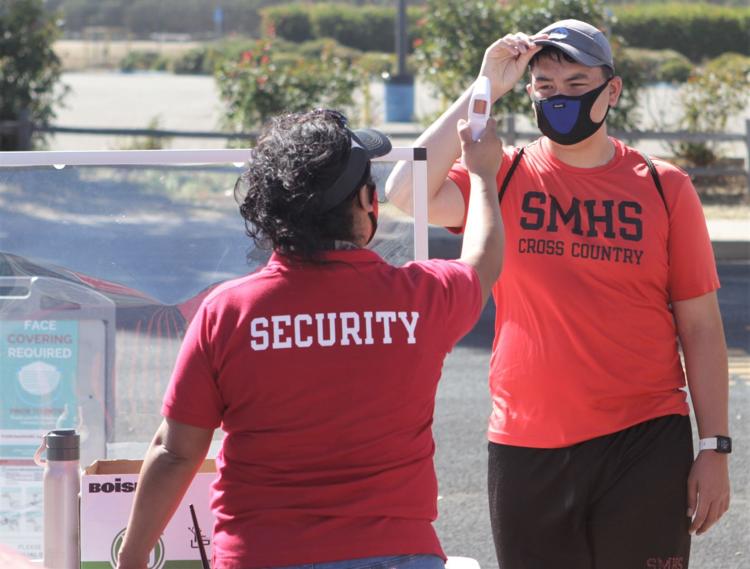 092520 SMHS Return 11.JPG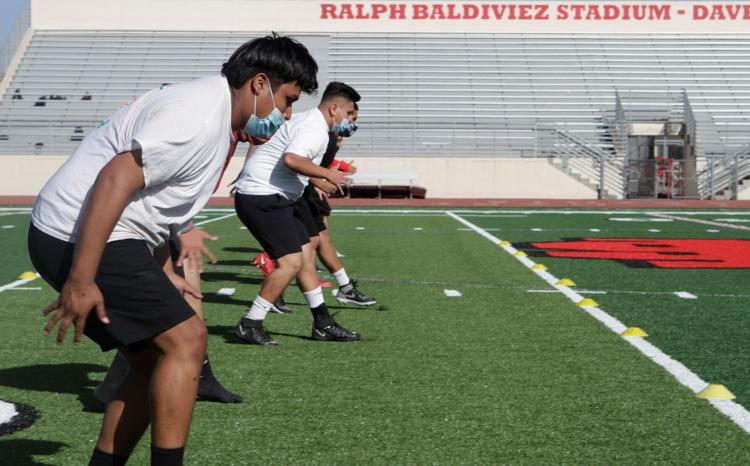 092520 SMHS Return 12.JPG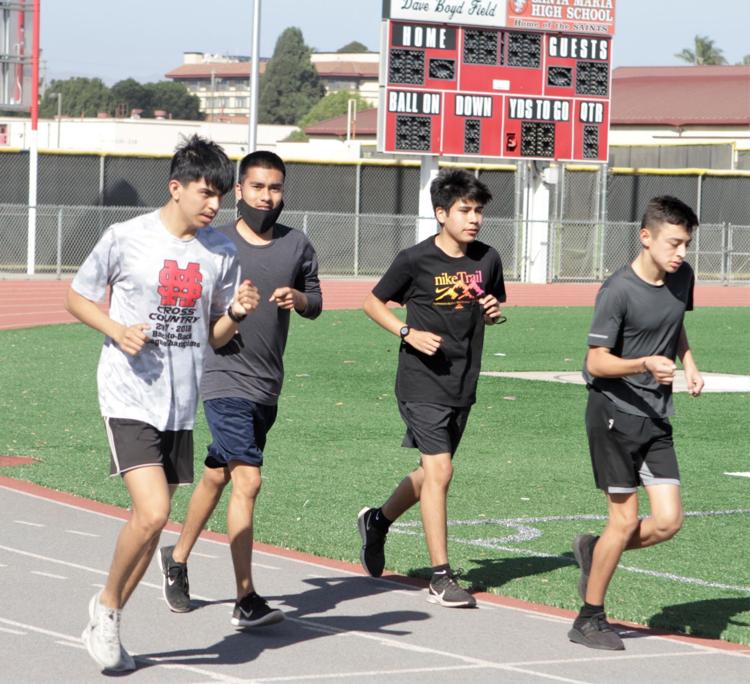 092520 SMHS Return 13.JPG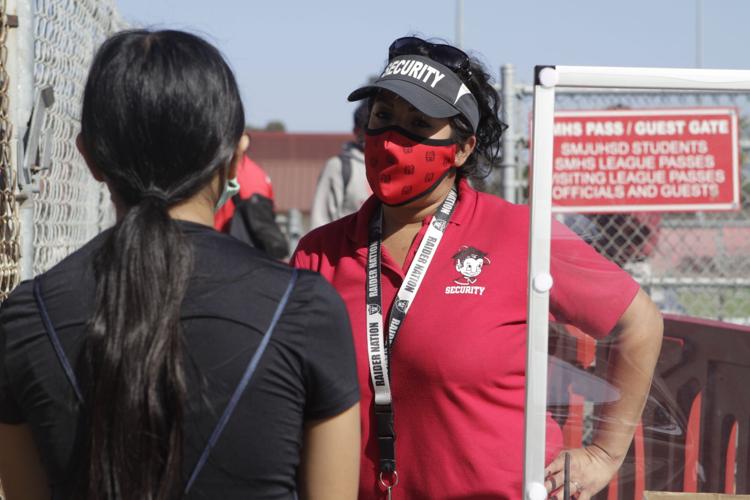 092520 SMHS Return 14.JPG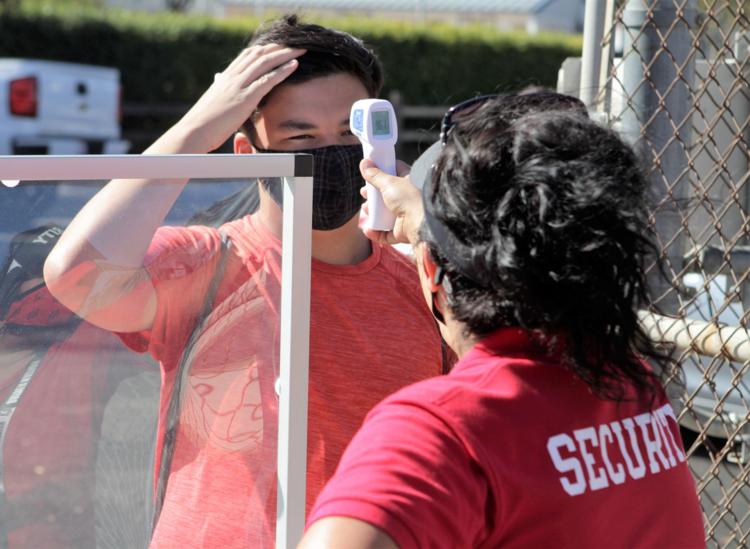 Get in the game with our Prep Sports Newsletter
Sent weekly directly to your inbox!