Charles Sommer, the emcee at the Northern Santa Barbara County Athletic Round Table, noted how voters typically face a difficult decision when choosing the Round Table Athletes of the Week.
For this week, though, that was not the case.
The two who were chosen had clearly risen above the rest.
St. Joseph's Jincho Rivera and Santa Ynez' Grace Padilla, both standout juniors on their respective basketball teams, were named Athletes of the Week at the luncheon held at Giavanni's Pizza in Orcutt.
Both put up eye-popping stats last week. 
Rivera averaged 29 points and 14 rebounds in three games. Rivera's play has helped the Knights get off to a 6-0 start. Rivera had a season-high 34 points as the Knights beat Atascadero last Tuesday. Over the weekend, Rivera scored 34 points against Fresno Roosevelt and 26 against Santa Fe. 
"I'm proud of myself but I've got to keep working," Rivera said. 
Rivera is a 6-foot-4 wing player from Puerto Rico who can score in a number of ways, especially around the rim. Rivera has also improved his shooting touch this year and has thrived in St. Joseph's uptempo offense that features point guard Angel Ortiz, who is adept at running the break and finding open teammates.
"They feed me pretty good and they know I can score every time I get the ball," Rivera said. "They always see my mismatch and get me the ball so I can score."
Though Rivera's numbers are impressive, they might be outdone by Padilla's. 
The junior forward was named to the All-Tournament team at the Nordhoff Tournament after averaging a double-double there. She pulled down a school-record tying 25 rebounds in a game against Westlake. She had a 21-point, 21-rebound performance in a 61-58 win against St. Bonaventure.
Then there's her triple-double: Scoring 16 points, grabbing 17 rebounds and swiping 12 steals in a 51-45 win over Oak Park. 
"Rebounding has always been my strongest suit and I've always been the best at doing that," Padilla said. "I'm always aggressive and attacking the boards after a shot goes up. I'm just a really aggressive person. I grew up with three older brothers, so they always made me want to win. I have to fight for the ball, always, so I have an aggressive mindset that the ball has to be in my hands, always."
Padilla's stellar run came as the Pirates were playing something like 10 games over 14 days. That fact didn't bother Padilla though.
"It's better than going to practice. We just get to do what we love," Padilla said. "It was a lot of basketball but I couldn't ask for anything else, I love playing the game."
Lisa Boyer spoke for the Pirate girls water polo team, bringing three players to Monday's Round Table: Sisters Taye and Kylie Luke and Peyton Pratt. 
Athletic director Ashley Coelho spoke for the rest of Santa Ynez athletics, introducing three girls soccer players: sophomores Neta Ofiaeli and Amelia Villa and junior Jazz Feeley. The Pirate girls soccer team got several solid results last week, drawing San Luis Obispo 3-3 and beat Arroyo Grande 4-0, before winning twice at a tournament in Tustin.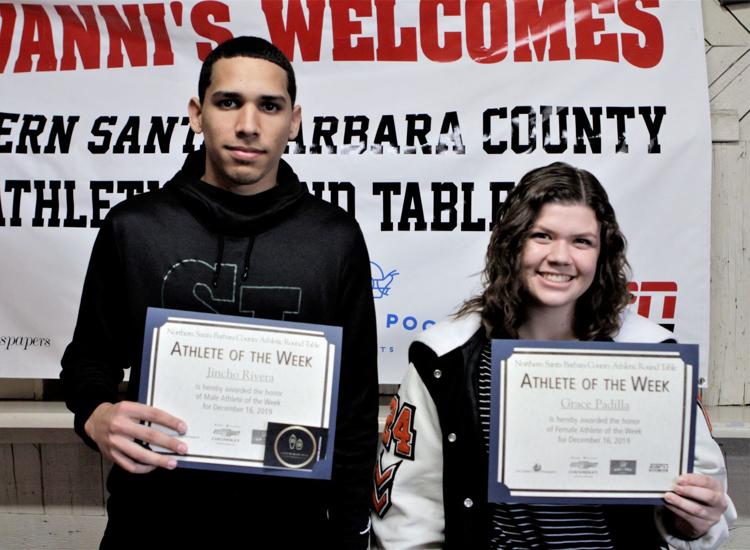 "It was a really exciting game up at SLO. In that one Jazz had two goals and an assist and Amelia also had a goal," Coelho said. "Villa had a goal against A.G. and Neta had one of the other goals. They went to the Best of the West Tournament up in Tustin and they beat Lakewood 5-1 and Neta had four of those goals."
Santa Ynez also beat Tustin 2-0 and Villa had a goal and an assist.  
You have free articles remaining.
Athletic director Gary West brought basketball players Hayden Jory and Jeremy Hicks. The duo had helped the Conquistadores get out to an 8-3 start heading into Monday night's game against San Luis Obispo. West said Jory was the Nordhoff Tournament MVP two weeks ago and Hick was named to the All-Tournament team.
Antoinette Terrones and Alexia Wilhite represented the CHS girls soccer team. Mary Rhodes was on-hand for the Cabrillo girls water polo team.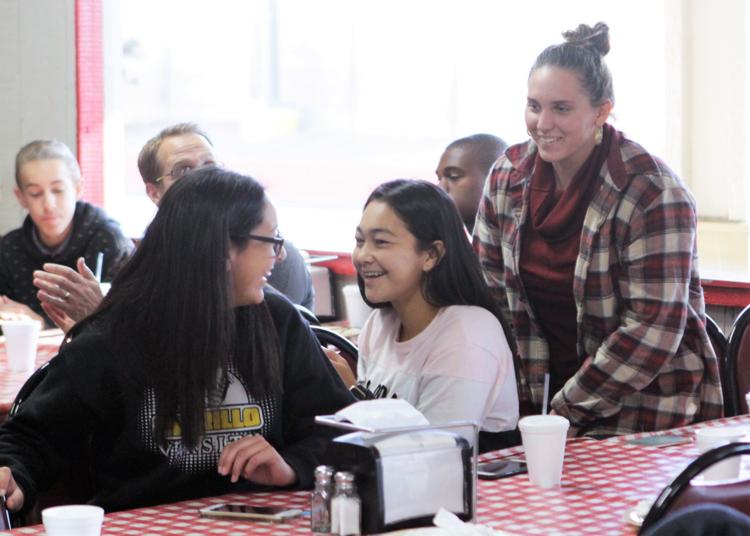 "Mary -- this is not a typo -- has 51 goals in eight games. She averages almost as much as the boys basketball players," West joked. "She pretty much does everything, we're thinking of taking everyone else out of the pool and letting her do everything."
Cabrillo girls water polo plays Lompoc Tuesday in a non-league game. 
Chris Maples brought his two freshman basketball standouts with the Lions, Gavin Edick and Sean Swain.
"Gavin is averaging 18 points a game for us and Sean had 20 points and 16 rebounds in our win against Maricopa," Maples said. 
Al Garcia spoke for the Knights girls soccer team, introducing three players: Eva Datuin, a senior captain, and Gulianna Corteguera, another captain, and Brenna Sonsini, the Knights' sophomore goalie.
"We have two games this week, we play Santa Maria Tuesday and on Friday we've got PV," Garcia said. 
Tom Mott, basketball coach and athletic director, introduced players Rivera, Ortiz and Santiago Galvan.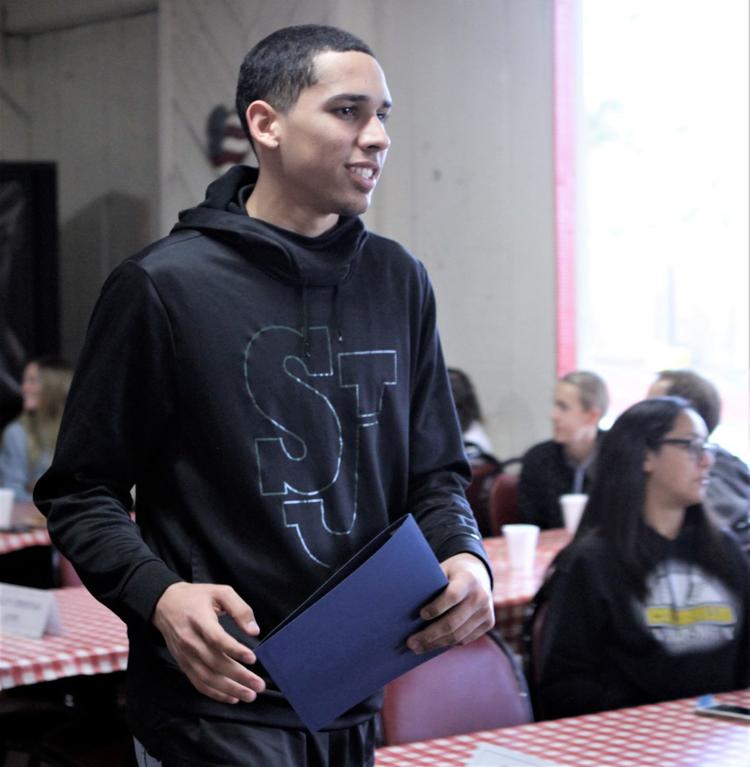 "All three guys were big for us last week as we went 3-0," Mott said. "We beat Atascadero, then a team from Los Angeles, Santa Fe, then a team from Fresno, Roosevelt," Mott said. "Both Angel and Jincho did a great job scoring the basketball. Santi came in on our Saturday game when we had some foul trouble and did a great job defensively on the other team's best player."
The Knights' season continues Thursday night at 8 p.m. at the Mission Prep Christmas Classic with a game against Seattle's Rainier Beach. 
Former athletic director and current school board member Dick Barrett spoke for Braves athletics. 
Two Braves soccer players, midfielder Avigail Anguiano and goalie Breanna Contreras, were recognized at the Round Table. Anguiano scored the game-tying goal in a 2-2 draw with Arroyo Grande in the final seconds last Friday. 
"That was a great opportunity for us to play against a big school like that," Barrett said. "Avigail is a freshman and our goalie Breanna has been doing a great job this season and has three shutouts."
Lompoc's home game against San Luis Obispo scheduled for Tuesday has been canceled. The Braves are playing on a field adjacent to Huyck Stadium, which is undergoing renovations, and don't have any lights available for the game.
Collin Oestereich represented LHS boys basketball at the luncheon. 
"Collin is our big man underneath at 6-foot-8," Barrett said. "He had 22 points against Bakersfield West at a tournament."
The Braves basketball host Righetti Tuesday night at 6:45 in their next game.
121619RoundTable01.JPG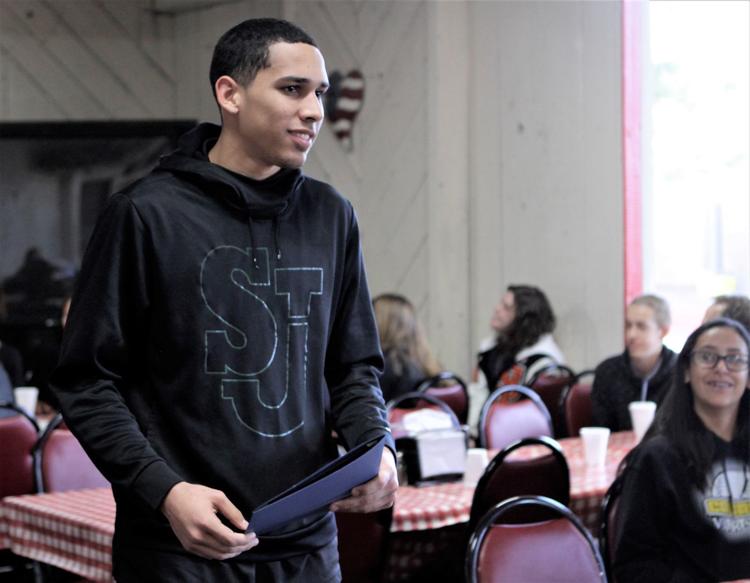 121619RoundTable02.JPG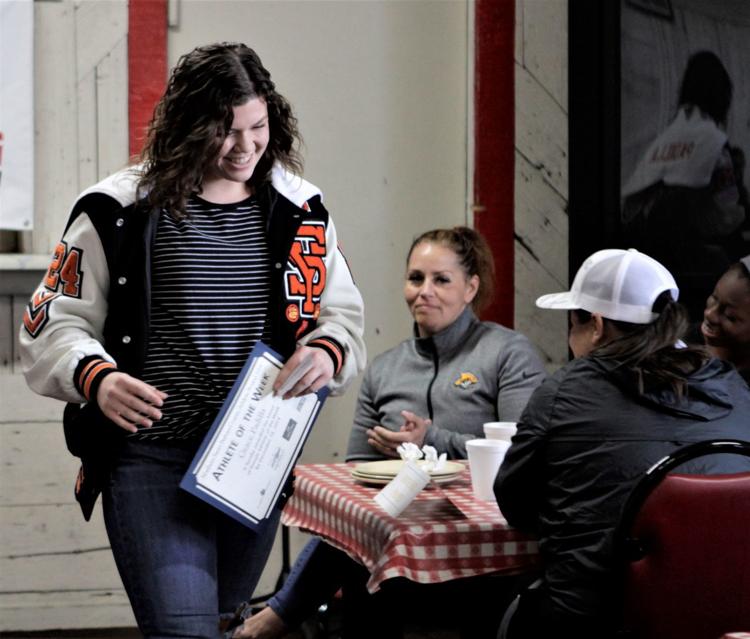 121619RoundTable03.JPG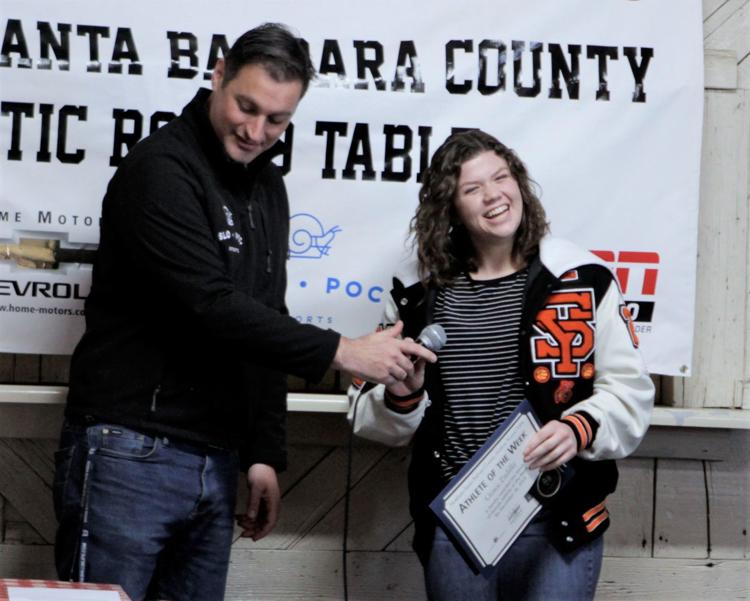 121619RoundTable04.JPG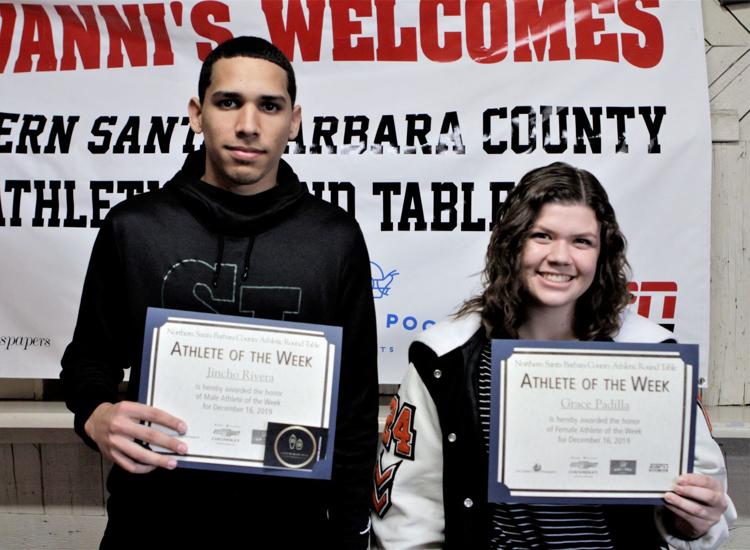 121619RoundTable05.JPG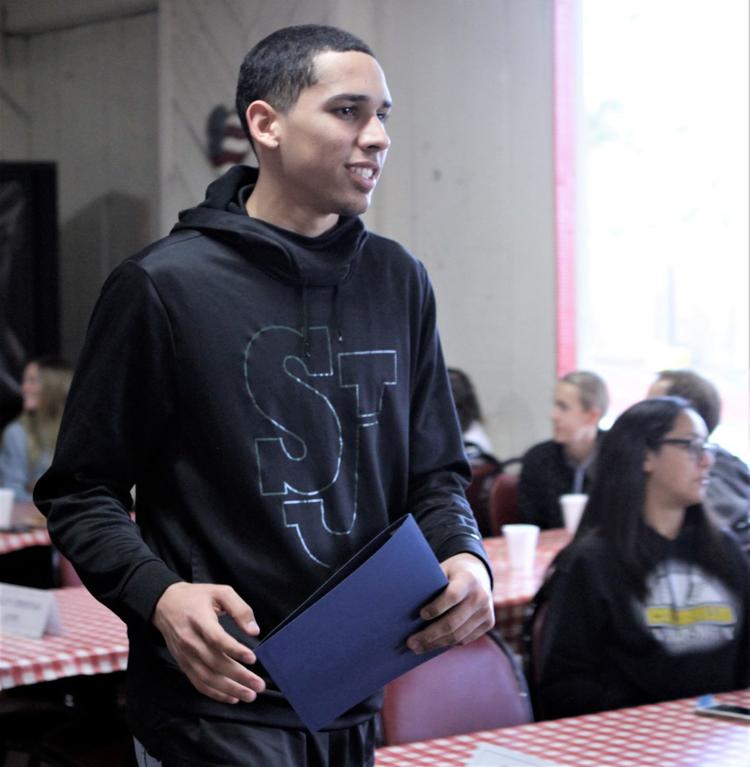 121619RoundTable06.JPG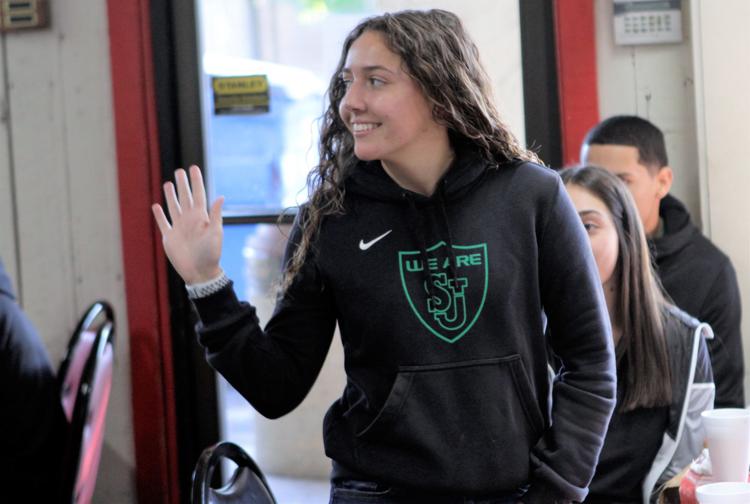 121619RoundTable07.JPG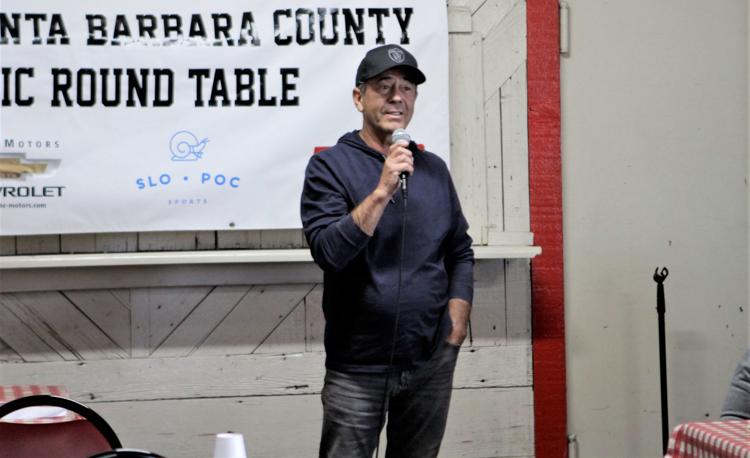 121619RoundTable08.JPG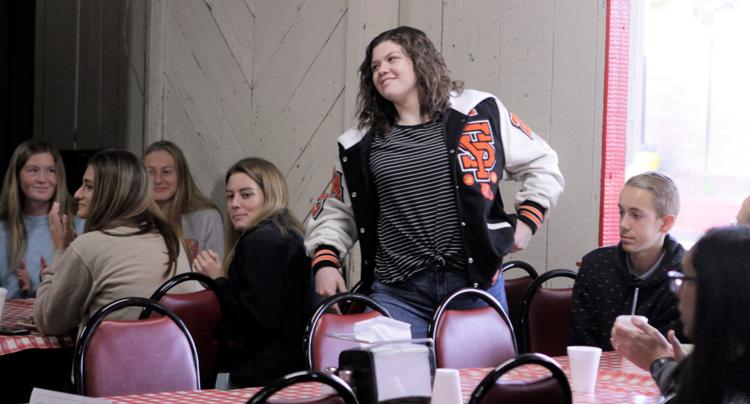 121619RoundTable09.JPG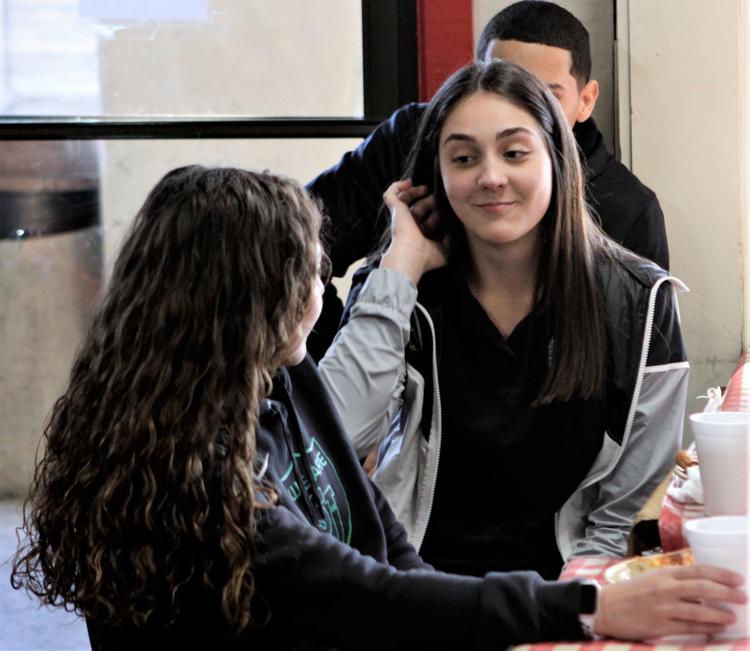 121619RoundTable10.JPG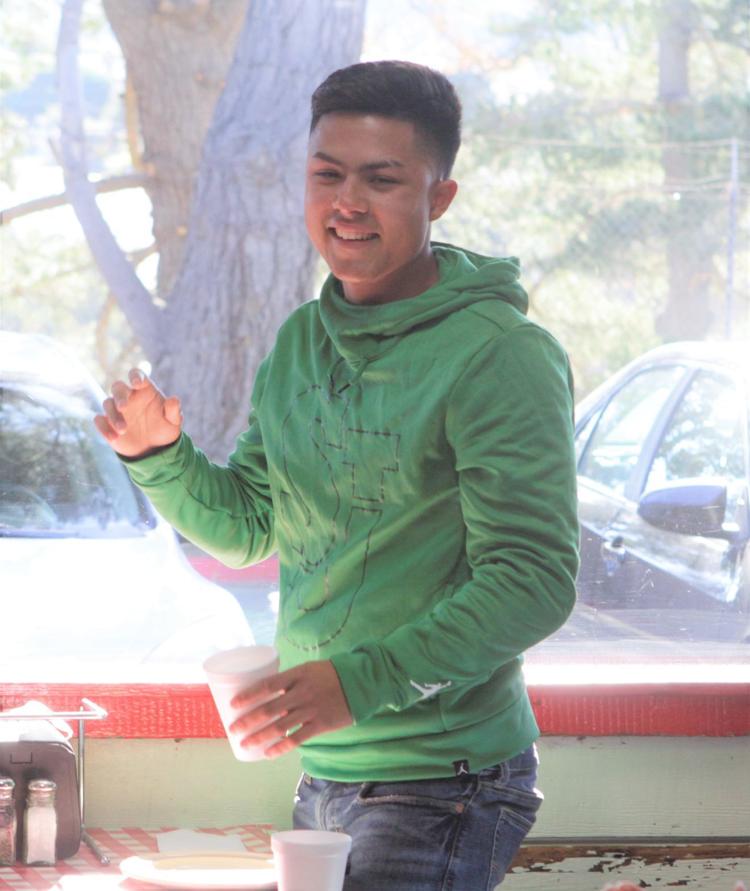 121619RoundTable11.JPG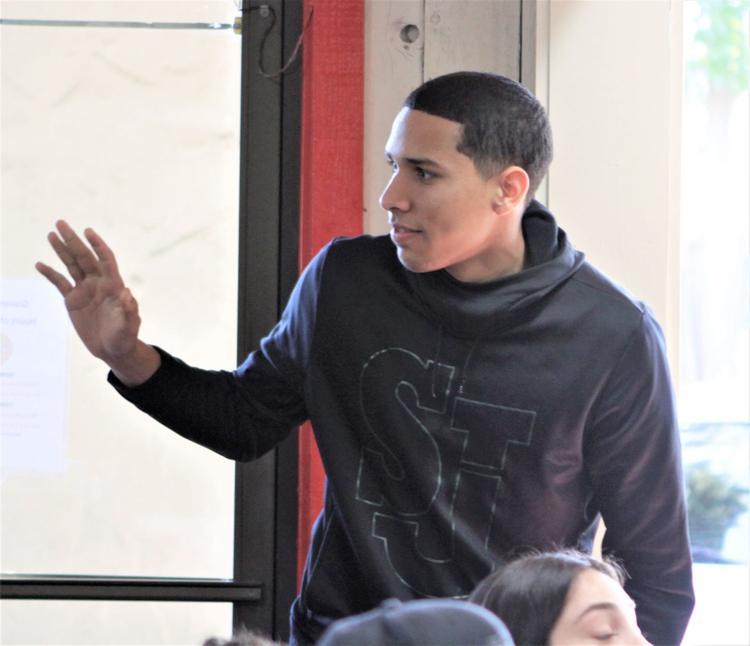 121619RoundTable12.JPG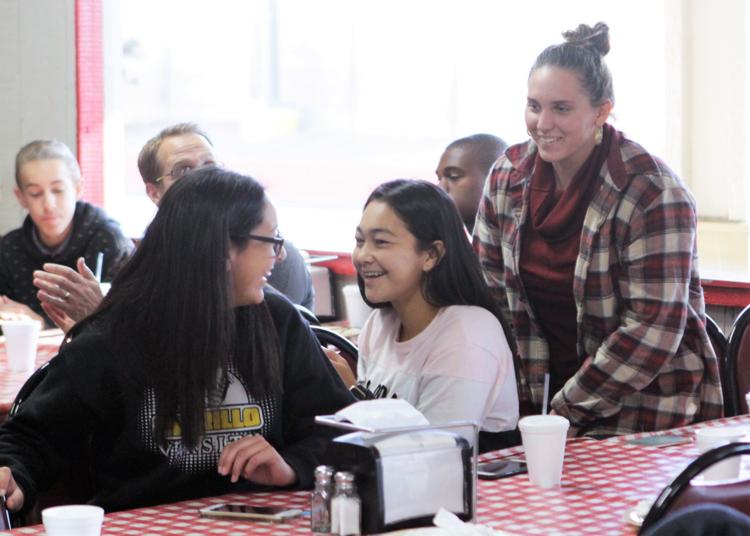 121619RoundTable14.JPG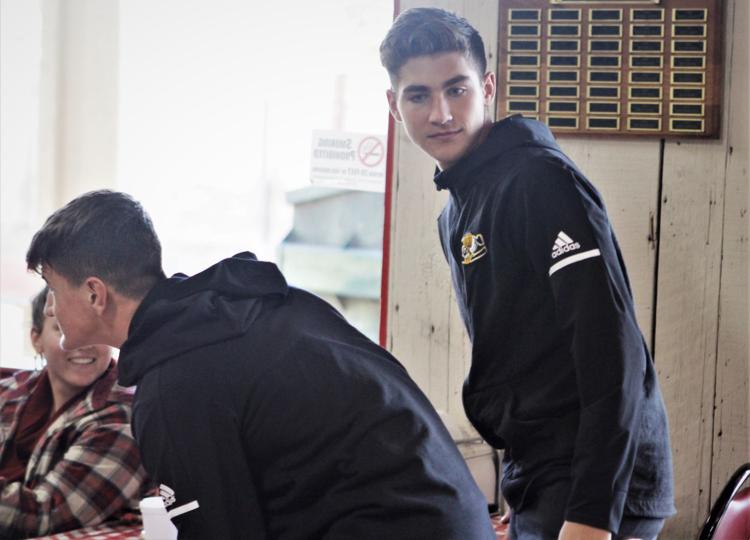 121619RoundTable15.JPG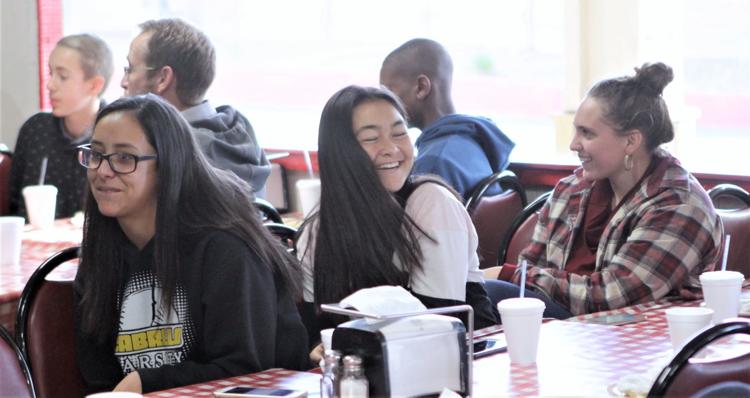 121619RoundTable16.JPG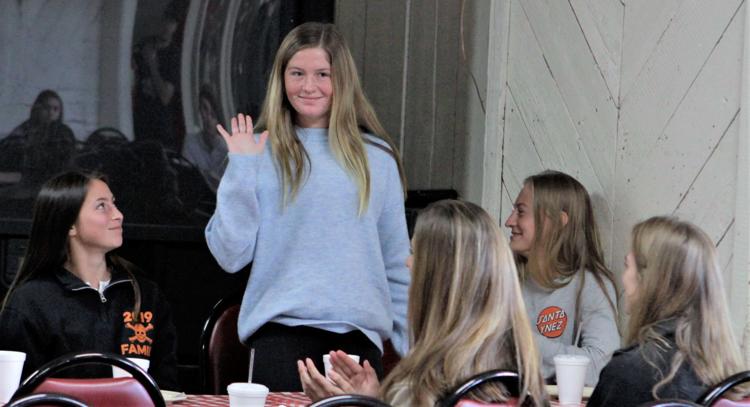 121619RoundTable17.JPG
121619RoundTable18.JPG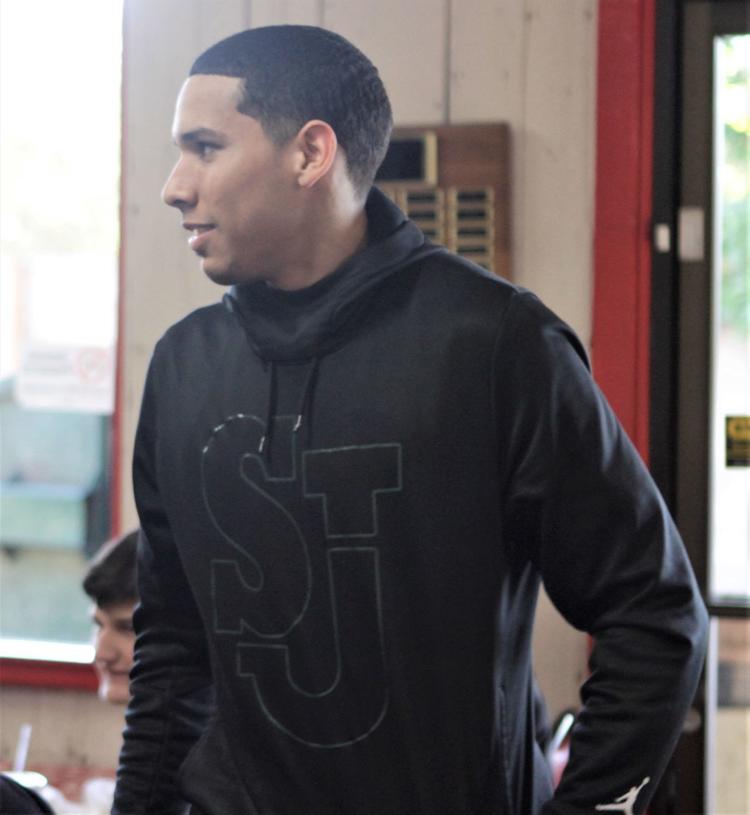 121619RoundTable19.JPG