Alex Sutton has been doing this for years. Naylea Calderon is fairly new to her craft. 
Either way, both were first-time Athlete of the Week winners during Monday's Northern Santa Barbara County Athletic Round Table luncheon at Giavanni's Pizza in Orcutt.
Sutton, a junior, is a three-time member of the Orcutt Academy 8-man football team. Calderon, a senior, had never run cross country before this year but she helped guide the Warriors to the Santa Barbara County title last week.
Sutton powered the Spartan football team to a 47-46 win at Fresno Christian last Friday, helping Orcutt Academy earn the No. 3 seed for the CIF Central Section 8-man playoffs. Sutton and the Spartans play at No. 2 seed Riverdale Christian on Friday. 
Righetti cross country runner Naylea Calderon and Orcutt Academy football player Alex Sutton named Athletes of the Week during Monday's Northe…
Calderon and her Warriors will run at the Mountain League Finals Thursday afternoon at the Fairbanks Course near Cuesta College. She finished second at the county meet held at River Park in Lompoc last Wednesday, finishing in 19 minutes, 14.24 seconds. 
"I love my girls and I love the atmosphere on this team," Calderon said. " They constantly encourage me and motivate me and I wouldn't be where I'm at now without them."
Righetti entire coaching staff attended Monday's luncheon: head coach Corrie Gardner and assistants Megan Cota and Matt Wuchner.
Sutton threw two touchdown passes and also rushed 14 times for 161 yards and three scores in the win over Fresno Christian. He also had four tackles, a sack, two forced fumbles and a fumble recovery. 
"It was a really up-and-down game, we just kept going at it. We could've easily stopped but no one really wanted to, we all wanted to keep going," Sutton said of the win over Fresno Christian. "A series of events came together and we held them at the 1. It was really special."
Sutton does a lot on the football field, from offense to defense to running back and quarterback.
What was his favorite play against Fresno Christian?
"Probably throwing touchdowns to my close friends," Sutton said. 
Also representing Spartan football the luncheon were Cameron Carpenter, Bryce Cofield and Cooper Wood. 
"I wanted to bring these four guys who were just tremendous in that win at Fresno," said Chad McKenzie, Orcutt's athletic director.
Along with Calderon, the Warriors brought three other senior cross country runners: Emma Palacios, Amanda Tonascia and Lindsey Lucas.
"These girls work together really well, they're bonded and there's no drama," Gardner said. "It's so much fun being a part of it."
Debbie Wegemer spoke for St. Joseph football, which won the Mountain League title last week with 22-7 win over Righetti. 
St. Joseph football was represented by Devin Guggia, Josiah Acosta, Noe Carlos, Daniel Galassi and Makai Sat, who helped the Knights beat Righetti for the fifth year in a row.
The entire St. Joseph girls volleyball team attended the luncheon along with coach Kelsey Elston. The Knights play at Righetti in a CIF Central Section playoff match Tuesday night at 6 p.m.
The Knights are 7-3. Not too long ago, that seemed unfathomable. On Sept. 27, after a 28-14 loss to Lompoc, the St. Joseph football team was 2-3.
"These girls are responsible for us getting this far and completely changing the culture of the school's volleyball program," Elston said. "It's a team where everyone is vibing and working together. We're ready to bring our 'A-game' against Righetti. We're excited."
You have free articles remaining.
Register for more free articles
Stay logged in to skip the surveys
Dick Barrett spoke for the Braves, who were cross country heavy after last week's county meet.
The Braves brought Victoria Carrillo, Lauren Jansen and Lizette Gonzalez from the girls team. Alan Campfield, Juan Amador and Ricardo De Jesus Sixto represented the boys team.
Gavin Townes was on-hand for Lompoc football, which closed out the regular season with a 63-0 win over Cabrillo in the Big Game last Friday, where Townes caught six passes for 75 yards and two touchdowns.
"I wanted to thank George and Sheryl Bedford for putting on the Big Feed for us for 20 years in a row now," Barrett said of the annual dinner Cabrillo and Lompoc share before each Big Game. "It's a nice thing for both schools."
Athletic director Ashley Coelho, who was named a finalist for the Santa Barbara County Teacher of the Year award last week, spoke of cross country athlete Jack Stevens, who missed most of the season with an injury but returned last week for the county meet.
"We're looking to see him get another big PR at the league finals at DP this week," Coelho said of Stevens. "GPA wise this kid has a 5.0. I just did his grades yesterday and it's pretty impressive the amount of work he's doing in the classroom."
Pirate football coach Josh McClurg spoke for the Pirates, who routed San Marcos last week to close out the season with a 4-6 record. McClurg brought Vincent Moran, Nick Crandall, Mikey Gills and quarterback Bennett Redell.
McClurg noted the play of Nick Crandall, a freshman who was called up to the varsity after injuries.
"He turned out to be our best offensive lineman and he finished with a heck of a game against San Marcos," McClurg said of Crandall. 
Assitant coach Randy Stanford spoke for VCA's 8-man football team, which earned a CIF Southern Section Division 2 playoff spot. The Lions will host a game either Friday or Saturday. 
"Caleb Kerley did a tremendous job for us on the offensive line Friday night," Stanford said of the 74-7 win over Laguna Blanca. "Jack Adam is a sophomore and we told him we were gonna give him the ball and he told us, 'No, coach, no.' But he didn't have a choice last week and he scored his first touchdown."
Athletic director Jeff Monteiro spoke for the Panthers, who were represented by athletes Cresencio Chavez and Isaiah Noriega, who run cross country at PVHS. 
"Crisencio is our first runner on the team and he's an AP and honors student," Monteiro said. "There were some trials and tribulations during the season and he held us together. Isaiah is our second runner" 
Brian Wallace spoke for the Saints, who beat Pioneer Valley in football on Friday for their first ever win over their main rival.
"We had about 5,000 people in the stadium," Wallace said. "We called the game the 'Armed Services Bowl' and dedicated it to all the veterans who were there. The players wore special uniforms and it was a great night and a great game."
The Santa Maria football team plays at Delano's Robert F. Kennedy High in the playoffs Friday.
LAS VEGAS — It all comes down to Pomona.
Wallace brought cross country runners Doris Nogales and Gerardo Vasquez.
"Doris is one our team leaders and has a 4.7 GPA. She's an amazing young lady," Wallace said of Nogales.
Cross country coach Louie Quintana brought four runners from his team: Sierra Skinner, Michele Marceleno, Yasmin Mendez and Cristal Sanchez. 
"We ran our conference meet at Cuesta and we were really happy with our results," Quintana said. "We finished seventh out of 13 teams. The top eight move on to the SoCal Regionals and we're one of those teams."
Hancock runs at the SoCal Meet on Friday in San Diego.
110419RoundTable02.JPG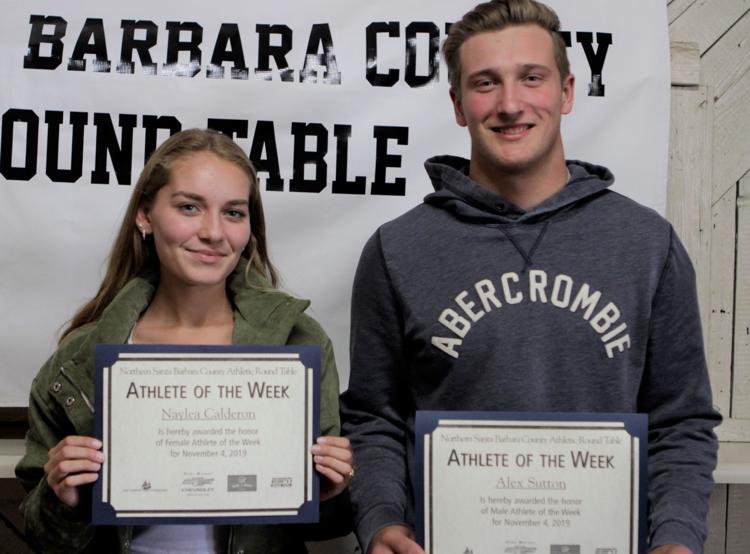 110419RoundTable01.JPG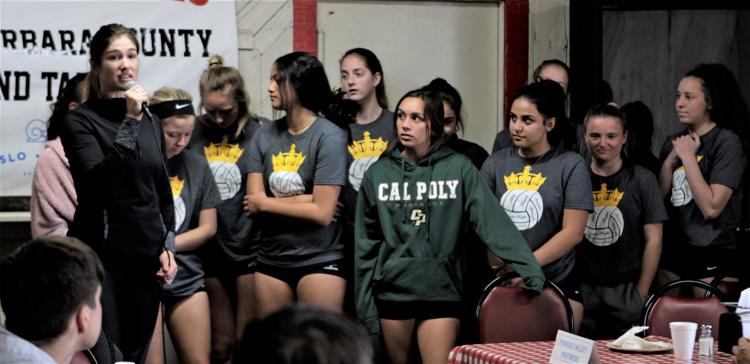 110419RoundTable03.JPG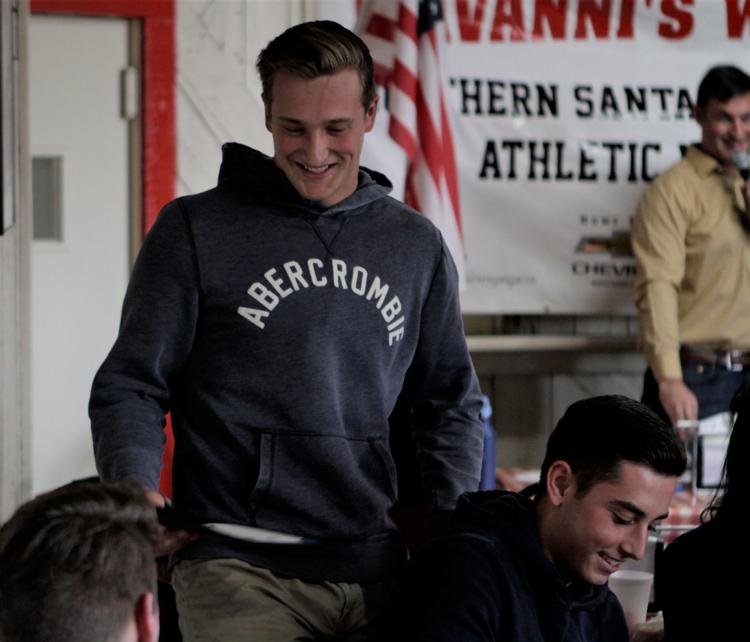 110419RoundTable04.JPG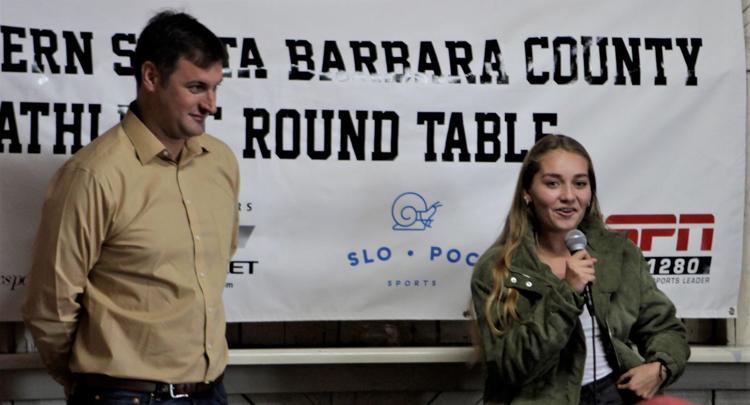 110419RoundTable05.JPG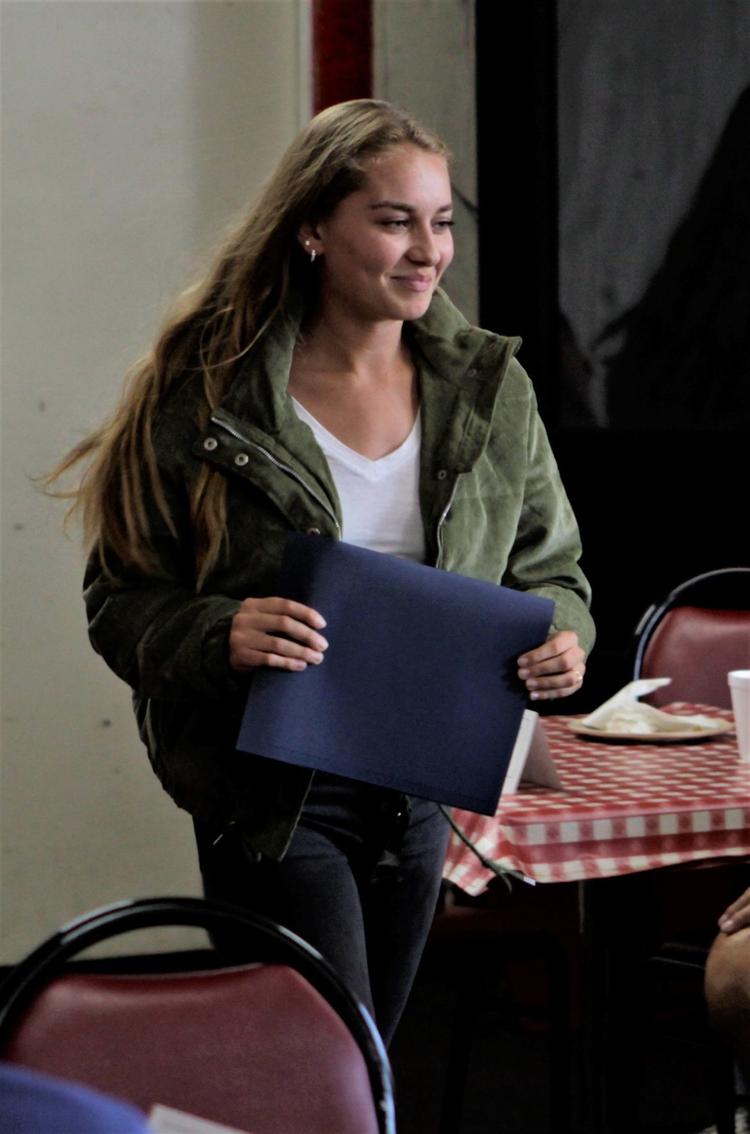 110419RoundTable06.JPG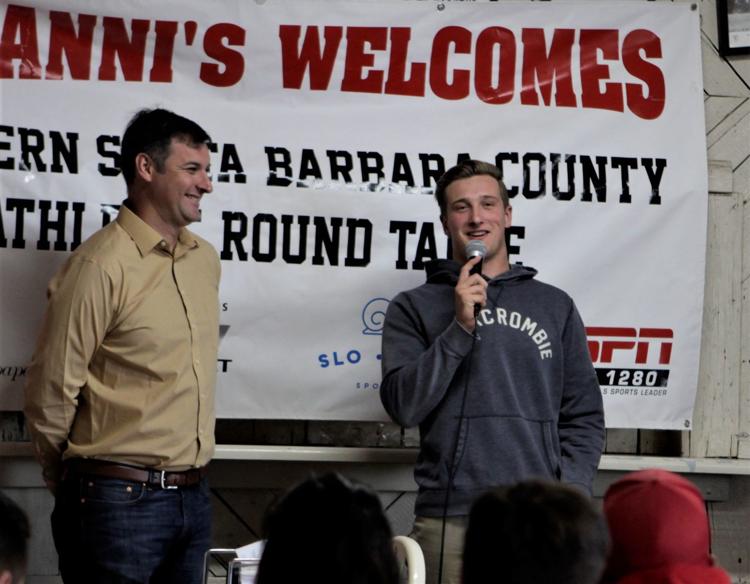 110419RoundTable07.JPG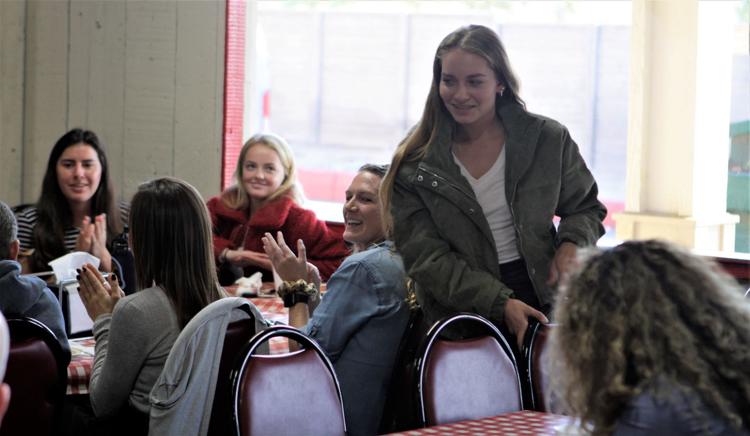 110419RoundTable08.JPG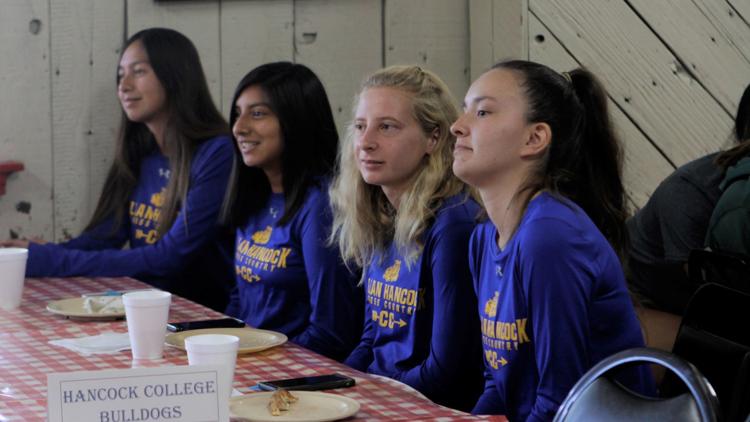 110419RoundTable09.JPG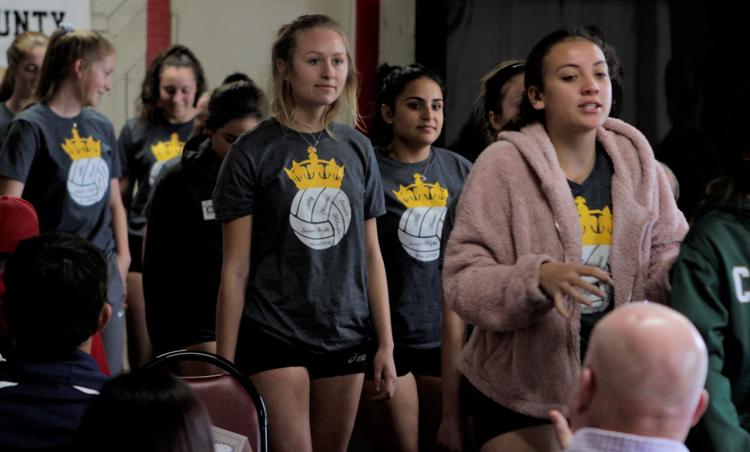 110419RoundTable10.JPG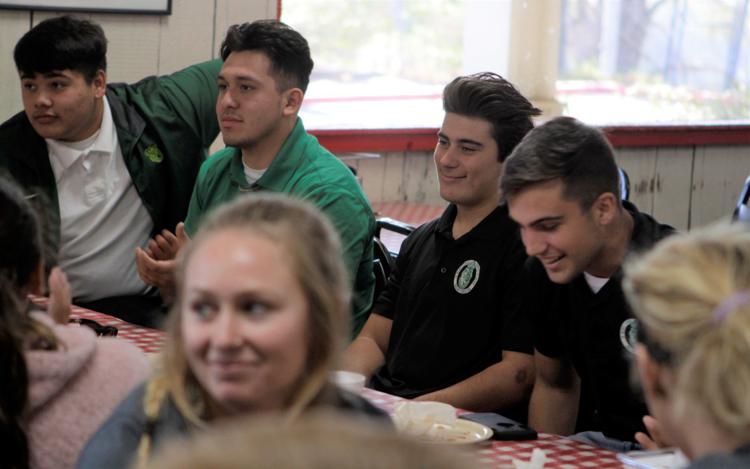 110419RoundTable11.JPG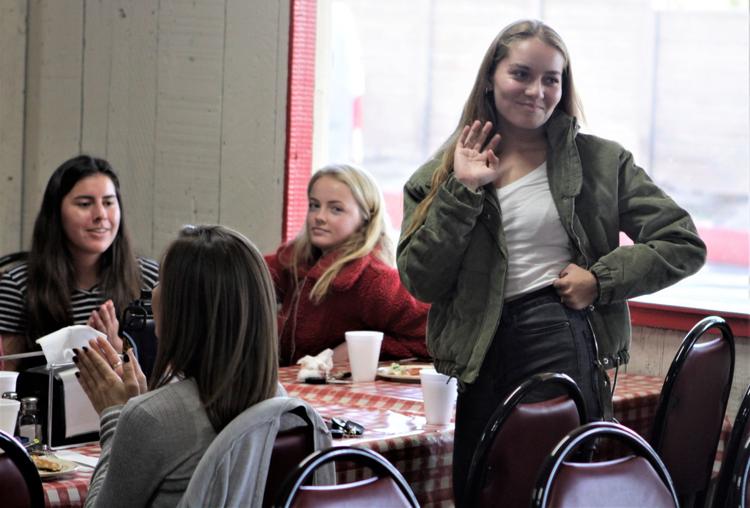 110419RoundTable12.JPG
110419RoundTable13.JPG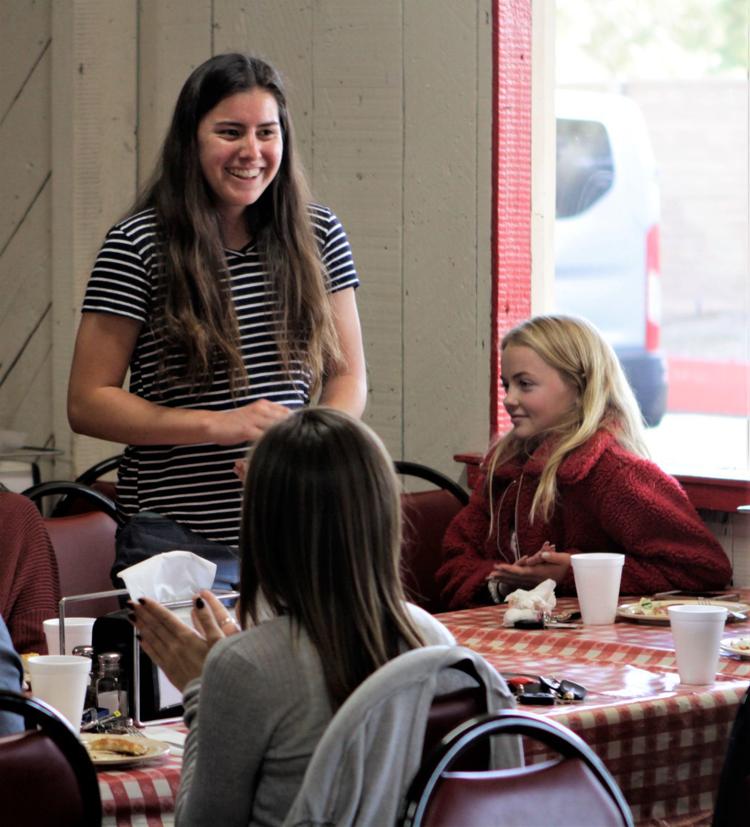 110419RoundTable15.JPG
110419RoundTable16.JPG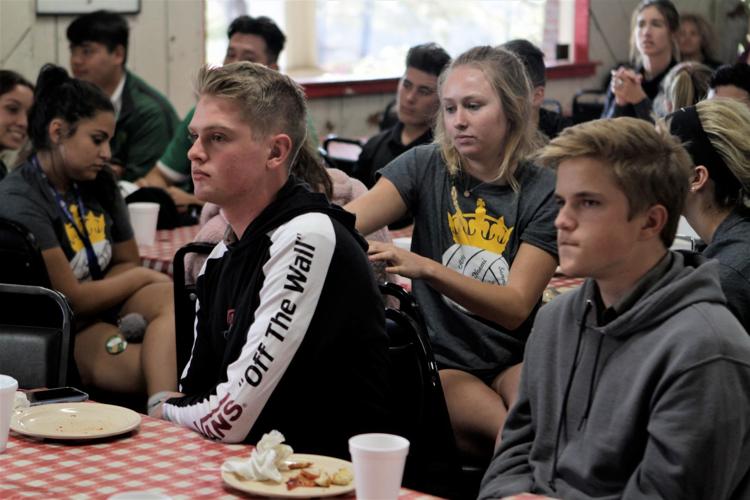 110419RoundTable17.JPG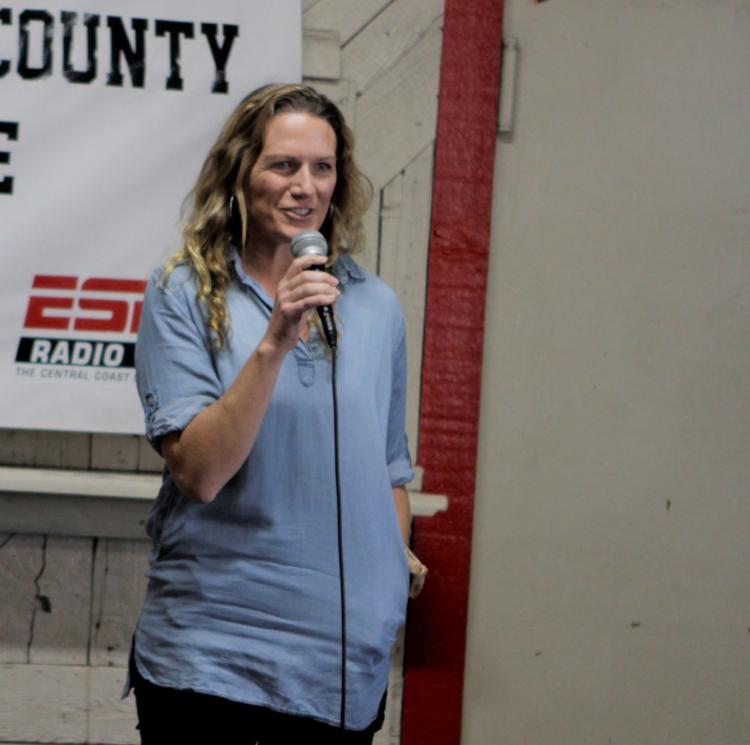 110419RoundTable18.JPG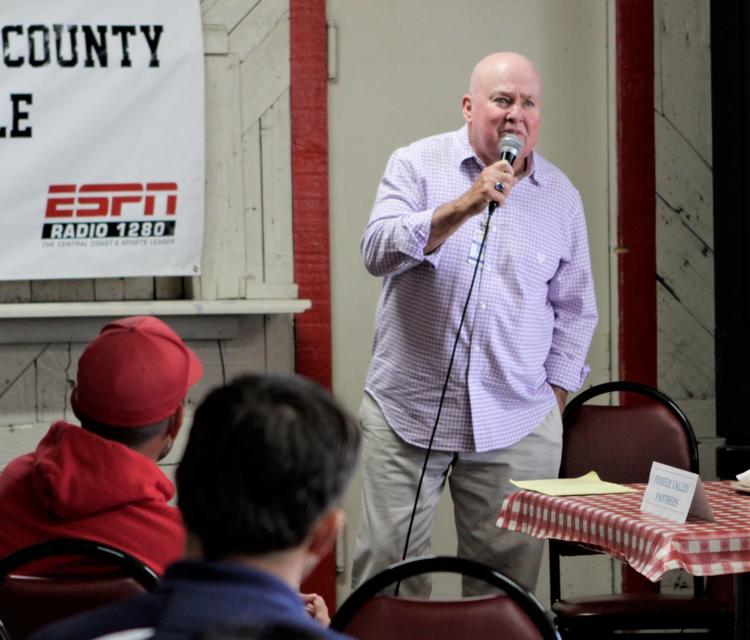 110419RoundTable19.JPG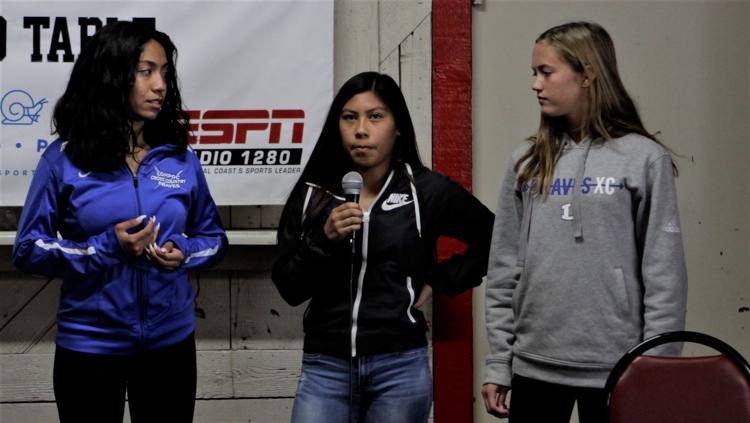 110419RoundTable20.JPG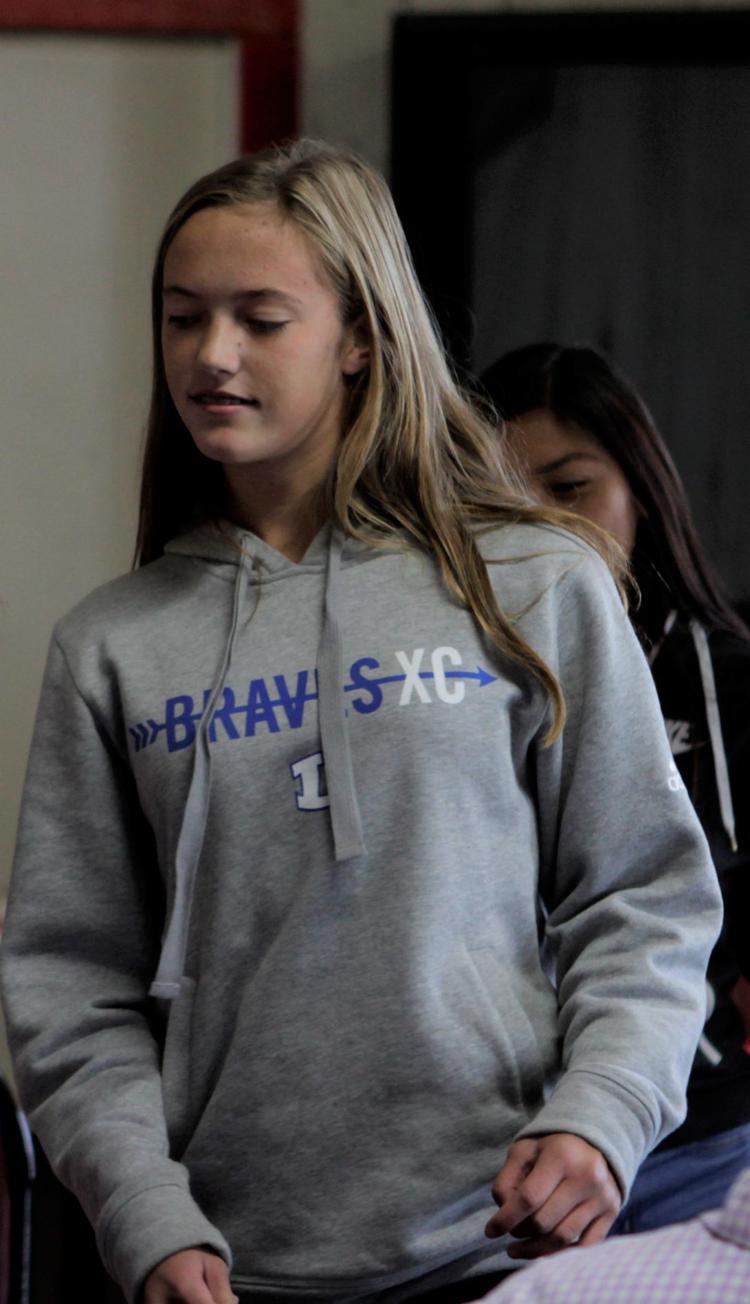 110419RoundTable21.JPG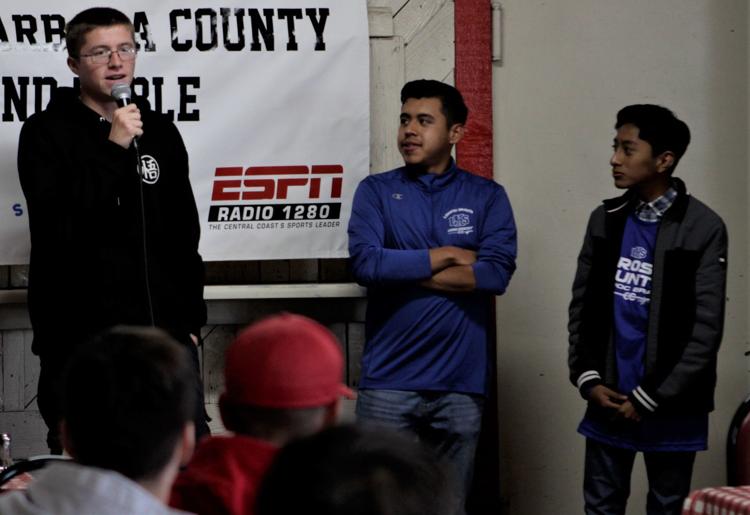 110419RoundTable23.JPG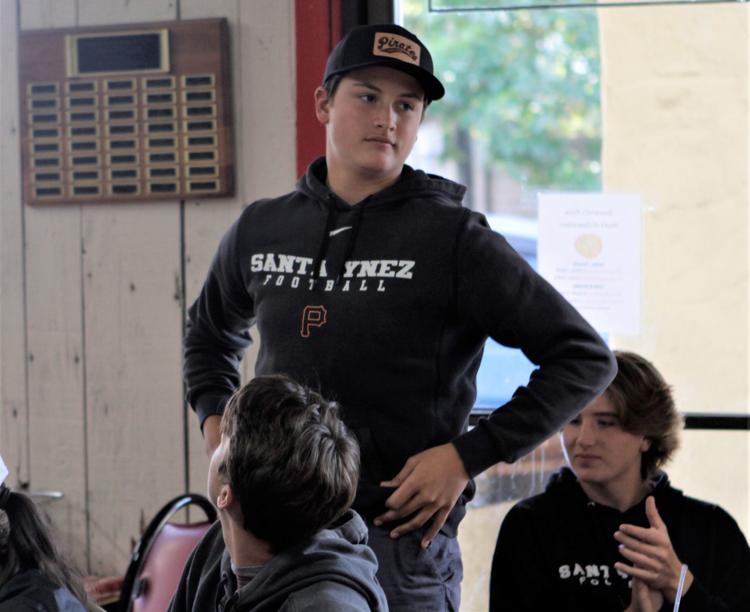 110419RoundTable24.JPG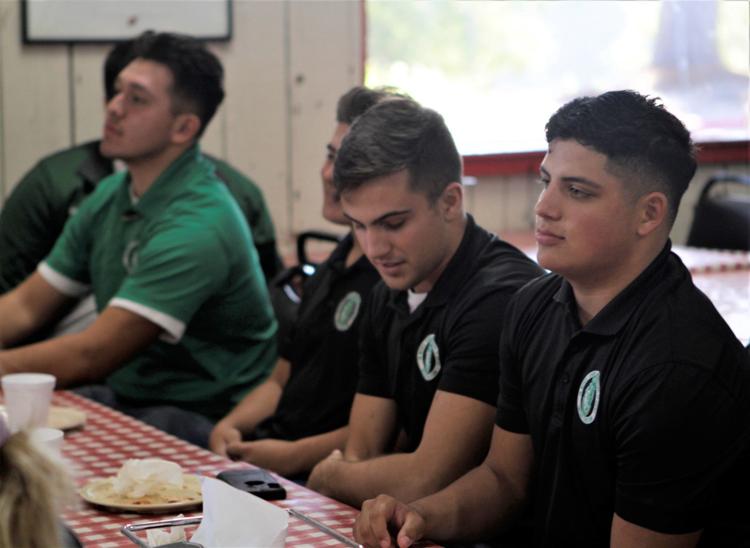 110419RoundTable25.JPG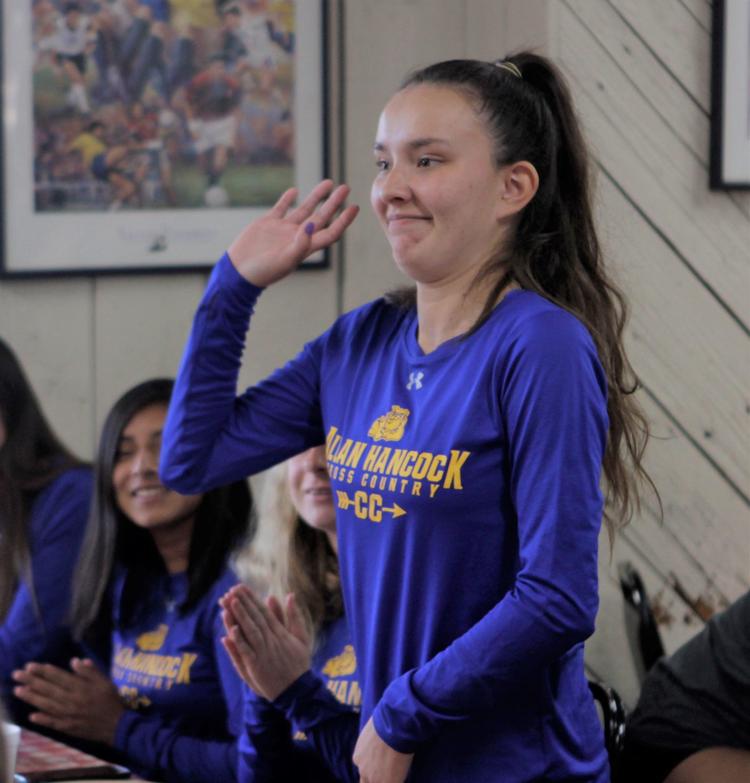 110419RoundTable26.JPG