Though the Loyola Marymount University softball team swept Santa Clara in a doubleheader last Saturday, a moment before the games began was what captivated those in attendance. 
Melissa Wisz, the mother of LMU freshman and Righetti High graduate Delanie Wisz, threw out the ceremonial first pitch. And Delanie caught it. 
Melissa was clad in the same pink No. 97 LMU jersey as her daughter.
But she wasn't there that day only because her daughter is a member of the Lion softball team. Rather, she was asked to throw the first pitch because of what she's battled through.
Melissa Wisz was diagnosed with breast cancer in 2013. She beat it in 2014.
So when LMU organized its 'Think Pink' day to support the fight against breast cancer, Melissa was an easy choice to have throw out the first pitch.
Her daughter Delanie, who has been tested and inspired by her mother's triumph over cancer, was the clear choice to have catch it.
"Being able to honor my mom and have her throw out the first pitch was truly amazing," Delanie said Friday. "They shared her story, which had literally everyone there in tears."
Players from both LMU and Santa Clara lined up along the first and third baselines as Melissa made her way to the circle. Though Melissa and Delanie were surrounded by those players and a couple hundred fans, the LMU first baseman says the moment was so powerful it felt like she was alone with her mother on the diamond.
"Even though both of the teams were out on the field with us, it felt as though it was just us out there. I can't even put the energy I felt into words," Delanie said. "I am so lucky to still have her here with me, because I don't know what I would do without her.
"She is my inspiration and all I want to do is make her and my family proud."
Delanie is doing just that. In fact, after honoring her mother's victory over breast cancer this past weekend, Wisz was named the Freshman of the Year during Loyola's annual Iggy Awards banquet on Monday.
Delanie was honored at the Iggy Banquet held at the Westin Hotel in Los Angeles earlier last week. The Iggy Award is just one of many for Wisz in her short time at LMU. She's been named the West Conference Player of the Week twice already. She won the honor on March 19 and then again on April 16. 
"Coming in as a freshman at LMU, I set many goals for myself," Delanie said. "I wanted to start as a freshman, earn at least one WCC weekly honor and just be a leader on my team.
"Being able to represent my team and school as female Freshman of the Year is truly incredible. I had no idea that I was in the running for that award, but getting it out of all the amazing candidates is very humbling."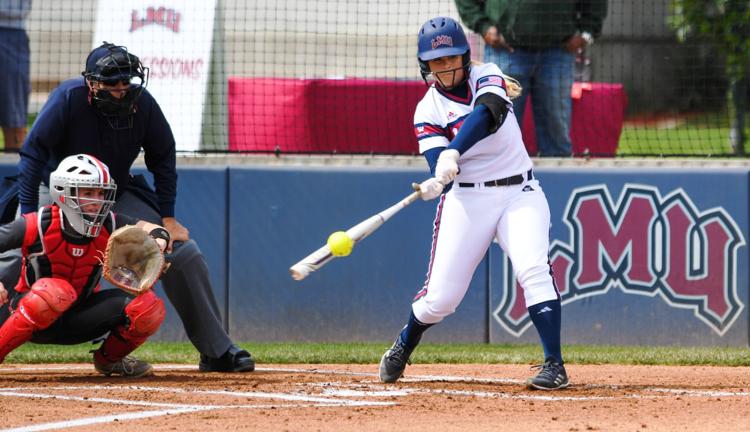 Wisz, playing at first base, has started all 47 games for the Lions this year and is third on the team in batting with a .311 average. She leads the team in runs with 24, hits with 41, doubles with nine, home runs with eight and also has a team-high 25 RBIs.
Her 74 total bases are well above anyone else on the team. Wisz is slugging over .560. Wisz is also sporting a solid .982 fielding percentage.
"Delanie has really established herself as a force to be reckoned with as a hitter," said Lions coach Sami Strinz-Ward. "I'm proud of her now and even more her continual growth."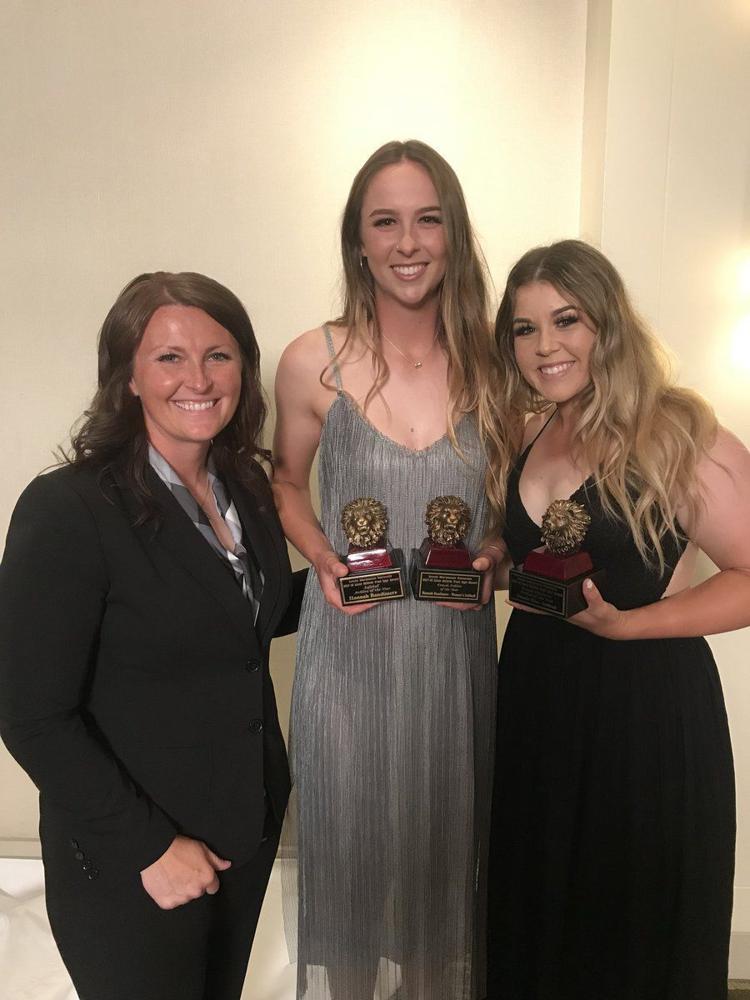 The Lions were 25-21 on the season and 8-1 in WCC play heading into this weekend's three-game set at the University of San Diego. The Lions will wrap up the regular season with a three-game series against BYU in Provo, Utah starting May 11. 
Get in the game with our Prep Sports Newsletter
Sent weekly directly to your inbox!