Lavon Coleman certainly had the swagger. He had the game to back it up, too. 
The physical tailback known for his punishing running style once declared himself the 'YAC President' during his days at Lompoc High. He made his declaration shortly after carrying the ball 36 times for 177 yards against Arroyo Grande and standout linebacker Seth Jacobs in 2011. (YAC meaning 'yards after contact', a value all respectable running backs look to build up). 
The 2011 All-Area MVP went on to break Napoleon Kaufman's single-season school rushing record that year with 2,038 yards. He also had 28 touchdowns that season.
During his three-year varsity career at Lompoc, Coleman scored 48 touchdowns and racked up more than 3,500 yards rushing. He also helped the Braves capture two CIF championships. 
"He looked like a college football player when I first met him," Lompoc coach Andrew Jones once said of Coleman. "He was a fun guy to be around. Always had a smile on his face but was a true competitor."
Coleman was called up to varsity in Jones' first season as the Braves' head coach as a sophomore in 2010. He is the fourth nominee for the Santa Maria Times and Lompoc Record's Player of the Decade award, joining Jacobs of Arroyo Grande, Blake Truhitte of Santa Maria and former Lompoc teammate Ainuu Taua.  
"Lavon was a special player. He could carry the load when we needed him to," Jones says now of Coleman. "It took multiple guys to get him to the ground. The game I always think about was the opener his junior year (vs. Arroyo Grande). Him and Jacobs going at it. Lavon's one of the strongest players I've ever been around. Both on the field and in the weight room."
Jacobs had 24 tackles in that game where Coleman had 177 yards and three scores as Lompoc won 38-28. Both Arroyo Grande and Lompoc went on to win CIF championships in that 2011 season with Lompoc going undefeated and Arroyo Grande not losing against after the loss to the Braves.
Olympics hopeful Parker Reynolds, amid the COVD-19 pandemic, has finally found some water to train in.
The water is just not in a pool.
Coleman had 652 rushing yards and eight scores on 69 carries as a sophomore. The Braves beat South Torrance to win the CIF Northwest Division title. 
During Coleman's record-breaking junior season in 2011, he rushed for more than 100 yards in 12 of his team's 13 games. He had at least 150 yards in every playoff game that season, scoring nine rushing touchdowns in his team's four post-season games. Lompoc beat Cabrillo 21-0 to win its second straight Northwest title.
Coleman was nagged by injuries as a senior, playing in only eight games. He finished the year with 128 carries for 887 yards and 10 scores. 
After graduating from LHS in 2013, Coleman played for the University of Washington on a full-ride scholarship, eventually spending five years in Seattle after a redshirt season.
Among graduates from high schools in Santa Barbara and San Luis Obispo counties who went on to play major college football, Coleman put together one of the more productive careers while at Washington. (Two San Luis Obispo County players are currently on NFL rosters, in Patrick Laird, of Mission Prep, and Josh Oliver, of Paso Robles. Nipomo grad Akeem King is currently a free agent).   
Coleman played in 50 games with the Huskies, piling up exactly 2,000 rushing yards on 374 carries with 12 career rushing touchdowns. He also caught 31 passes for 252 yards and three more touchdowns. Coleman, who graduated from Washington, spent a training camp with the Houston Texans after leaving Seattle and going undrafted in 2018. He was later picked up and assigned to the Seattle Seahawks and Green Back Packers' practice squads before spending two games on the active roster toward the end of the 2018 season with Green Bay. 
The Huskies won one Pac-12 Conference Championship during Coleman's time at Washington, even playing in the College Football Playoff in 2016 where they lost to eventual champion Alabama in the Peach Bowl.
Coleman chose Washington over Arizona, Boise State, Cal, Fresno State, Oregon State, San Diego State, UCLA and Washington State.
We will announce more Player of the Decade candidates in the coming weeks. Once all the candidates have been announced, readers can vote for Player of the Decade. 
083112 Frontier LHS fb 14.jpg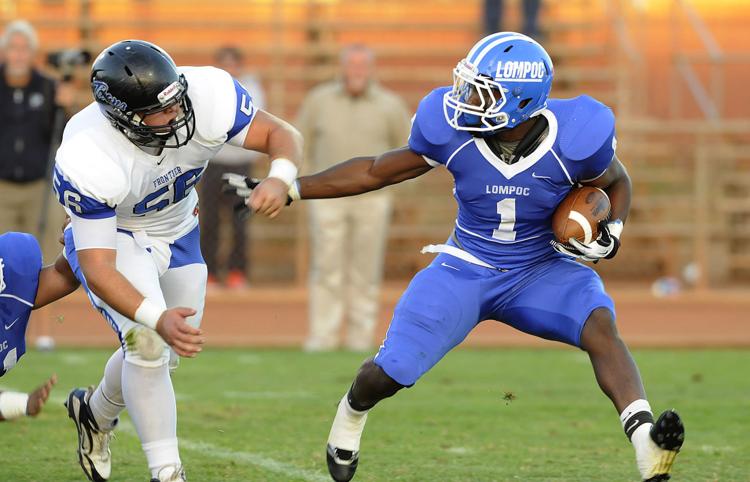 082412 AG LHS fb 01.jpg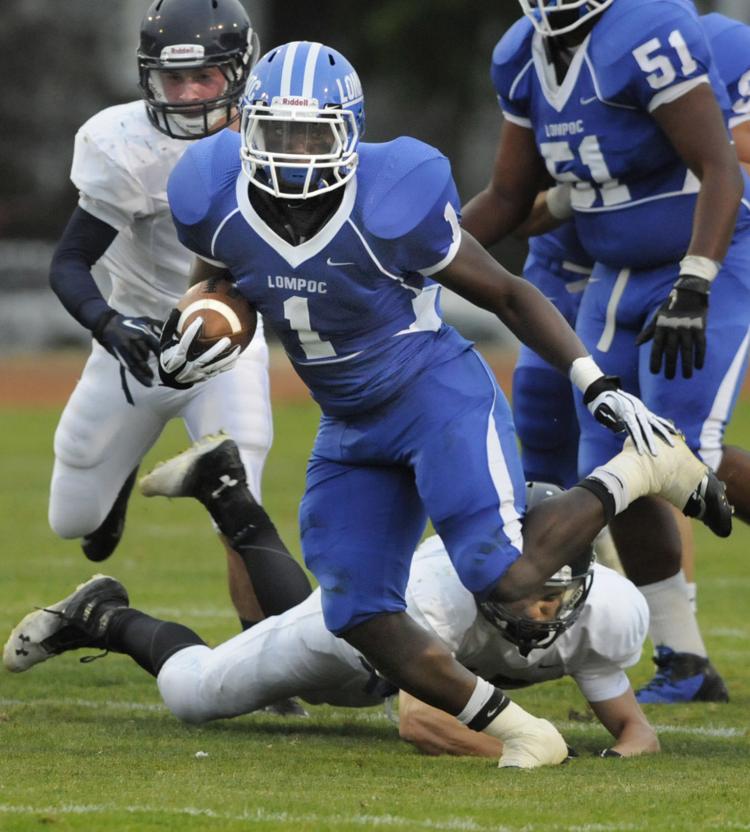 083112 Frontier LHS fb 11.jpg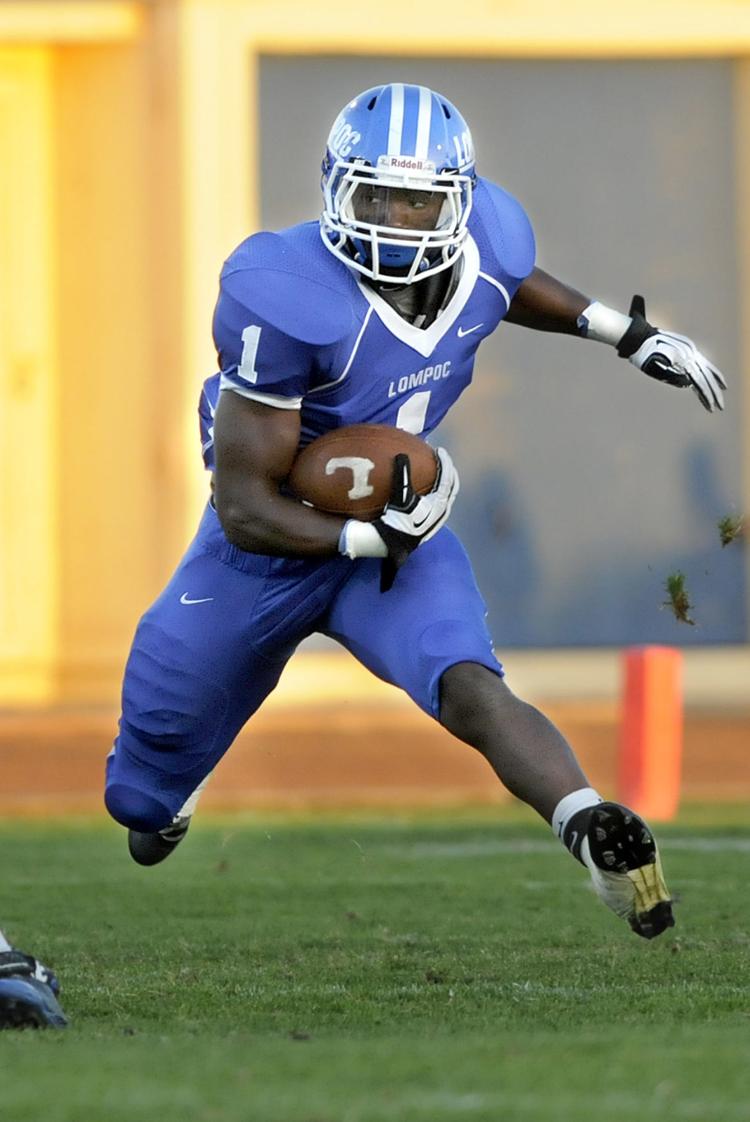 LHS AGHS fb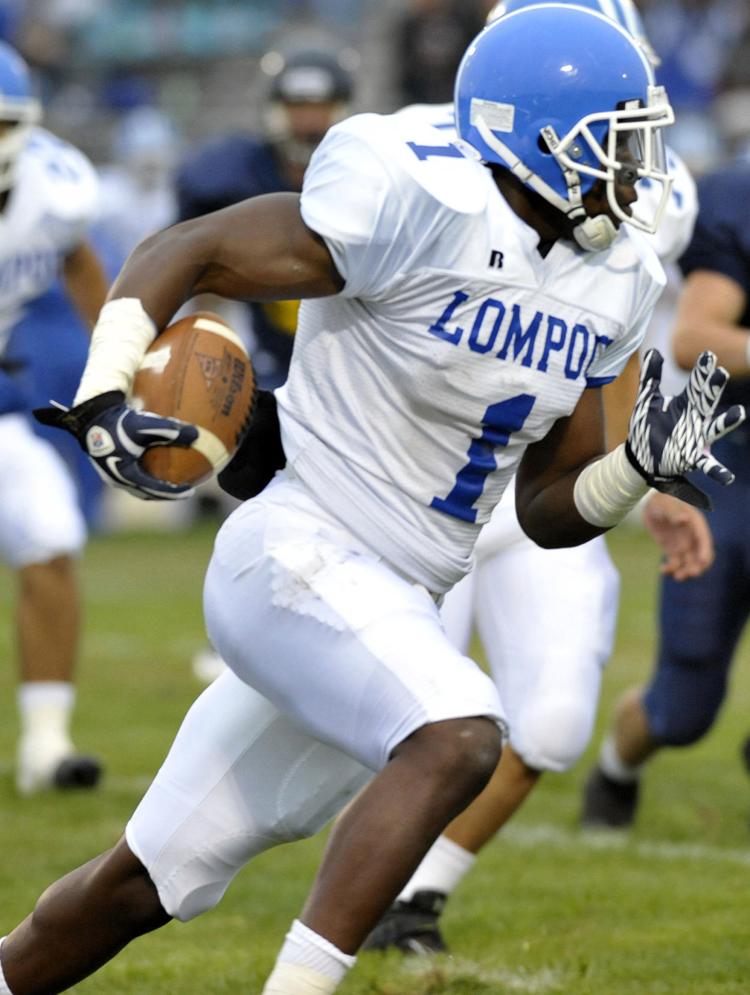 110411 NHS LHS 01.jpg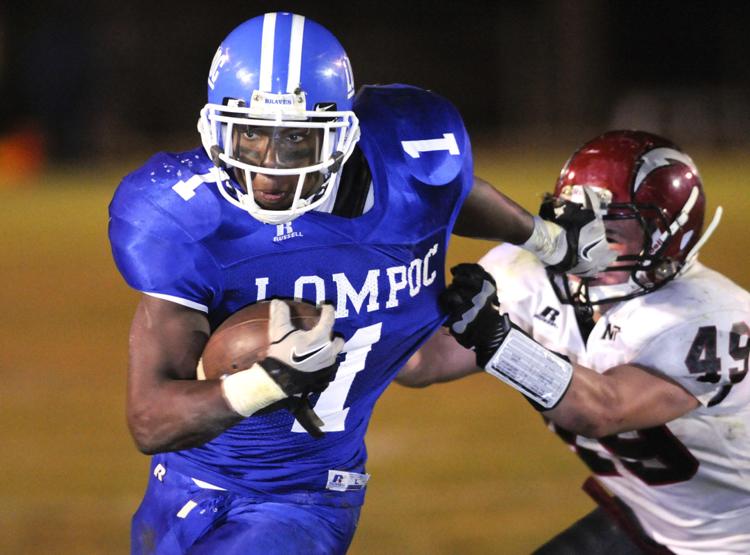 111011 LHS CHS fb 05.jpg
120211 TOR LHS fb 1.jpg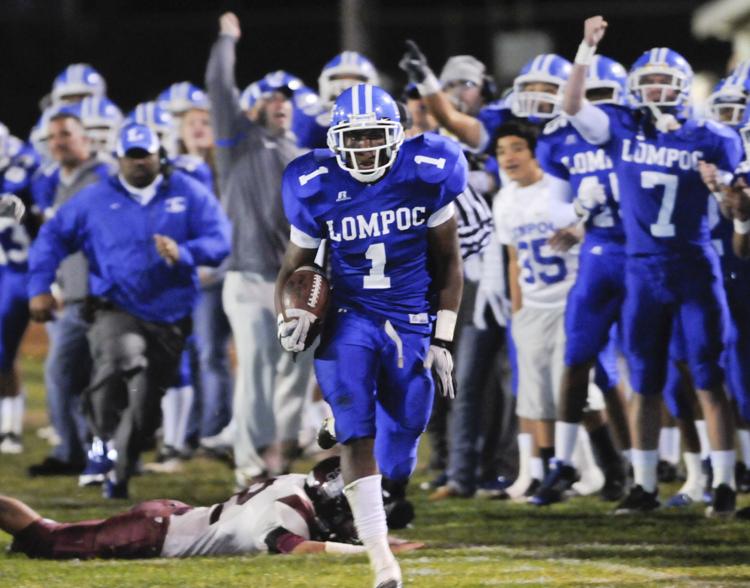 120211 TOR LHS fb 23.jpg
120911 LHS CHS fb 07.jpg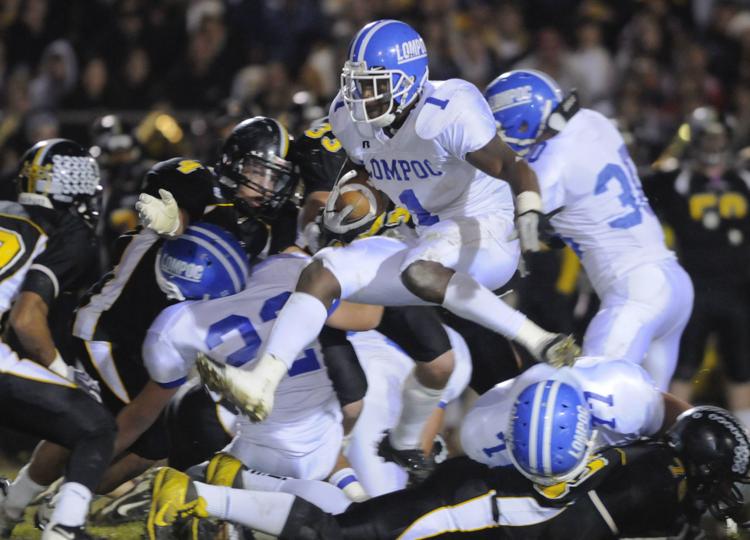 121010 LHS CIF fb 4.jpg
All-AreaCovers2011.jpg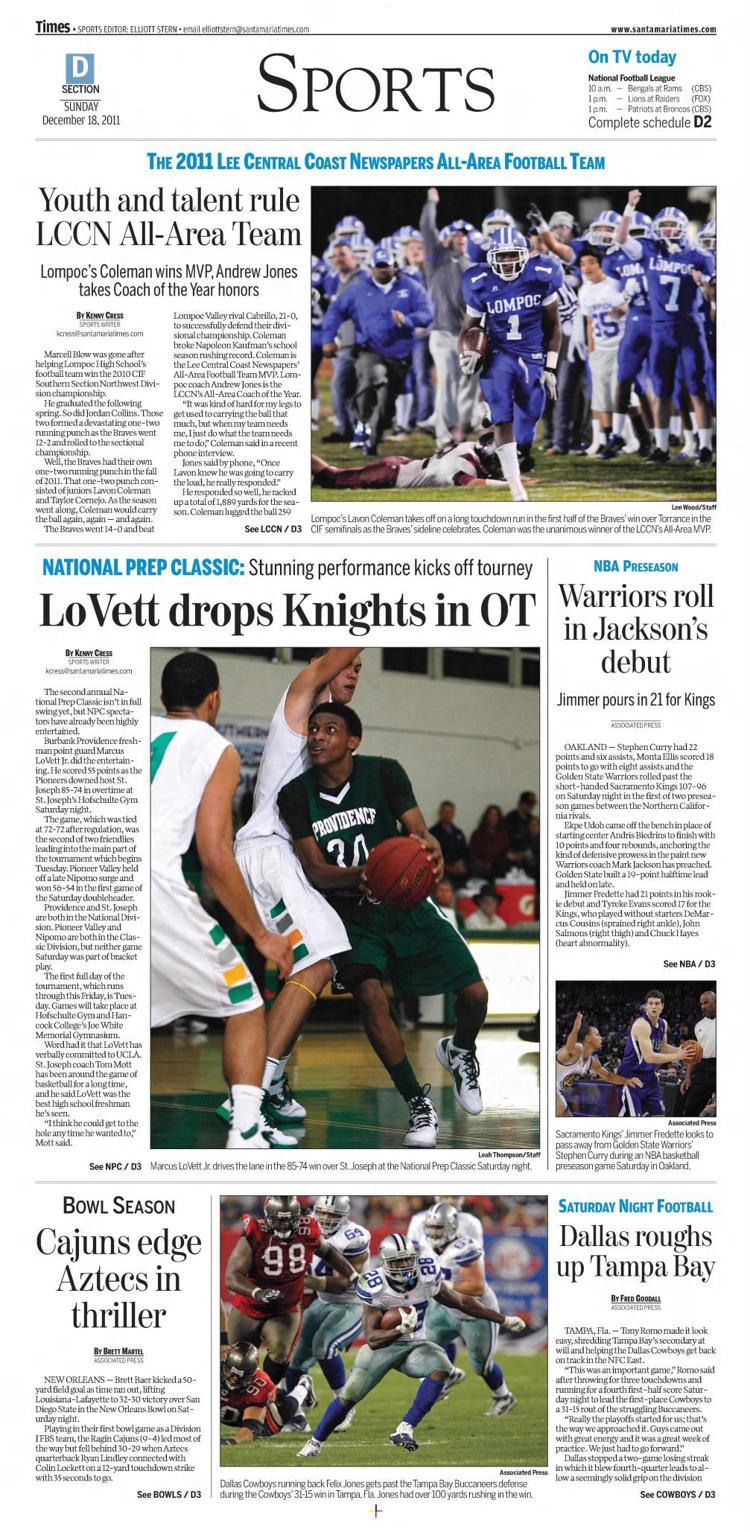 Coleman_2.jpg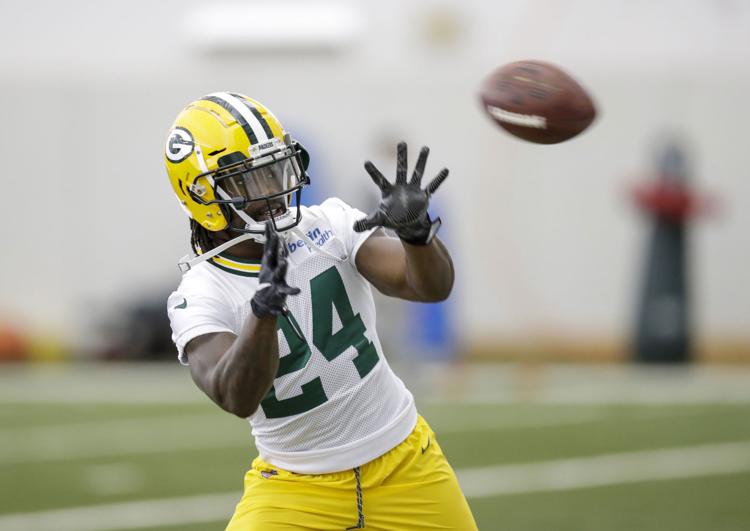 Coleman_1.jpg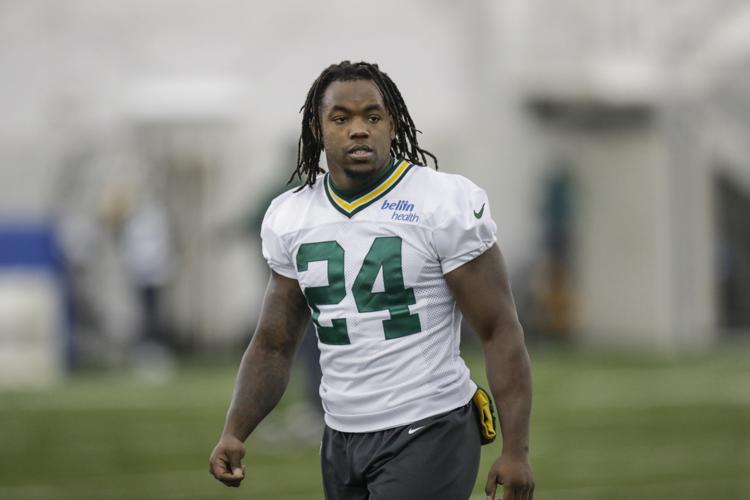 Lavon Coleman and mother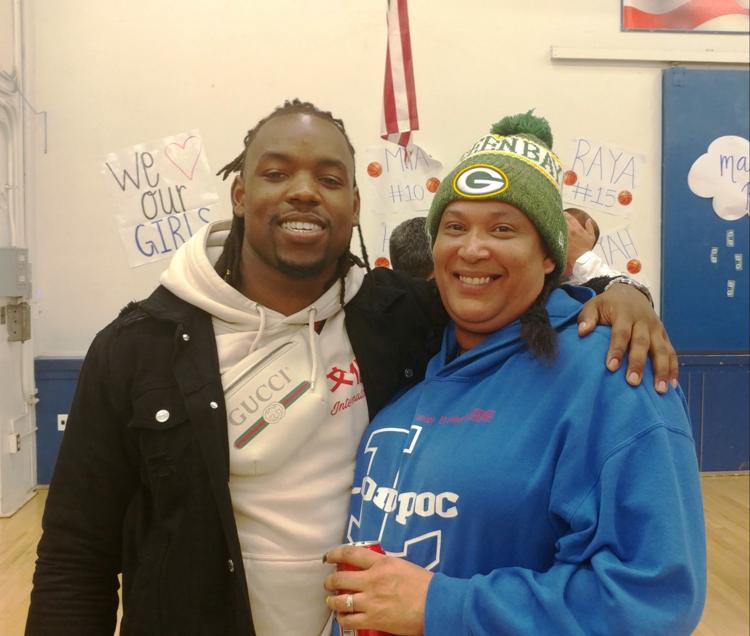 Texans Rams Football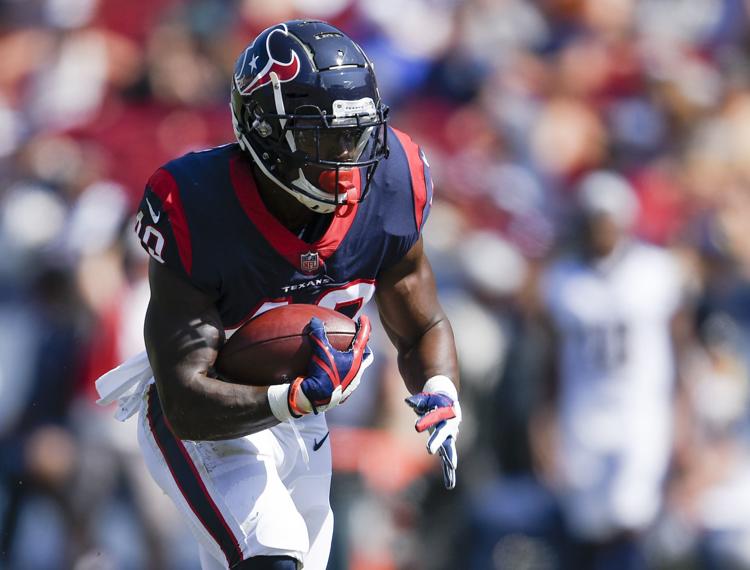 Cowboys Texans Football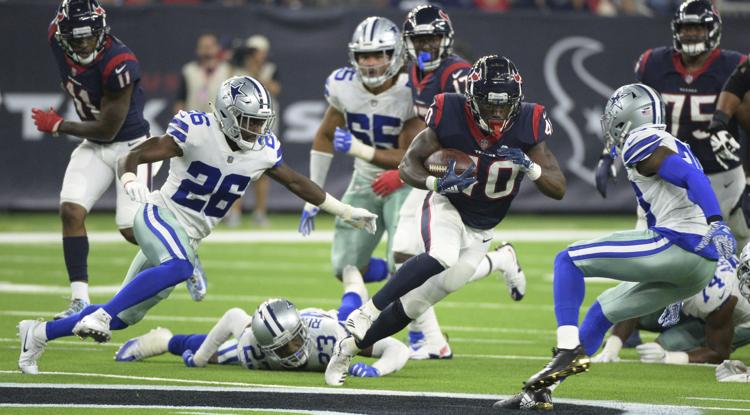 072818 Media Day LHS 03.jpg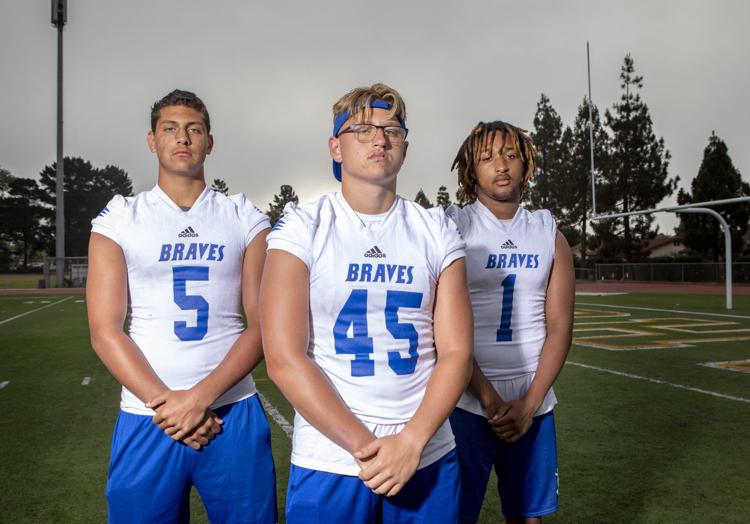 Lavon Coleman at Clarence Ruth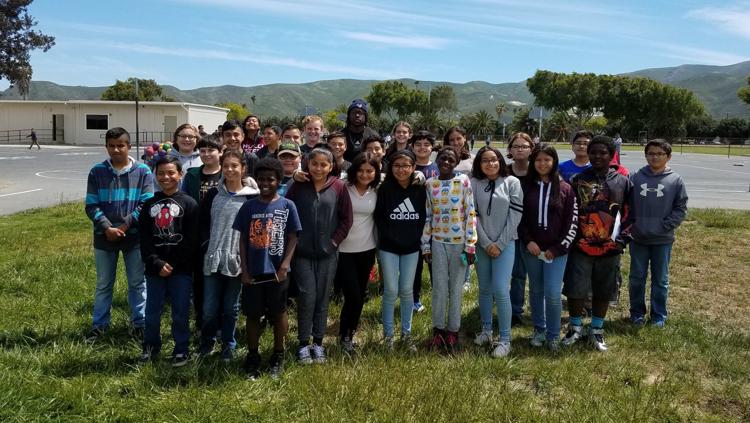 Lavon Coleman visits Clarence Ruth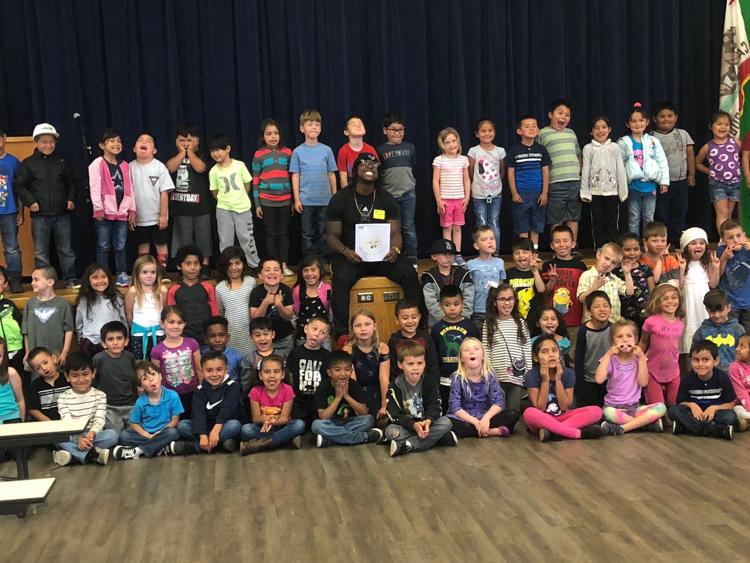 lavon.jpg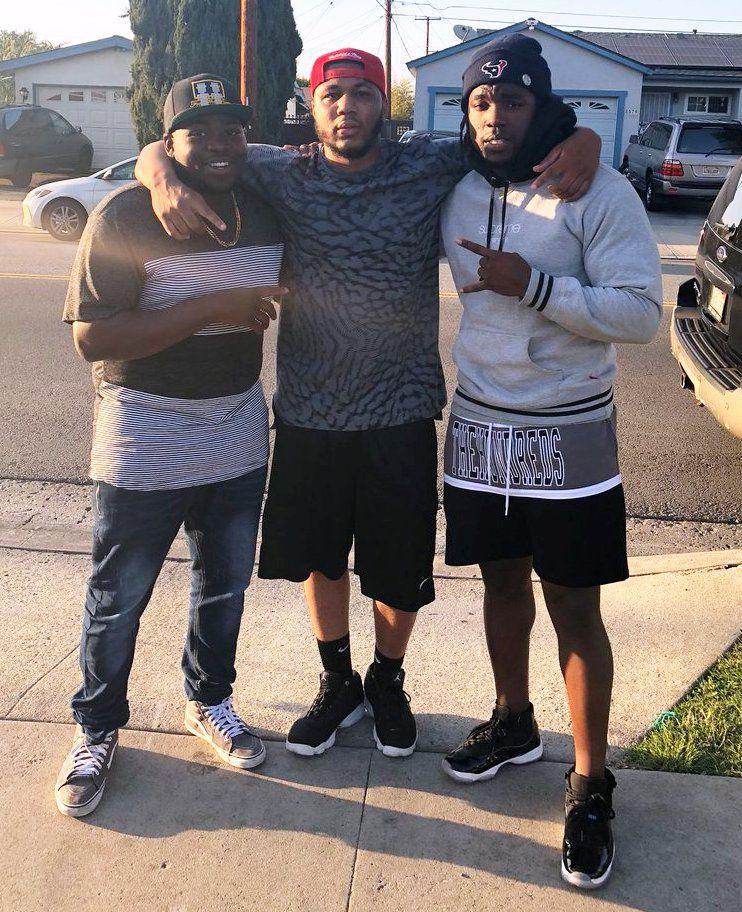 NFL Combine Football
NFL Combine Football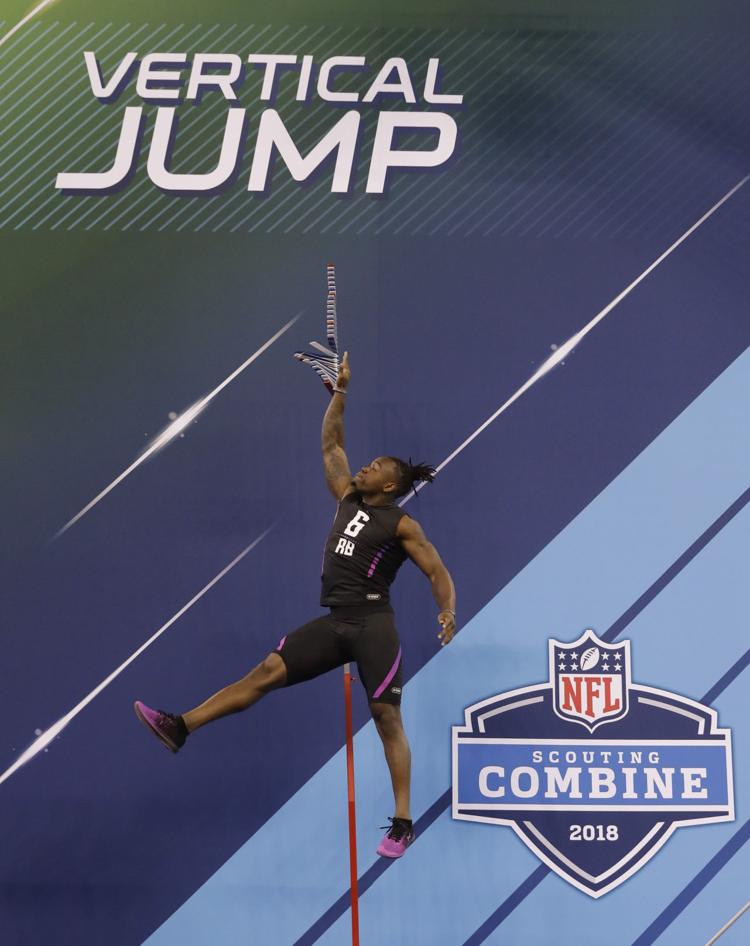 APTOPIX UCLA Washington Football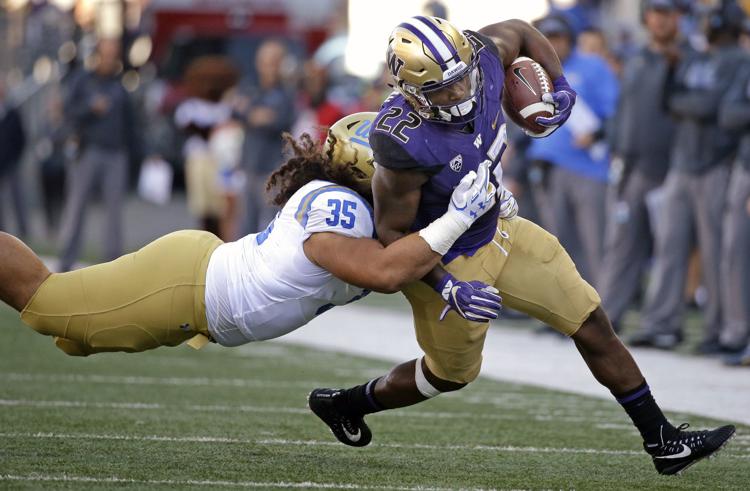 Washington Practice Football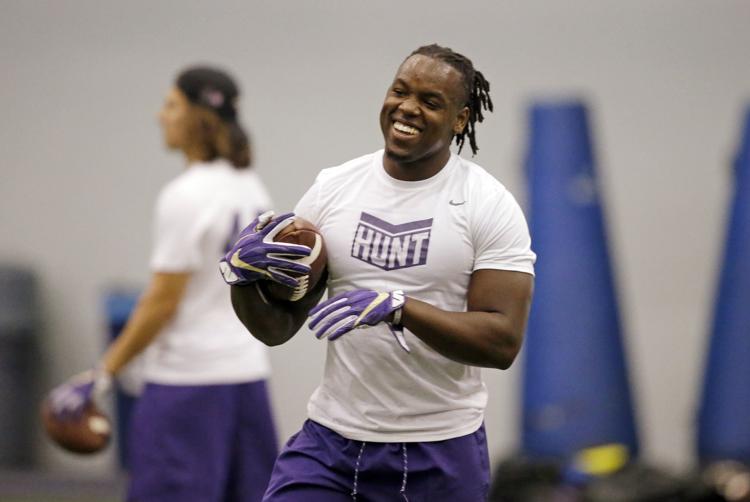 Fiesta Bowl Football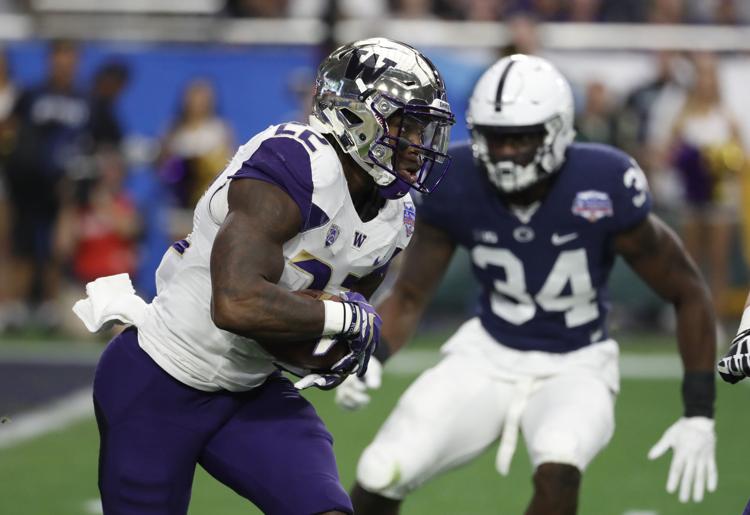 Fresno St Washington Football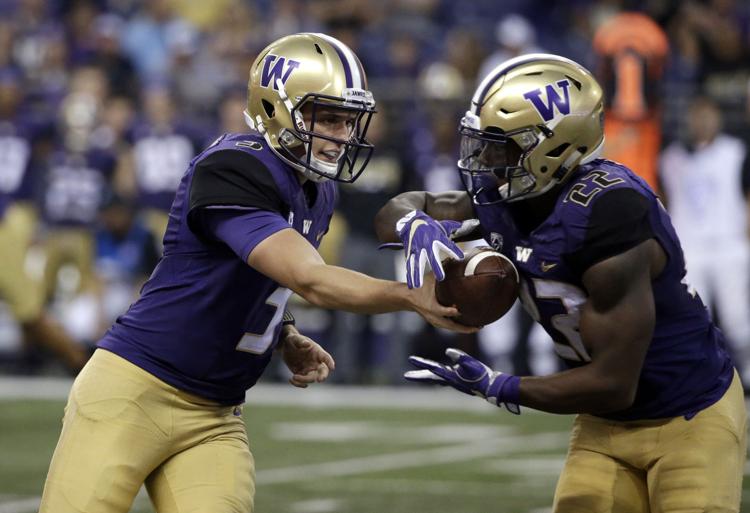 Montana Washington Football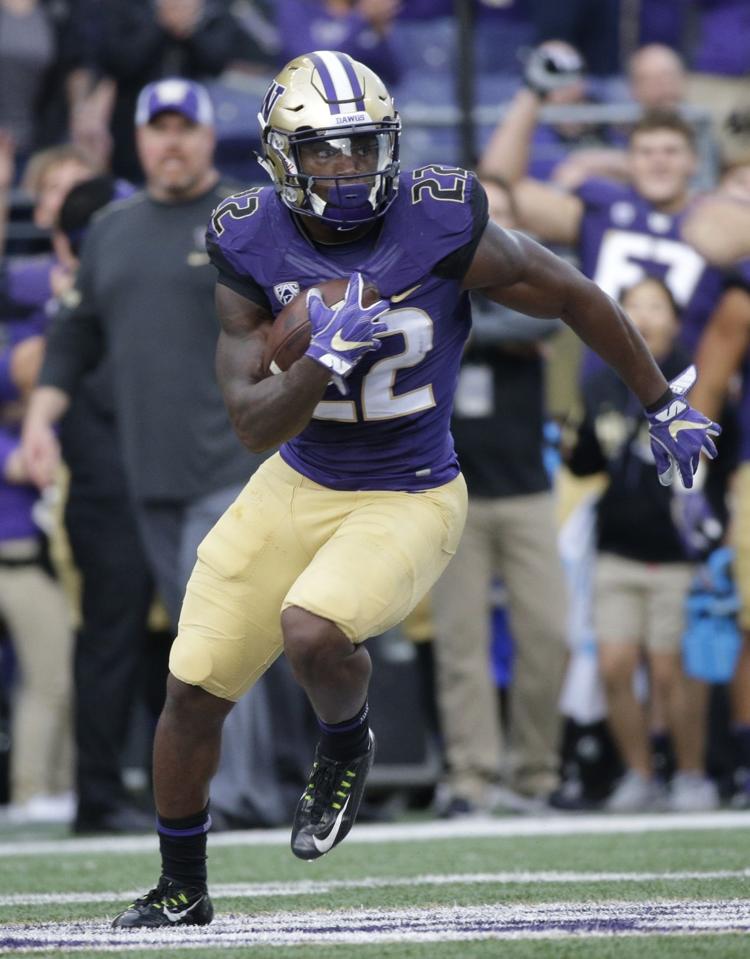 061517 Lavon Coleman 03.jpg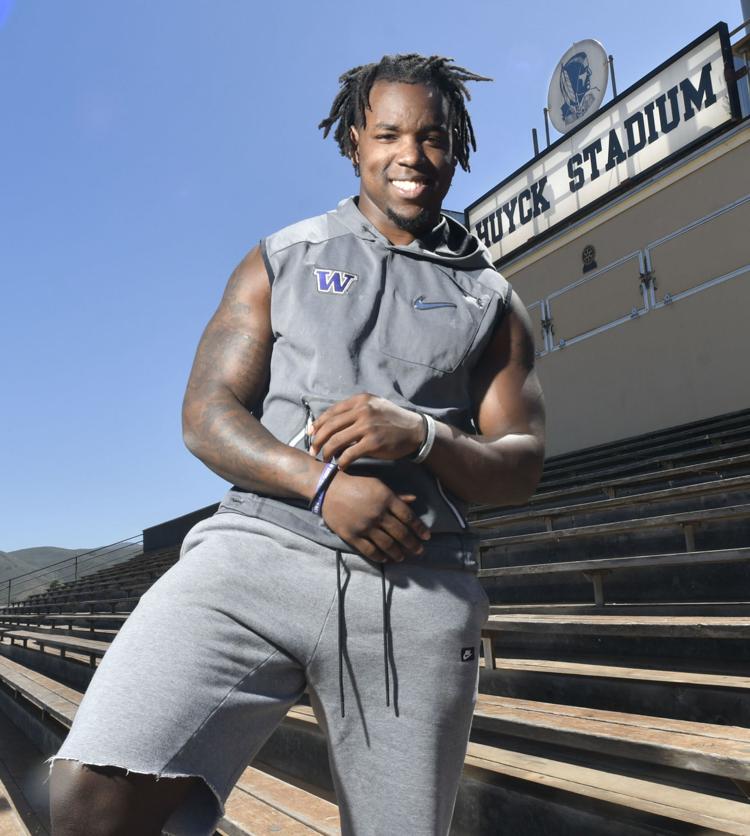 061517 Lavon Coleman 02.jpg
Coleman returns to Lompoc before chasing degree, title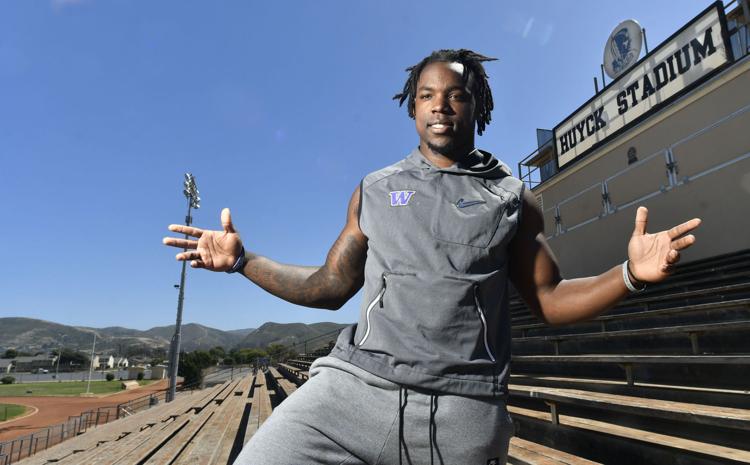 061517 Lavon Coleman 01.jpg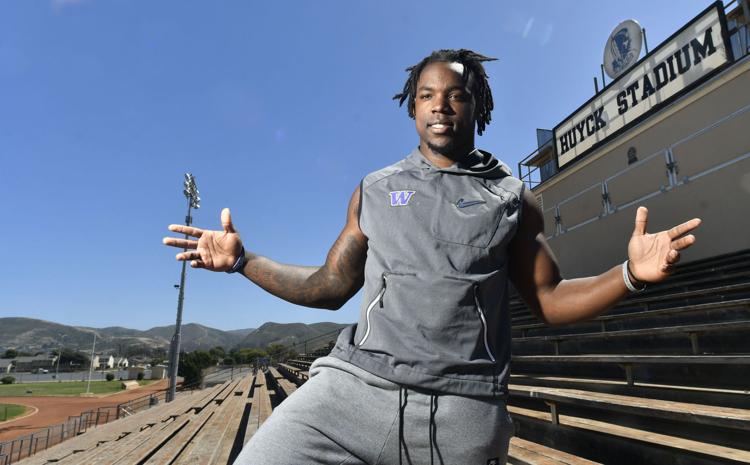 Lavon Coleman runs with the Huskies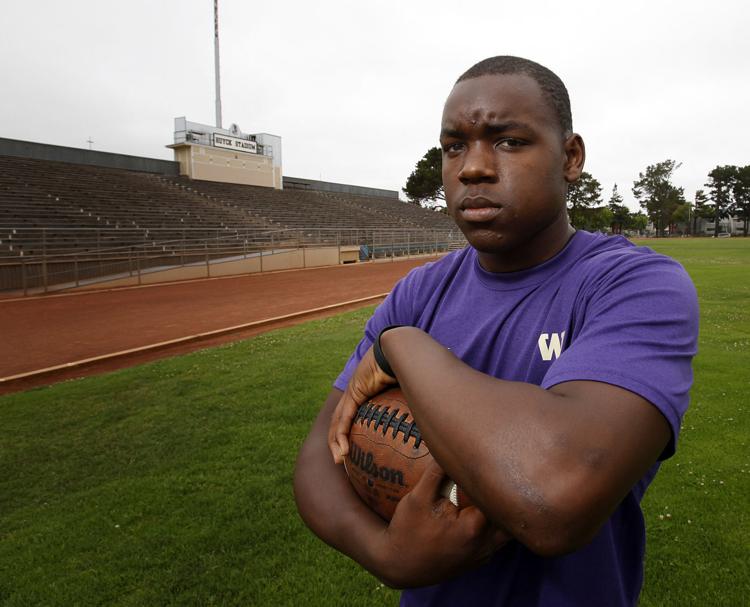 Arizona St Washington Football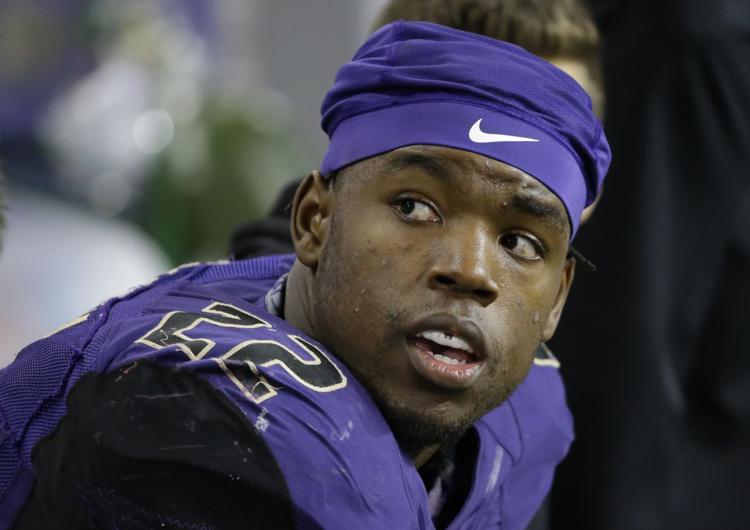 Arizona St Washington Football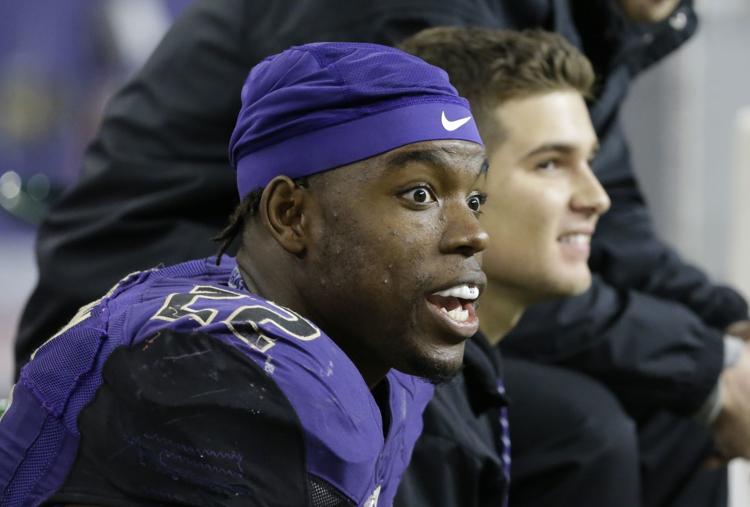 Foster Farms Bowl Utah Motivation Football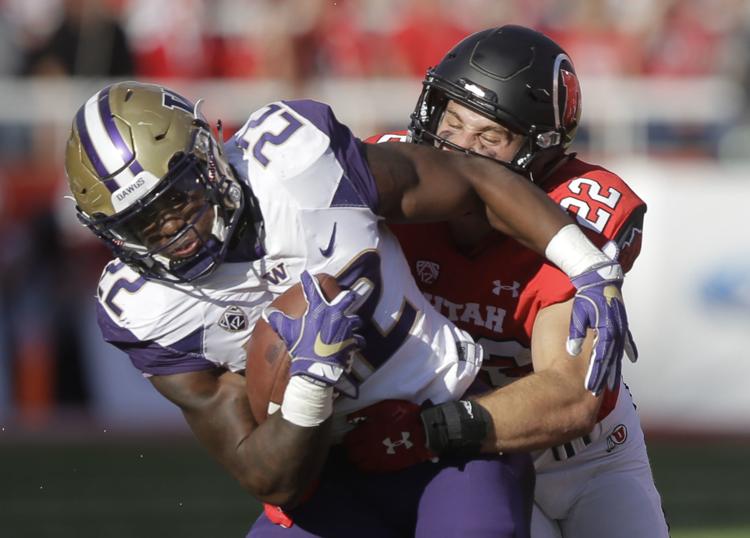 Lavon Coleman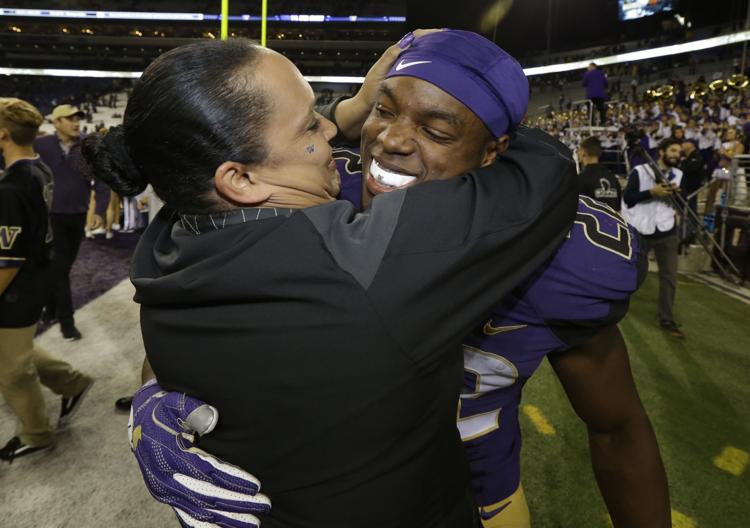 Washington Washington St Football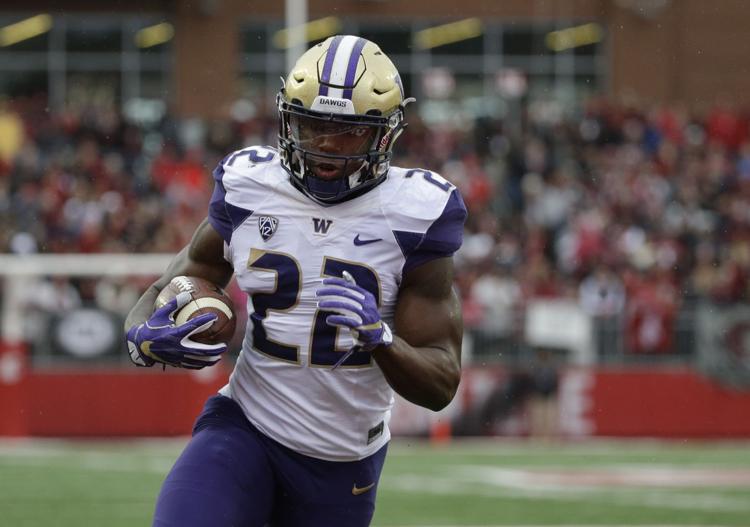 Washington Washington St Football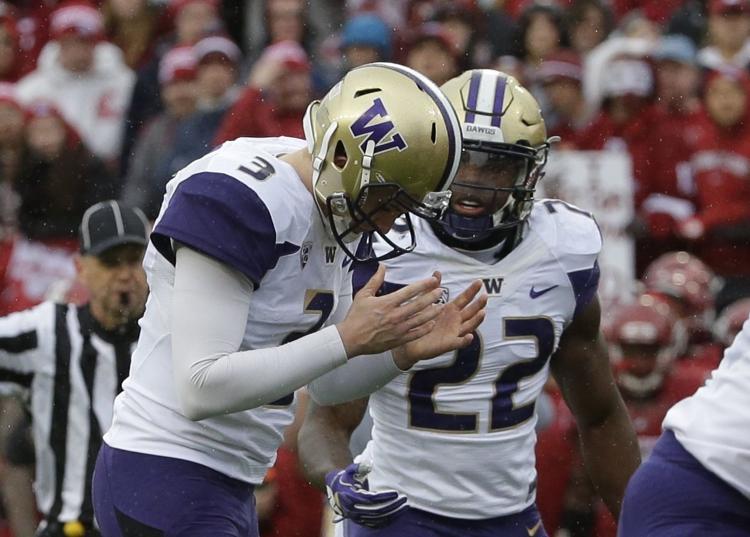 Pac 12 Championship Football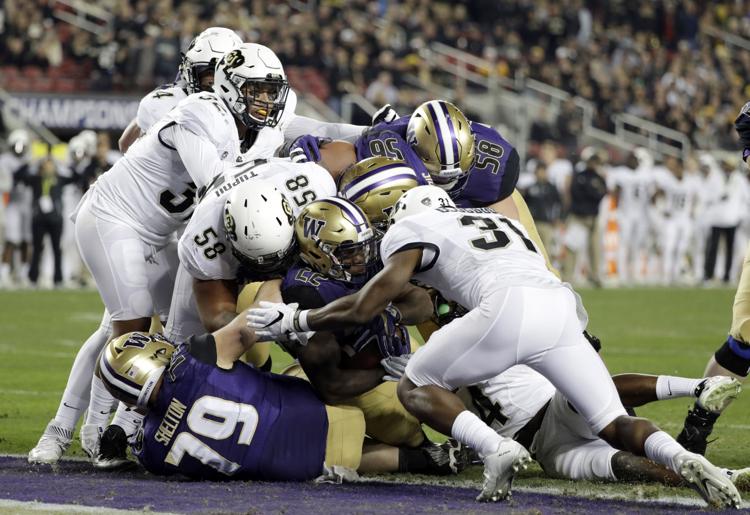 Washington Washington St Football
Lavon Coleman, Jake Browning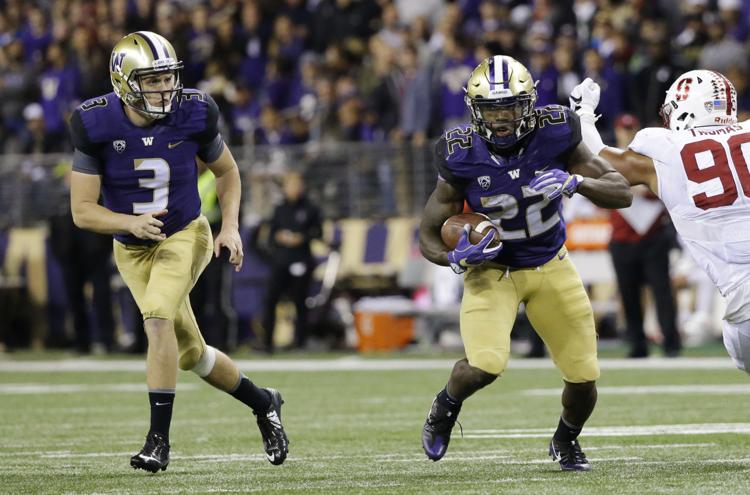 Lavon Coleman ; Kalan Reed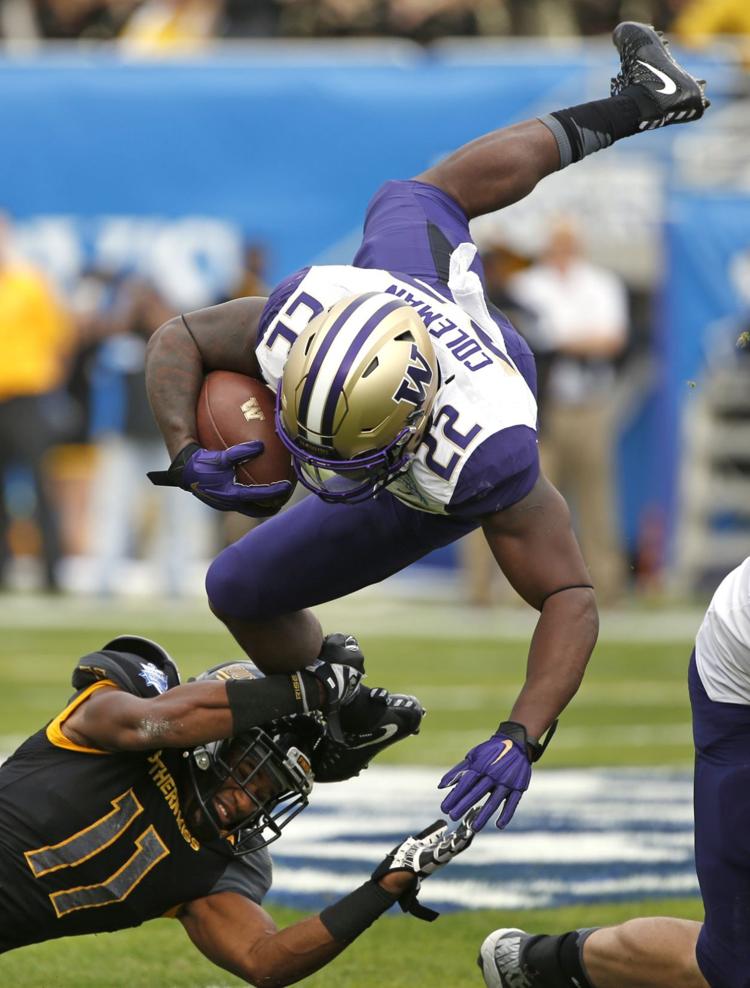 Lavon Coleman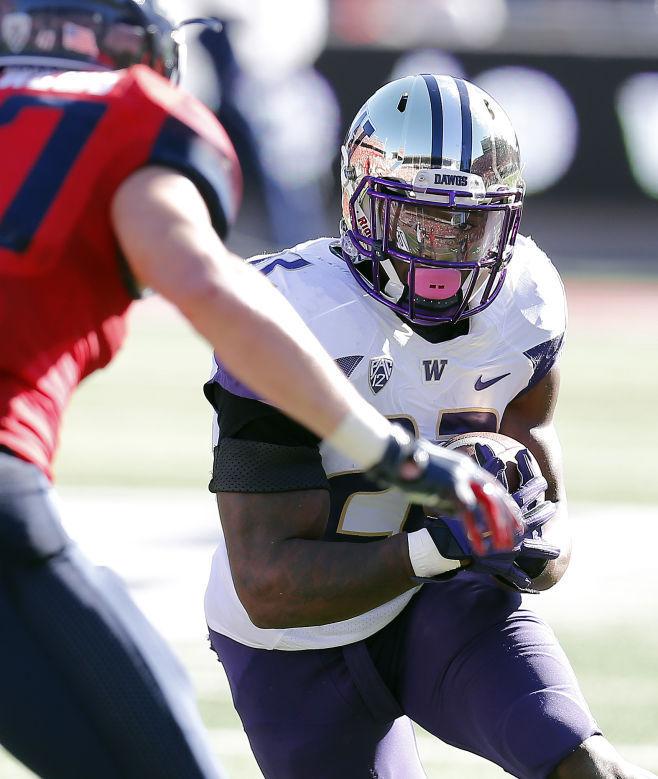 Brayden Lenius, Lavon Coleman, Darius Allensworth, David Garner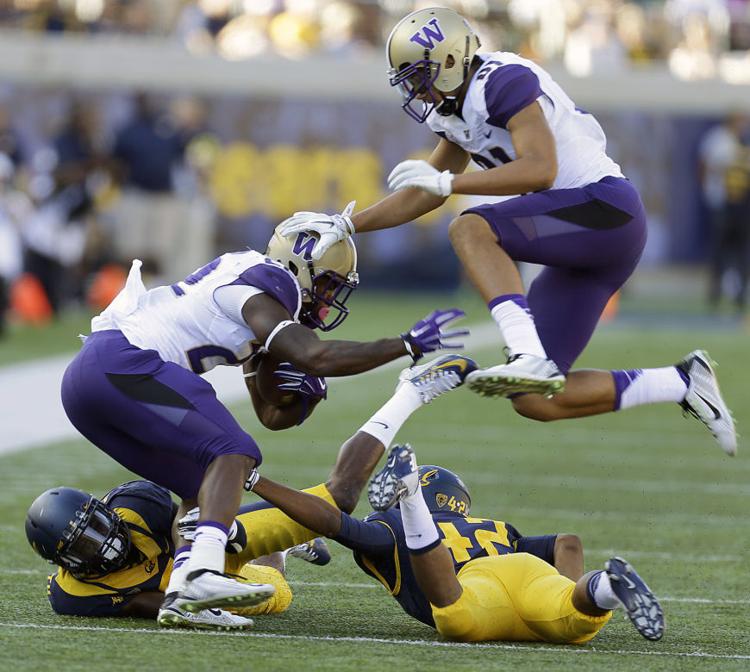 Lavon Coleman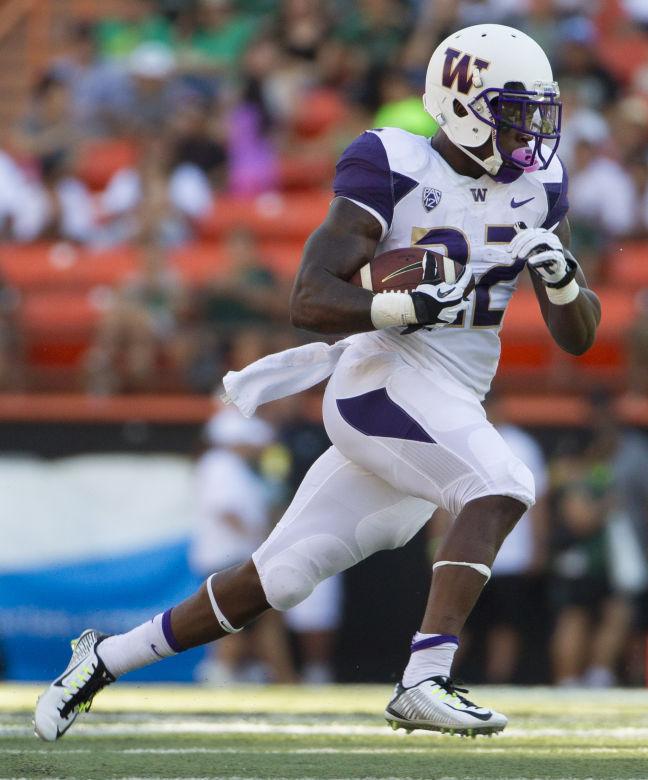 Lavon Coleman, Jaydon Mickens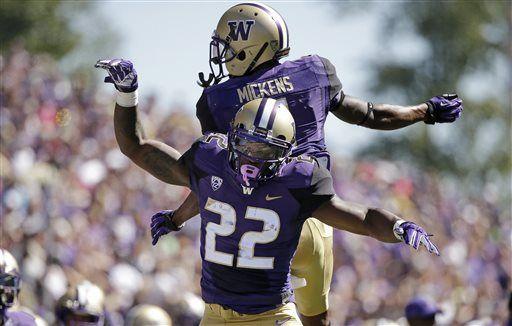 Lavon Coleman, Tevita Lataimua, Jeff Lindquist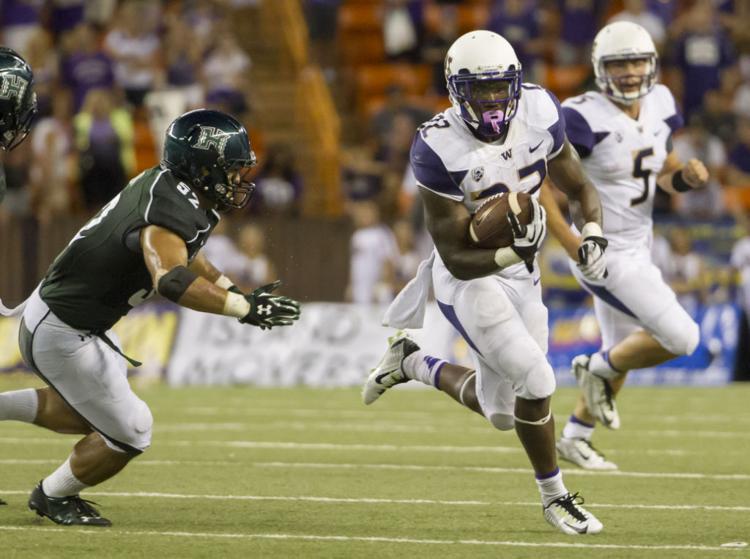 Tevita Lataimua, Lavon Coleman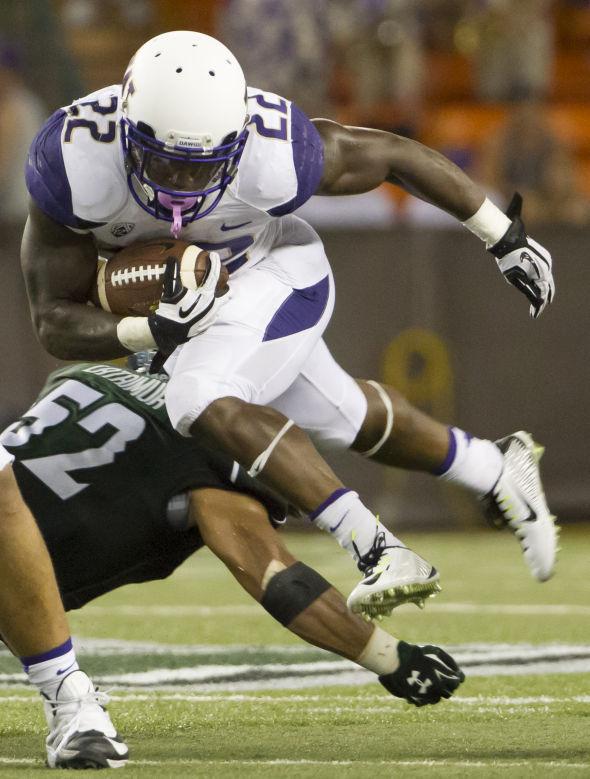 090211 LHS football 01.jpg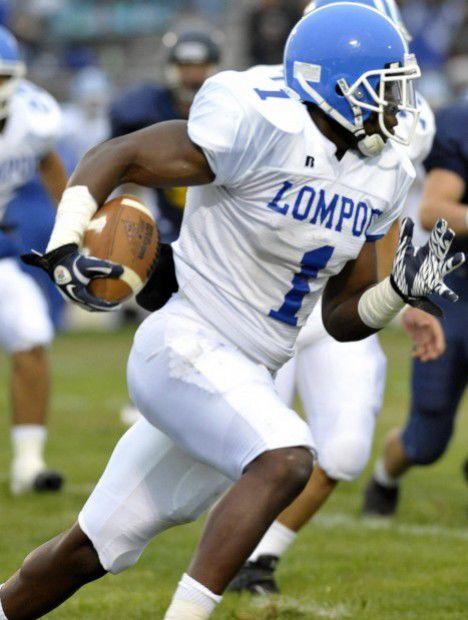 120911 LHS CHS fb 69.jpg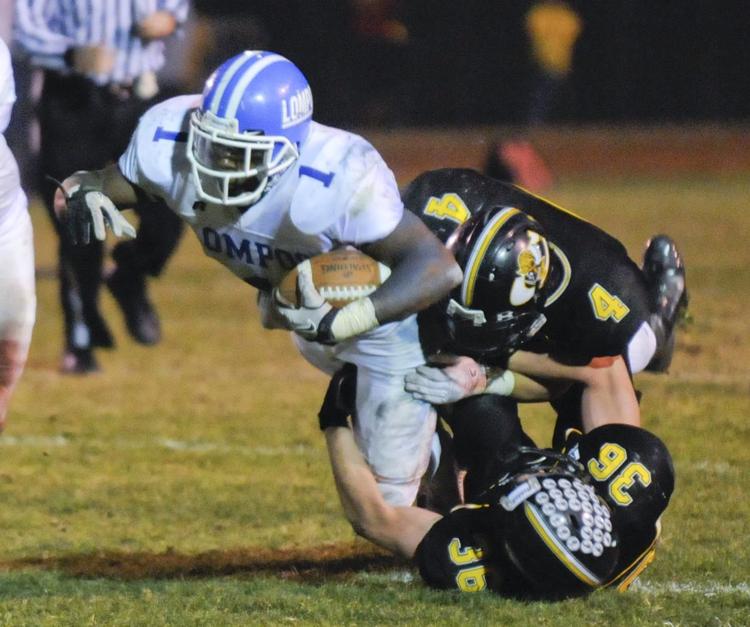 111011 A1 Big Game.jpg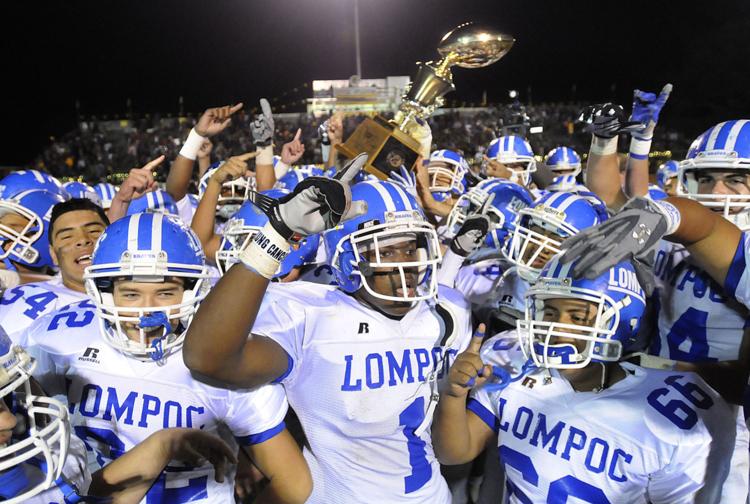 111011 LHS CHS fb35.jpg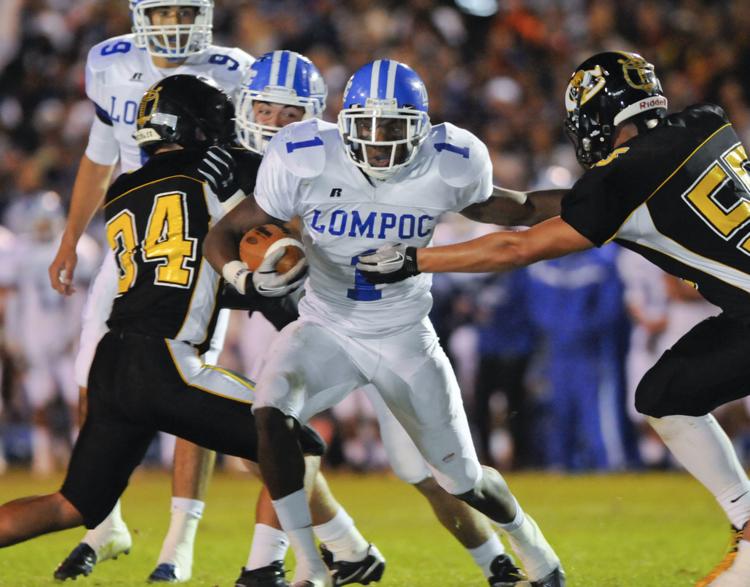 111011 LHS CHS fb41.jpg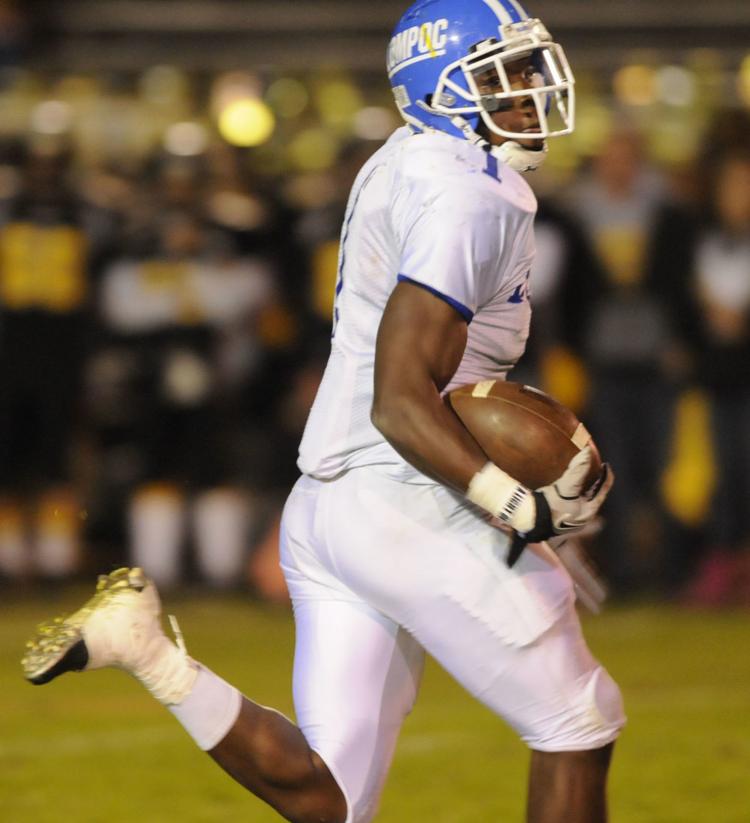 111011 LHS CHS fb42.jpg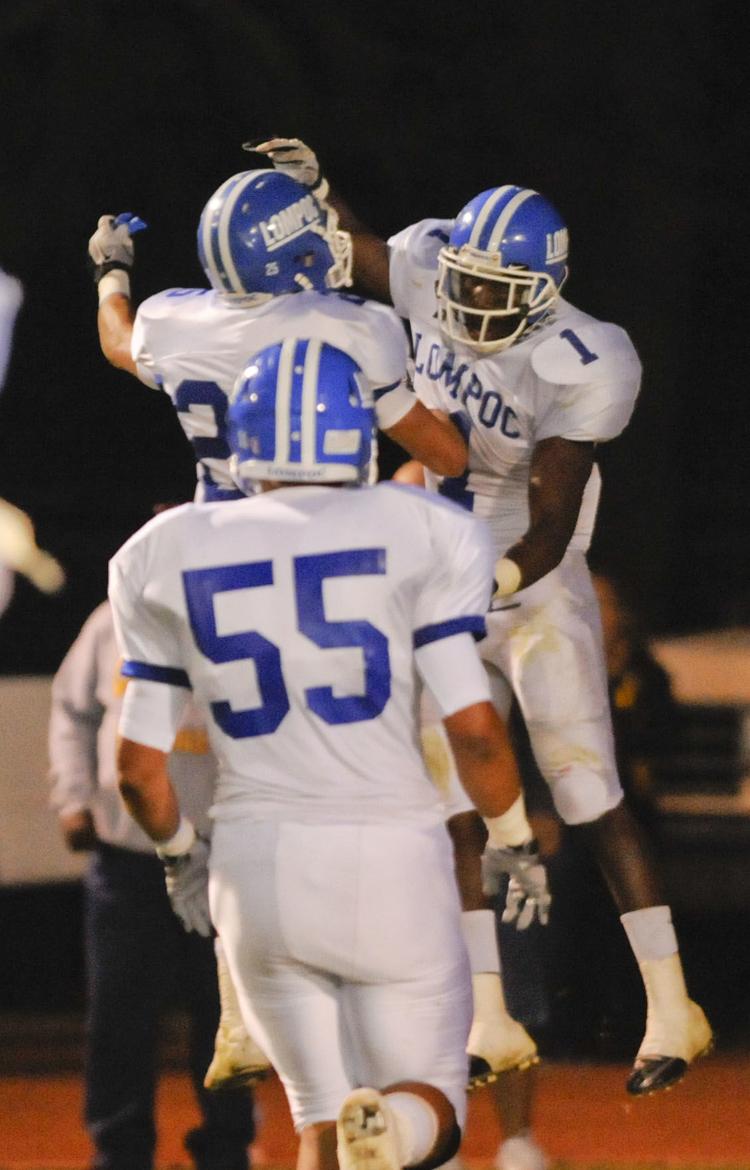 111011 LHS CHS fb54.jpg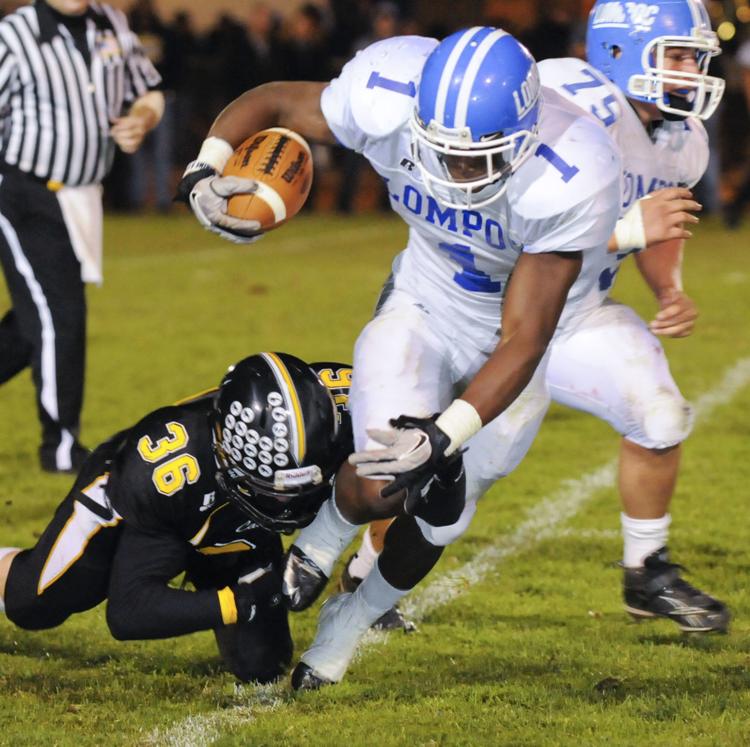 111911 LHS playoffs03.JPG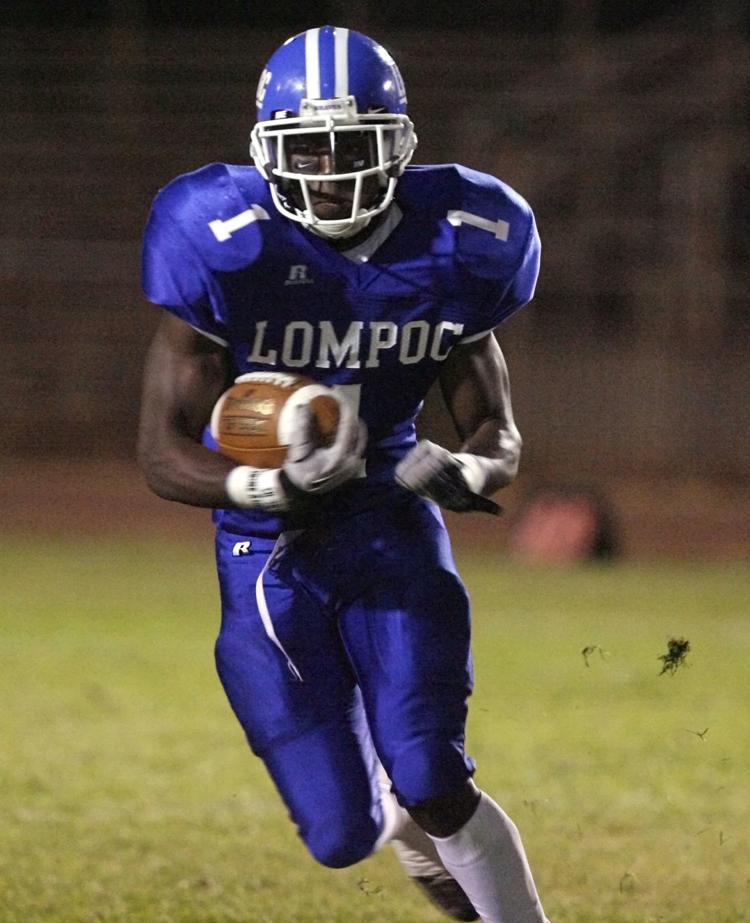 111911 LHS playoffsNEWS01.jpg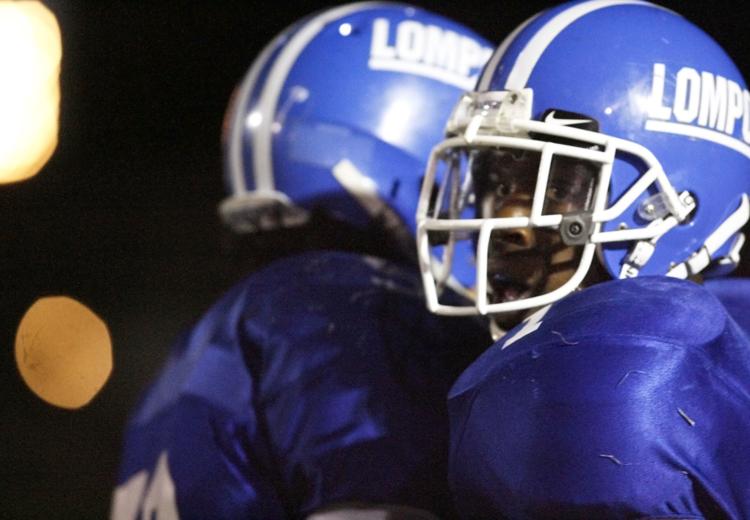 111911 LHS playoffsNEWS02.jpg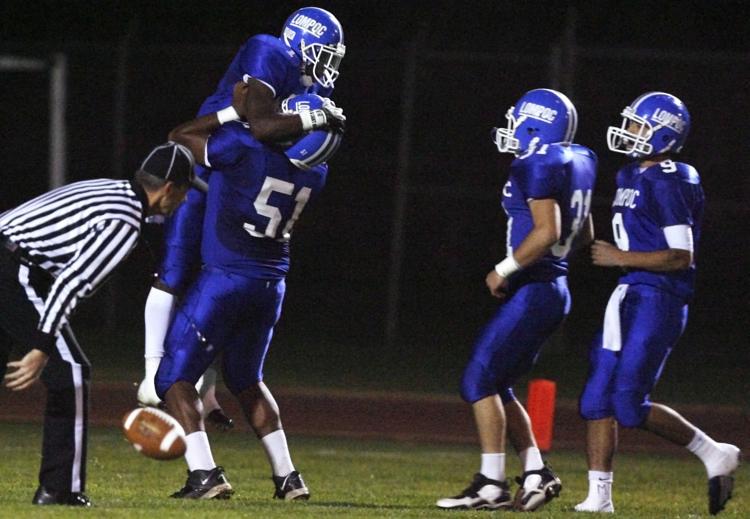 112511LHS at Compton04.jpg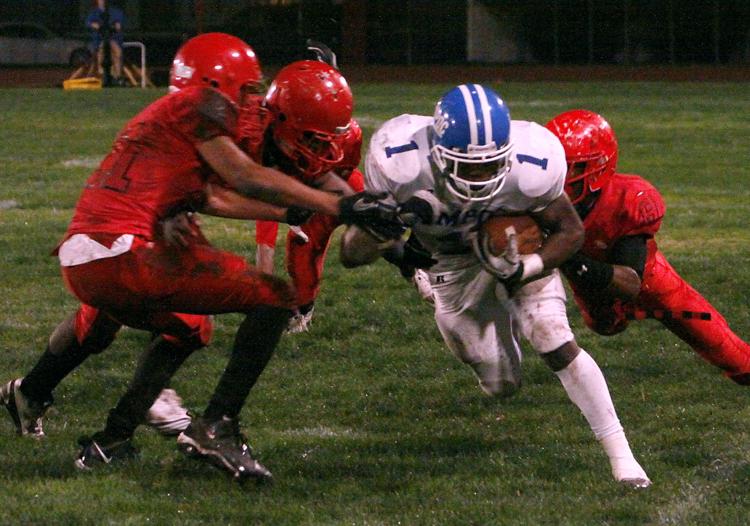 112511LHS at Compton06.jpg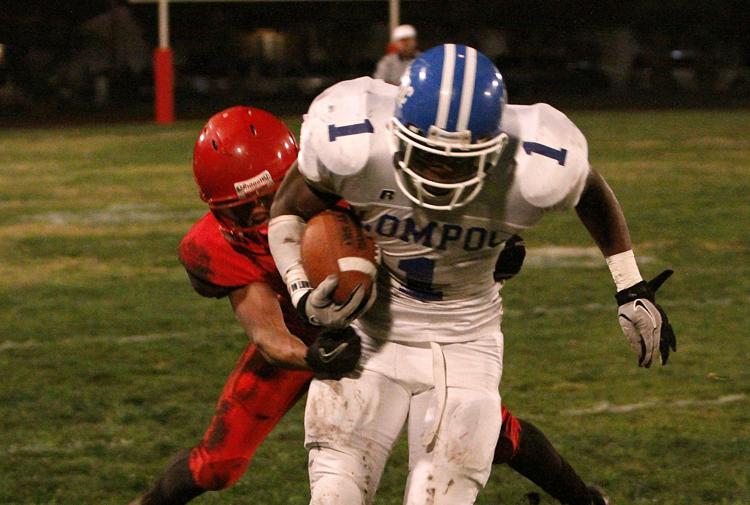 112511LHS at Compton08.jpg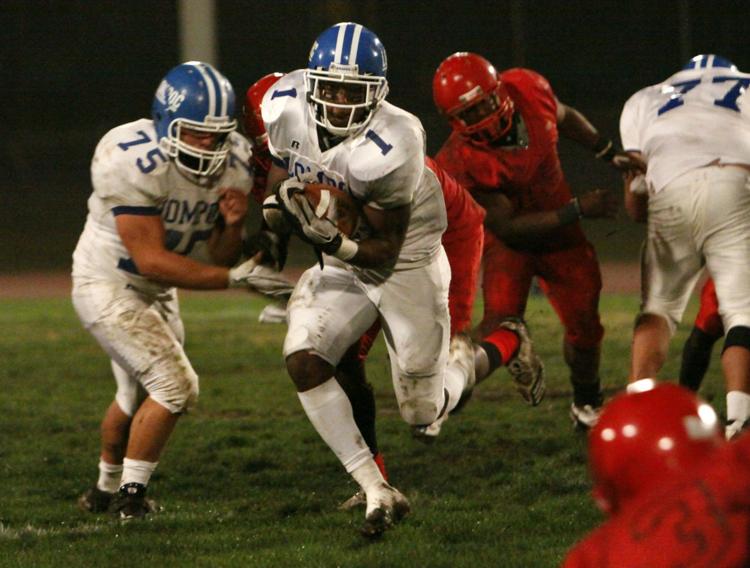 112511LHS at Compton09.jpg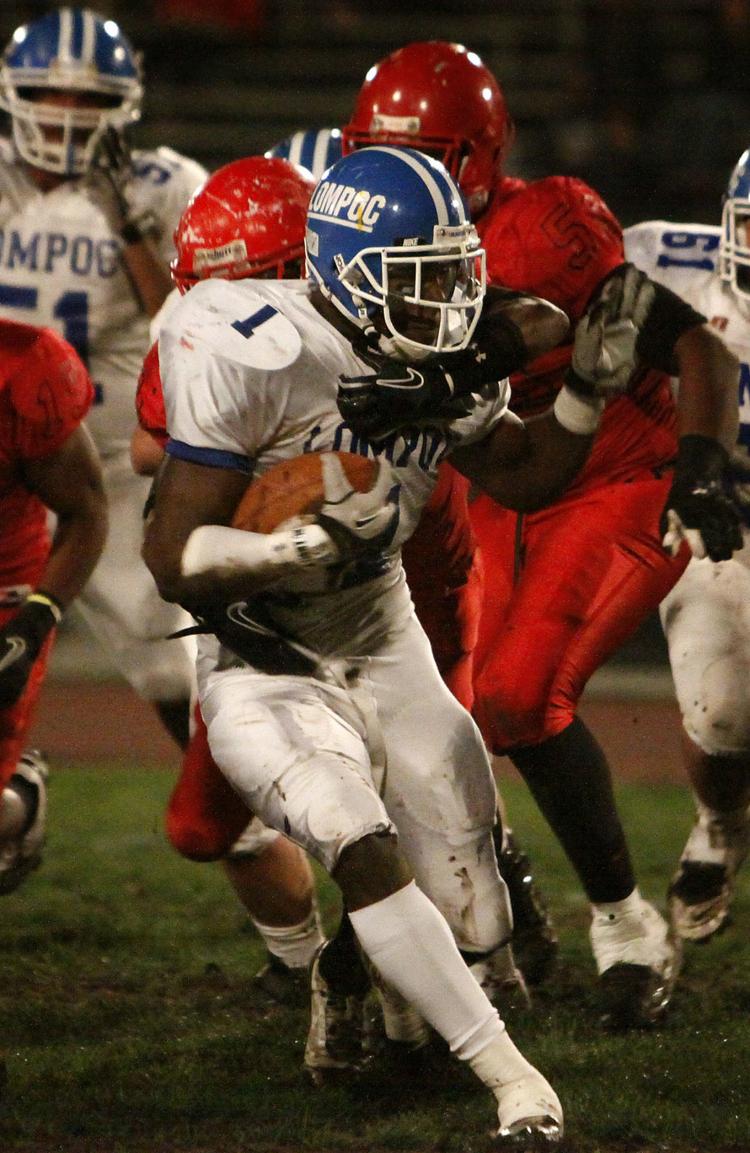 112511LHS at Compton11.jpg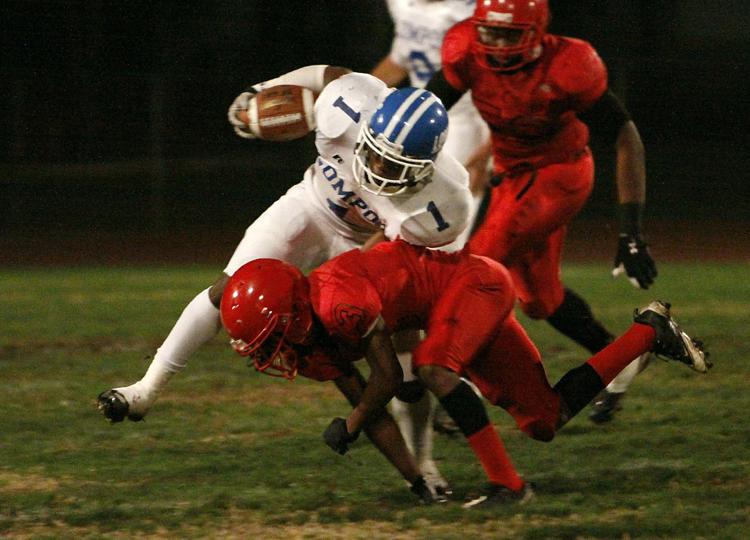 112511LHS at Compton12.jpg
112511LHS at Compton13.jpg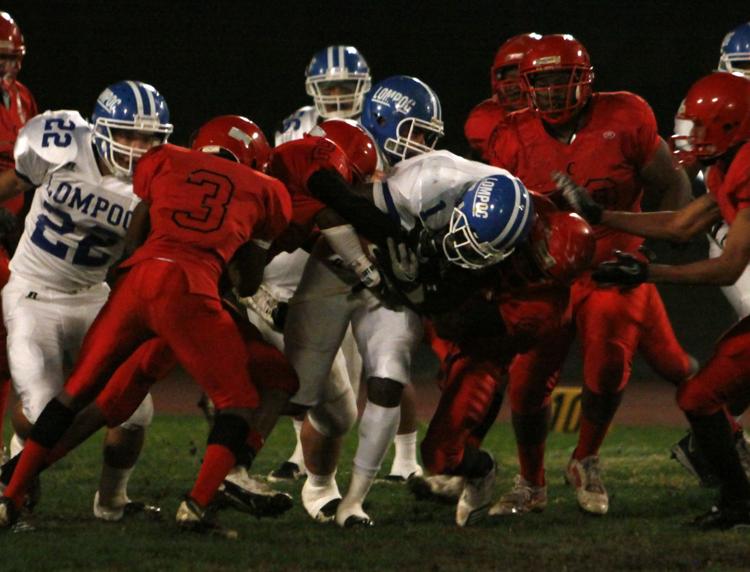 112511LHS at Compton18.jpg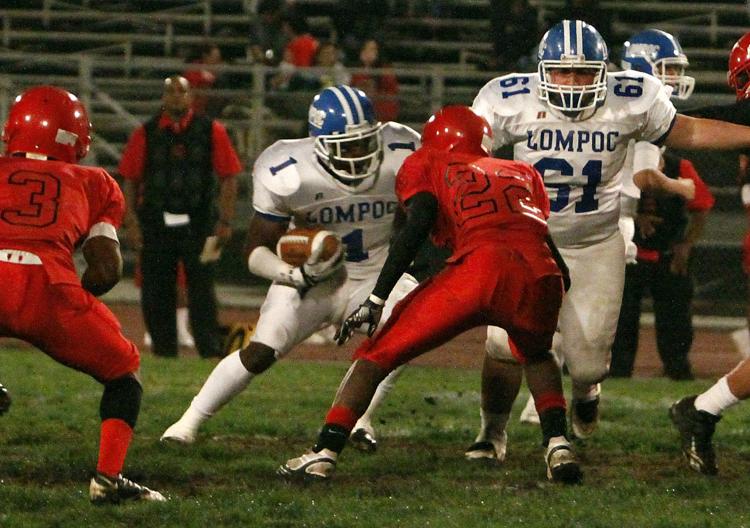 120211 TOR LHS fb 4.jpg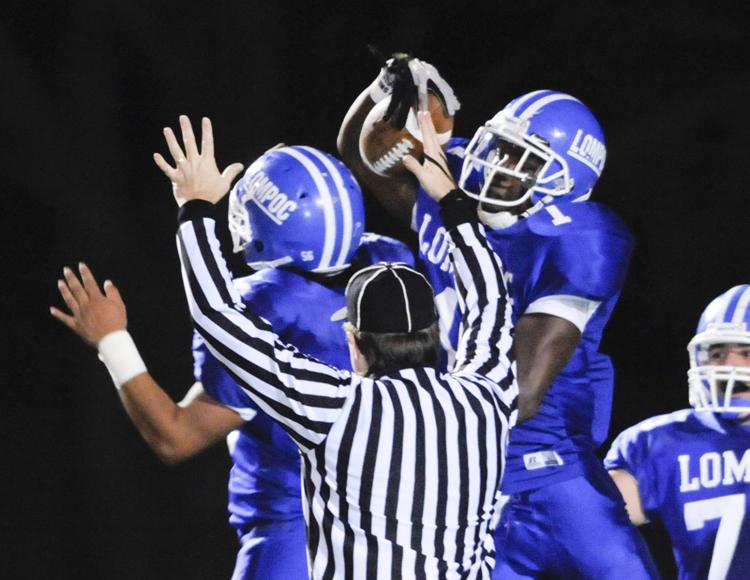 120211 TOR LHS fb 11.jpg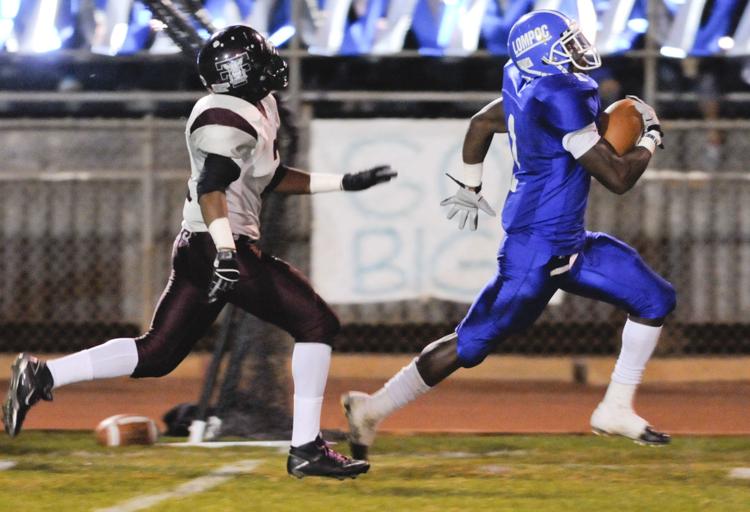 120211 TOR LHS fb 14.jpg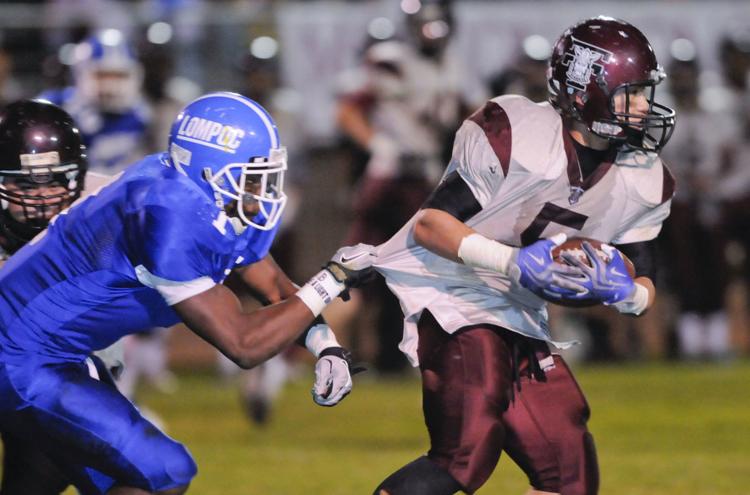 120911 LHS CHS fb 02.jpg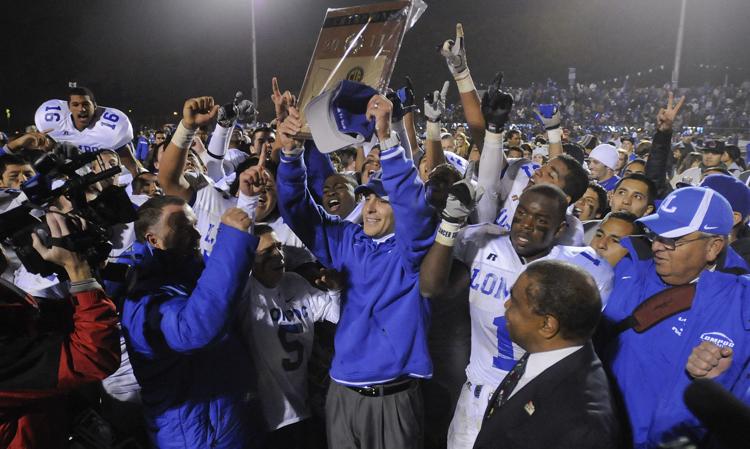 120911 LHS CHS fb 03.jpg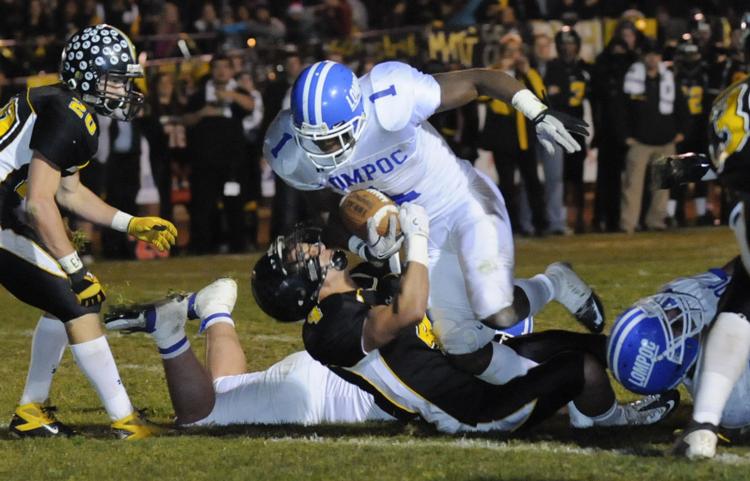 120911 LHS CHS fb 67.jpg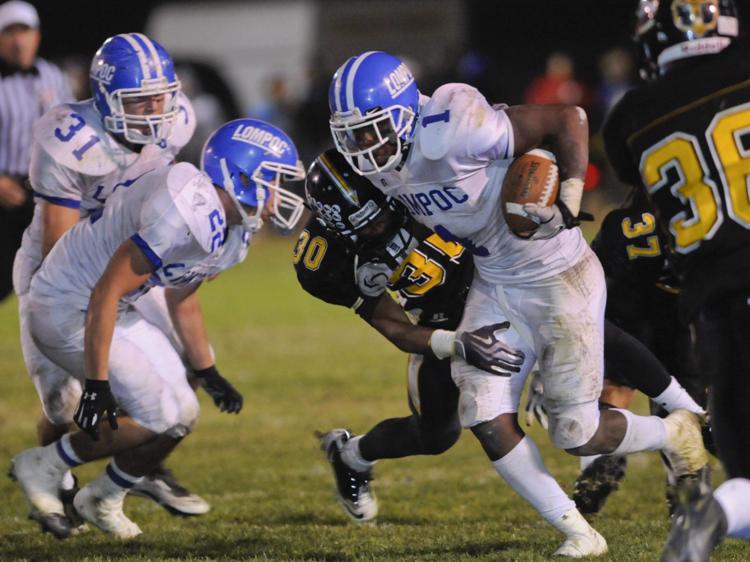 The_Lompoc_Record_Sun__Dec_11__2011_.jpg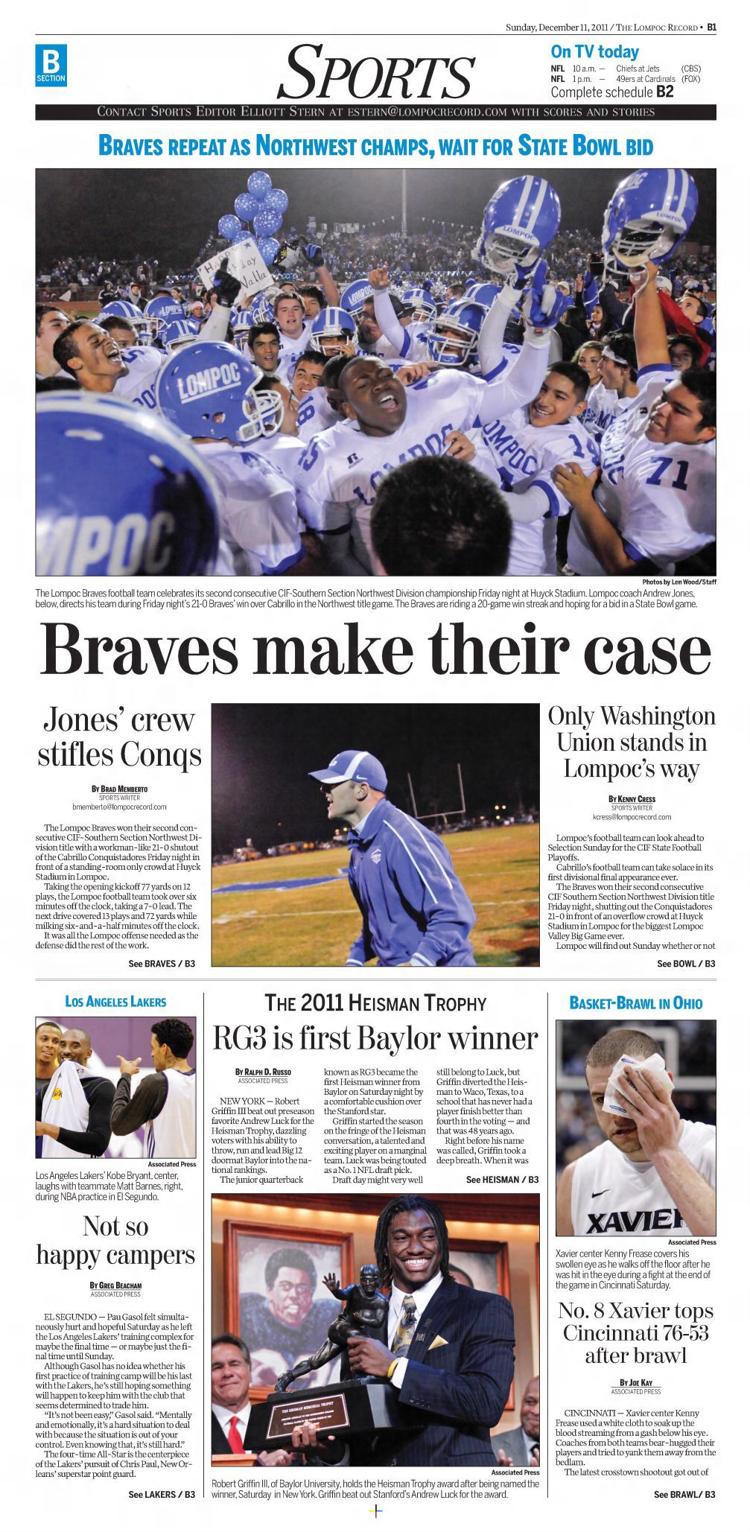 The_Lompoc_Record_Sun__Dec_11__2011_ (1).jpg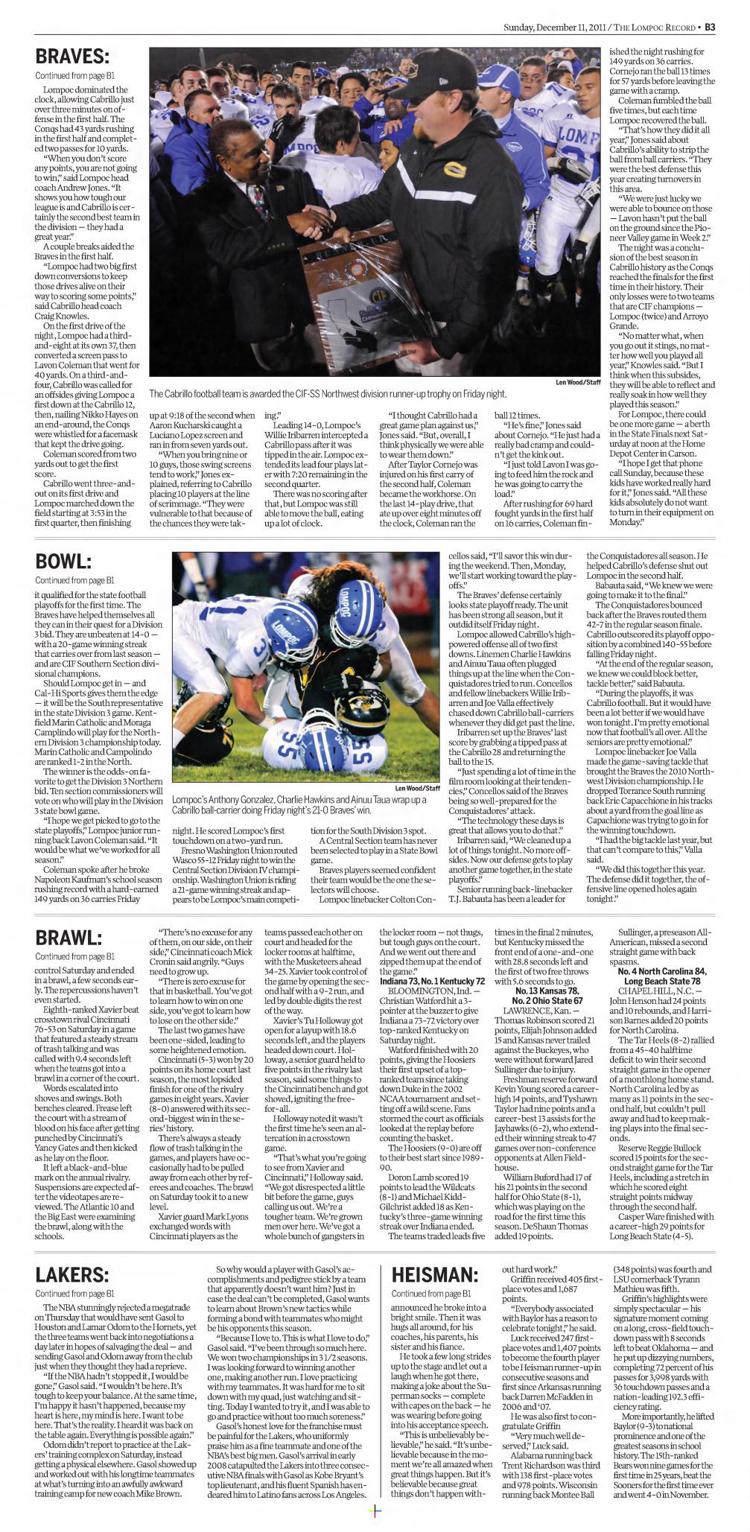 The_Lompoc_Record_Tue__Jul_3__2012_.jpg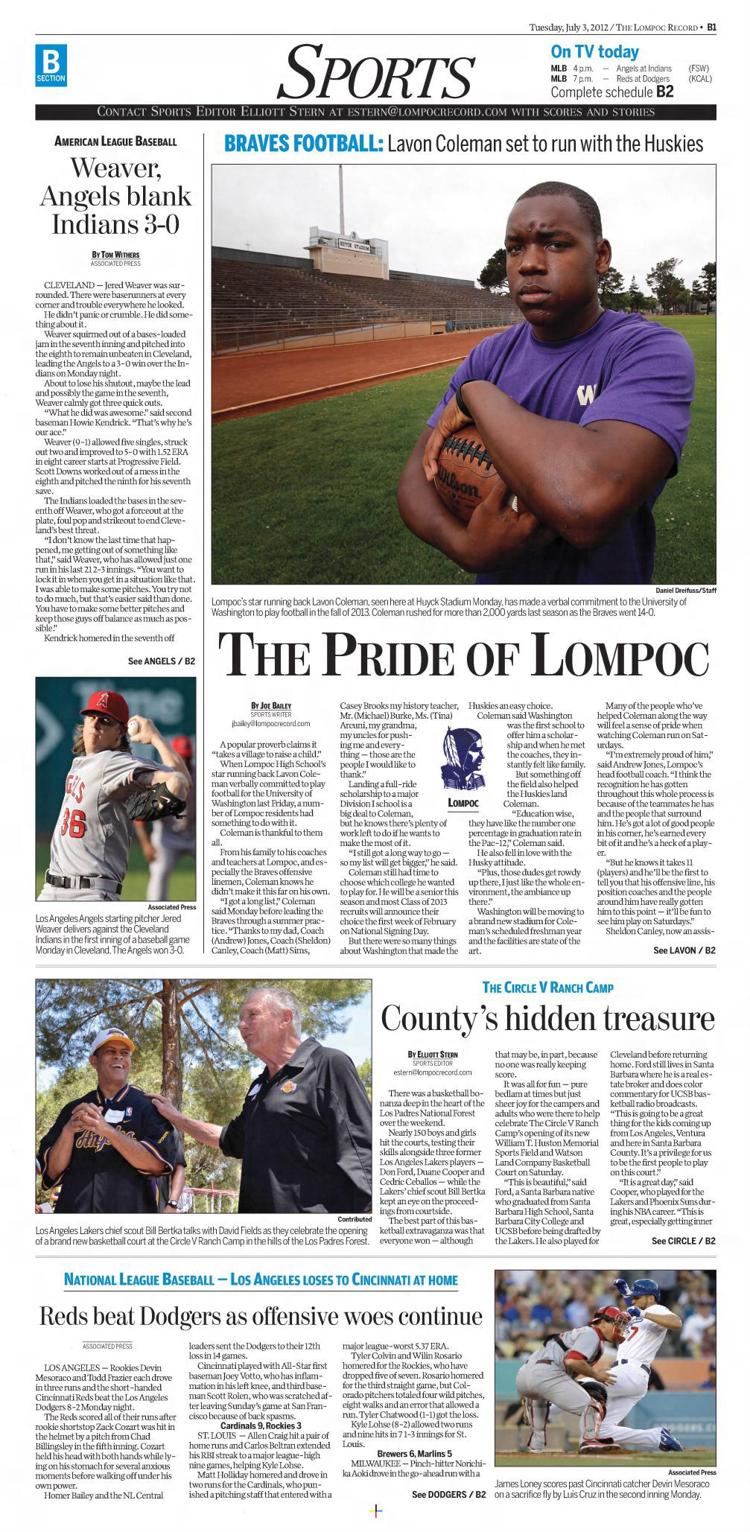 The_Lompoc_Record_Tue__Jul_3__2012_ (1).jpg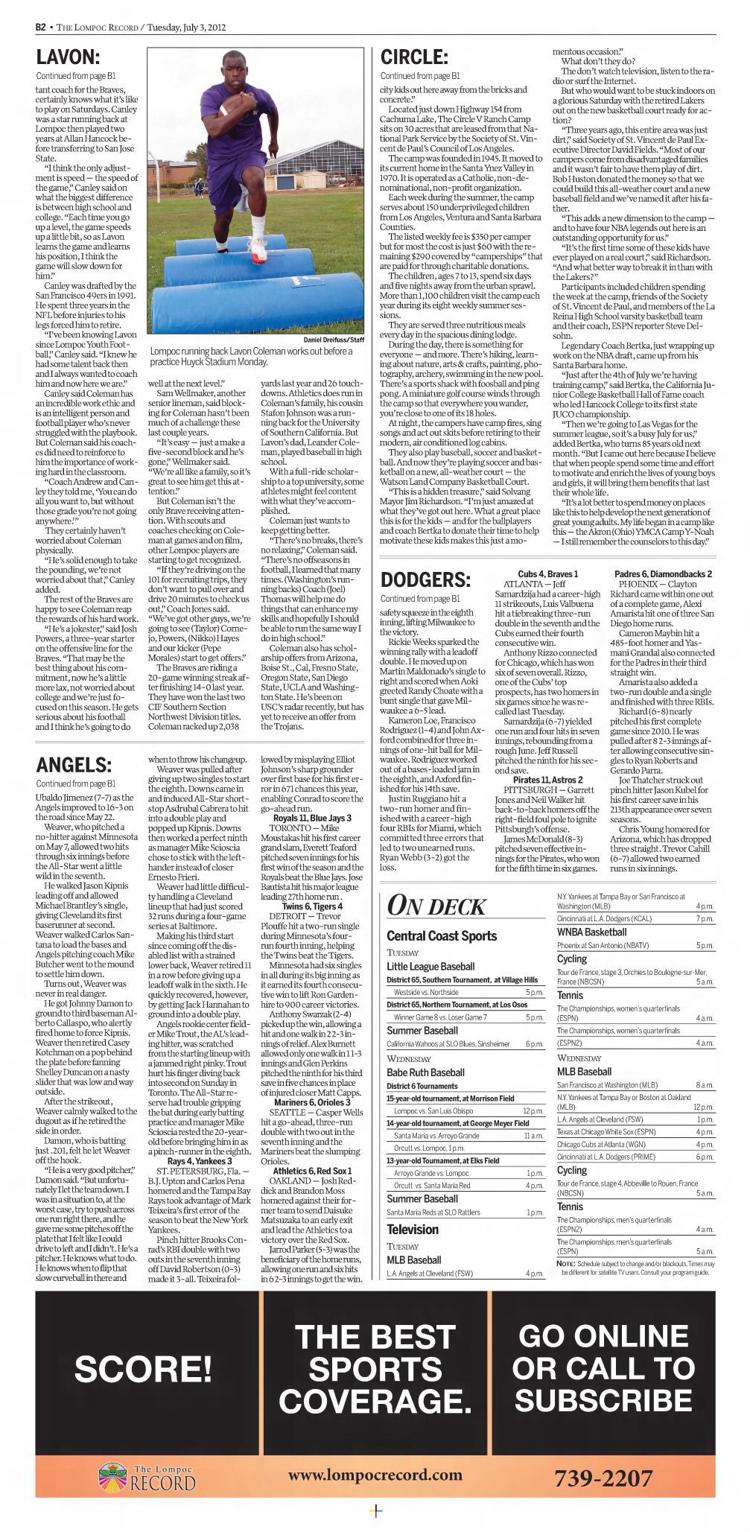 The_Lompoc_Record_Sun__Sep_21__2014_.jpg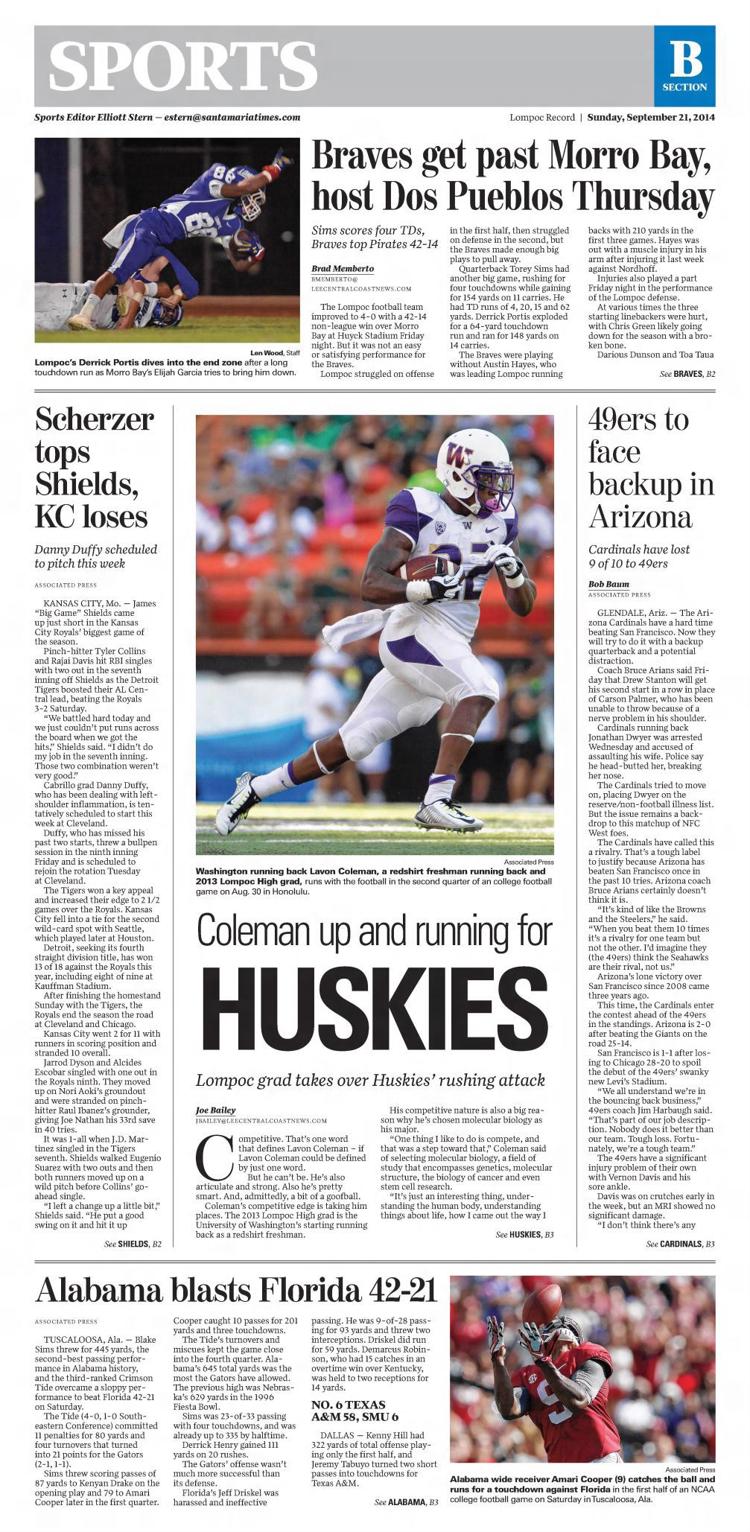 The_Lompoc_Record_Sun__Sep_4__2011_ (1).jpg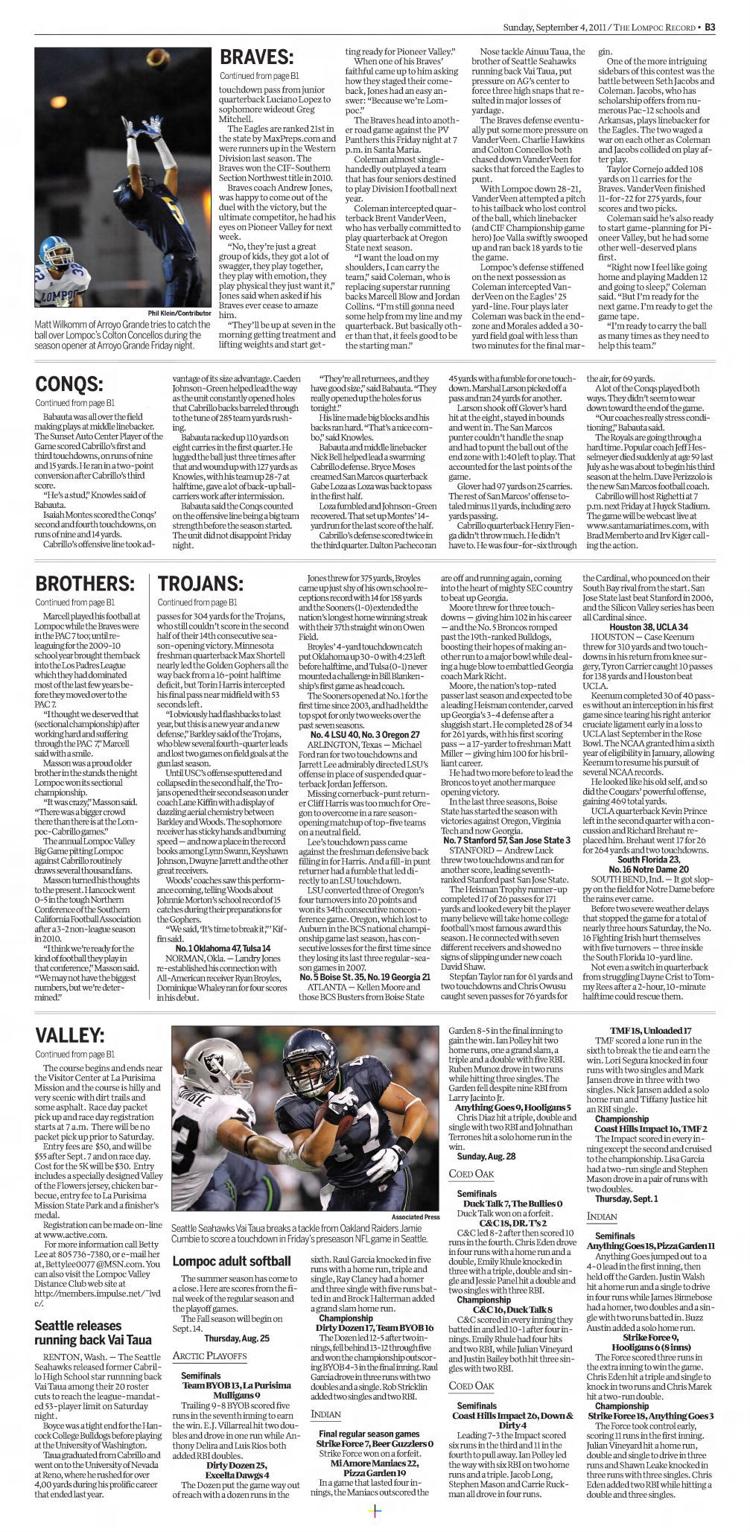 Santa_Maria_Times_Sat__Dec_10__2011_.jpg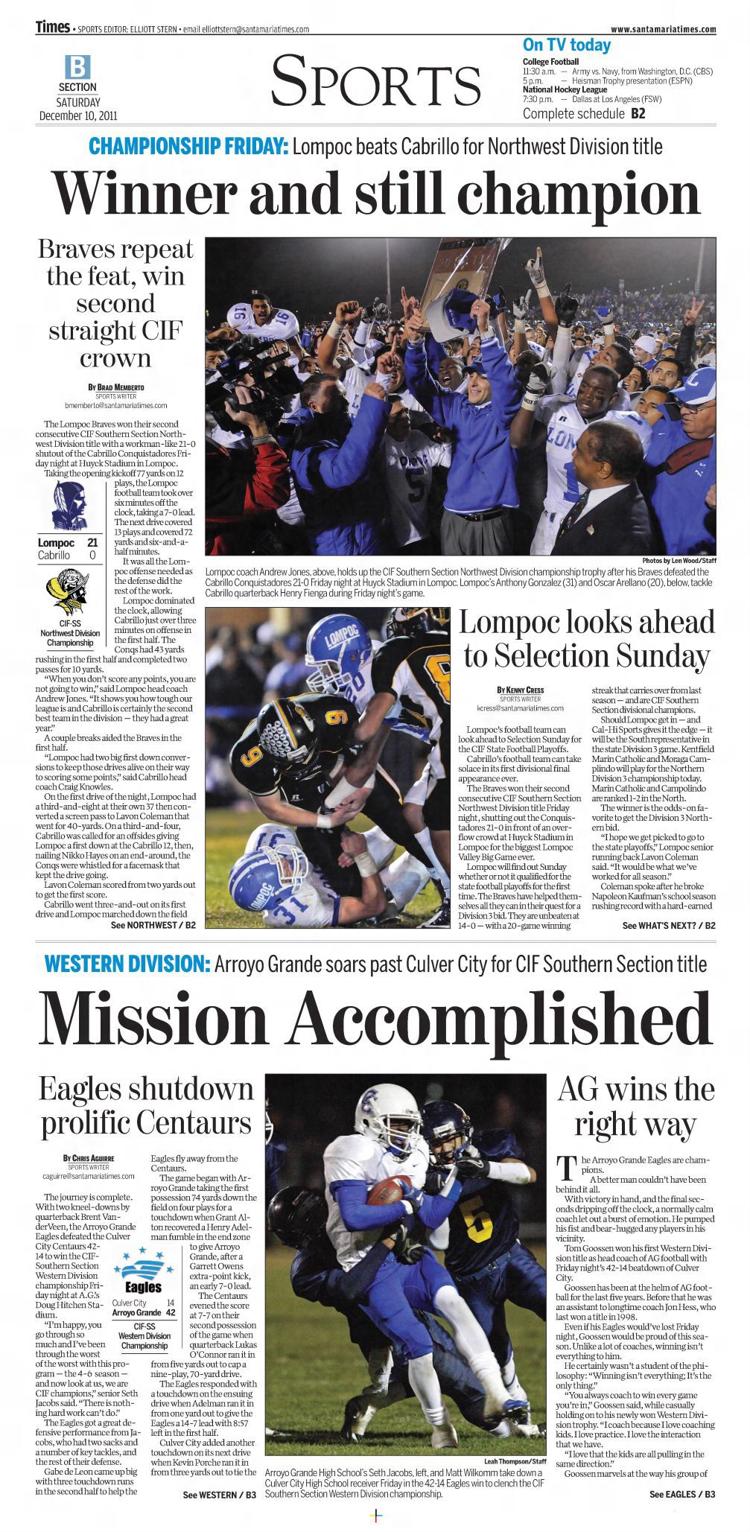 Santa_Maria_Times_Sat__Dec_10__2011_ (1).jpg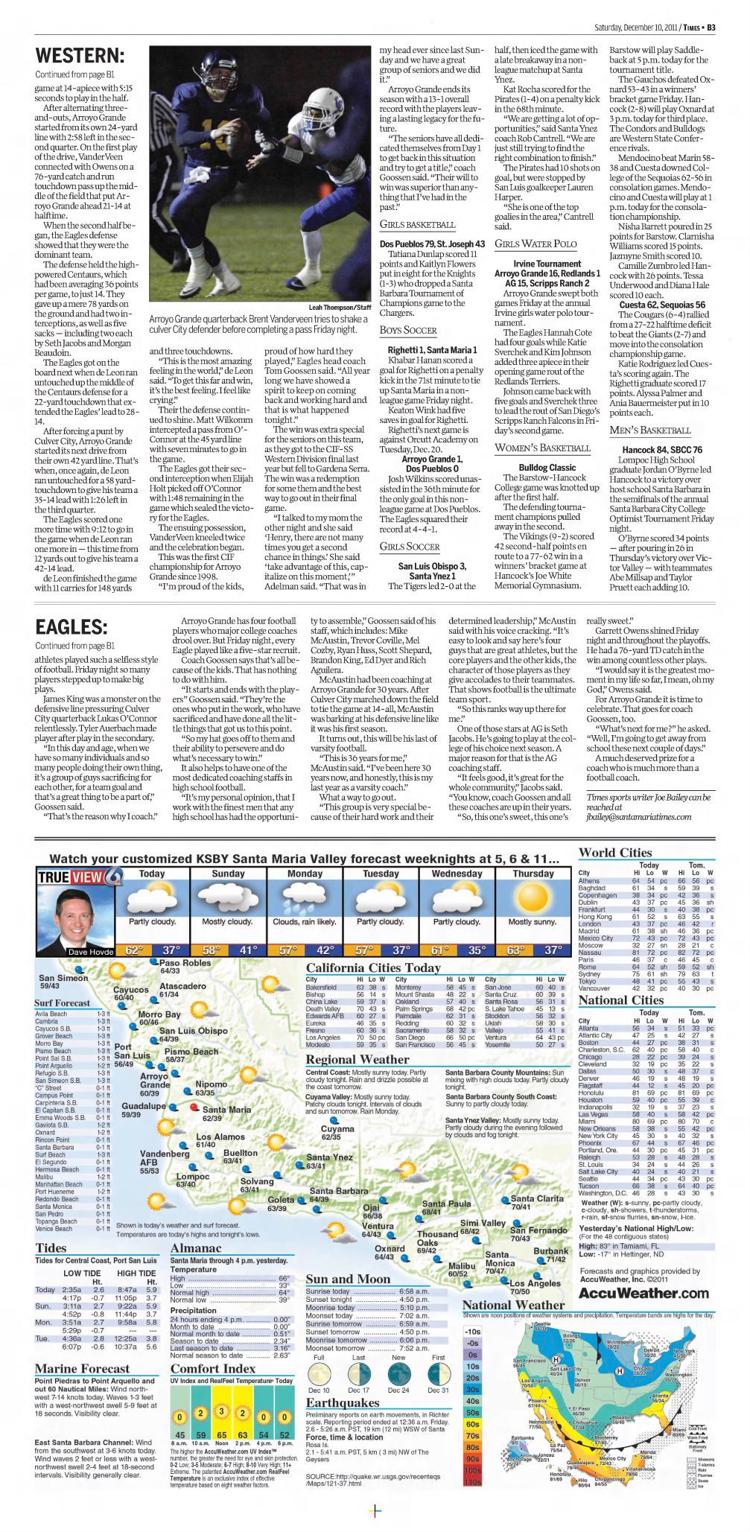 The_Lompoc_Record_Sun__Oct_28__2012_.jpg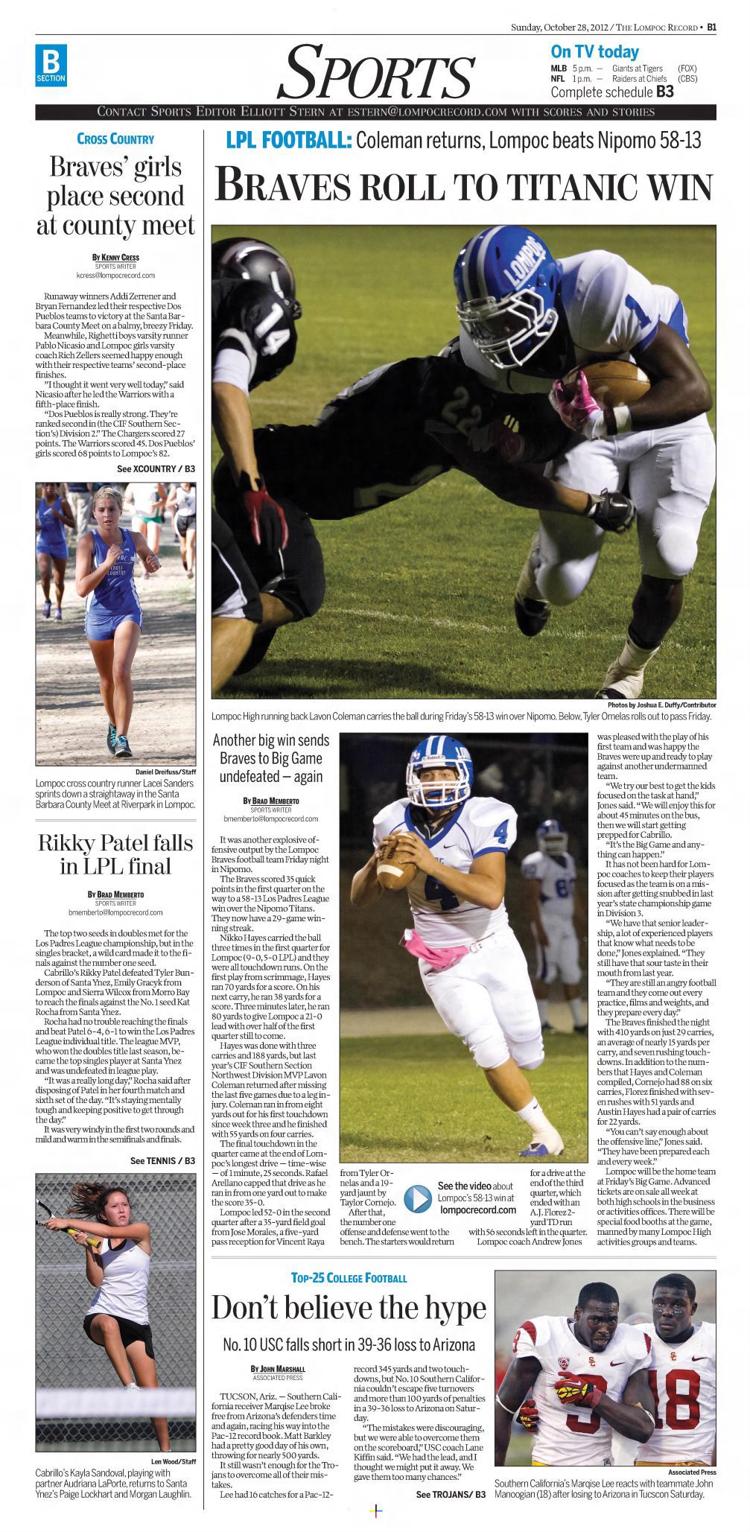 The_Lompoc_Record_Fri__Jun_29__2012_.jpg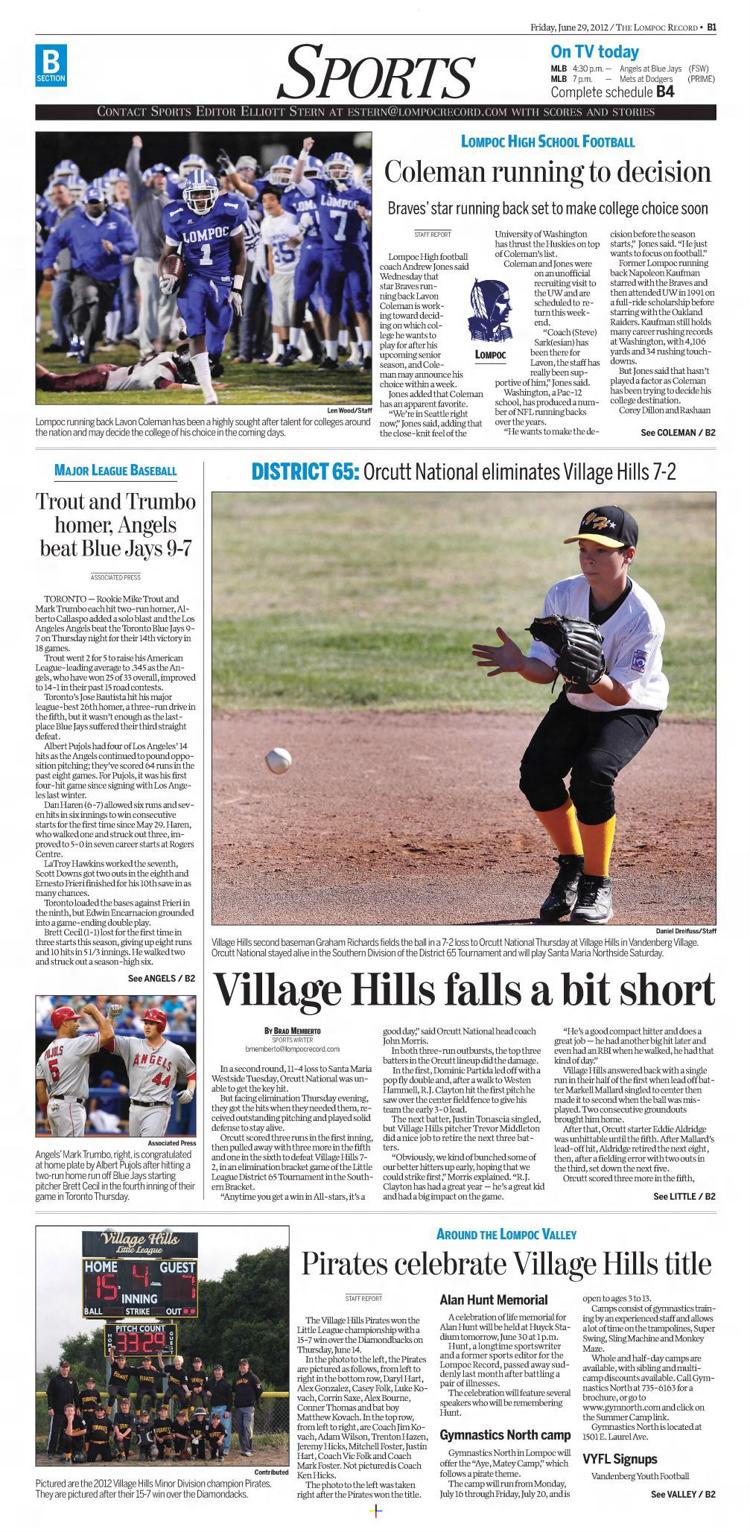 The_Lompoc_Record_Sun__Dec_4__2011_.jpg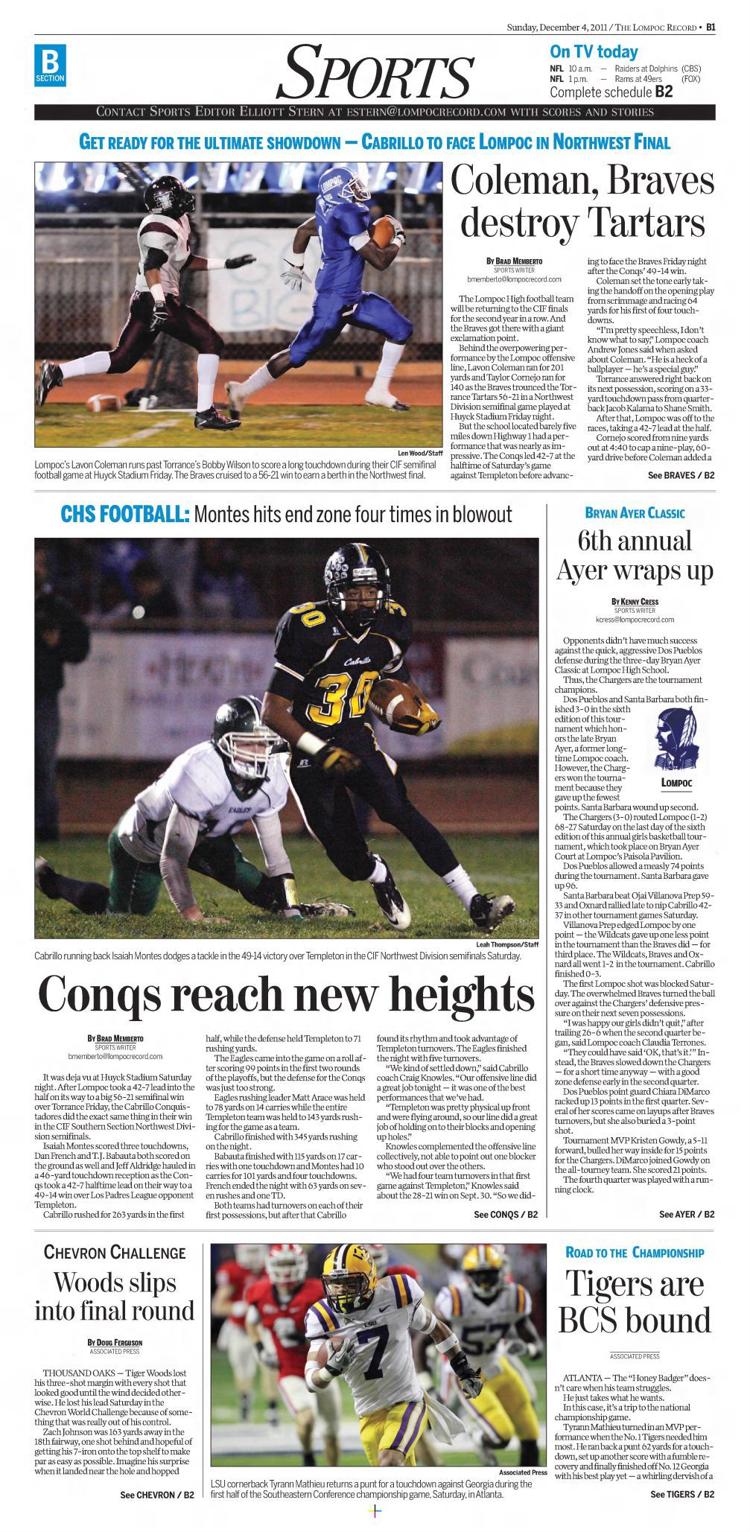 Santa_Maria_Times_Sat__Sep_1__2012_.jpg
The_Lompoc_Record_Fri__Aug_31__2012_.jpg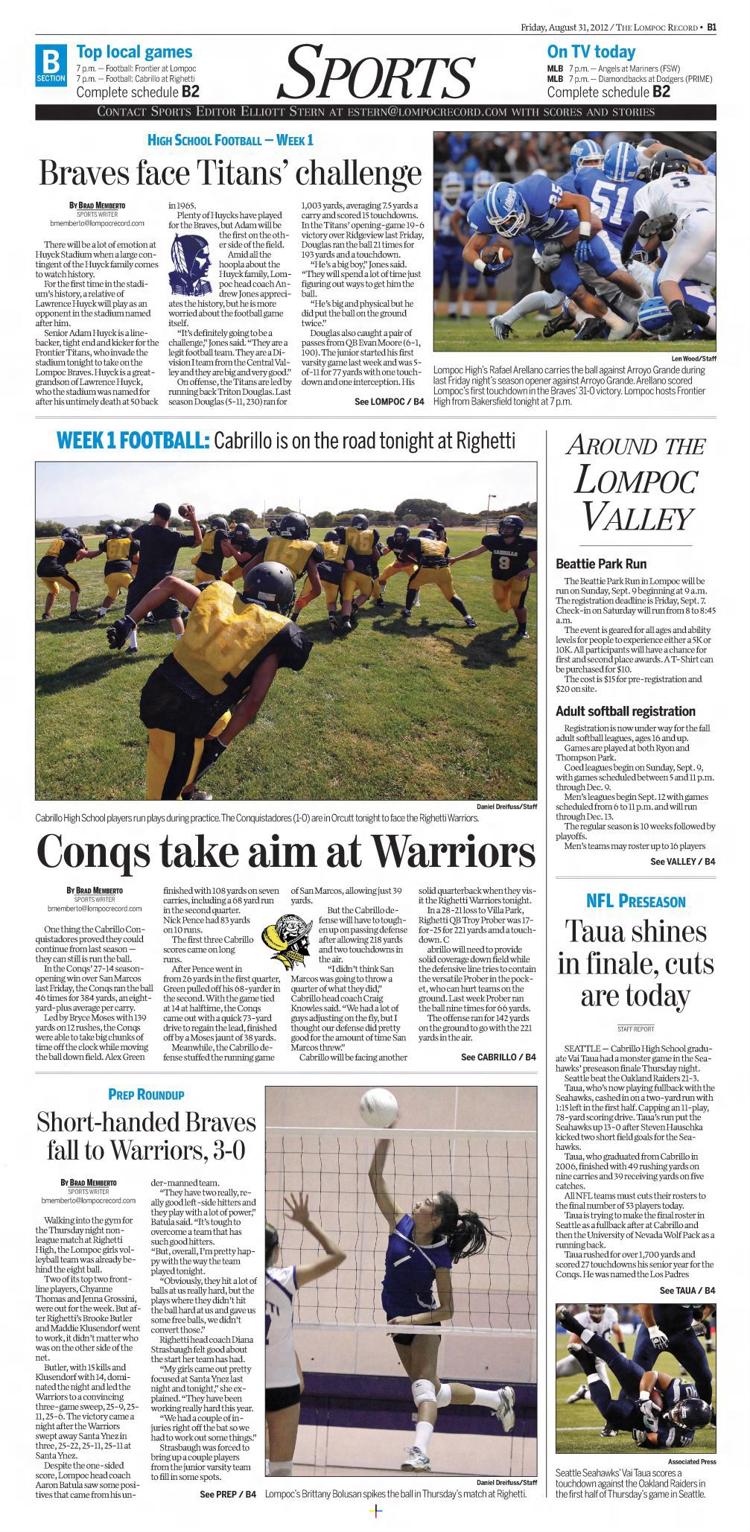 The_Lompoc_Record_Fri__Dec_16__2011_.jpg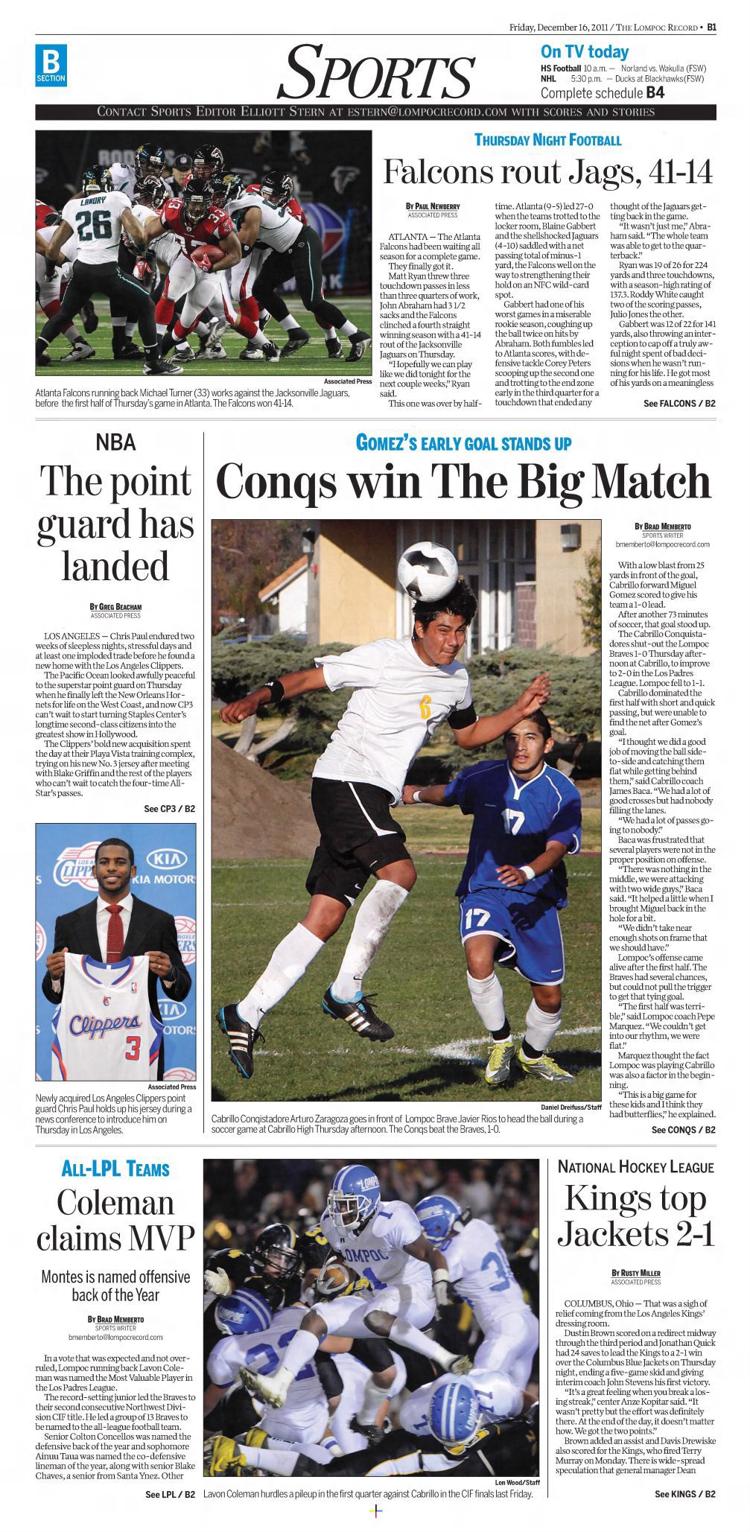 Santa_Maria_Times_Sat__Oct_1__2011_.jpg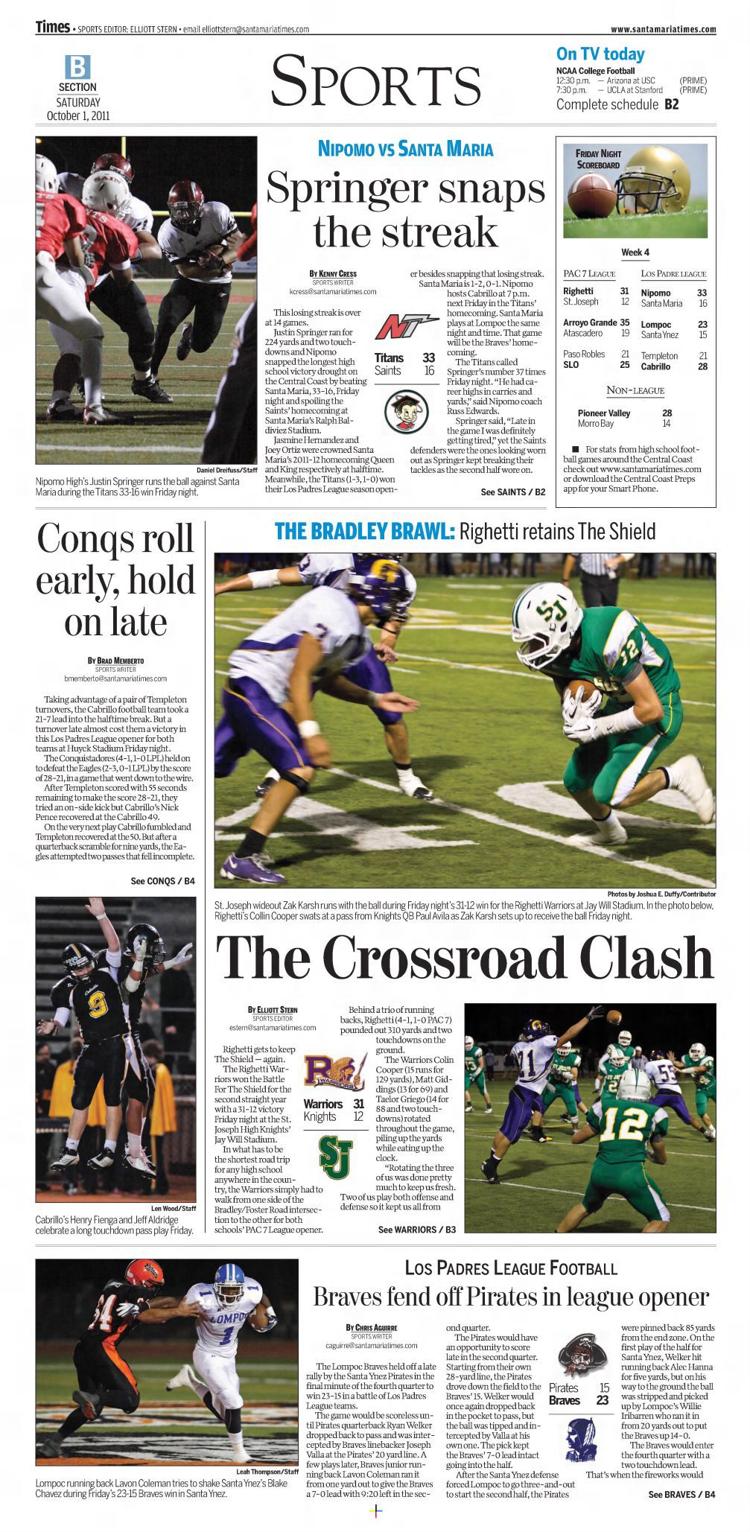 Santa_Maria_Times_Sat__Sep_1__2012_ (1).jpg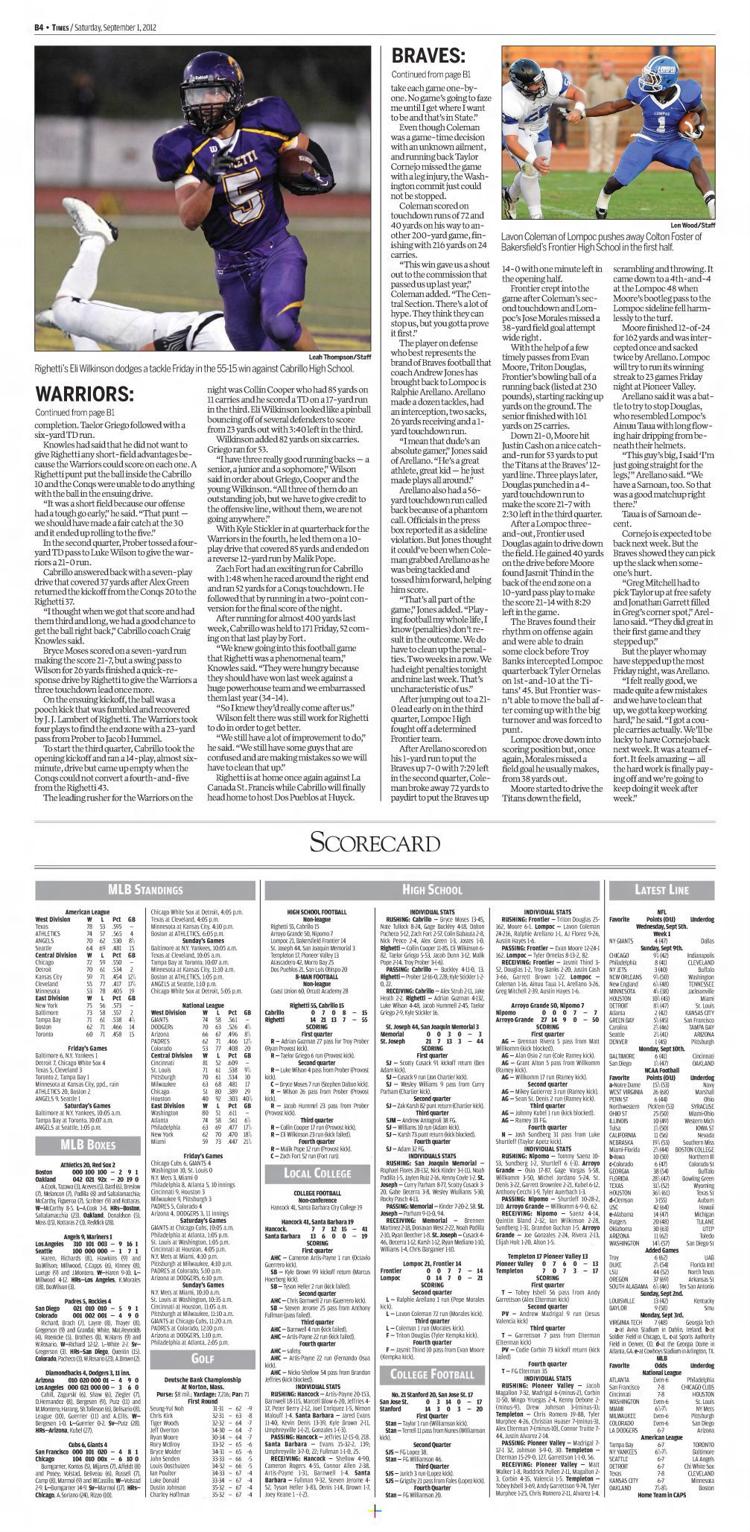 The_Lompoc_Record_Sun__Jan_1__2012_.jpg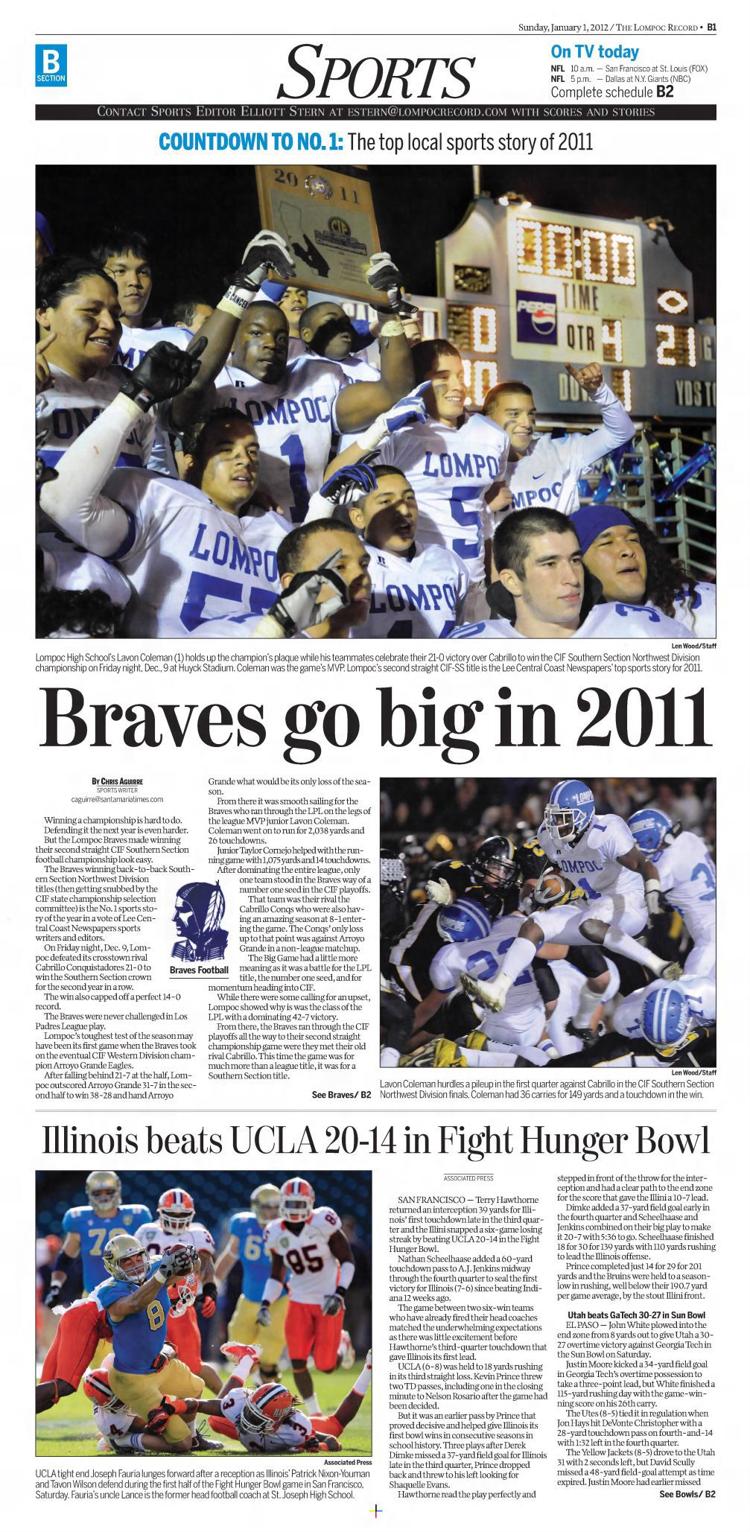 The_Lompoc_Record_Sun__Nov_6__2011_.jpg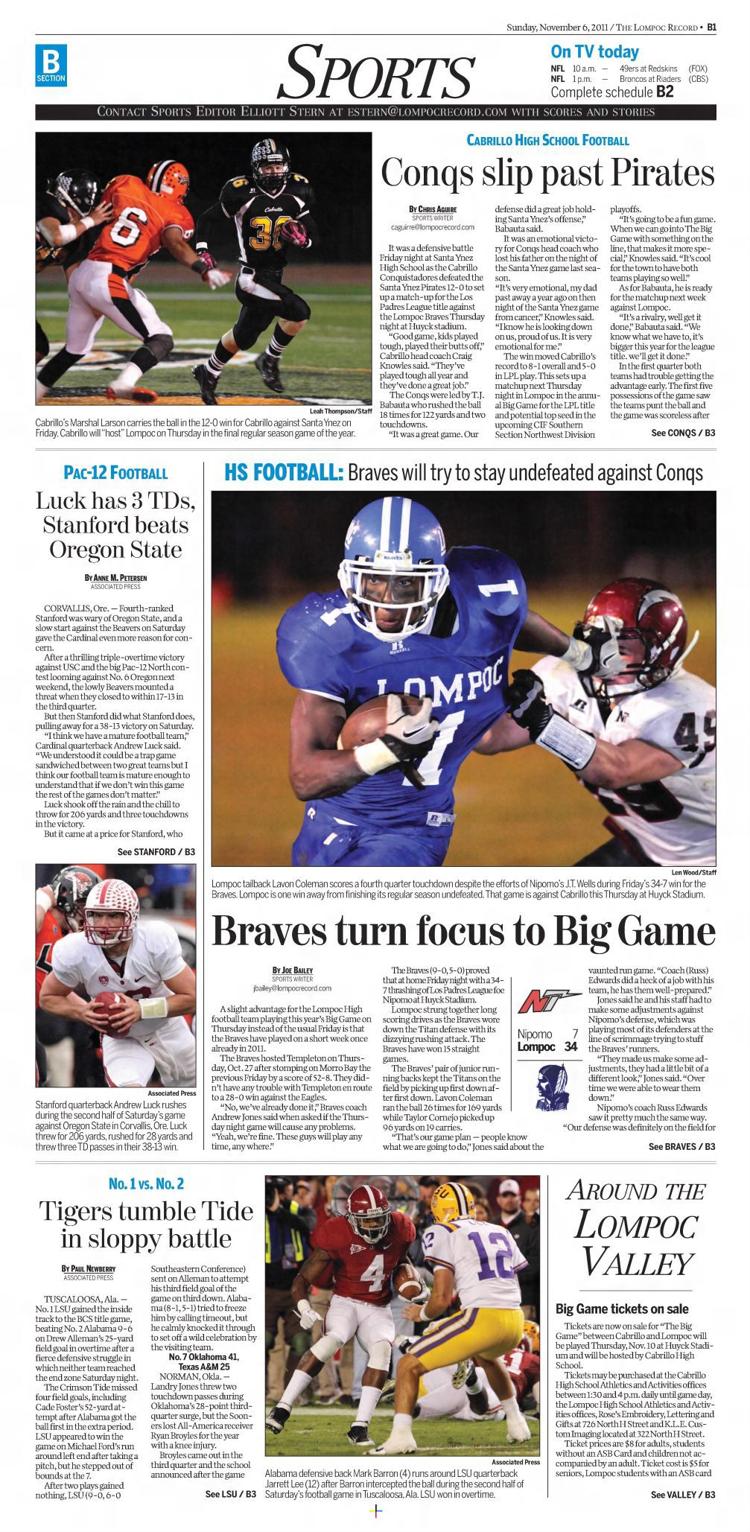 The_Lompoc_Record_Sun__Nov_18__2012_.jpg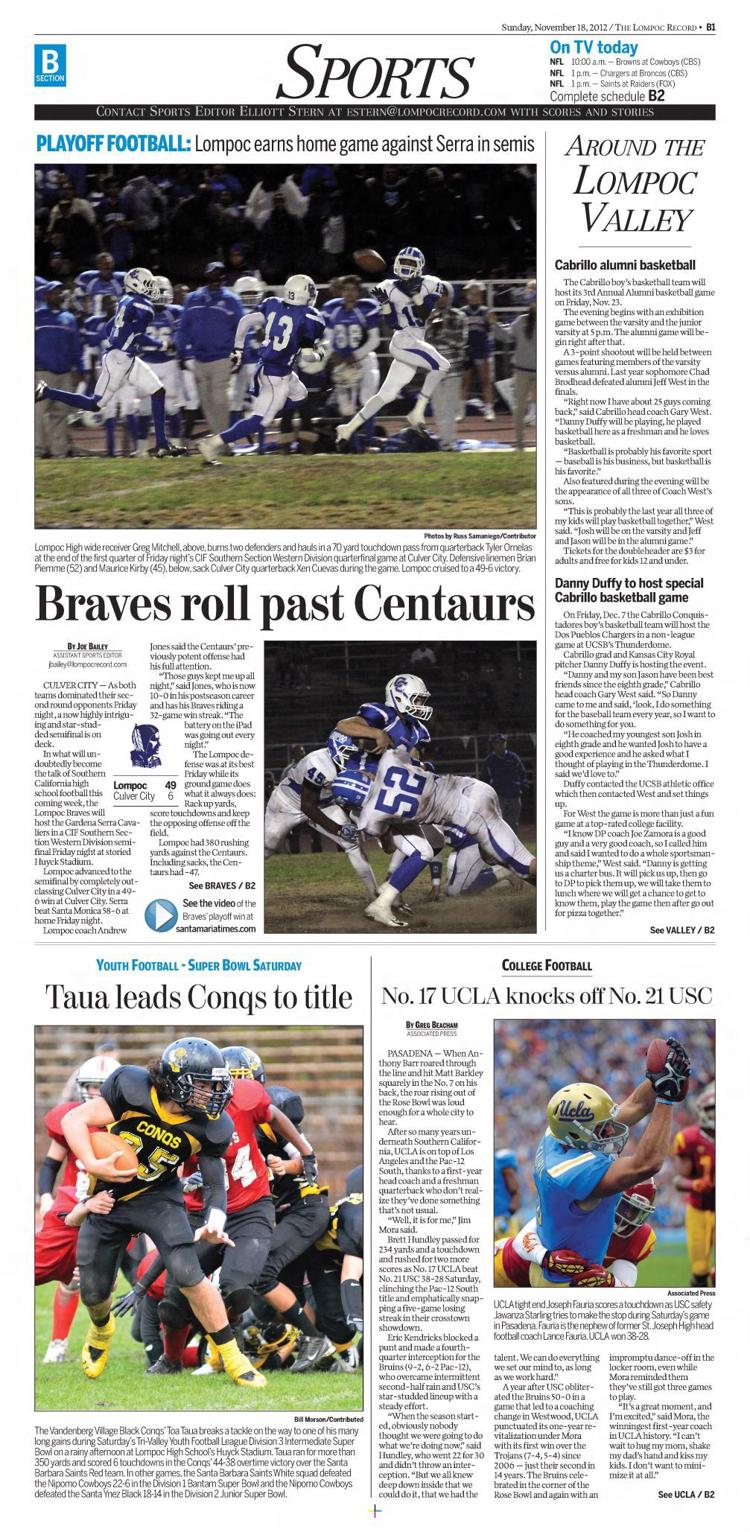 The_Lompoc_Record_Sun__Nov_18__2012_ (1).jpg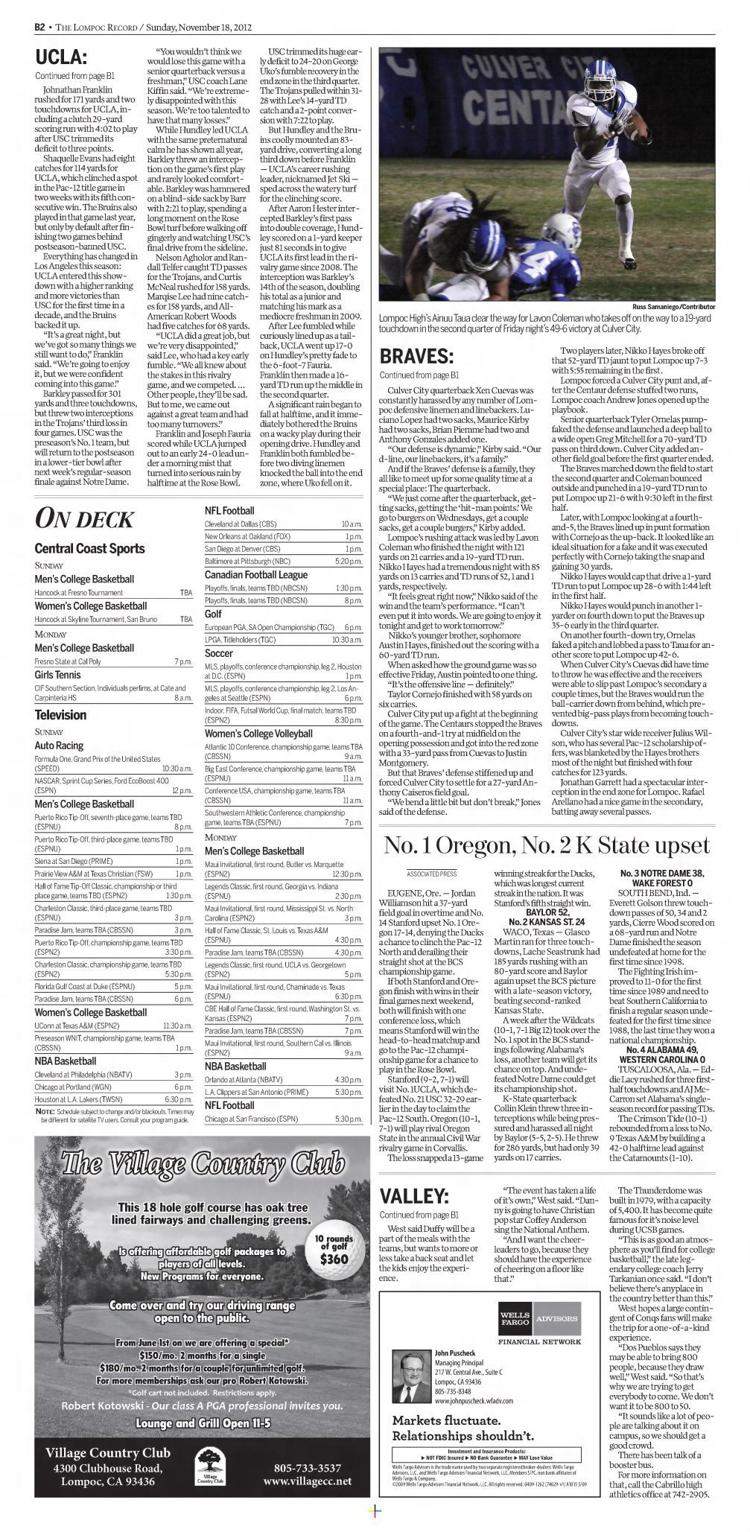 The_Lompoc_Record_Sun__Oct_2__2011_.jpg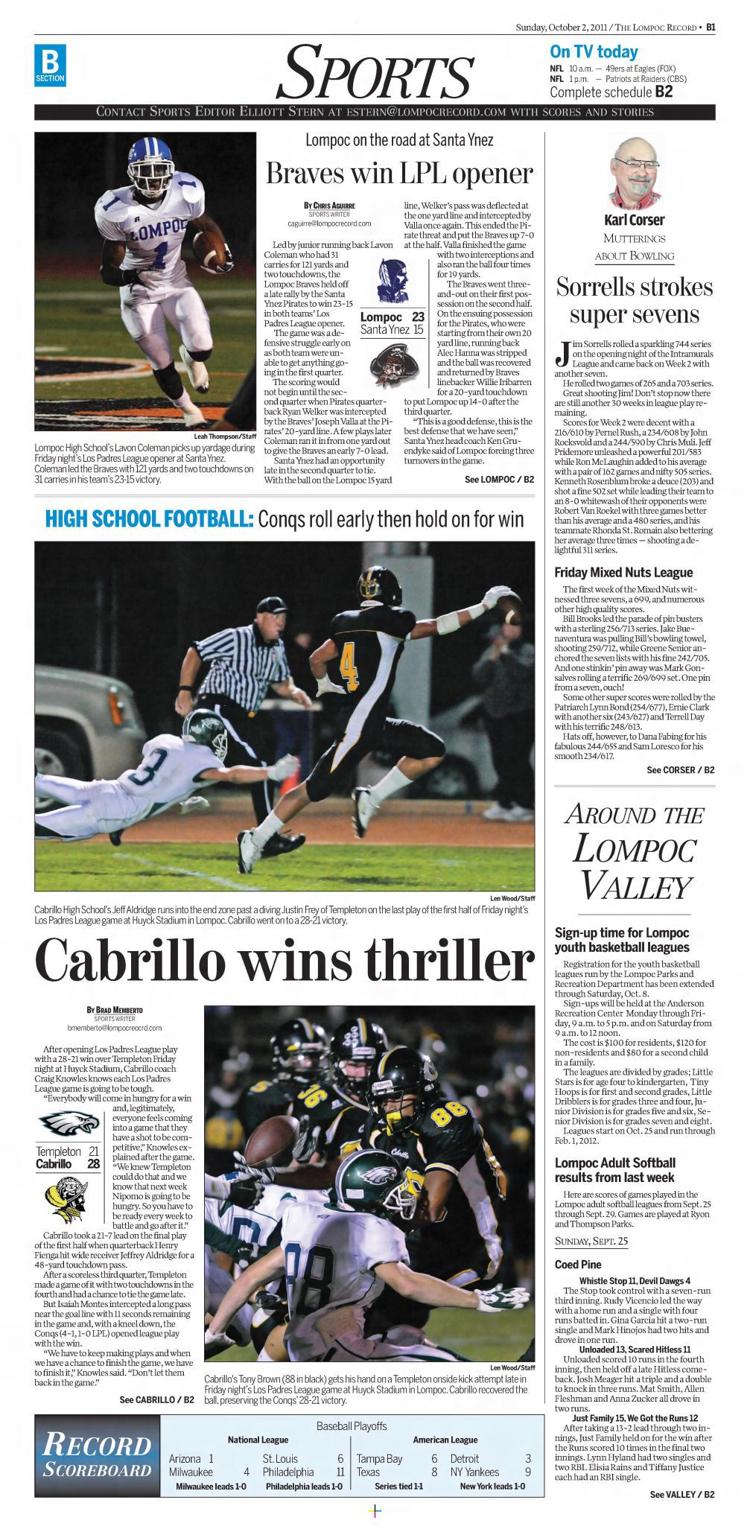 The_Lompoc_Record_Sun__Sep_4__2011_.jpg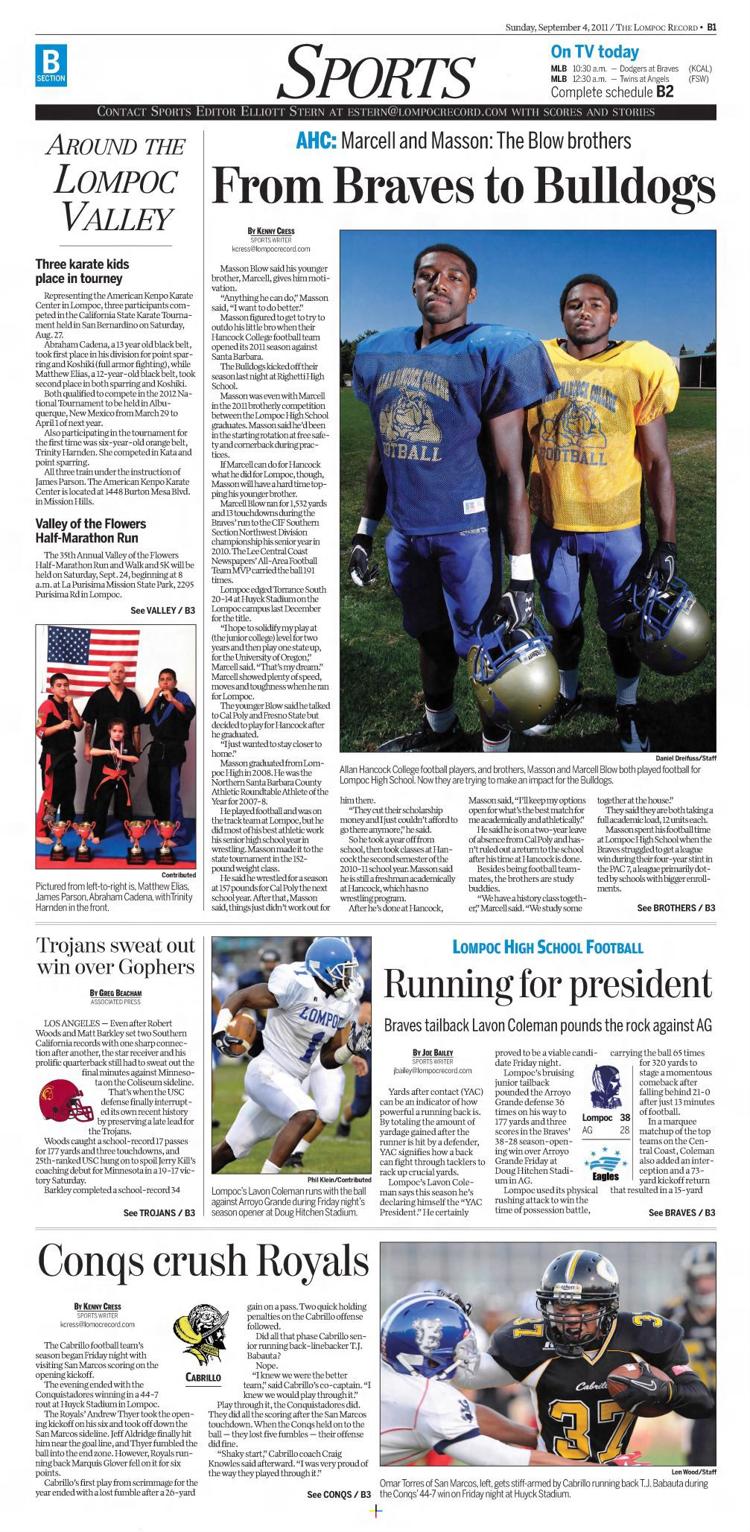 The_Lompoc_Record_Tue__Dec_6__2011_.jpg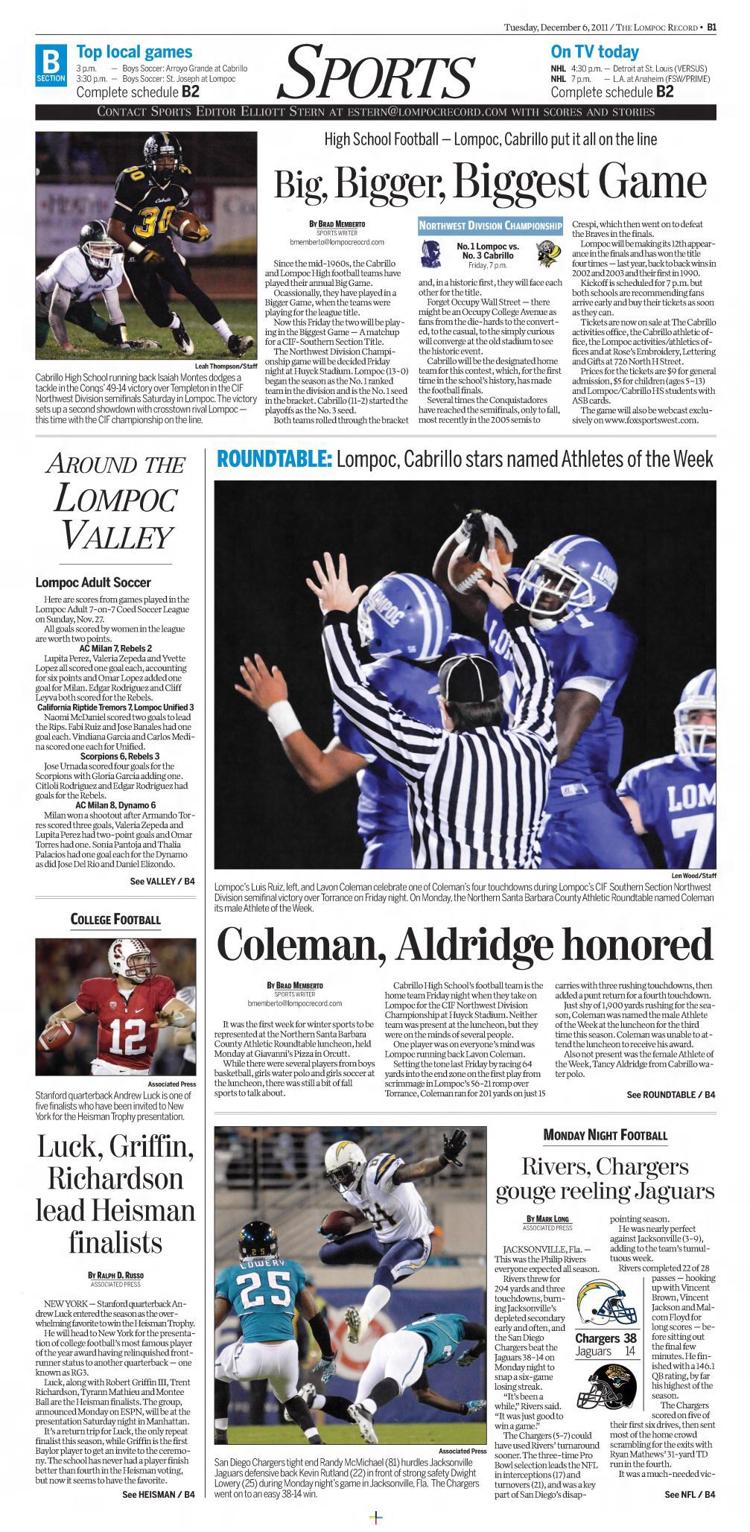 Get in the game with our Prep Sports Newsletter
Sent weekly directly to your inbox!