Pioneer Valley High School seniors Sasha Brafman and Alison Magni have been playing soccer together since they were four years old. Soon, they will be going their separate ways to continue their education and their respective soccer careers.
Before between 75 and 100 well-wishers that included their parents, PVHS coaches Bilena (girls soccer and swimming) and Alan Brafman (boys soccer), and Teresa and Riccardo Magni, Sasha Brafman and Alison Magni signed letters of intent Friday with SOKA University of America and Salina-based Kansas Wesleyan University, respectively. The signing ceremony took place inside the Pioneer Valley library.
Both are NAIA programs. Alison Magni said she signed with Kansas Wesleyan on a partial scholarship. Her mother said Sasha Brafman will get what amounts to a full scholarship, with academics and athletics combined. to attend SOKA University.
Alison Magni and Sasha Brafman were both two-time All-League players for the Pioneer Valley varsity. Brafman is a forward. Magni is a defender.
Sasha Brafman said the original plan was for her to accompany her best friend to Kansas Wesleyan.
"I've been having health problems the last two years," Sasha Brafman said. "After the mononucleosis ended, I think that weakened my immune system and I kept catching little colds.
"It was just in the last couple of weeks that I've really felt fully healthy, and just in the last couple of weeks I decided to go to SOKA. Still, I was a little wary of the health issues, and I wanted to be closer to home. Besides, SOKA had more of what I wanted academically."
Brafman said she will major in liberal arts at SOKA, a liberal arts-based university based in Aliso Niguel, with an emphasis in life sciences.
She and Sasha Brafman going their separate ways "is a little hard, because not only have we been playing soccer together since we were four, we're best friends," Alison Magni said.
"But she's still my best friend, and we'll still be in touch. I know she'll do great things at SOKA, and I support her 100 percent."
The SOKA women's soccer team finished 6-9 last season. Kansas Wesleyan, meanwhile, went 17-3-0. The Coyotes defeated Oklahoma Wesleyan 2-0 for the Kansas Collegiate Athletic Conference championship then went out in the first round of the NAIA playoffs with a 1-0 loss to No. 24 John Brown University. 
You have free articles remaining.
The KCAC is the oldest conference in the NAIA and the second-oldest in the U.S.A.
Kansas Wesleyan is a private, Christian-based school that is affiliated with the United Methodist Church. Alison Magni said the school was an easy buy-in for her.
"When I visited there, I just fell in love with the campus," she said.
"And I loved the people on the team, the people I saw there. It felt like a family. I loved the way the head coach (Kat Barton) did things. I got to see some of the practices, and I really loved the way the program was run."
Alan and Bilena Brafman, and Riccardo and Teresa Magni are all teachers at Pioneer Valley. Alan Brafman is the veteran Pioneer Valley boys soccer coach, and Bilena Brafman coached the girls soccer team this past season.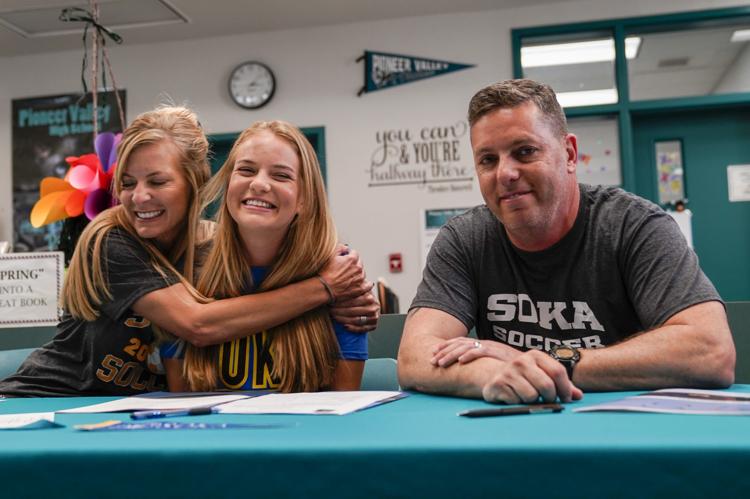 The Pioneer Valley sports program, like most in the area, moved from the CIF Southern Section to the Central Section early last year. The 2018-19 school year is the first for the Central Section newcomers.
"As parents, you do your best to help open doors and give your child the best opportunity you can," said Alan Brafman.
"But all the credit goes to Sasha. She did all the hard work and opened the doors for herself."
Bilena Brafman added, "It worked out great. She's staying in California, and we'll be able to go get to see her play."
Though his daughter will soon be headed for another part of the country, "I'm not one bit torn," Riccardo Magni said.
"This is a fantastic opportunity for her, academically, athletically, socially."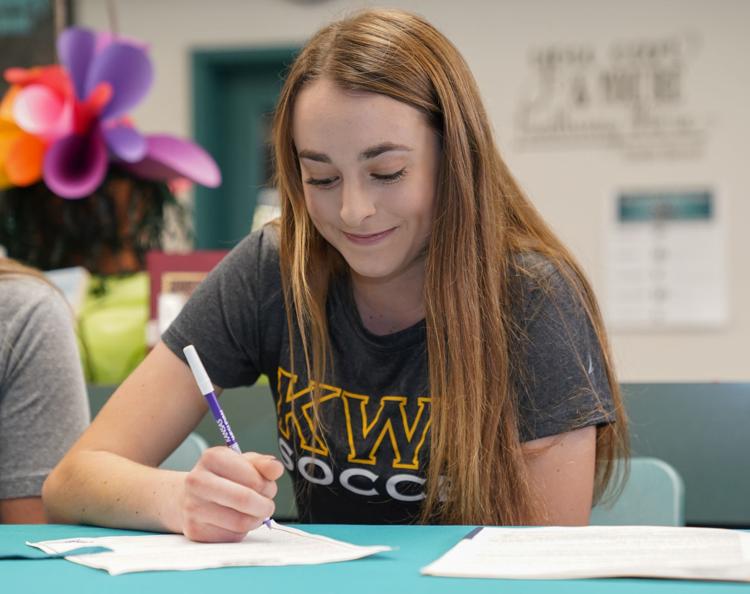 As for Teresa Magni, "I'm a little torn," she said. "Since she's going so far away, of course you worry a little bit.
"But I'm very excited for her. She'll be going to a place that has four seasons, she'll be exposed to an entirely different culture. It will be an adventure."