A group of 125-150 youngsters stretched out for calisthenics on the Pioneer Valley football field Thursday.
Veteran PV assistant football coach Chris Etheridge called out instructions as to which each group would head to when the calisthenics session broke up; "The rest of you guys are linebackers!," Etheridge shouted. "Go!"
The youngsters hustled to their respective stations and another Pioneer Valley football camp was underway.
Danny Martinez was one of many Pioneer Valley football players (coaches did so as well) who provided encouragement and instruction as the camp session went on. Martinez will be a senior when school starts later this month. He was the backup quarterback for the Panthers' varsity last year. He is vying for the starting job this year.
"This is the fourth one of these camps I've helped with," he said during a brief break in his instruction.
GRESHAM, Oregon — Parker Reynolds met his mark.
"The numbers are good. The numbers look like they're up."
Martinez said, "It's just great to see the kids so interested in the sport, that they understand the time and commitment that it takes."
New Pioneer Valley football coach John Beck oversaw the PV football camp, for the first time. Beck, who took over for John Ruiz after Ruiz stepped down at the end of the 2018 season, came to Pioneer Valley after serving two years as the defensive coordinator for Arroyo Grande coach Mike Hartman.
"I'm very pleased with the turnout," Beck said, just before group sessions commenced.
Santa Maria High School was home to a youth football camp held in conjunction with the Santa Maria Youth Football League.
You have free articles remaining.
Pioneer Valley players and coaches oversaw all of the several camp stations. Youngsters took part in a number of drills that emphasized everything from agility foot work to tackling form.
"Let's go!," Pioneer Valley defensive tackle Tony Escobedo encouraged camper Alex Vargas, 12, during a drill. "Yeah!," Escobedo shouted his approval as Vargas wrapped his arms around a tackling dummy and flattened it.
"Yeah, it's fun," said Escobedo. "Especially since I know a lot of (the campers)."
Shortly after saying that, Escobedo exclaimed, "Ooh, Tommy's killing it!," as a camper high-stepped through an agility drill.
"This is my fifth camp," Vargas said a bit later. "I just like being out doing football stuff."
Vargas said he is a wide receiver and running back on offense and plays in the secondary on defense for the Youth football Santa Maria Rebels.
During one drill, Jeremiah Flores, 9, bounced deftly off a small blocking pad twice in succession then caught a short pass that a Pioneer Valley player delivered.
Jeremiah said he plays running back for his Rebels age group team but, "It's blocking I like best," during the camp.
"It's really good to see all these kids out, I hope to see them again next year and I hope they eventually come to our school," said Beck.
080119 PV youth football camp 09.jpg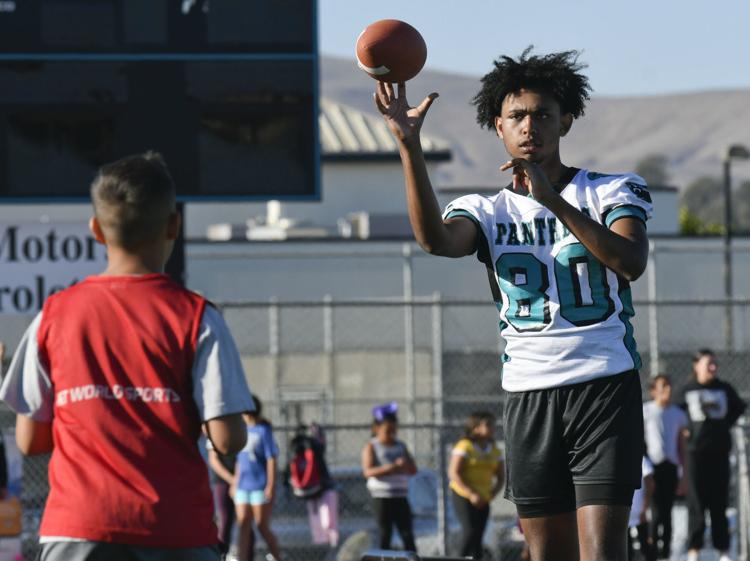 080119 PV youth football camp 01.jpg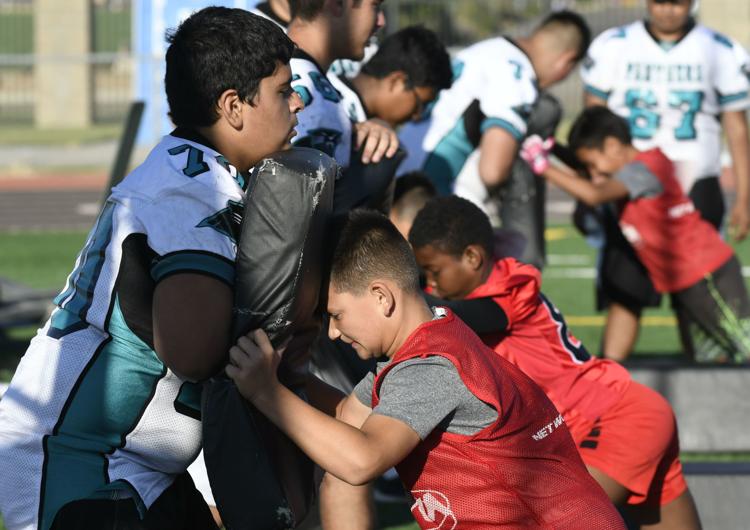 080119 PV youth football camp 02.jpg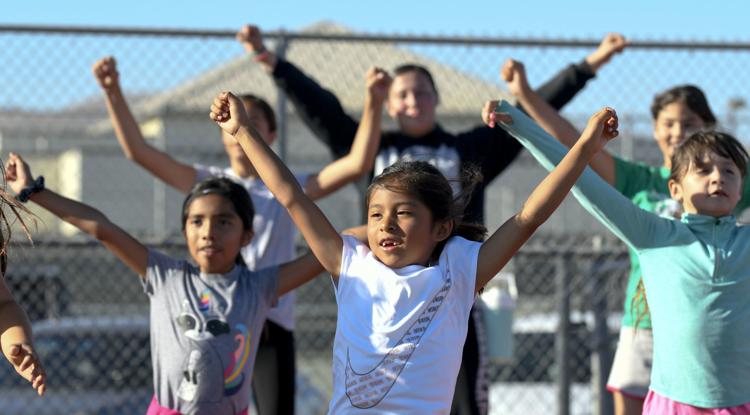 080119 PV youth football camp 03.jpg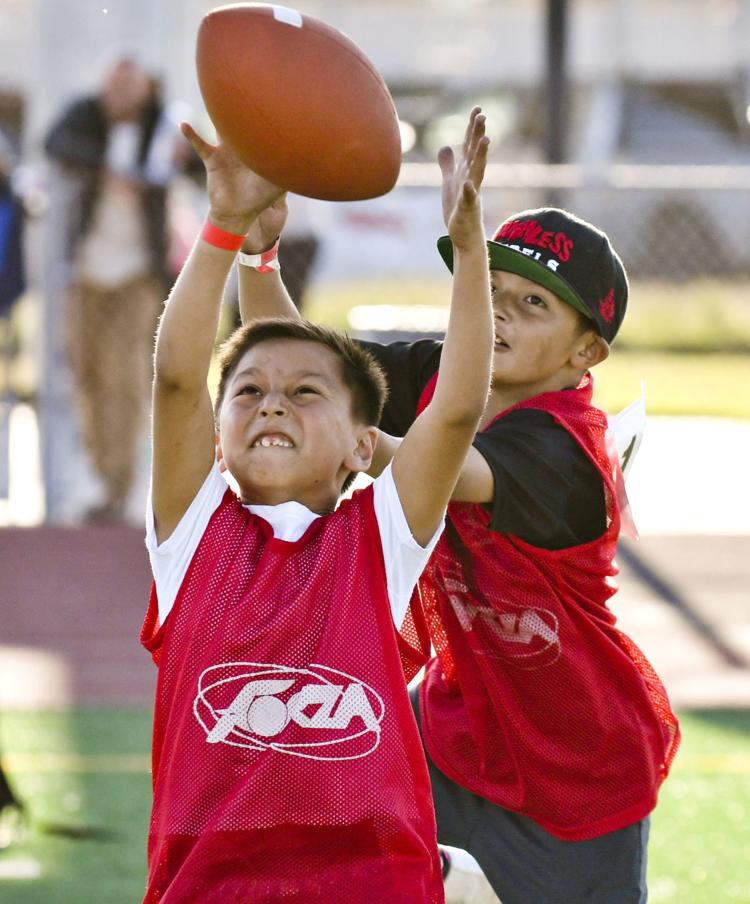 080119 PV youth football camp 04.jpg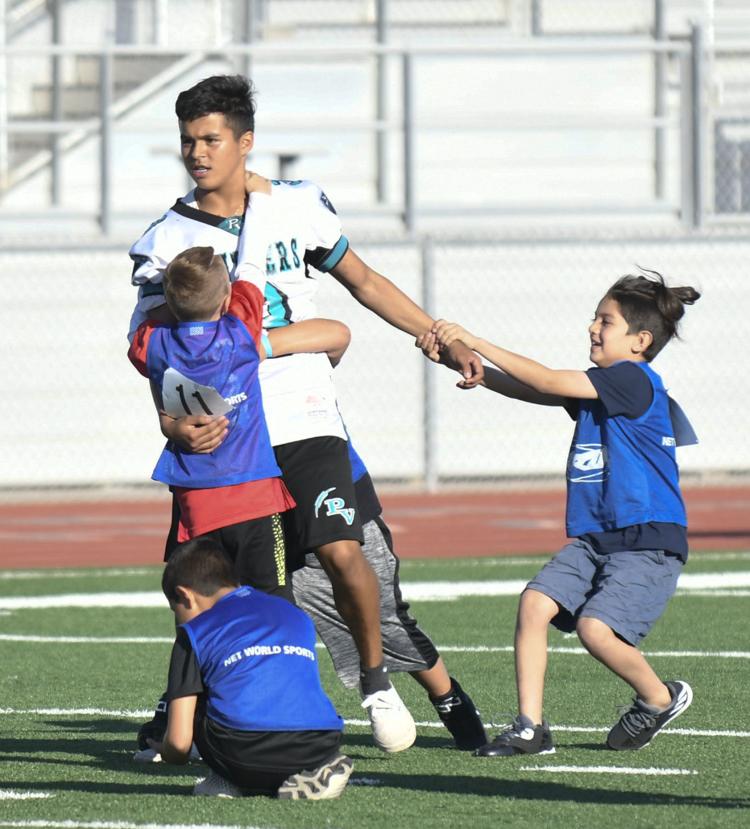 080119 PV youth football camp 05.jpg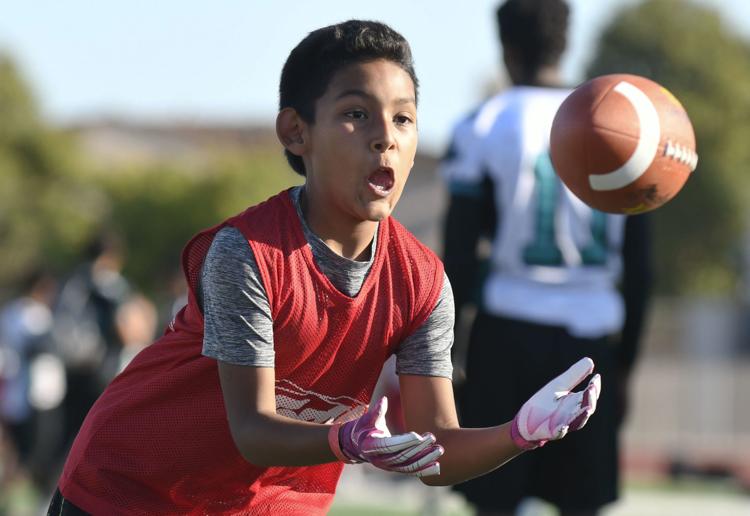 080119 PV youth football camp 06.jpg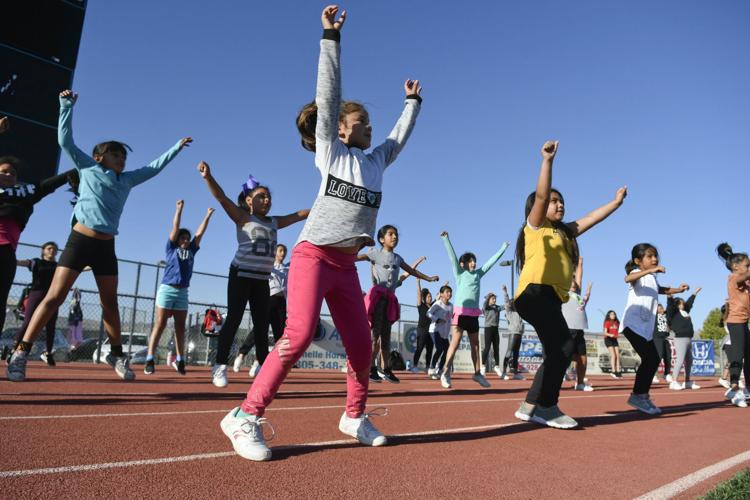 080119 PV youth football camp 07.jpg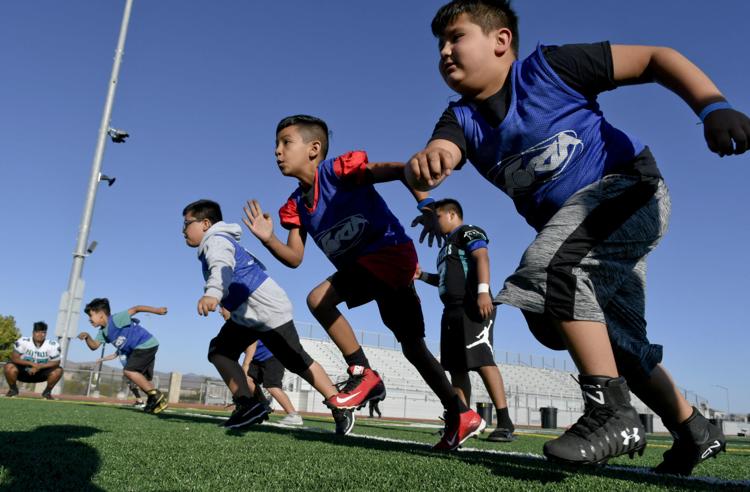 080119 PV youth football camp 08.jpg