The Round Table has returned.
The Northern Santa Barbara County Athletic Round Table held its first luncheon of the 2019-20 school year on Monday as athletes, students, coaches, school administrators and family members filled the dining room at Giavanni's Pizza in Orcutt.
Oscar Tenorio, a Lompoc football player who made the game-deciding plays in Friday's 24-7 season-opening win over Simi Valley, was named the Male Athlete of the Week.
The Northern Santa Barbara County Athletic Round Table held the first luncheon of the 2019-20 school year Monday at Giavanni's Pizza in Orcutt…
Kylie Clouse, a Santa Ynez volleyball standout who has the Pirates out to a 3-0 start, won the Female Athlete of the Week award. Clouse, who has committed to play at The Master's University, had 27 kills, seven blocks and seven aces as the middle helped her team to an undefeated start heading into Tuesday's match against Morro Bay.
Tenorio won the Athlete of the Week honor after intercepting two passes, one of which he returned for a touchdown, while also rushing for 86 yards and another score as the Braves pulled away from the Pioneers after holding a slim 3-0 lead at halftime. 
The senior starts at cornerback for the Braves but took on more of the running back duties after starter Leondre Coleman suffered a leg injury.
"At the beginning I was pretty gassed up," Tenorio said of heavily contributing both ways last week. "The second half, I was getting used to it and I was able to go both ways with no trouble."
Tenorio said the best part of his big game was coming through for his team in big moments.
"It felt good, amazing. The feeling was great," Tenorio said, adding that the players spent halftime trying to pump each other up after the teams were neck-and-neck through the first 24 minutes. 
Clouse was stunned when her named was announced as Female Athlete of the Week. In fact, she had just learned about the Round Table earlier in the day.
You have free articles remaining.
"I was really stoked to just be invited today," Clouse said. "It's really amazing to meet other players in the county and stuff. I was even more stoked to get the award."
Clouse said the Santa Ynez team is a younger group in 2019, meaning Tuesday's match-up against Morro Bay, a former Los Padres League rival, will be a challenge.
"We have four returning varsity players and the older girls are trying to implement the feeling of winning on the younger girls," Clouse said. "So this past week was really nice to give them something to strive forward to. I'm really proud of the young girls and being enthusiastic this year."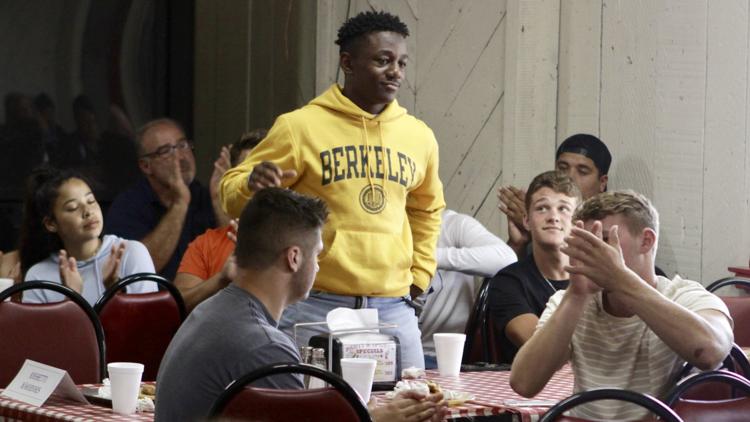 There was some tension in the air. Righetti football coach Tony Payne brought four of his players: Logan Mortensen, Kidasi Nepa, Chase Reynoso and Jake McKinnon. The Warriors, who beat Santa Maria 42-7 on Friday, will face Tenorio's Lompoc Braves on Friday in what will be one of the biggest games of the year.
"The last time we went to Lompoc, they beat the brakes off us 42-0," Payne told the crowd. "It was embarrassing and we'd like to go back to Lompoc and show them we're made of a little more than that. We have a lot of work to do this week because they have an excellent football team made up of excellent football players and an excellent coaching staff. Good luck to us, and good luck to you guys."
Other coaches and athletic directors from attending schools spent time highlighting certain student-athletes while dining on the pizza from Giavanni's. 
Brad Memberto, a beloved sports reporter who spent nearly a decade writing for Lee Central Coast Newspapers before retiring in 2015, was honored with a moment of silence as the Round Table program began. A memorial service for Memberto, who died after battling complications brought on by diabetes in June, was held Saturday in Orcutt. 
"Everyone who knew Brad knew how special he was to this community," said Charles Sommer, the Round Table's emcee. Memberto covered the weekly Round Table luncheon for years.
The Round Table will take Labor Day off next Monday and return on Sept. 9.
082619RoundTable08.jpg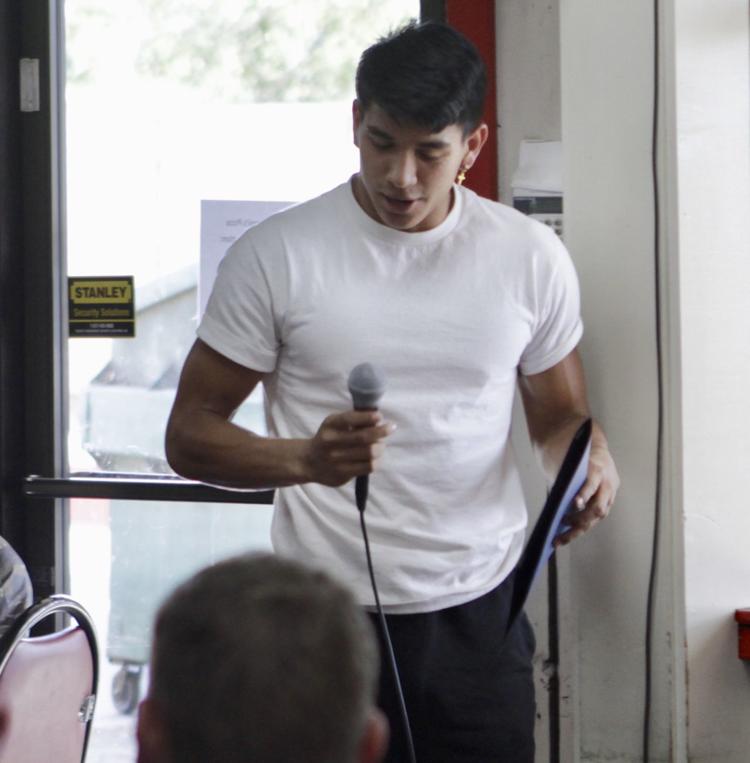 082619RoundTable04.jpg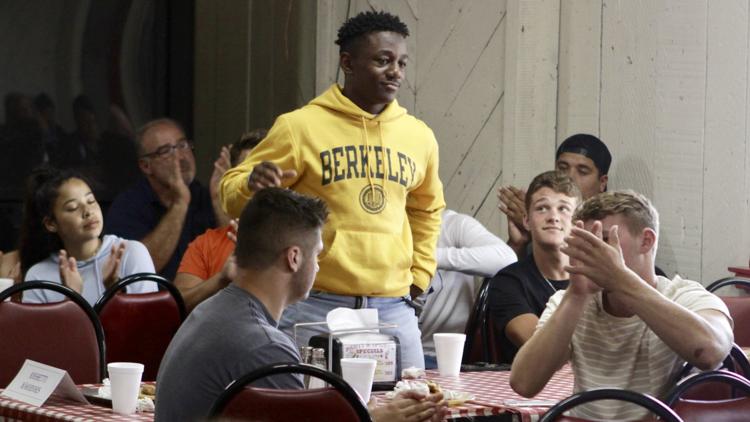 082619RoundTable03.jpg
082619RoundTable02.jpg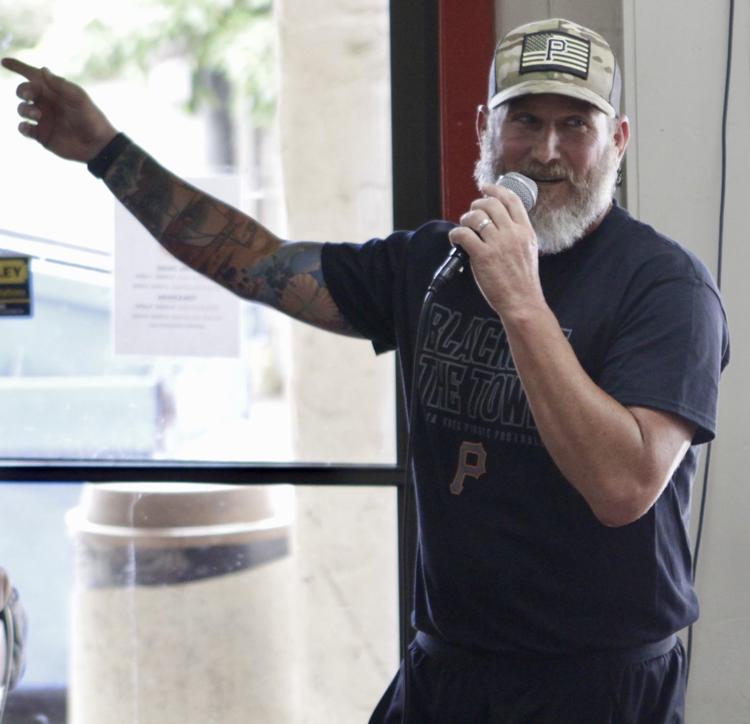 082619RoundTable01.jpg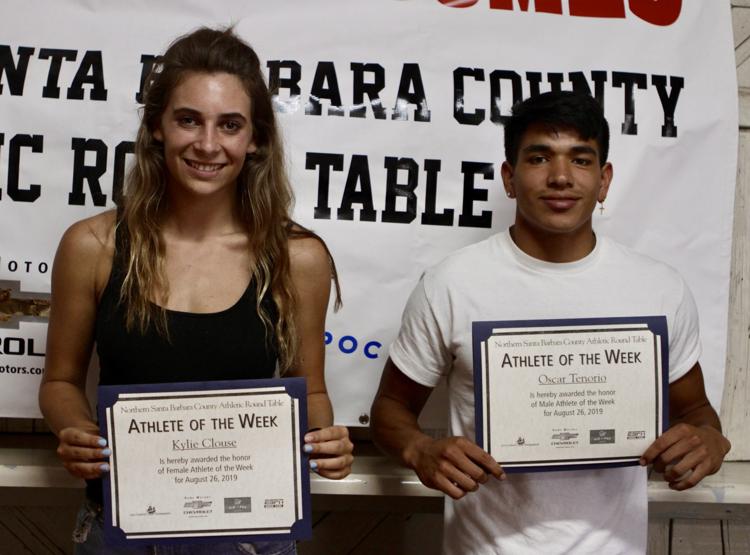 082619RoundTable05.jpg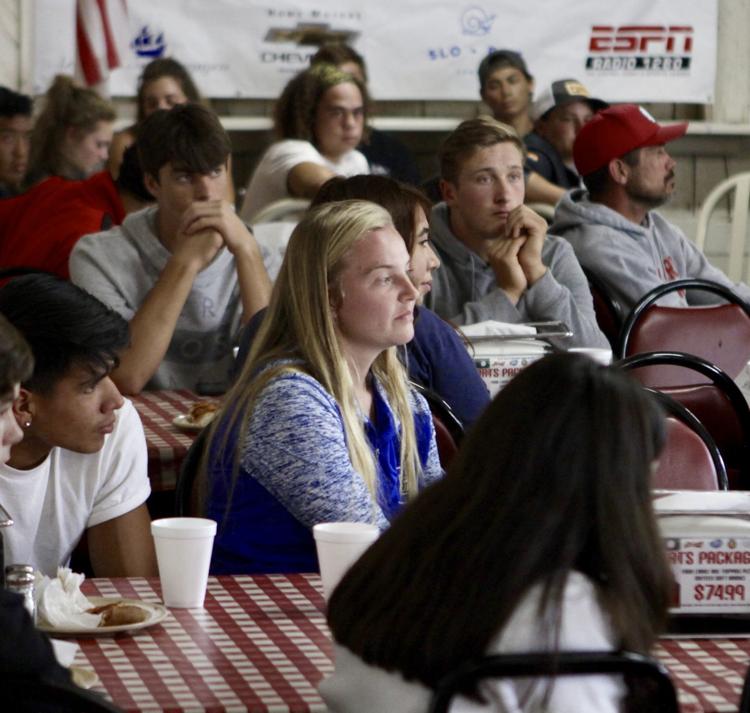 082619RoundTable06.jpg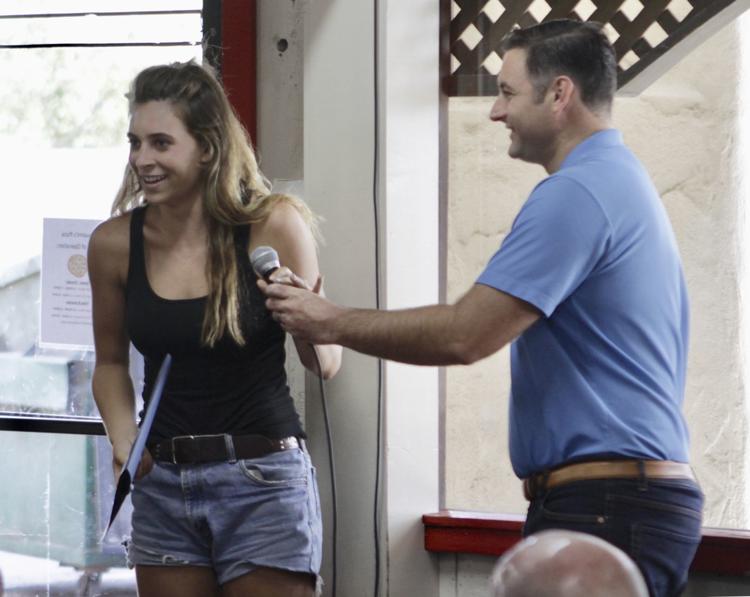 082619RoundTable07.jpg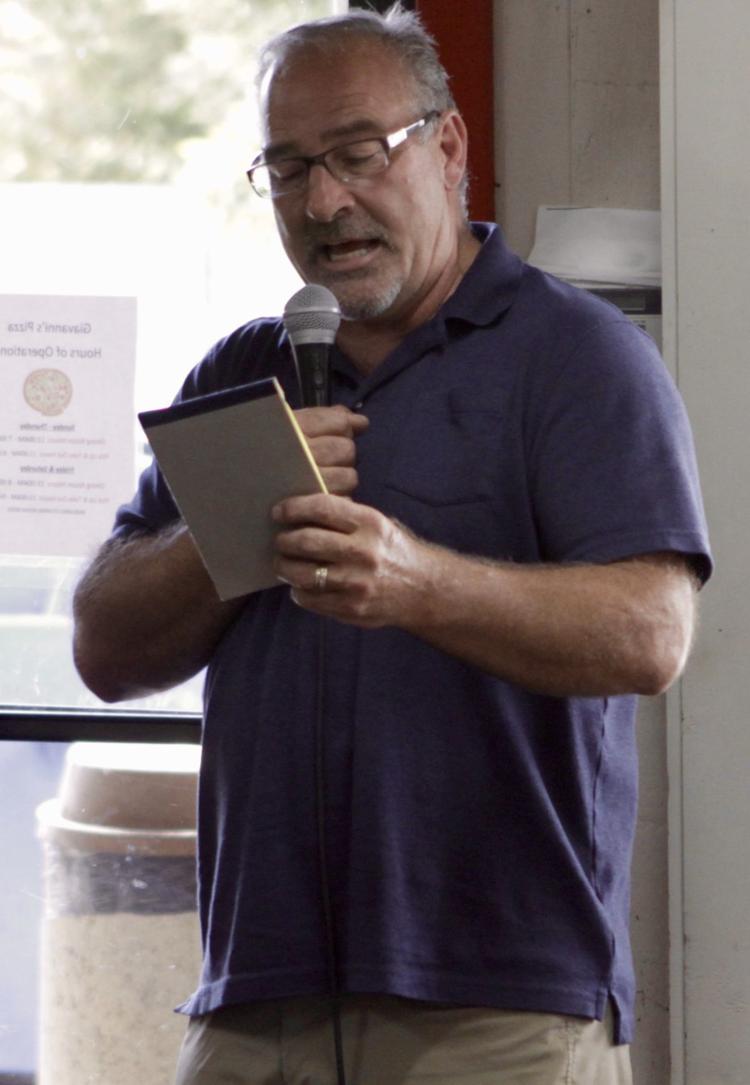 082619RoundTable09.jpg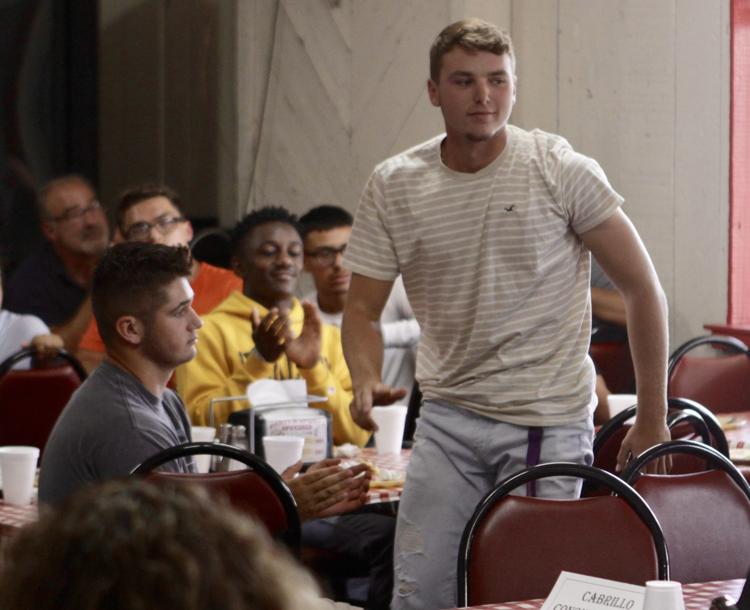 082619RoundTable10.jpg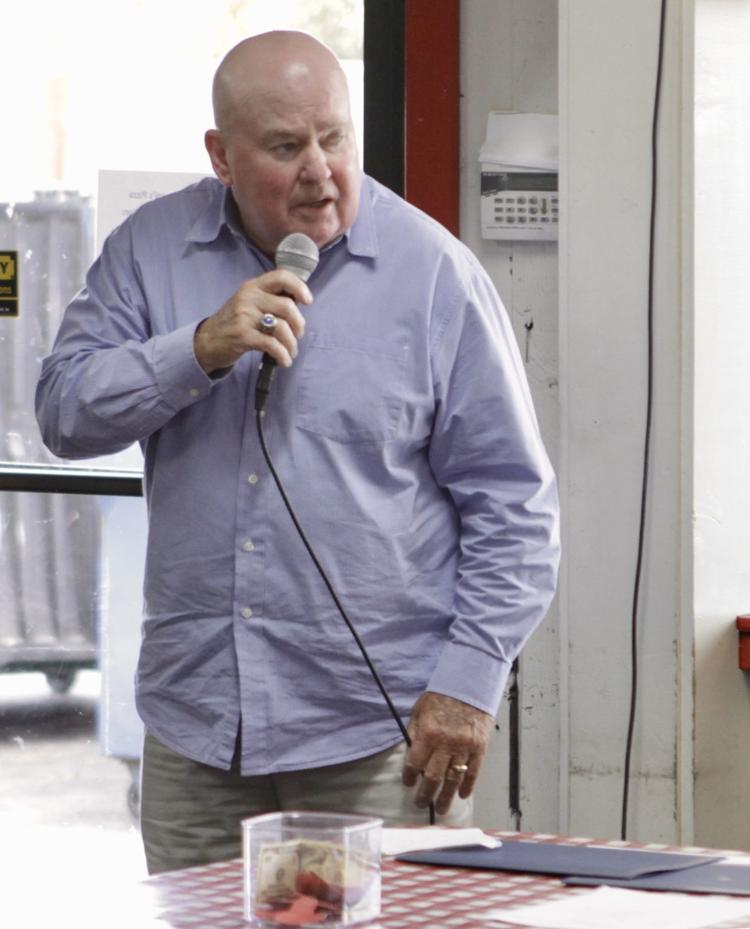 082619RoundTable12.jpg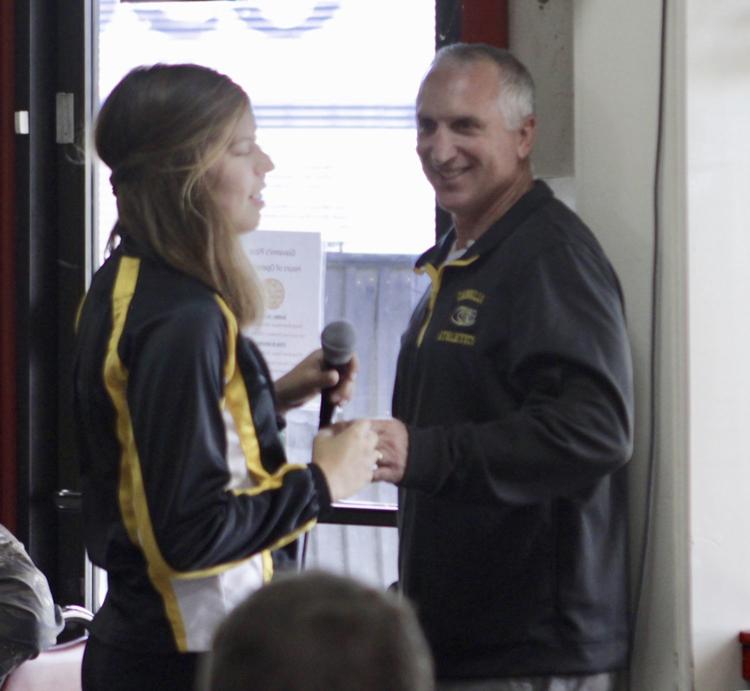 Oscar Tenorio named Athlete of the Week