After evading a would-be Orcutt Academy sack, Los Angeles Animo Robinson quarterback Jose Landa shredded would-be tackles en route to a 42-yard run for the last touchdown of the game.
Someone stripped the ball from Landa on the subsequent two-point conversion try early in the fourth quarter. Landa picked it up and tossed the ball to Isaac Fregoso for the last POINTS of the game.
It was that kind of night for Landa. The senior quarterback threw for three scores and ran for three more as the Monarchs (2-0) beat the Spartans (0-3) 52-17 in an eight-man cross-section game at Santa Maria High School's Ralph Baldiviez Stadium Friday night.
The game was Orcutt's home opener.
After Fregoso caught the conversion pass for the last points, the rest of the game was played with a running clock.
Landa hit just 10 of his 25 passes, but he threw for 237 yards.
Week Two was another great week of football. Lompoc held off a tough opponent for a win at home, the Pirates topped the Saints, and Righetti cruised past Pioneer Valley to continue their impressive start. See scores, stats, videos and more from Friday's games right here.
"During the week in practice, we emphasized defending against the deep pass," said first-year Orcutt coach Gabe Espinoza.
"We didn't do that well enough tonight."
No, the Spartans did not. They stopped some deep passes, but Landa connected with Jose Castro for touchdown strikes of 40 and 34 yards.
Castro caught four passes for a total of 168 yards. Besides the two long scoring passes to Castro, Landa tosses a seven-yard touchdown pass to Luis Washington.
Righetti will bring its high-flying offense to its house next week and the Warriors are ready for some home cooking.
Orcutt actually had the first two scoring chances, but a first-quarter Josiah DeBruno field goal try was short. The Monarchs blocked a DeBruno field goal try later in the quarter.
Orcutt drew within 16-10 briefly in the second quarter, on a five-yard Alex Sutton touchdown run and a 24-yard DeBruno field goal.
The Monarchs got two second quarter scores after that, and that was pretty much it.
Landa ran in from 17 yards out. Later, Castro split two defenders and caught a strike from Landa for the 40-yard TD pass.
Espinoza acknowledged that his team simply couldn't stay with the Monarchs after getting close.
"We've been working on getting the boys to stay on an even keel, not getting too up or too down," said Espinoza.
"I haven't done a good enough job of bringing the intensity to the boys to get us to where we need to be."
For the second straight week, The Santa Ynez Pirates owned the first half.
Besides throwing for 237 yards, Landa ran for 121. Monarchs running back Oscar Le flor was the leading rusher with 124 yards.
Le flor went 65 yards around right end for the first score of the game.
After the DeBruno field goal, the Monarchs kept the Spartans from getting much going consistently on offense.
The Monarchs intercepted Bryce Cofield three times. Cofield fumbled three snaps, though the Spartans recovered the ball every time.
A snap with Cofield in the shotgun sailed over the quarterback's head, killing a promising drive. DeBruno subsequently missed the field goal try.
You have free articles remaining.
Cofield had to field a grounder on a long snap later, and that resulted in another big loss. He did connect with Cameron Carpenter for a 21-yard touchdown pass.
Sutton, who also has a big game on defense at linebacker, distinguished himself with his tough running.
The junior, who was the rushing leader that went to the CIF Central Section eight-man semifinals in 2018, ran for 90 hard-earned yards Friday night.
Cofield threw for 103 yards and ran for 49. Sutton caught eight passes for a total of 64 yards. Either he or Cofield had a hand in all of Orcutt's positive yardage.
Orcutt will play a cross-section game at Ojai Thacher next Saturday.
"We've told the boys it's a marathon, not a sprint," said Eapinoza. "We'll get there."
Righetti split its two tournament games, edging Loa Altos 10-9 after losing 7-4 to Castilleja.
Sidney Alter popped in four goals against Los Altos. Emily Lopez scored three times and Quinn McGinty scored twice. Righetti goalkeeper Ella Hood made six saves.
McGinty scored twice against Castilleja. Lopez and Alter each scored once. Hood made five saves.
The Warriors will play two tournament games Saturday. 
Pioneer Valley Tournament
At press time, Cabrillo has won in its first appearance in the two-day tourney and host Pioneer Valley has split two games.
Cabrillo defeated San Jose Willow Glen 6-3. Pioneer Valley beat Monterey 9-5 then lost 9-3 to Fresno San Joaquin Memorial.
Cabrillo 6, Willow Glen 3
The Rams shut out the Conquistadores in the fourth quarter, but the Conqs kept enough of the 6-1 lead they had after the third to win.
Luke Benchek scored two Cabrillo goals. Goalkeeper Chase Fitchner boosted the Conquistadores with a series of second-half saves.
Pioneer Valley 9, Monterey 5
Larry Daniel popped in four goals, and the host team won its tournament opener.
Angel Aguilar and Adrian Eisner scored two PV goals apiece. The other Panthers score was an own goal against Monterey.
San Joaquin Memorial 9, Pioneer Valley 3 Eisner scored first in this battle of Panthers teams, but it was just about all San Joaquin Memorial after that.
Antonio Santeufenia finished with three San Joaquin Memorial goals. Mikko Mowatt scored twice.
Aguilar and Alex Velazquez had a PV goal apiece.
090619 Orcutt Academy vs Animo Football 02.jpg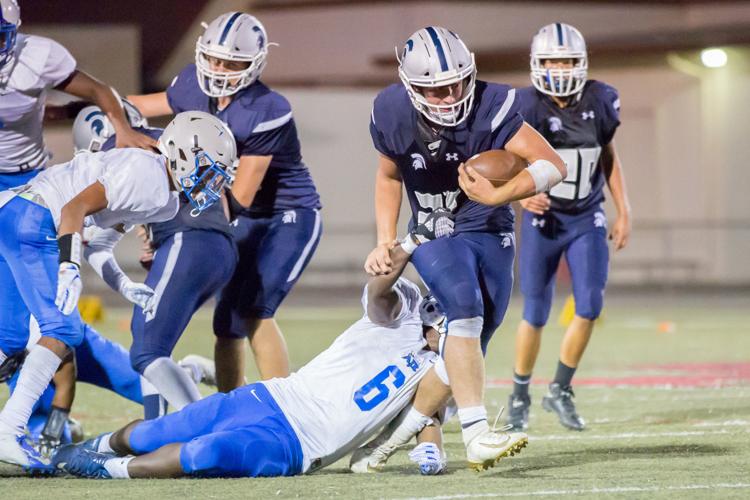 090619 Orcutt Academy vs Animo Football 01.jpg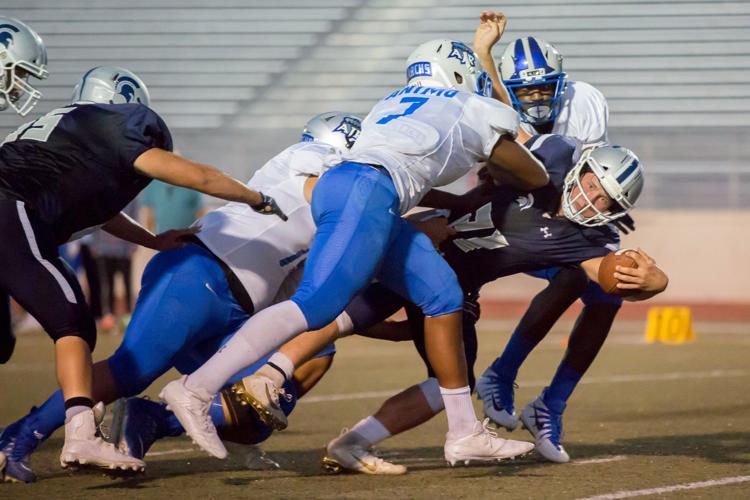 090619 Orcutt Academy vs Animo Football 03.jpg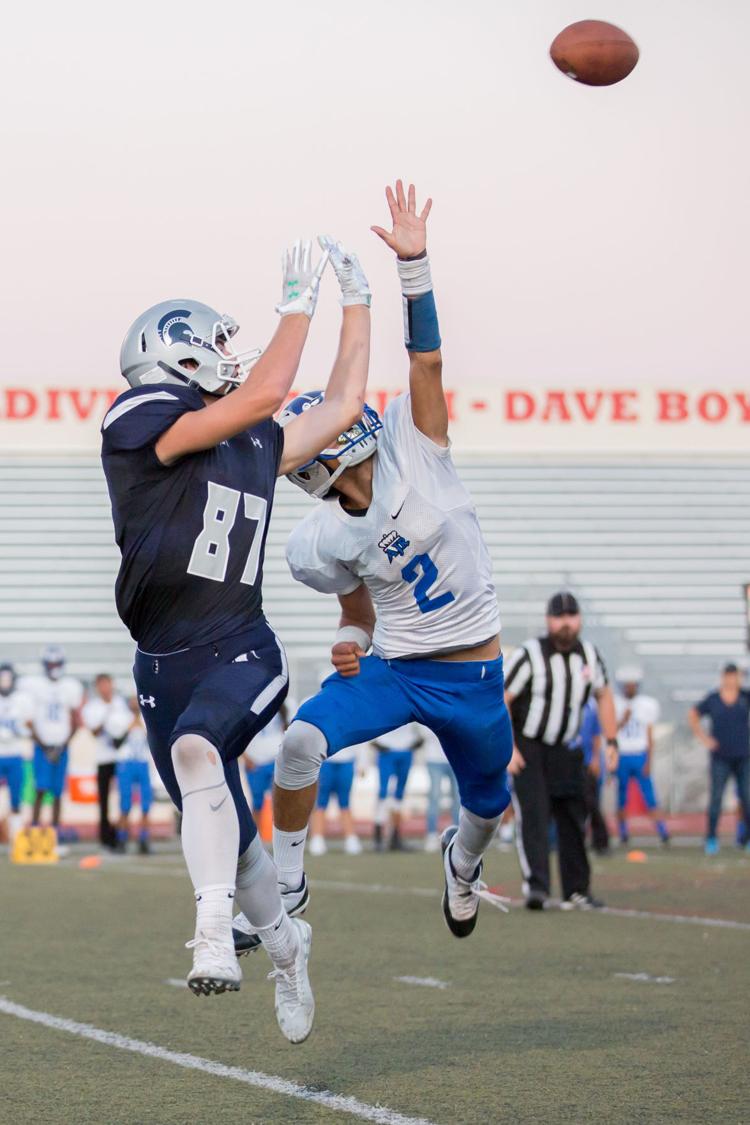 090619 Orcutt Academy vs Animo Football 04.jpg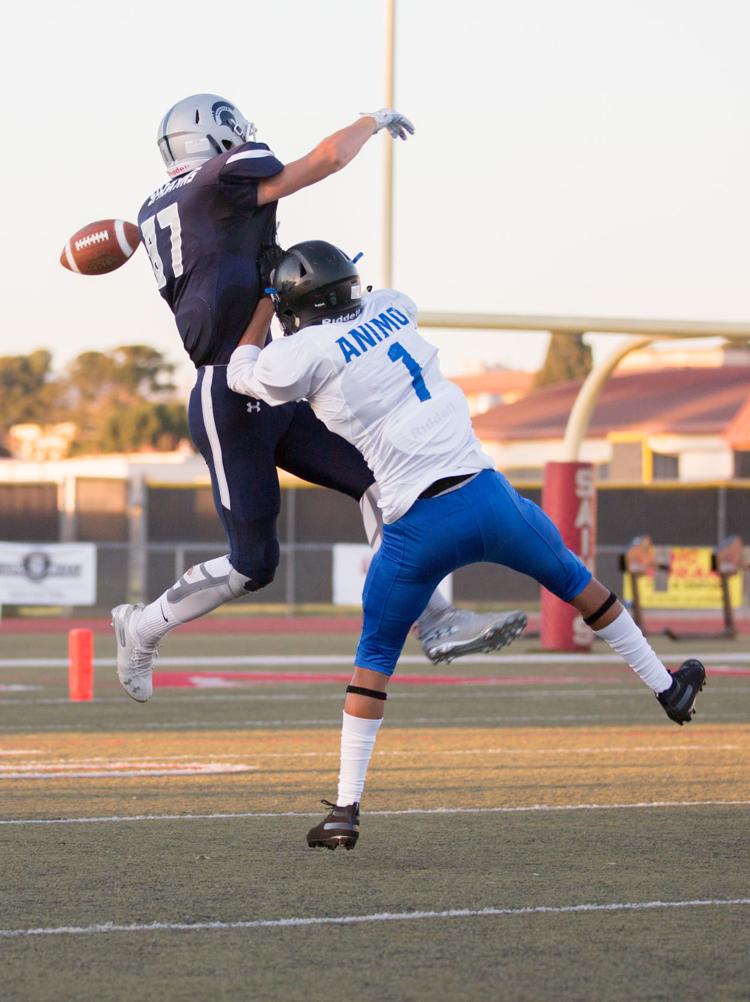 090619 Orcutt Academy vs Animo Football 05.jpg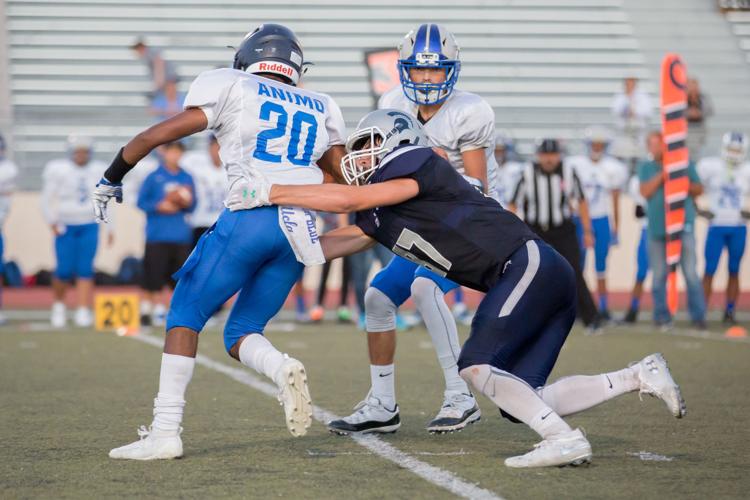 090619 Orcutt Academy vs Animo Football 06.jpg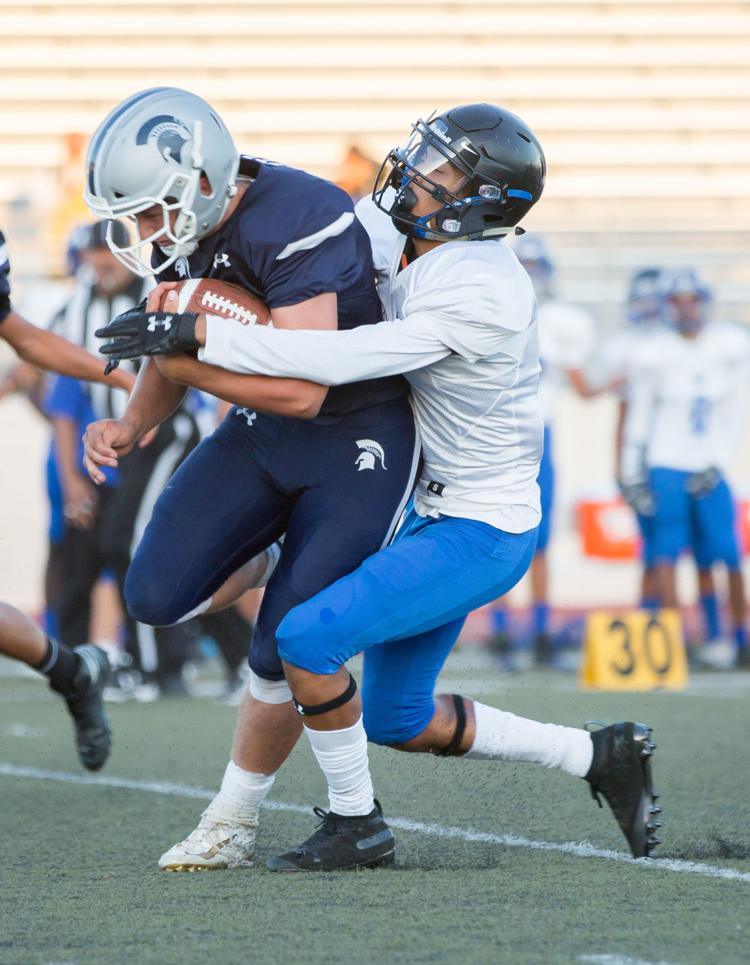 090619 Orcutt Academy vs Animo Football 07.jpg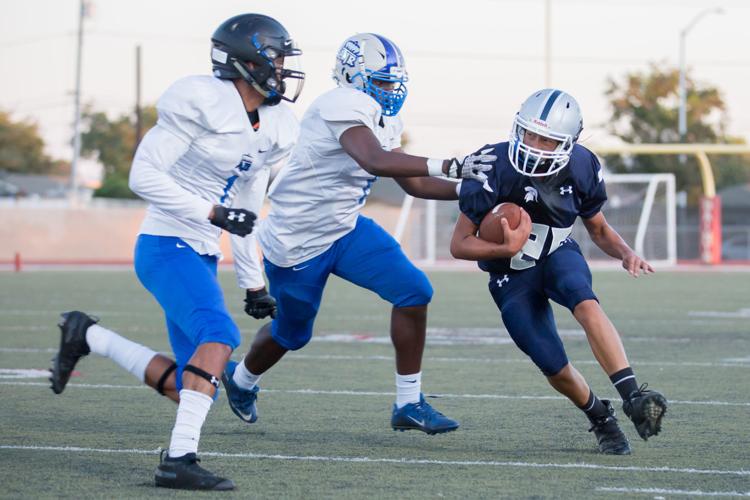 090619 Orcutt Academy vs Animo Football 08.jpg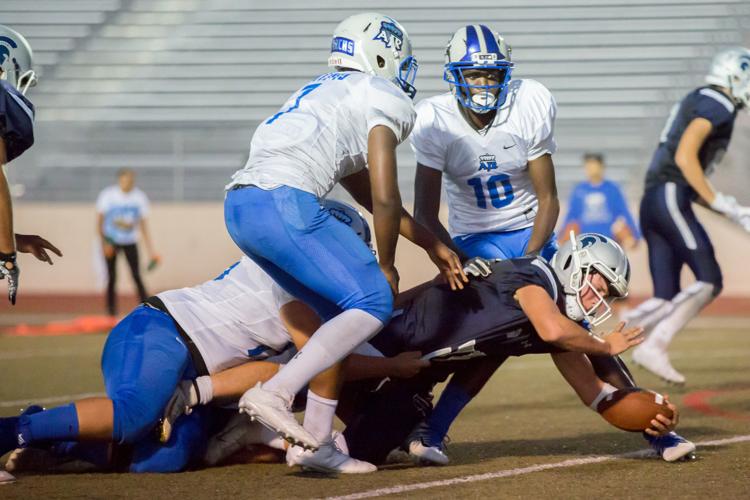 090619 Orcutt Academy vs Animo Football 09.jpg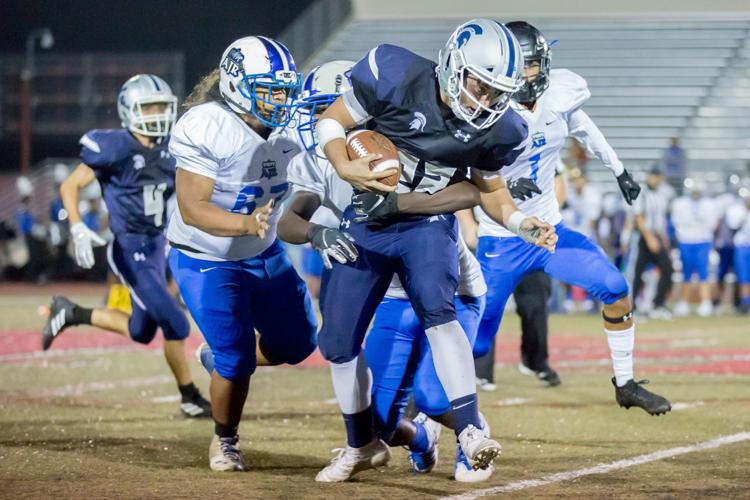 090619 Orcutt Academy vs Animo Football 10.jpg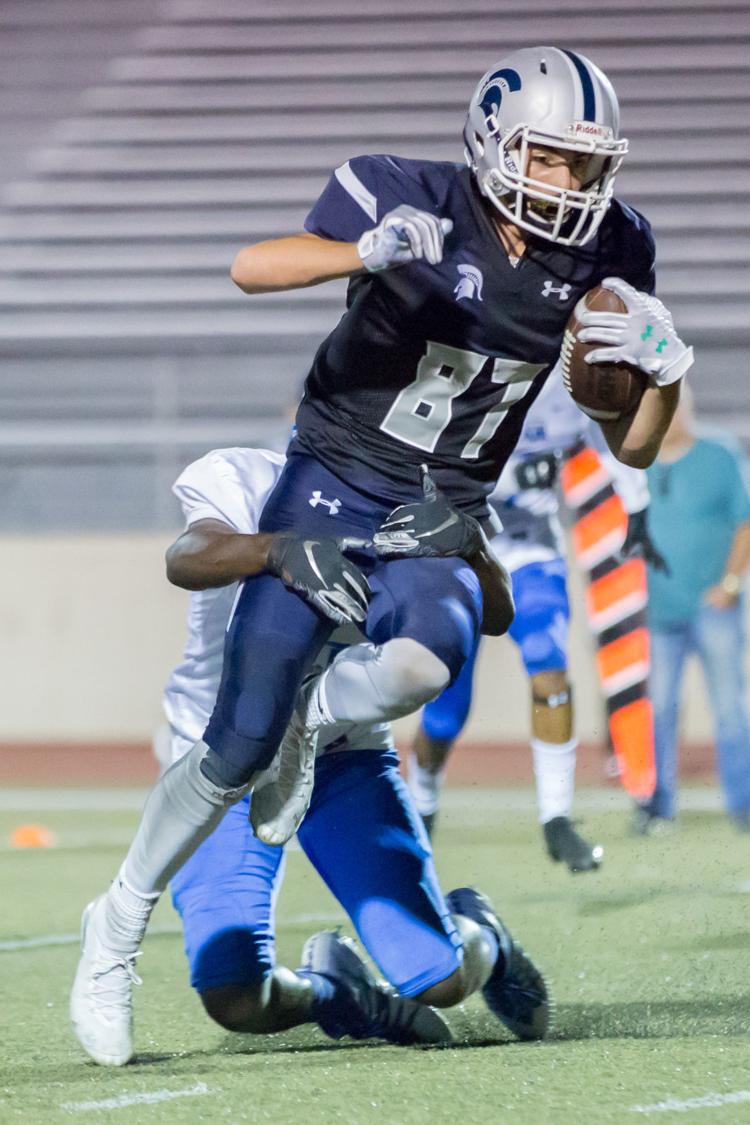 090619 Orcutt Academy vs Animo Football 11.jpg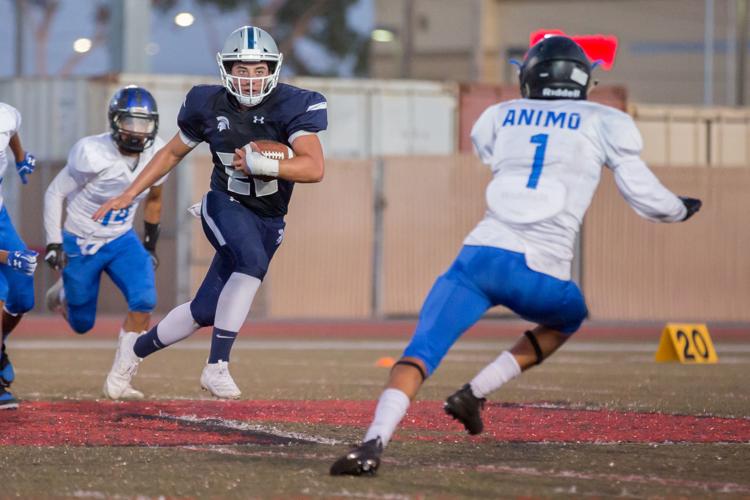 090619 Orcutt Academy vs Animo Football 12.jpg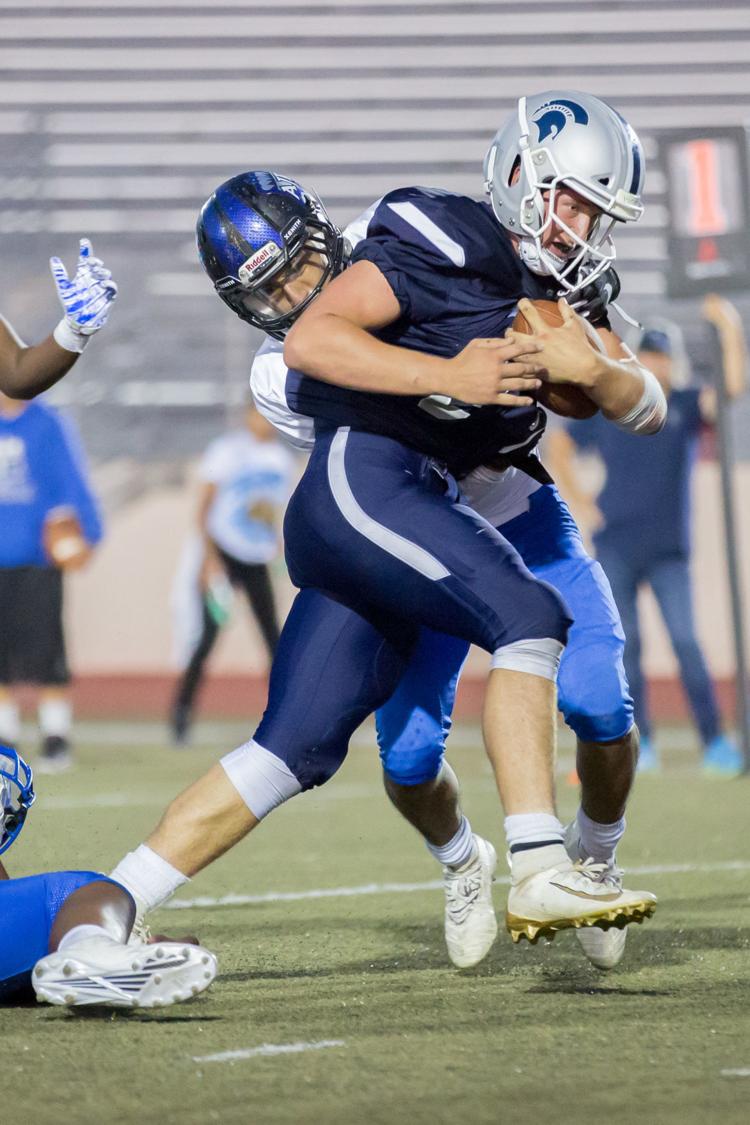 090619 Orcutt Academy vs Animo Football 13.jpg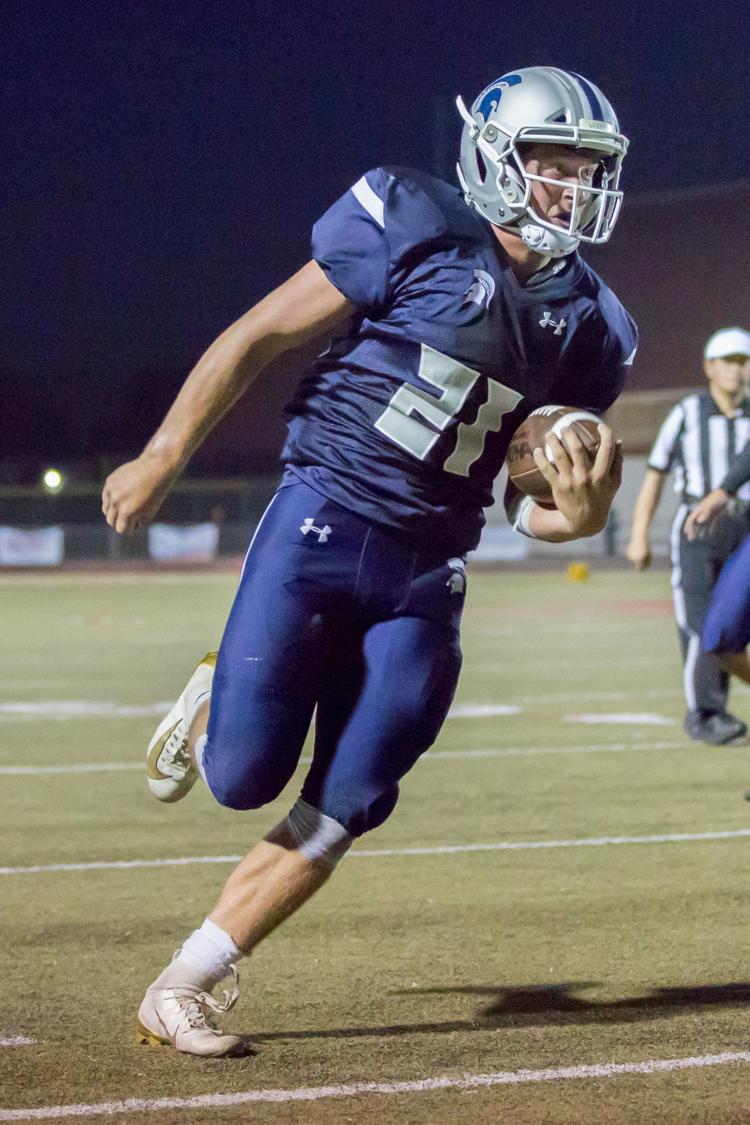 090619 Orcutt Academy vs Animo Football 14.jpg