Pioneer Valley spent much of last season competing for an Ocean League championship.
The Panthers spent much of Monday afternoon in a very different volleyball setting.
The Pioneer Valley girls volleyball team traveled to the Anderson Recreation Center in Lompoc to face an upstart program: The Lompoc Valley Baptist Hawks.
The Hawks started their athletic programs this school year and their volleyball team is the first varsity team to ever wear the Lompoc Valley Baptist colors in CIF-sanctioned competition. The school has about 20 to 25 students, with only three male students. 
Lompoc Valley Baptist, which will field a girls basketball team in the winter and a softball team in the spring, hosts opponents at the recreation center in Lompoc, a gym just barely big enough to fit a volleyball court.
Lompoc Valley Baptist played their first-ever sports game against Pioneer Valley, in the Anderson Recreation Center in Lompoc on Monday.
Players had about a foot of legroom on the baseline. Above the court were antiquated light fixtures just waiting to interfere with a lofted pass. A ball out of bounds was a ball heading toward a pane-glass window. 
Pioneer Valley cruised to a 25-4, 25-6 and 25-4 win, despite the alien surroundings. Rayleen Lopez and Sinai Sanchez each had nine service aces. Paola Zarate had eight. Cora Irving and Haezel Ortega had three kills apiece for the Panthers.
The Hawks have agreed to join the Coast Valley League in 2020. There they will face off against schools like Valley Christian Academy in Santa Maria and other smalls schools like Maricopa and Cuyama Valley. 
Many of the girls on the Hawks are playing volleyball for the first time. 
Pioneer Valley coach Nikki Knowlson knows how it feels to be the overmatched team, so she was sympathetic to Lompoc Valley Baptist Monday.
"We've been there; we've played teams that are levels above us," Knowlson said. "I told our girls that we're coming in and respecting the game and we're respecting the other team. If they make mistakes, we are not laughing about it, we're not making a joke. We play our game and we respect who we are playing.
Michahjuliana Lundberg is new to the high school sports scene. Tyler McCoy is not. However, both were named Athletes of the Week for the first time during Monday's Northern Santa Barbara County Athletic Round Table at Giavanni's Pizza in Orcutt.
"I've experienced it where teams come in and they are so far above us that they start laughing and that's more degrading than getting beat."
The match featured a positive and encouraging atmosphere despite the lopsided scores.
Though the Hawks weren't able to keep up with the Panthers, they did improve as the match went along, especially in the second set. After Pioneer Valley got most of its points on straight serving aces, the Hawks battled back to force some extended rallies and even score outright points. 
Twice, Lexus Faulkner got the ball over the net to score points for the Hawks. Kiersten Knutson made some critical digs on the backline. Cadence Agbodike was the most consistent player, sliding for digs or popping up crisp sets. Agbodike was named to the All-Tournament Team at VCA's tournament last weekend. 
Paul Knutson, the team's coach, says the Hawks' two best players will be eligible Tuesday ahead of their Thursday match at SLO Classical Academy: His daughters Shantelle and Heather Knutson. Those two are transfers from VCA.
"Most of our players don't have any experience at the high school level playing sports," Knutson said. "So they can easily get down on themselves. I just focus on keeping them motivated and keep pushing them. But, ultimately, we'll come back to practice tomorrow and their spirits will get rejuvenated and we'll work on the things we were lacking tonight."
You have free articles remaining.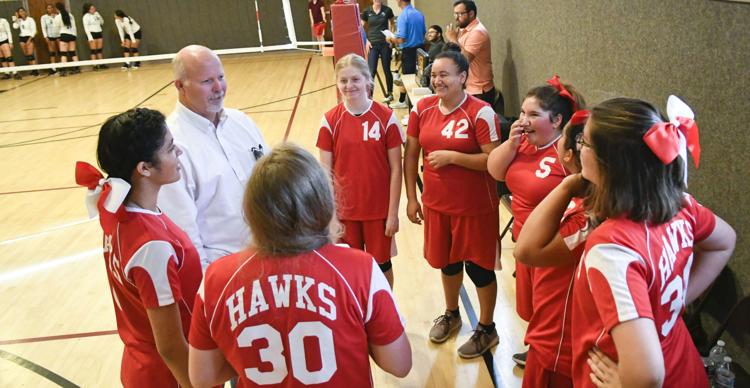 Knutson says the school starting athletics provides an opportunity for students who wish to attend a smaller school and still compete in varsity sports. 
"We're just starting out so there's always space on the court," Knutson said. "These kids can get in the game and not just go to practices and sit on the bench. This first year, we are trying to play everybody as much as we can. It's a great opportunity because there are fewer kids and a little less competition to get on the floor for kids without a lot of experience.
"But we're hoping to change that in the future as we continue to grow."
Pioneer Valley next plays at Bakersfield Liberty on Wednesday. The Panthers will start Ocean League play next week. 
Pioneer Valley 266, Orcutt Academy 283
Medalist Breanna Villalobos shot a career best 44 over the front nine at Rancho Maria, leading the Panthers (3-3, 3-2), who are off to their best start in memory, to an Ocean League win over the Spartans.
Teammates following Villalobos were Clarissa Novela (49), Julia Vargas (56), Carmen Guerrero (58) and Grace Ruiz (59).
Karli Lundberg led the Spartans with a 49. Melissa Burns carded a 50, Lauren McClung came in at 59, Luna Sahagun shot a 60 and Debbie Sawyer came in at 65.
Santa Ynez 260, San Marcos 285
Santa Ynez won its first Channel League match, beating the Royals.
San Marcos' Alex Manion, with a 43, won medalist honors.
The Pirates were led by Morgan Blunt and Bridget Callaghan, who each shot 48.
Caelyn Linane (52), Emily Melby (58) and Ryann Melville rounded out the Pirates' scoring.
Nipomo 269, Santa Maria 346
The Titans scored a win at the Santa Maria Country Club's par-35 course on Monday.
The Titans improved to 3-0 in the Ocean League.
Kaitlyn Nunez, with a 47, was the day's low scorer.
Christina Regalado was the low scorer for the Saints with a 60.
The two teams meet again at Monarch Dunes on Thursday.
091619 PV LV Baptist volleyball 04.jpg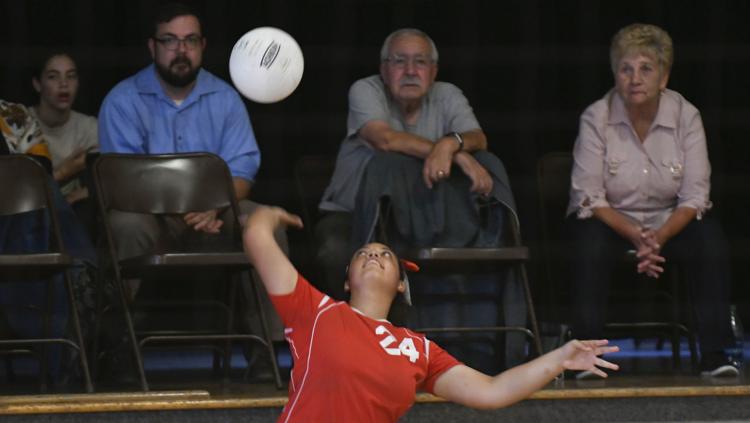 091619 PV LV Baptist volleyball 01.jpg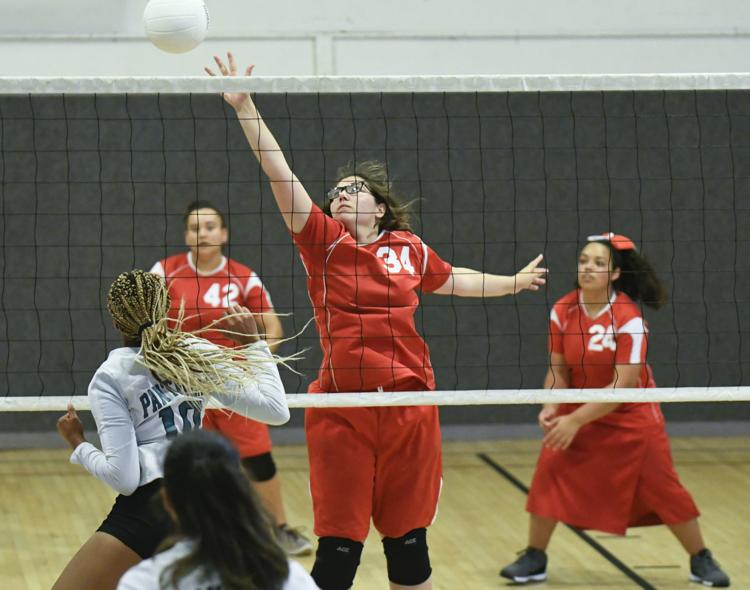 091619 PV LV Baptist volleyball 02.jpg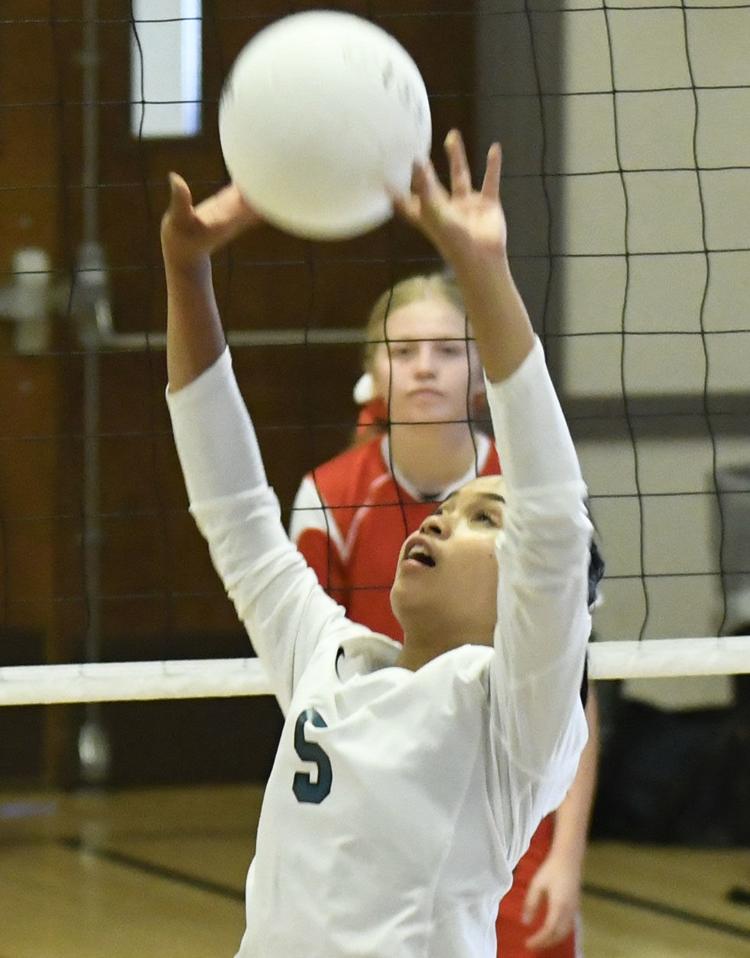 091619 PV LV Baptist volleyball 03.jpg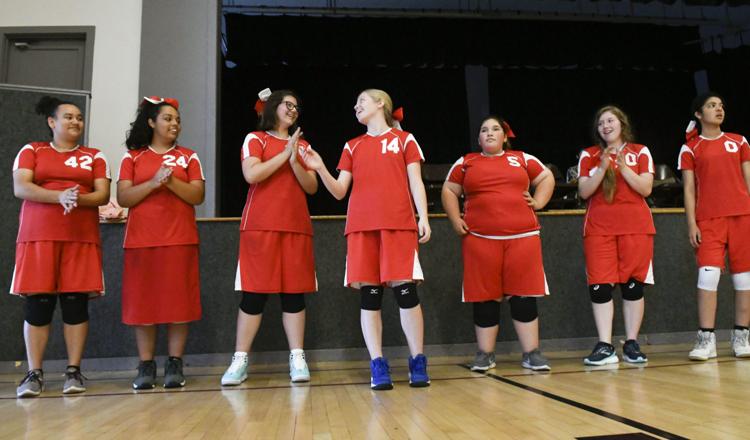 091619 PV LV Baptist volleyball 05.jpg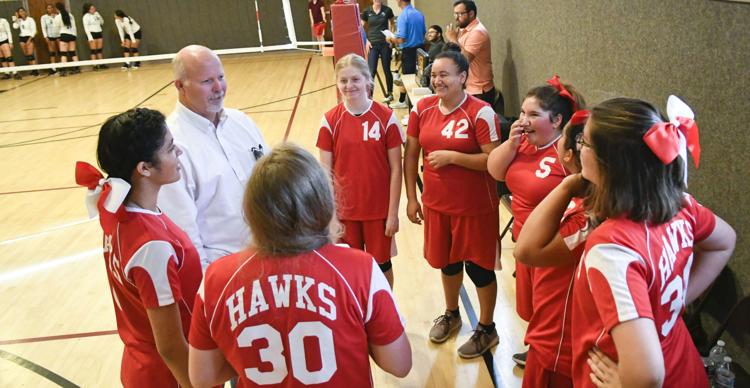 091619 PV LV Baptist volleyball 06.jpg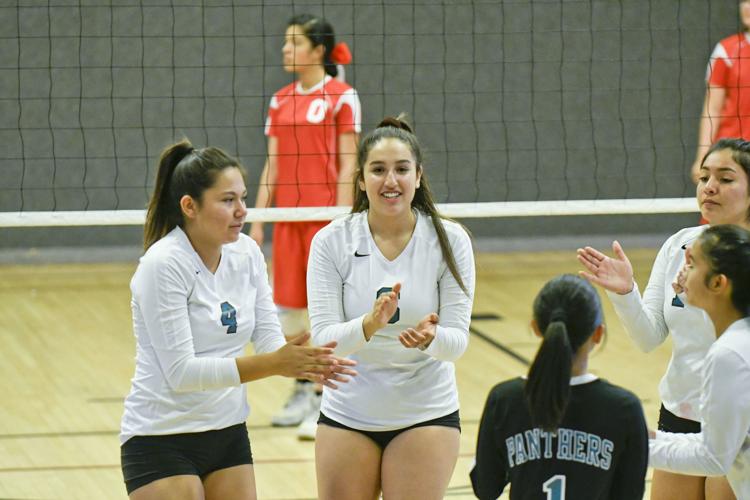 091619 PV LV Baptist volleyball 07.jpg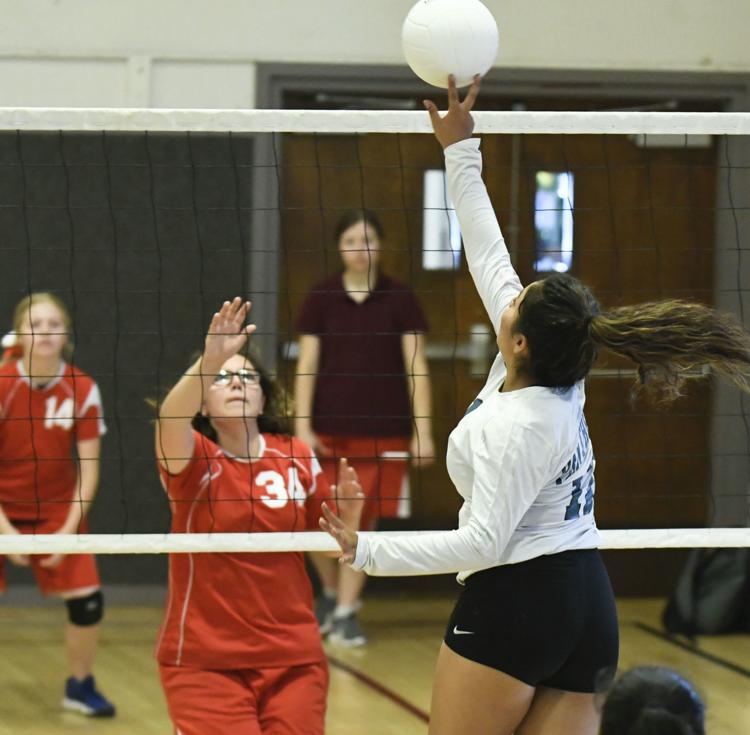 091619 PV LV Baptist volleyball 08.jpg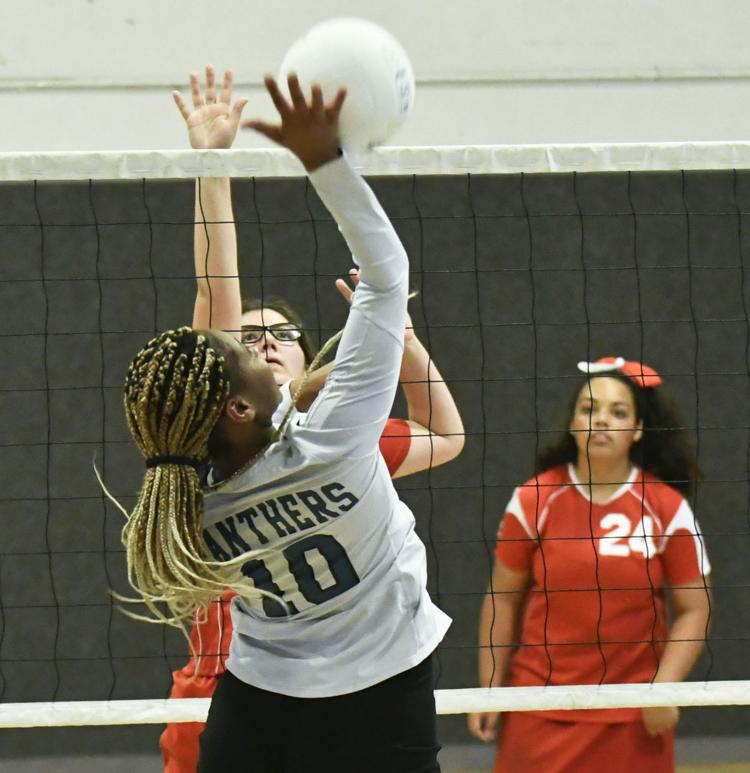 091619 PV LV Baptist volleyball 09.jpg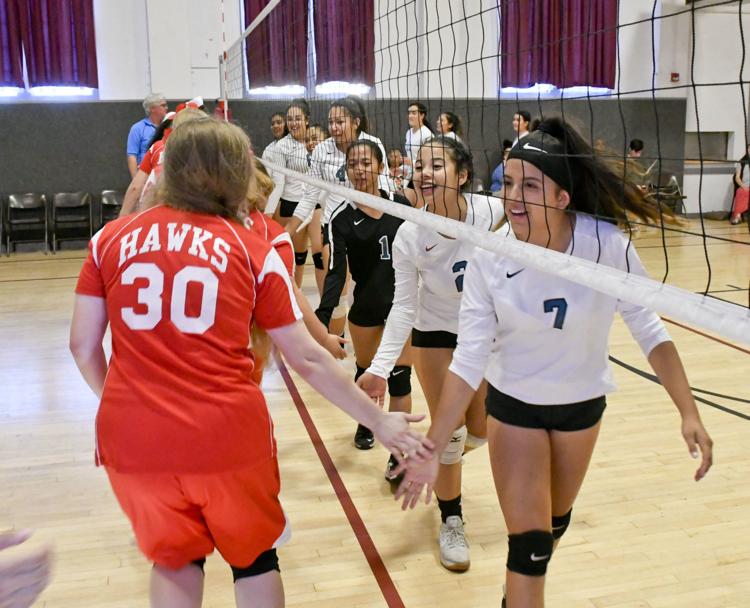 091619 PV LV Baptist volleyball 10.jpg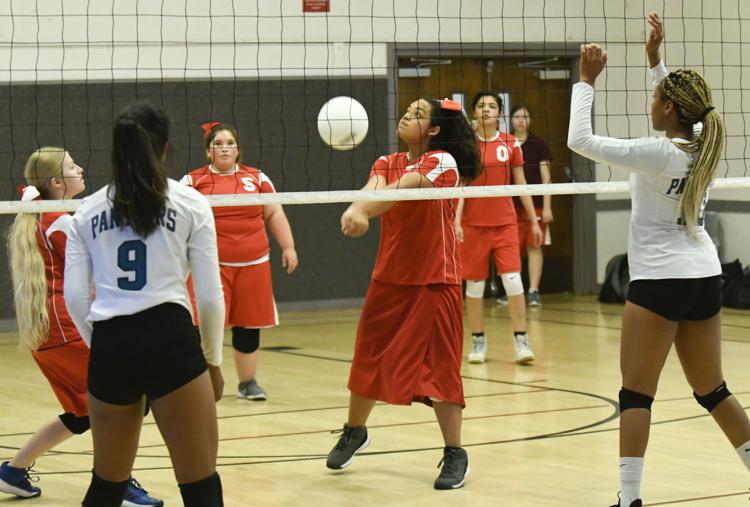 091619 PV LV Baptist volleyball 11.jpg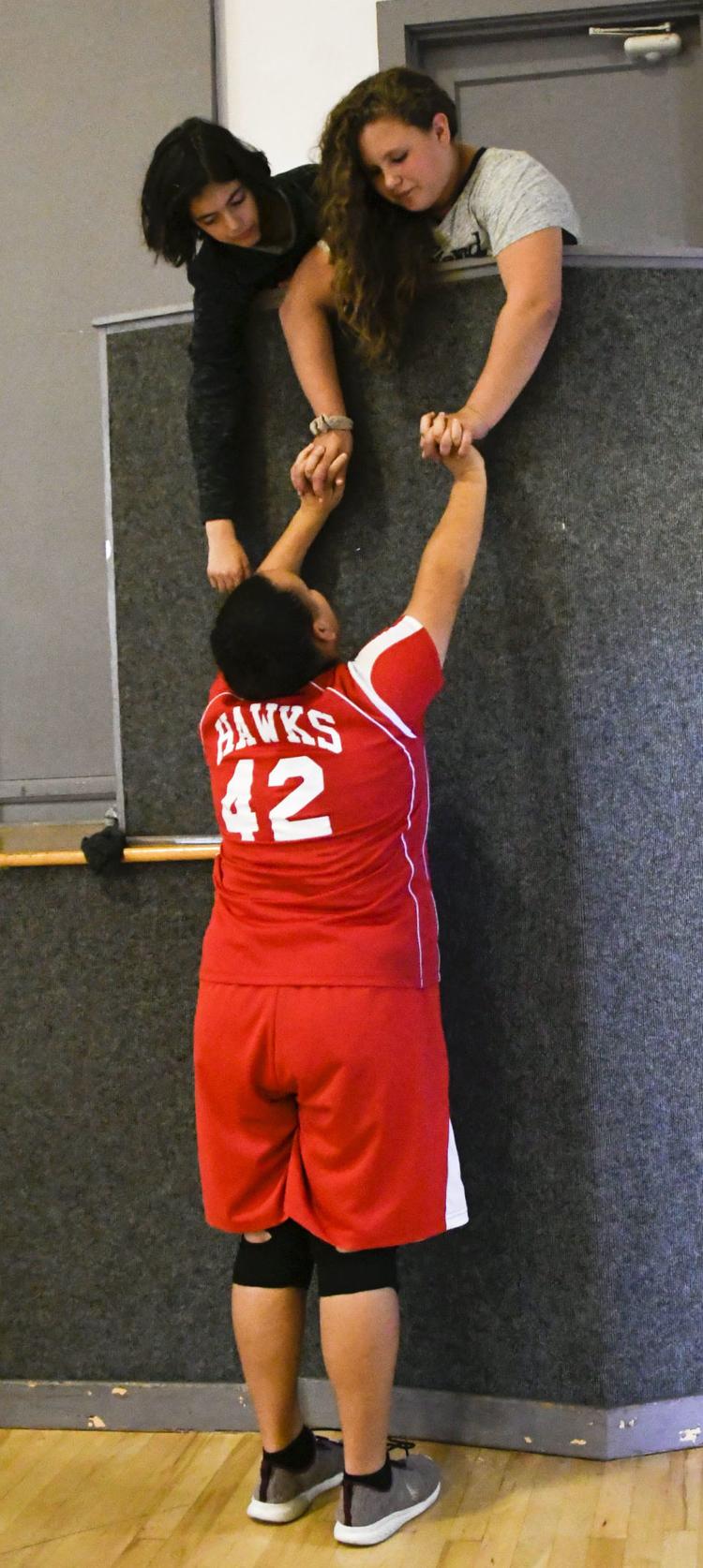 091619 PV LV Baptist volleyball 12.jpg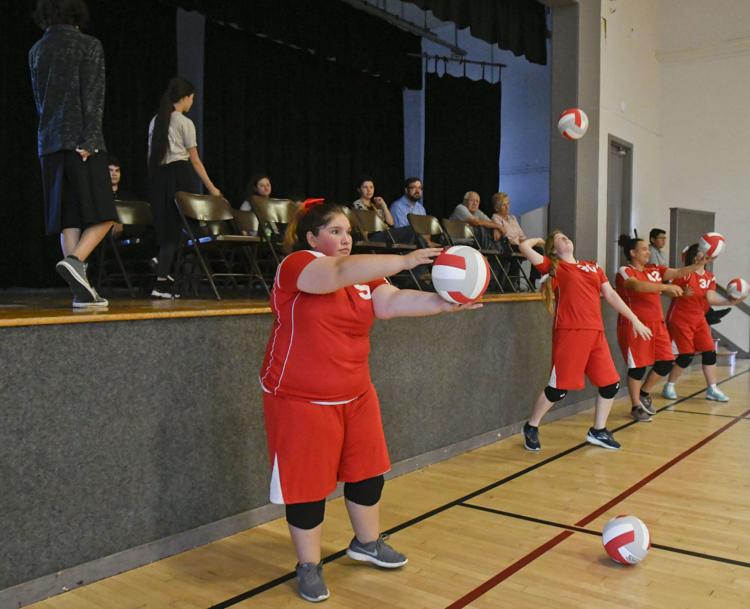 091619 PV LV Baptist volleyball 13.jpg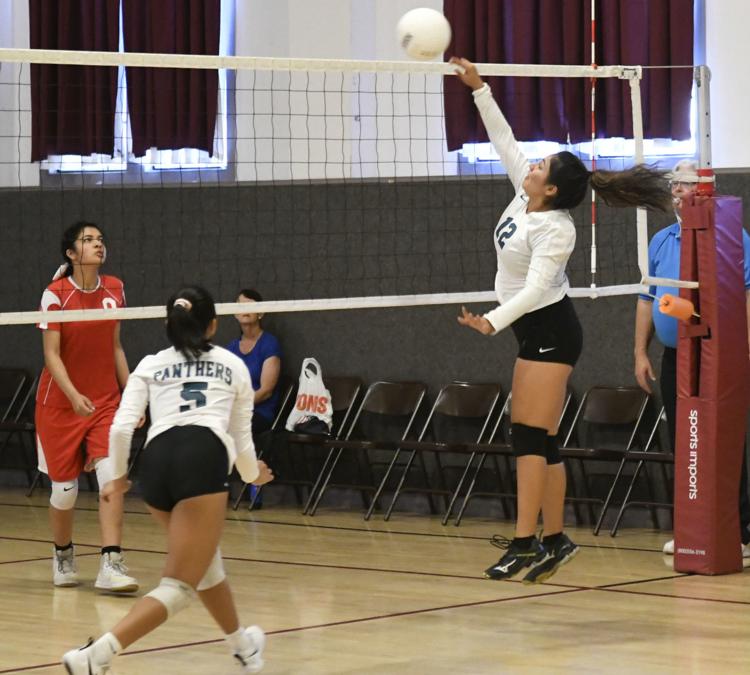 091619 PV LV Baptist volleyball 14.jpg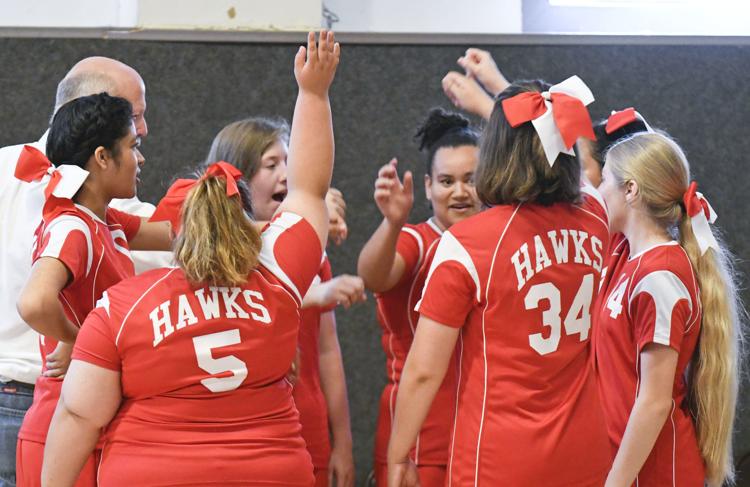 091619 PV LV Baptist volleyball 15.jpg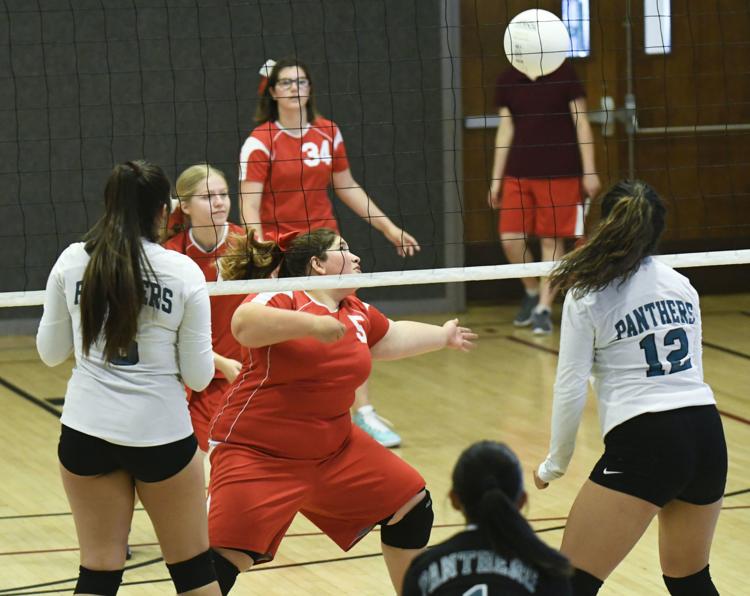 091619 PV LV Baptist volleyball 16.jpg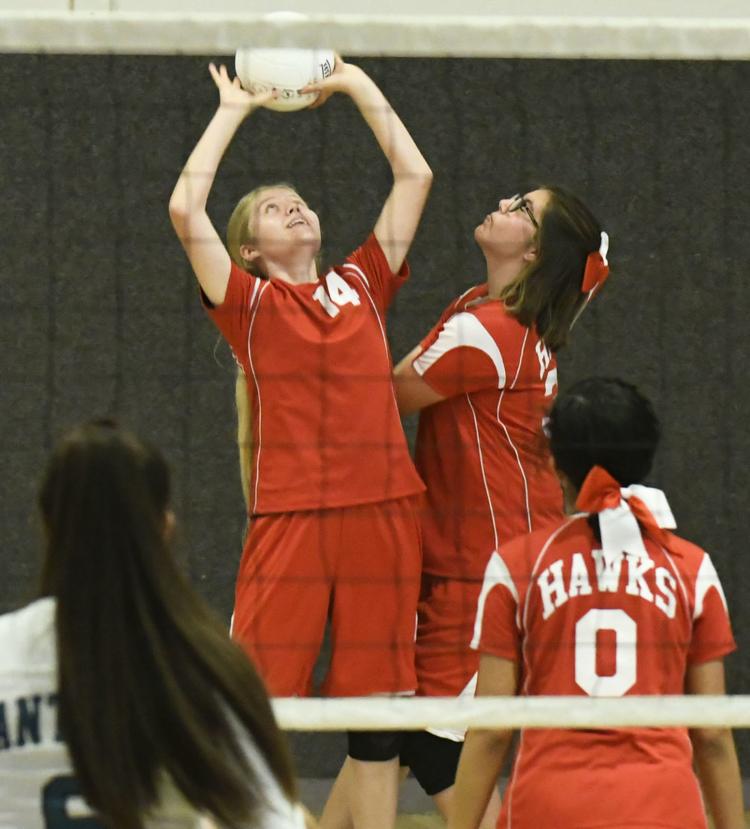 091619 PV LV Baptist volleyball 17.jpg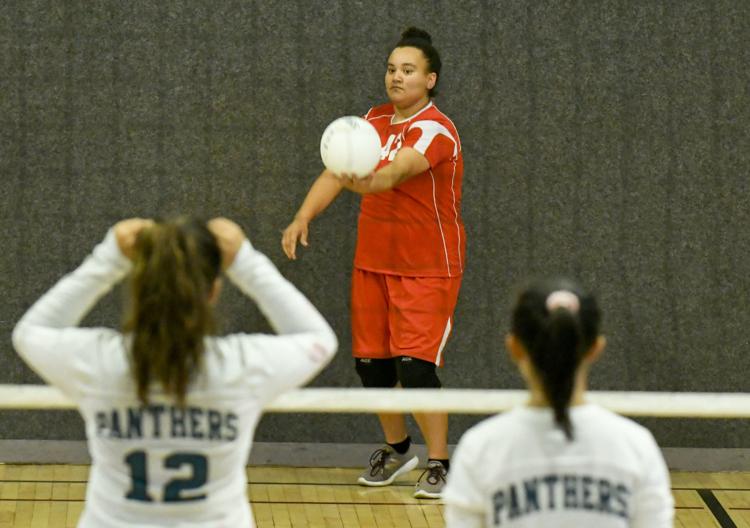 091619 PV LV Baptist volleyball 18.jpg