Keith Datu's career at St. Joseph followed an impressive path. 
Datu, who entered St. Joseph High School as a 6-foot-6 freshman, improved in just about every facet of his game each season. 
That development resulted in a player who scored nearly 1,500 points in his prep career, adding nearly 1,000 rebounds and over 300 blocks.
"When you get someone as a freshman you always have high aspirations," St. Joseph coach Tom Mott once said of Datu. "And you try to forecast where you think he'll be in four years. Keith definitely lived up to our expectations."
Datu is the second nominee in the Times' Player of the Decade contest, joining Cabrillo High graduate LeAndrew Knight. 
As a freshman in the 2010-11 season, Datu averaged 6.7 points and 6.3 rebounds a game, but was already showcasing his ability on the defensive end, averaging nearly three blocks a game. As a sophomore, Datu upped his numbers to 10.5 points and 6.6 rebounds a game, blocking 2.6 shots a contest. The following season, as a junior in 2012-13, Datu, once again, bumped his averages up across the board. He scored 12.8 points and grabbed 9.2 boards a game, blocking 2.8 shots. 
Tickets can be purchased through Saturday, Nov. 7. 
Then came Datu's senior season. He boosted his scoring average all the way to 19.3 points with 9.5 rebounds and 2.3 blocks. 
Datu played in 118 games as a Knight, scoring 1,448 points with 935 rebounds and 305 blocks, adding 75 assists and 73 steals. 
But how did Datu become such a linchpin at St. Joseph? How did he score nearly 1,500 points during his career? Well, Datu possessed the rare combination of size and quickness. Mott would draw up at least one play a game where Datu was the recipient of a lobbed alley-oop pass and had no trouble playing above the rim.
Datu relied on his size early in his career but developed an outside game and a versatile post game. He was one of the rare players who scored on dunks, hook shots and the occasional 3-pointer.
Datu signed with Chico State during his senior year at St. Joseph and spent the last five years there battling through injuries. Mott knew it would be difficult to replace Datu's presence on the roster back in 2014.
"He's definitely someone that's going to be missed a lot because he's been our guy in the middle for four years — so we're going to have a different look to us next year," Mott said at Datu's 2014 signing. "We're definitely going to miss Keith, not just for what he did on the floor, but his silent leadership and all the things he did for this team. He's just a great guy to have around."
Mott was right as players with Datu's combination of size, ability, talent and passion have proven rare. 
The Times is polling current and former coaches to develop its list of nominees for Player of the Decade. The rest of the nominees will be announced before a tournament-style voting contest will be held to determine the basketball Player of the Decade. Readers will be able to vote online at santamariatimes.com; lompocrecord.com and syvnews.com. Players from Northern Santa Barbara County and San Luis Obispo County whose final seasons where in between 2009-10 and 2019-20 are eligible.
Player of the Decade Boys Basketball: Get to know the nominees before voting starts
We have been working to highlight the decade's best players in several different sports over the last few months, and now we continue with boys basketball. Go through this collection of profiles of our nominees and get ready for the voting.  We've really enjoyed the level of participation we've had with the football and girls basketball polls, so share these profiles and the contest with your friends to get the word out and support our local athletes.  
GBB: Player of the Decade Semifinals
No. 1 Ashlyn Herlihy vs. No. 4 Tatiana Dunlap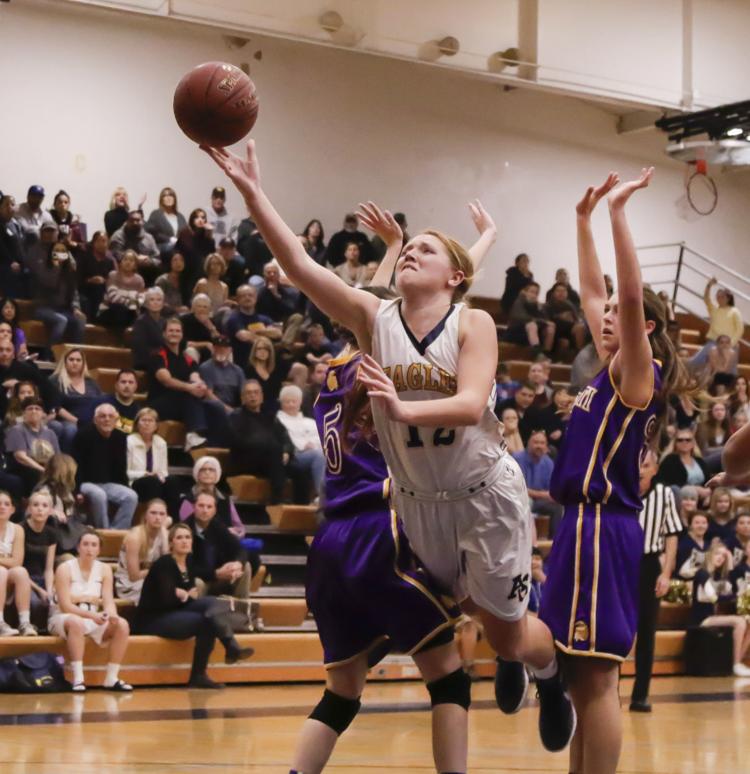 No. 1 Ashlyn Herlihy, Arroyo Grande High
Currently playing at Santa Clara University
Herlihy, a 6-foot-1 forward, averaged 19.9 points and 12 rebounds a game throughout the 2014-15 season at Arroyo Grande, which was Herlihy's junior year.  She led the team to a 24-3 overall record, which included a 21-game win streak and an undefeated and untested run through the PAC 8 League. She was named the league MVP, the Times' All-Area MVP and the SLO County Player of the Year.
Herlihy was even better as a senior, averaging 22 points, 9.7 rebounds, 1.4 steals and 5.5 blocks per game. (The Eagles went 20-8 that year and split the league title with Righetti and Herlihy was named the All-Area Offensive Player of the Year).
Herlihy has gone on to play at Santa Clara University. She redshirted there in 2016-17 and has grown into a starting role the last two seasons, averaging over 10 points and 7 rebounds a game. She earned All-West Coast Conference honors the last two years. She's started 61 games the last two seasons.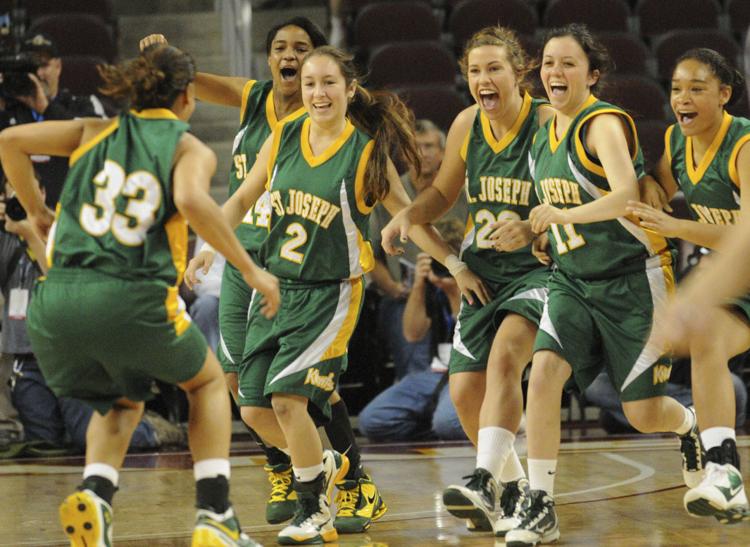 No. 4 Tatiana Dunlap, Cabrillo/St. Joseph
Played at CSU San Bernardino and Cal Lutheran
Going up against Herlihy is Dunlap, a standout two-way guard who starred at St. Joseph High before playing in college. 
Dunlap won a CIF state title in her sophomore season with the Knights. In her three seasons at St. Joseph, Dunlap scored 1,300 points and the 5-foot-8 guard averaged 23.7 points, 3.0 assists, 9.2 rebounds and 2.6 steals per game as a senior.
Like Herlihy, Dunlap also earned one All-Area MVP award, during her senior season. Dunlap averaged 15.1 points over 87 games with the Knights. As a junior in 2011-12, Dunlap averaged a double-double for the season, with 15.3 points and 10.3 rebounds per game, while also dishing out 3.0 assists and swiping 2.4 steals per game. 
No. 2 Kaitlyn Flowers vs. No. 3 Heather Madrigal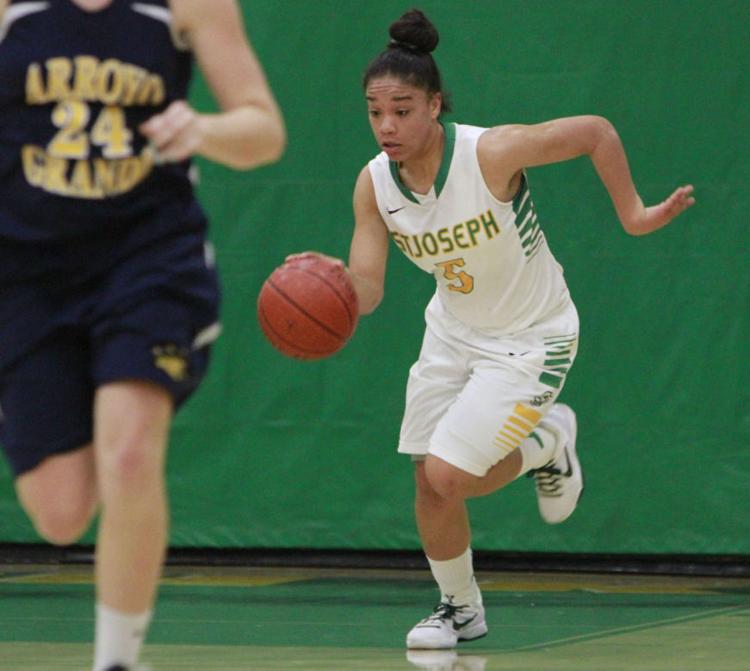 No. 2 Kaitlyn Flowers, St. Joseph
A 2014 St. Joseph graduate was a freshman on the Knights' 2011 CIF State championship team. (Flowers played a key role in the Knights' state title win over Oakland's Bishop O'Dowd, eating up 28 minutes and leading the team in rebounding while playing effective defense against the Dragons).
Flowers eventually scored over 1,400 points in her St. Joseph career. As a senior in the 2013-14 season, Flowers averaged 17.9 points, 7.3 rebounds, 3.7 assists and 4.8 steals per game. 
As a junior, Flowers averaged 18.1 points, 4.5 rebounds, 4.9 assists and 4.7 steals. As a sophomore, she scored 18 points a game, adding 4.3 rebounds, 3.2 assists and 4.4 steals per game.
She finished her St. Joseph career with 1,448 total points, 503 total rebounds, 326 assists and 391 steals in 110 games. She averaged 18 points a game over the 75 games she played in her sophomore, junior and senior seasons. She also averaged nearly five steals a game in that span.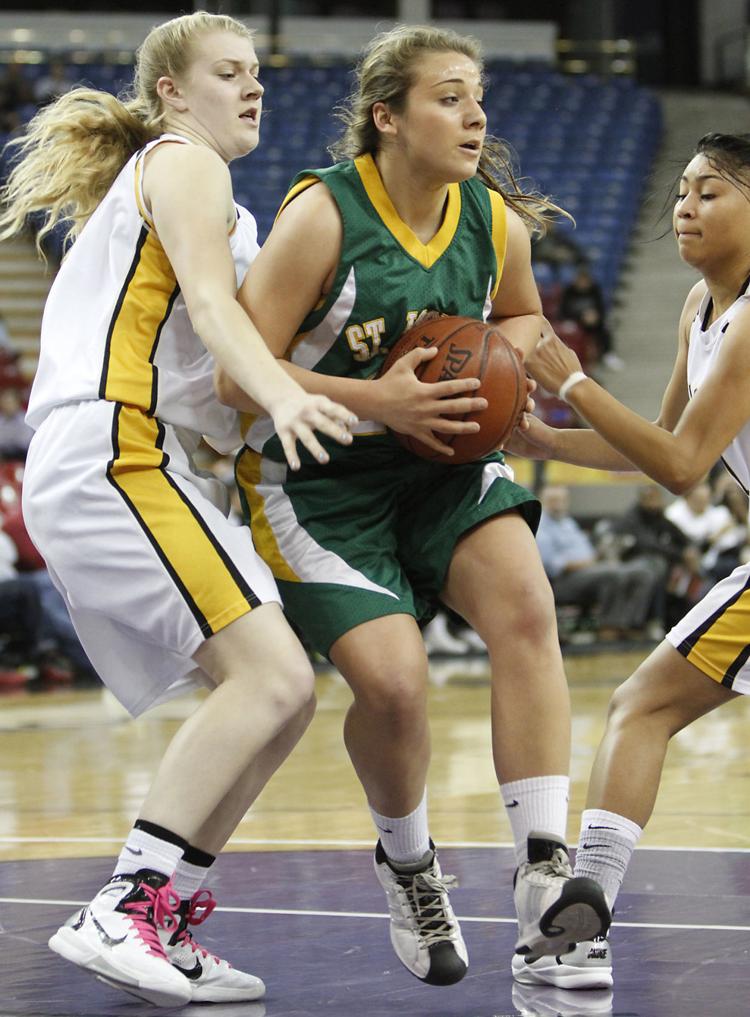 No. 3 Heather Madrigal, St. Joseph/Arroyo Grande
Madrigal was also on that 2011 state title team at St. Joseph. After that season, she transferred to Arroyo Grande and went on to win her fourth CIF championship in 2012. 
Madrigal won three CIF Southern Section titles and one state championship. That's four more titles than the total league games she lost during her career. (Madrigal's teams went 48-0 in league in high school).
Madrigal went 113-20 in her four-year varsity career. The 5-foot-8 forward scored more than 900 points at St. Joseph and, during her lone season at Arroyo Grande, she topped 500 points.
Madrigal averaged 16.2 points, 8.7 rebounds, 2.8 assists and 1.5 steals per game as the Eagles went 27-6 that year. She played 98 games with the Knights and averaged 9.4 points, 4.5 rebounds, 2.4 assists and 1.8 steals per game. 
Madrigal was named the Times' All-Area MVP after her lone season in Arroyo Grande.
Get in the game with our Prep Sports Newsletter
Sent weekly directly to your inbox!