Sarah Ovadia has some big decisions to make.
The first-year head coach of the Santa Ynez High School Pirates' girls' golf team, Ovadia and assistant coach Ashley Coelho have at least nine good golfers competing for six varsity spots.
While this is the first year that Ovadia, a PGA golf professional at Lompoc's La Purisima Golf Club, will be in charge of the program, she's no stranger to the Pirates' golf team. This is her sixth year with the Pirates — the first five as Coelho's assistant.
Ovadia is a 2005 Dos Pueblos High School graduate, where she was on two CIF championship golf teams, before attending Columbia University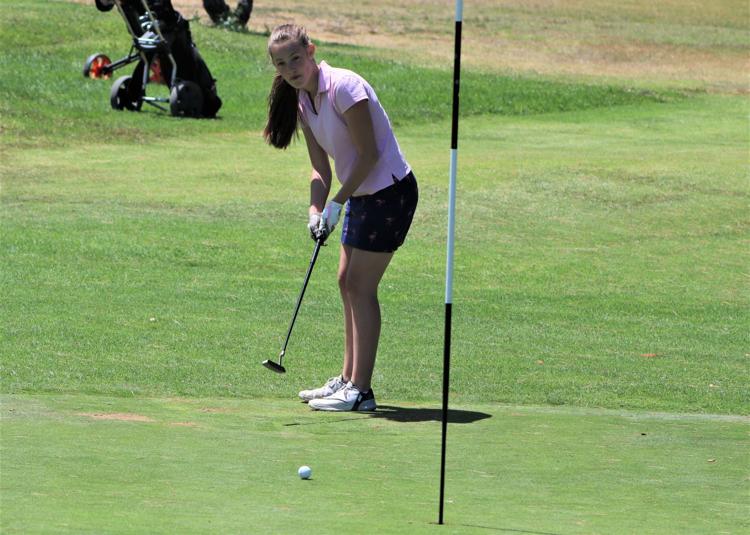 Ovadia moved into the head coach's position after Coelho was promoted to Athletic Director.
"Ashley still took part in our summer program and remains involved with our fundraising," said Ovadia. "But with the added responsibilities as Athletic Director, she handed the bulk of the coaching duties over to me. I'm excited for the opportunity."
"Sarah in a phenomenal coach," said Coelho. "She'll do an excellent job in moving our program forward."
And the competition just to get on the course may be the toughest challenge the girls face all season.
"Over the next two weeks, we'll have nine qualifying rounds at the River Course (at the Alisal)," said Ovadia at practice Tuesday, July 30, at Zaca Creek Golf Course. "Last year's performance will factor into the final selection but the qualifying rounds will make it more fair to determine the top six."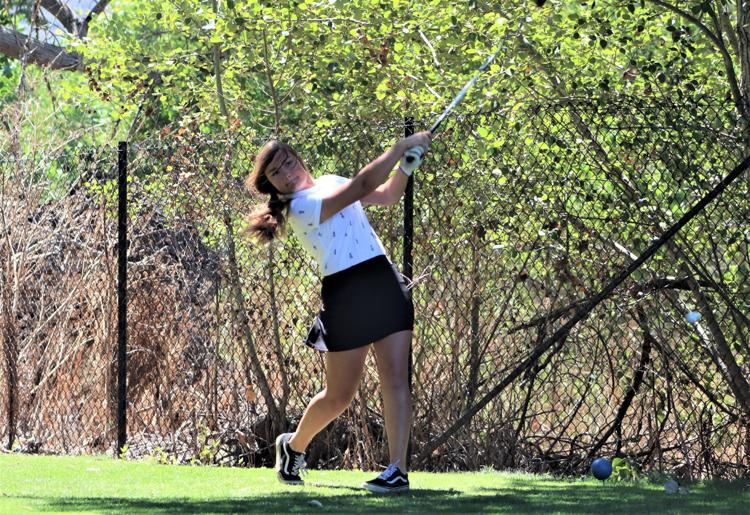 The team had 15 girls come out for its summer season and there's a distinct possibility that more than nine will make a run for the varsity squad.
The only sure thing — Gracie Church and Erin Callaghan won't make the squad since both graduated in the spring.
"But senior captain Marina Vengel, senior Morgan Blunt and junior Bridget Callaghan should give us a strong core," said Ovadia. "And Olivia Cortopassi and Caelyn Linane both played in some varsity matches last year. Ryann Melville, who is a three-year starter on our soccer team, has a chance to make it into the top six as do Emily Welby, Jordan Hartley, and Ali Swanitz."
"My grandfather, Jerry Swanitz, really loved golf," said Swanitz, the daughter of SYHS Principal Mark Swanitz. "He introduced my cousin (Gracie Church) and me to golf. He inspired both of us."
Hartley also comes from a golf family. Her father Dave is the Director of Golf at the Alisal.
Any or all of the top nine may actually see time on the varsity squad.
"It's close between the six, seven, eight spots. In the past, we've had as many as nine girls earn their varsity letter, so even after the top six is set, it's possible for some of the junior varsity players to crack the top six sometime during the season," said Ovadia. "Others may factor in. Anyone has a chance. They all have those nine qualifying rounds to prove themselves and that will give us a pretty good fix on where we're at."
"There's a lot of competition on this team," said Kylee Johnson. "We play as individuals who are part of a team. I like it when I make a good shot. It makes me feel satisfied and it helps the team."
"I'm hoping to have a good senior year," said Melville. "There are six seniors on the team this year and all of us are hoping to win a league title."
"I'm looking forward to getting closer to the others seniors and all of our younger teammates before I graduate," said senior Linane.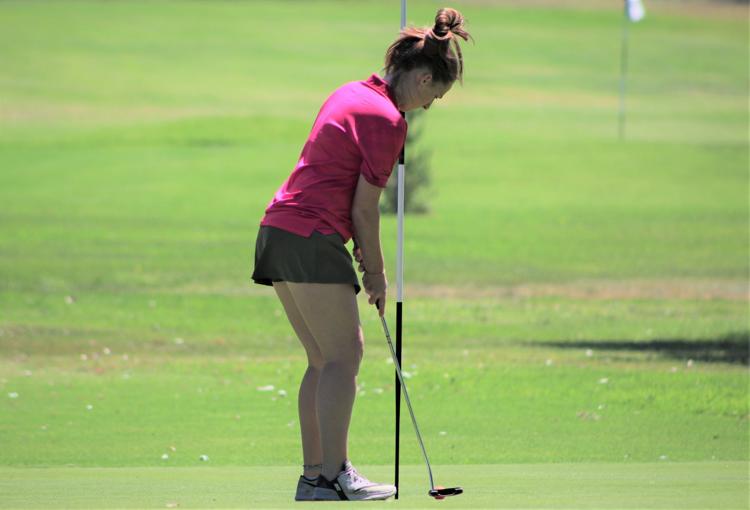 To help build team unity, the team took its annual summer road trip in early June.
"This year we stayed in Paso Robles," said Ovadia. "We played 18 holes at Hunter Ranch (Paso Robles), Chalk Mountain (Atascadero), Dairy Creek (San Luis Obispo) and Avila Beach and we played Chalk Mountain and Hunter Ranch on the same day.
"We like to expose the girls to as much golf and as many different courses as we can. Each course poses different challenges. Our summer golf program is really important."
"I like being around my teammates," said Emily Ruiz. "And the golf trip was really good for team bonding."
This will be the Pirates' second season in the Channel League.
"It's hard to say how the league is shaping up," said Ovadia. "Santa Barbara is the defending champion and they have most of last year's players coming back. Dos Pueblos graduated its star player. Overall, I'm not sure who most of the teams will have teeing off yet but you know the Channel League is always strong."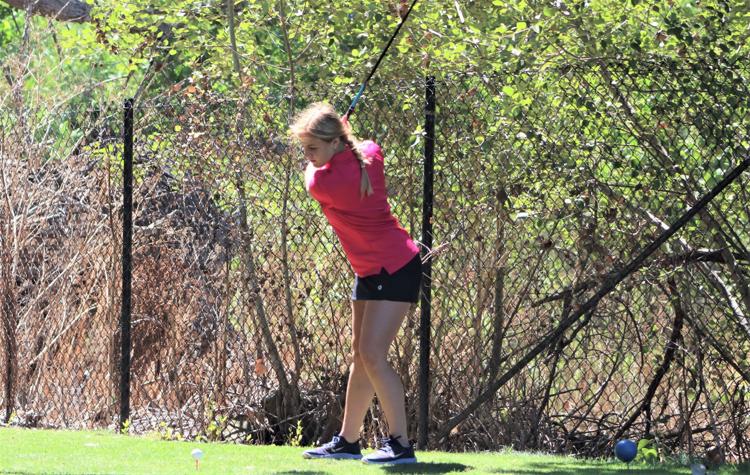 The season kicks off with the annual Pirate Invitational on Aug. 26 at the River Course at the Alisal.
The Pirates will compete in six non-league matches before the Channel League season begin — against Orcutt Academy, St. Joseph, Righetti, Arroyo Grande, San Luis Obispo and Nipomo.
Santa Ynez tees off Channel League play on Sept. 16 with a home match against San Marcos.
"We know when it will be, we just don't know where it will be," said Ovadia. "There's a scheduling conflict at our home course (the River Course) so we have to move our match."
"It's finally my senior season," said Blunt. "To me it's a big deal. All six seniors are hoping to win league. I know how hard we'll try. I'm really looking forward to the season."
"I think we're going to do really well this year," said Vengel. "We have a lot of good players."
Get in the game with our Prep Sports Newsletter
Sent weekly directly to your inbox!