Senior Kai Karamitsos helped lead the Righetti boys water polo team to another league championship. Karamitsos, along with Arroyo Grande senio…
CIF/SCGA Southern California Golf Championship
Claire Alford winning the Round Table Athlete of the Week award may not have been her top accolade on Monday.
Lompoc running back Sheldon Canley Jr. and Righetti golfer Claire Alford both had one chance to shine last week. Both made the most of it.
Lompoc High football player Sheldon Canley Jr. was named the Athlete of the Week on Monday after rushing for four touchdowns and 270 yards in …
The St. Joseph girls squad, the league leader going in, shot a team score of 515 to win at the Ocean League Finals at Morro Bay Golf Course We…
The Arroyo Grande girls golf team went 8-0 in Mountain League duals this year then made some history Wednesday.
Righetti's Claire Alford defended her Mountain League title with a 2-under 71 at the Mountain League Finals held at Rancho Maria on Wednesday. 
Morro Bay Golf Course hosted the Ocean League Finals on Wednesday.
The Channel League Finals wrapped up the girls golf season for the league on Tuesday. After the two-day, 36-hole tournament, Santa Barbara's M…
Santa Maria High runner Yair Torres has the school record in the three-mile run. He may set a Round Table record for number of Athlete of the …
A Santa Maria cross country runner and a golfer from St. Joseph High were named Athletes of the Week at Monday's Northern Santa Barbara County…
The top seeds eased into the semifinals on a windy first day of the two-day Ocean League Girls Tennis Finals at the Minami Center Thursday.
A combination of league duals and league finals will determine the 2019 Ocean and Mountain League girls golf team champions.
Last year, as a first-year member in the CIF Central Section's Ocean League, the St. Joseph girls volleyball team did not make it into the playoffs.
The Santa Ynez Pirates Homecoming week got off to a fast start Tuesday. The Pirates began the day with a 14-4 Channel League tennis victory ov…
The Knights have been on a roll.
After the Round Table season began with five straight football players winning the Male Athlete of the Week honor, there's now a growing strea…
Santa Barbara Family Dentistry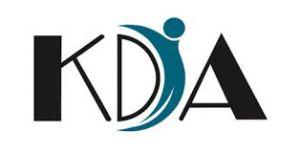 Orcutt Academy senior Karli Lundberg is a four-year varsity golfer. She is also the defending Ocean League champion.
Though they've logged countless hours on the tennis court or soccer pitch over the years, St. Joseph's Katelynn Haskell and Hancock's Bryan Go…
In a matchup of two undefeated Ocean League golf teams, the Knights came out on top.
As the golfers struggled with fast greens, St. Joseph edged Orcutt Academy 268-273 in an Ocean League dual held at Santa Maria Country Club on…