The high school football season will start in January, with teams allowed to start practicing in December. 
As the COVID-19 pandemic has gone along golf, an outdoor activity with easy distancing opportunity, has actually flourished."Golf courses all …
Because of the COVID-19 pandemic, California governor Gavin Newsom issued a shelter-in-place directive in March. Restrictions have gradually e…
As other area school districts developed, finalized and announced plans to have student-athletes return to campus for voluntary workouts this …
It's been a little over a year since Righetti High grad Jacqui Prober scored the game-winning run to give UCLA a national championship over Oklahoma.
We have been able to tell Christian Morin's story through our Senior Spotlight series. Through this project we'll publish more than 40 stories…
"It's been my first choice for a few years, " Lundberg said. "I"m hoping to go into a local business like farming or marketing, and I hope to …
"At this time, I plan to major in either nursing or construction engineering. They're opposite fields, but I don't really know what I want to …
"While the time may come when we have to cancel postseason events, today is not that day," CIF Executive Director Rob Nocetti wrote in a media…
The Orcutt Academy boys tennis team was 9-0 in dual matches as of Friday.
The Santa Maria Joint Union High School District announced Thursday that it's canceling or postponing athletic events starting Friday through …
Though there were many deserving athletes at the Northern Santa Barbara County Athletic Round Table luncheon on Monday, two put fourth perform…
Garces won the Male Athlete of the Week award after guiding his team to the CIF Central Section Division 1 title game.Tello qualified for the …
Senior Kai Karamitsos helped lead the Righetti boys water polo team to another league championship. Karamitsos, along with Arroyo Grande senio…
CIF/SCGA Southern California Golf Championship
Claire Alford winning the Round Table Athlete of the Week award may not have been her top accolade on Monday.
Lompoc running back Sheldon Canley Jr. and Righetti golfer Claire Alford both had one chance to shine last week. Both made the most of it.
Lompoc High football player Sheldon Canley Jr. was named the Athlete of the Week on Monday after rushing for four touchdowns and 270 yards in …
The St. Joseph girls squad, the league leader going in, shot a team score of 515 to win at the Ocean League Finals at Morro Bay Golf Course We…
The Arroyo Grande girls golf team went 8-0 in Mountain League duals this year then made some history Wednesday.

Farmers Insurance - Jaime Flores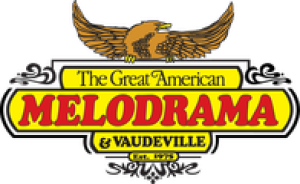 The Great American Melodrama & Vaudeville
Righetti's Claire Alford defended her Mountain League title with a 2-under 71 at the Mountain League Finals held at Rancho Maria on Wednesday. 
Morro Bay Golf Course hosted the Ocean League Finals on Wednesday.
The Channel League Finals wrapped up the girls golf season for the league on Tuesday. After the two-day, 36-hole tournament, Santa Barbara's M…
Santa Maria High runner Yair Torres has the school record in the three-mile run. He may set a Round Table record for number of Athlete of the …
A Santa Maria cross country runner and a golfer from St. Joseph High were named Athletes of the Week at Monday's Northern Santa Barbara County…
The top seeds eased into the semifinals on a windy first day of the two-day Ocean League Girls Tennis Finals at the Minami Center Thursday.