As time ran out in the first quarter, St. Joseph's Alex Brackett nailed a 3-point shot from about five feet past the midcourt line to tie the game at 15-all.
After that, Pioneer Valley point guard Ravynn Anielski's shooting and the Pioneer Valley defense carried the day, or rather, night.
Anielski popped in six 3s en route to scoring a game high 27 points, Pioneer Valley came up with a bunch of St. Joseph turnovers and the Panthers gradually pulled away for a 62-40 non-league win over their crosstown rival at Pioneer Valley Tuesday night.
"We needed that after the last two games," both double-digit losses, said Pioneer Valley guard Chyanna Medina-Tell after the Panthers squared their record at 2-2.
Ravynn Anielski popped in six 3s en route to scoring a game high 27 points, Pioneer Valley came up with a bunch of St. Joseph turnovers and th…
The Knights are 0-3. The home team out-scored the visitors 15-4 in the fourth quarter. Medina-Tell wound up with 12 points.
Pioneer Valley led 32-26 at halftime. After the break, the quicker Panthers repeatedly came up with turnovers against the taller Knights.
With their outside players throwing quick, sharp passes and their taller players setting effective screens, the Panthers made their transition game work.
"Our defense turned into offense," said Medina-Tell. "That's how we play. We're smaller than most of the teams we play, so that's what we have to do."
"That was a big win for us. That was a great team win," said Pioneer Valley coach Michael Bloodworth.
Hancock College's Lady Bulldogs women's basketball team raced out to an early lead and went on to a convincing 68-45 victory over the Reedley …
"It was a great defensive game for us, and a great transition game. That was Panther basketball right there."
Pioneer Valley and Nipomo tied for the Ocean League championship last year. Both have since been bumped up to the Mountain League.
Strong team defense and Anielski's scoring helped the team to a share of a league championship last season.
Anielski effectively surveyed the defense as she handled the ball Tuesday night. When defenders gave her some room, Anielski did what she often does. She nailed a 3-point shot.
"Ravynn really did a great job of hitting the shot," said Bloodworth.
These Titans are out to prove they're no one-hit wonders.
"(The Knights) didn't want to get beat off the dribble. No one's going to expect someone to pull up and shoot from 23," feet.
Besides setting effective screens, Aaliyah Moreno, Valeria Nol and Yareli Barrientos were also effective at grabbing rebounds for the Panthers.
You have free articles remaining.
Register for more free articles
Stay logged in to skip the surveys
Kiana San Juan gave the Panthers solid defense and finished with nine points.
Brackett and Drew Johnson scored 11 and 10 points respectively for St. Joseph. Jaylee Cantu gave the Knights strong rebounding. She also scored nine points.
Pioneer Valley will host Cabrillo at 7 p.m. next Tuesday night in a non-league game. St. Joseph will play Shafter at 6:30 p.m. Thursday night at Nipomo in the San Luis Obispo Tournament.
After 11 seasons at Cal Poly, Tim Walsh is calling it a career in San Luis Obispo.
Lompoc's girls soccer team moved to 2-0-1 on the season with a dominant win over Mission Prep on Tuesday.
The Braves won 8-0 at home as five different players scored.
Senior Ayziah Simmons opened the scoring and ended up with another hat trick, her second on the season.
Lompoc freshman Avi Anguiano had her first multi-goal match of the season.
Amy Bommersbach, Daniela Arambula-Serna, and Alondra Banales finished out the scoring for Lompoc.
Breanna Contreras and the LHS defense limited the Royals to just two shots on goal.
The Braves host Carpinteria next Tuesday at 3:15 p.m.
St. Joseph 4, Mission Prep 2
Zora Coulibali put in two goals and the Knights moved to 2-1-0 with a win over the Royals in a non-league game at St. Joseph's Jay Will Stadium on Monday night.
Kaihla Lopez and Bella Aldridge scored a goal apiece for the Knights. St. Joseph goalkeeper Briana Sonsini made six saves.
112619 SJ PV girls basketball 02.jpg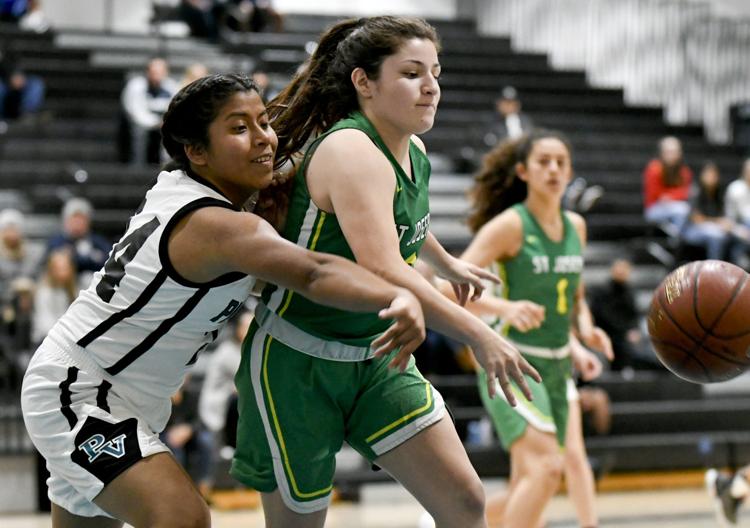 112619 SJ PV girls basketball 01.jpg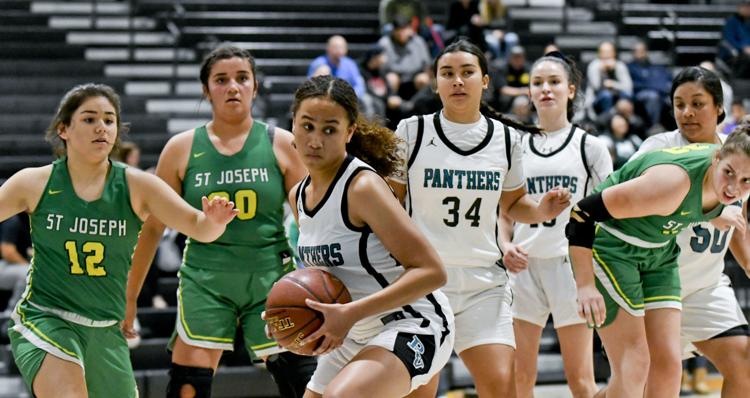 112619 SJ PV girls basketball 03.jpg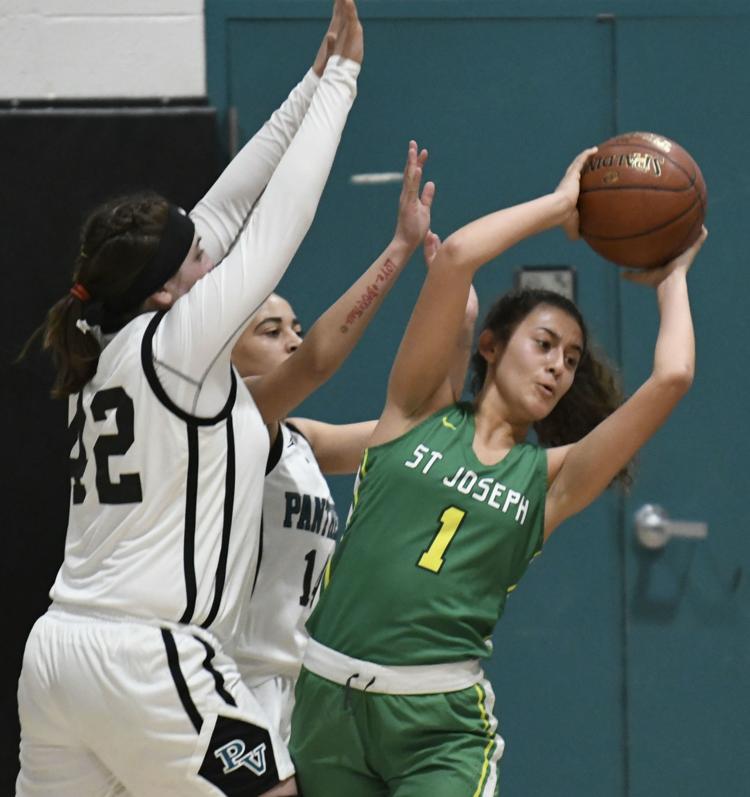 112619 SJ PV girls basketball 04.jpg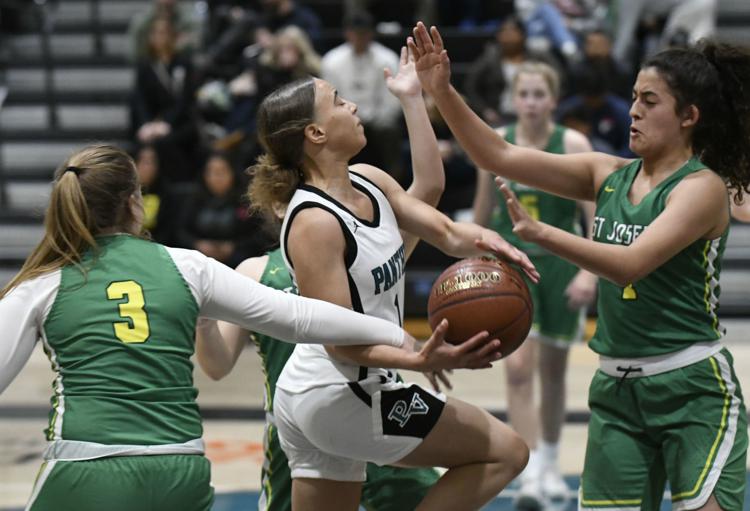 112619 SJ PV girls basketball 05.jpg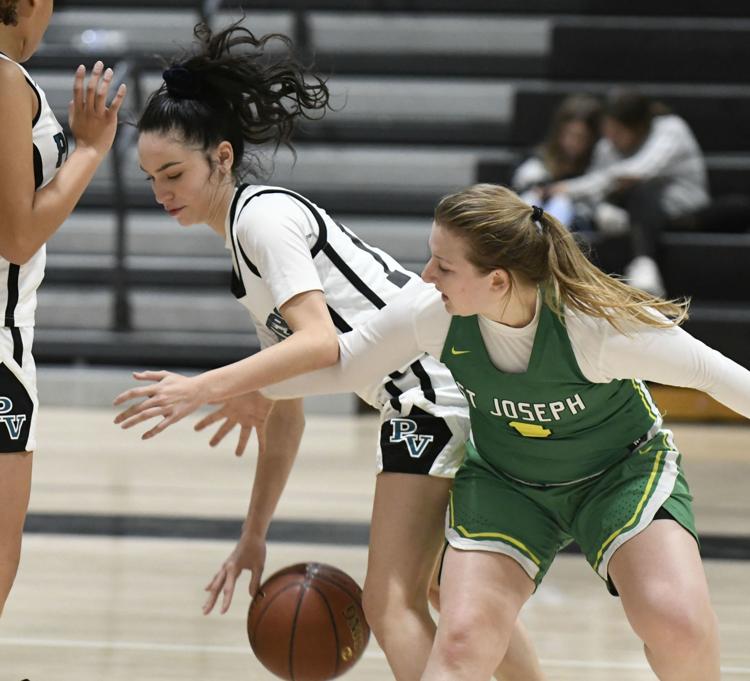 112619 SJ PV girls basketball 06.jpg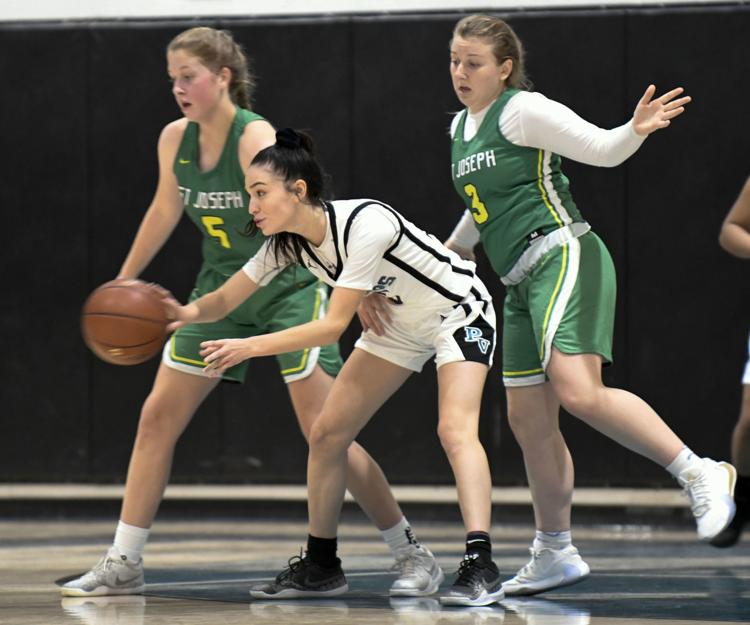 112619 SJ PV girls basketball 07.jpg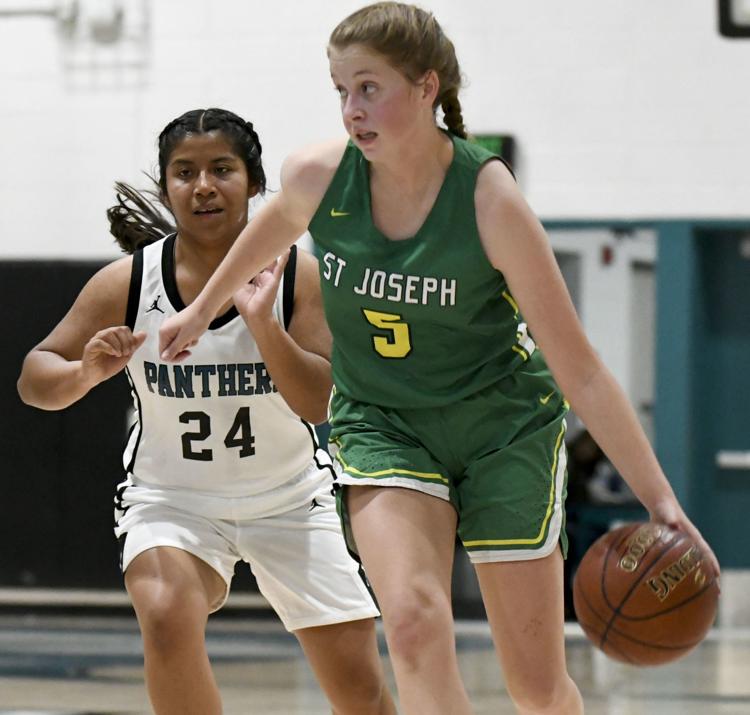 112619 SJ PV girls basketball 08.jpg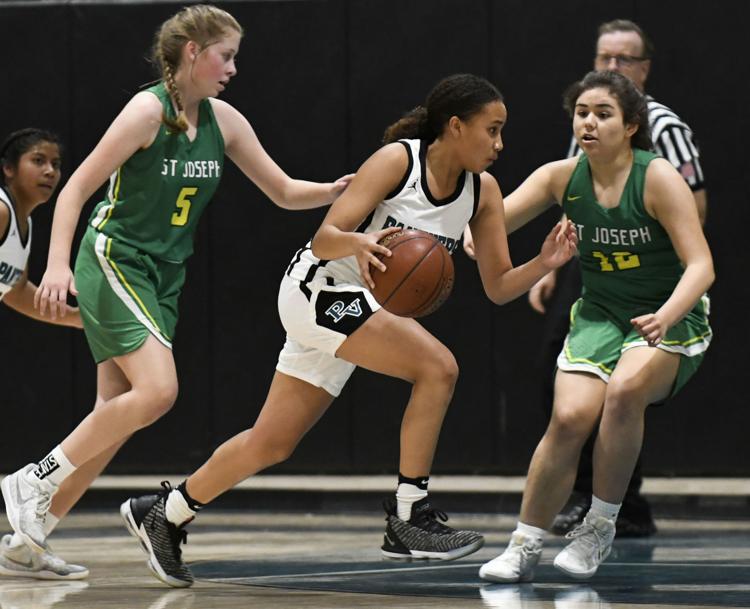 112619 SJ PV girls basketball 09.jpg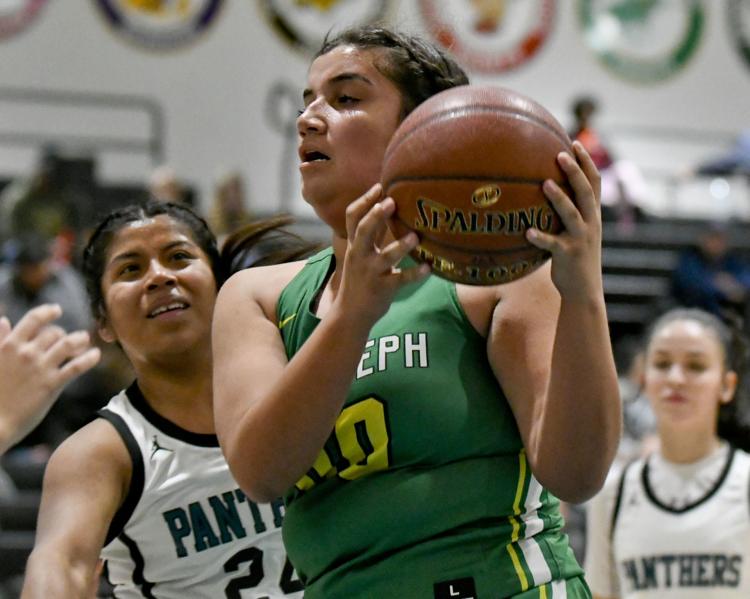 112619 SJ PV girls basketball 10.jpg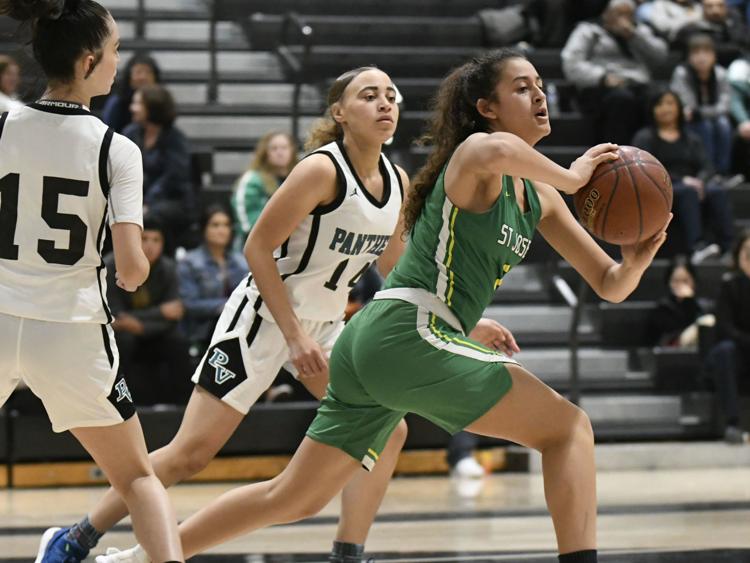 112619 SJ PV girls basketball 11.jpg