This is the first in a weekly series that will explore the Times' sports pages of past using our giant archives that have recently been digitized. First up is Robin Ventura's prep career at Righetti High.
If you grew up or lived in Santa Maria any time from the 1980s through the early 2000s you were more than likely aware that MLB star Robin Ventura grew up around here. 
You also probably knew that Ventura graduated from Righetti High School and went on to a historic baseball career at Oklahoma Sate (1986-89). With the Cowboys he was named the NCAA Player of the Decade for the 1980s and had a record 58-game hit streak. 
Ventura went on to an All-Star career in the majors, even playing for the nearby Dodgers. 
It's likely there's something locals don't know about Ventura: He was one of the best basketball players around in his youth.
Ventura starred on the hardwood at Righetti in the winter before tearing up the diamond in the spring. 
Just check out this clip: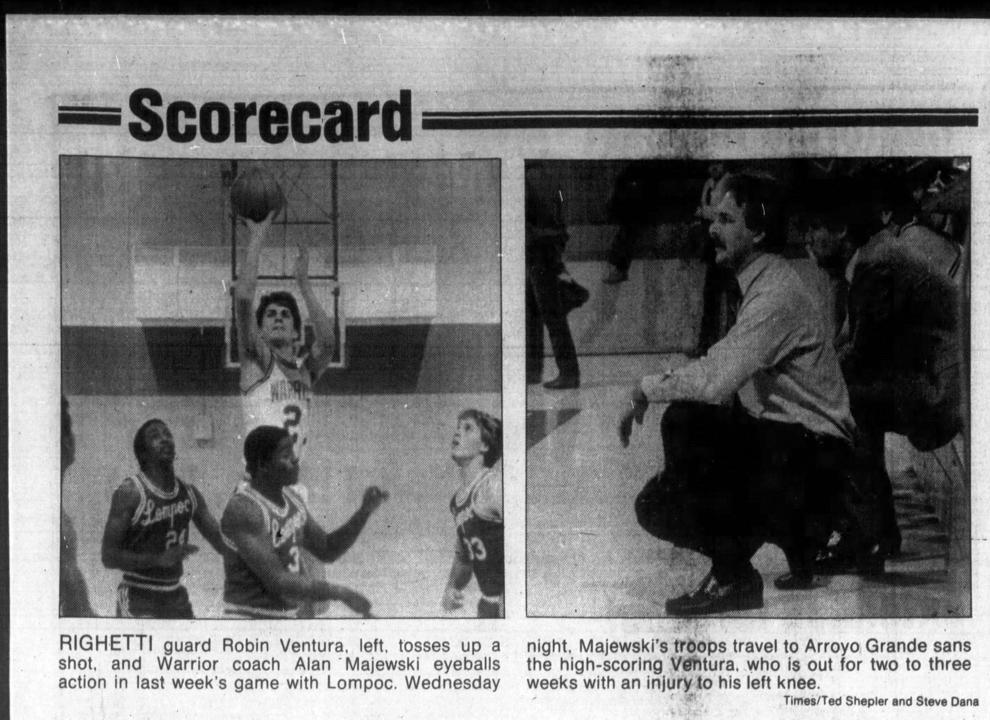 I had no idea Ventura was a distinguished hooper. He was a standout on the freshman basketball team at Righetti then helped lead the Warriors on the varsity level while they were in the Northern League later in his prep career. (Also, whiling digging through the archives I found it odd that basketball players were called 'cagers' which is something I hadn't heard before).
This 1985 clip previews Righetti's Northern League game against Santa Maria: (Just check out this shorts)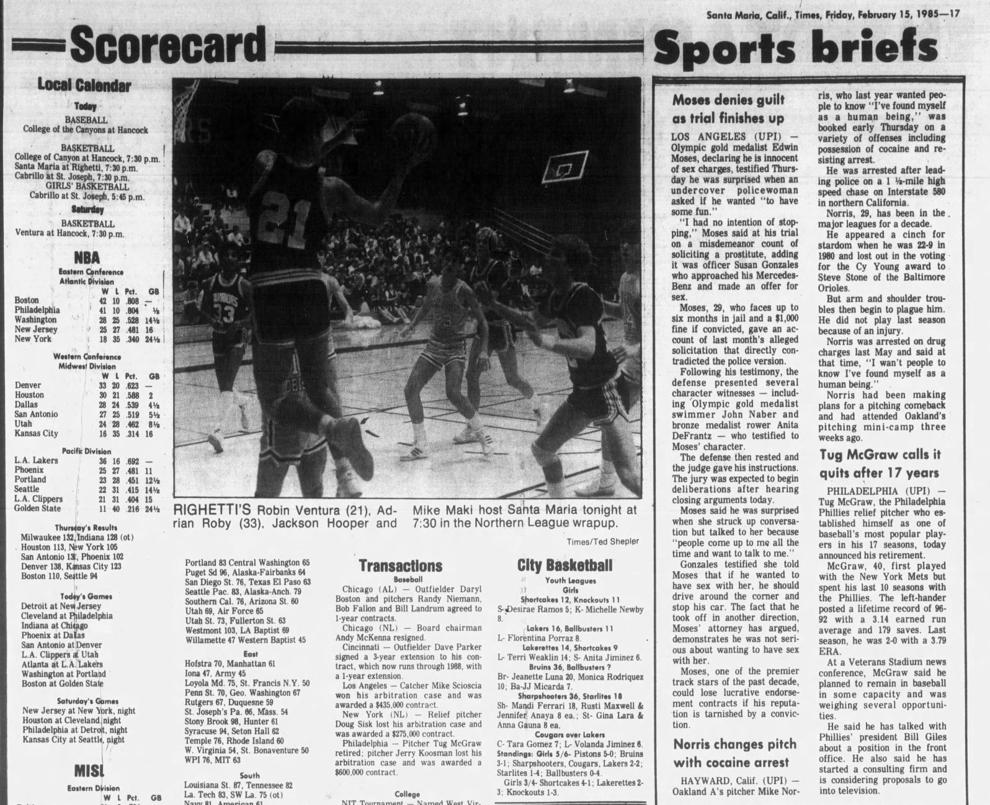 Ventura scored 16 points for the freshman team at Righetti in this clip, which I thought was particularly cool because it shows off Pat Cusack playing hoops for St. Joseph in 1982. Cusack also starred on the football field, eventually playing for Notre Dame. (There's also a pair of Santa Maria standouts, Doug Peters and Robert Cowger: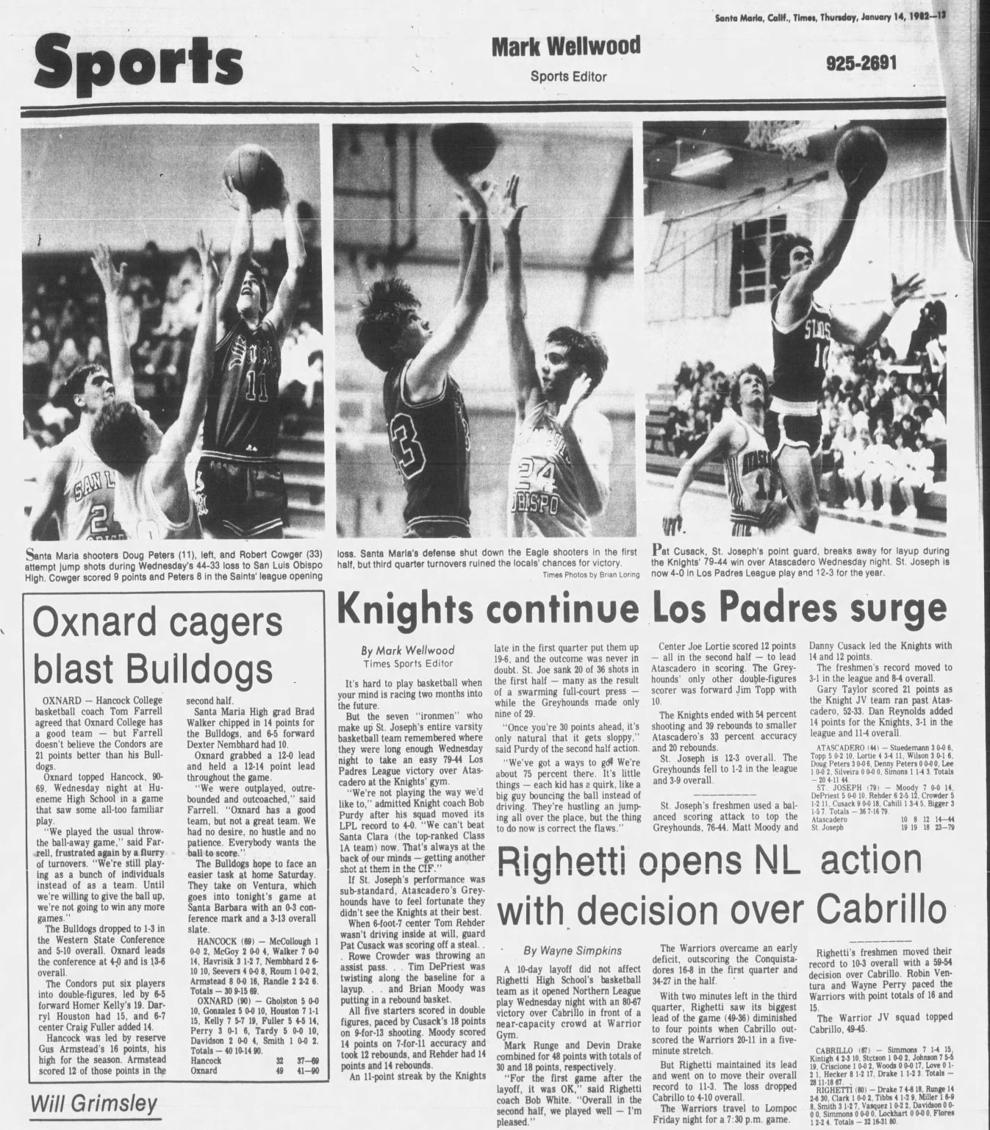 Adrian Roby led the Warriors to a pivotal league win over Arroyo Grande in this one, hitting 13 of 15 from the line and scoring 21 points. Ventura didn't have a great game with three points and three rebounds: 

Of course Ventura was dynamite on the diamond. He scored runs for the Warriors playing mostly second base, and also played for the Indians during the summer.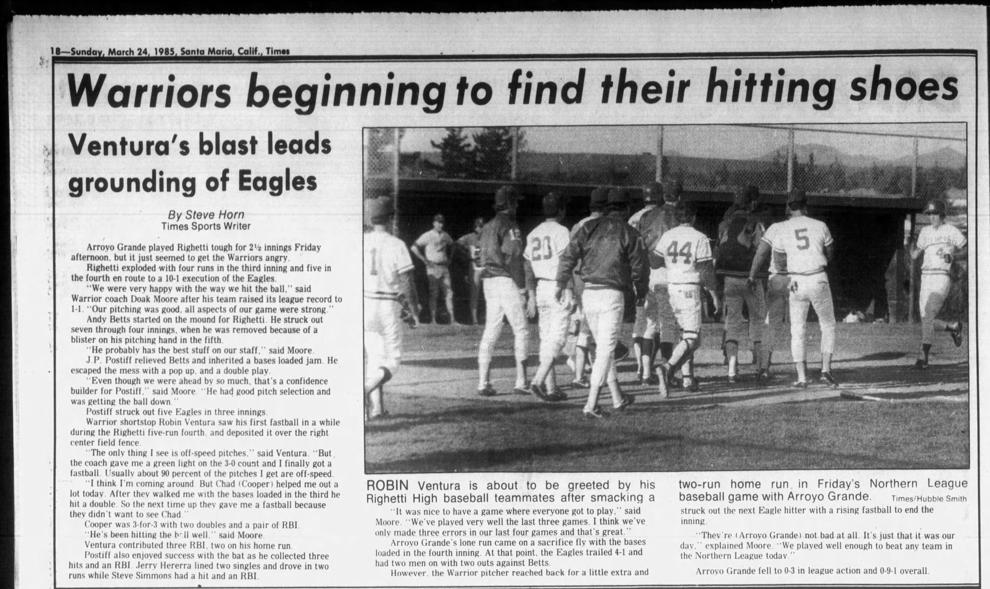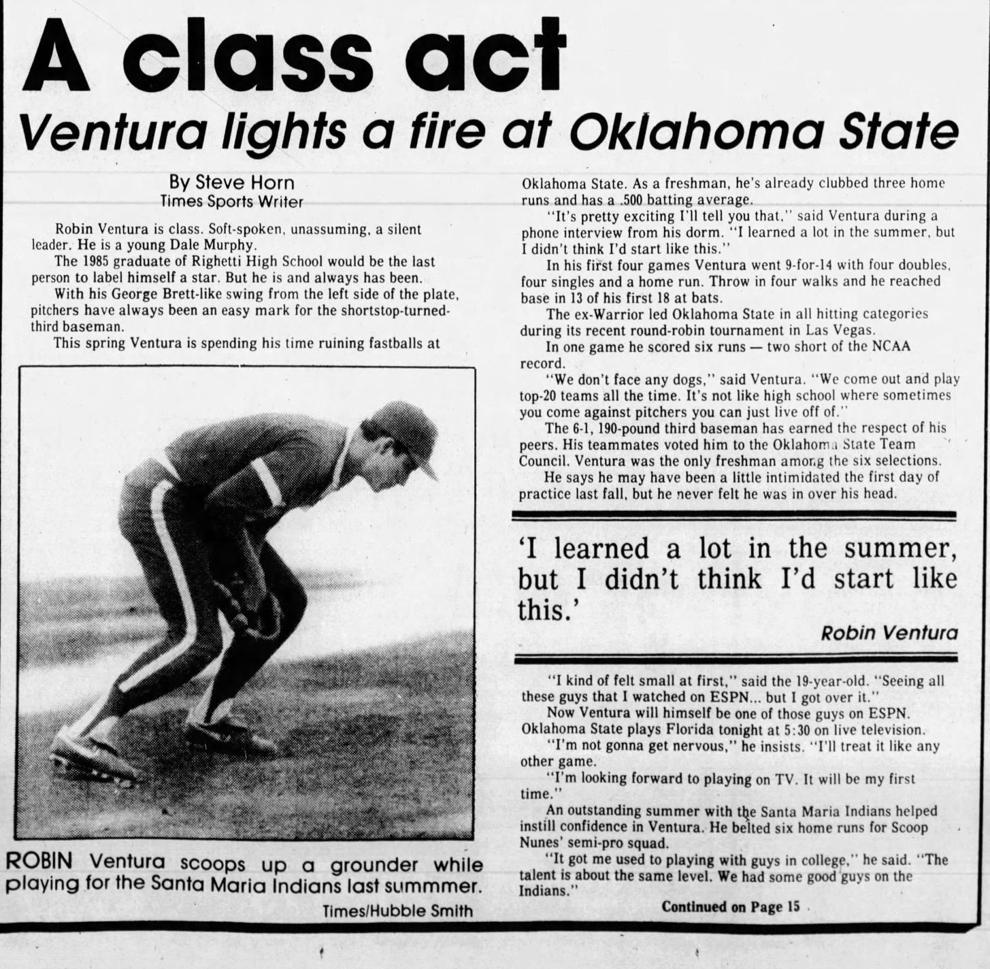 Subscribe to the Santa Maria Times and visit our archives to get access to our recently digitized archives or email me if you want to see what we can dig up next!