Earlier this year, the Santa Maria Times and Lompoc Record held a contest to find the Player of the Decade in high school football, much like the one we are currently holding for girls basketball.
We talked about players with eye-popping offensive and defensive statistics and players with MVP awards and various Division I college offers. 
But there was something missing. Or, more specifically, a player missing. 
Who would that be? Jacob Nunez. 
Nunez didn't put up any gaudy stats at Lompoc High. Heck, he rarely touched the ball.
But, even among the MVP-level players highlighted during the Player of the Decade contest, Nunez's dominance stands out prominently. 
Pretty much from the time he stepped foot on the Lompoc High campus as a freshman, Nunez became the area's top offensive lineman. (He was also one of the area's top heavyweight wrestlers and probably would've won shot put and discus titles if he wanted to).
Nunez did pile up the accolades, like All-Area Offensive Lineman of the Year and Channel League Lineman of the Year. He did rack up a bunch of Division I offers, eventually settling on Arizona State, where he's a 6-foot-3, 315 pound freshman set to wear No. 55 for the Sun Devils. 
Nunez simply dominated local competition at his tackle spot on the LHS offensive line and he didn't wait until his senior season to do so. He was a road grater from day one. 
The Central Coast duo doesn't resemble the young men they were when they left the area, in a positive way. 
Though he lined up at tackle for the Braves, he was used heavily as a pulling lineman that showed off his agility and athleticism to create open space for runners. Nunez played with great speed and ability, combining the movement skills of a tight end with elite-level strength. 
Nunez could pull, run 10 yards to his right and clean up a defensive lineman in seconds, with barely breaking a sweat. He could also pass block when asked to, although Lompoc's offensive really wasn't built around traditional pass plays.
Though Nunez didn't take long to dominate, he did grow as his career went on at Lompoc. He developed into a confident, aggressive player that played through the whistle and seemed to enjoy not only blocking players, but driving them 10 or 15 yards down field. It seems once Nunez realized his power and ability, his play took off, particularly in his junior and senior seasons. 
Once Nunez figured out he was likely biggest and strongest guy on the field, he would not be stopped. 
Nunez has good size and length and could probably fill in at tackle, but it looks like he fits in best as a guard at the Division I level. 
So why wasn't Nunez included in the Player of the Decade contest? Well, of course, linemen are always overlooked.
I think another part of it was Nunez made it look so easy and effortless. It almost wasn't fair how much bigger, stronger and faster he was than anyone he lined up against. It was really taken for granted how easily and consistently he overmatched opponents. It was expected. So that probably dinged him a bit, not that it bothers Nunez, who is now focused on making an impact in the Pac-12.
GBB: Player of the Decade Final Round
Kaitlyn Flowers vs. Tatiana Dunlap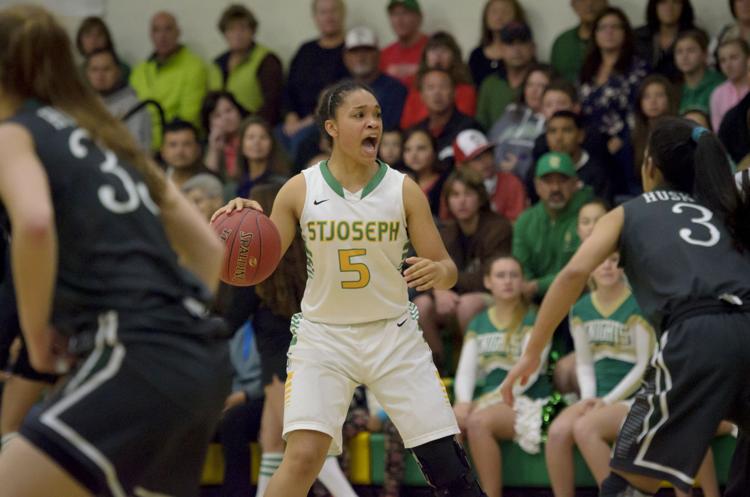 Flowers made it to the final round without too much drama. Dunlap, on the other hand, had to grind out a win over the top remaining seed.
Dunlap narrowly fended off Ashlyn Herlihy of Arroyo Grande in the semifinals. It was a close fight, but Dunlap pulled away late to score the victory, 1,089 to 876.
On the other side of the bracket, Flowers cruised past Heather Madrigal, who played at both St. Joseph High and Arroyo Grande with Flowers and Dunlap, in the semifinals. Flowers voters have consistently led the round-by-round voting. 
In this round, Flowers received 1,443 votes, edging Madrigal, who tallied 1,023 votes as of 4 p.m. Tuesday.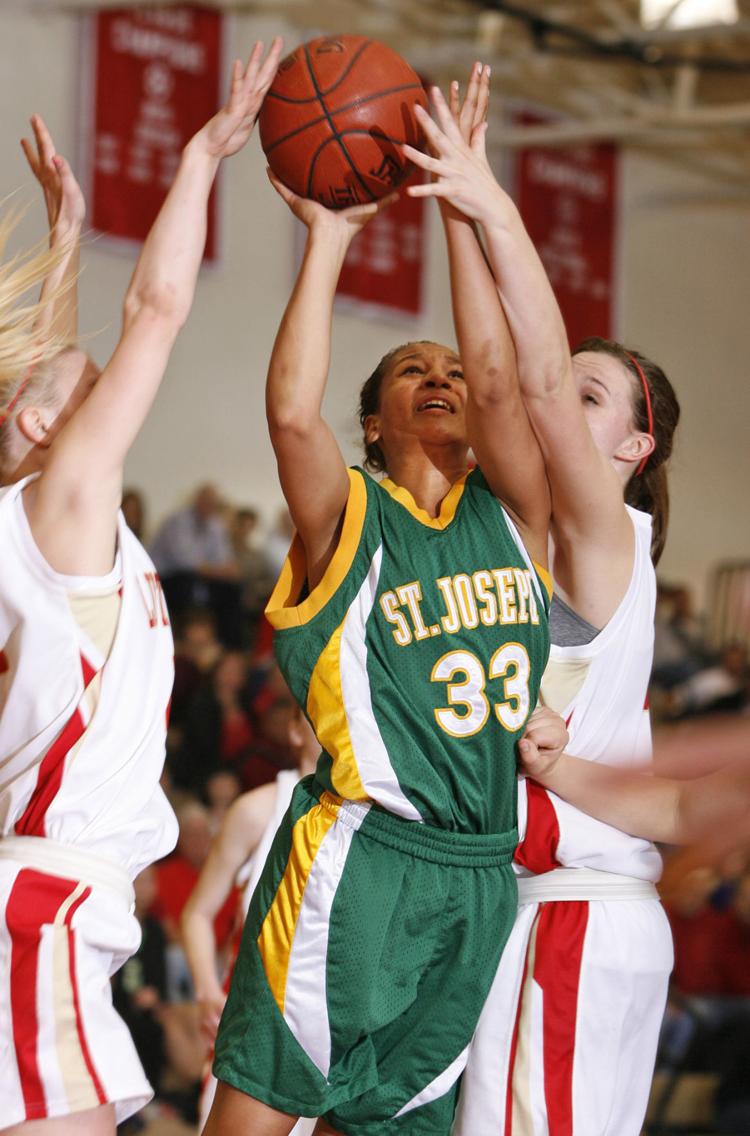 Voting ran from Wednesday, Oct. 28 to closing at 4 p.m. Tuesday.
In all, 4,431 votes were cast in the semifinal round. There were 3,044 votes cast in the quarterfinals and 4,500 votes in the opening round, meaning readers have cast about 12,000 total votes in this contest.
Flowers led the opening round with 446 total votes. She then had 520 in the quarterfinals before taking in over 1,400 votes in the semifinals. Dunlap had 422 votes in the opening round, then 351 votes in the quarterfinals before hauling in 1,089 votes in the semifinals.
Flowers defeated Lompoc grad Danielle Morgan 446-187 in the first round and Cabrillo High grad Erin Jenkins 520-88 in the quarterfinals before defeating Madrigal in the semifinals. Dunlap beat Santa Ynez grad Hailey King in the first round 422-76 and Righetti grad Mariah Cooks 351-260 in the quarterfinals.
Dunlap won a CIF state title in her sophomore season with the Knights. Flowers was a freshman that year and, as fate would have it, filled in for an injured Dunlap in the state title game, giving the Knights valuable defense and rebounding in their win over Bishop O'Dowd.
In Dunlap's three seasons at St. Joseph, she scored over 1,300 points and the 5-foot-8 guard averaged 23.7 points, 3.0 assists, 9.2 rebounds and 2.6 steals per game as a senior.
Dunlap earned one All-Area MVP award, during her senior season. For her career, Dunlap averaged 15.1 points over 87 games with the Knights. As a junior in 2011-12, Dunlap averaged a double-double for the season, with 15.3 points and 10.3 rebounds per game, while also dishing out 3.0 assists and swiping 2.4 steals per game. 
A 2014 St. Joseph graduate, Flowers eventually scored over 1,400 points during her Knight career. As a senior in the 2013-14 season, she averaged 17.9 points, 7.3 rebounds, 3.7 assists and 4.8 steals per game. 
As a junior, Flowers averaged 18.1 points, 4.5 rebounds, 4.9 assists and 4.7 steals. As a sophomore, she scored 18 points a game, adding 4.3 rebounds, 3.2 assists and 4.4 steals per game. She finished her St. Joseph career with 1,448 total points, 503 total rebounds, 326 assists and 391 steals in 110 games. She averaged 18 points a game over the 75 games she played in her sophomore, junior and senior seasons.
Flowers also averaged nearly five steals a game in that span.
Readers have cast votes on the Santa Maria Times' three websites, santamariatimes.com; lompocrecord.com and syvnews.com. The voting for the final round is now live on those three websites and will close on Tuesday, Nov. 10 at 4 p.m. The Times polled current and former coaches to develop its list of nominees for Player of the Decade.
Get in the game with our Prep Sports Newsletter
Sent weekly directly to your inbox!