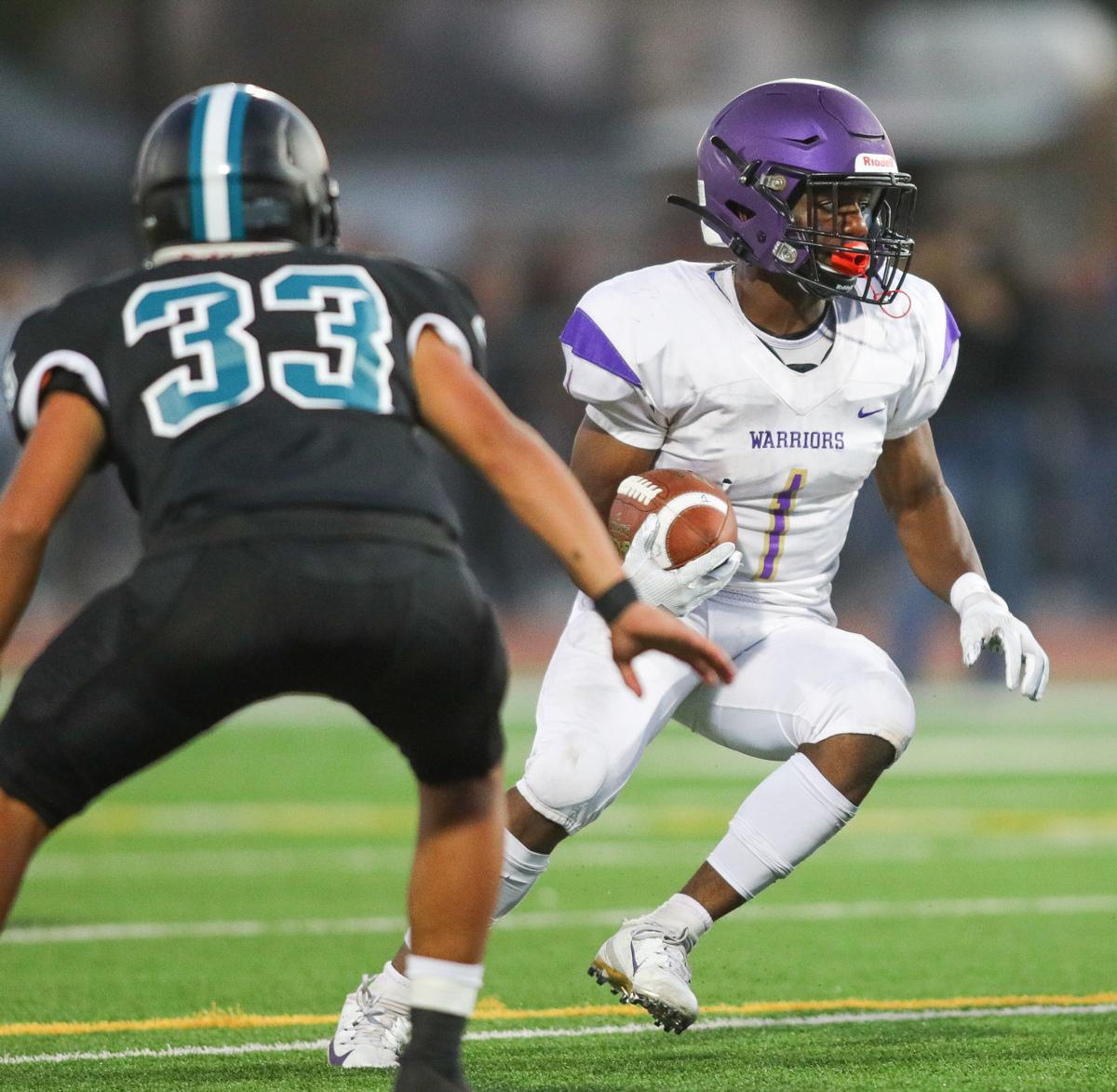 It's that time of year again. Next week, we will be publishing our All-Area football team.
The annual LCCN All-Area Team is a squad the sports staffs at the Santa Maria Times, Lompoc Record and Santa Ynez Valley News put together. We pick who we think are the top players in our coverage area. 
We'll have the All-Area MVP, Offensive Player of the Year, Defensive Player of the Year, Coach of the Year, etc.
So keep an eye out for that.
But while we wait, I want to see who you think is the Player of the Year for the Central Coast. 
Who gets your vote for Central Coast Player of the Year?
For this, we'll extend our reach a little bit and go outside our coverage area, to encompass most of what I think of as the Central Coast: Up to Paso Robles, down through South SLO County, to the Santa Maria Valley and then to Lompoc and Santa Ynez and, finally, to Santa Barbara.
So I've compiled a list of top candidates. These guys have earned All-League honors/team MVP honors and many will be featured on our All-Area team next week. (NOTE: This has no factor in determining who our official All-Area MVP will be. This is like a people's choice award for the Central Coast Player of the Year).
So vote all week and we'll announce the winner on New Years. 
Here are the nominees and their cases.
The Candidates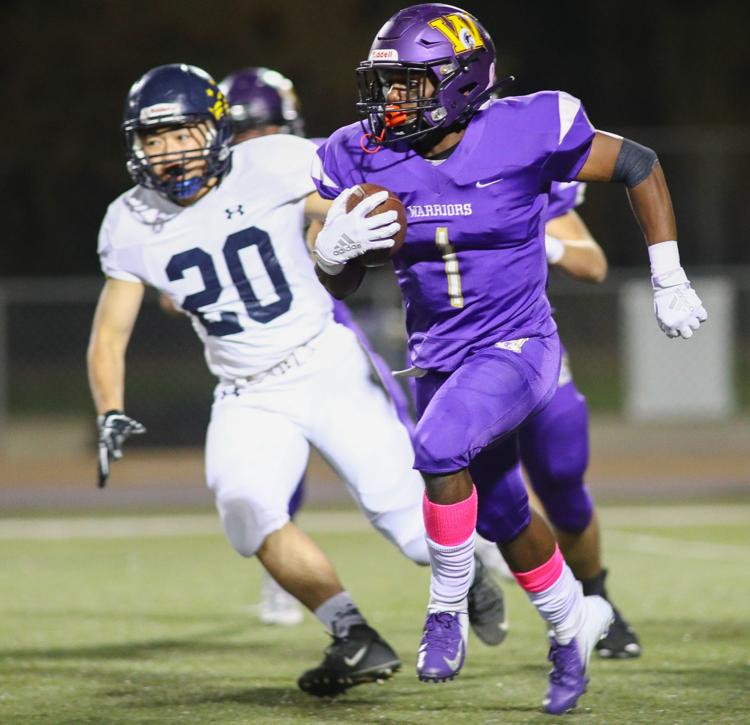 Kidasi Nepa, Righetti, Jr., RB-S: Nepa had a tremendous junior season for the Warriors. He was counted on to be their workhorse back, but ended up playing so many different roles throughout the season. He took over the starting safety spot and really stood out there, becoming one of the Warriors' top defenders as he continued to produce on the offensive side of the ball. Righetti was absolutely decimated by injuries (like several area teams were), but Nepa continued to lead and make an impact on the field. The Warriors' season definitely didn't end like the team had wanted, but Nepa never wavered. Righetti went 7-4 (after a 6-0 start) and was bounced in the first round of the CIF-CS D2 playoffs. Righetti coach Tony Payne continually praises this kid's ability, leadership and work ethic and I can't wait to see what he has in store for his 2020 senior season.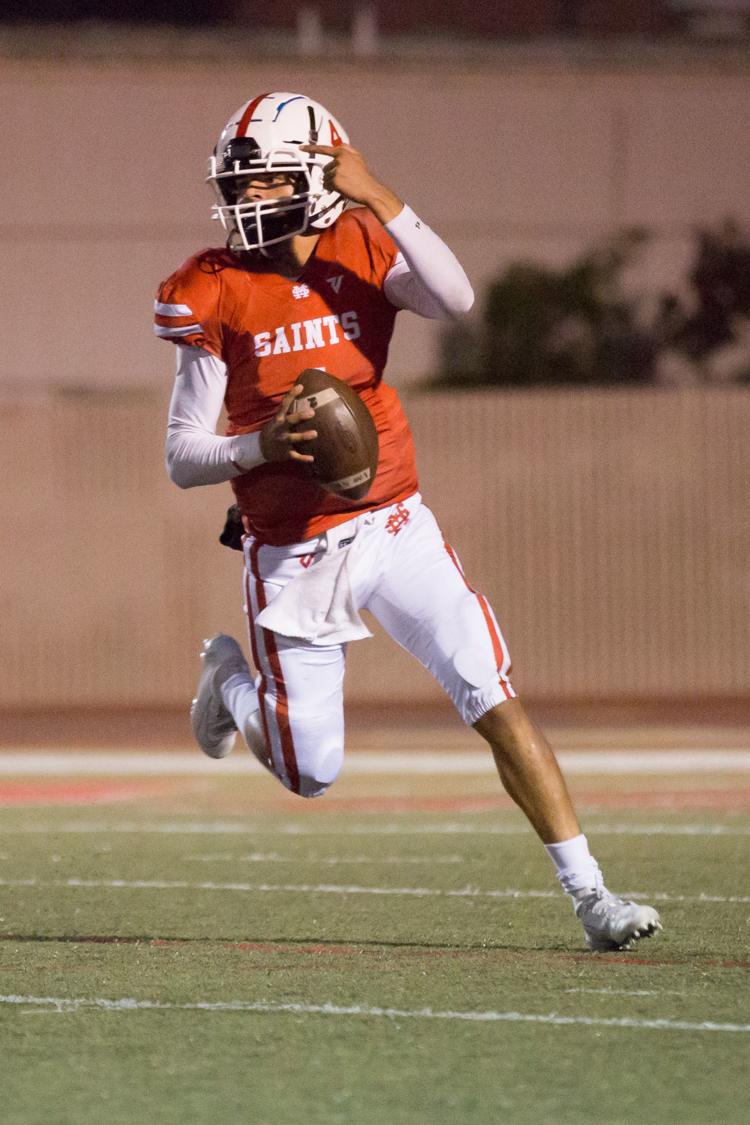 Dominick Martinez, Santa Maria, Sr., QB: This was the year of the running QB on the Central Coast and just about nobody did more running from the QB position than Martinez, who racked up nearly 1,600 rushing yards and 15 TDs on the ground. Later in the year, as Santa Maria's defense took a big hit, Martinez also stepped in on defense and became one of the Saints' top tacklers in the secondary. Martinez captained the Saints to a playoff berth and a historic win over rival Pioneer Valley in his senior season as Santa Maria finished 6-5 with a first-round exit in the CIF-CS D4 playoffs.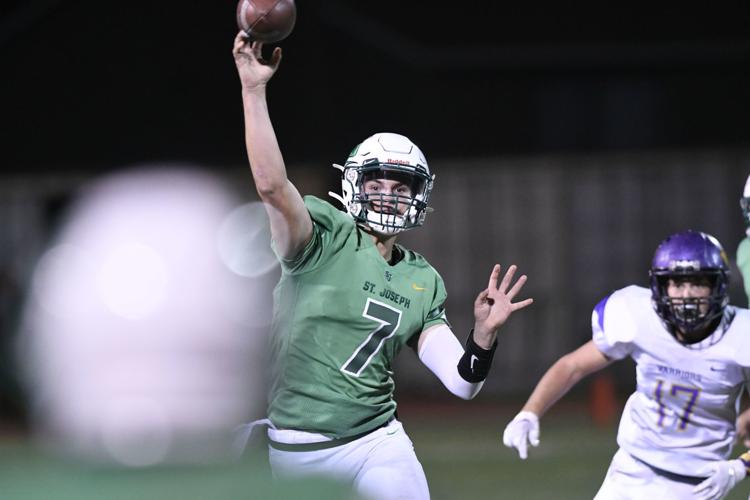 Hunter Barnhart, St. Joseph, Sr., QB: We weren't sure what kind of impact Barnhart would have on this St. Joseph team, but I'm not sure anybody envisioned this. Barnhart took a 2-3 team to a Mountain League title and a CIF-CS D2 semifinal berth as he and the Knights rode a seven-game win streak deep into the postseason. Barnhart's game is built on his dynamic athleticism. He's got unique arm talent, athletic IQ and all the physical skills needed on the field. Barnhart, who is signed with Arizona State for baseball, carried the team at times and when he played within the Knights' system, St. Joseph proved to be the top team on the Central Coast. Will we see Barnhart in the shoulder pads and helmet again any time soon?
You have free articles remaining.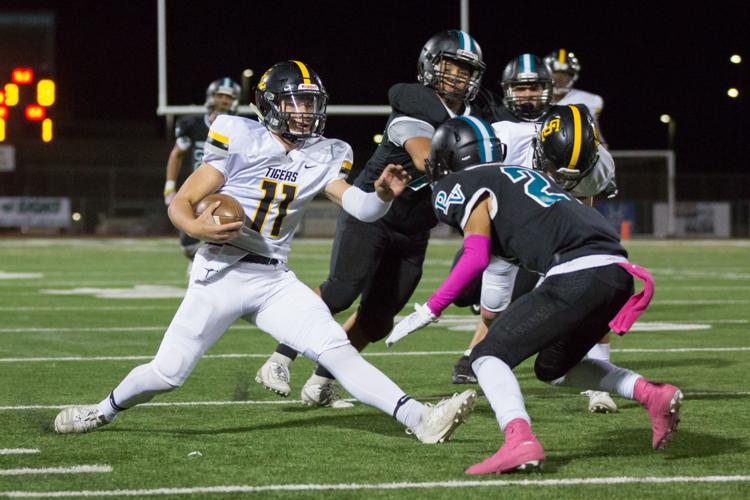 Emilio Corona, SLO, Sr., QB: Here's another Pac-12 baseball commit who starred at QB for a league title team. Corona can match numbers with just about anybody in the state. This guy had an incredible year, accounting for 52 total TDs in 2019. His season didn't end quite like he'd have liked it to, as eventual state champ Bakersfield Christian picked him off five times (more INTs than Corona had thrown all season to that point), but it was still a tremendous campaign for the future Husky. SLO is going to have a hard time replacing this type of production and the Central Coast will surely miss him on the football field next fall. (We still get to see him on a basketball court and baseball diamond this year).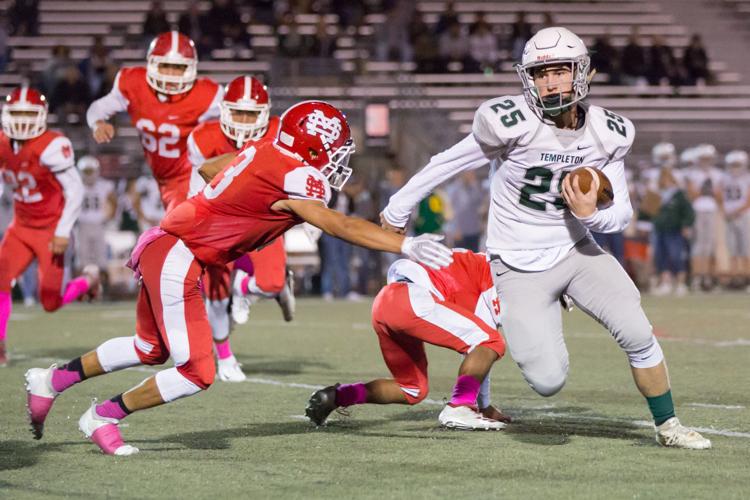 Tyler Kaschewski, Templeton, Jr., QB: Kaschewski is another standout to add to the list of running QBs. Earlier I said Martinez out-did just about everybody at running the ball from the QB position, and Kaschewski is the reason behind the 'just about' part of that sentence. The junior neared 2,000 rushing yards as the Eagles ran through the Ocean League in 2019. And there's more good news: He'll be back on the Central Coast in 2020, though the league setup will be different for area teams.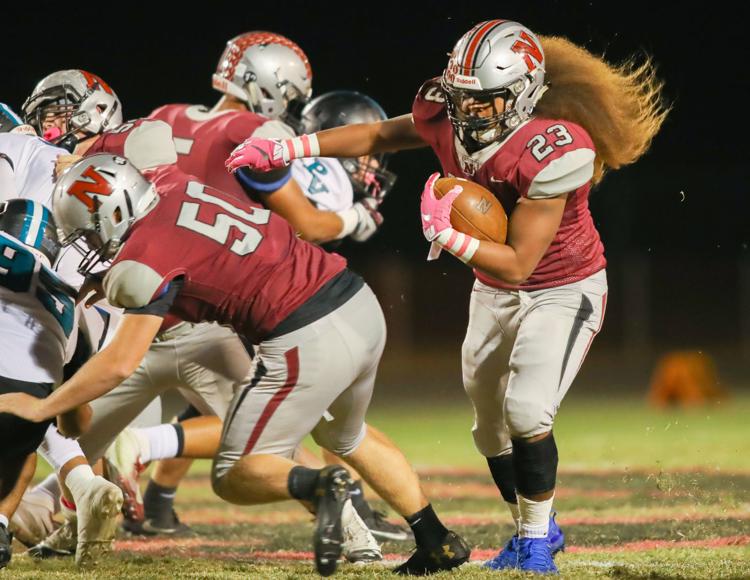 Keyshawn Pu'a, Nipomo, Jr., QB-RB-LB: We've talked about QBs who run, now we have a running back/linebacker, who was called on to play QB this year. When starting QB Brayden Groshart went down with an injury in the first game of the year, the Titans scrambled to find somebody to fill that void and it eventually came to be Pu'a, who threw 12 passes, three of which went for TDs. Pu'a also rushed for over 1,000 yards and had 66 total tackles on defense with two INTs. Pu'a will also be back on the Central Coast next year for his senior year.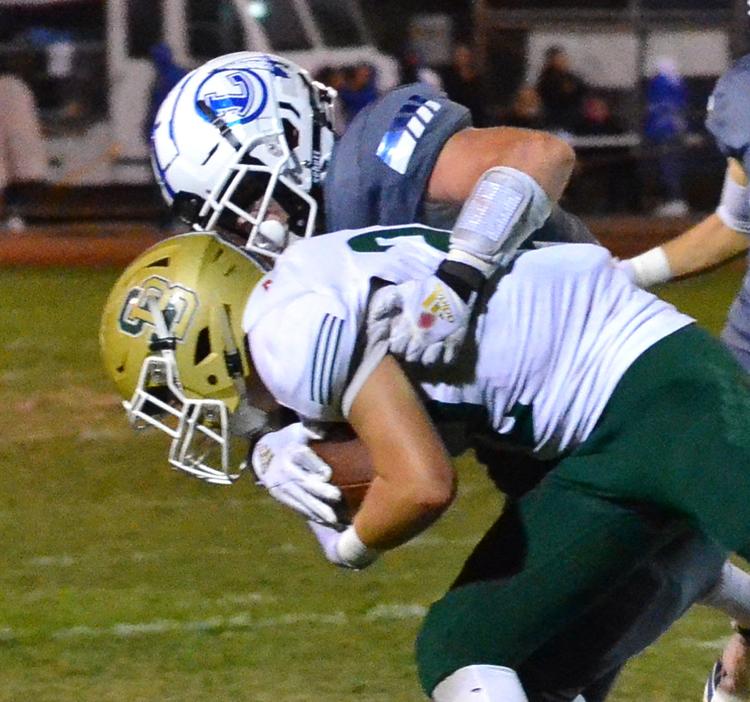 Jed Rantz, Lompoc, Sr., LB: We've had a ton of QBs and offensive playmakers listed here, now we have a guy that did one thing and did it very, very well. Rantz started the season in the middle of the Lompoc defense and finished it there. Rantz was the key cog in a solid defensive unit for the Braves, who allowed about 17 points a game last season. Lompoc's coaching staff voted him the team MVP, so that should tell you a lot about the impact he made with the Braves.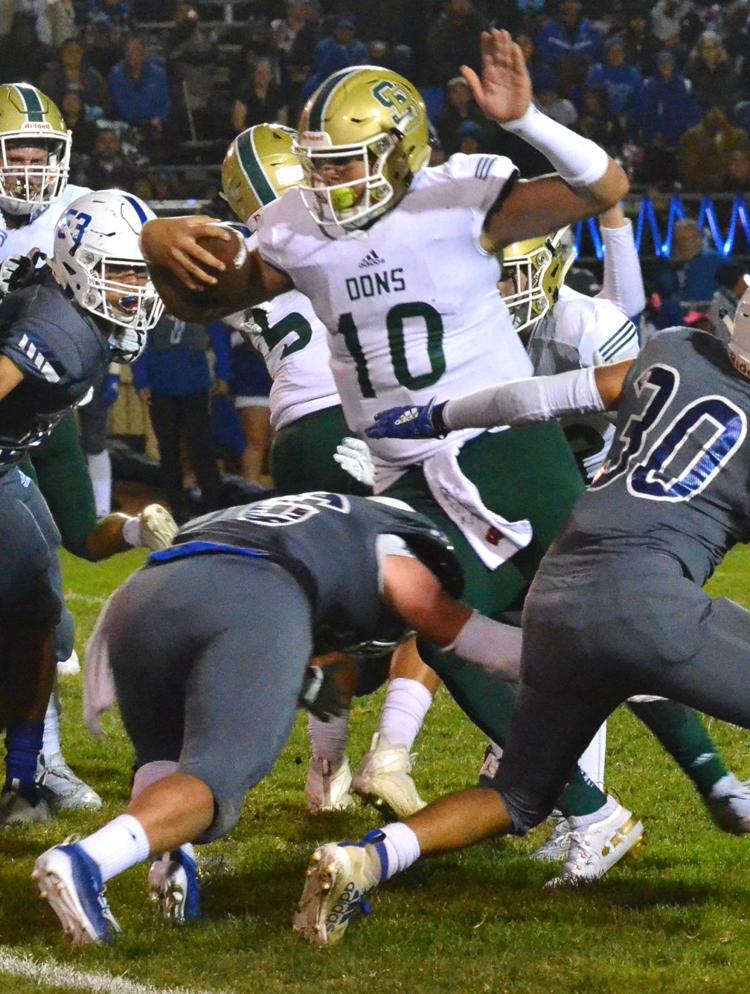 Deacon Hill, Santa Barbara, Jr., QB: We don't see too many B1G QB commits in this area, but Hill is that guy. The Wisconsin recruit accounted for 16 total TDs in four playoff games during the Dons' run to the CIF-SS D8 title game. The 6-foot-4, 225-pounder has a bright future in front of him and as long as he's the Dons' starting QB they'll likely be the team to beat in the Channel League. 
The Numbers
Kidasi Nepa, Righetti, Jr. RB-S: 74 carries, 768 yards, 8 TDs; 7 catches, 156 yards, 2 TDs; 29 total tackles (25 solo); 2 INTs, INT return for TD.
Dominick Martinez, Santa Maria, Sr., QB: 57 for 135 passing, 751 yards, 3 TDs, 4 INTs; 171 carries, 1,589 yards, 15 TDs; 29 total tackles (23 solo), forced fumble, fumble recovery, PBU. 
Hunter Barnhart, St. Joseph, Sr. QB: No statistics available.
Emilio Corona, SLO, Sr., QB: 156 for 256 passing, 2,581 yards, 38 TDs, 9 INTs; 83 carries, 853 yards, 14 TDs. 
Tyler Kaschewski, Templeton, Jr., QB: 65 for 109 passing, 1,107 yards, 11 TDs, 2 INTs; 169 carries, 1,904 yards, 31 TDs. 
Keyshawn Pu'a, Nipomo, Jr. QB-RB-LB: 7 for 12 passing, 136 yards, 3 TDs; 195 carries, 1,039 yards, 6 TDs; 13 catches, 95 yards; 66 total tackles (51 solo), 9 TFLs; 2 INTs.
Jed Rantz, Lompoc, Sr., LB: 74 tackles (40 solo), 13 TFLs, 5.5 sacks, 2 INTs, 3 fumble recoveries. 
Deacon Hill, Santa Barbara, Jr., QB: (Stats for 11 of 14 games) 2,551 yards, 26 TDs, 6 INTs; 330 rushing yards, 8 TDs. (Had 1,074 passing yards, 16 total TDs [13 passing] in postseason).
St. Joseph vs San Joaquin Memorial Football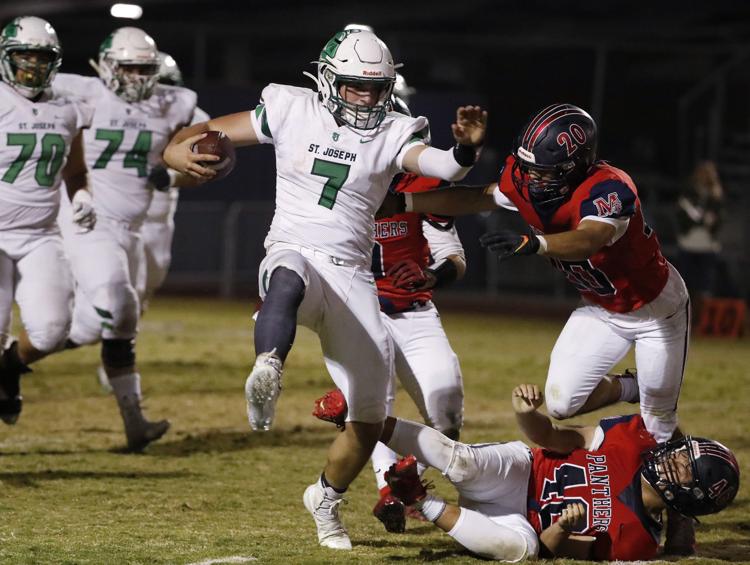 St. Joseph vs San Joaquin Memorial Football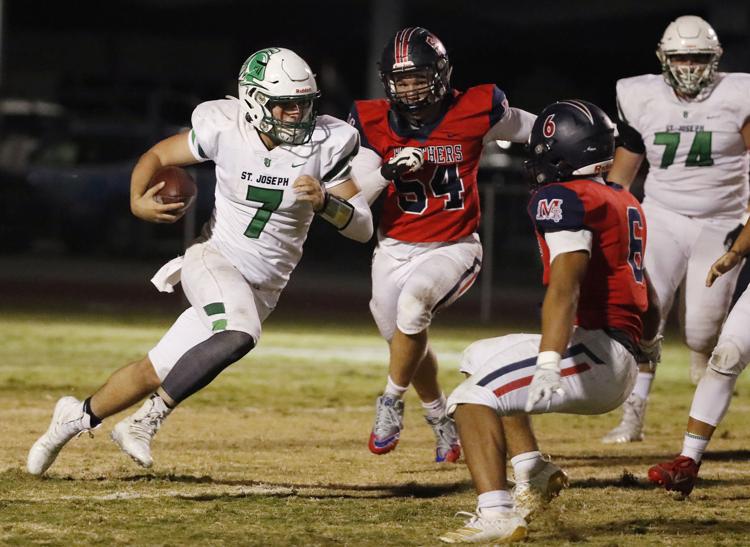 St. Joseph vs San Joaquin Memorial Football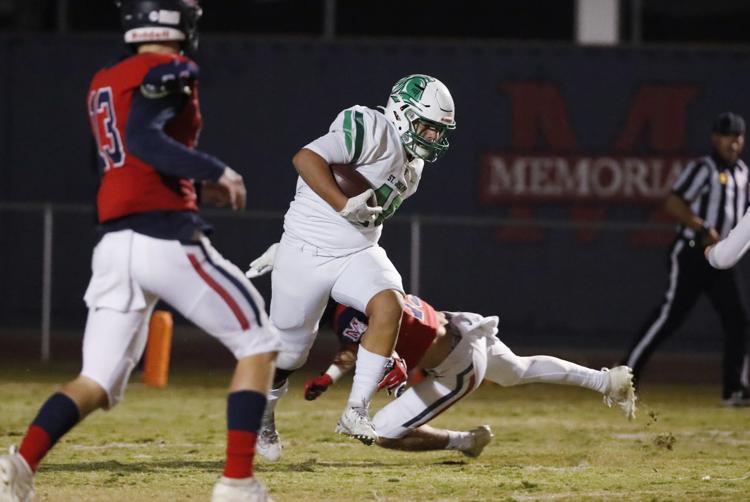 St. Joseph vs San Joaquin Memorial Football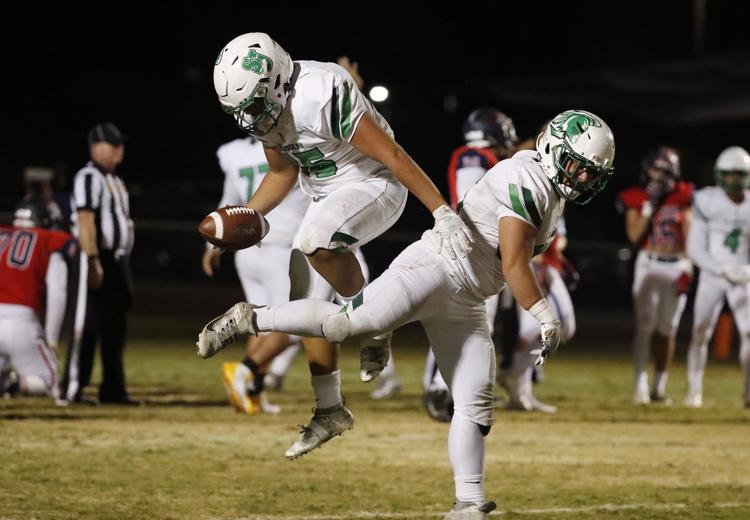 St. Joseph vs San Joaquin Memorial Football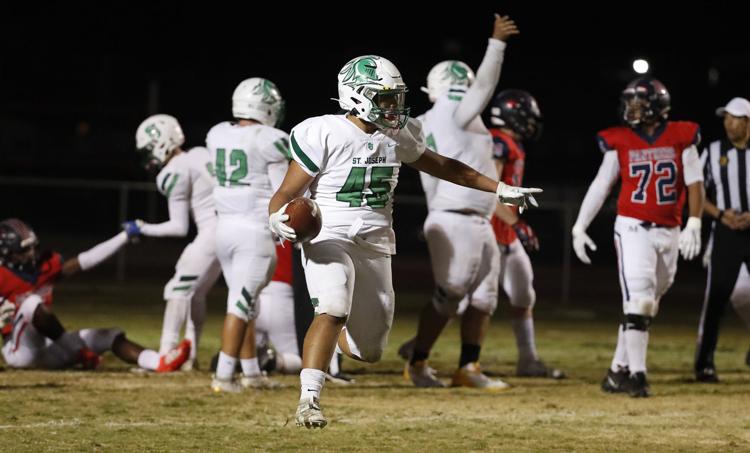 St. Joseph vs San Joaquin Memorial Football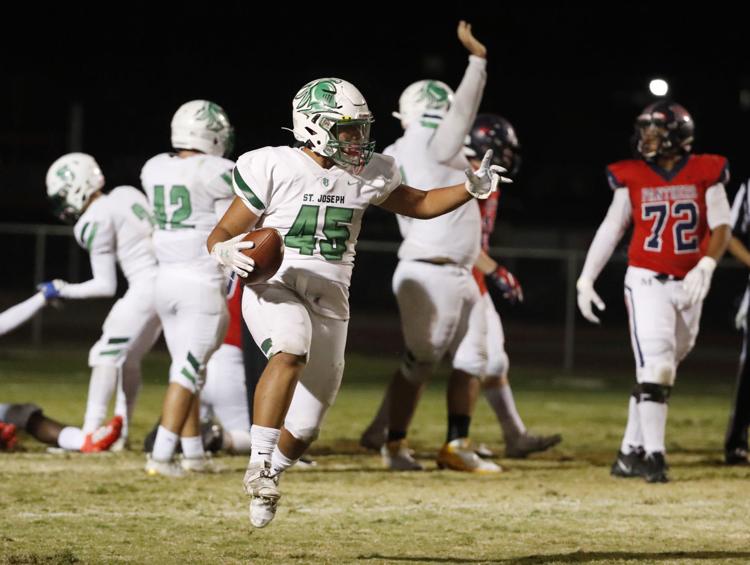 St. Joseph vs San Joaquin Memorial Football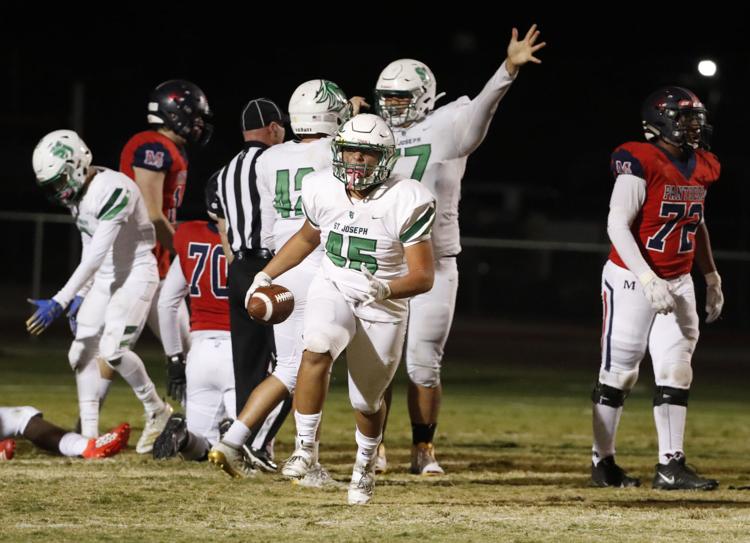 St. Joseph vs San Joaquin Memorial Football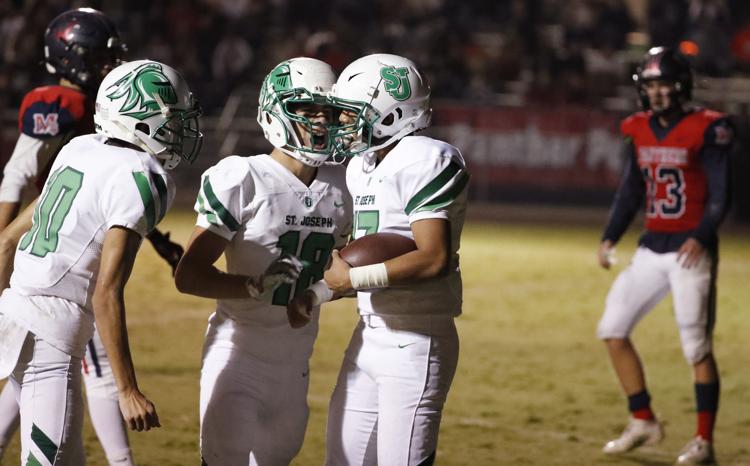 St. Joseph vs San Joaquin Memorial Football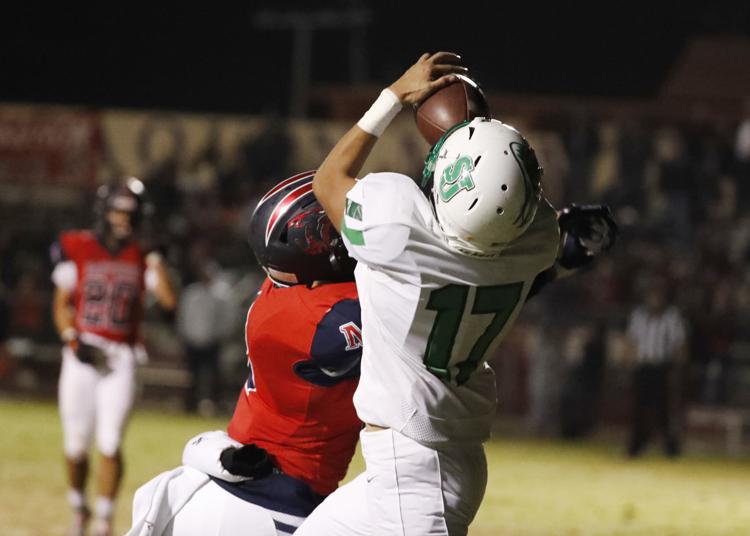 St. Joseph vs San Joaquin Memorial Football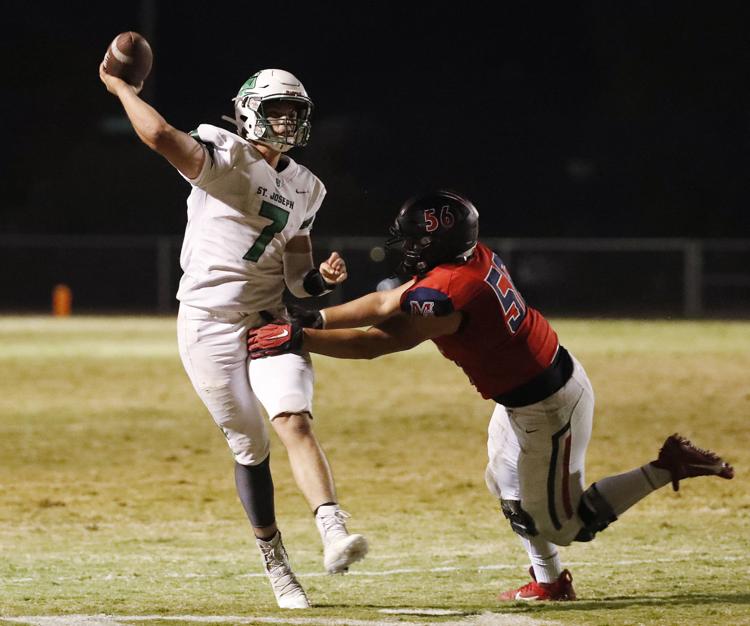 St. Joseph vs San Joaquin Memorial Football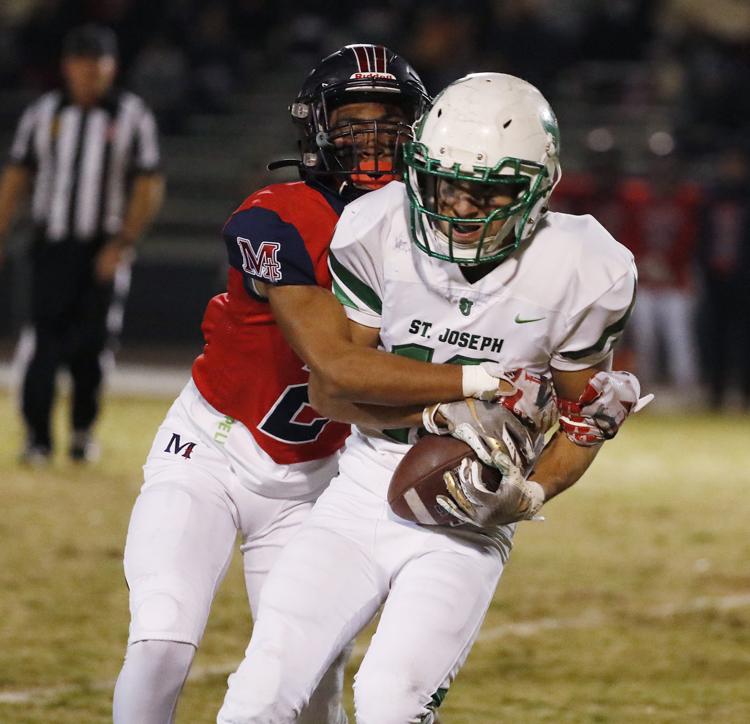 St. Joseph vs San Joaquin Memorial Football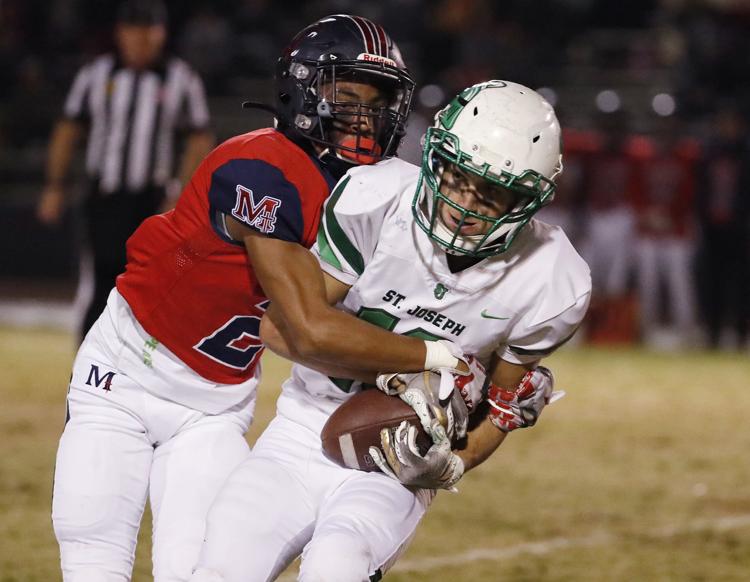 St. Joseph vs San Joaquin Memorial Football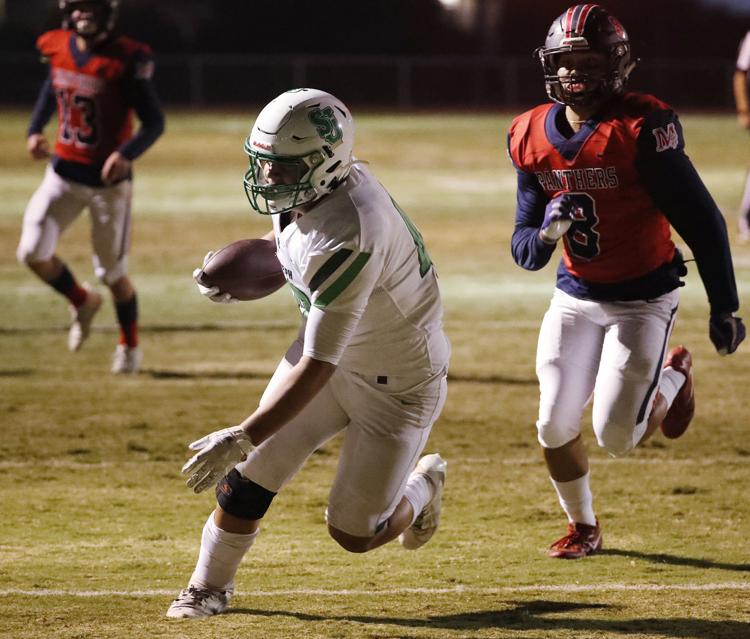 St. Joseph vs San Joaquin Memorial Football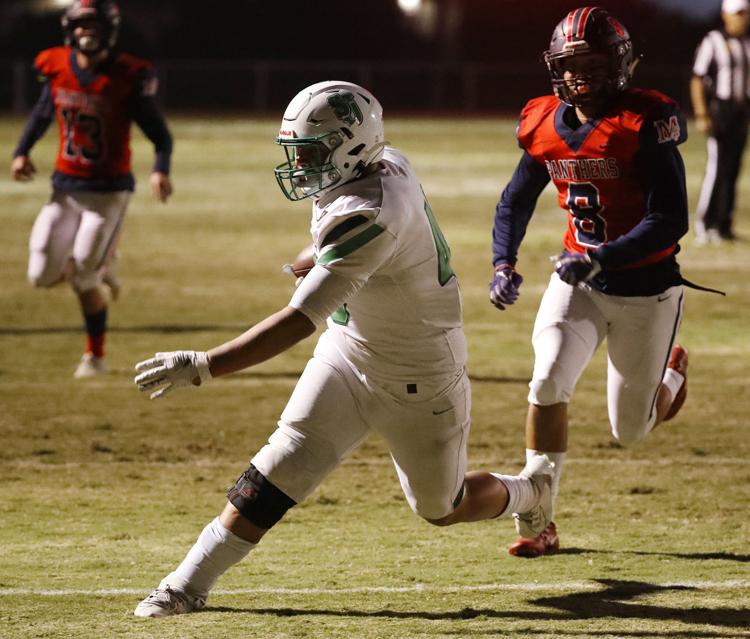 St. Joseph vs San Joaquin Memorial Football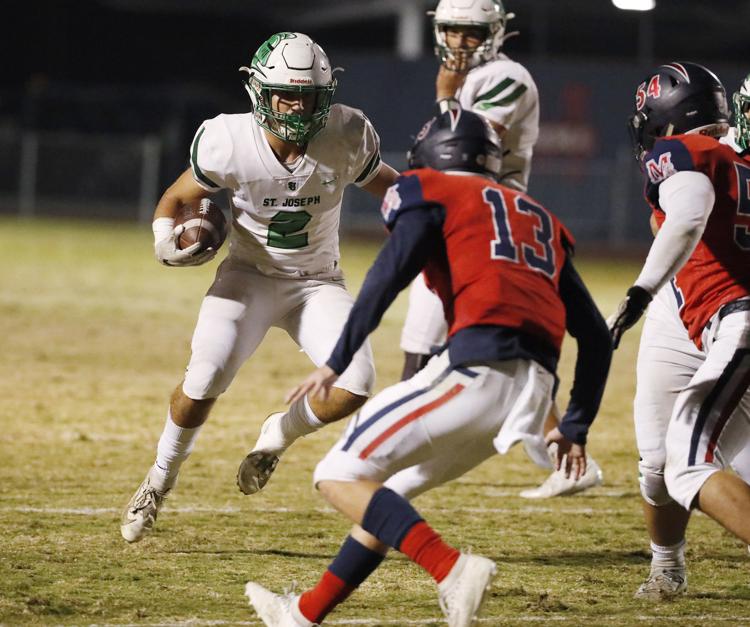 St. Joseph vs San Joaquin Memorial Football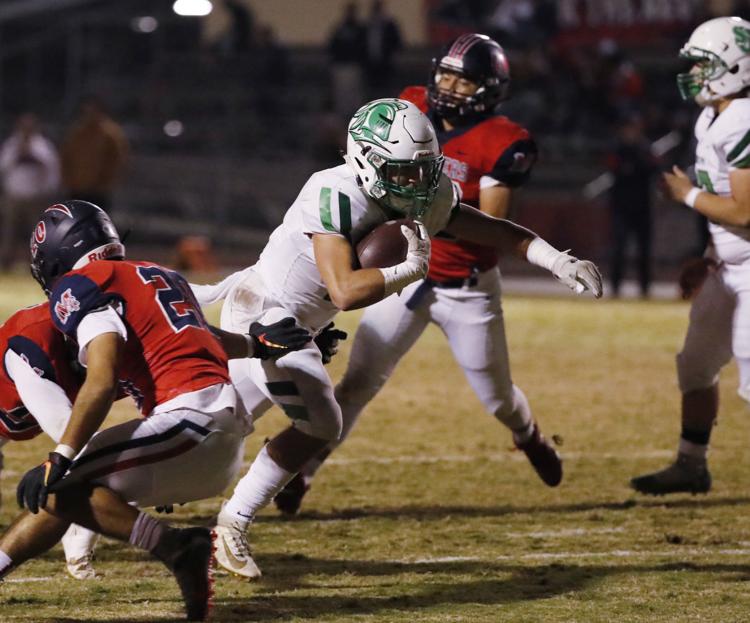 St. Joseph vs San Joaquin Memorial Football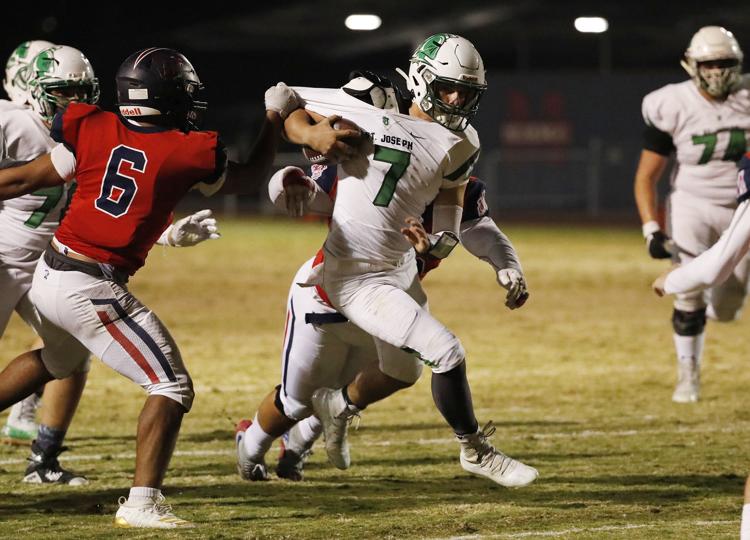 St. Joseph vs San Joaquin Memorial Football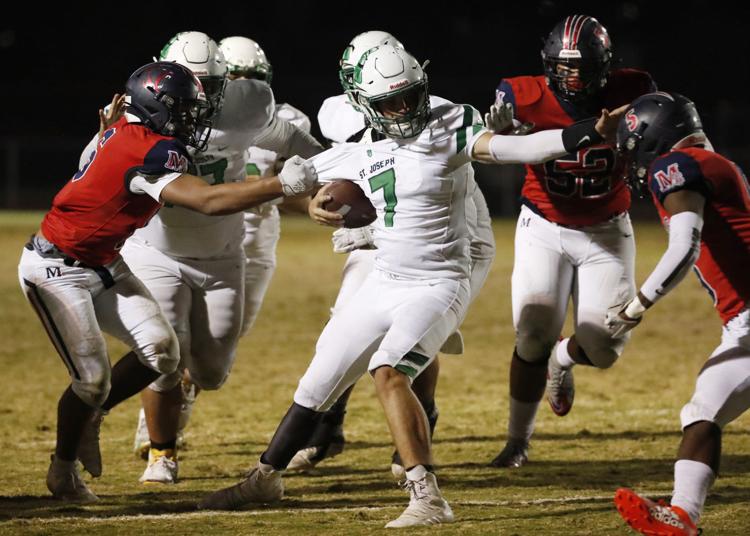 St. Joseph vs San Joaquin Memorial Football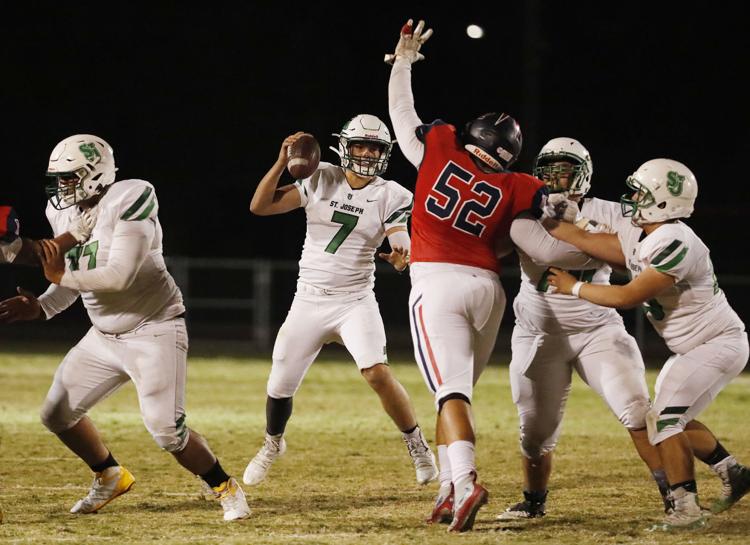 St. Joseph vs San Joaquin Memorial Football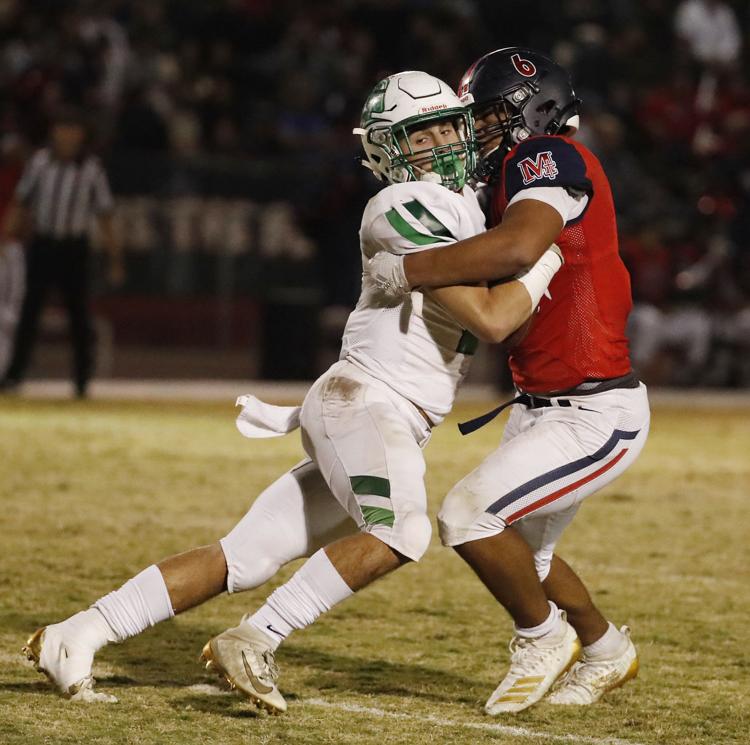 St. Joseph vs San Joaquin Memorial Football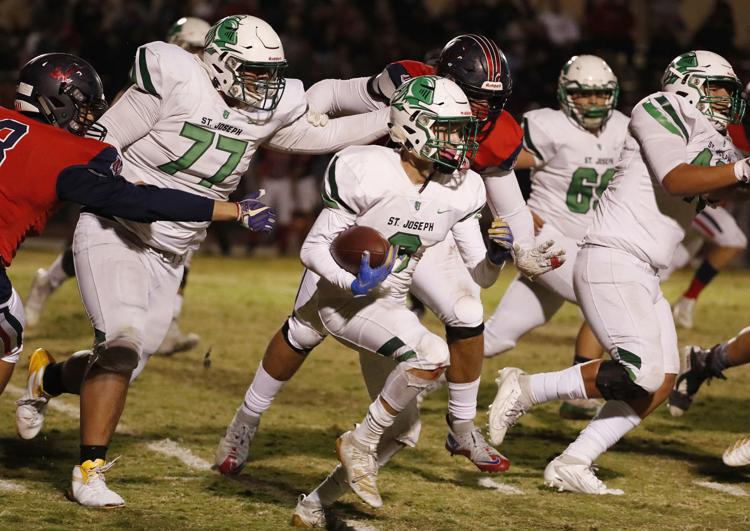 St. Joseph vs San Joaquin Memorial Football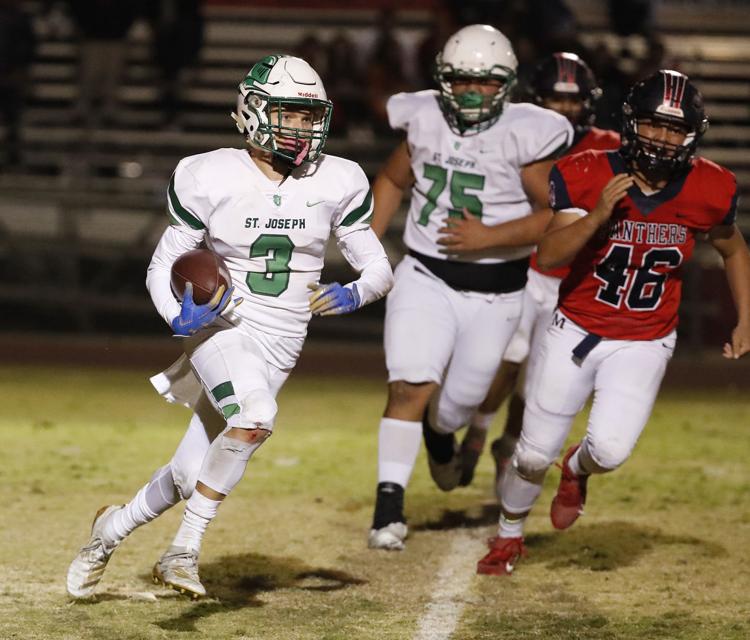 St. Joseph vs San Joaquin Memorial Football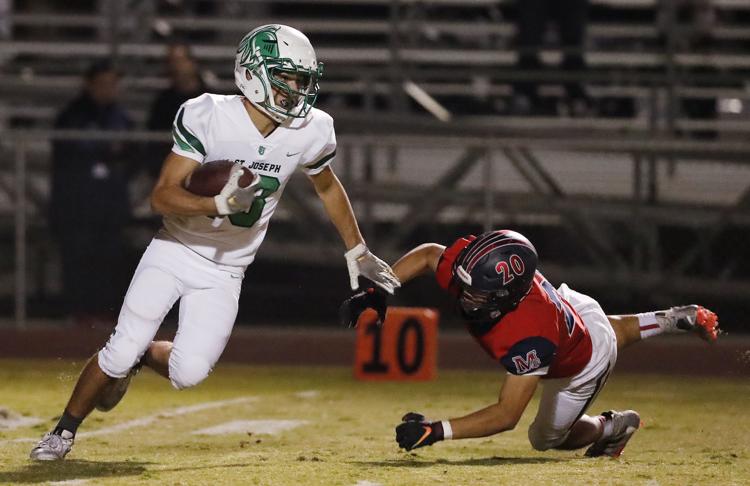 St. Joseph vs San Joaquin Memorial Football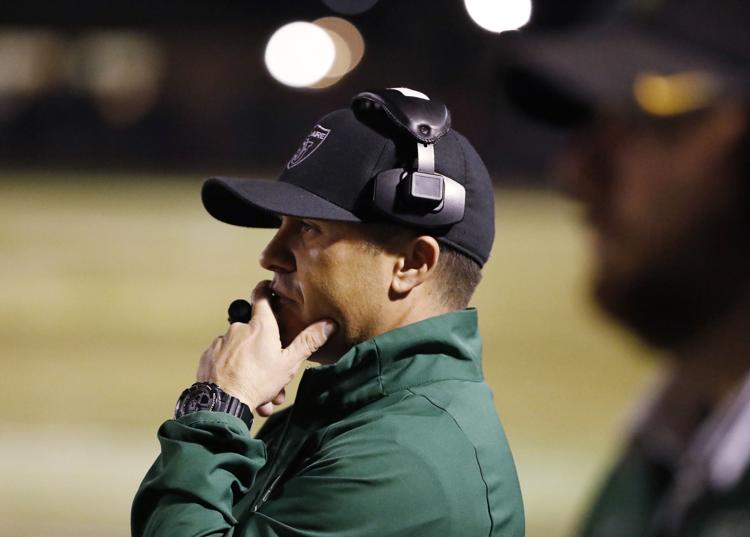 St. Joseph vs San Joaquin Memorial Football
St. Joseph vs San Joaquin Memorial Football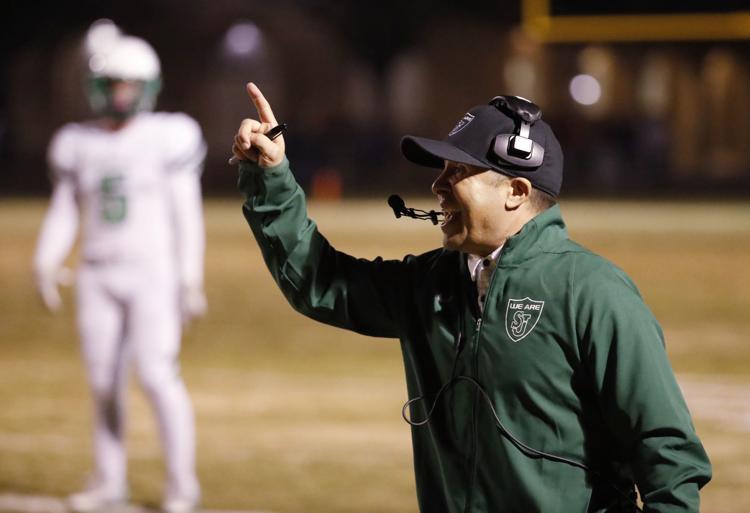 St. Joseph vs San Joaquin Memorial Football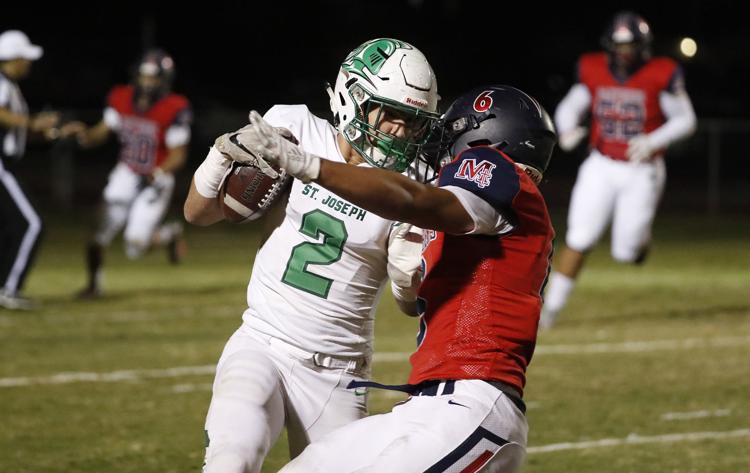 St. Joseph vs San Joaquin Memorial Football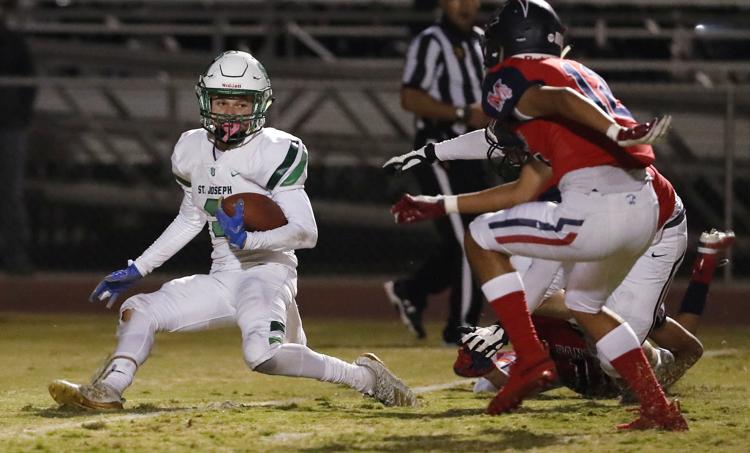 St. Joseph vs San Joaquin Memorial Football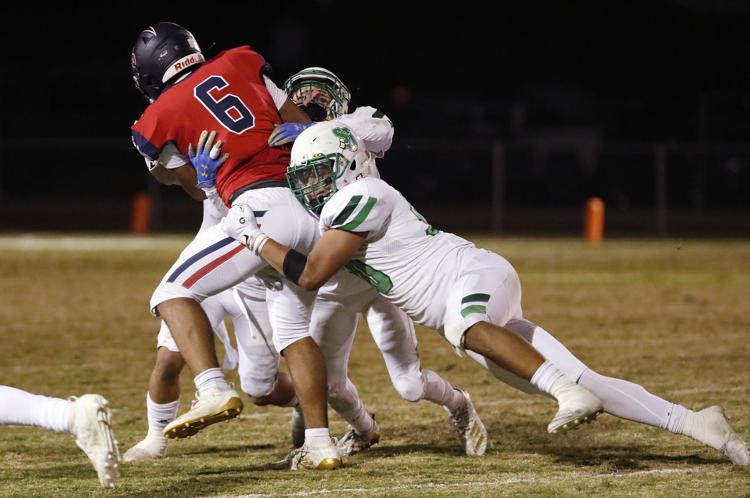 St. Joseph vs San Joaquin Memorial Football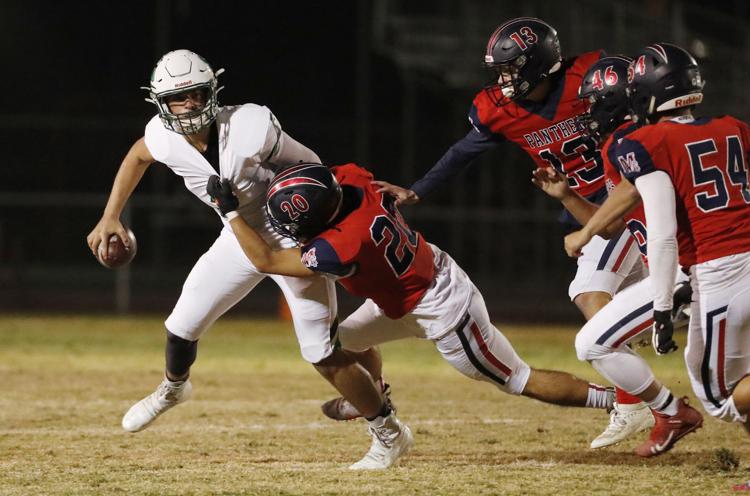 St. Joseph vs San Joaquin Memorial Football