Mondo Mansera had a solid junior season while playing for the Pioneer Valley football team. 
The 5-foot-9, 165-pound running back nearly topped 500 yards rushing. He also scored four times on the ground while catching 12 passes for 186 yards and another touchdown. He finished with about 800 all-purpose yards during that 2013 season. Mansera was also a nice addition to the Panther defense, recording 30 tackles and picking off a pair of passes. 
Again, a very good season for a junior. 
Then came Mansera's senior season. The diminutive running back put together what should be considered one of the best individual seasons in his school's history. 
Mansera surpassed 1,800 yards rushing and scored 21 times on the ground. He topped 200 yards in a single game five times that year. He did this against some pretty stiff competition, as the Panthers played Nipomo, Atascadero, St. Joseph, Lompoc, Righetti and Palmdale that year. (Mansera played in just 10 games, missing the Arroyo Grande game). 
Mansera didn't just pile up the big numbers against the weaker teams. He had 219 yards in the season opener vs. Nipomo, carrying the ball 27 times. (Nipomo went on to win a CIF title that year). He followed that up with 244 yards and three scores on 28 carries against San Luis Obispo the following week. Against Santa Maria in the next game, Mansera needed just 14 carries to get 137 yards and three more touchdowns in a 48-7 romp over Santa Maria. 
You see, Estorga's game was so refined, that even though she played only 14 games her senior year, it was clear she was still the area's top offensive threat. After all, Estorga was voted the All-Area MVP, as chosen by the sports staff at the Times, the year before, as a junior in the 2015-16 season.
The only time Mansera didn't get 100 yards in a game was the 42-13 loss to a good Atascadero team, when Mansera had 14 carries for 47 yards. It was also the only game he didn't score a rushing touchdown. 
The next week against St. Joseph, in a Los Padres League game, Mansera had his best game of the year. He carried the ball 28 times for 271 yards and two scores. He had a 96-yard TD run. He would top 200 yards in the next two games as well, getting 228 yards and three scores on 29 carries against Cabrillo and following it up with 219 yards and five touchdowns against Santa Ynez. 
In a tough 21-7 loss to Lompoc, Mansera had 20 carries for 123 yards and his team's only touchdown. Then, in the rivalry game against Righetti, Mansera totaled 166 yards on 26 carries with another score. 
In a playoff loss to Palmdale in November, Mansera didn't slow down, gaining 147 yards on 19 carries with another score. 
He finished his senior season with 230 carries for 1,801 yards and 21 scores. He also caught 11 passes for 112 yards and a touchdown. He accumulated 2,078 all-purpose yards that year.
Mansera's 2014 season is being highlighted as part of the Times' 'The Other Guys' series, which aims to feature standout football players who may have been overlooked during their careers. Submissions for athletes to be feature as part of the series can be sent to the author.
I'm going back in time and remembering some of the players our readers may have forgotten or have just always been overlooked. Some are well known, but most were never given their proper shrift during their prep careers.
Santa_Maria_Times_Thu__Jul_19__2012_.jpg
Santa_Maria_Times_Thu__Jul_19__2012_ (1).jpg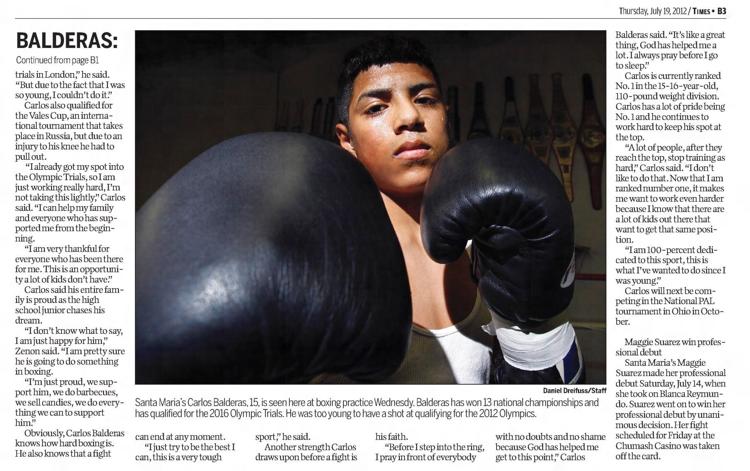 Santa_Maria_Times_Wed__Jul_25__2007_ (2).jpg
Santa_Maria_Times_Wed__Jul_25__2007_ (1).jpg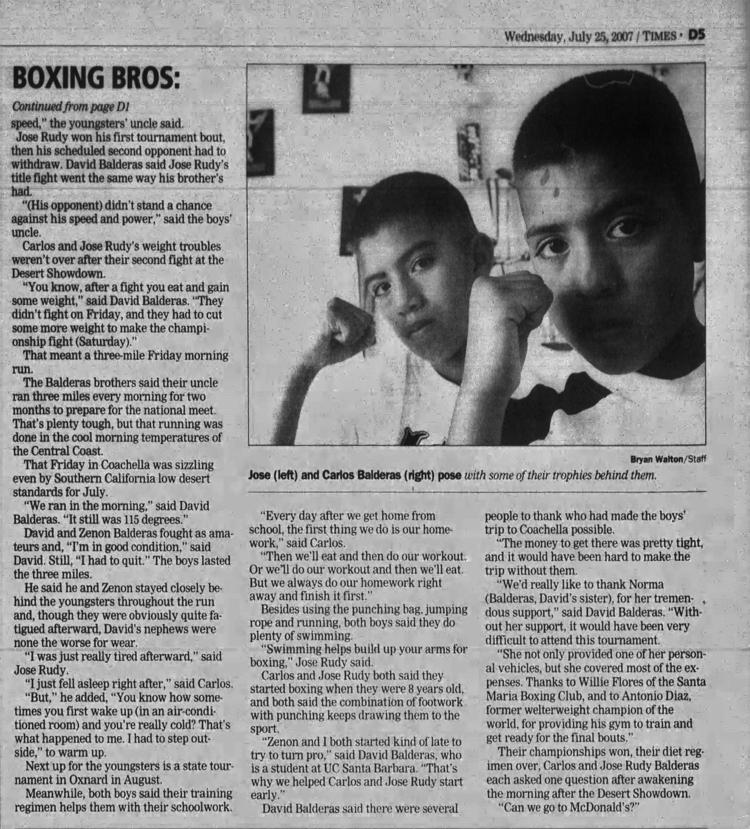 Santa_Maria_Times_Sun__Sep_14__2008_.jpg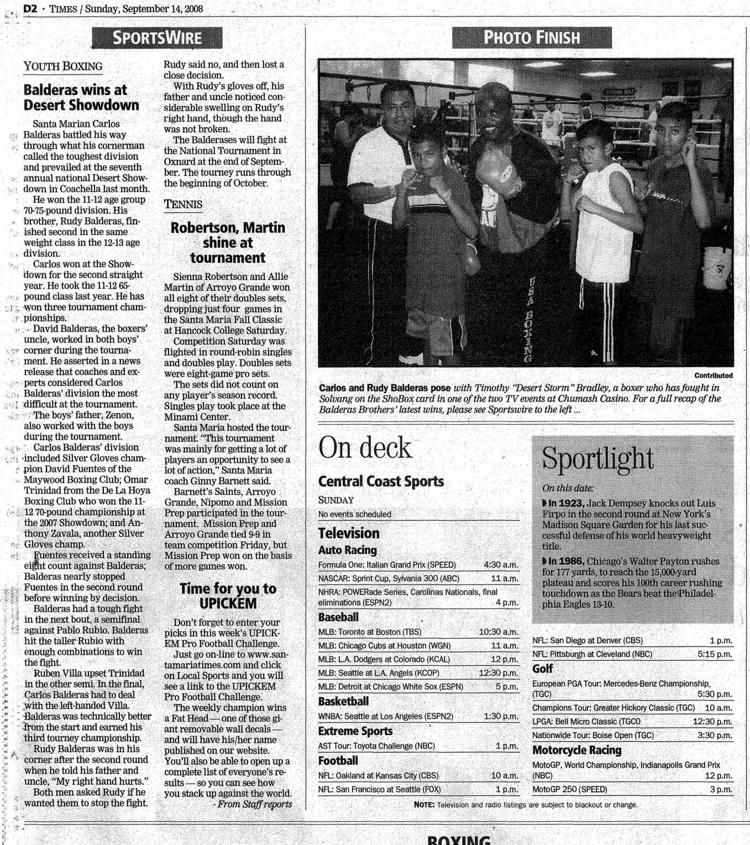 Santa_Maria_Times_Thu__Jan_28__2010_.jpg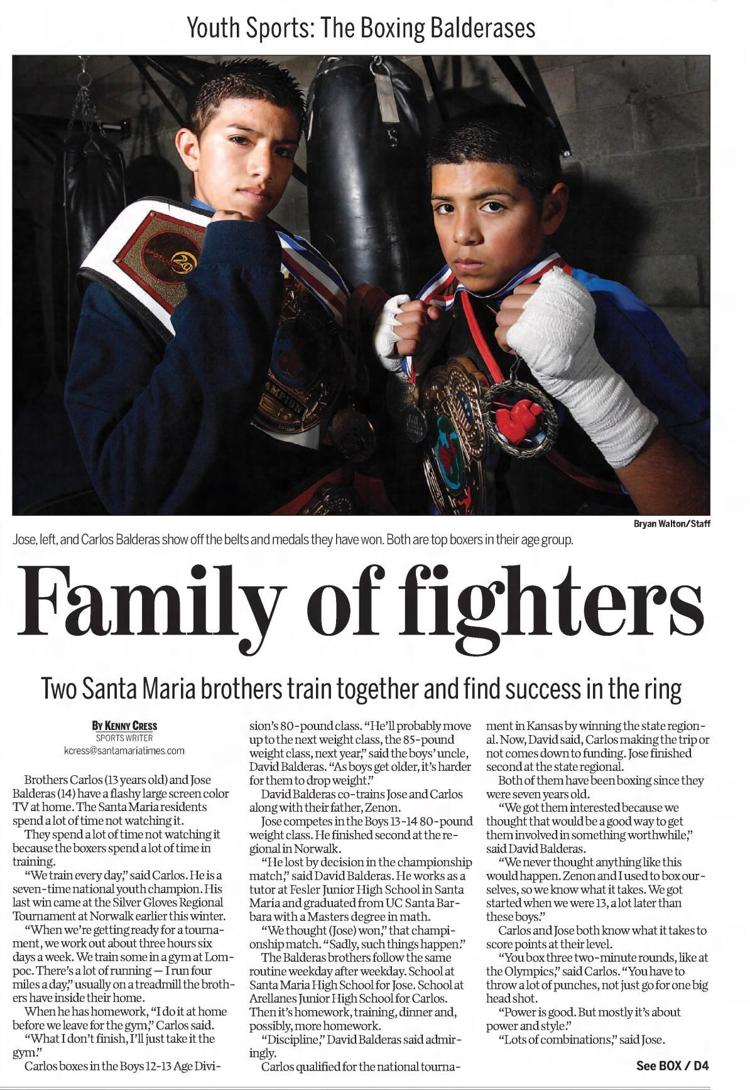 Santa_Maria_Times_Thu__Jan_28__2010_ 2.jpg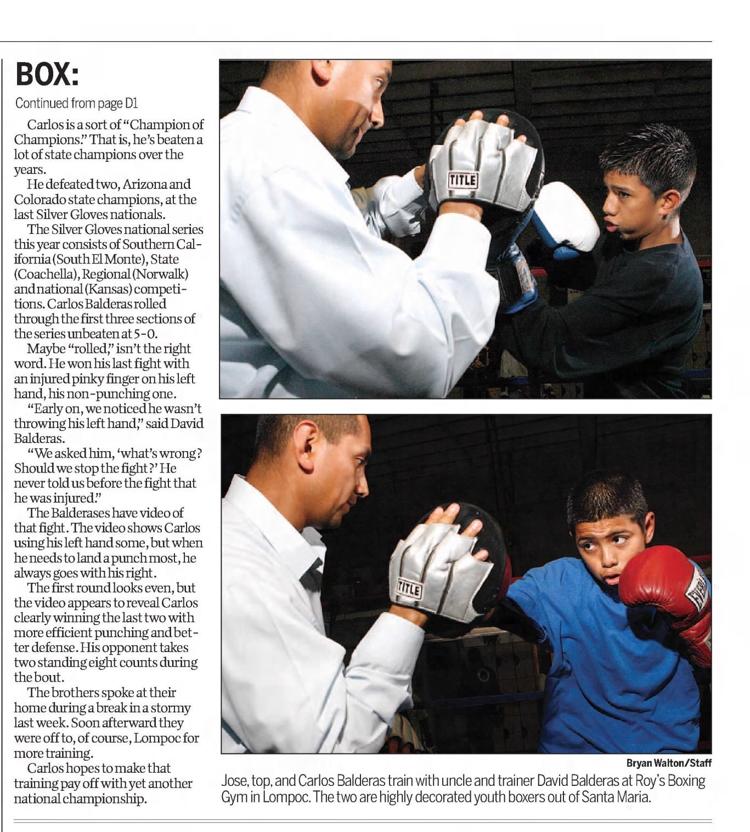 Santa_Maria_Times_Sat__Jan_17__2015_.jpg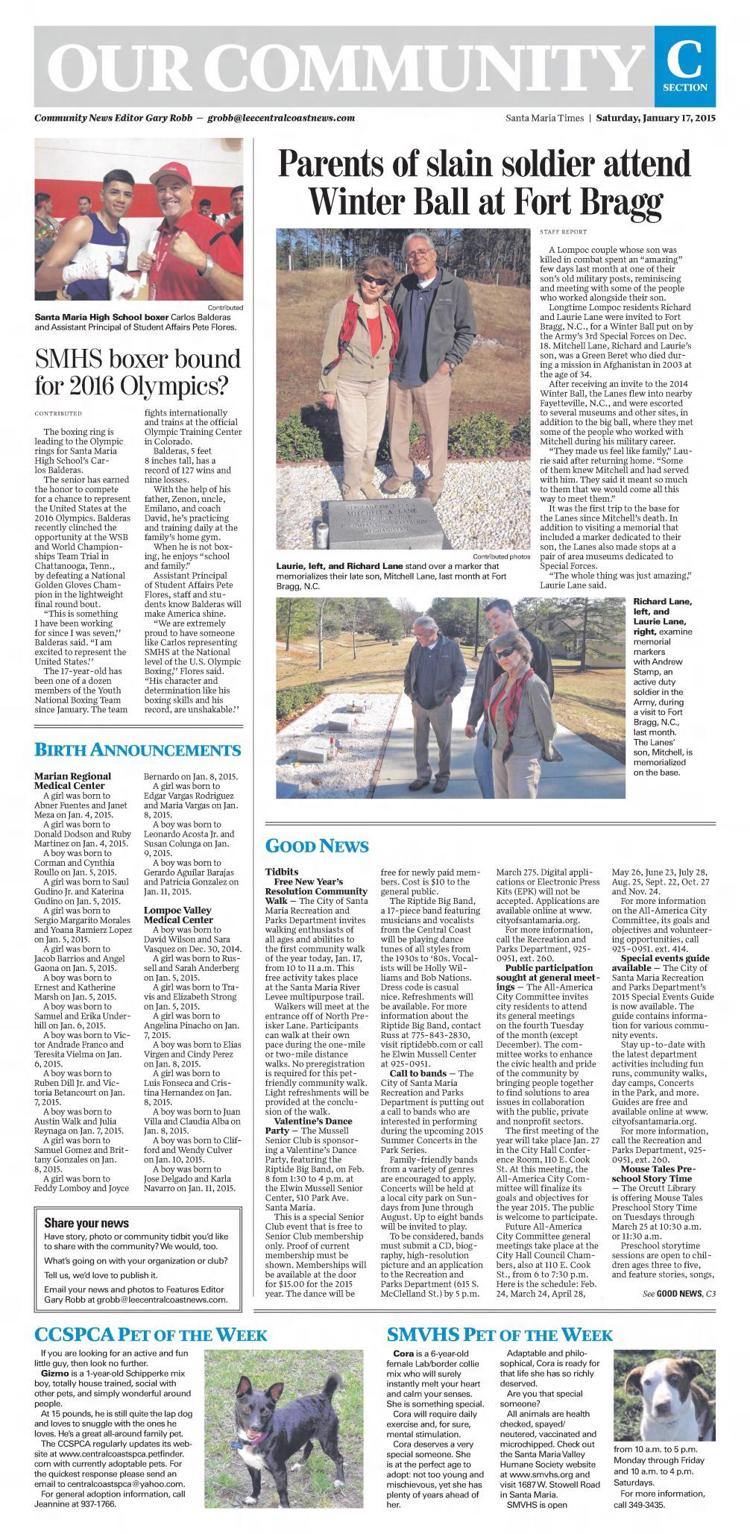 Santa_Maria_Times_Sun__Aug_7__2016_.jpg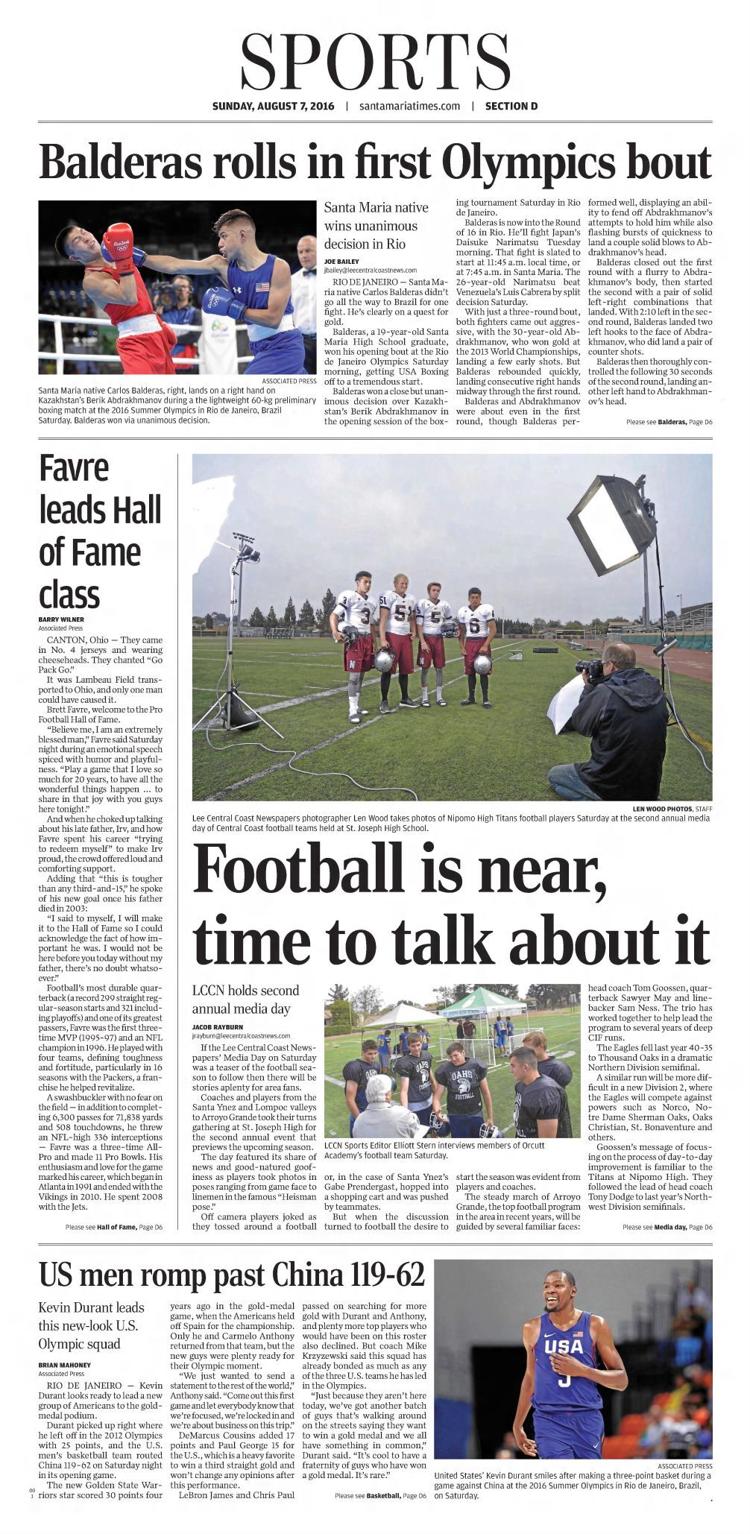 Santa_Maria_Times_Fri__Aug_12__2016_.jpg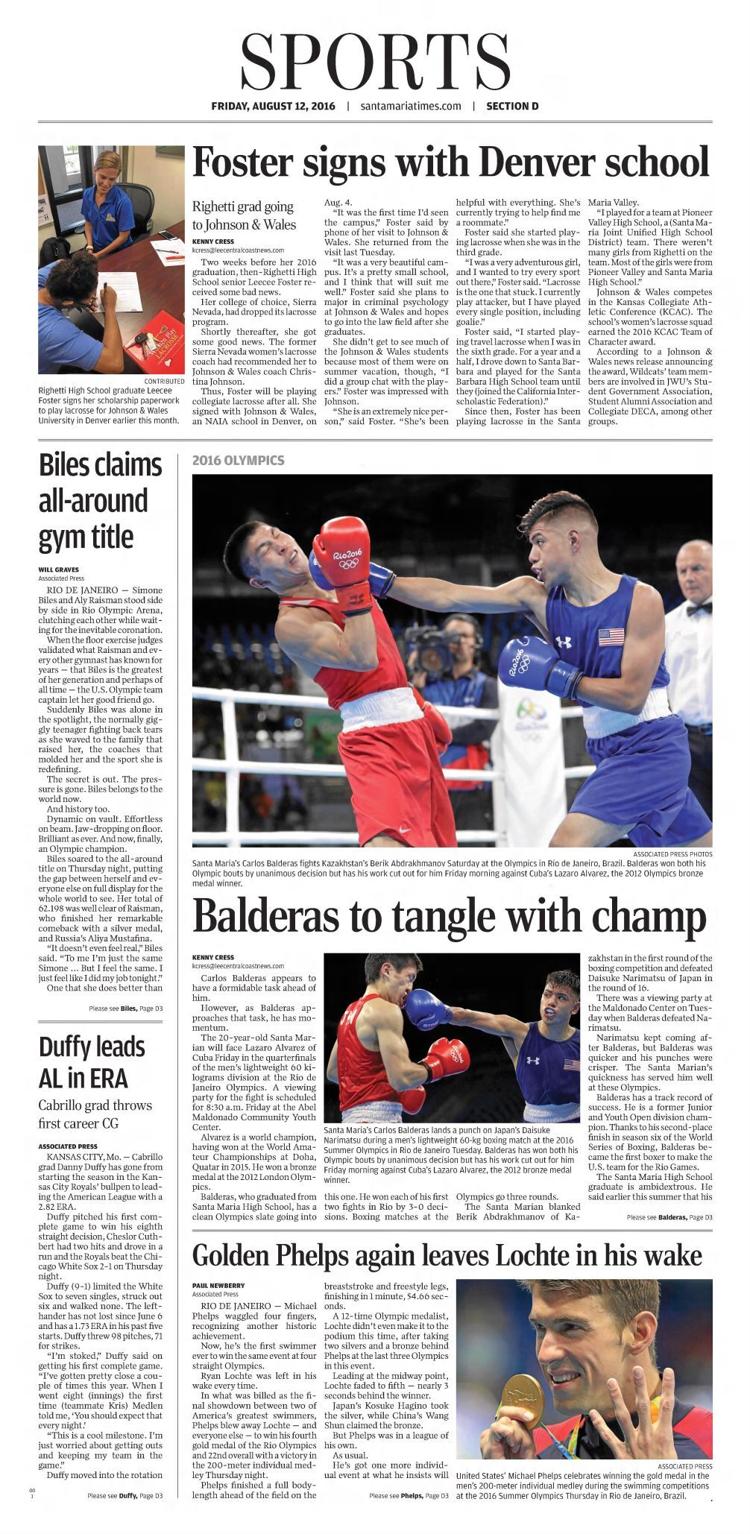 Santa_Maria_Times_Sat__Aug_13__2016_ (1).jpg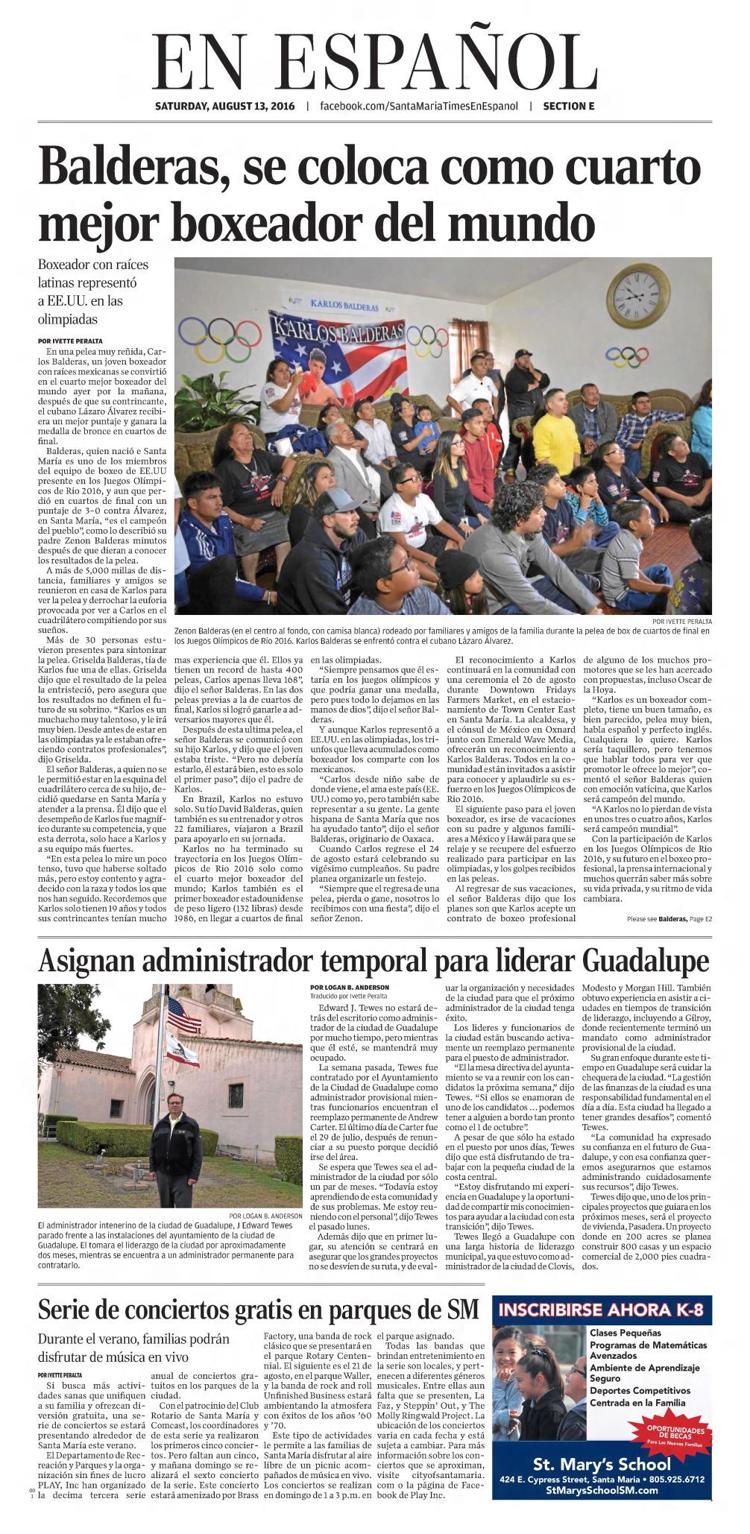 Santa_Maria_Times_Sat__Aug_13__2016_.jpg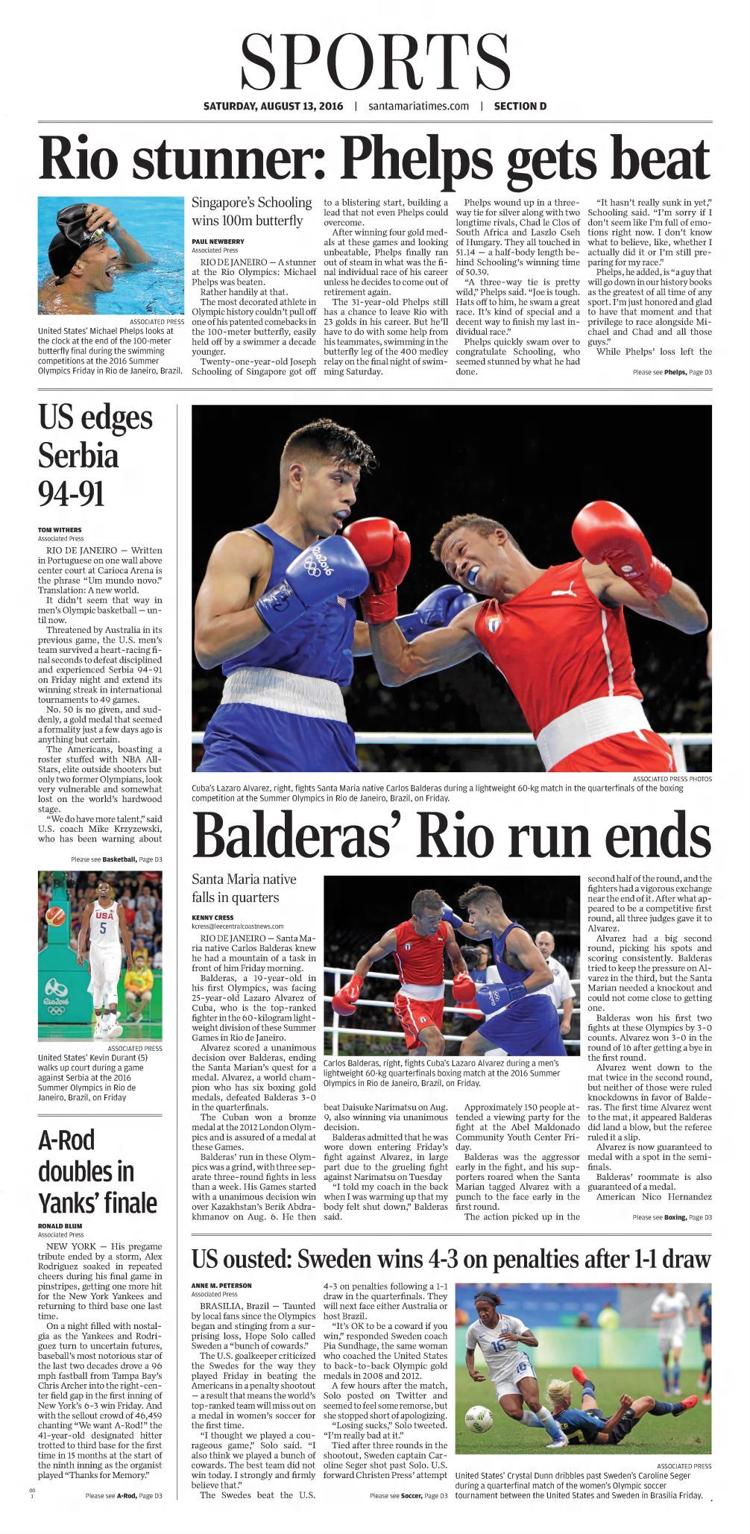 Santa_Maria_Times_Wed__Aug_10__2016_.jpg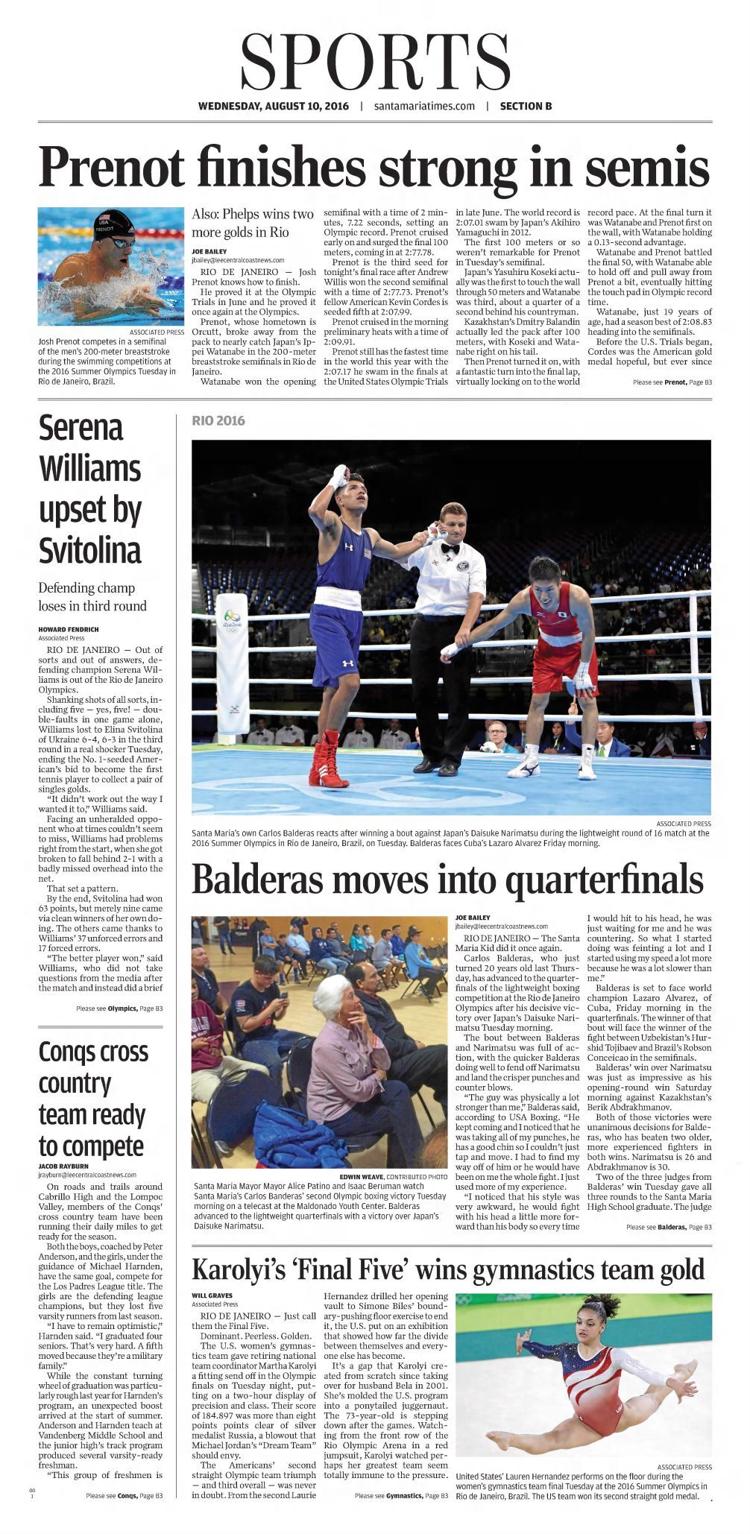 Santa_Maria_Times_Wed__Aug_24__2016_.jpg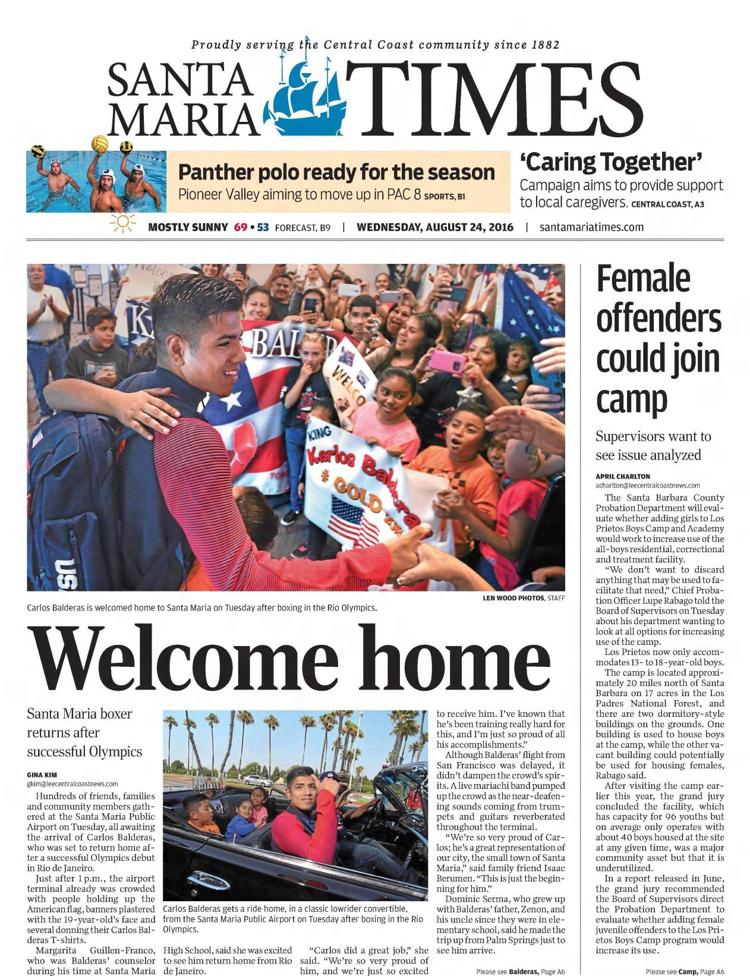 Santa_Maria_Times_Sun__Aug_28__2016_.jpg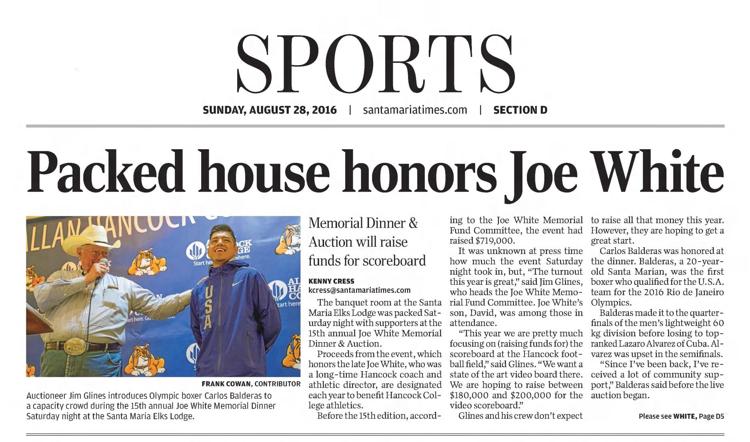 Santa_Maria_Times_Tue__Apr_11__2017_.jpg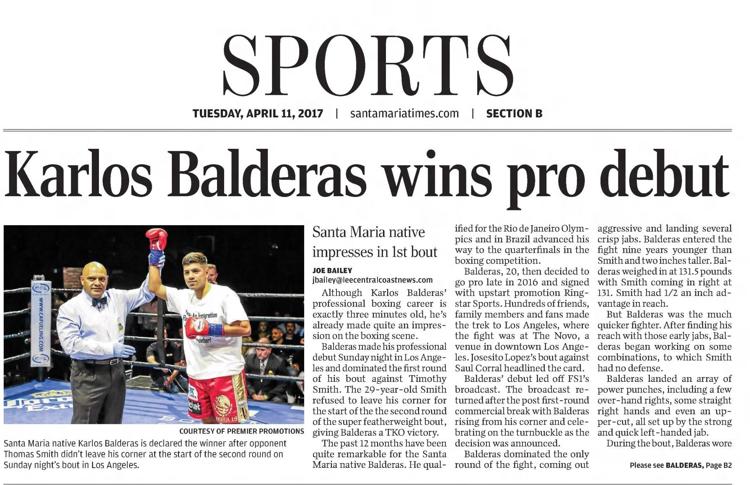 Santa_Maria_Times_Tue__Aug_1__2017_.jpg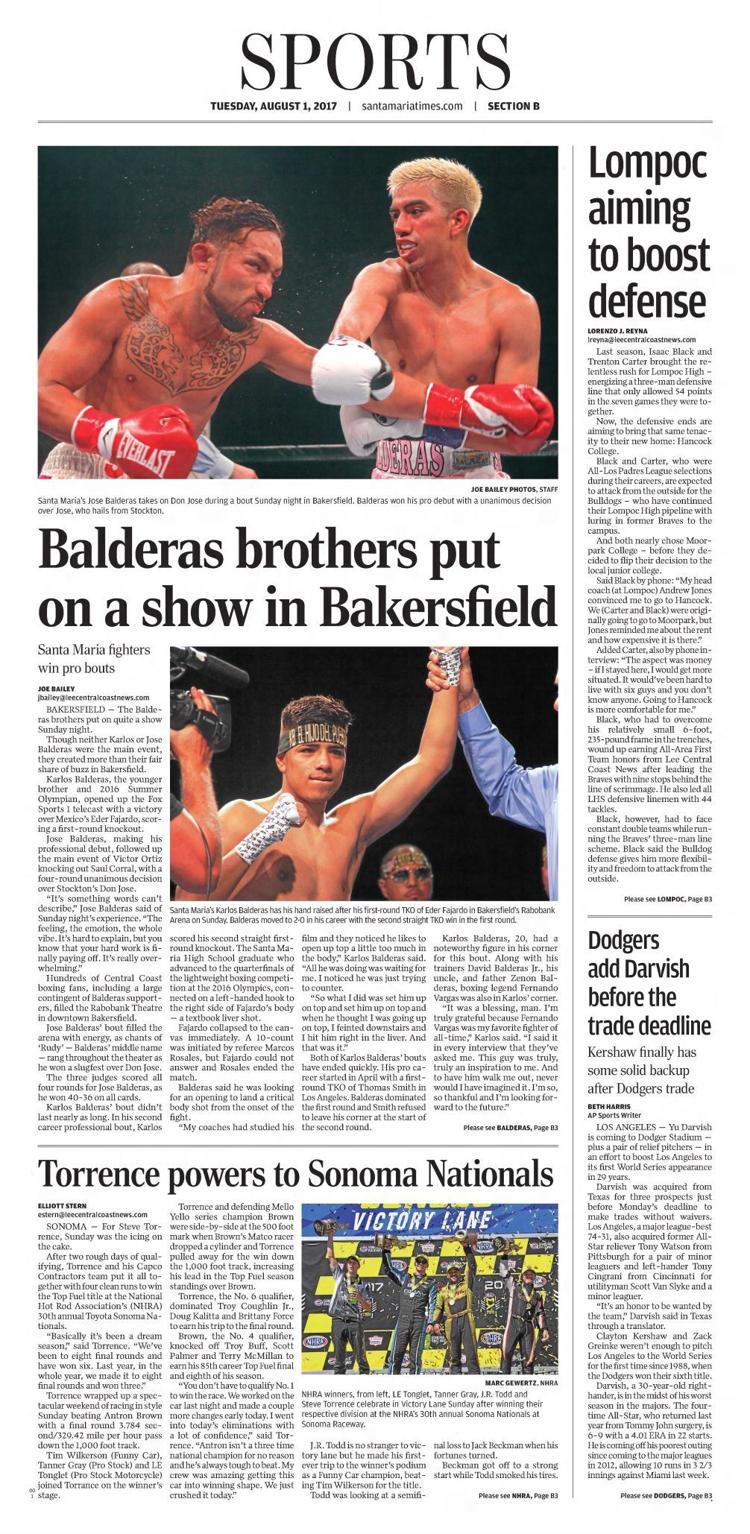 Santa_Maria_Times_Tue__Feb_13__2018_.jpg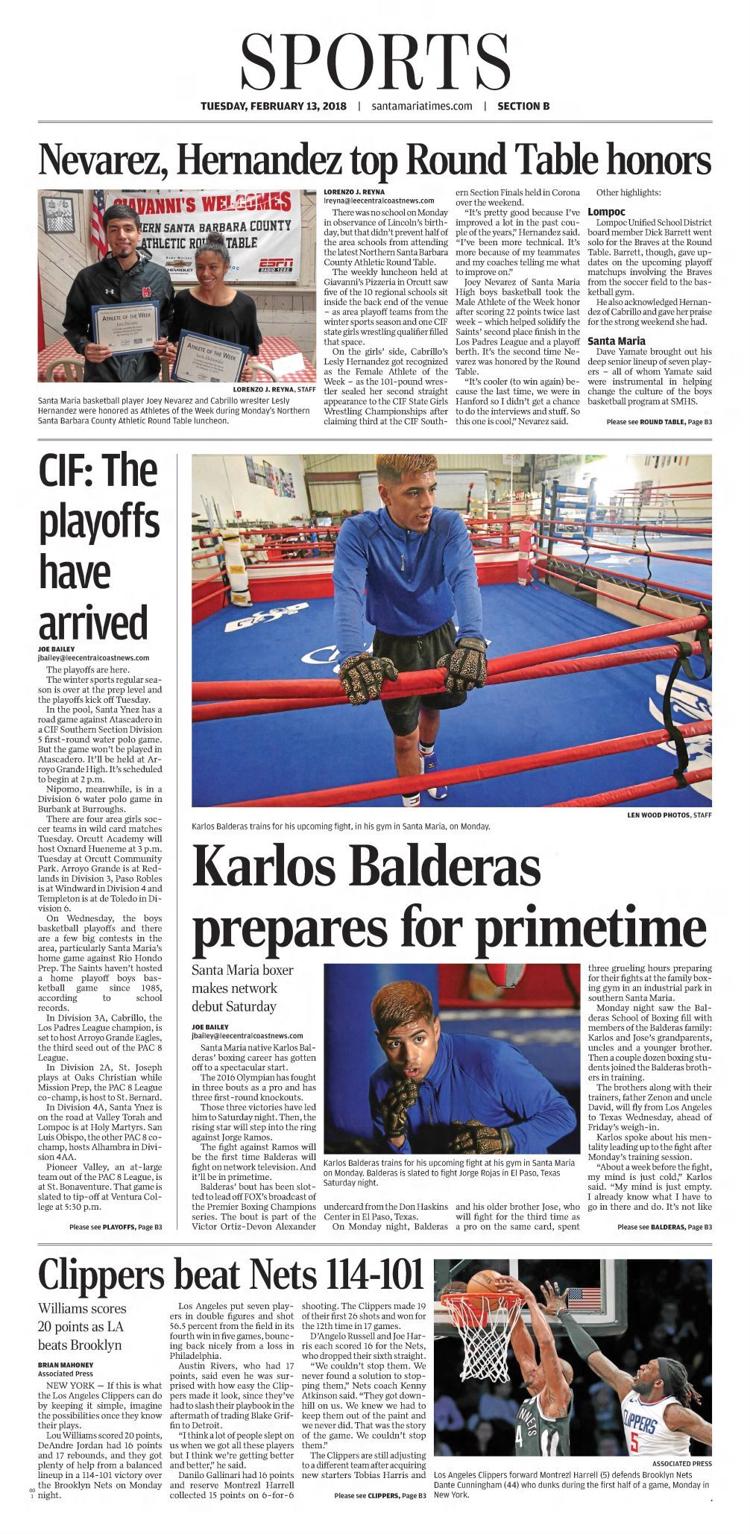 Santa_Maria_Times_Wed__Dec_9__2015_.jpg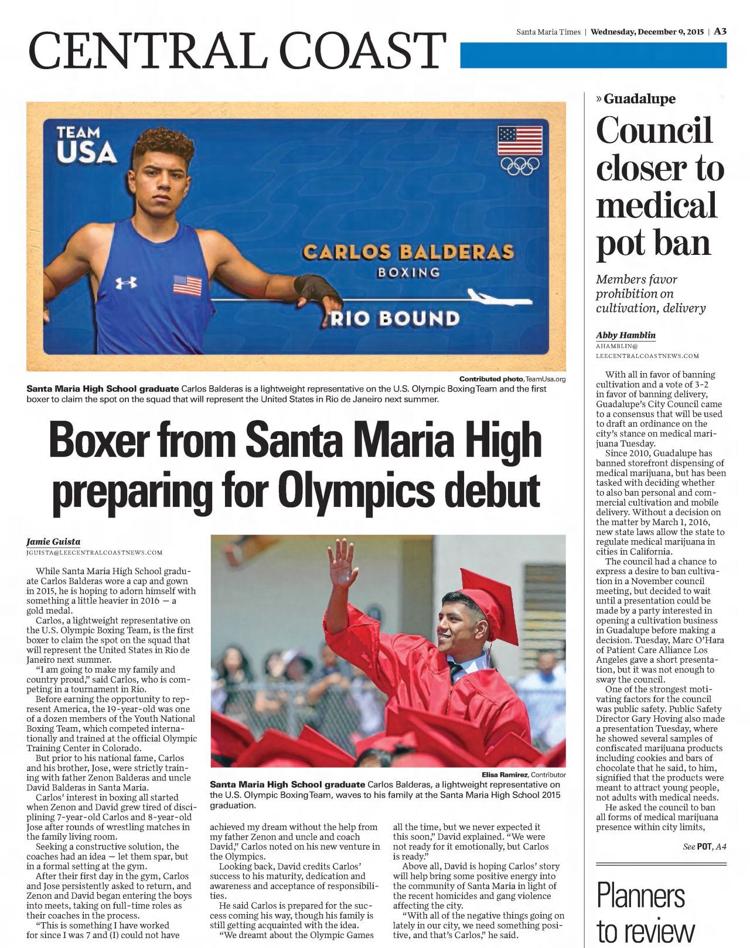 Santa_Maria_Times_Wed__Jul_26__2017_.jpg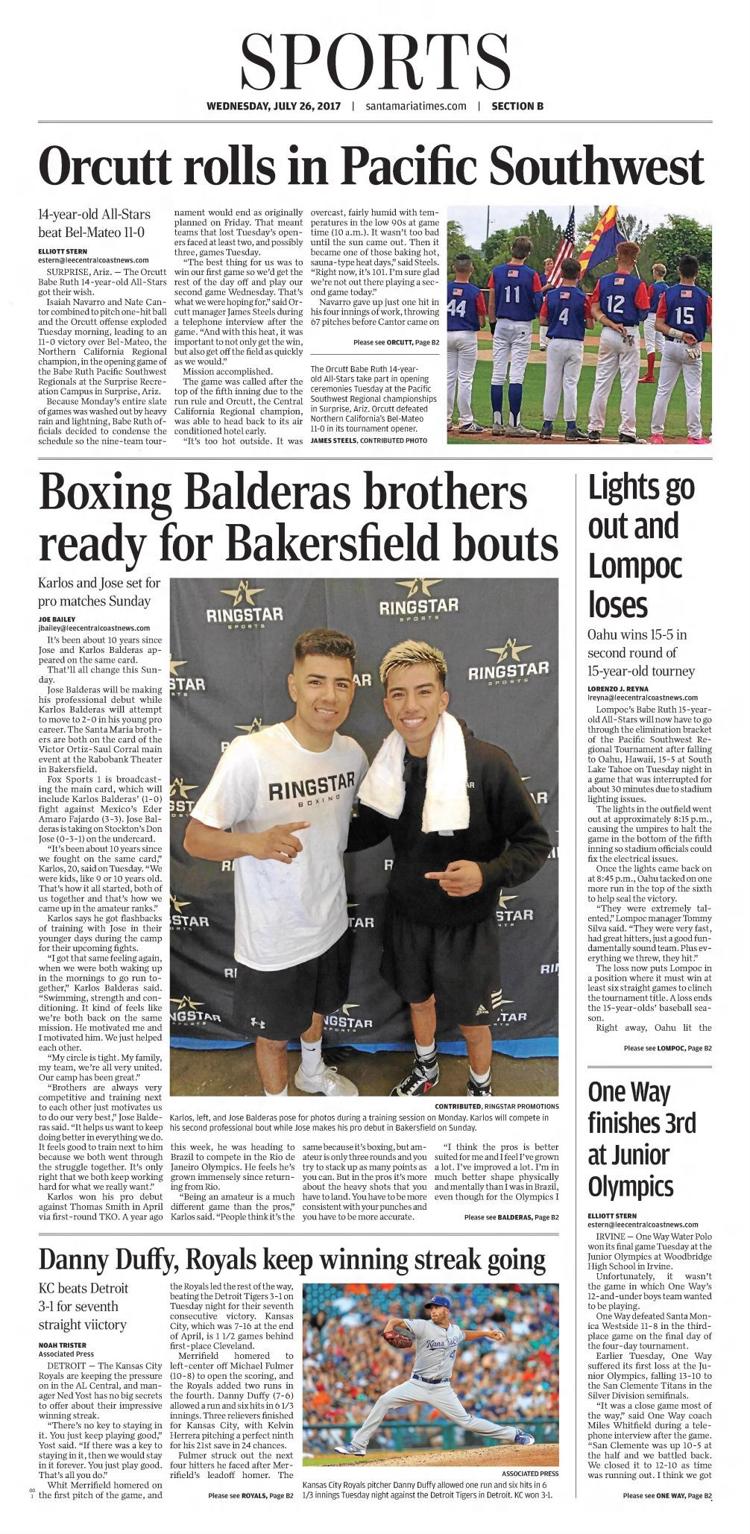 Get in the game with our Prep Sports Newsletter
Sent weekly directly to your inbox!