You can never get too much practice.
That's why the Santa Ynez High School football team is hard at work, three months before the 2019 season begins.
The Pirates held their two-week spring football practice in the middle of May before heading directly into the summer offseason program.
The summer program will run until the first week of July before the Pirates head into their mandatory dark period.
"In the spring practice we worked on a lot of skills and drills," said Santa Ynez head coach Josh McClurg during a recent interview. "We can't really block or tackle because we don't have any football gear on so we work on putting in base elements, putting in the foundation for next season's team."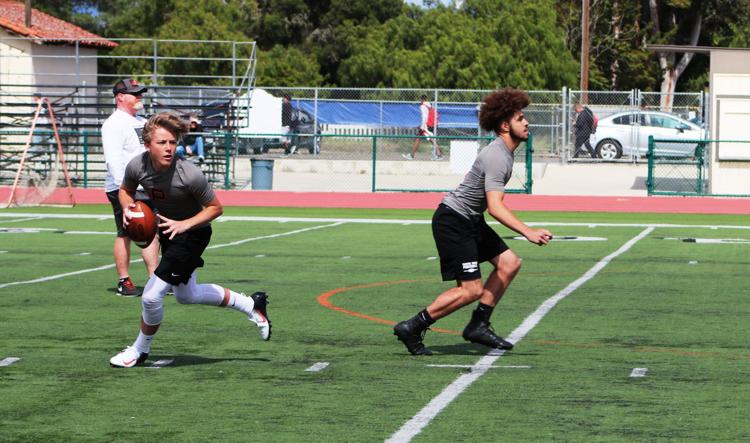 Coaches work on the basic offense and defense the Pirates plan to install for the 2019 team.
They work on making sure the players learn what they are expected to do and where they are expected to be on each play when the games begin for real.
During the summer program, the team adds weight training and conditioning to its routine and adds in a lot more throwing.
And after eighth grade graduation, all California high schools can get their first look at next year's incoming freshman class.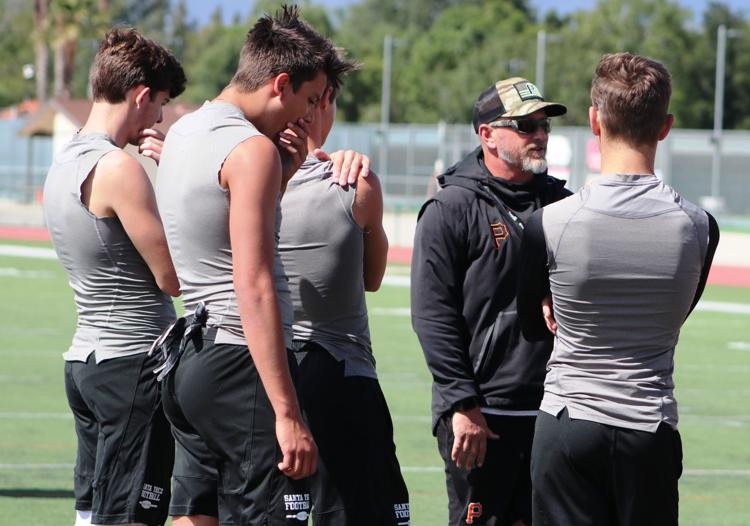 "There sure is a lot to learn," said McClurg.
And that's for everyone, not just the incoming freshmen.
It's also a time when players have the opportunity to try new positions.
"If they want to and think they can play a different position, that's when they have the chance to try them out," said McClurg. "But ultimately, it's the coaches who will choose which position they play, the position we think best benefits the team."
California high school rules say there must be a mandatory three-week break — the dark period — with no football activity.
"Schools can choose any three weeks to go dark. We take the last three weeks of July as our dark period," said McClurg. "In the beginning of August, that's when the pads go on."
The Pirates schedule theirs late so they can roll right into fall practice to gear up for the season.
The dark period ends on August 4 and fall practice can begin the next day, Monday, Aug. 5.
"That's when we put on the finishing touches," said McClurg. "We'll be in full pads so we can add hitting to practice and get the game plans going."
The teams are allowed one scrimmage before their season opener.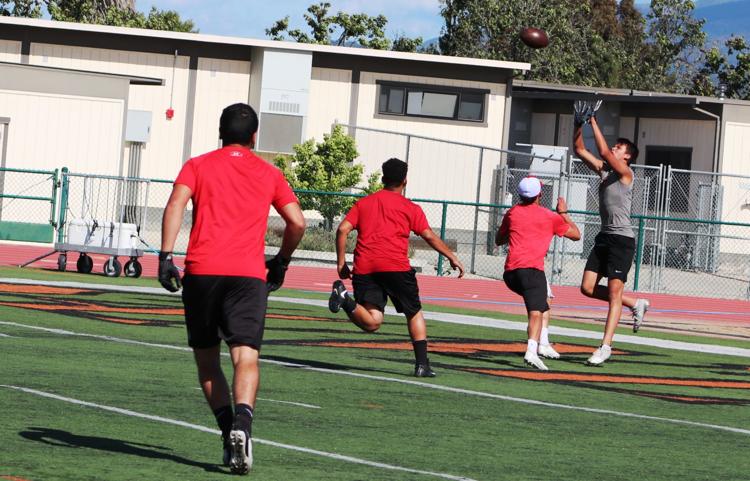 Santa Ynez may or may not have a scrimmage against another local school before their first game.
"We'll figure out if we're going to hold a scrimmage about the time our August practices begin," said McClurg. "If not, we'll just scrimmage against ourselves."
The Pirates did bring in the Santa Maria Saints for a passing practice on Wednesday, May 22, the day before spring practice ended.
The teams took turns running all passing plays, with no tackling allowed, to give their players the chance to work against some live opponents.
No one kept score and the teams basically played on offense until they scored and then switched over to defense.
Once fall practice begins, the Pirates will have only 14 days of practice before the 2019 season opener.
Santa Ynez will host Nipomo in a Week Zero non-league contest on Friday night, Aug. 23, kicking off their 10-game season.
The regular season ends Friday, Nov. 1 when Santa Ynez hosts San Marcos in its Channel League finale.
The CIF Southern Section playoffs begin a week later, on Friday, Nov. 8.
"For the coaches, there's almost no time off," said McClurg. "But that's what we signed up for. That's the life of a football coach."