The Santa Ynez High Pirates (4-6, 2-3 Channel League) sent their seniors out with a victory Friday night after a 48-27 Channel League victory over the San Marcos Royals (3-7, 1-4) on Santa Night at the Santa Ynez High football stadium.
Junior quarterback Bennett Redell led the charge, rushing for 188 yards and three touchdowns on 19 carries.
Redell also passed for another 192 yards and one touchdown, going 10-for-14 through the air, to account for 380 of the Pirates' 538 yards of offense.
Overall, Santa Ynez rushed for 346 yards, scoring six touchdowns.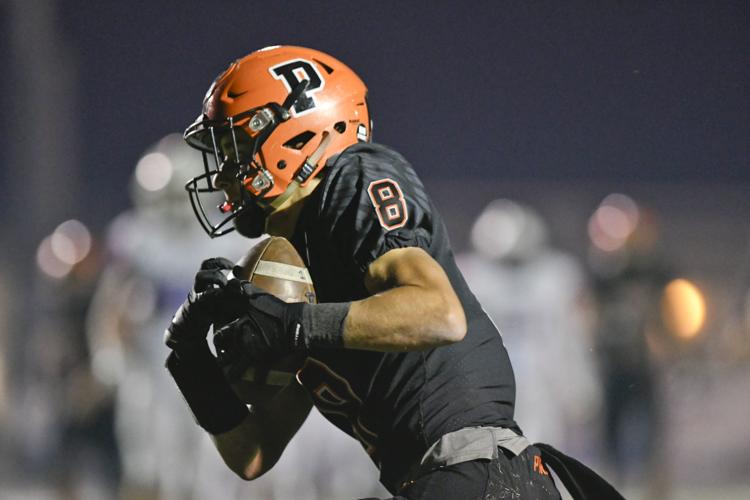 Junior running back Logan Ast, filling in for senior Anthony Gills who missed the game with an injury, added another 135 yards and two touchdowns on 16 rushing attempts. It was Ast's first 100-yard game of the year.
Senior Dean Tipolt had only one carry but it was good for an important 2-yard touchdown run.
Senior kicker Quincy Valle also got into the action. Not only did she go 5-for-5 in point after kicks, she also had one rushing attempt for a 2-yard gain. Senior Nico Rocha, busy all night with kickoffs, came in for the final PAT in the fourth quarter.
Valle ended the season going 22-for-25 in point after kicks. Rocha was 2-for-2.
Senior Lars Ladinig ran the ball one time for 15 yards but his bigger contribution was in the passing game where he caught four Redell passes for 94 yards with one touchdown.
Junior receiver Camron Prendergast also caught four passes for 74 yards, Tipolt caught a 17-yard pass and Owen Hunt a 7-yard pass.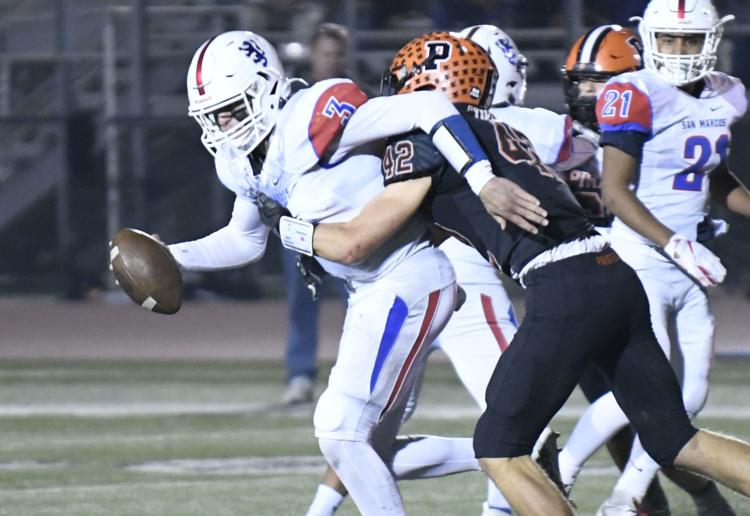 Santa Ynez's defense also stepped up, sacking San Marcos quarterback Ben Partee seven times, with Tipolt recording 2 ½ sacks, senior Tyler Germani adding two more, Ast and senior Ivan Hernandez each recorded a sack and sophomore Mikey Gills picking up ½ sack.
Mikey Gills and Tipolt were the leading tacklers, each credited with 12 tackles.
Despite the sacks, Partee put up some big numbers. He threw for 334 yards and two touchdowns on a 15-for-27 passing night.
Josh Brown was Partee's main target, scoring two touchdowns and gaining 260 yards on 11 receptions.
You have free articles remaining.
Register for more free articles
Stay logged in to skip the surveys
Mikey Gills forced a fumble after Brown's second reception of the first quarter.
That fumble was a huge turnover, killing the Royals' momentum when Tipolt was able to cover and return for the ball 19 yards on the Royals' first possession of the game.
Henry Herrera had a 99 yard night, gaining 62 yards on 16 runs and another 37 yards on two receptions.
Although the Pirates jumped out to a 14-0 first quarter lead, the game was closer than the final score might indicate.
Ladinig's 38-yard touchdown catch came four minutes into the game.
The Pirates scored again with just under two minutes left in the first quarter on Ast's 3-yard run to give the Pirates a two touchdown lead.
The Royals tied the game with two second quarter touchdowns, the second coming with just under one minute left in the half.
But the Pirates responded immediately, scoring just before the halftime horn to take a 21-14 lead into the break.
Santa Ynez scored first in the second half when Tipolt ran the ball into the end zone from the two but the two-point conversion try failed, giving the Pirates a 27-14 lead.
The Royals cut the lead to 27-21 on one of Partee's TD passes to Brown but that was as close as San Marcos would come.
Santa Ynez scored near the end of the quarter to take a 34-21 lead into the fourth.
The second Partee to Brown touchdown with about eight minutes to go made the score 34-27 but the Pirates got that score back one minute later and then scored again with three minutes left to put the game out of reach.
110119 SMarcos SY football 08.jpg
110119 SMarcos SY football 02.jpg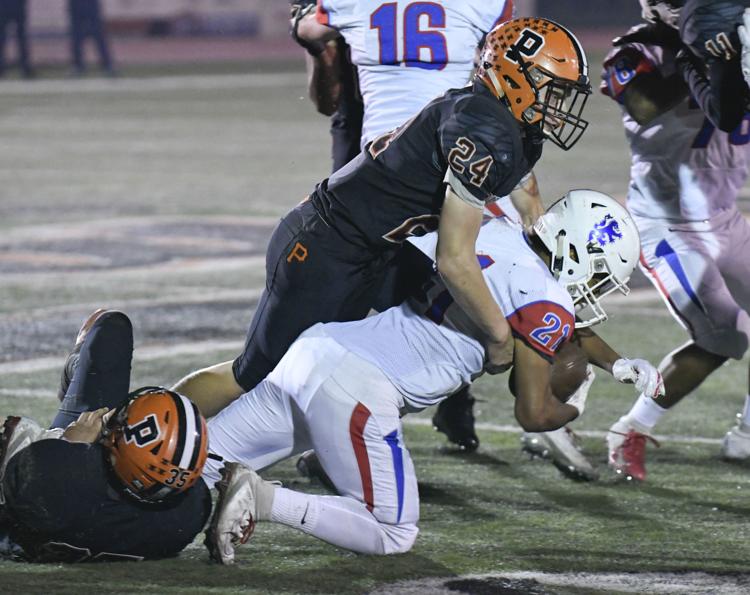 110119 SMarcos SY football 07.jpg
Pirates rout San Marcos in finale
110119 SMarcos SY football 06.jpg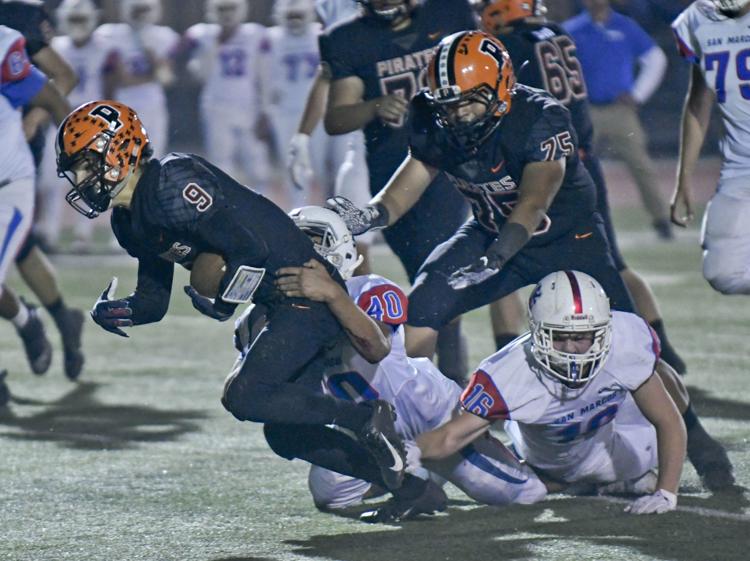 110119 SMarcos SY football 04.jpg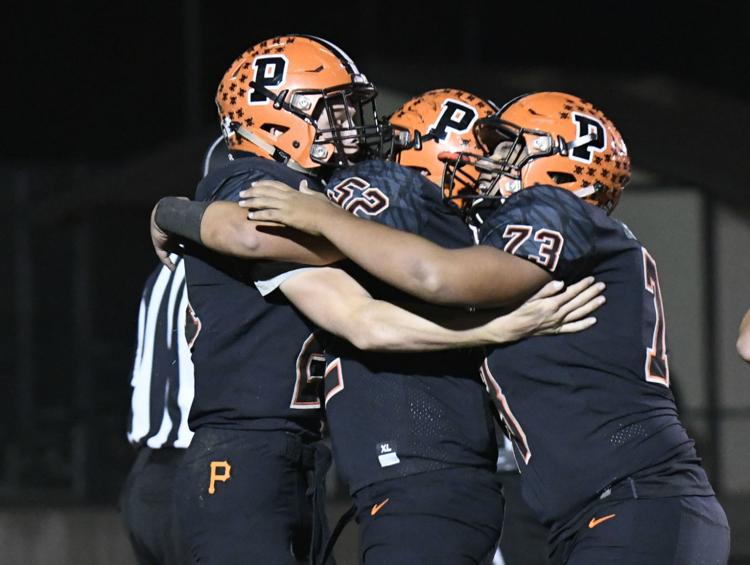 110119 SMarcos SY football 10.jpg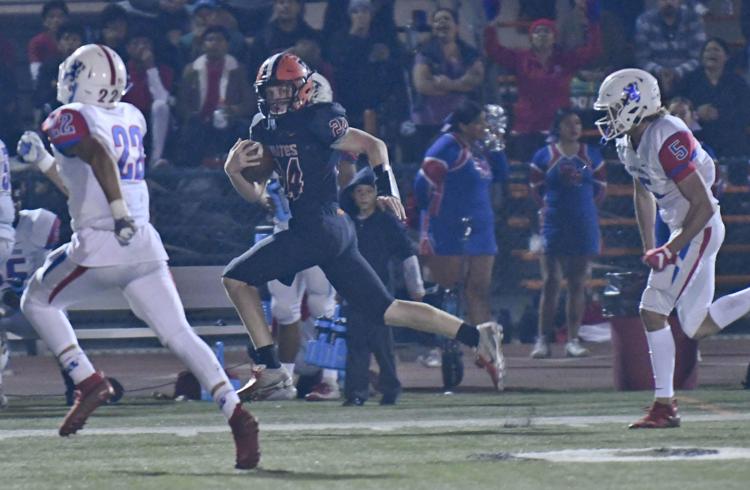 110119 SMarcos SY football 03.jpg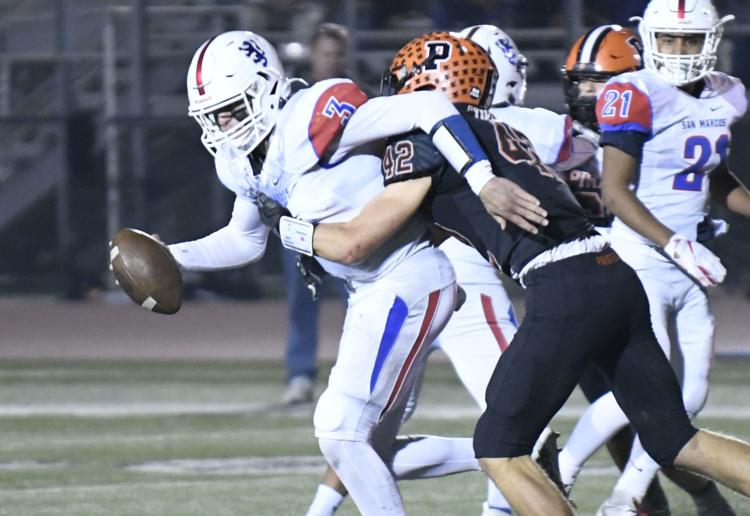 110119 SMarcos SY football 11.jpg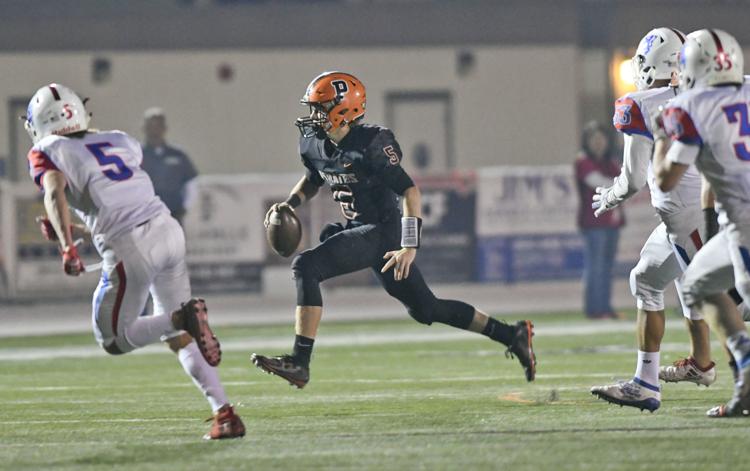 110119 SMarcos SY football 12.jpg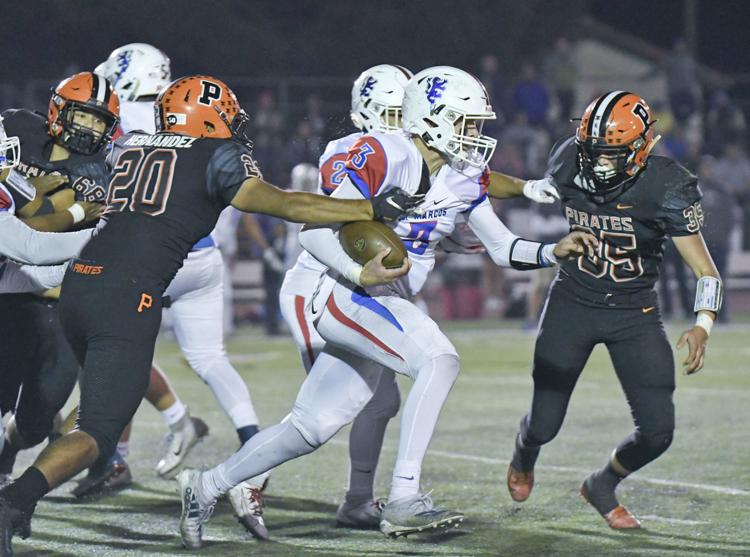 110119 SMarcos SY football 05.jpg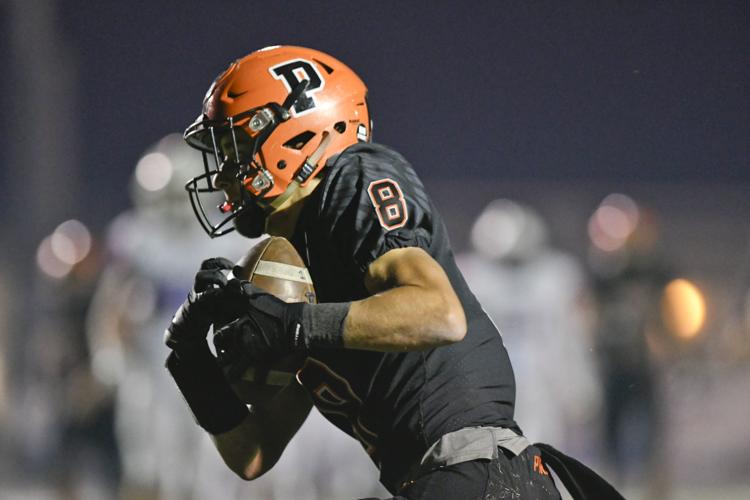 110119 SMarcos SY football 09.jpg