OK, it probably sounds trite to say Righetti made it look pretty easy against a pretty good football team Friday night.
However, the Warriors really did make it look pretty easy against a pretty good Bakersfield Centennial football team at Righetti Friday night.
With the sizable Righetti student cheering section, with the aid of an enthusiastic band, happily belting out hit songs from various eras — ABBA's "Dancing Queen," was one, Sugarhill Gang's "Rapper's Delight," was another - the CIF Central Section Division 2 Warriors (4-0) drubbed the Division 1 Golden Hawks (2-2), 66-6 in a non-league game.
From late in the third quarter on, the rest of the game was played with a running clock.
"Wednesday, I knew we were going to have a good game," Righetti coach Tony Payne said. The Warriors were a lot better than good Friday night.
Righetti came in ranked 105th in the state by Maxpreps.com. Centennial came in with a respectable ranking of 272, but the game Friday night at Righetti was every bit as lopsided as the final score indicated it was.
Save the last one when it was take a knee time, the Warriors scored on all of their possessions. 
"Our offensive line went into another gear," said Payne. "Angel Guerrero, a guard for us, is back in the starting lineup and he brings so much energy to us. He had been out with an injury, his shoulder had been bothering him."
The Warriors were also glad to see hard-charging running back Christian Roseborough back from injury.
Roseborough gave an indication of how the rest of the night would go when, with his line opening holes in front of him, he bruised the Golden Hawks for 27 yards between the tackles on the first four plays from scrimmage.
"He'd missed the last two games," with an injured ankle, said Righetti's left-handed senior quarterback Logan Mortensen. "He's our banger inside."
You have free articles remaining.
On the fifth play from scrimmage Mortensen went long for speedster Jake Steels and missed. Roseborough picked up five yards on play number six, eight more on play number seven then Mortensen hit Steels in stride for a 40-yard touchdown pass on play number eight.
Mortensen's night was done at halftime. By that time, he had connected on three touchdown passes, the last two coming to team receptions leader Chase Reynoso after the 40-yarder to Steels.
The halftime score was 42-0. All of Reynoso's five receptions, totaling a game-high 98 yards, came in the first half. Mortensen threw for an efficient 141 yards. 
Kidasi Nepa ran for two first-half scores. Ethan Davenport recovered a blocked punt in the Golden Hawks end zone for another.
Roseborough was the leading rusher with 91 yards. Nepa, on just six carries, had 88.
Mark Rush saved the night. With the game on the line, the Arroyo Grande High School linebacker intercepted a Cavin Ross pass at the Arroyo Grande goal line, brought the ball upfield to the A.G. 27 and sealed the Eagles' 30-24 victory over the Lompoc Braves Friday night at Pioneer Valley High School.
Kicker Diego Macias and Righetti back-ups got in on the scoring fun in the second half. Besides making all of his nine PAT kicks, Macias RAN for a one-yard score and kicked a 39-yard field goal.
Gavin Gayfield scored from a yard out and Roman McCormack sprinted in for a 24-yard score.
Meanwhile, before the reserves took over, defensive tackle Davenport, and linebackers Joseph Cardenas and Joseph Dockery led a defense that snuffed out most everything the Golden Hawks tried.
The Golden Hawks were in negative yardage after the first quarter and nearly stayed there the entire first half. Centennial finished with a grand total of 50 yards of offense.
Centennial had two big plays from scrimmage, an 18-yard run on a fake punt by Jacob Navarro in the closing minutes of the first half and a 20-yard touchdown pass from Tyler Franco to Zehrig Smith in the closing minutes of the game.
Righetti will host Soledad at 7 p.m. next Friday night in another non-league game. 
091319 Righetti Centennial Football 05.jpg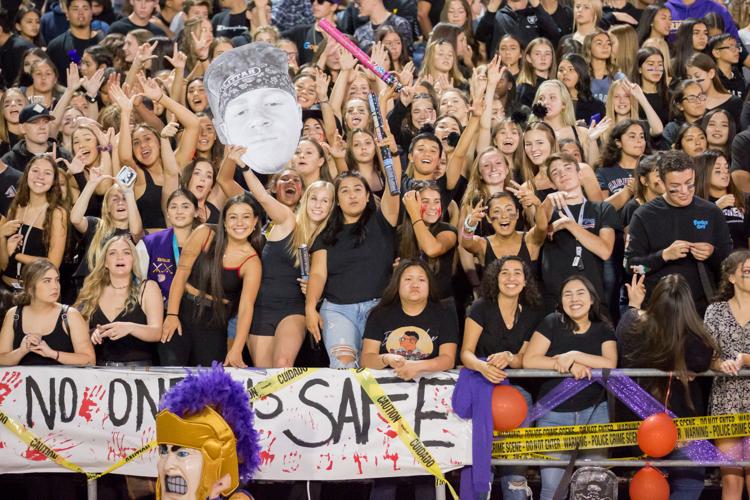 091319 Righetti Centennial Football 17.jpg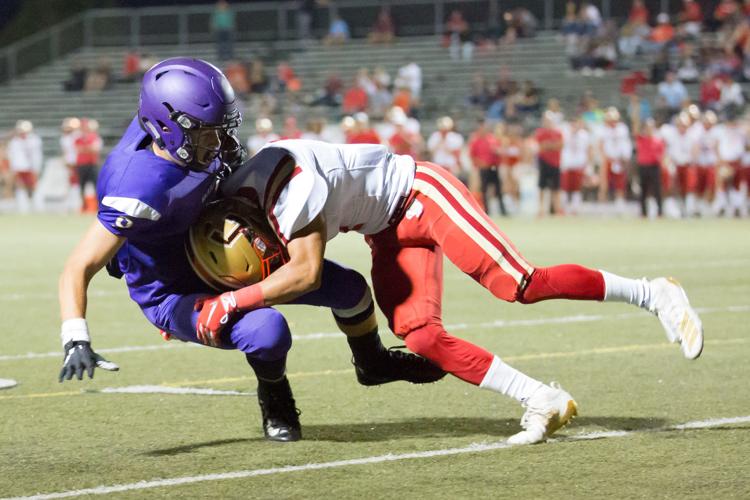 091319 Righetti Centennial Football 12.jpg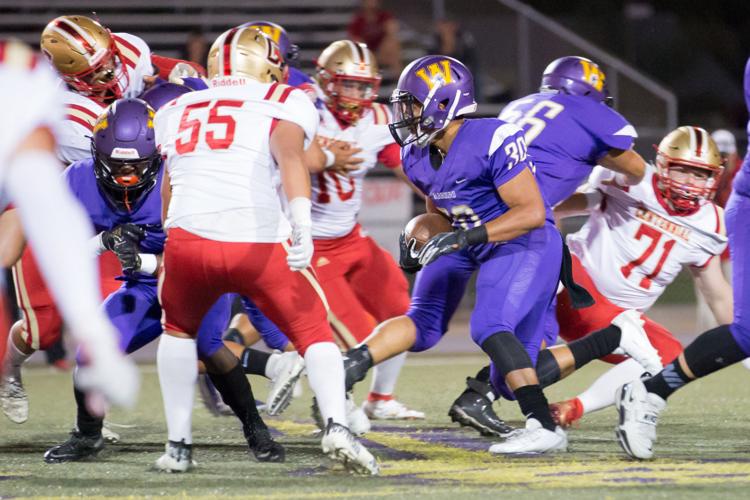 091319 Righetti Centennial Football 13.jpg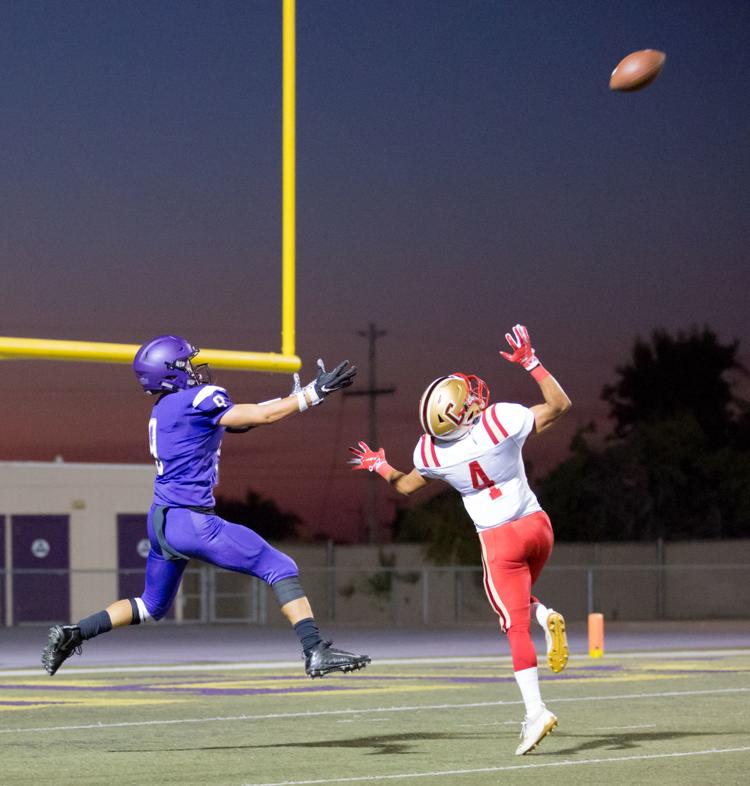 091319 Righetti Centennial Football 14.jpg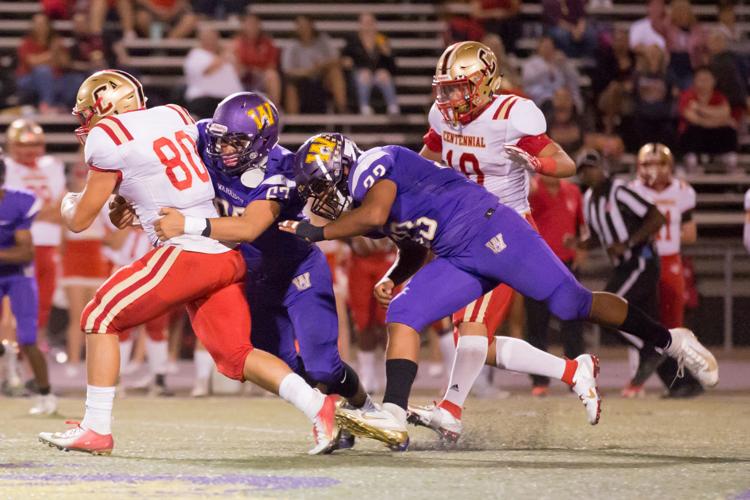 091319 Righetti Centennial Football 15.jpg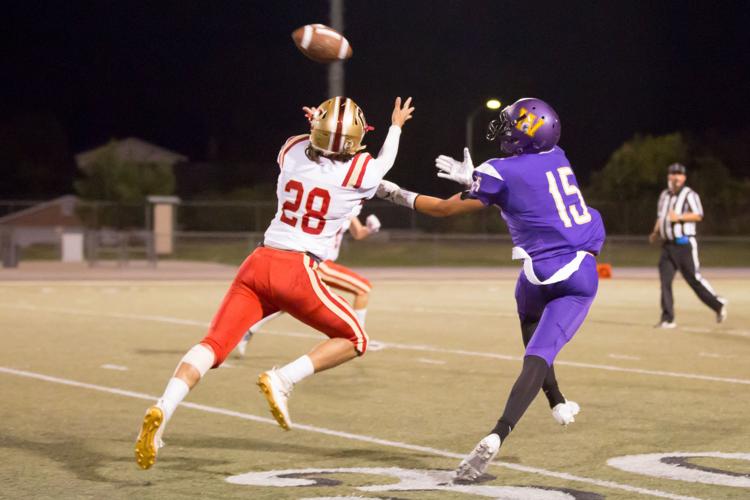 091319 Righetti Centennial Football 16.jpg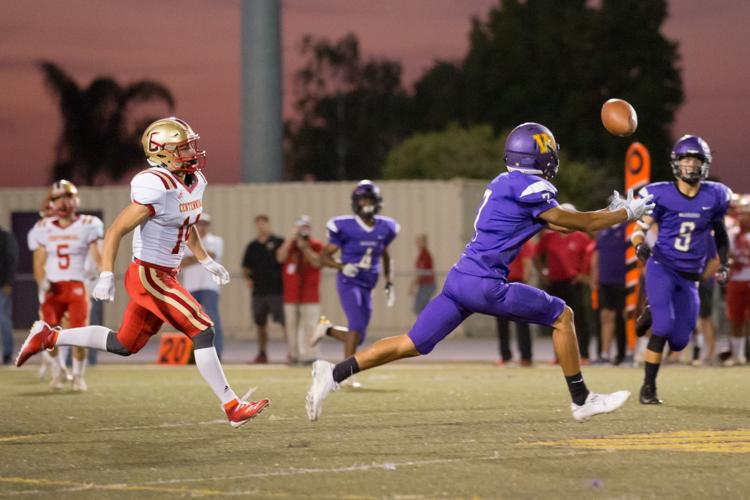 091319 Righetti Centennial Football 06.jpg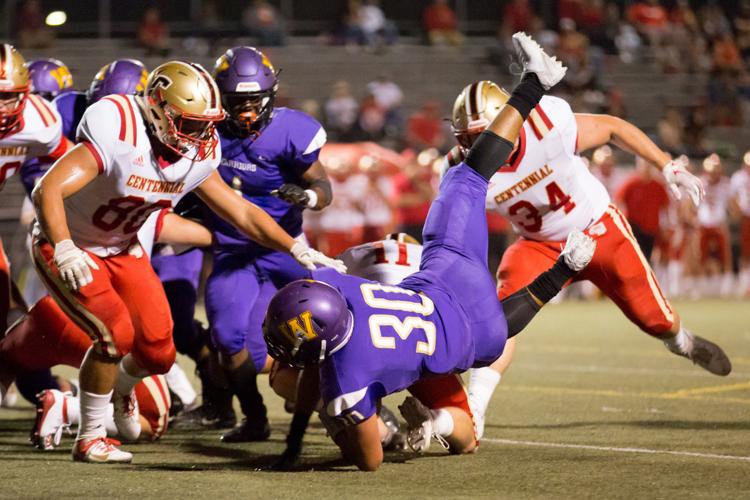 091319 Righetti Centennial Football 07.jpg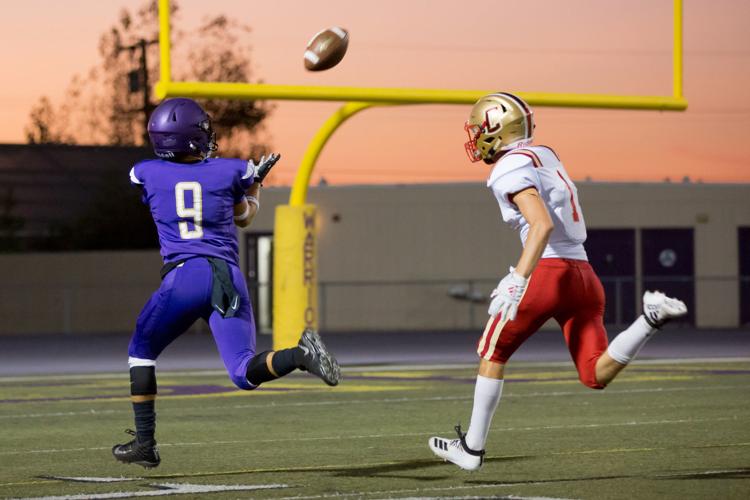 091319 Righetti Centennial Football 08.jpg
091319 Righetti Centennial Football 09.jpg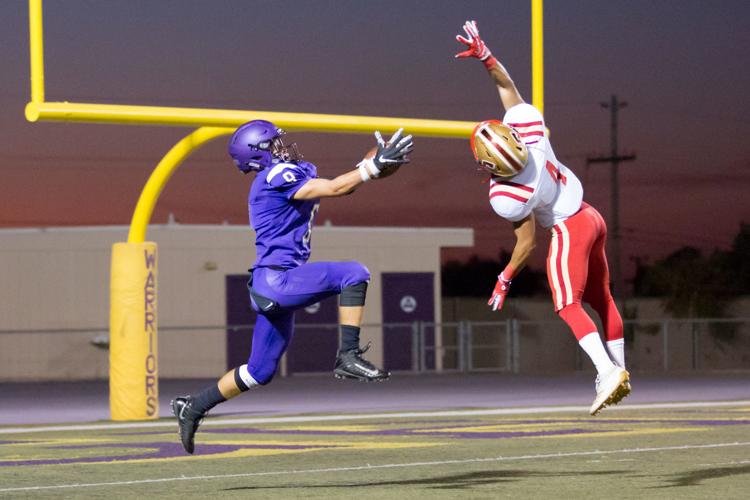 091319 Righetti Centennial Football 10.jpg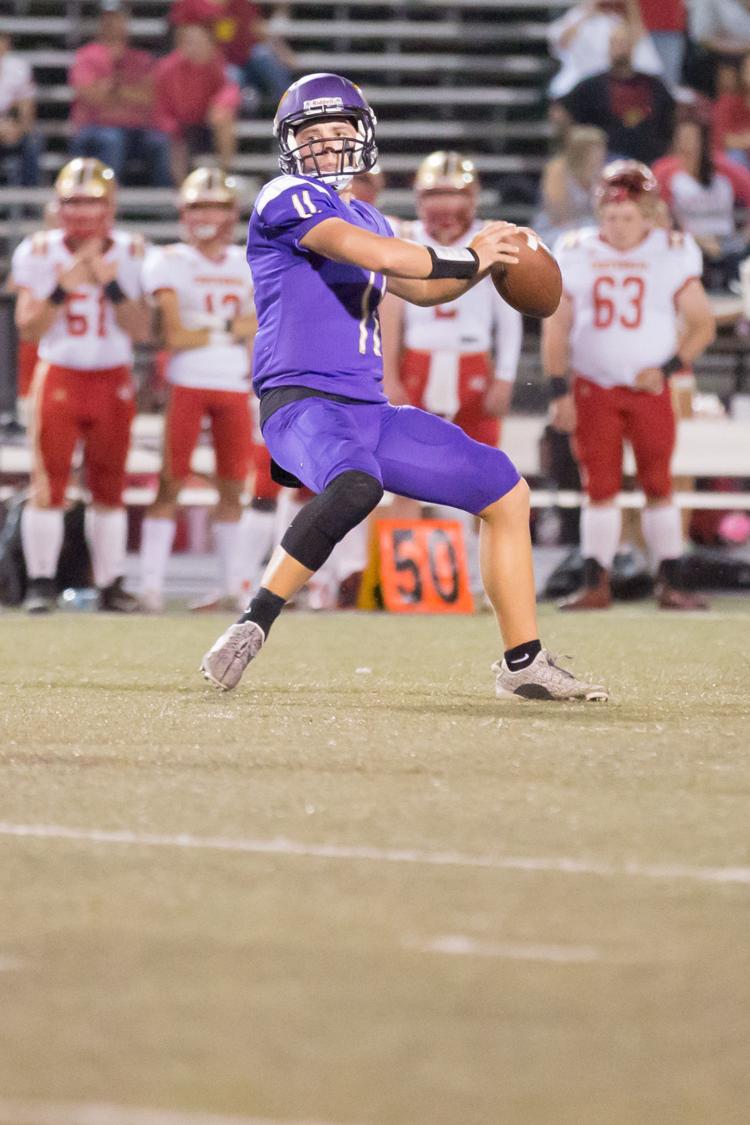 091319 Righetti Centennial Football 11.jpg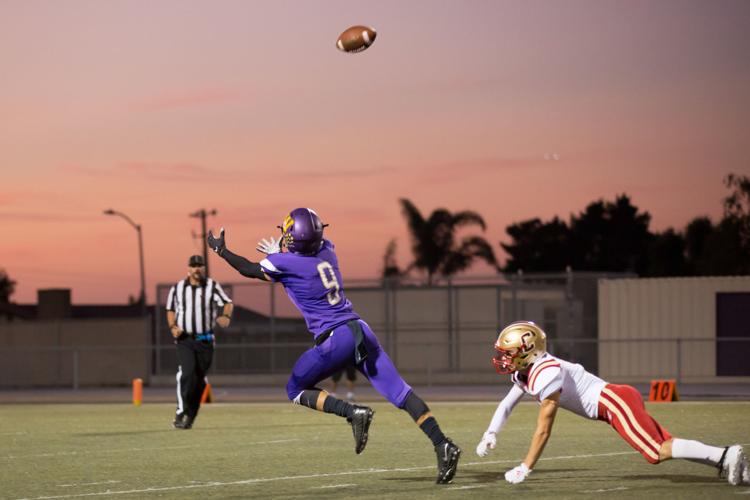 091319 Righetti Centennial Football 01.jpg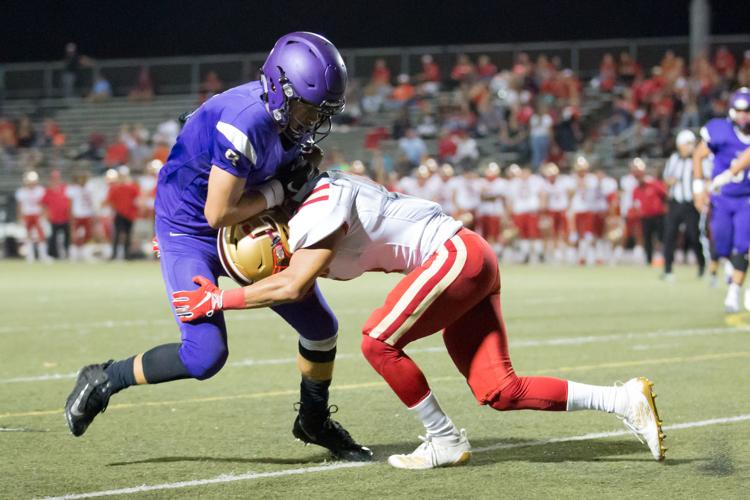 091319 Righetti Centennial Football 02.jpg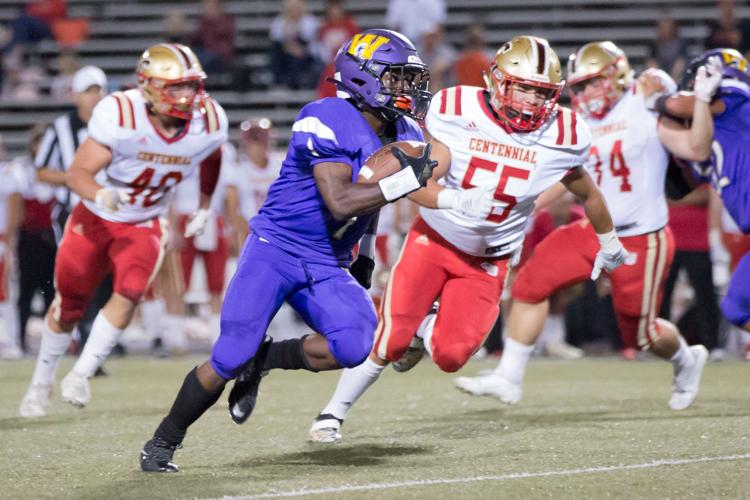 091319 Righetti Centennial Football 03.jpg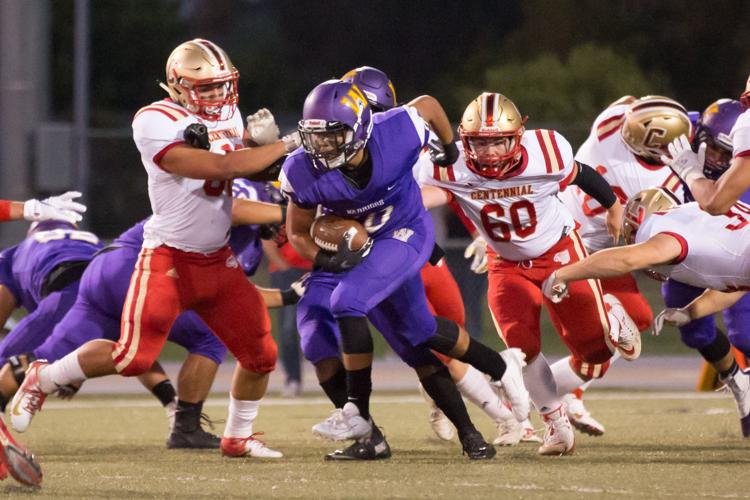 091319 Righetti Centennial Football 04.jpg