The "three-headed monster," as Righetti football coach Tony Payne likes to call his team's running attack, is back, with a somewhat different look.
Kidasi Nepa (he returns from last year) ran for 164 yards and two touchdowns, Christian Roseborough ran for 96 yards and a score, and Righetti defeated Santa Maria 42-7 Friday night in front of an overflow crowd at Santa Maria's Ralph Baldiviez Stadium in the season opener for both teams.
The fourth quarter was played with a running clock. Joseph Cardenas, Righetti's third back, had a total of 32 yards on just three carries.
"Actually, what I liked best about this game was that our coaches figured things out early on offense," said Payne.
Santa Maria contained Righetti's powerful rushing game for a time in the first quarter. Logan Mortensen bailed the Warriors out by hitting some big passes.
Mortensen threw 25 yards to a wide open Isaiah Navarro on the third play from scrimmage for the first score and threw 36 yards to Jake Steels on fourth down for Righetti's second touchdown.
After that, Santa Maria's defense looked over-matched much of the time against Righetti's ground game. The Warriors rolled up 367 yards on the ground.
"Righetti is a good football team," said Santa Maria coach Dan Ellington. "That Wing T they run is difficult. I think the teams they play ahead of us will find that out.
"I thought we competed. We have a lot of guys who were playing their very first varsity football game. We're a better football team than we were last year, and hopefully the weeks ahead will bear that out."
Santa Maria went 3-8 last year. As for Righetti, the Warriors went 10-3 in Payne's first season and made it to the CIF Central Section Division 2 championship game.
After the two Mortensen touchdown passes, Roseborough went in from a yard out. Righetti led 21-0 at halftime.
You have free articles remaining.
With every play being a run by quarterback Dominick Martinez or Sammy Herrera, the Saints, after amassing 59 yards in the first half, drove 75 after the second half kickoff for a score. Herrera went in from a yard out.
That was as good as it got for the Saints. The Warriors went 82 yards after the ensuing kickoff, with Nepa scoring from two yards out.
Nepa's last carry went 75 yards to the house. The first of two Adrian Ruffino carries resulted in a 55-yard scoring jaunt for the last touchdown.
Adan Solis graduated, but the 5-foot-8, 200-pound Roseborough, a senior, seemed to run pretty similarly as Solid did, with effective results.
"I'd say he's the same type of runner," Righetti two-way lineman Henry Aguilar said of Roseborough.
"He hits the hole hard, he hits the hole quick, he's a hard runner. I love blocking for him."
Steels finished with five catches and 113 yards in receptions, all of those coming in the first half. Chase Reynoso caught six passes for a total of 91 yards. Navarro's only catch was the touchdown reception.
Martinez ran for 108 yards. Herrera, who had a good night on kickoff returns, ran for 61 yards from scrimmage. Martinez threw seven passes, for a total of 13 yards.
Diego Macias made all six of his PAT kicks for Righetti. Sammy Benitez's punting was a bright spot for Santa Maria.
Santa Maria will be at home again next Friday night, at 7 p.m. against San Marcos. As for Righetti, the Warriors will play at Lompoc at the same time in what shapes up as a marquee match-up between two of the area's top teams, who haven't played each other in years.
"All of our focus right now is on Lompoc," said Mortensen.
082319 SM Righetti Football 03.jpg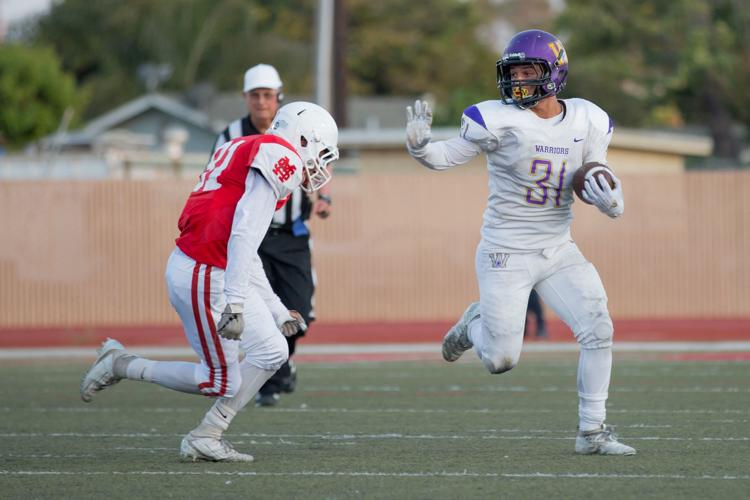 082319 SM Righetti Football 18.jpg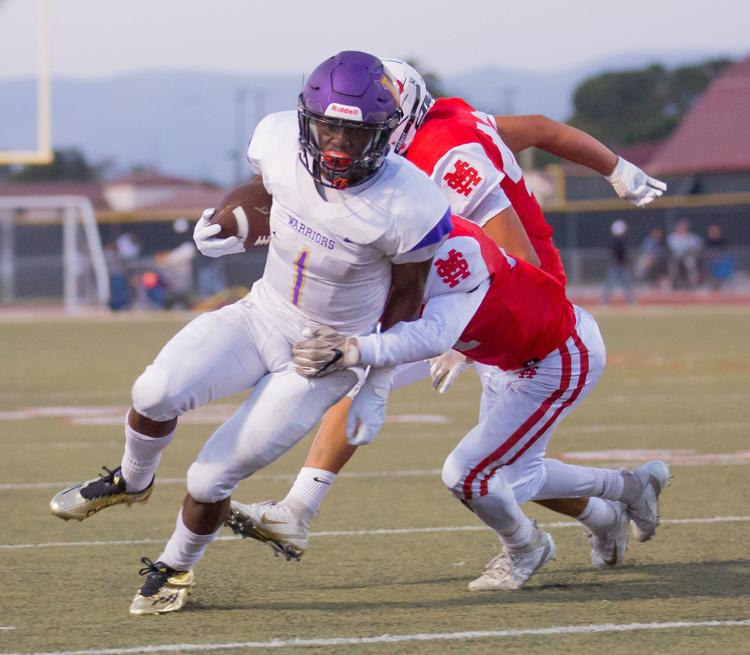 082319 SM Righetti Football 01.jpg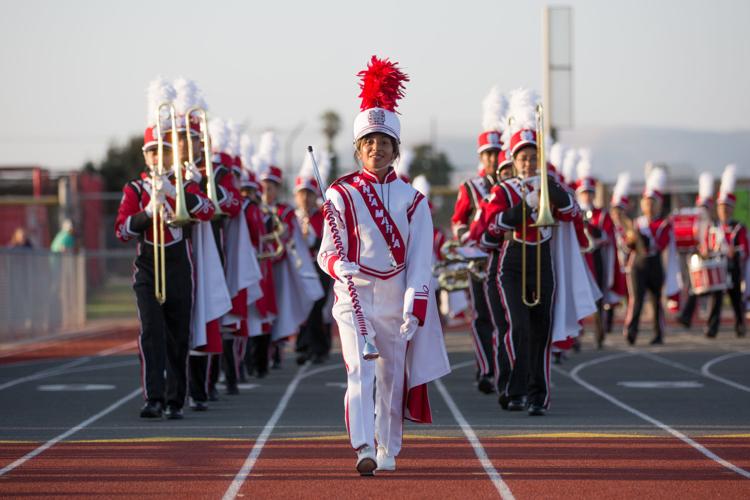 082319 SM Righetti Football 02.jpg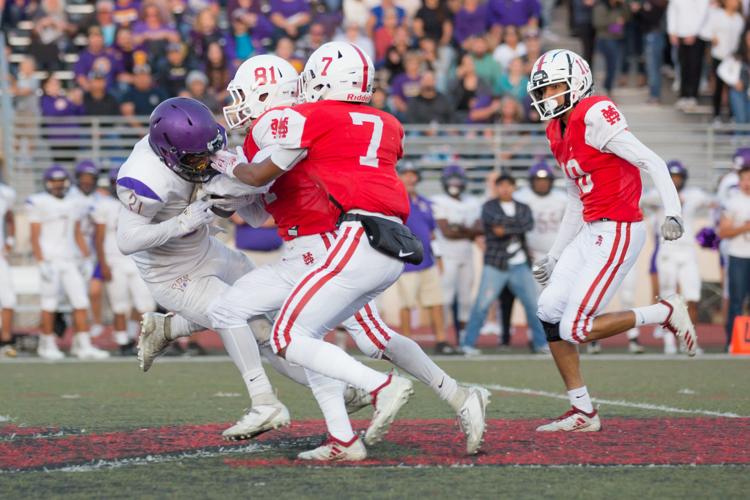 082319 SM Righetti Football 04.jpg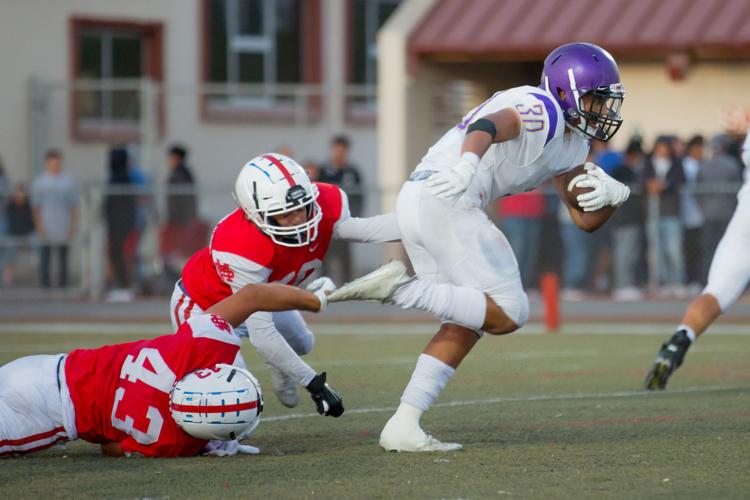 082319 SM Righetti Football 05.jpg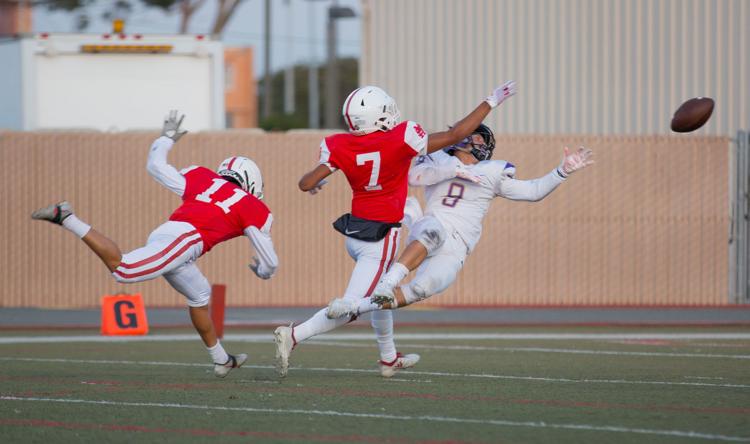 082319 SM Righetti Football 06.jpg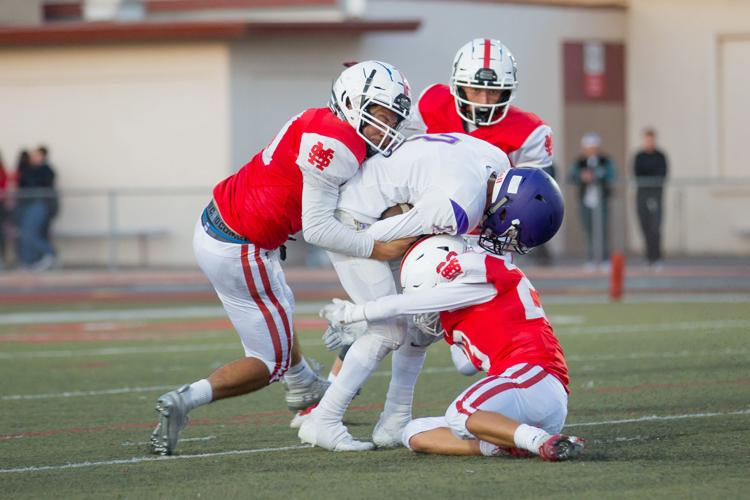 082419-smt-news-football-photo-A1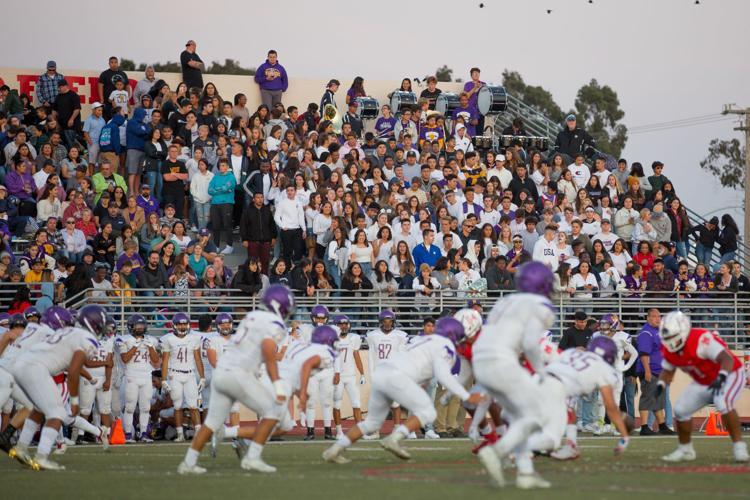 082319 SM Righetti Football 08.jpg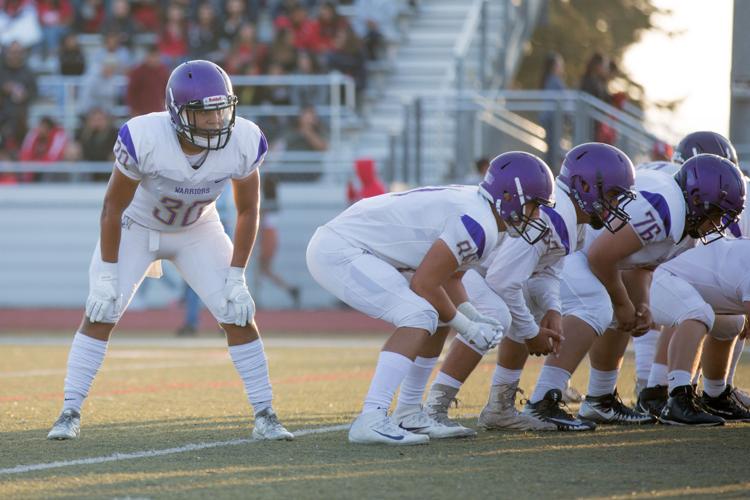 082319 SM Righetti Football 09.jpg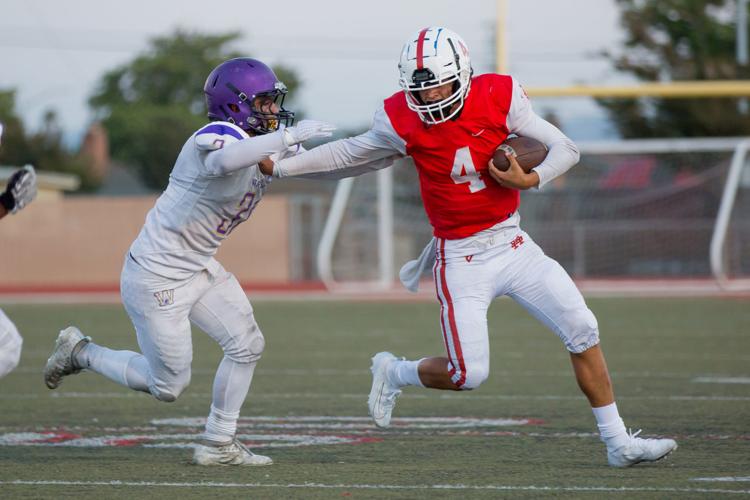 082319 SM Righetti Football 10.jpg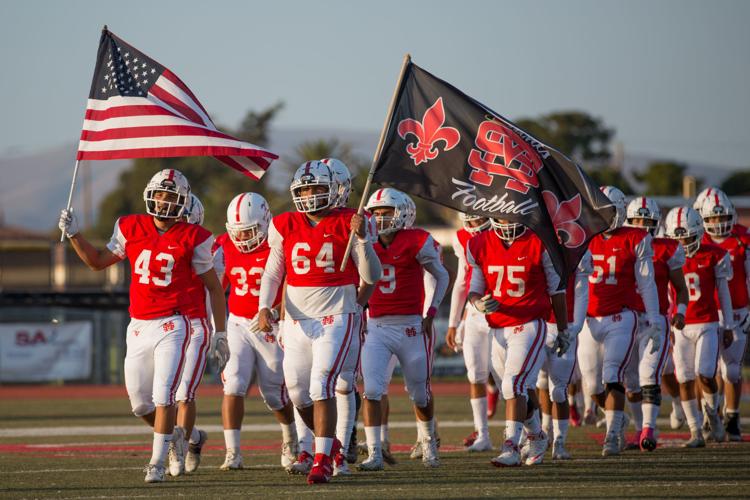 082319 SM Righetti Football 11.jpg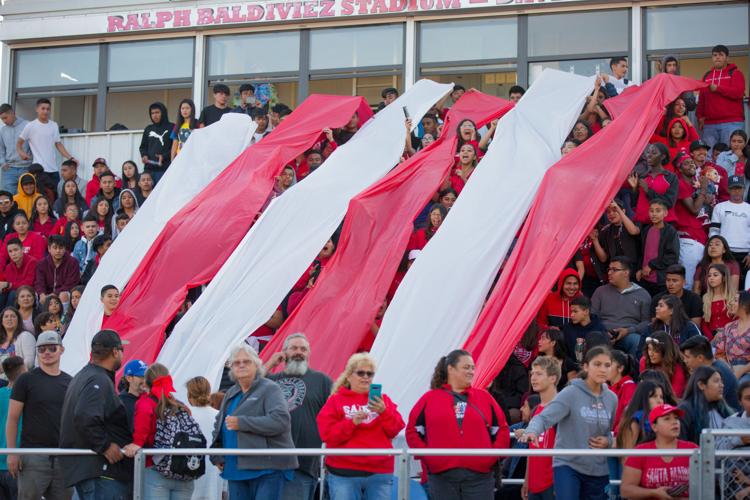 082319 SM Righetti Football 12.jpg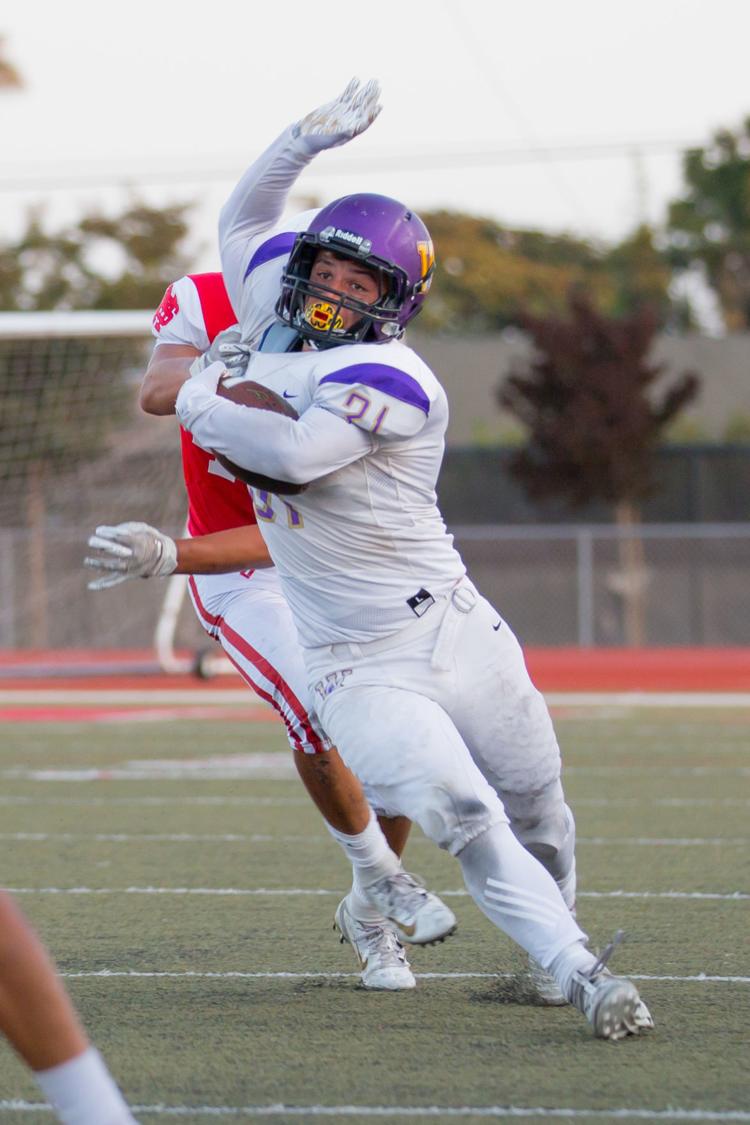 082319 SM Righetti Football 13.jpg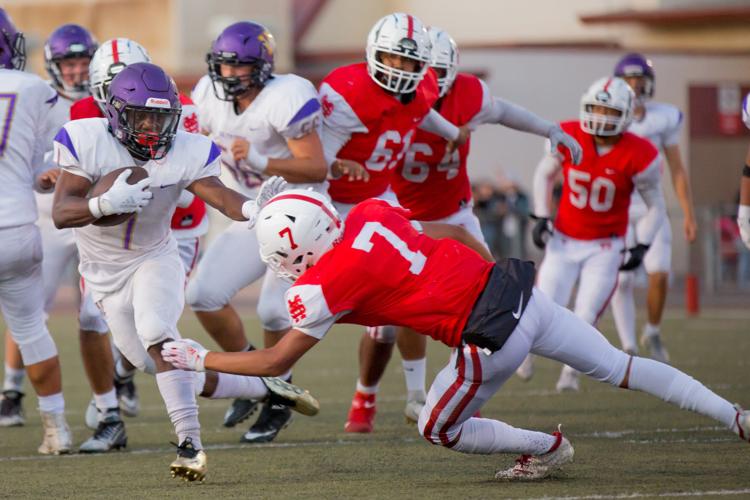 082319 SM Righetti Football 14.jpg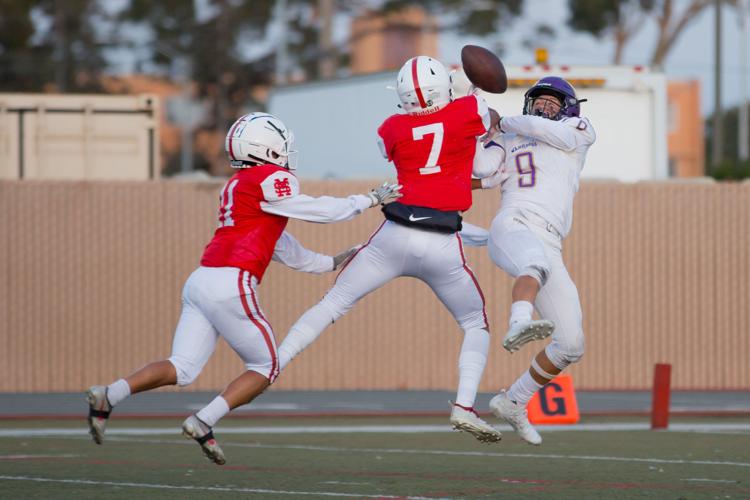 082319 SM Righetti Football 15.jpg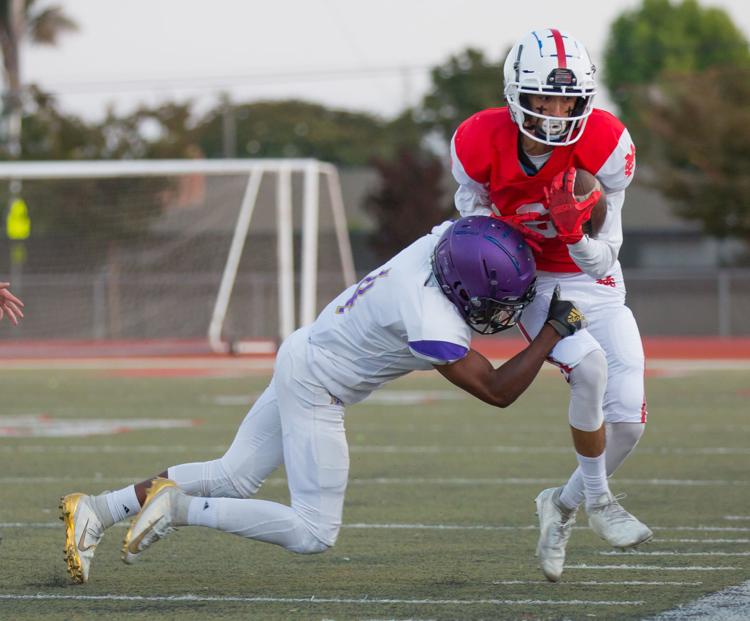 082319 SM Righetti Football 16.jpg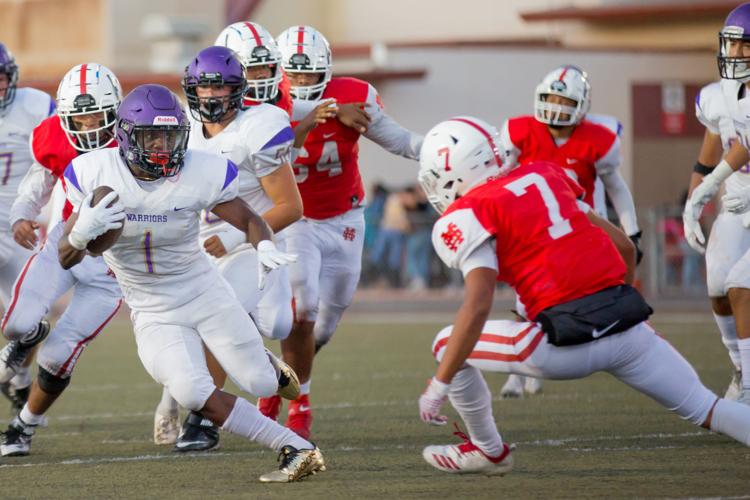 082319 SM Righetti Football 17.jpg