The Orcutt Academy Spartans kicked off their Homecoming weekend in style.
The Spartans defeated Lebec's Frazier Mountain Falcons 41-8 in a Central Sierra League 8-man football game at Pioneer Valley High School in Santa Maria.
It was the Spartans' (3-4) third straight victory, improving their league record to 2-0.
Frazier Mountain fell to 2-5, 1-1.
Donavan Miller starred on both sides of the ball, rushing for 132 yards and three touchdowns on just six carries.
On defense, Miller had three of the Spartans' five interceptions.
"But he didn't get a pick six. He's going to hear about that from me," said Orcutt Academy head coach Gabe Espinoza. "But what a great game – three touchdowns and three interceptions. That's got to be some kind of school record."
"Orcutt Academy is a tough team. Due to several circumstances, we were only able to get in one hour of practice this week. It's not an excuse but it did hurt us," said Frazier Mountain head coach Roger Sumpter. "We should have adjusted sooner. We saw we could get our tight end open but we waited too long to take advantage of that."
The Spartans defense was stifling, giving up a total of 145 yards – 37 rushing yards on 25 Falcons running plays and 108 yards through the air with 50 of those on a pass from Chris Burket-Thoene to Justin Blessly, setting up Frazier Mountain's lone score late in the fourth quarter.
Orcutt Academy running back Alex Sutton gained 48 yards on four carries. After injuring his knee on a two yard run, Sutton played sparingly on offense although he did remain one of the defensive cornerstones.
Cooper Wood gained 40 yards and scored once on eight carries and quarterback Bryce Cofield picked up 28 on nine carries.
Now that's Lompoc High football.
Cofield didn't have to throw very often, completing two of nine for 62 yards, including a 28 yard touchdown to Cameron Carpenter.
The Spartans took the opening kickoff and marched down field. Sutton's injury appeared to take the steam out of the drive which stalled at the Falcons' 14.
After both teams failed on fourth down plays, Frazier Mountain was back on offense when Connor Adams picked up Orcutt Academy's first interception, picking off Burket-Thorne at the Frazier Mountain 33.
Two plays later, Miller broke through the line, kicked it into a higher gear and ran through the defense on a 22 yard touchdown run for a 6-0 Spartans lead.
Four plays later, the ball was back in Miller's hands, this time with his first interception.
A Miller 25 yard run got the Spartans out of trouble, setting the Spartans up for Cooper Wood's 8 yard TD run.
Josiah DeBruno's point after kick gave Orcutt Academy a 13-0 lead with 1:03 left in the first quarter.
Miller continued to be a thorn in the Falcons' side, intercepting another Falcons pass on the first play of the second quarter.
And three plays later, Miller was gone again – this time on a 40 yard romp through the Falcons' defense to give the Spartans a 19-0 lead.
Late in the half, Miller came down with his third interception.
This one led to Carpenter's 328 yard touchdown catch with 8.4 second left in the half.
With DeBruno's PAT, the Spartans were firmly in control, leading 26-0.
You have free articles remaining.
But Orcutt Academy's half wasn't done.
On the final play of the half, Carpenter got the team's pick six, intercepting Burket-Thoene at mid-field and returning it for a 40 yard touchdown and a 33-0 halftime lead.
DeBruno kicked the point after for the final point of the half and then was named Homecoming King minutes later during a special halftime program.
Mecaelea Lopez was named Homecoming Queen.
Miller scored near the end of the third quarter to give the Spartans a 41-0 lead and Burket-Thoene scored for the Falcons late in the fourth quarter.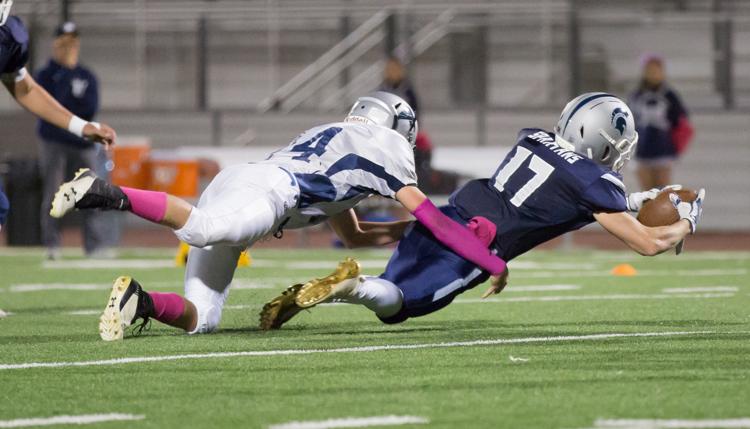 "The team is going in the right direction," said Espinoza. "When Alex was injured it really hammered the message that we can't rely on just one player and the team responded. Donavan really kicked his game up to a different level tonight. When he can get into high gear, he's hard to race down."
Orcutt Academy is on the road next week against the other 2-0 Sierra League team, Riverdale Christian.
St. Joseph 35, St. Margaret's 24
The Knights outscored previously unbeaten St. Margaret's 21-0 in the fourth quarter to win in San Juan Capistrano Friday night.
It marks the second straight win for the Knights after a three-game skid.
Darien Langley scored on a 20-yard touchdown pass from Hunter Barnhart for the go-ahead score. Devin Guggia then tacked on a 25-yard touchdown run for some insurance.
Langley also had a 92-yard touchdown return and an interception and Patrick Heard had a touchdown reception from Barnhart.
Cuyama Valley 66, Valley Christian Academy 60
In a high scoring affair, Valley Christian lost a Coast Valley League game at Cuyama Valley.
Quarterback Tyler McCoy threw for 275 yards and running back Matt Holihan rushed for 118 yards in the loss.
PLEASANTON - Righetti's girls water polo team made a long trip north a pleasant won by winning twice at the Pleasanton Invitational.
The Warriors defeated Alameda 14-6 and Heritage 10-8.
Quinn McGinty popped in five goals against Alameda and Chloe Porter scored three. Six Warriors scored.
Sidney Alter scored five times against Heritage and McGinty put in three goals. Righetti goalkeeper Ella Hood made five saves against Alameda and six against Heritage.
The Bulldogs (5-4-4, 1-1-1) salvaged a draw on their first pitch, marking the first time this year the Cougars (10-1-1, 3-0-1) did not finish a Western State Conference game with a win.
Hannah Montalban, with an assist from Elizabeth Aldana, tallied in the 54th minute for Hancock.
Martha Mora scored in the 43rd minute for Cuesta. Emma Nushi assisted.
101119 OA Frazier Mountain Football 03.jpg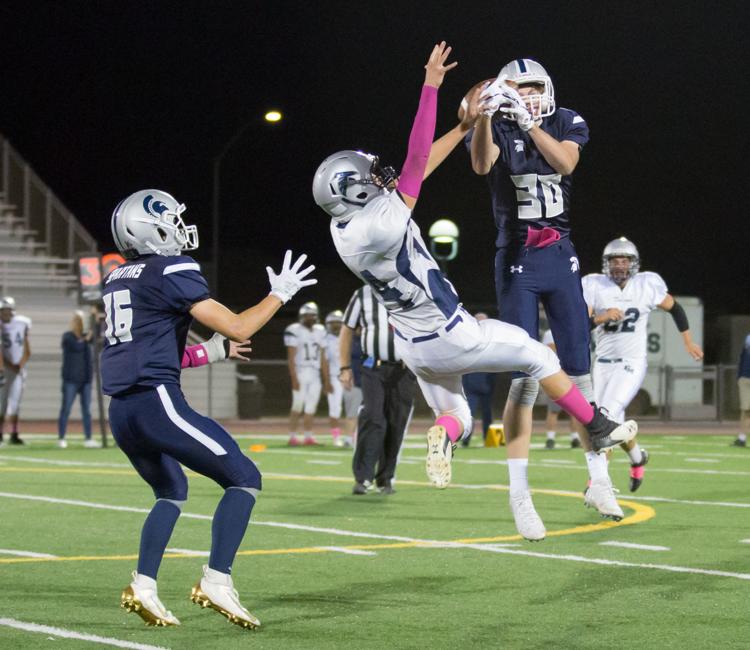 101119 OA Frazier Mountain Football 01.jpg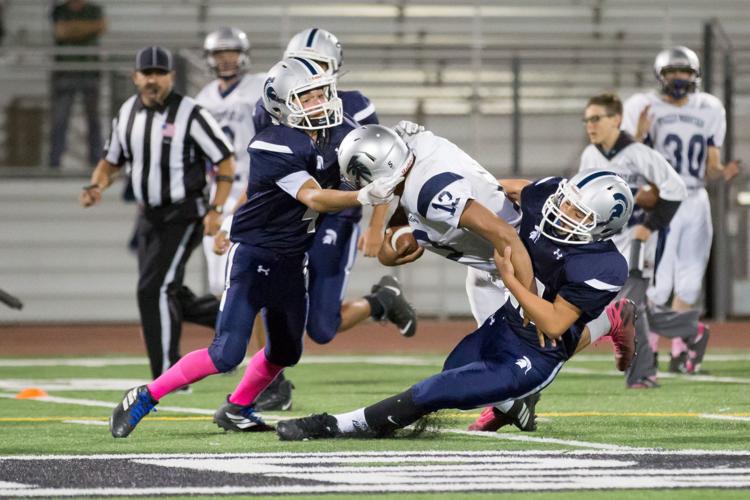 101119 OA Frazier Mountain Football 02.jpg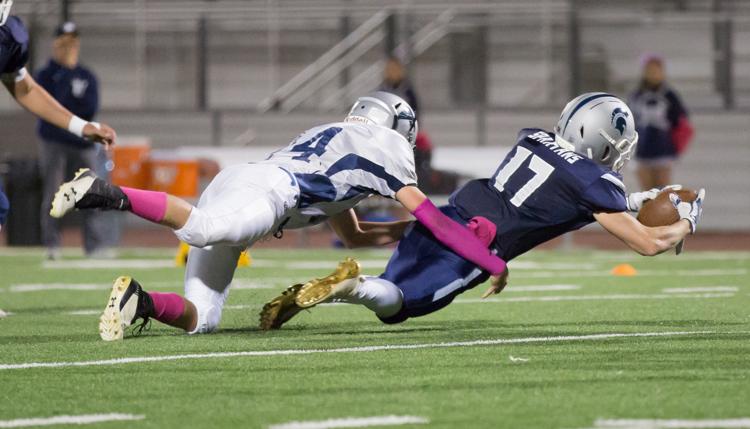 101119 OA Frazier Mountain Football 04.jpg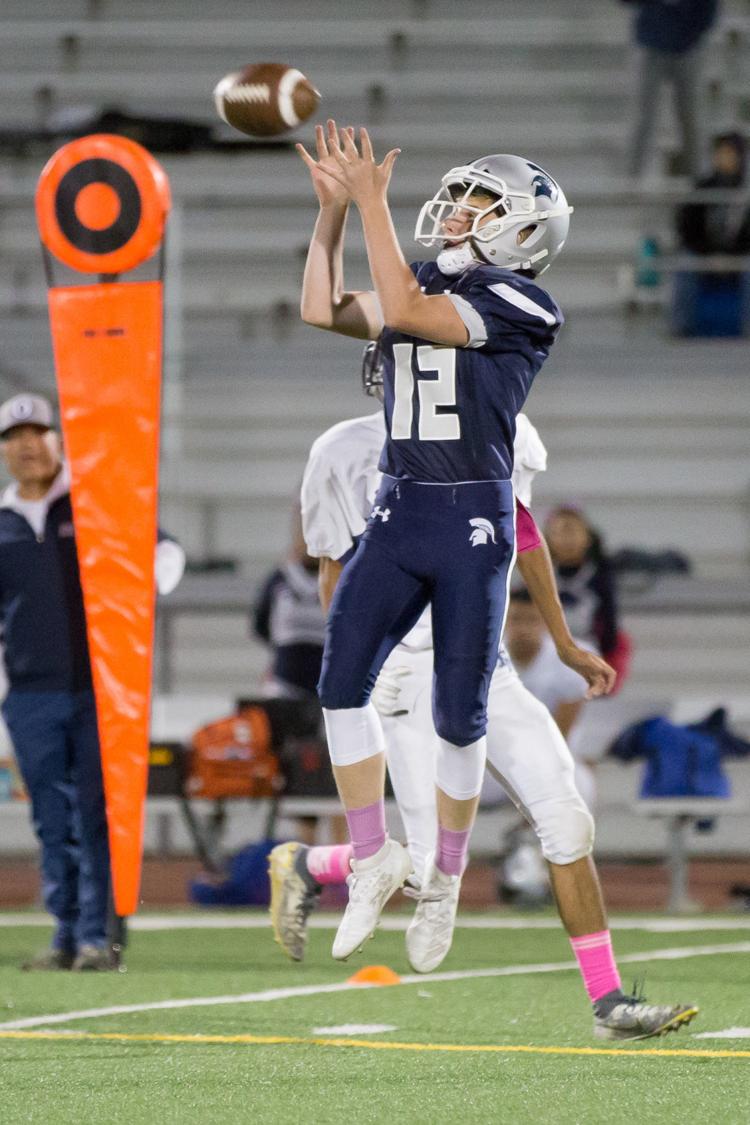 101119 OA Frazier Mountain Football 05.jpg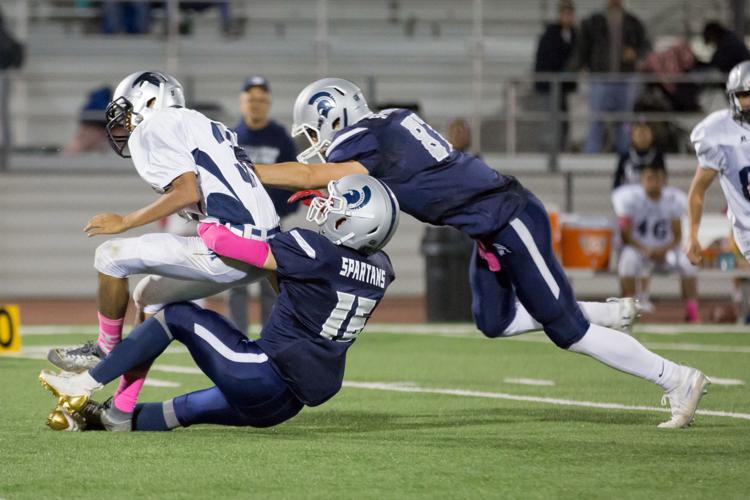 101119 OA Frazier Mountain Football 06.jpg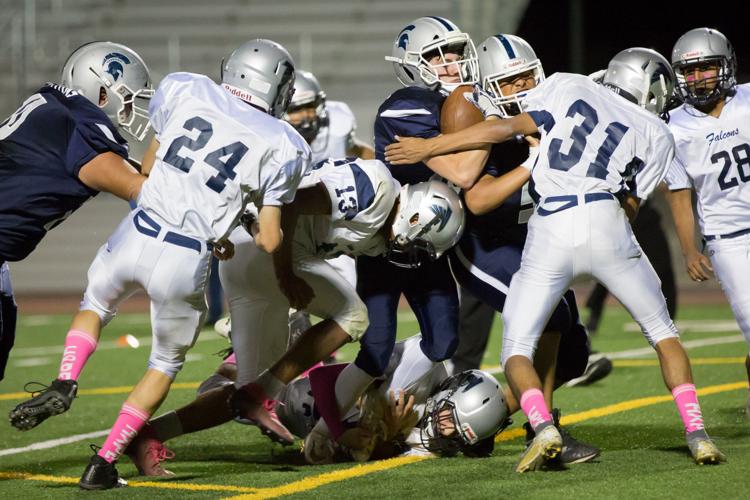 101119 OA Frazier Mountain Football 07.jpg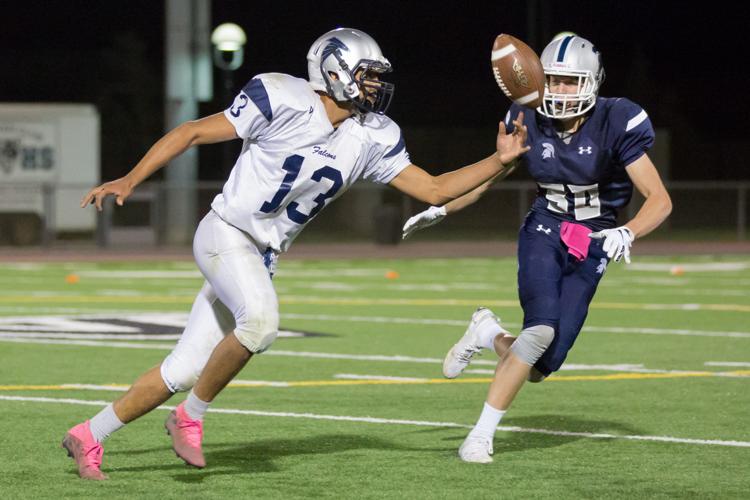 101119 OA Frazier Mountain Football 08.jpg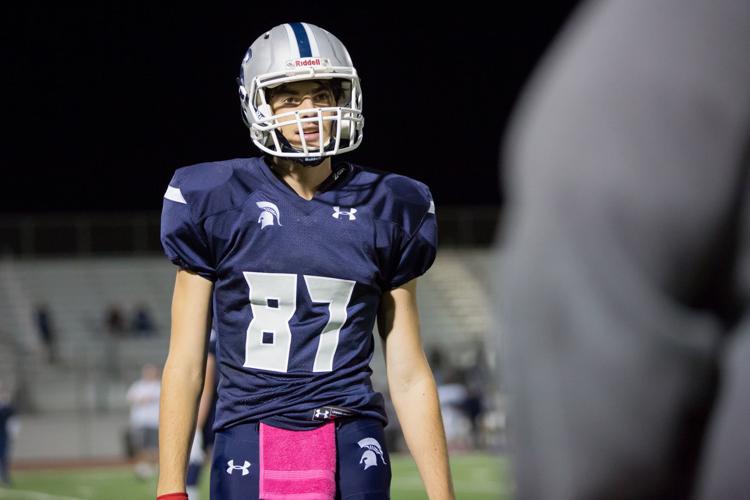 101119 OA Frazier Mountain Football 09.jpg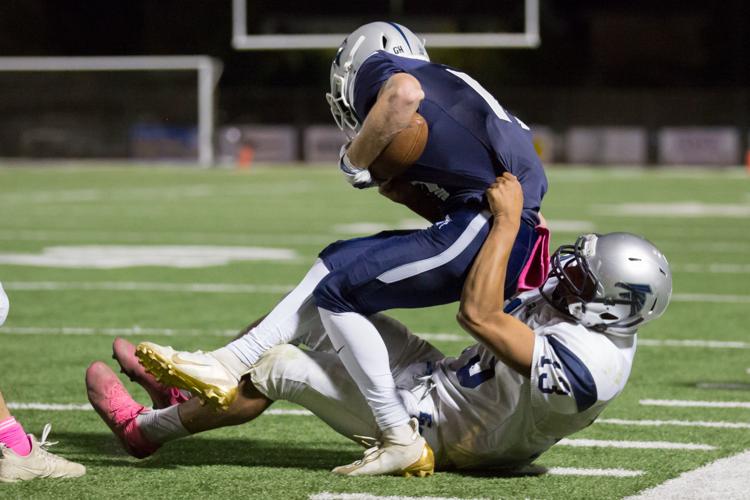 101119 OA Frazier Mountain Football 10.jpg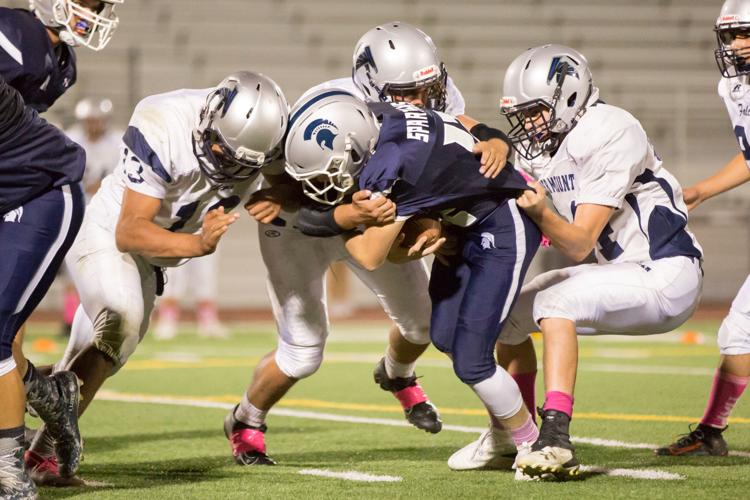 101119 OA Frazier Mountain Football 11.jpg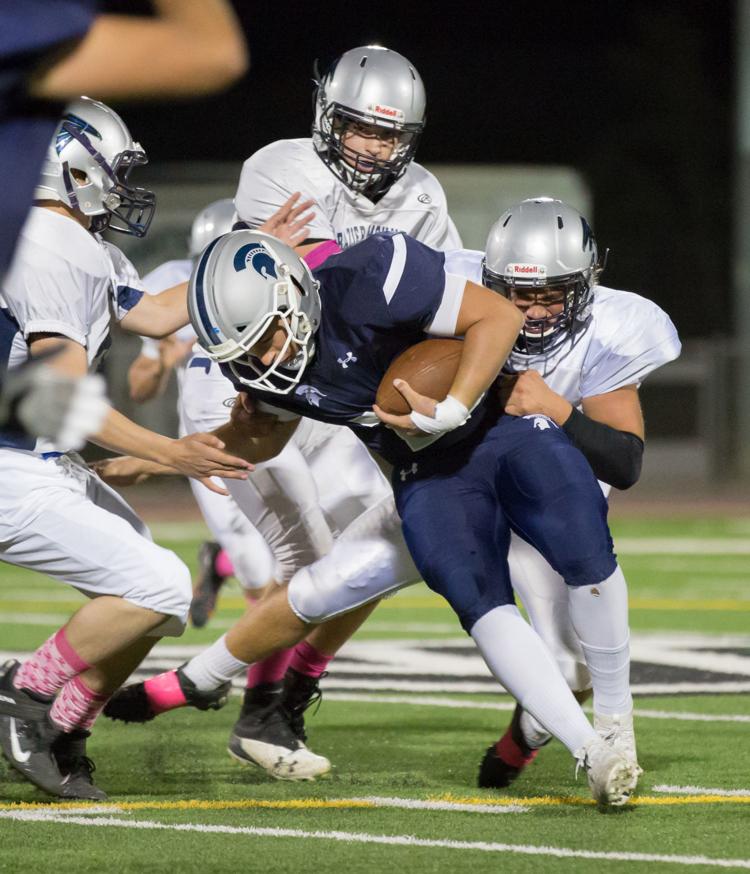 101119 OA Frazier Mountain Football 12.jpg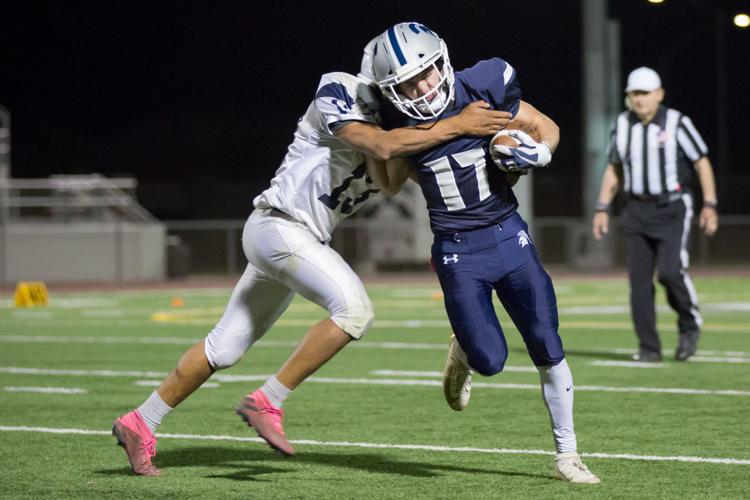 101119 OA Frazier Mountain Football 13.jpg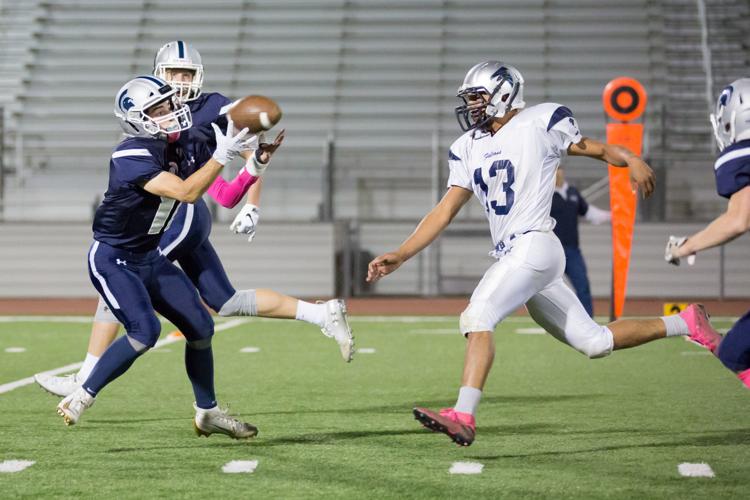 101119 OA Frazier Mountain Football 14.jpg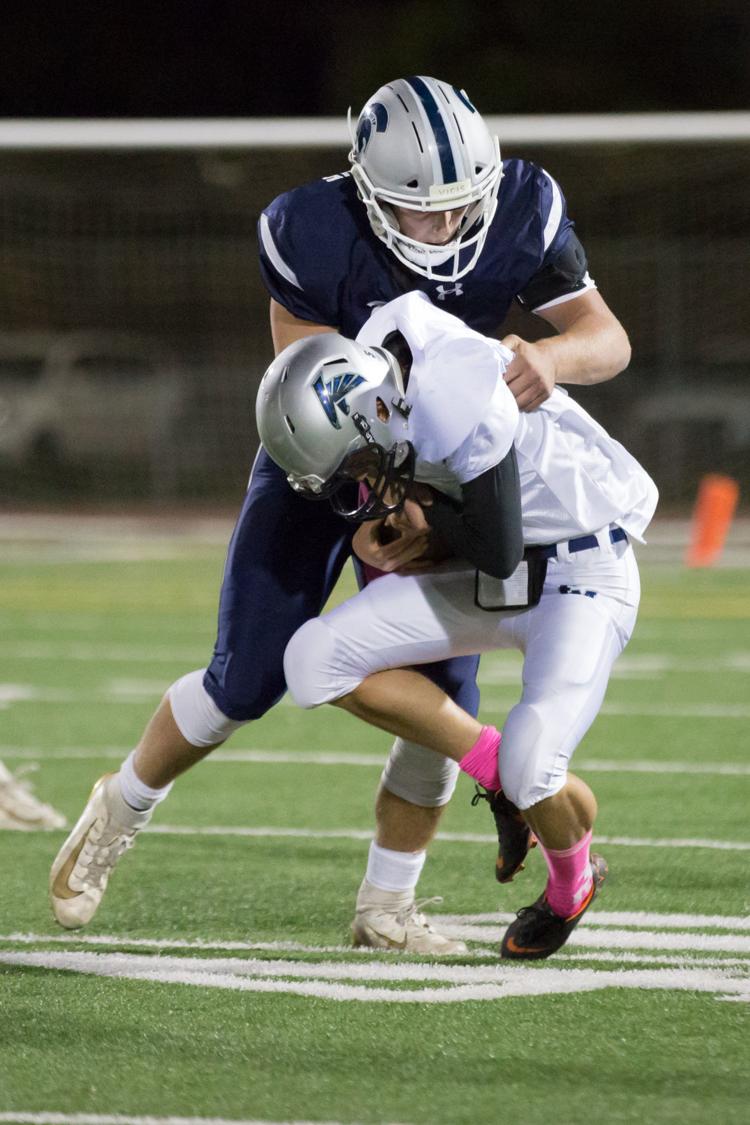 101119 OA Frazier Mountain Football 15.jpg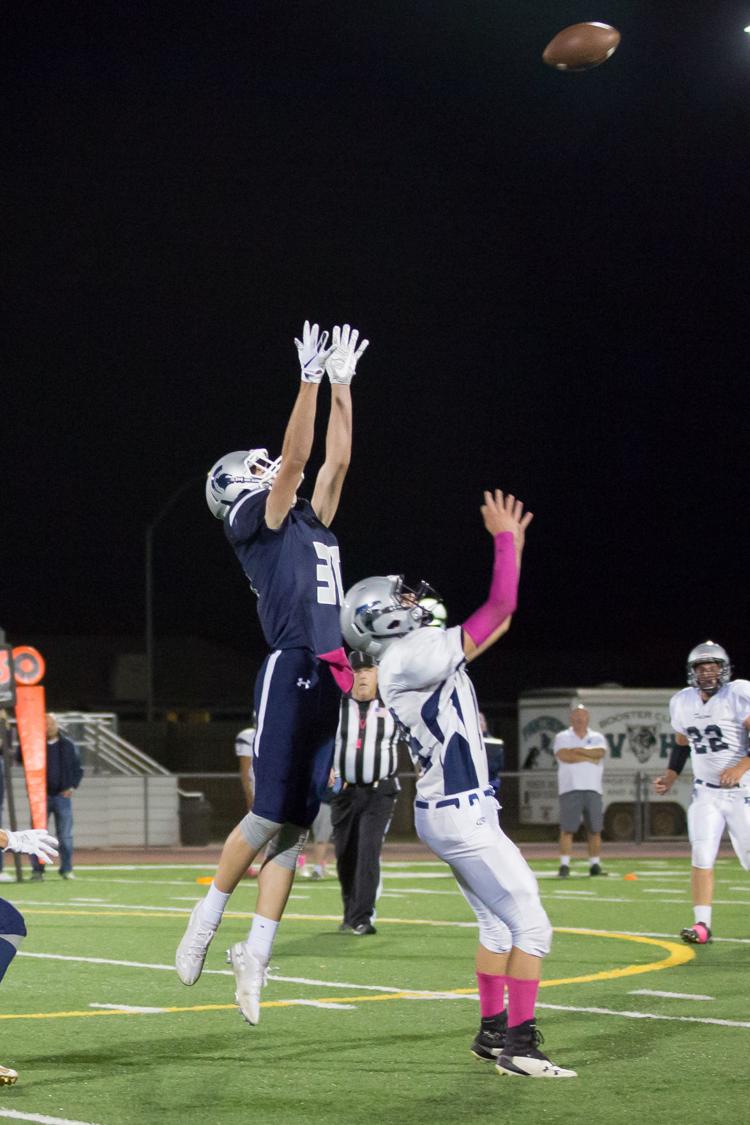 101119 OA Frazier Mountain Football 16.jpg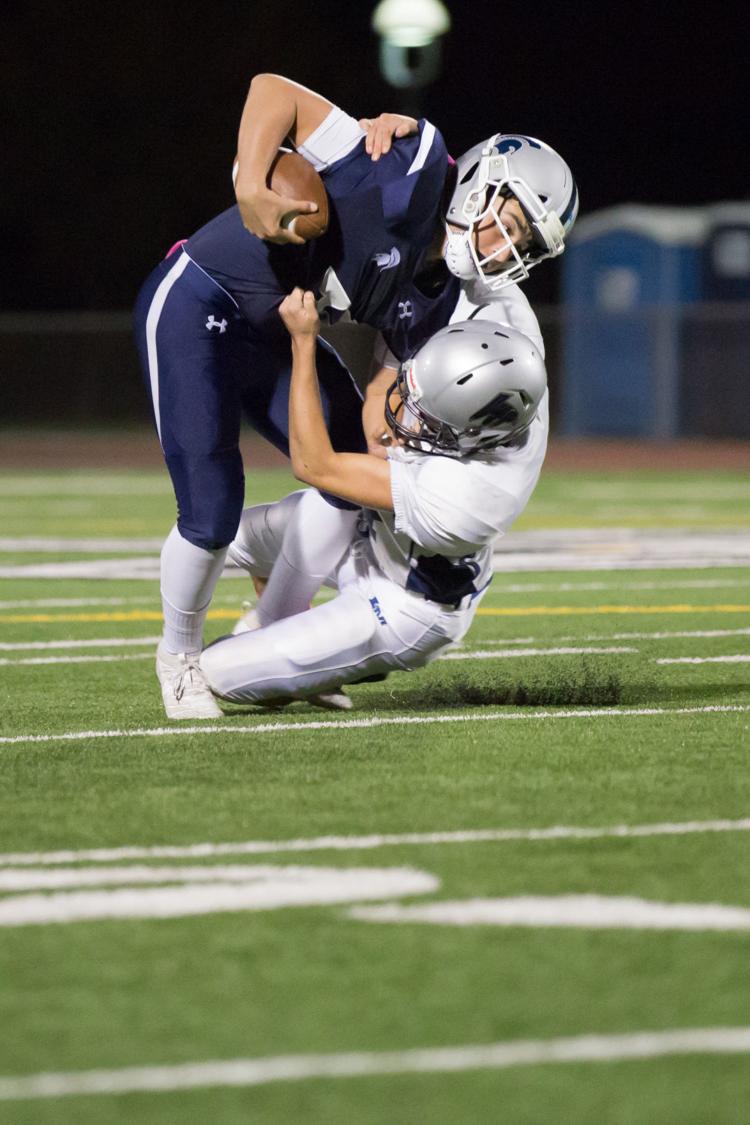 101119 OA Frazier Mountain Football 17.jpg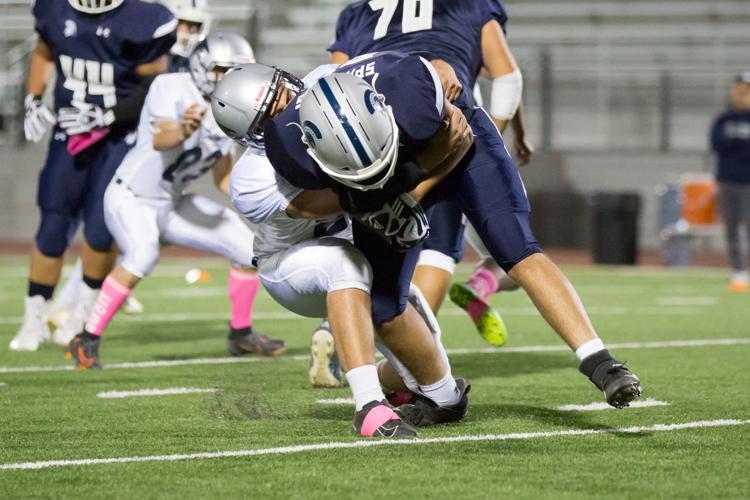 101119 OA Homecoming 02.jpg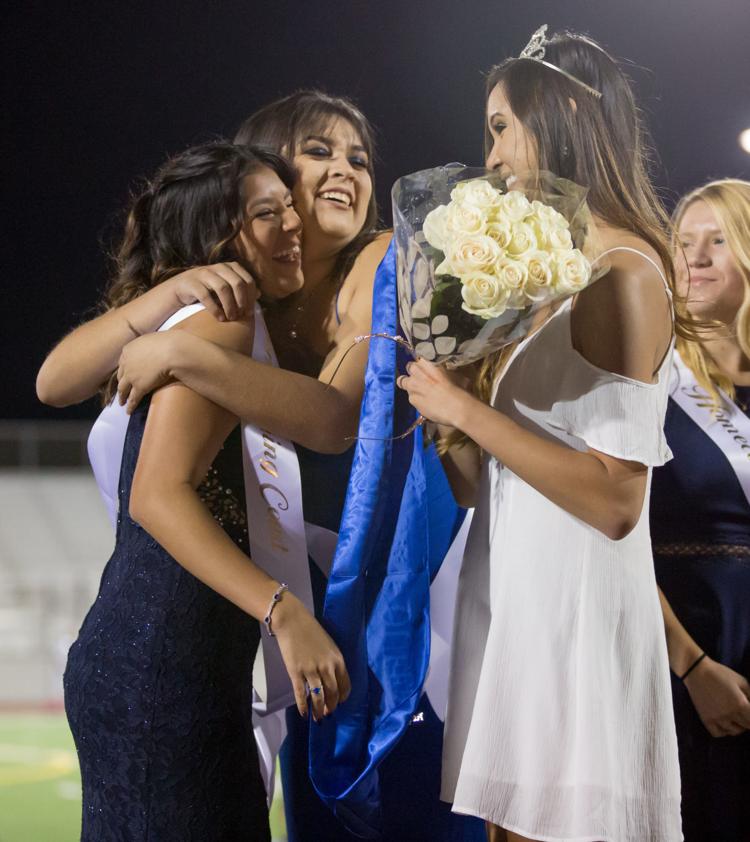 101119 OA Homecoming 01.jpg