Athletes at Santa Maria High School will, hopefully, have a new playing field to enjoy soon.
A project to replace the original synthetic surface at Santa Maria High School's Dave Boyd Field with an updated version is nearly complete. 
Workers are putting the finishing touches on the FieldTurf replacement project that started last month at the Saints' football stadium.
The project would've been completed in time for Santa Maria High's football team to kick off its season this fall. But all high school and junior college fall sports seasons in California have been pushed back to November amid the COVID-19 pandemic. 
The original synthetic turf was installed in 2008, when the district renamed the facility Ralph Baldiviez Stadium to honor the former athletic director. The school had a new track surface installed last summer.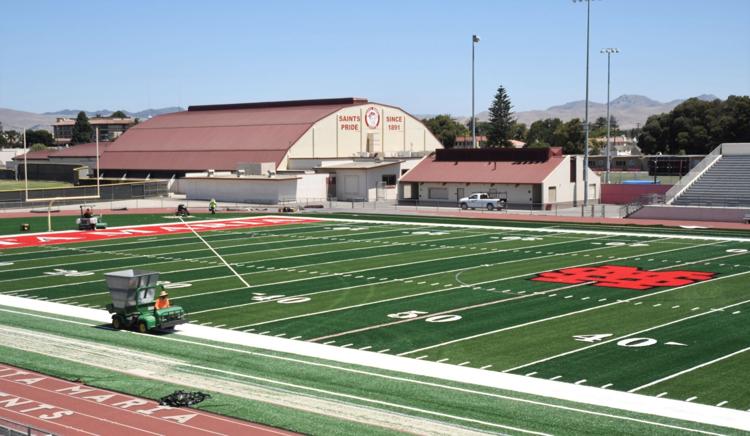 Santa Maria High athletic director Brian Wallace credits plant manager Ken Gropetti and assistant superintendent Yolanda Ortiz for keeping the school's athletic facilities updated. 
"They do a really good job of scheduling maintenance or replacement, or whatever the case may be, for facilities, far ahead of time," Wallace said. "We've wanted a new field for a couple years now. We've had to wait for our turn."
Three high schools in the Santa Maria Joint Union High School District have had synthetic fields at their football stadiums since 2008, when SMHS was the last school to have the updated surface installed. 
"They do a really good job of scheduling these things out and replacing them when they are due," Wallace said. "Since I've been at the school, we've built or replaced every facility that we have."
Wallace said, over the last several years, the school has updated its wrestling room, pool, main weight room and track surface. 
The longtime athletic director said the funds to update the football stadium were budgeted in the district's Local Control and Accountability Plan. 
"All these things were planned out years ago," Wallace said. "(The district) puts money aside every year to make sure things gets replaced, same for the turf. We have local agency funding, called LCAP. Even without that, though, they would've accomplished these things."
Wallace says the scoreboards at the baseball and softball fields have been replaced and he hopes the scoreboard at the football stadium will be replaced within a year. 
The new turf at the football stadium is striking. The end zones are now covered in red turf. The north end zone reads "Santa Maria" while the south end zone reads "Saints" in white lettering. The emblem at midfield has also been changed to the updated "SM" logo in red with black piping. The grass is alternating light and dark green, with custom striping throughout.
The new Santa Maria High School logo beams red at the 50-yard line on the paying surface on Dave Boyd Field on Tuesday.  
"We made the darker lines match the gray for the track," Wallace said. "We made the track and field discus and shot put lines permanent so people aren't going to have to maintain the field like they did in the past. The different sport lines are better and easier to see."
Santa Maria High hosts football, boys and girls soccer and track and field events at the stadium. Community youth leagues also use the facilities.
The Saints are scheduled to kick off their football season on Jan. 8, though Wallace isn't sure when the new field will first be used.
"The first game is January 8, then as far as practice goes we'll have to see," he said. "The state released all agencies to their local agency (to resume athletic activities amid the pandemic). Santa Barbara County hasn't released us yet, but our district made contact with them to get an update."
School sports teams are scheduled to begin practices in mid-December according to a revised sports schedule that was published by the CIF Central Section last month. Wallace hopes student-athletes can begin training on campus sooner than that.
"I think that if we don't have some kind of meaningful practice by November, it will become dangerous for some sports to start on January 7," he said. "Kids that are bigger, stronger and faster need to prepare for the collisions that they are about to have -- that's not just football either, that's for all sports.
"But we can't do anything unless it's safe. The physical safety during a game is important, but the students' health (in terms of the virus) is the focus."
080420-smt-photo-smhs-field-repair-1
080420-smt-photo-smhs-field-repair-2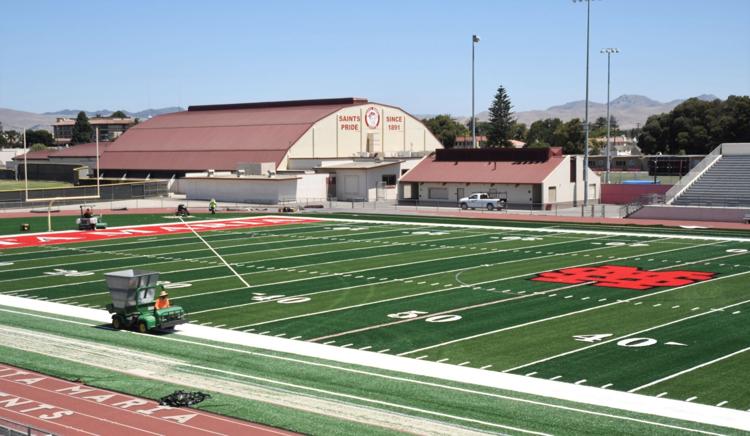 080420-smt-photo-smhs-field-repair-3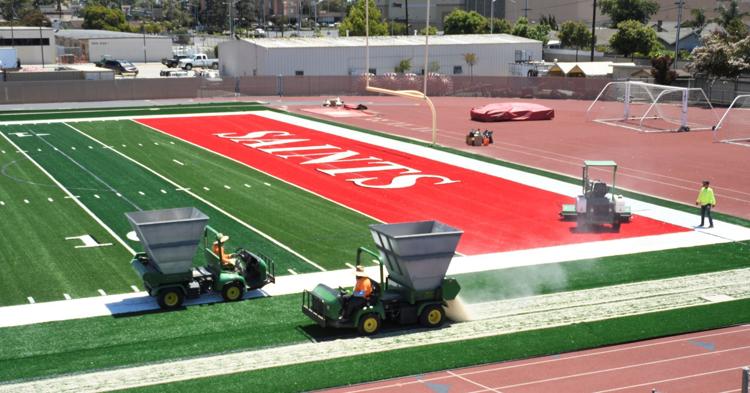 080420-smt-photo-smhs-field-repair-4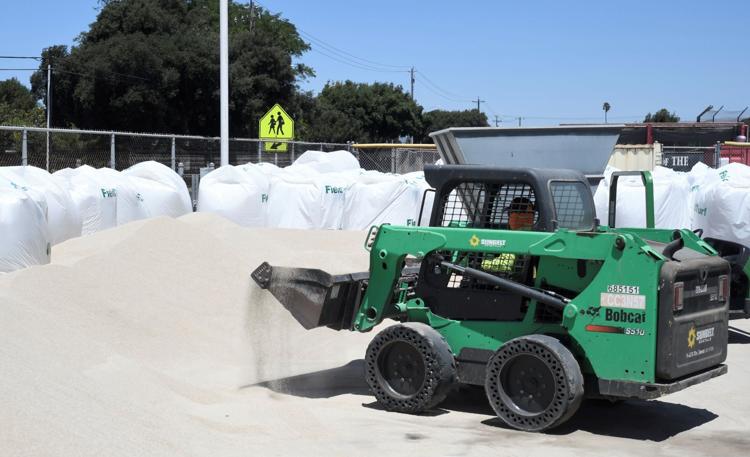 080420-smt-photo-smhs-field-repair-5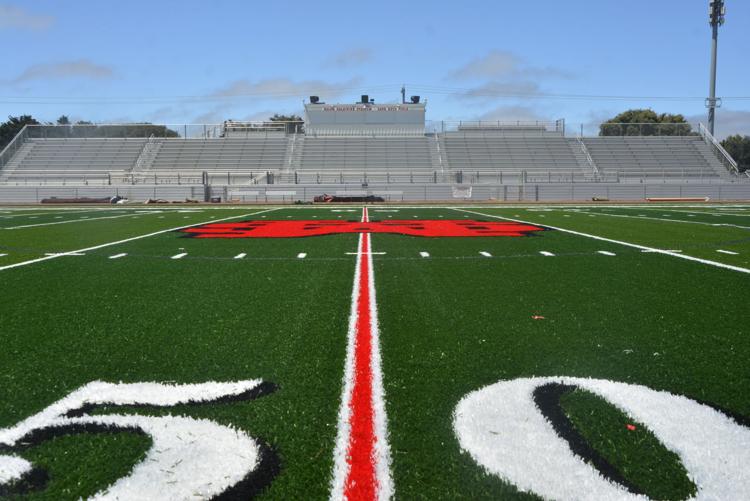 080420-smt-photo-smhs-field-repair-6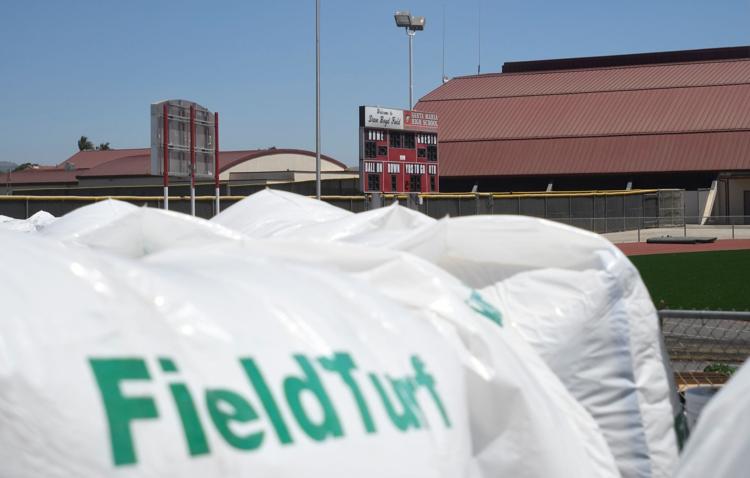 080420-smt-photo-smhs-field-repair-7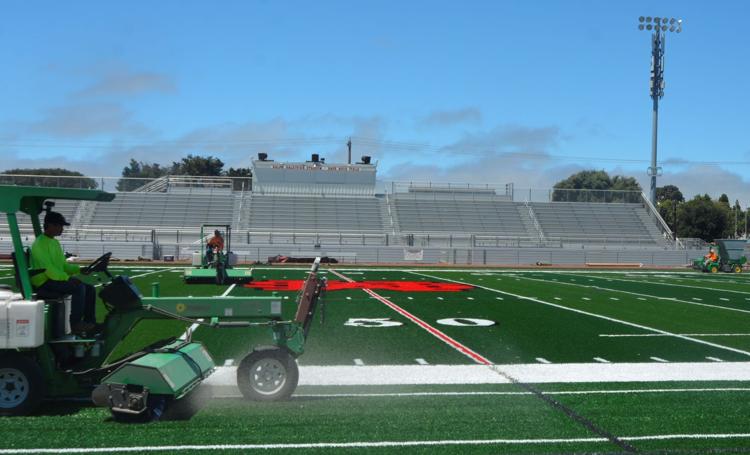 080420-smt-photo-smhs-field-repair-8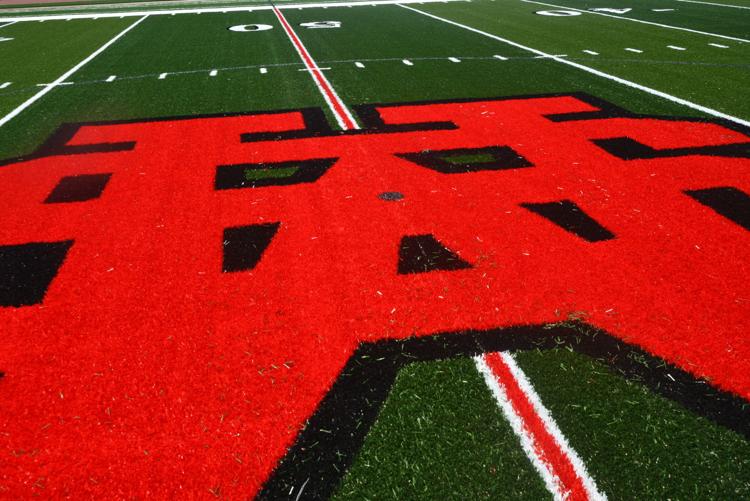 080420-smt-photo-smhs-field-repair-9
080420-smt-photo-smhs-field-repair-10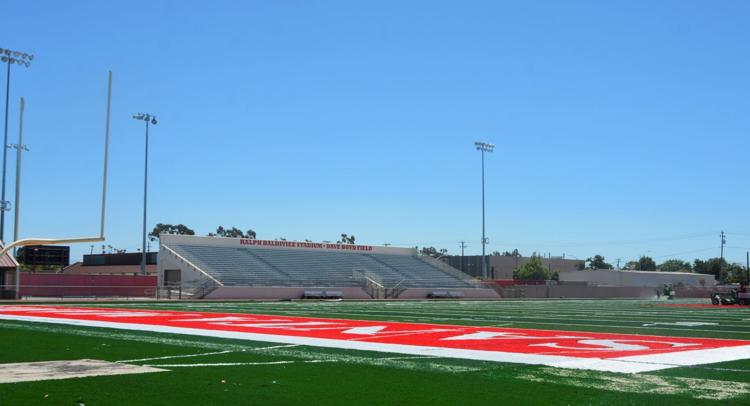 080420-smt-photo-smhs-field-repair-11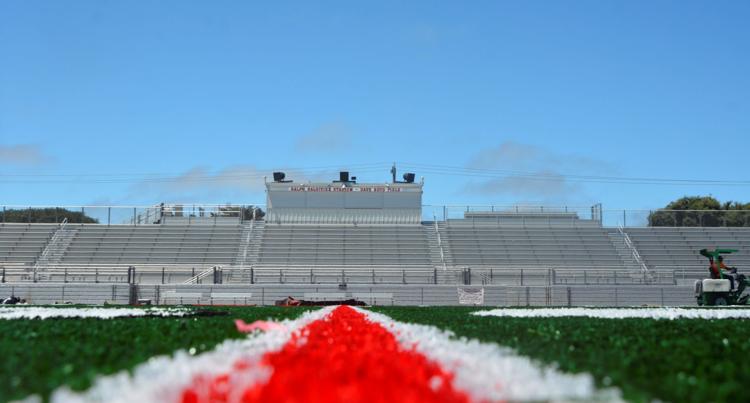 Get in the game with our Prep Sports Newsletter
Sent weekly directly to your inbox!