The stands were empty at Jay Will Stadium, but St. Joseph's football team still had a lively audience to play in front of Friday night.
Exactly two weeks prior to the season-opening game against Visalia's Central Valley Christian, the Knights hosted boosters and fans to watch a full live practice at their home stadium.
St. Joseph called the first annual event 'Friday Knight Lights' as at least 100 supporters of the St. Joseph athletics programs had a front-row seat to the action. Organizers set up covered seating areas on the turf of its football field as fans were a few yards away from the players.
The practice, which started Friday evening, consisted of offensive and defensive drills, offensive and defensive scout team work and then a full 11-on-11 scrimmage. The training session wrapped up around 6:30 p.m.
The event was organized by St. Joseph's SHIELD group, which aims to support the athletic programs at the high school. The SHIELD is the booster group at the school. (SHIELD is an acronym for Support, Honor, Inspire, Enlighten, Loyalty and Dedication). The new group aims to improve all the athletic programs at the private school, with an enrollment of around 400.
ALAMEDA — Oakland Raiders wide receiver Antonio Brown has reportedly filed a grievance with the NFL over a league rule that prevents him from …
St. Joseph's football team went 8-3 a season ago and won the Mountain League title after going 4-0. The Knights are led by second-year coach Pepe Villasenor, who led his team through the 90-minute practice as attendees ate Tri-tip sandwiches and watched the Knights prepare for their season.
Fans saw the Knights sharpen their passing attack, which is set to be led by sophomore Mark Crisp with senior Benajmin Camarena serving as the backup.
St. Joseph senior Devin Guggia is one of the top returning running backs in the area. Junior Darien Langley, perhaps the area's most explosive offensive weapon took snaps at running back, slot back and receiver. 
The Knights face a grueling gauntlet on the field this year. After taking on CVC, they travel to play at Garces Memorial on Aug. 30 in Bakersfield, then host Bakersfield Christian, play at Bakersfield Centennial and host Lompoc. 
080919SJHSFB02.jpg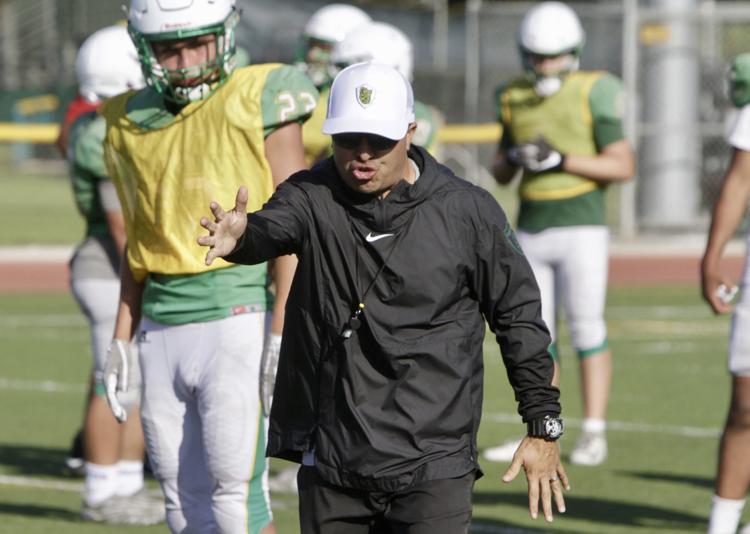 080919SJHSFB01.jpg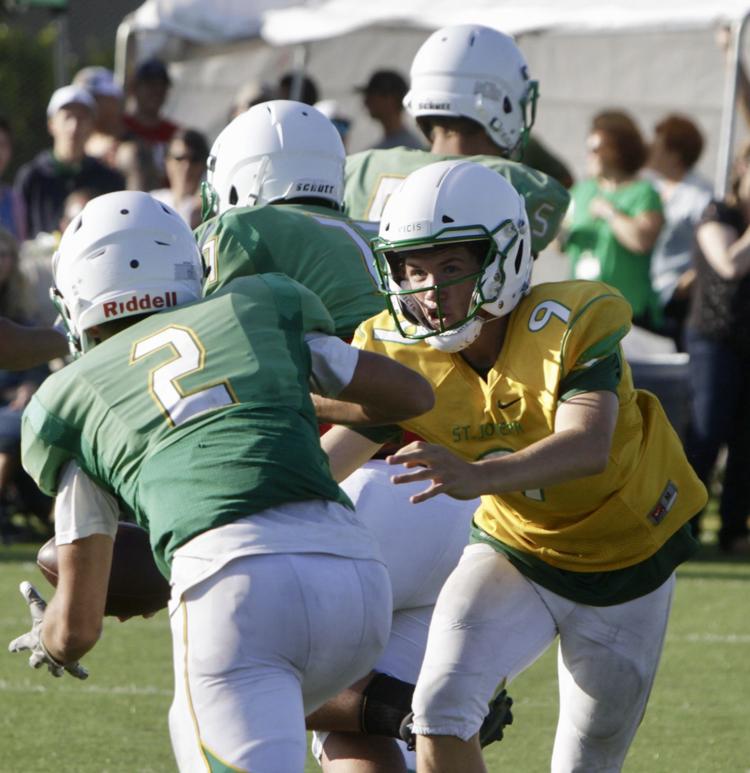 080919SJHSFB03.jpg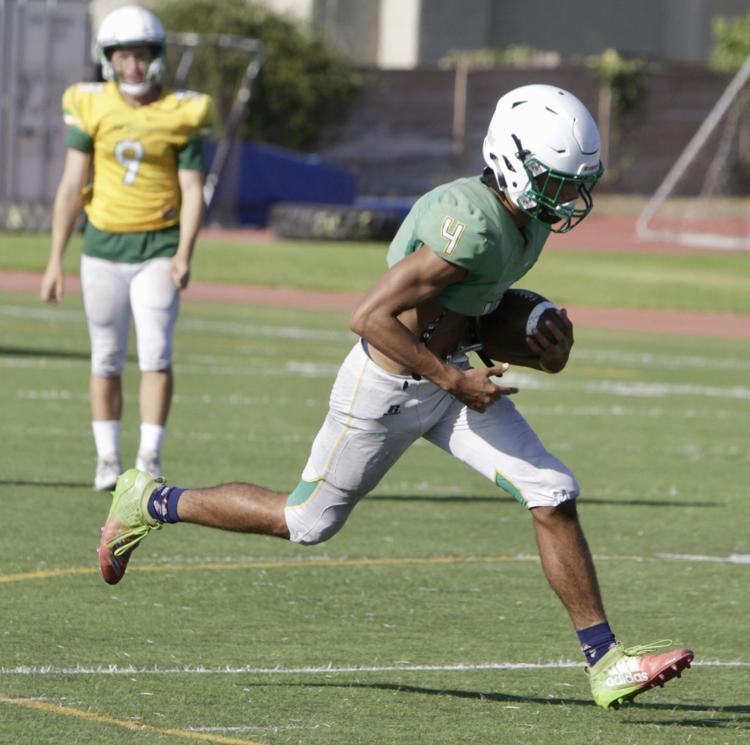 080919SJHSFB04.jpg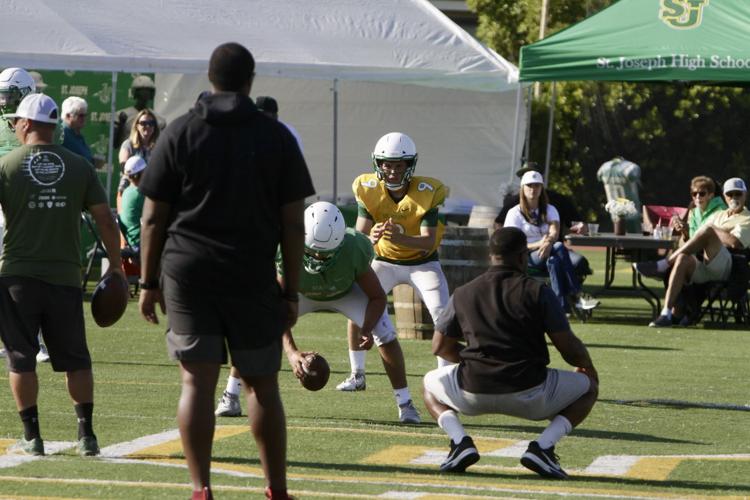 080919SJHSFB05.jpg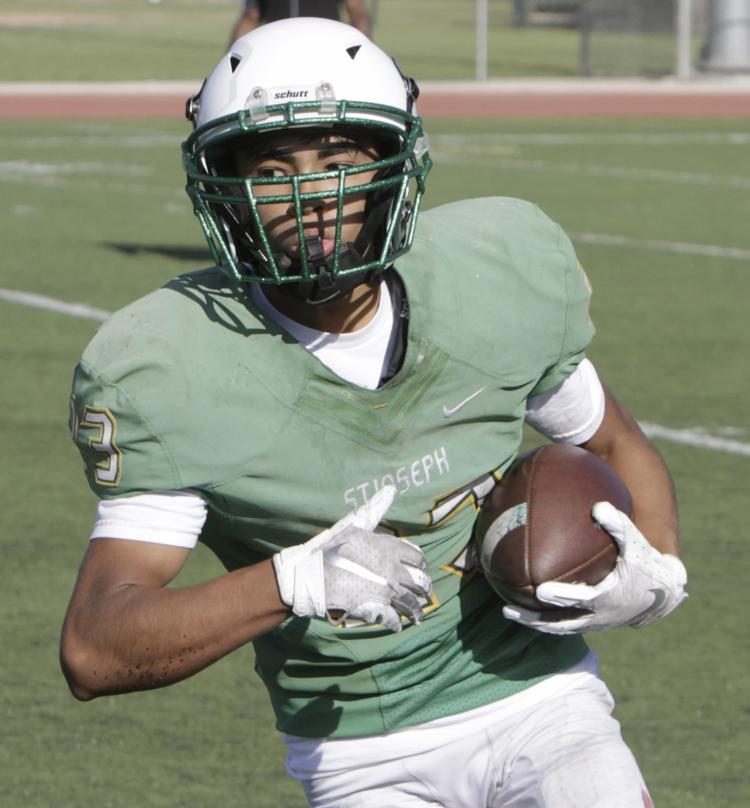 080919SJHSFB06.jpg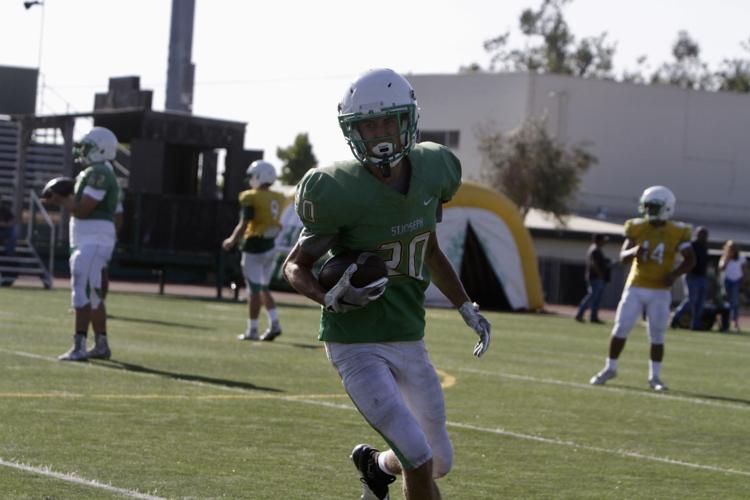 080919SJHSFB07.jpg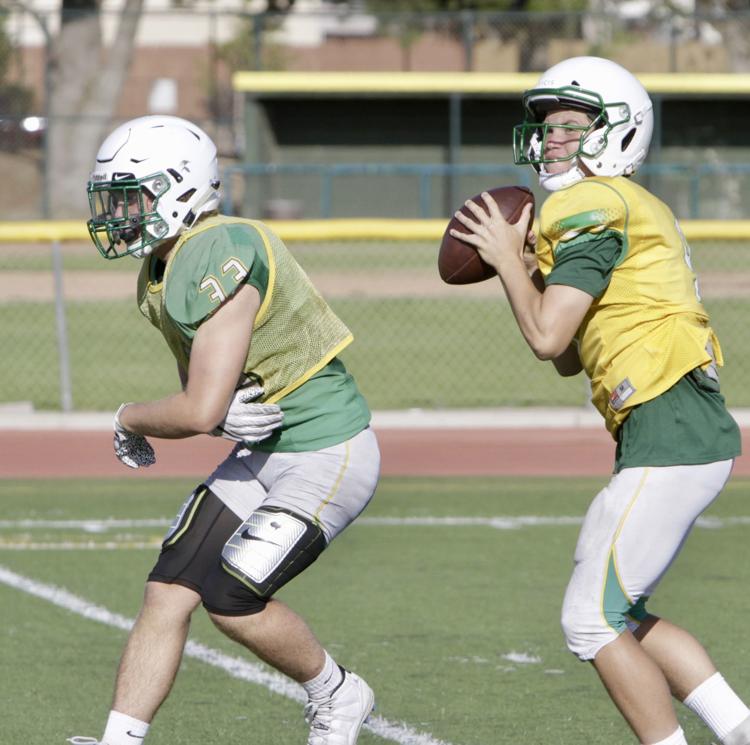 080919SJHSFB08.jpg
080919SJHSFB09.jpg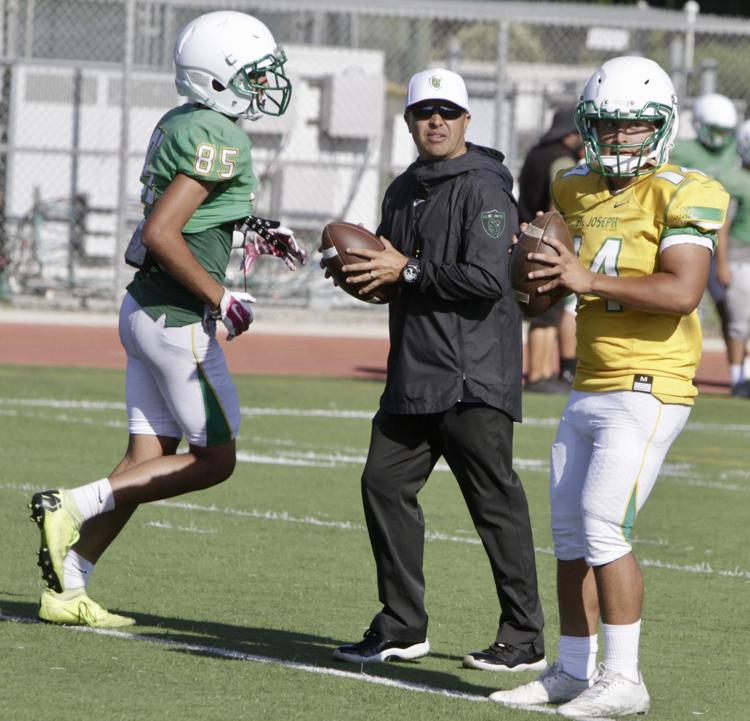 080919SJHSFB10.jpg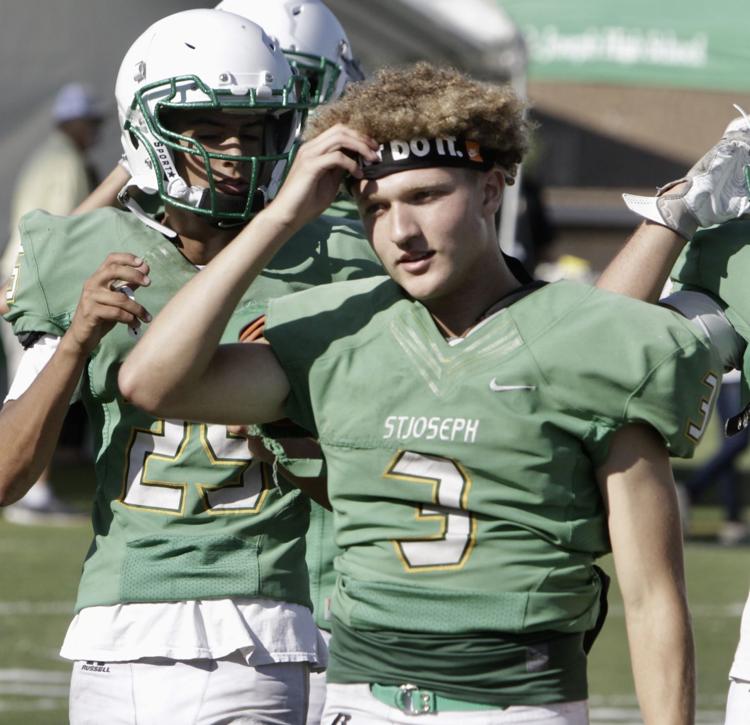 080919SJHSFB11.jpg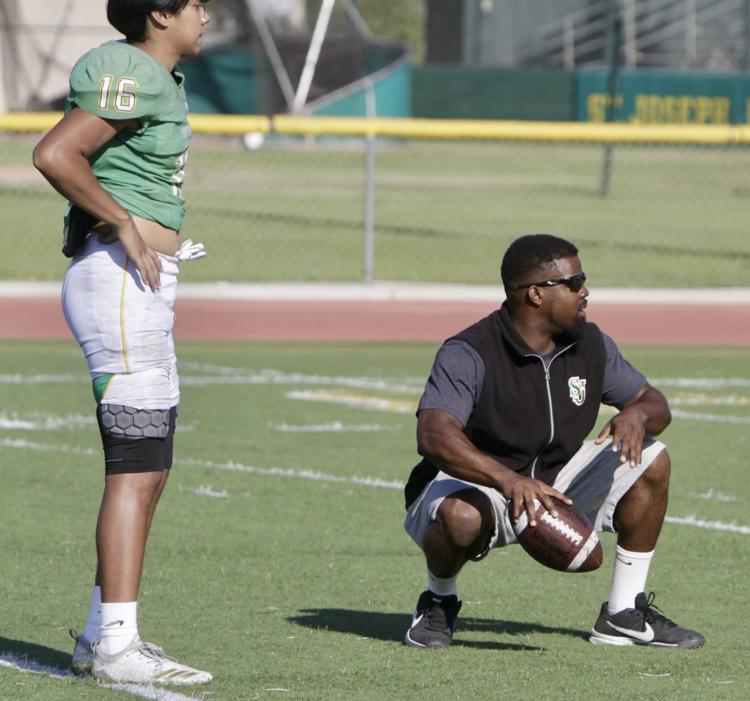 080919SJHSFB12.jpg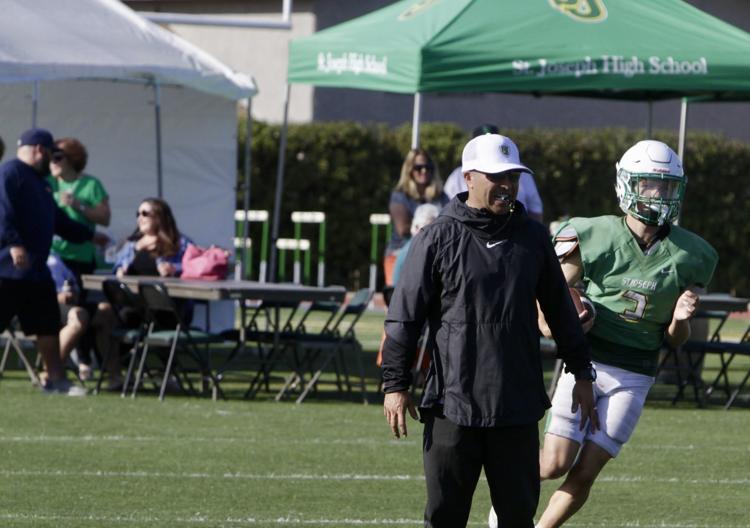 080919SJHSFB13.jpg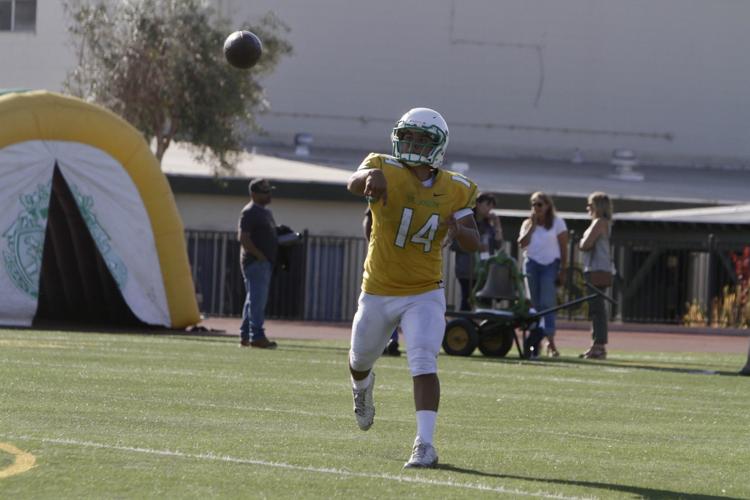 080919SJHSFB14.jpg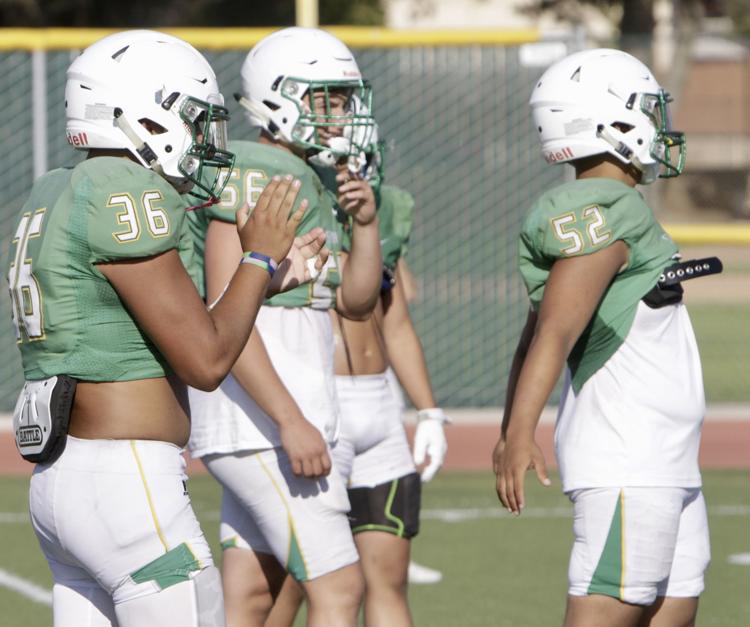 080919SJHSFB15.jpg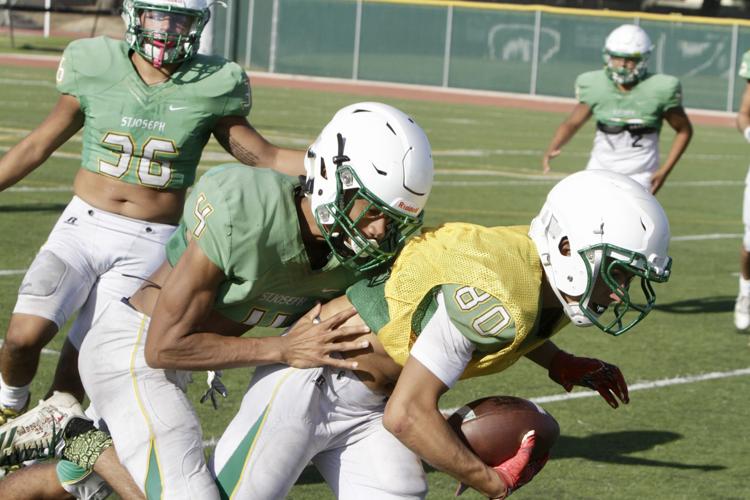 080919SJHSFB16.jpg