Football is, by far, the most popular high school sport in California.
But, according to a report released by the California Interscholastic Federation earlier this month, participation in the sport is dropping across the state. And it's been dropping for a number of years.
Has that decline affected the sport on the Central Coast? The answer may vary program-by-program, but it's undeniable that some area schools are dealing with a participation problem.
State participation drops again
In its report based on the 2018-19 school year, the CIF said 91,305 boys participated in 11-man high school football.
That number was 103,921 for the 2010-11 school year. That represents about 12-percent drop over the last nine years.
The participation number for the sport has dropped for four straight years.
"As in previous years, we have noticed a steady and continued decrease in football participants," CIF executive director Ron Nocetti said in a statement. "It is imperative that we continue to partner with organizations such as USA Football and their Football Development Model which provides a road map for how we coach, play and learn the game at every level."
There was a 3-percent drop from 2017-18 to the 2018-19 even as participation in athletics overall rose for the seventh year in a row. The CIF reports soccer, for both genders, is the fastest-growing sport, as 3,890 more kids played last year than the year prior. 
With so many new pieces being put in place, St. Joseph football coach Pepe Villasenor had to be happy with how his Knights played in Friday's …
Track and field is the second-most popular boys sport in the state behind football, followed by soccer, basketball and baseball. The number of girls playing football in the state has grown from 179 kids in 2011 to 593 last year.
Drop hits Lompoc Valley 
Perhaps the best barometer for the condition of the sport in the area is found within the area's most consistent program, the one located at Lompoc High School. 
The participation numbers in the Lompoc Valley have historically been steady, among both youth leagues and the high school programs.
This year, though, Lompoc High head football coach Andrew Jones says things are starting to change. 
"Well, for the first time in the history of our school, we may not have a JV team," Jones said last week. "Our numbers fluctuate between 16 to 18 kids per practice. I think some of this is nationwide, but it could be a Central Coast thing.
"My son is playing youth football for the first time and the youth leagues are down in Lompoc. The numbers are down a little bit."
Jones said last week the number count on his junior varsity squad was 16. Without a viable JV team, Lompoc would be forced to field a frosh team along with its varsity team.
"Obviously, it's a huge concern because we might be changing leagues into bigger-populated schools and it's going to be tough if we only have two teams." 
State of area programs
Some schools in California have dropped football either permanently or for seasons at a time. Mission Prep in San Luis Obispo has fluctuated between 8- and 11-man football, returning to 11-man this fall.
Santa Maria High is planning on fielding a frosh/soph team this year along with its varsity team. Cabrillo and Nipomo are set to do the same. The Conqs had 19 players suited up for its varsity scrimmage against Santa Maria Friday night, though plan on suiting up 28-30 varsity players during the year.
You have free articles remaining.
Frosh/soph teams from some schools will play JV squads, which have junior class students, from other schools.
Pioneer Valley, Righetti and Arroyo Grande High will field three levels of teams this year: frosh, JV and varsity. It's not an isolated problem, though. Programs may not have a full slate of lower-level games if teams on their schedule don't field those same levels. Some JV teams will play each other twice this year. 
San Luis Obispo High coach Pat Johnston says the number of kids is increasing within his program. The SLO varsity team will have about 35-40 kids and the JV team there has about 50 kids. 
"The reality is that the youth football ranks need to keep doing a good job of teaching the game properly and safely and allowing the kids to have a whole lot of fun," Johnston said. "Because that's what it's all about."
St. Joseph High School, with enrollment around 390 kids, typically fields a JV and varsity squad and that is the case this year.
"It's hard to measure due to the fact that we are a small school," St. Joseph coach Pepe Villasenor said. "I don't think we've ever had significant numbers, but overall, I am seeing some numbers are low. But I think there's room for growth.
"What football teaches, in terms of accountability and discipline, really can't be measured in other places."
Finding a reason for the drop
At Lompoc, Jones thinks a number of things are causing a drop in football participation.
"I can't pinpoint the reasoning," he said. "I think it's a combination between everyone being scared with the safety and helmets and other stuff. Put that with Fortnite and that's a bad combination."
Fortnite, a video game, is popular with high school-aged kids.
Without a viable junior varsity program, students in their junior years who aren't ready for the varsity level wouldn't have a team. Some sophomores who would be playing on JV may be called up to fill the numbers on the varsity squad.
"I would probably keep my freshmen together and just bring up some of the sophomores that give us a look and maybe they can contribute on special teams," Jones said of his plan if he doesn't field a JV team. "Then the guys who are sporadic with attendance and stuff, I'd have to tell them they won't have a team."
Righetti coach Tony Payne feels that kids have many options for pastimes nowadays and football can get lost in the shuffle.
"There are tons of good and not-so-good things for them to be doing," Payne said. "I think the numbers are dynamic. Our numbers were down for awhile and now they're coming back.
"Football is a very physical and a very hard-on-the-body type of sport. That's what I like about it. Not everybody can do it and I think that's what makes it awesome."
Numbers rise at other programs
Some programs are seeing a resurgence in participation. At Righetti, Payne says his numbers are rising rapidly. 
"I can only give you facts on Righetti football, but our numbers are way up," Payne said. "We had 75 kids out during the summer for freshman football, we've got 40-plus on my JV and 50-plus on my varsity team. I hear Orcutt football had a great turnout. I feel participation in our community is up."
Payne feels winning has a big effect on participation numbers at a program. Righetti won 10 games last year and played for a CIF Central Section title. Lompoc, though, has won 100 games over the last nine seasons and is seeing a slight drop.
"Winning brings out more kids," Payne said. "People are proud of what's going on at my school and they want to be a part of it.
"We have plenty of room."
The 2019 high school season kicks off Friday night with games around the Central Coast.
081619 SMHS Scrimmage 01.jpg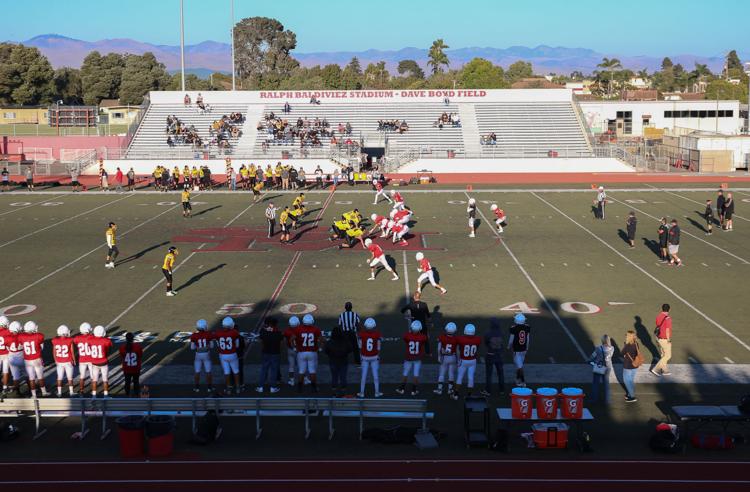 081619 SMHS Scrimmage 02.jpg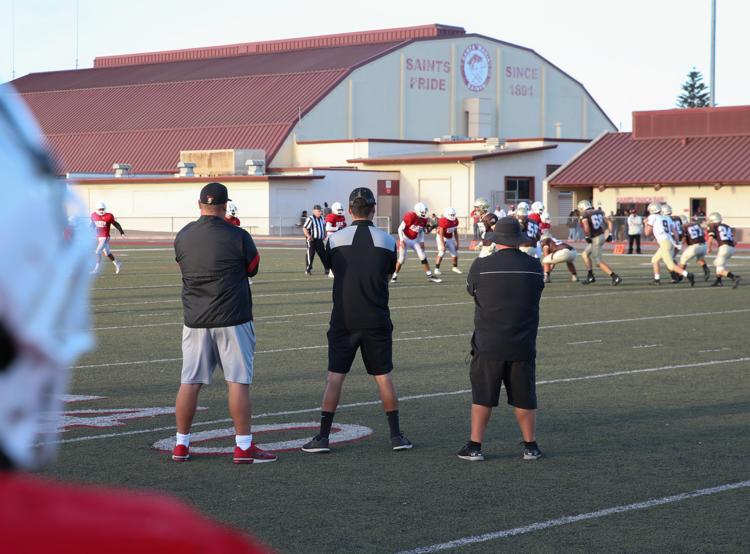 081619 SMHS Scrimmage 03.jpg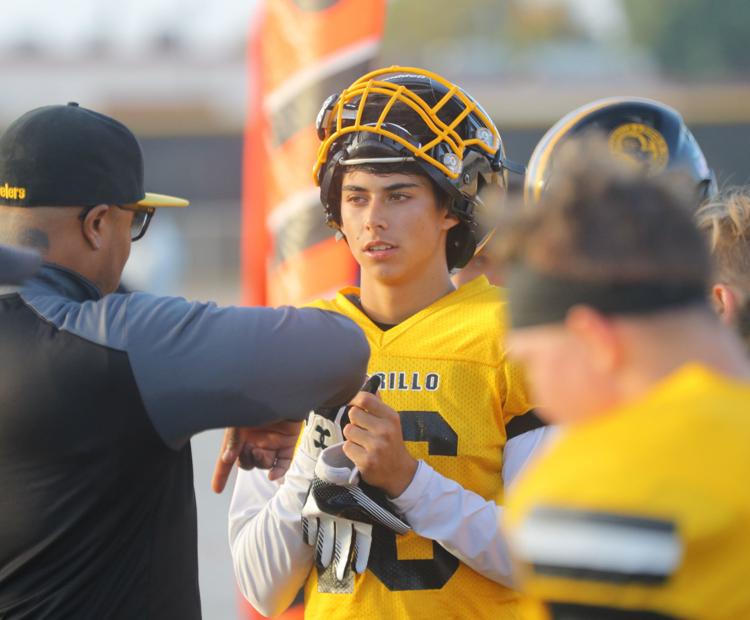 081619 SMHS Scrimmage 04.jpg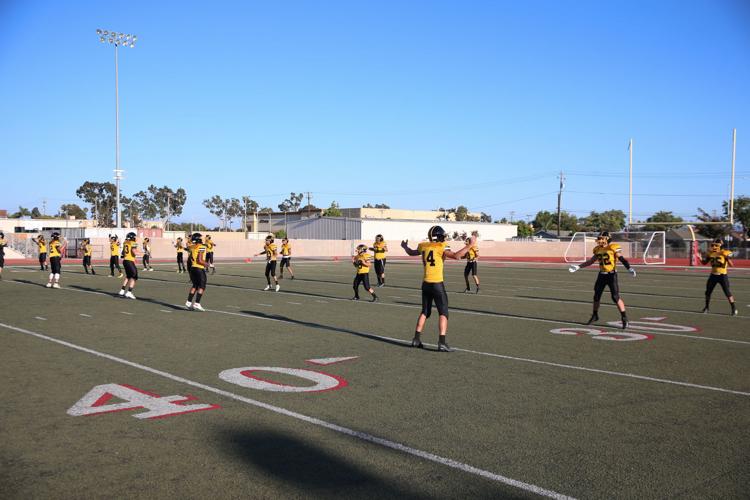 081619 SMHS Scrimmage 05.jpg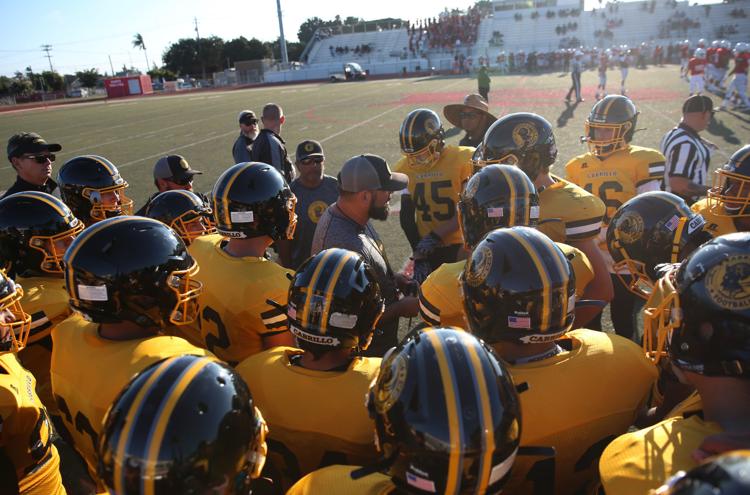 081619 SMHS Scrimmage 06.jpg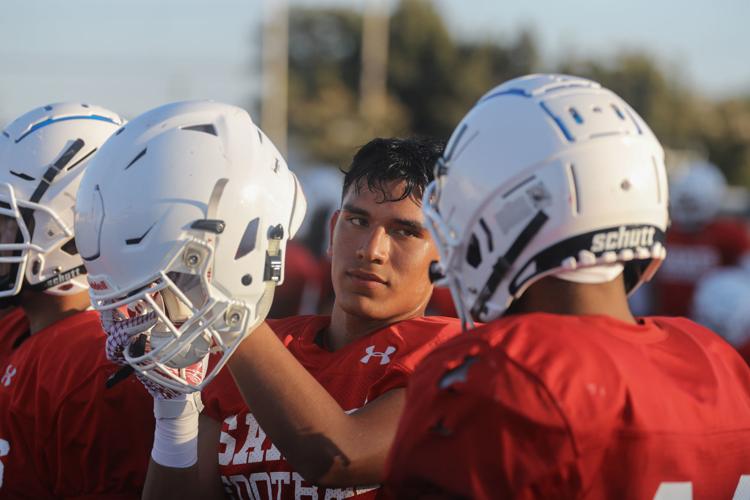 081619 SMHS Scrimmage 07.jpg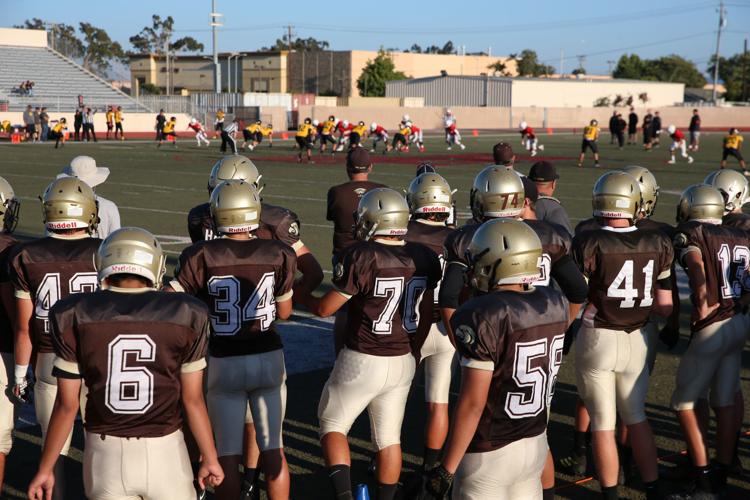 081619 SMHS Scrimmage 08.jpg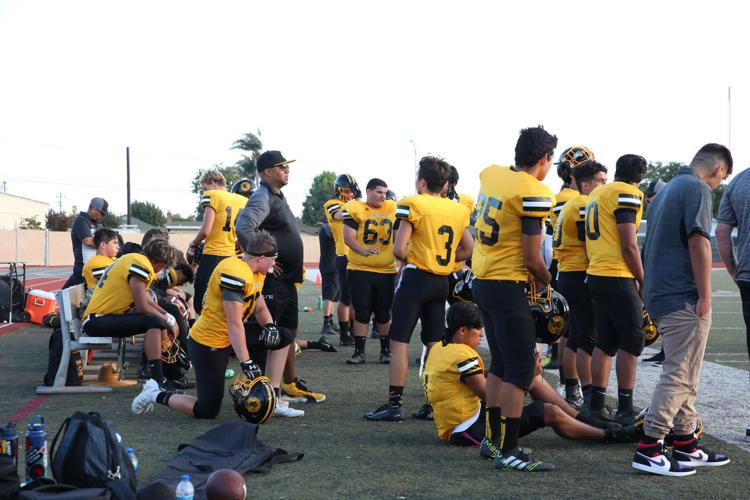 081619 SMHS Scrimmage 09.jpg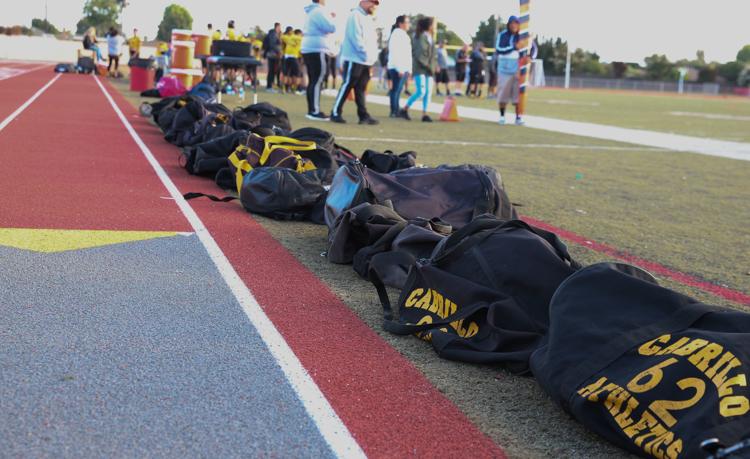 081619 SMHS Scrimmage 10.jpg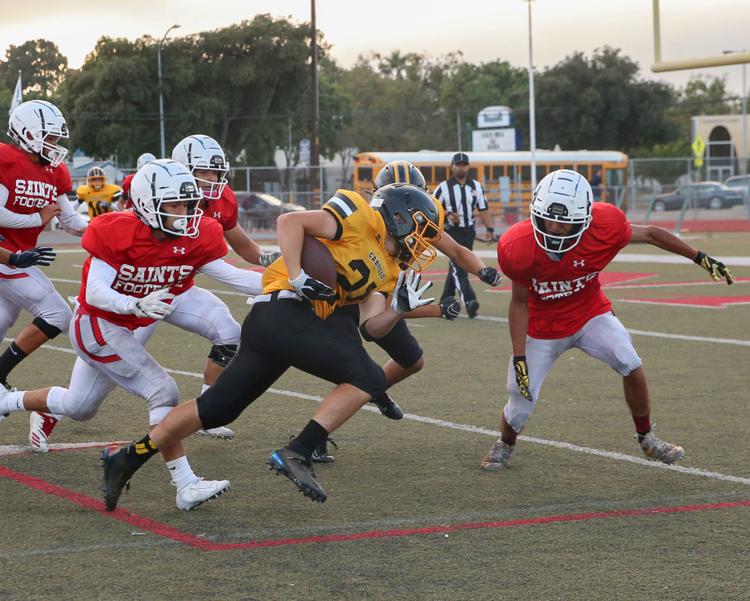 081619 SMHS Scrimmage 11.jpg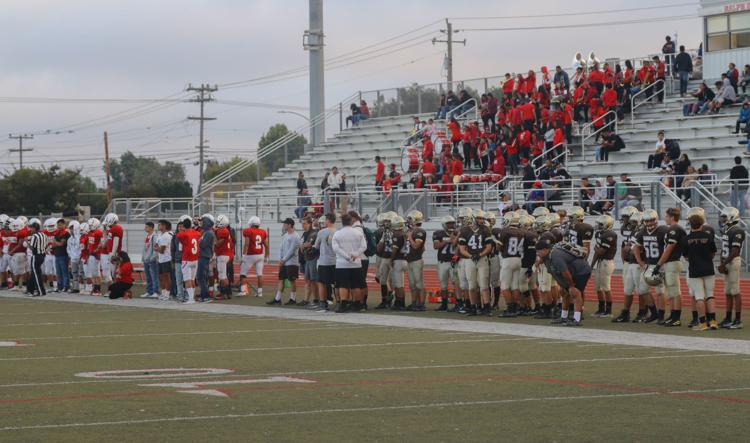 081619 SMHS Scrimmage 12.jpg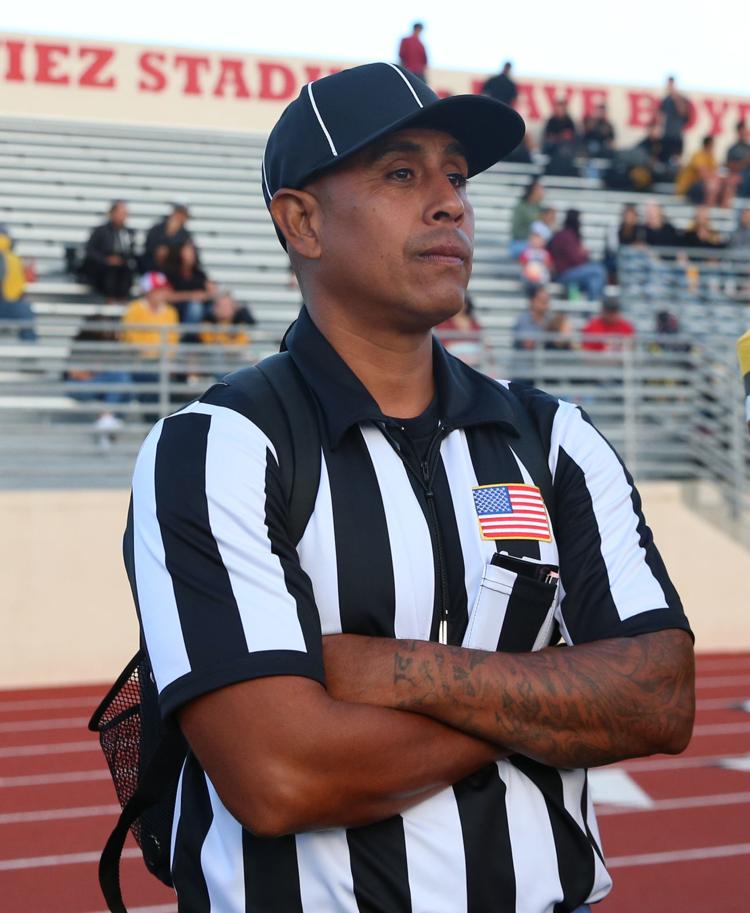 081619 SMHS Scrimmage 13.jpg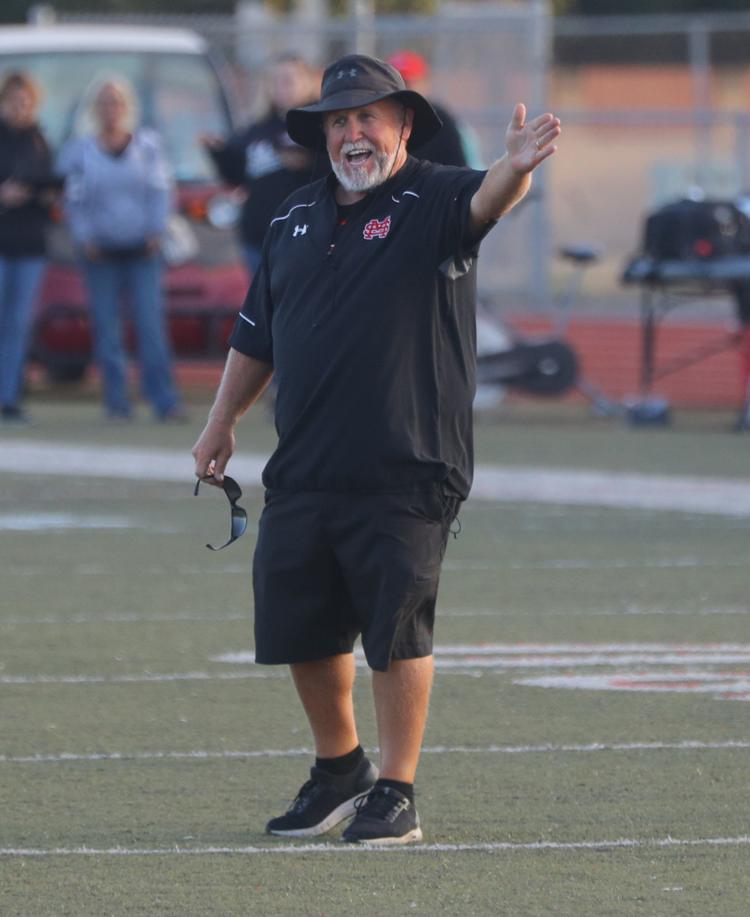 081619 SMHS Scrimmage 14.jpg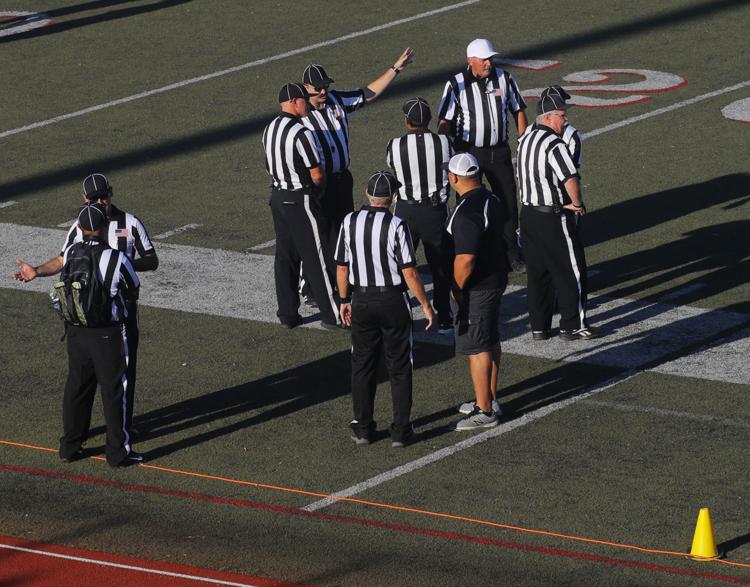 081619 SMHS Scrimmage 15.jpg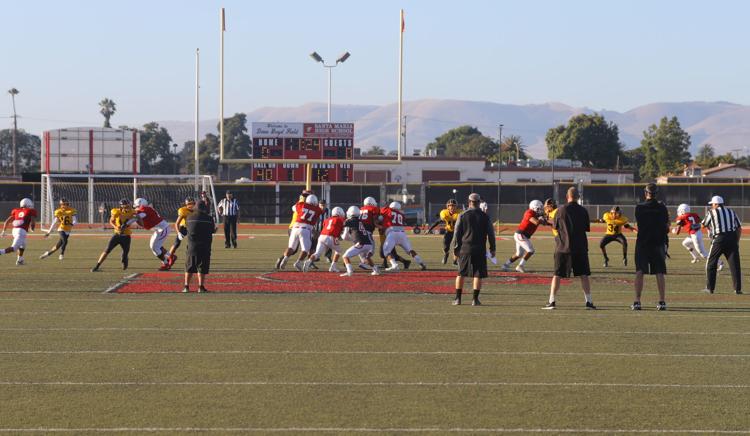 081619 SMHS Scrimmage 16.jpg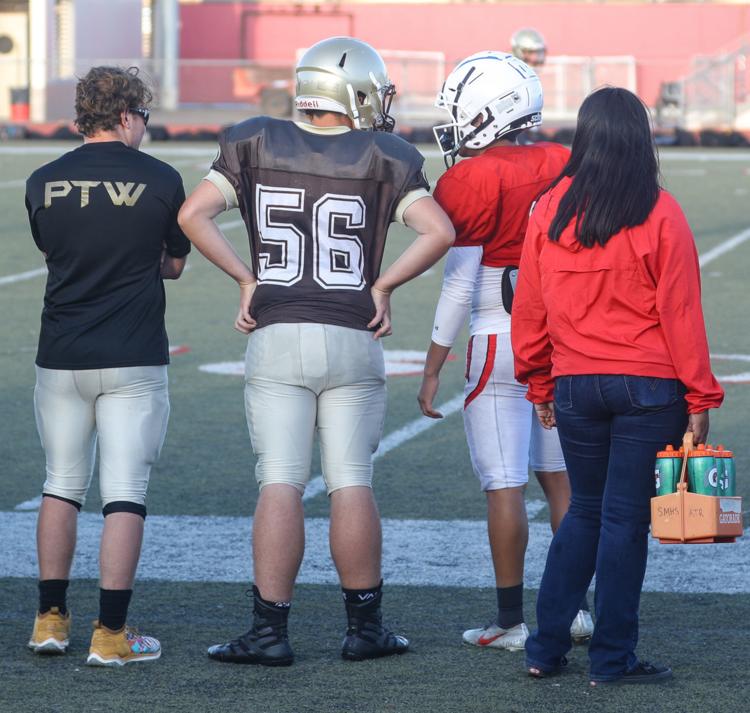 081619 SMHS Scrimmage 17.jpg
081619 SMHS Scrimmage 18.jpg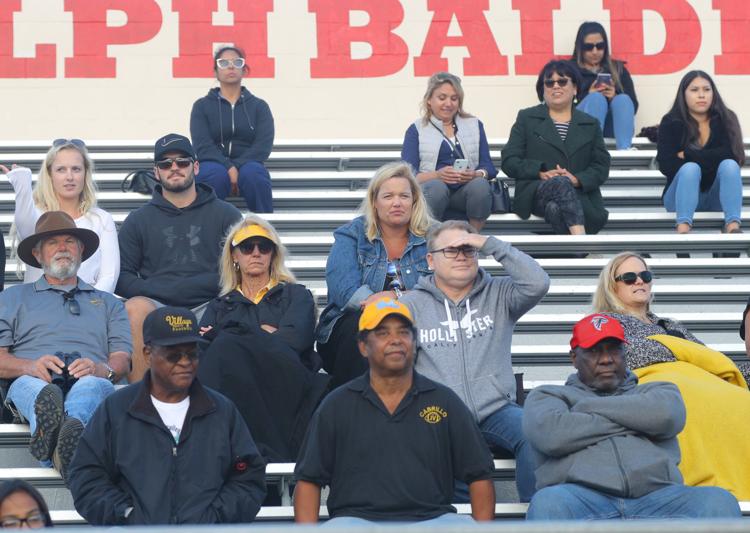 081619 SMHS Scrimmage 19.jpg