The start of another high school football season is close at hand, and 10 area prep football teams turned up at St. Joseph High School Saturday for the fifth annual Lee Central Coast Newspapers Media Day.
All of the Santa Maria Valley high school squads — Pioneer Valley, Righetti, Santa Maria, St. Joseph and, on the eight-man side, Orcutt Academy and Valley Christian Academy, were in attendance.
Lompoc and Cabrillo were there as well, as were Nipomo and Santa  Ynez.
The event is organized by the sports staff at Lee Central Coast Newspapers, which publishes the Santa Maria Times, Lompoc Record and Santa Ynez Valley News.
Coaches and players generally exude optimism at this time of year, and the LCCN Football Media Day Saturday was no exception.
"The goal for all coaches at this time of year is to win a league championship and a CIF (sectional divisional) championship, and that's the way it should be," veteran Santa Ynez coach Josh McClurg told LCCN's Elliott Stern.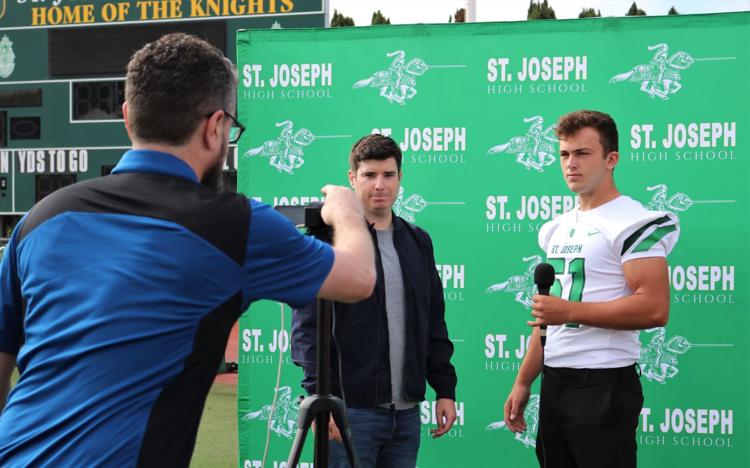 The Hancock College football squad was also on hand. The Bulldogs' season will not start for awhile.
High school area football teams will open Aug. 23. Hancock, with a bye the first week of the California junior college football season, will not open until Sept. 14. The Bulldogs will host Los Angeles Valley College at 2 p.m. that day.
Hancock safety Seth Matthysse said the later start should actually help his team. Matthysse was an integral part of a Hancock secondary that helped the Bulldogs go 10-1 in 2018, a campaign that included a second straight 5-0 Pacific League season and a bowl win for Hancock.
The Bulldogs held on to edge San Bernardino Valley College 38-35 in the American Championship Bowl, Hancock's first bowl win in years. A third-quarter Hector Gil-Garcia field goal was the difference maker.
"I think (a second straight unbeaten Pacific League campaign along with a bowl win) can definitely be a springboard into the next season for the returners, and we can pass that along to the new guys," said Matthysse, a Paso Robles High School graduate.
You have free articles remaining.
Register for more free articles
Stay logged in to skip the surveys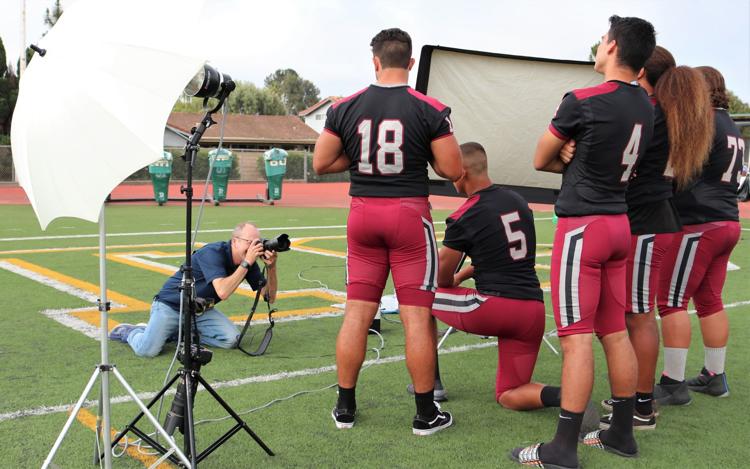 As for the late season start, "I think it will actually help us," said Matthysse. "It will give us more time to get acclimated," to the 2019 campaign.
Pioneer Valley and Orcutt Academy both have a new head coach. John Beck's Pioneer Valley team will open at Oxnard at 7 p.m. Aug. 23. Gabe Espinoza's Orcutt Academy team will debut at Fulton Van Nuys at 4 p.m. that day.
Lompoc, St. Joseph and Nipomo are defending league champions. Lompoc took the 2018 league title in the revamped Channel League.
The Braves have won a league title every year since Lompoc alum Andrew Jones, who starred at quarterback there, took over as head coach in 2010. That year was the last one in which the Braves have lost a league game.
In both teams' first year in the Central Section, Nipomo won the inaugural Ocean League championship and St. Joseph took the inaugural Mountain League crown.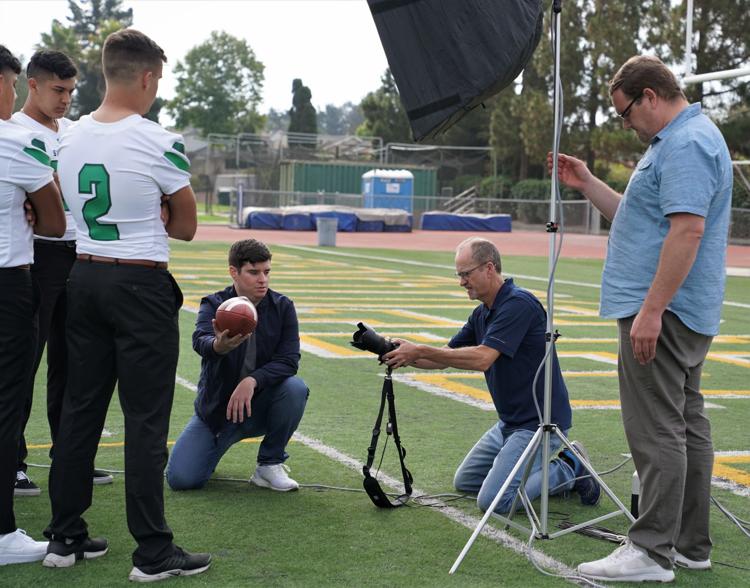 Tony Payne took Righetti to the 2018 Central Section Division 2 title game in his first year as coach. He said Saturday that his players are more than ready for the start of the season.
"The drills have been pretty physical," said Payne. "All of our guys are ready to start hitting people in different-colored jerseys for a change."
His players "are tired of me standing there barking orders at them," veteran Nipomo coach Tony Dodge said with a chuckle.
"They're ready for the season to start."