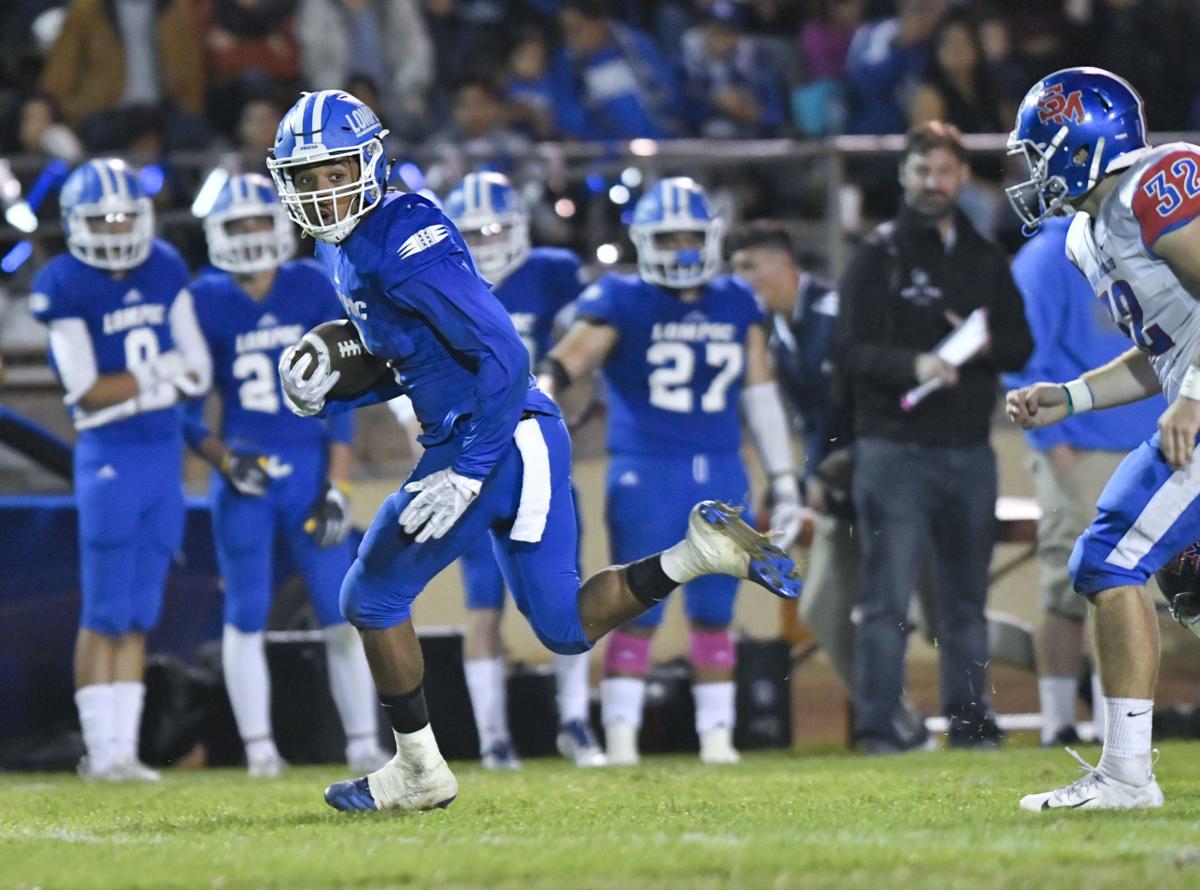 Here's the final entry into the 2019 Central Coast 60, where I try to break down the best players in the area.
Now that we're here near the top the rankings are a little more exact and have been refined a bit more.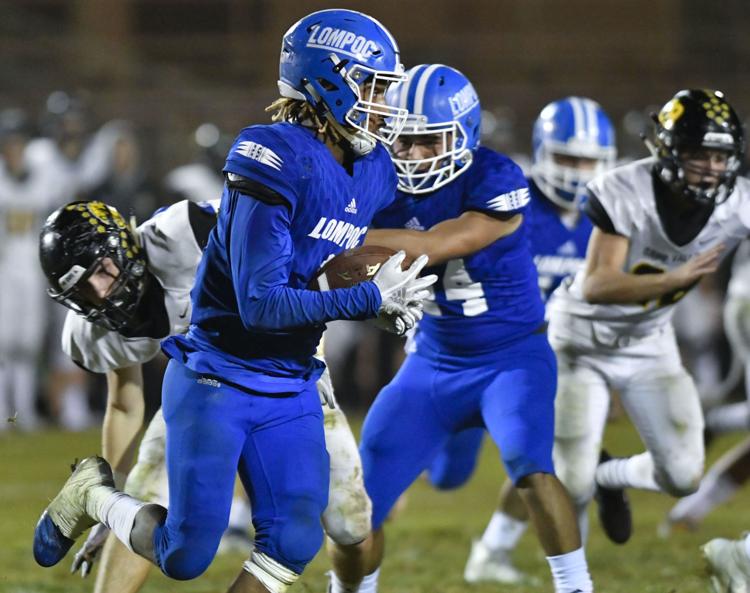 1. Leondre Coleman, Lompoc, Sr., RB-LB
There's no question in my mind that this is THE guy on the Central Coast. 
He's got it all. Talent, athleticism and he plays HARD. He will hit you on defense. Run through you on offense. Go up and over you to make a big catch. 
He'll beat your double-team. 
Sports Editor Joe Bailey Ranks the top high school football players in the area, including players from the Channel, Ocean, PAC 4 and Mountain…
Not one player in the area can match his skill-set. Expect him to put together a monster senior season and be playing on Saturdays somewhere next fall.
His numbers last year: 161 carries for 1,060 yards, 11 TDs, 13 catches, 319 yards, 5 TDs; 65 total tackles, 14 1/2 TFLs; 10 sacks.
Now a 6-foot-2, 200-pound senior, Coleman is a certified monster.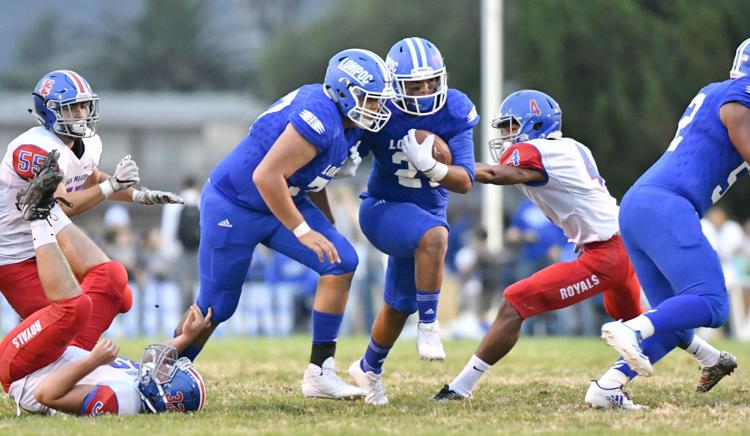 2. Jacob Nunez, Lompoc, Sr., OL
Nunez is right there with Coleman in terms of ability and physical tools, he just doesn't play as sexy a position.
But Nunez, now a senior himself, has all the same tools to shine at the next level. At 6-foot-4, 300 pounds he mostly plays tackle for the Braves but has verbally committed to ASU, where he may stick at guard. He's a beast in the run game, which is Lompoc's bread and butter.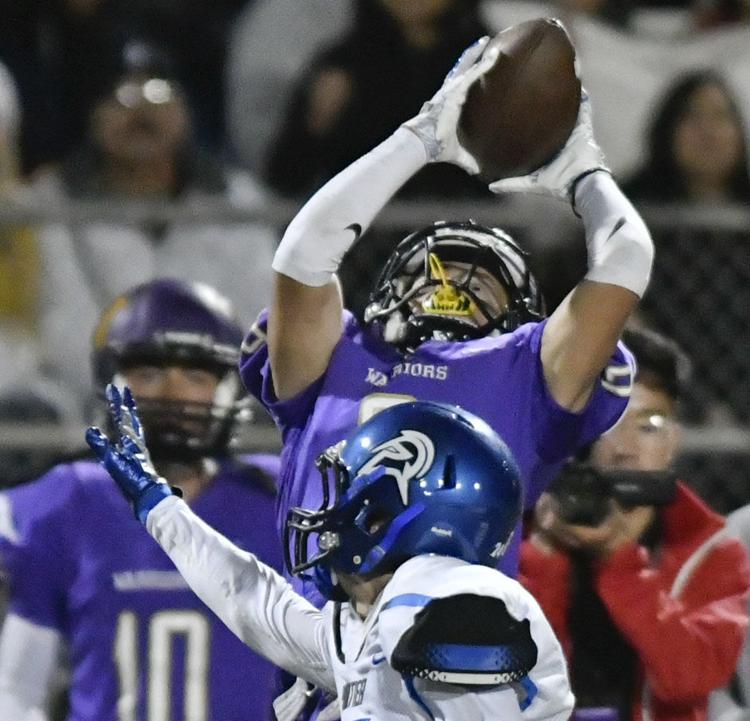 3. Jake Steels, Righetti, Sr. DB-WR
Steels had a tremendous season for the Warriors a year ago, picking off seven passes in the Righetti secondary. 
He only caught seven balls, but those went for 315 yards.
On defense he made 30 tackles, but proved to be one of the best cover corners around. 
Though his junior season was good, there's reason to believe he can take his game to another level in 2019.
Steels continued to develop as a leader and athlete on the Righetti baseball team that won a league title and almost made a CIF title game.
He's shown improvement at receiver over the summer and is even more confident as a shutdown corner. Steels is my pick for the one guy who was really good last year to be great this year.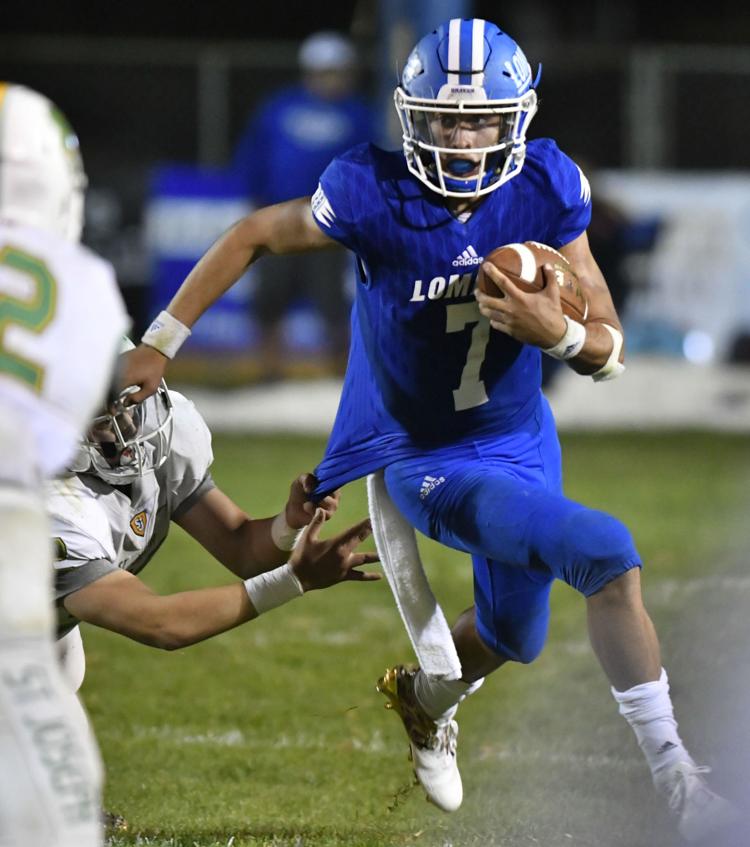 4. Cameron Iribarren, Lompoc, Sr., QB
Iribarren put together one of the best offensive seasons in the area a year ago, rushing for over 1,000 yards and passing for more than 1,000 yards leading Lompoc's dynamic offense. 
He threw 13 TDs against only 4 INTs and scored on runs 15 times.
Iribarren has the physical tools. He's over 6-foot and around 180 pounds. He's a left-handed thrower who's shown accuracy on deep balls. 
Working with QB guru and Lompoc OC TJ Jordan, I'm sure he's refined his toolbox. I'm excited to see what this kid will do in 2019. 
I'd be surprised if a local quarterback produces more than Iribarren this year.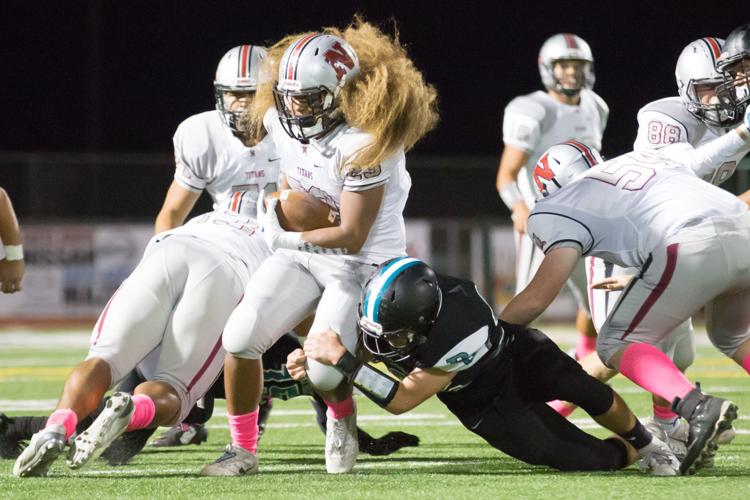 5. Keyshawn Pu'a, Nipomo, Jr., LB-RB
Pu'a is a physical specimen who's been playing like a senior since his freshman year at Nipomo. 
Last year, Pu'a carried the ball 82 times for 484 yards and seven scores. He also made 75 tackles on defense, with 1.5 sacks and an INT.
Now he's a 6-foot-1, 225-pound junior. I'm not sure what he has in store for us this season, but if you're at a Nipomo game this year keep an eye on No. 23. He can make bone-jarring tackles or run through opposing defenses. It doesn't make a difference to him.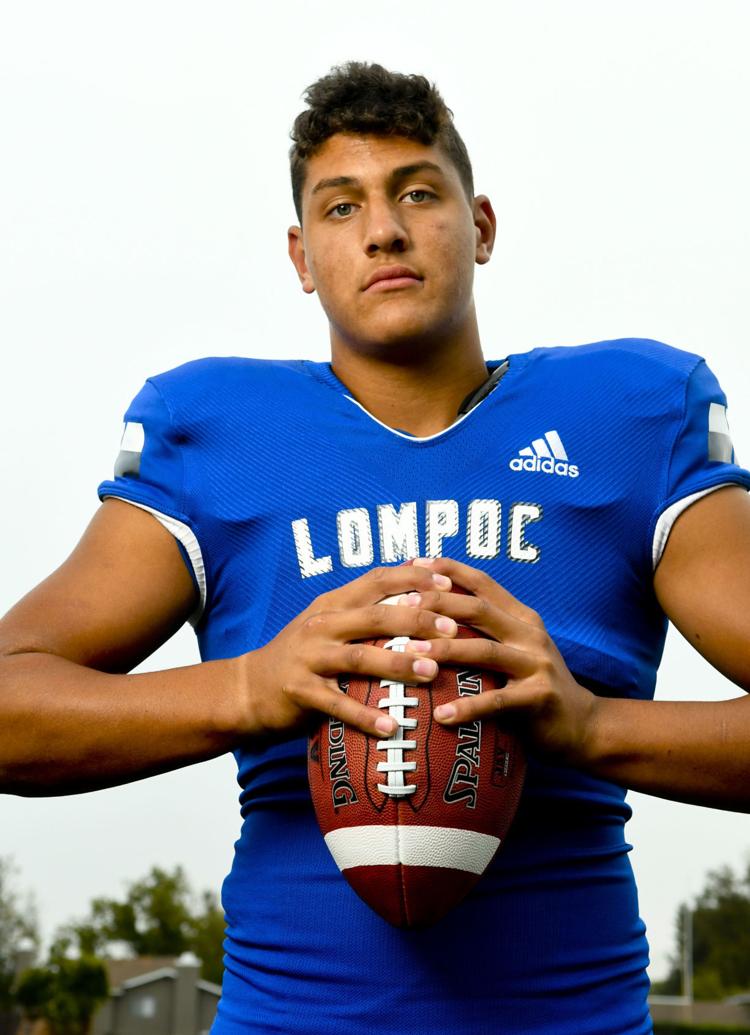 6. Ryan Morgan, Lompoc, Sr., WR-S
Morgan was having a breakout junior campaign before suffering a broken collarbone midway through the season.
He recovered quickly and competed in track and field and baseball in the spring. He then had a huge summer and landed offers from UNLV and Wyoming, eventually verbally committing to the Cowboys. 
On offense, Morgan has the build of a WR/TE hybrid and has shown some ball skills. I'm thinking smaller defenders will have a very tough time matching up with his 6-foot-4 frame and bigger defenders will have a tough time matching his speed. He's a matchup nightmare. 
On defense, he's still finding his position, but will likely see a lot of time at safety on that side of the ball.
Morgan got off to a fast start last year against Simi Valley and, after missing most of last season, he'll want to replicate that this year.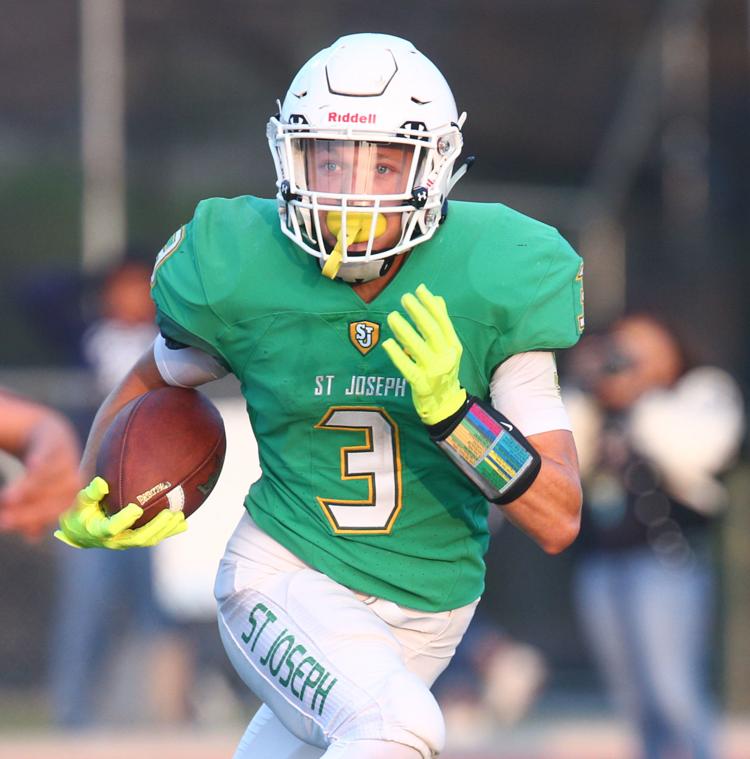 7. Darien Langley, St. Joseph, Jr., WR-RB
Who's the most exciting player on the Central Coast?
If you said someone other than Darien Langley, you need to hit the film room. 
Langley is absolutely the biggest threat with the ball in his hands. He can score at any moment. He's broken off 90-yard kick returns. He's taken handoffs the distance, he can catch a short pass and race past your defense. He can do it all. 
And he's done all that as an underclassman. He was the only sophomore to earn All-Mountain First Team Offense honors last year. 
He's the real deal and he'll be counted on even more this year with a young QB and an unproven receiving corps.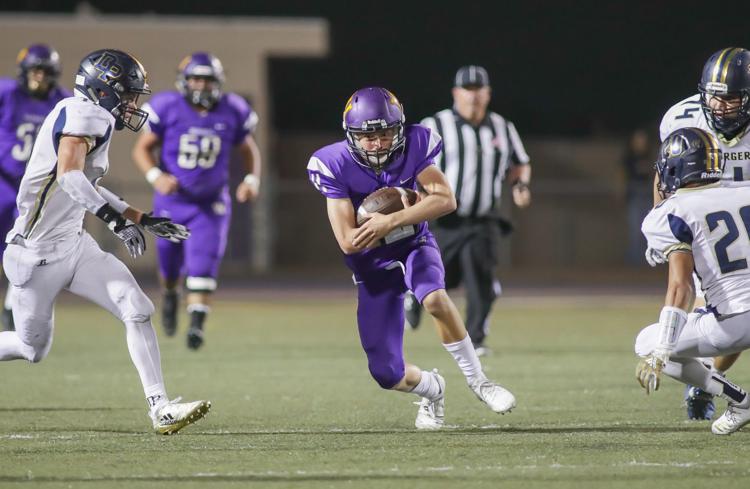 8. Logan Mortensen, Righetti, Sr., QB
Yes. We have two left-handed QBs in the top 10. It's beautiful.
Mortensen had a heart-breaking end to his junior season, suffering a broken collarbone in the league opener against A.G. 
He had to watch his team compete for a league title and then a CIF championship from the sidelines. Now he's back to full health and has spent his offseason doing everything he can to make up for the lost time from a year ago.
He looks bigger and stronger and has a classic throwing motion from the left side. 
He probably won't throw 20 touchdowns, but in Righetti's offense providing balance to the powerful running game is all the Warriors need.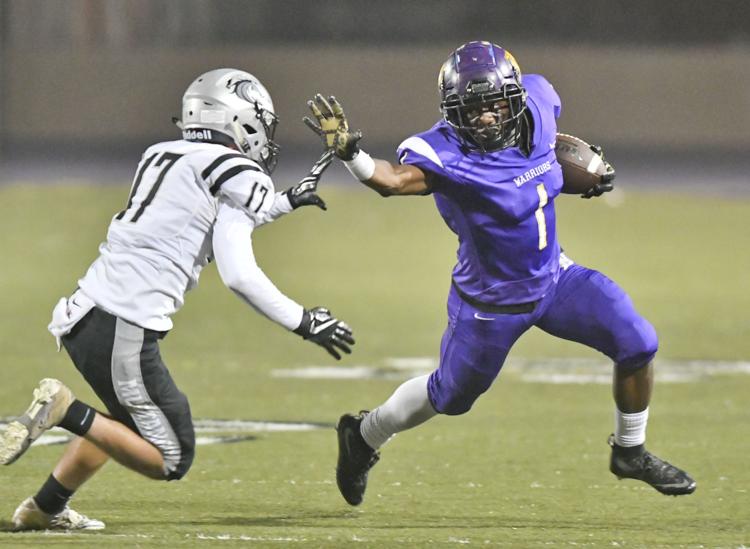 9. Kidasi Nepa, Righetti, RB
Nepa came out of nowhere to have a breakout sophomore campaign for the Warriors.
The 5-foot-8, 170-pound junior is the perfect back for Righetti's Pistol Wing-T offense. The Warriors have the power game set with the bigger backs, so Nepa comes in and fills the role of gamebreaker, able to rip off a long run any time he touches the ball.
He did that to perfection a year ago to the tune of 787 yards on 85 carries with eight touchdowns. As a sophomore. In the area's toughest league. 
It'll be interesting to see how he is used this year as the Warriors may try to utilize him as an every-down back or keep him at about 10 carries a game. With his speed, he's also a weapon in the passing game, though the Warriors don't use their running backs there a ton. 
You have free articles remaining.
I wouldn't be surprised to Nepa top 1,000 yards and 20 TDs in 2019.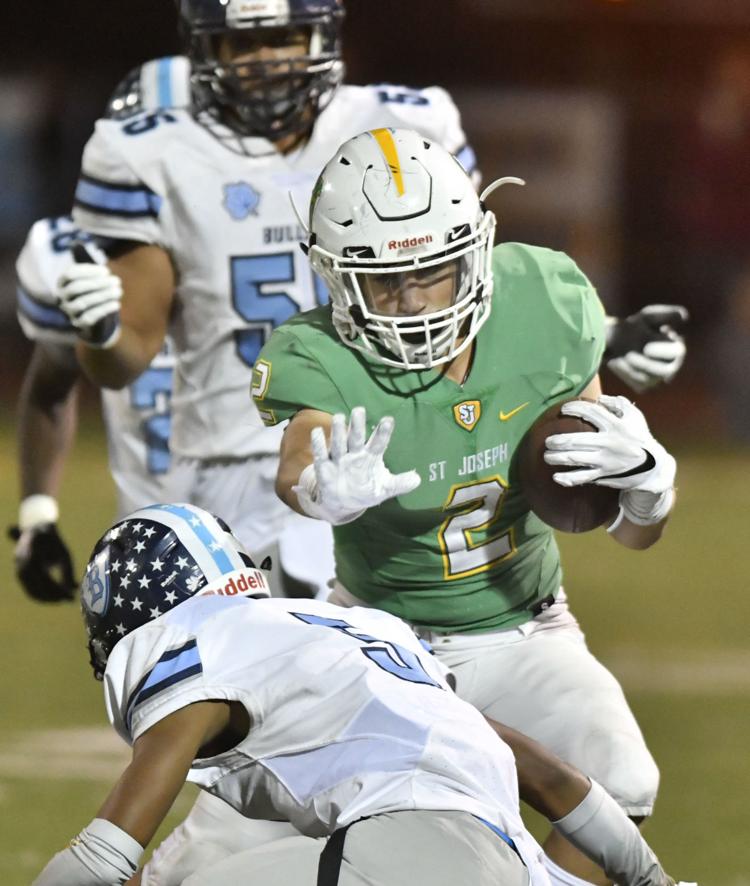 10. Devin Guggia, St. Joseph, Jr., RB-S
Guggia had some big games last year and proved he can carry the ball 20 to 30 times a game. 
He's a tall back at 6-foot-1 and has a lot of power. But he does have deceptive speed and can run through or past defenders. 
Again, he'll be a big offensive piece for the Knights in 2019 as Chase Artopoeus and Trevor Cole have since graduated.
If the Knights can't get their passing game clicking early on, Guggia will have to get the running game going.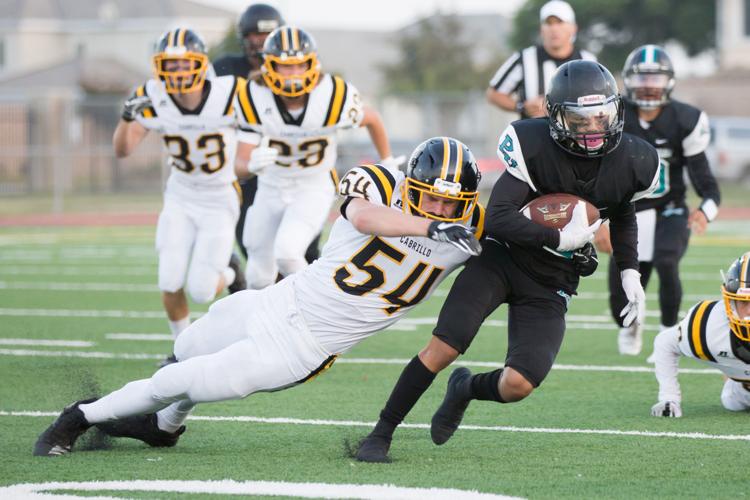 11. Patrick Durham, Cabrillo, Sr., LB
I was high on Durham last year and he proved me right, racking up 110 tackles, four TFLs, a sack and an INT.
Durham is the prototypical Cabrillo guy. 
Smart and committed to the game. He was happy to make over 100 tackles last year but has said he hopes to see some of his teammates cross the century mark this year as well.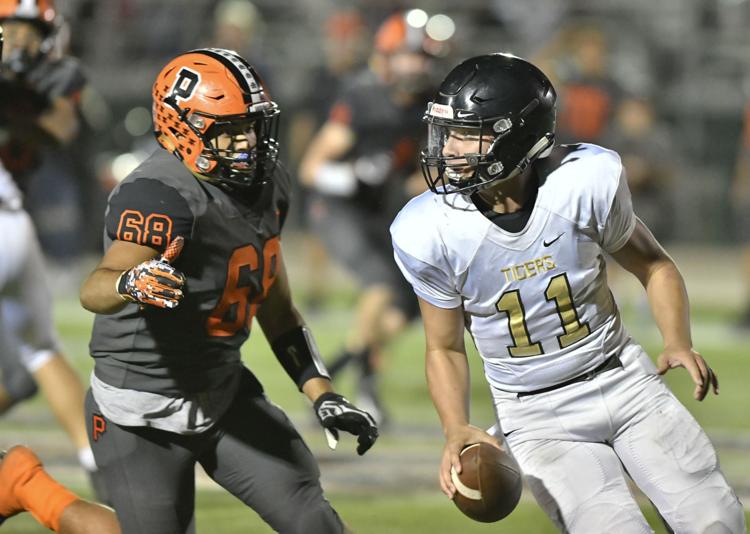 12. Tyler Germani, Santa Ynez, Sr., DE
Don't overlook this kid. He can flat out play.
Coach Josh McClurg really likes this kid's game and so do I.
He led the Pirates last year with 8.5 sacks. He had 38 total tackles and 11.5 TFLs as a junior.
He's back and he's bigger and strong in 2019. Don't be surprised if he tops 10 sacks this year.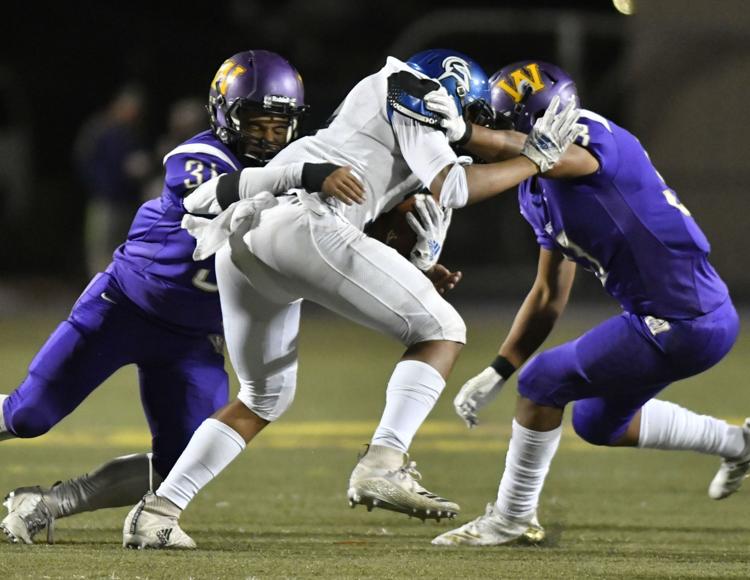 13. Jordan Fields, Righetti, Sr., LB
Fields earned First Team All-Mountain League honors a year ago as he had 101 total tackles (61 solo), a sack and three TFLs. 
He's a big, athletic linebacker that can move from sideline-to-sideline when needed.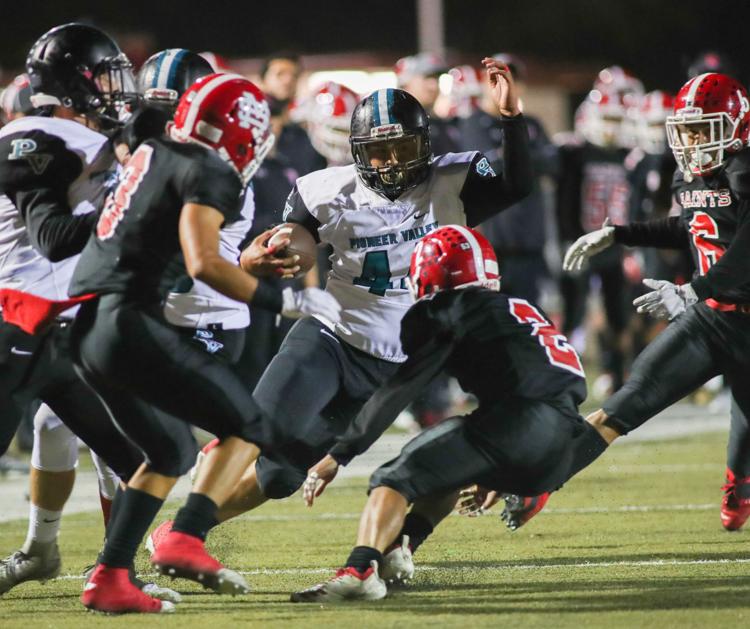 14. Oskar Ruiz, Pioneer Valley, Sr., LB
Ruiz has been one of the top players at PV for awhile now and that's not changed.
Apparently coach John Beck will have Ruiz focus solely on his defensive duties this year after Ruiz excelled as a fullback/TE combo in previous seasons.
Ruiz has made All-League teams before and that won't change in 2019.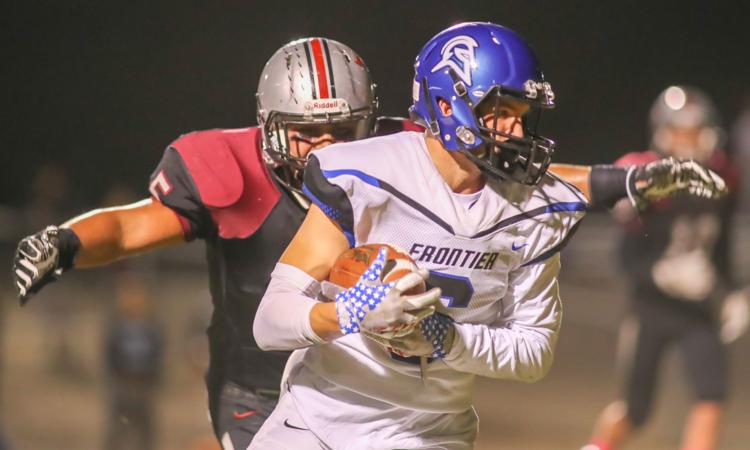 15. Jesse Garza, Nipomo, Sr., LB
This kid is impressive. He's 6-foot-2 and in incredible shape heading into his senior season.
Last year, Garza, a middle linebacker, was second on the Titans with 88 total tackles, 62 of which were solo. He also had nine TFLs and a blocked field and punt.
Expect him to top 100 tackles this year as Nipomo rolls through the PAC 4 League.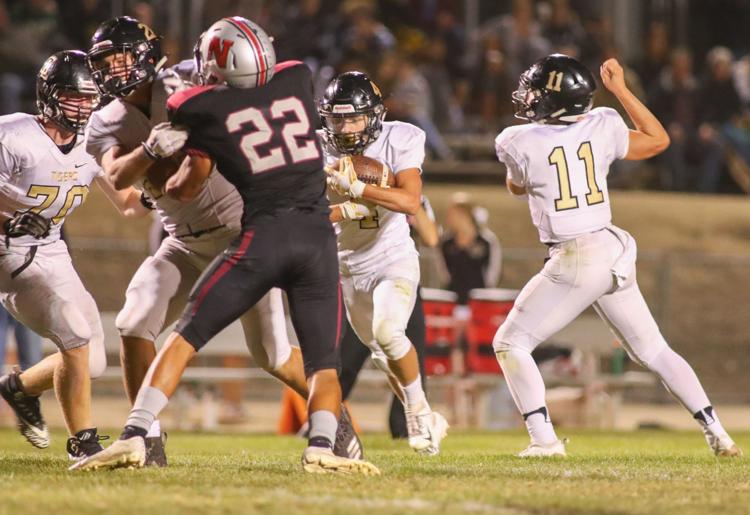 16. Emilio Corona, SLO, Sr., QB
Corona is one of the best multi-sport athletes in the area. He had a big football-basketball-baseball season as a junior and he's back on the gridiron this year even though he's committed to Washington for baseball.
A year ago Corona completed 117 of 228 passes for 1,877 yards, 18 TDs ans 11 INTs. He also led the Tigers in rushing with 800 yards on 84 carries. He scored 10 times on the ground.
If Corona improves his efficiency a bit this year, SLO has a real chance to win a PAC 4 League title, though it's gonna take a lot to beat Nipomo.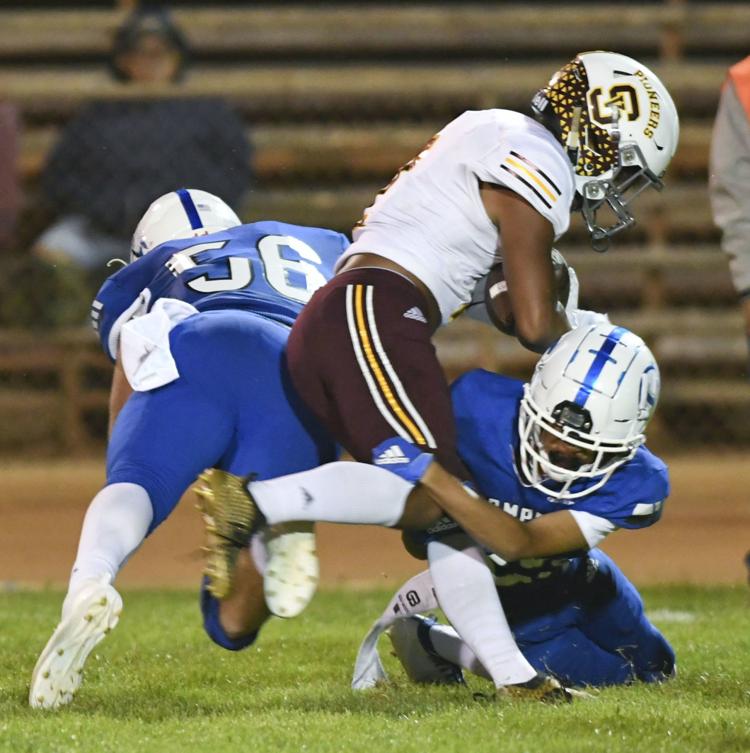 17. Jed Rantz, Lompoc, Sr., LB
Rantz has found a home at Lompoc and is expected to add a lot to that stacked defense with the Braves.
He's a big, strong linebacker that is really effective against the run. His physicality may be his best trait. There are so many pieces on that Lompoc defense back that Rantz's addition is icing on the cake. 
Expect him to put everything together and play like one of the top 'backers in the area.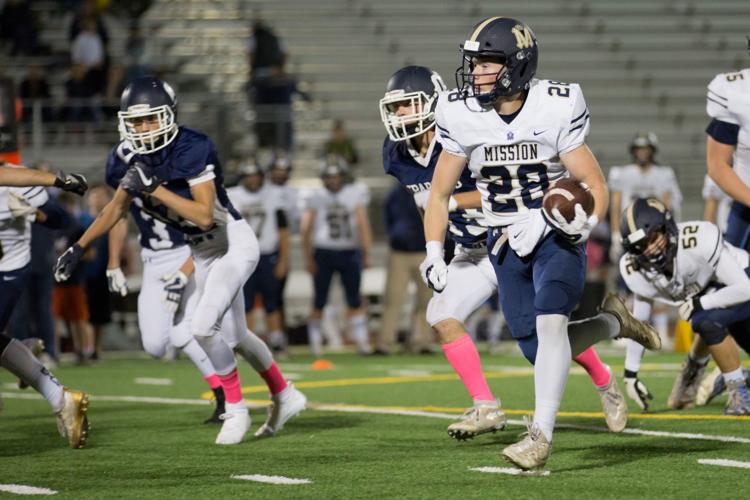 18. Brian Kowall, Mission, Sr., RB
Kowall topped the 2,000-yard mark last year for the Royals as he helped them go 11-0.
Now they're in the Ocean League and playing a tough 11-man schedule. What does that mean for his numbers? Will he get over 1,000 yards this year? Will he match what he did last year?
I'm guessing he'll still be very productive, but perhaps not 2,000 yards productive.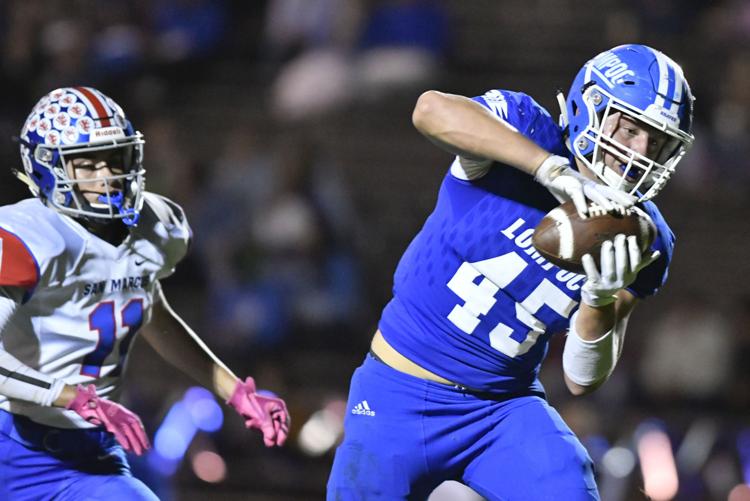 19. Cullin Ranney, Lompoc, Sr., LB-TE
Ranney is another versatile Lompoc piece. He caught three TD passes and also made 71 tackles with three TFLs as a junior.
You never know what you're gonna get with this guy because he can impact the game in so many ways. He's a physical player on defense and uses his mix of size and speed on offense to create mismatches. 
Ranney also has the physical traits to make it to the next level at 6-foot-2, 220 pounds.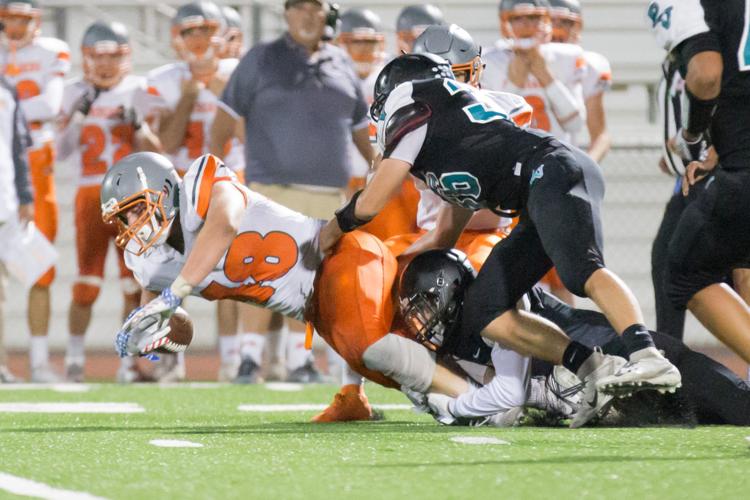 20. Seth Robasciotti, Atascadero, Sr., LB/TE
Robasciotti earned All-Mountain League honors as a junior and should be right back there as a senior. 
He caught 32 passes for 452 yards last year and also racked up 70 total tackles (39 solo) with eight TFLs and four sacks.
If Atascadero rebounds from its 0-10 season, Robasciotti will have a lot to do with it.
20. Elijah Castro, Arroyo Grande, Sr., LB
Castro also earned All-Mountain League honors as a junior as he led the Eagles in tackles a year ago. According to A.G.'s stats, Castro had 38 solo tackles and 104 assists for a total of 142 tackles.
Castro also intercepted two passes. He's a 5-foot-11, 183-pound senior linebacker/running back now who can also return kicks.
No. 1: Leondre Coleman, Lompoc, RB-LB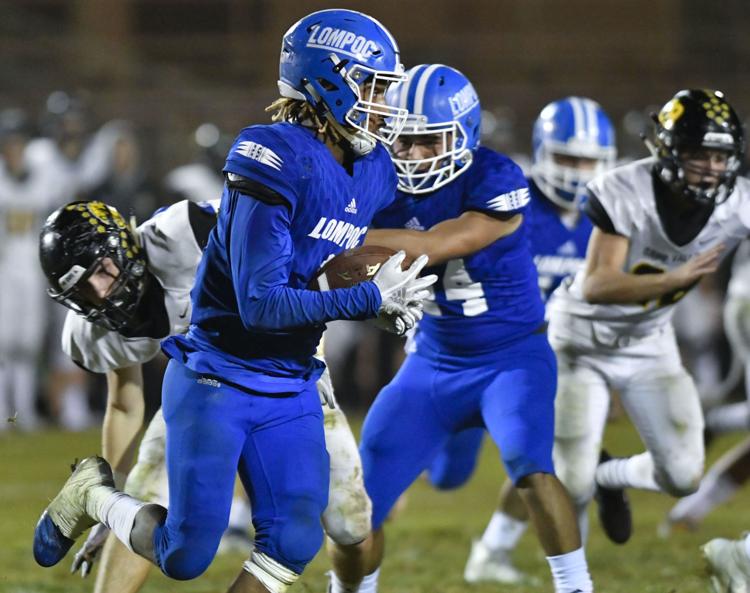 No. 2: Jacob Nunez, Lompoc, OL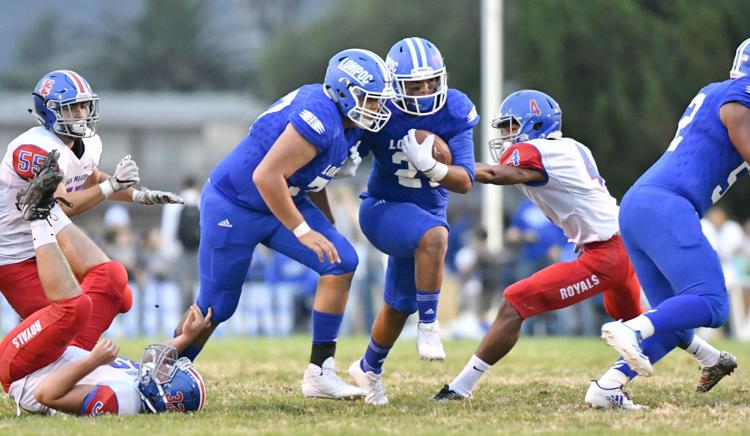 No. 3 Jake Steels, Righetti, DB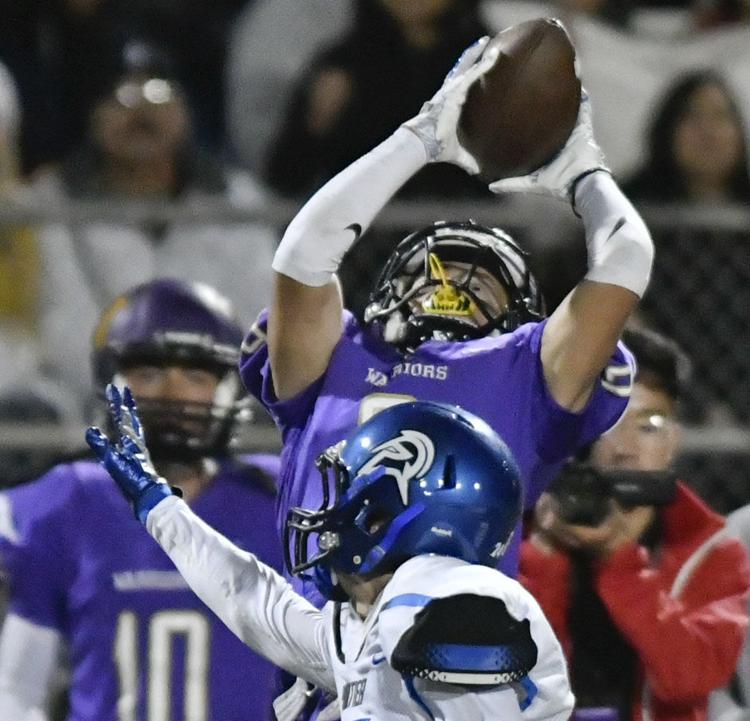 No. 4: Cameron Iribarren, Lompoc, QB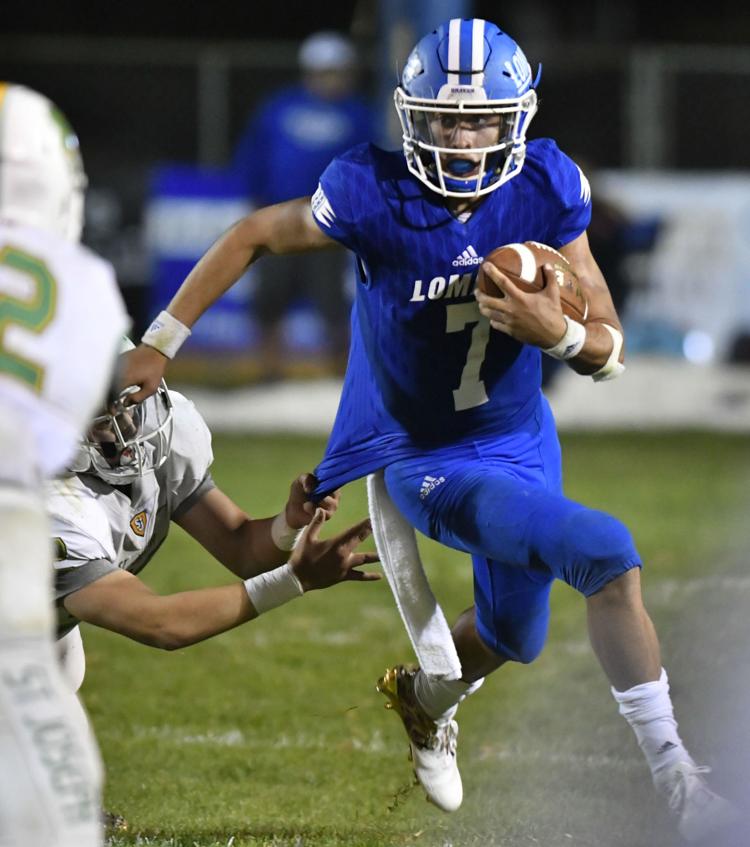 No. 5: Keyshawn Pu'a, Nipomo, LB-RB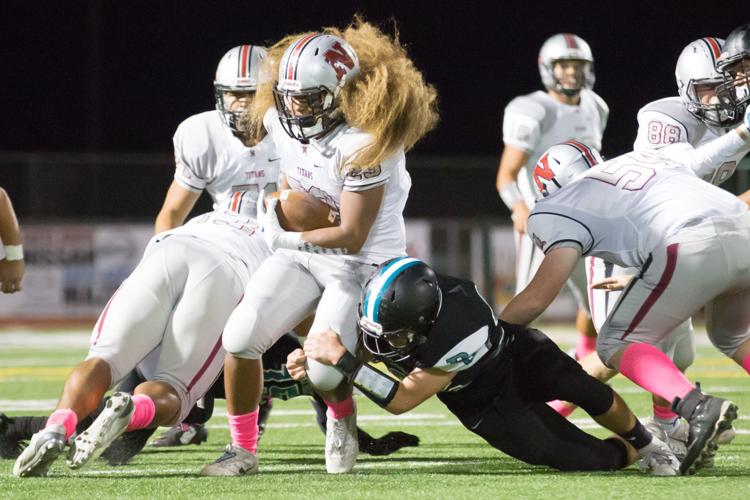 No. 6: Ryan Morgan, Lompoc, TE-S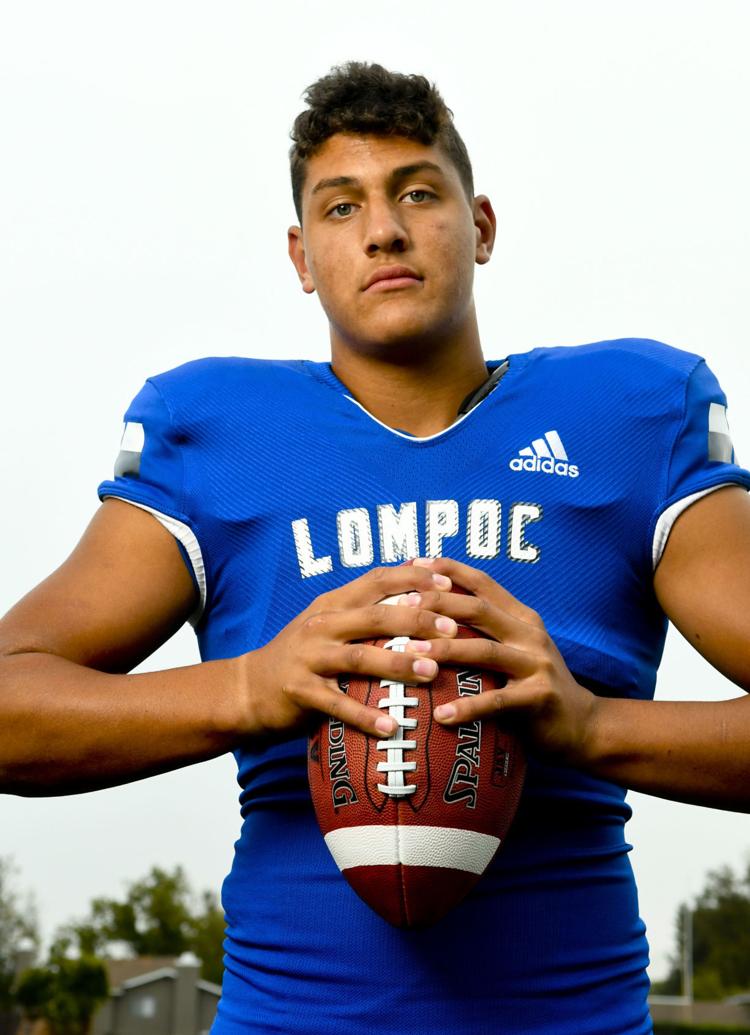 No. 7: Darien Langley, St. Joseph, WR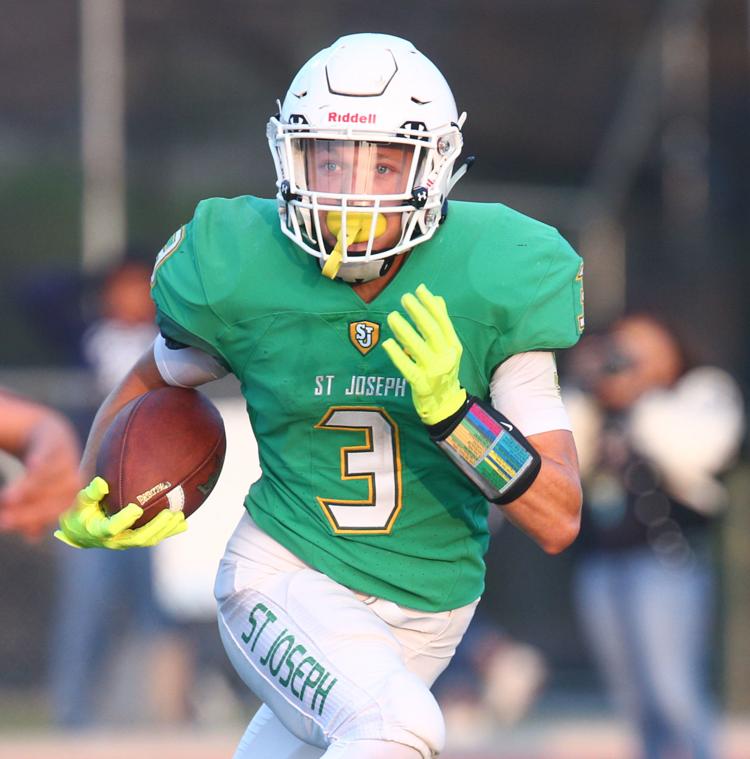 No. 8: Logan Mortensen, Righetti, QB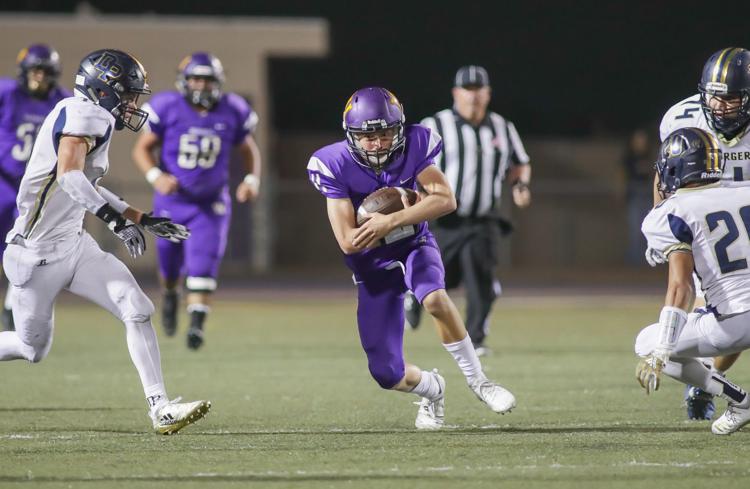 No. 10: Devin Guggia, St. Joseph RB-S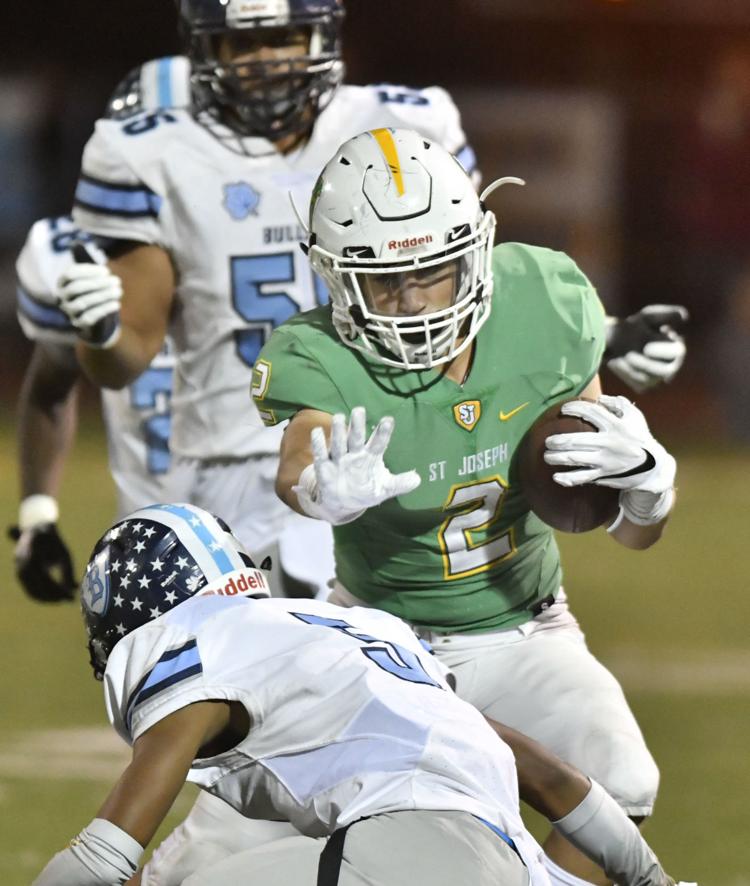 No. 11: Patrick Durham, Cabrillo, LB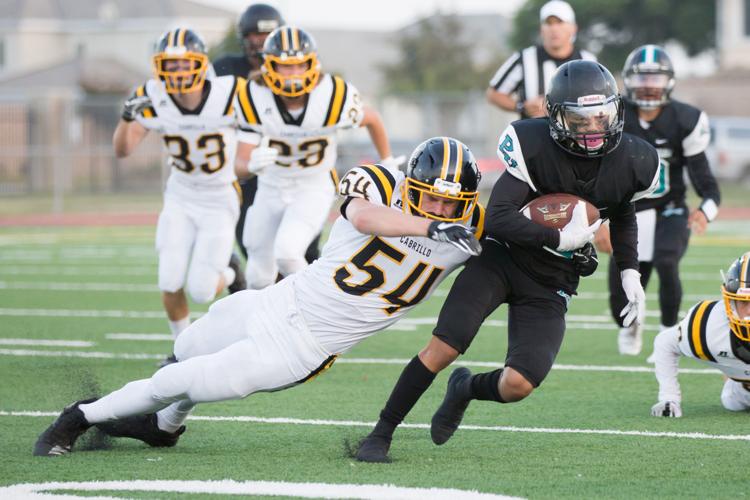 No. 12: Tyler Germani, Santa Ynez, DL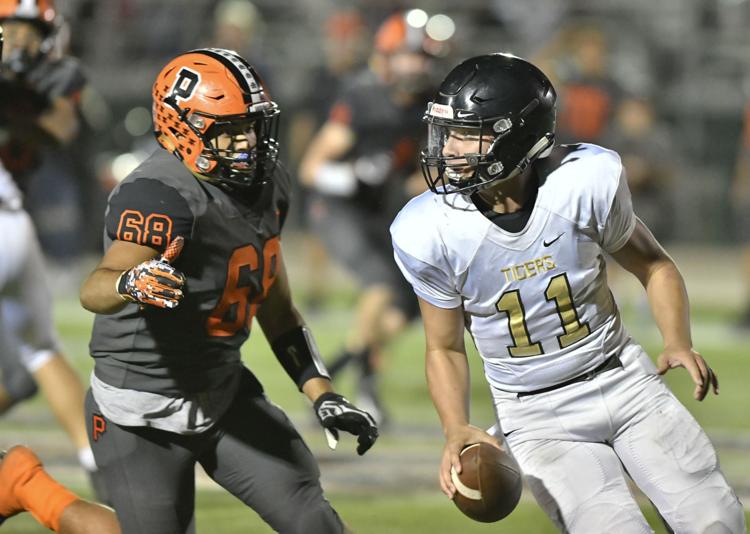 No. 13: Jordan Fields, Righetti, LB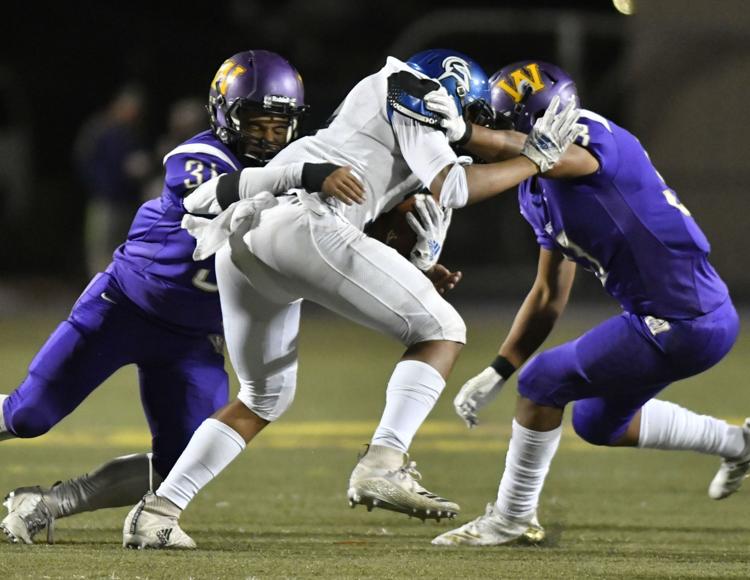 No. 15: Jesse Garza, Nipomo, LB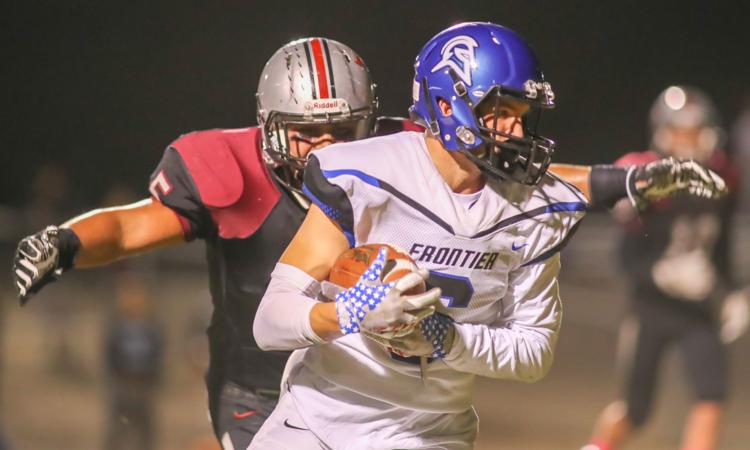 No. 14: Oskar Ruiz, Pioneer Valley, LB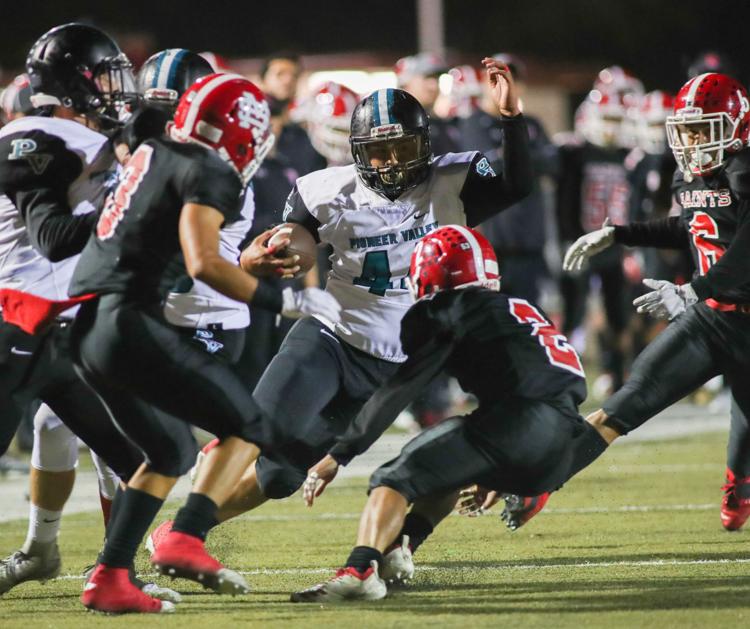 No. 16: Emilio Corona, SLO, QB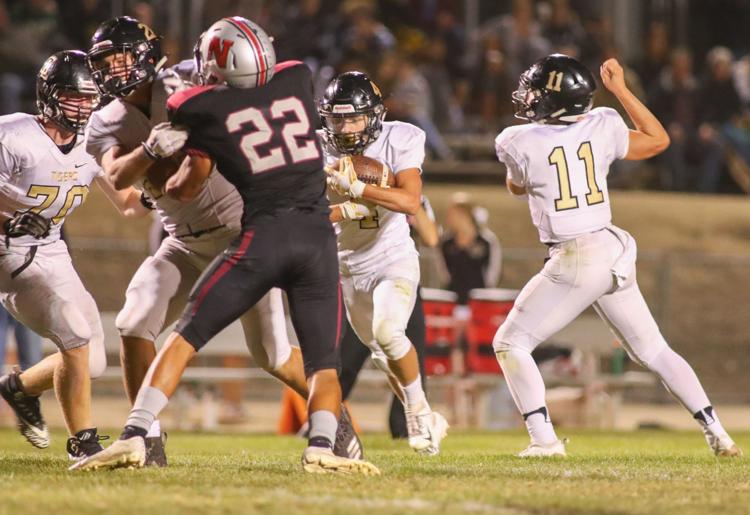 No. 17: Jed Rantz, Lompoc, LB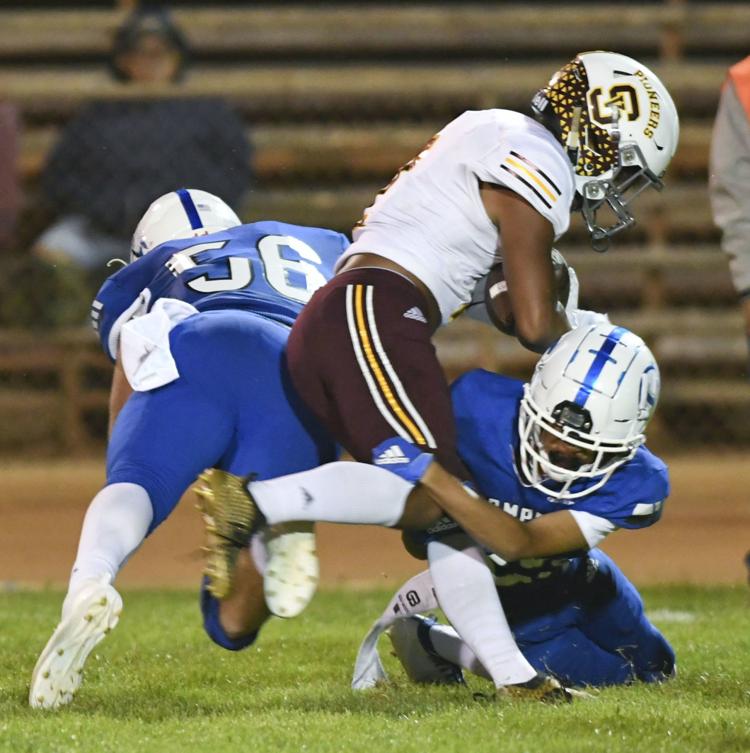 No. 18: Brian Kowall, Mission Prep, RB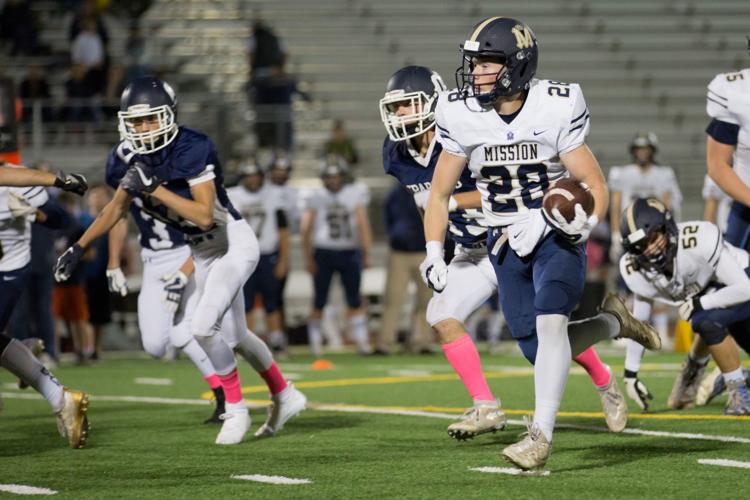 No. 19: Cullin Ranney, Lompoc, LB-TE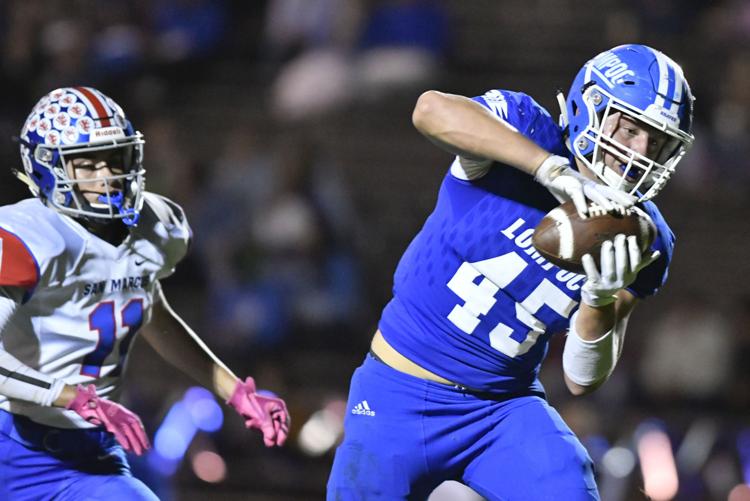 No. 20: Seth Robasciotti, Atascadero, TE-LB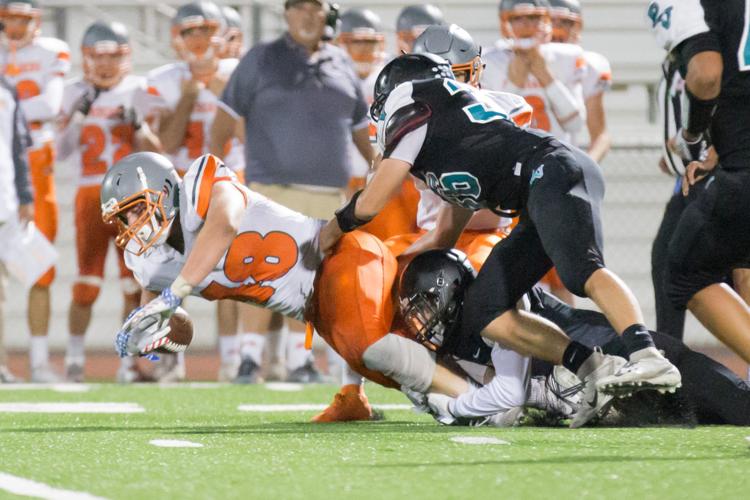 No. 22: Brayden Groshart, Nipomo, QB-LB-RB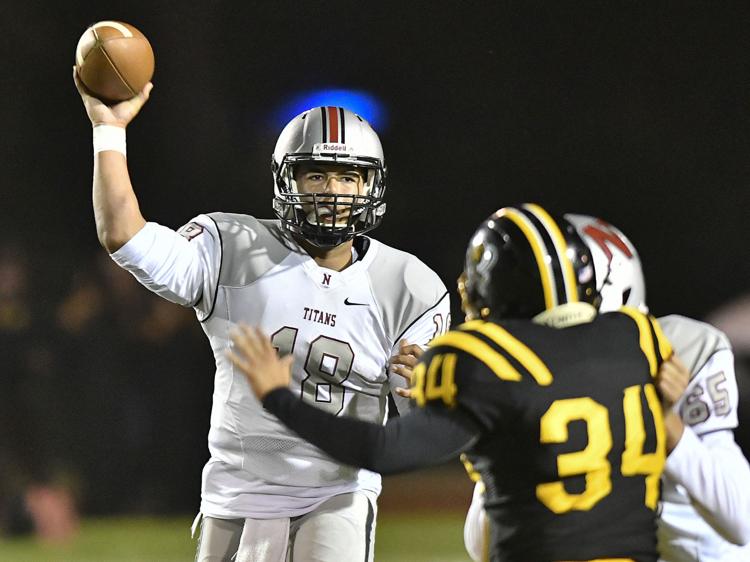 No. 23: Oscar Tenorio, Lompoc, DB-WR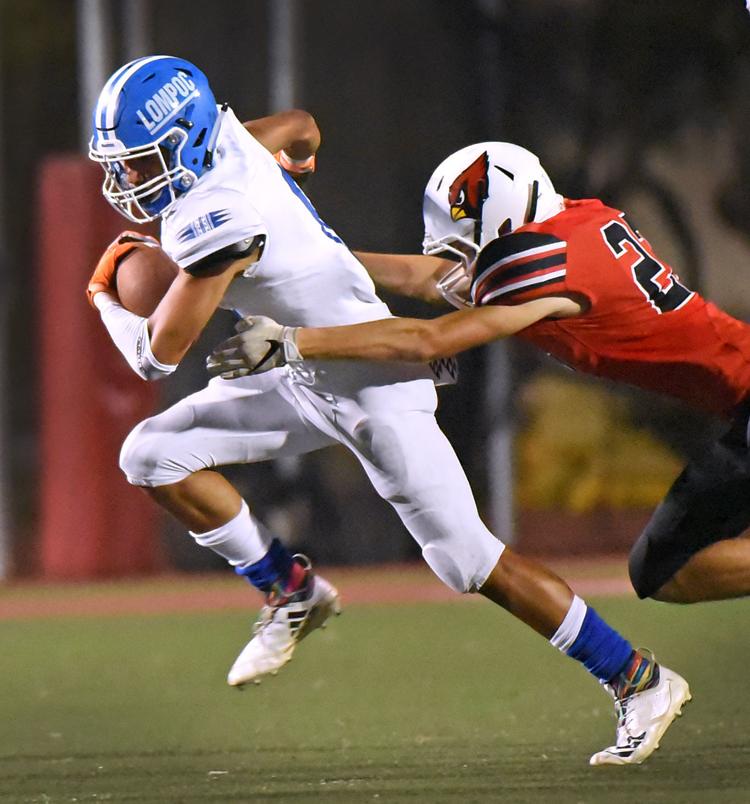 No. 24: Joseph Cardenas, Righetti, LB-RB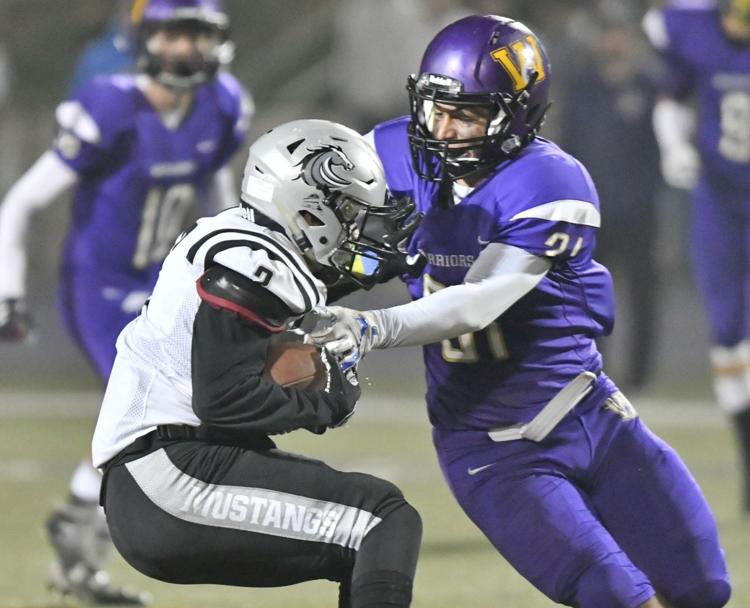 No. 25: Mark Martinez, Pioneer Valley, OL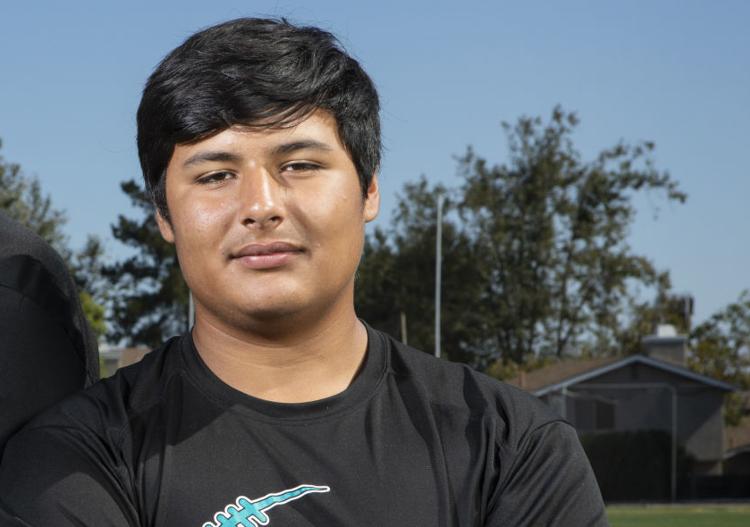 No. 26: Chase Reynoso, Righetti, WR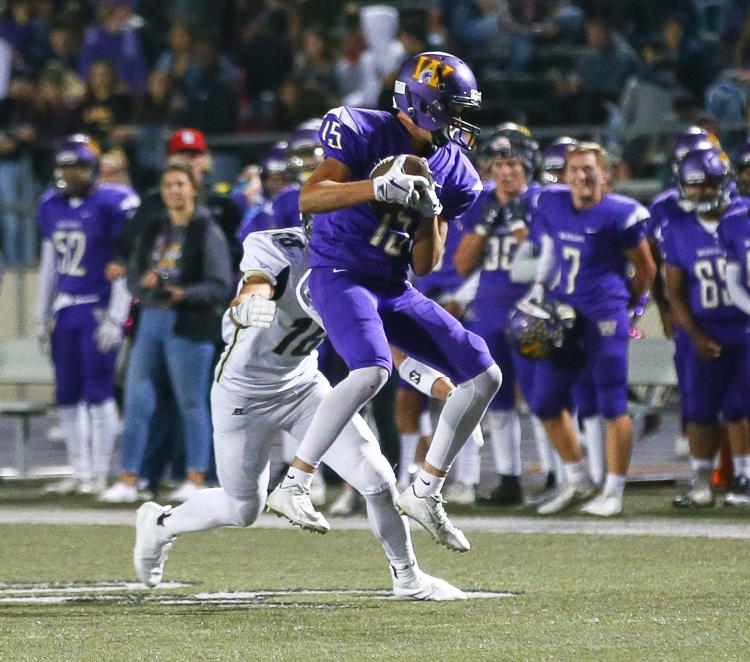 No. 27: Michael Madrigal, St. Joseph, LB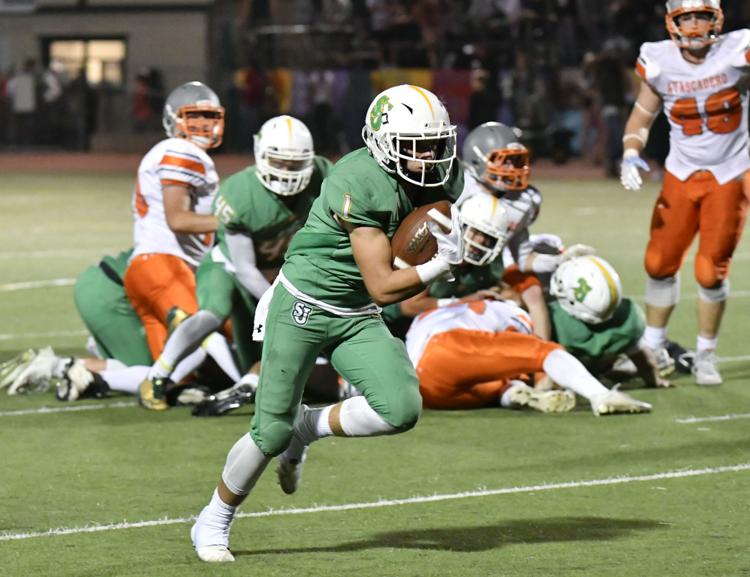 No. 28: Bruin Chapman, Pioneer Valley, LB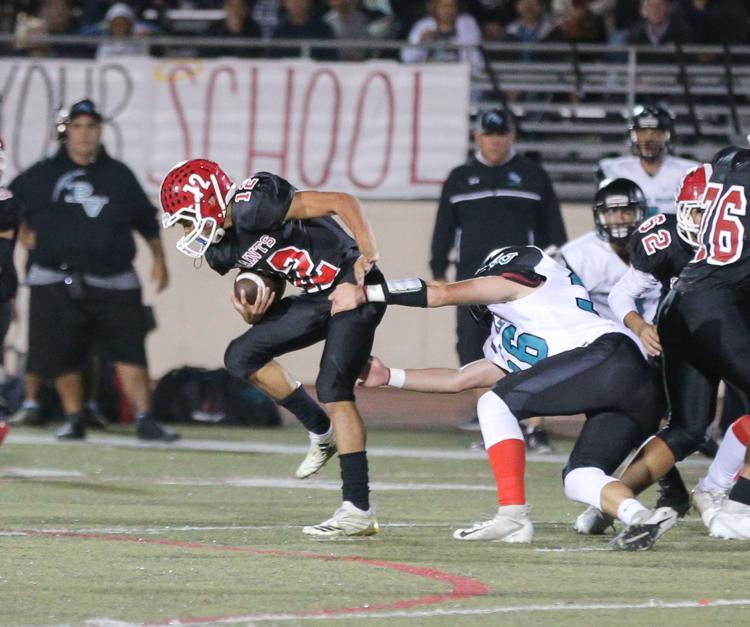 No. 29: Sammy Herrera, Santa Maria, RB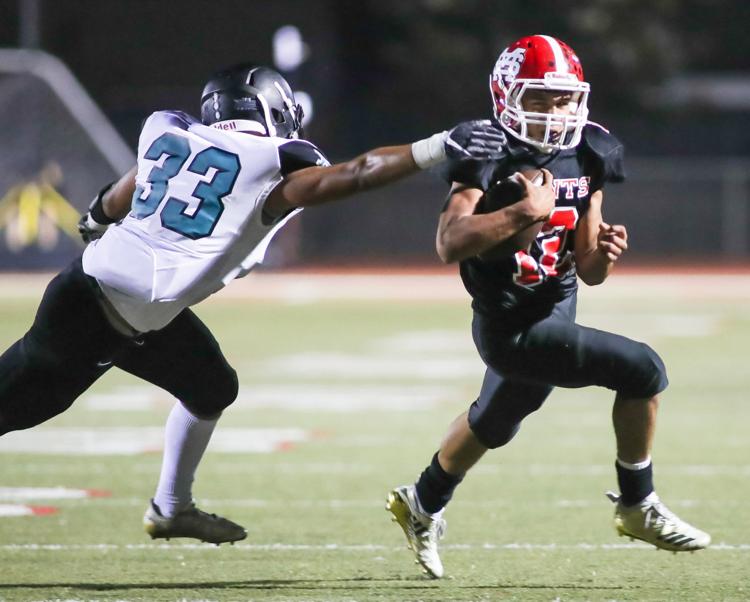 No. 30: Daniel Galassi, St. Joseph, DL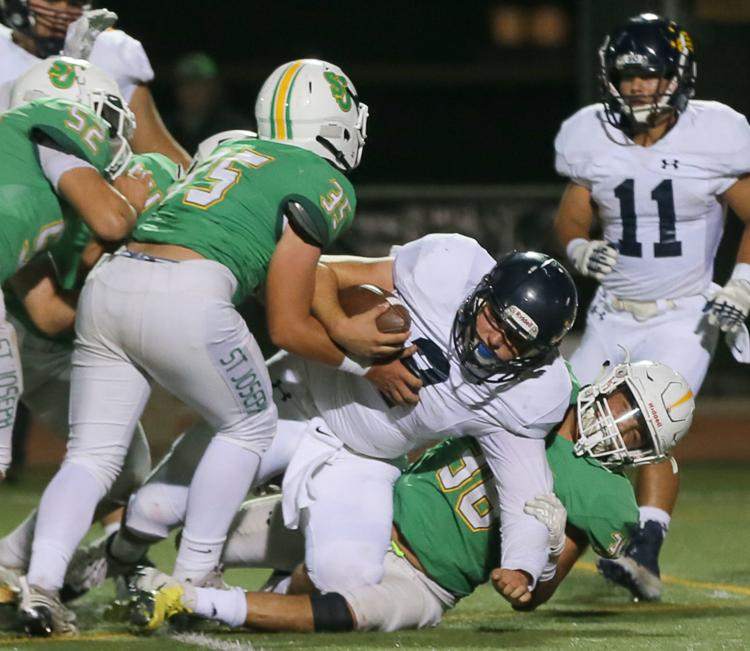 No. 31: Jayce Gamble, St. Joseph, LB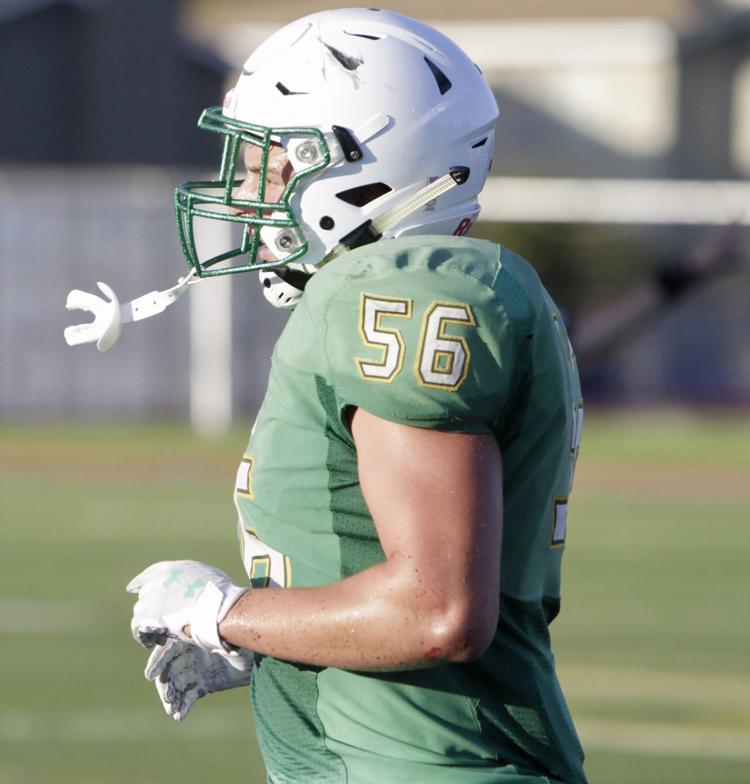 No. 32: Robert Cetti, Righetti, LB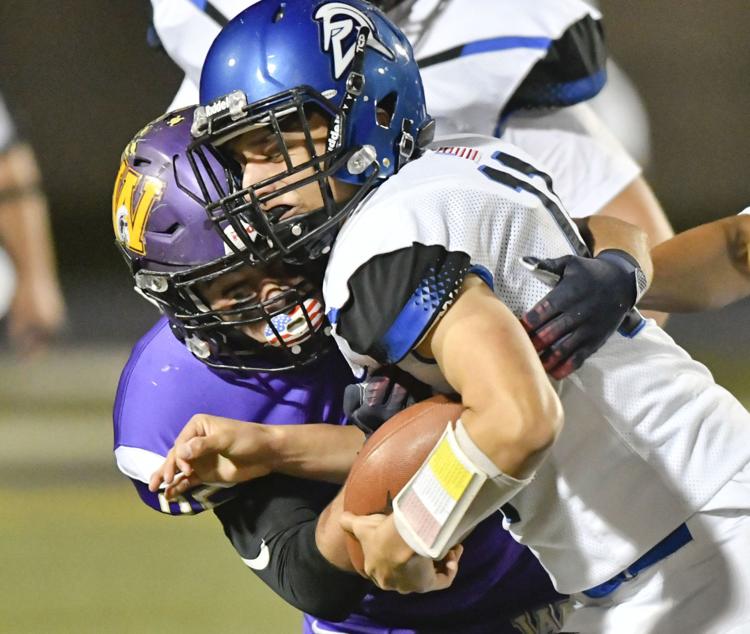 No. 33: Deacon Hill, Santa Barbara, QB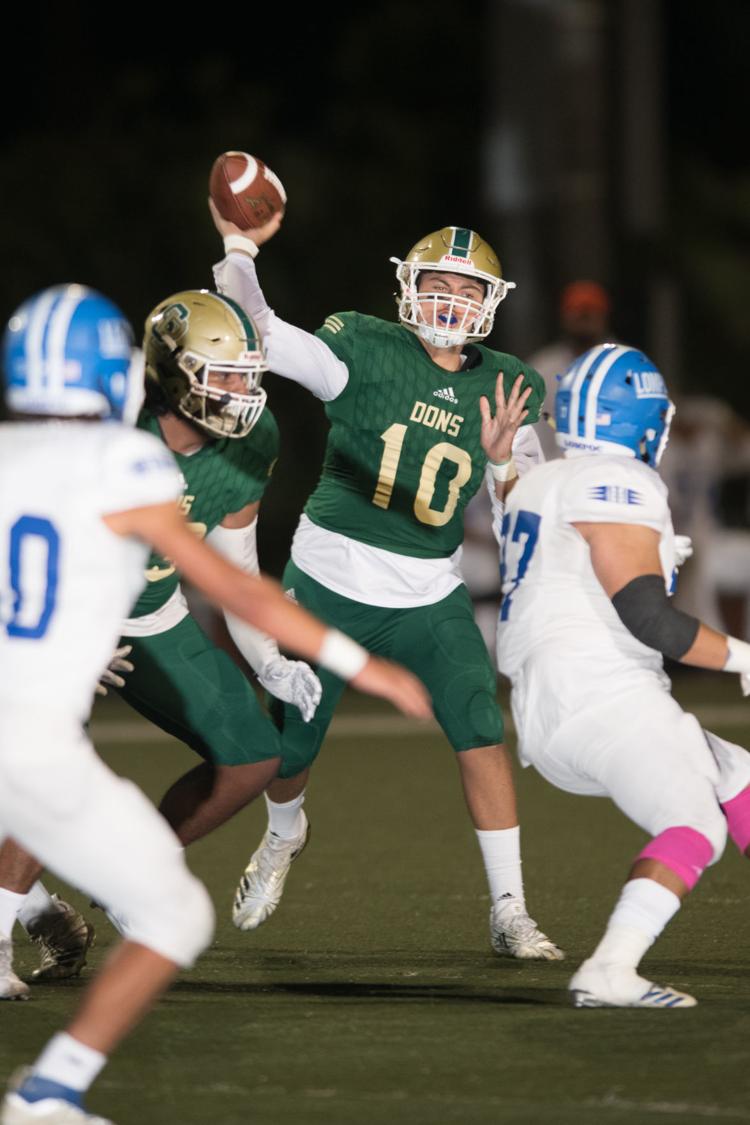 No. 34: Nick Dostal, Nipomo, LB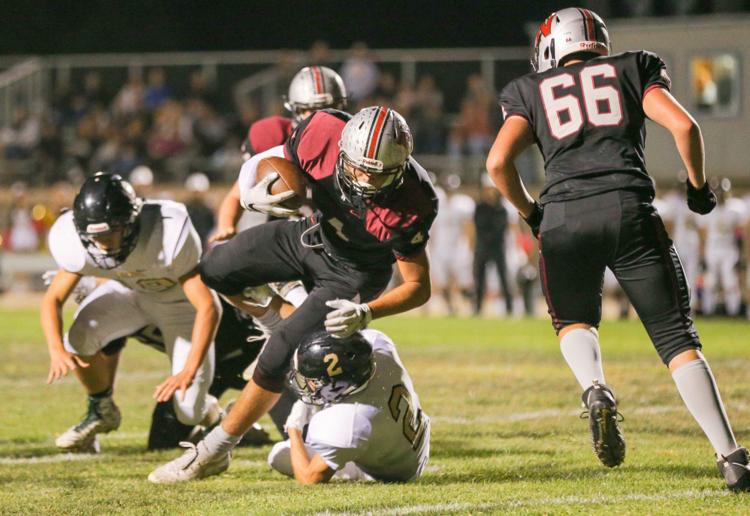 No. 35: Josiah Acosta, St. Joseph, LB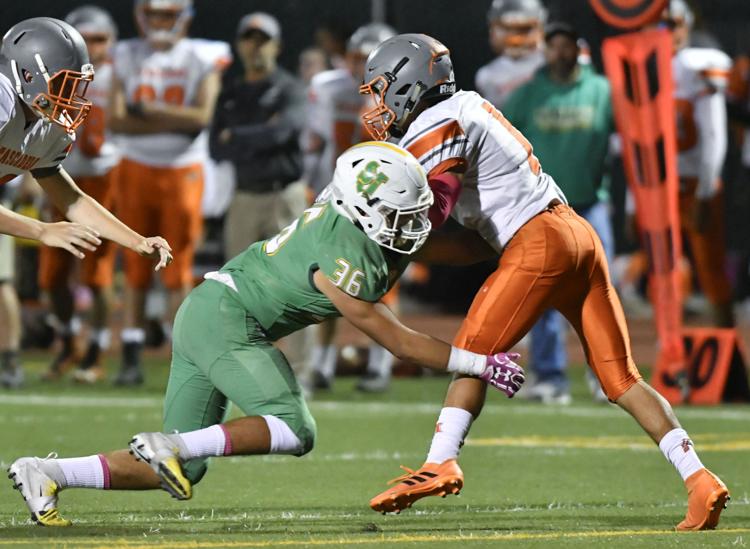 No. 36: Joe Schumer, Lompoc, WR-DB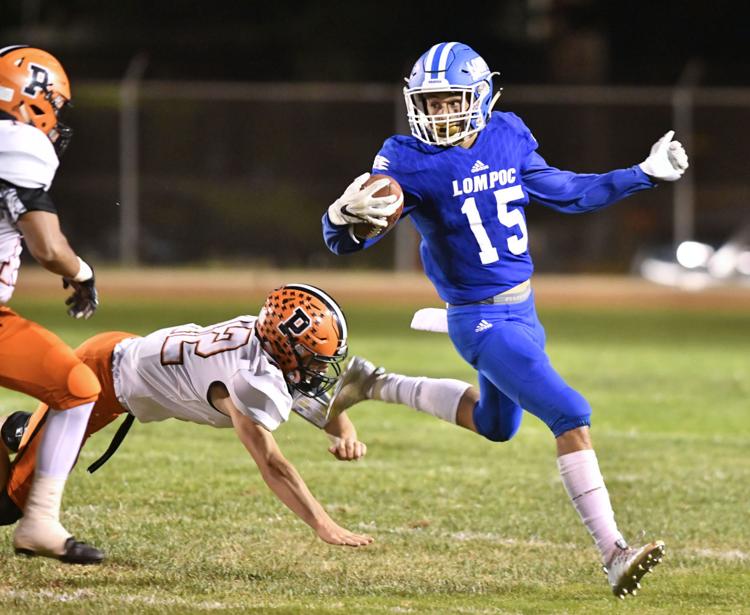 No. 37: Ethan Otremba, St. Joseph, OG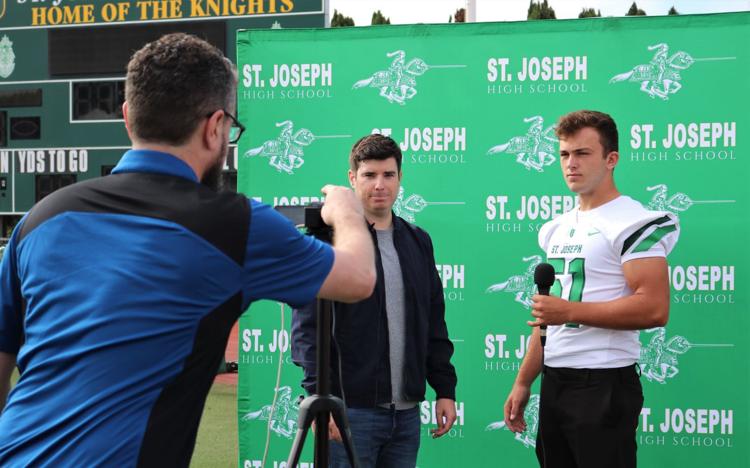 No. 38: Jeremy Fitzsimmons, SLO, WR-RB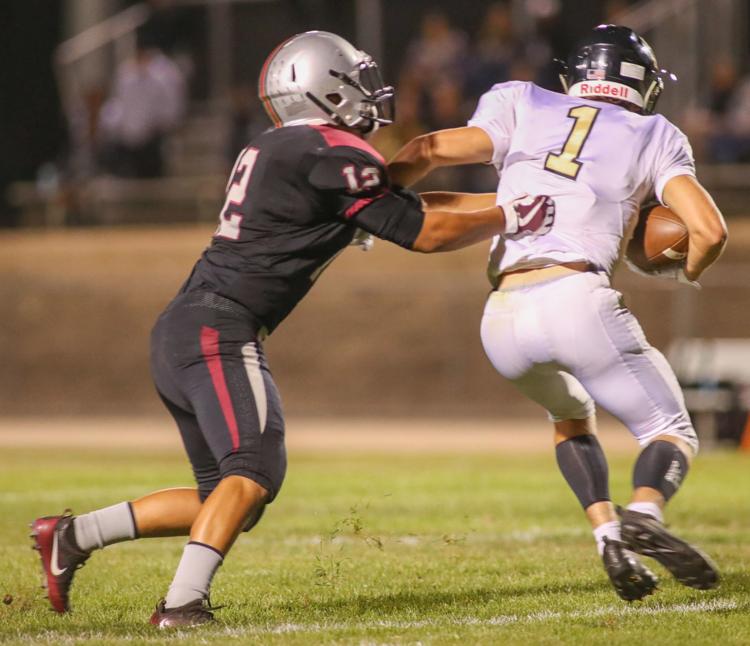 No. 39: Anthony Gills, Santa Ynez, WR-RB-QB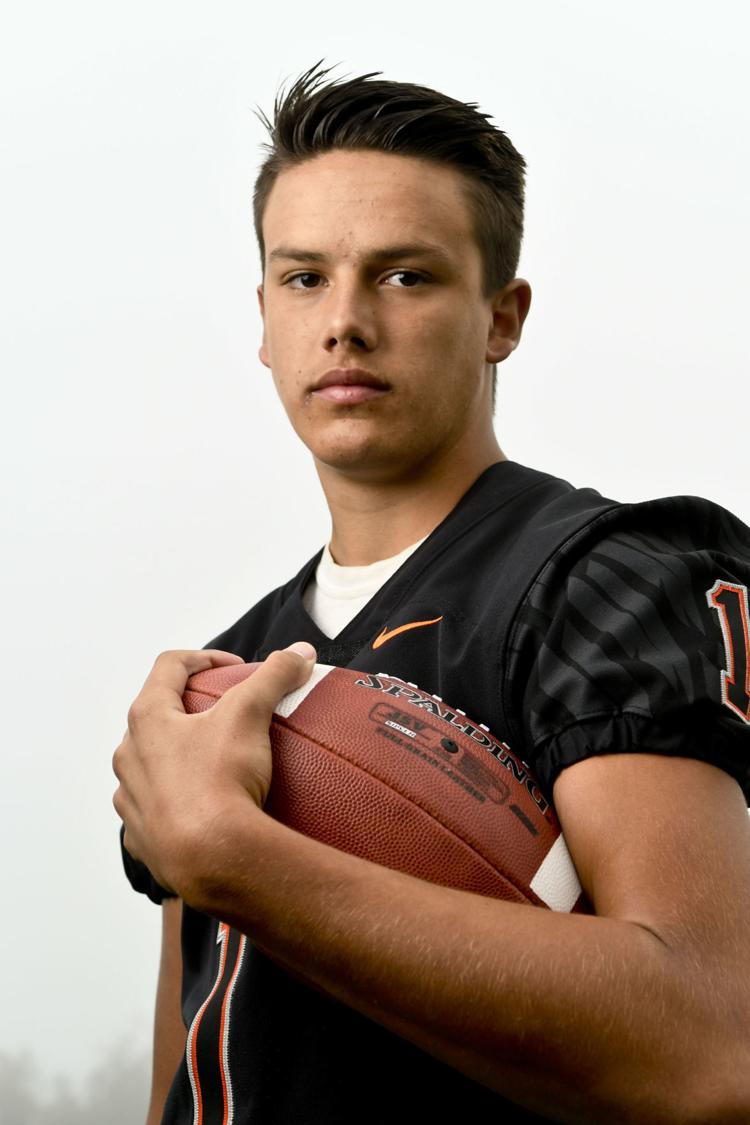 No. 41: Bennett Redell, Santa Ynez, QB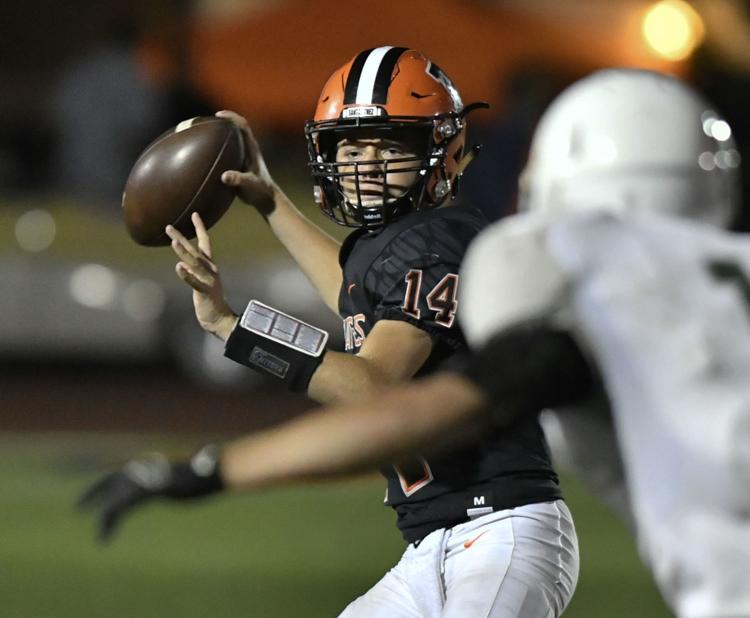 No. 42: Mark Crisp, St. Joseph, QB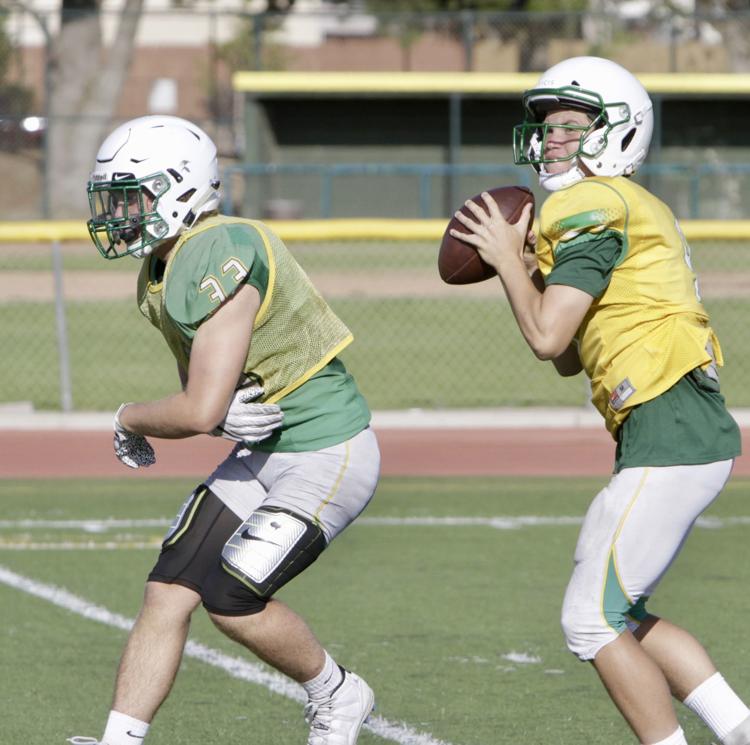 No. 43: Matt Allen, Arroyo Grande, OL
No. 45: Sebastian Angulo, Arroyo Grande, DB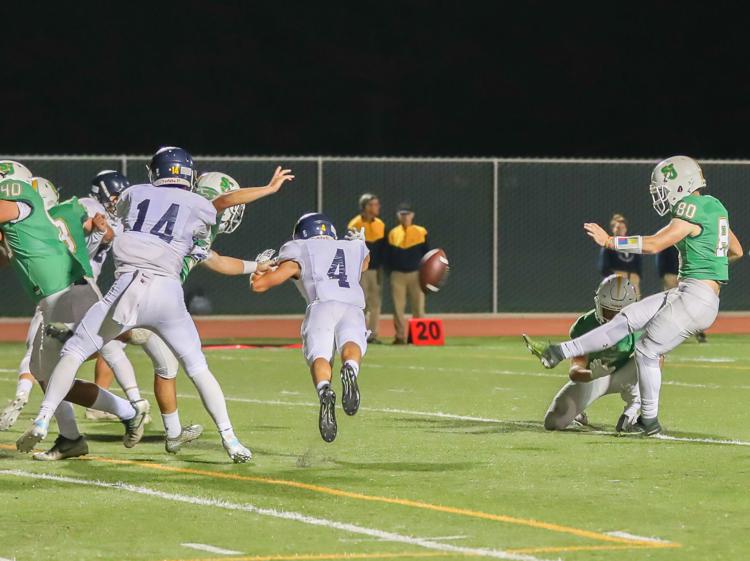 No. 46: Cade McNamee, Cabrillo, DE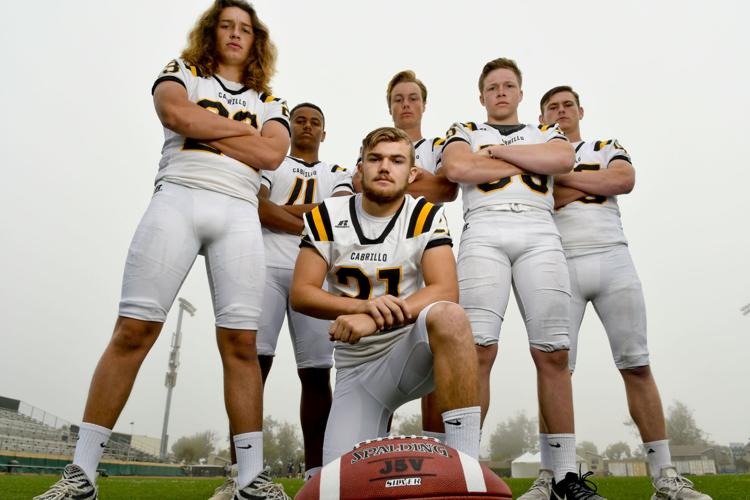 No. 47: Nate Reese, Nipomo, WR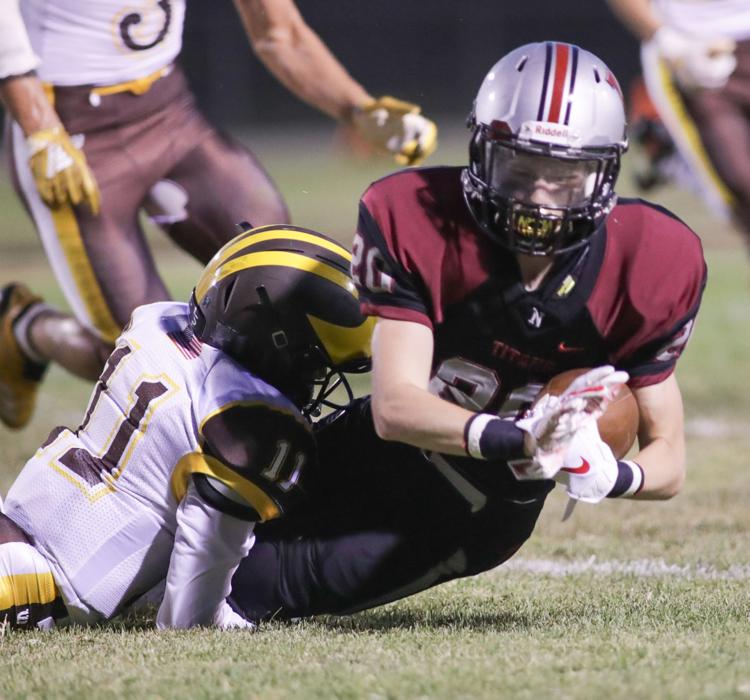 No. 48: Caleb Tomasin, Arroyo Grande, RB
No. 49: Tony Escobedo, Pioneer Valley, DL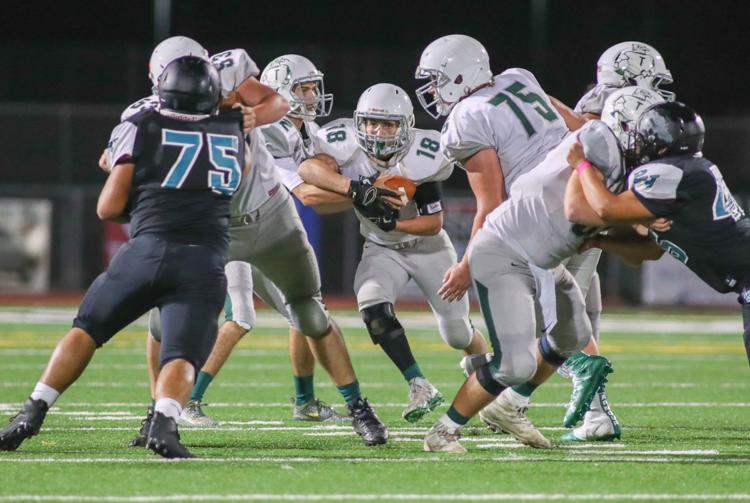 No. 50: Trey Robison, Cabrillo, DB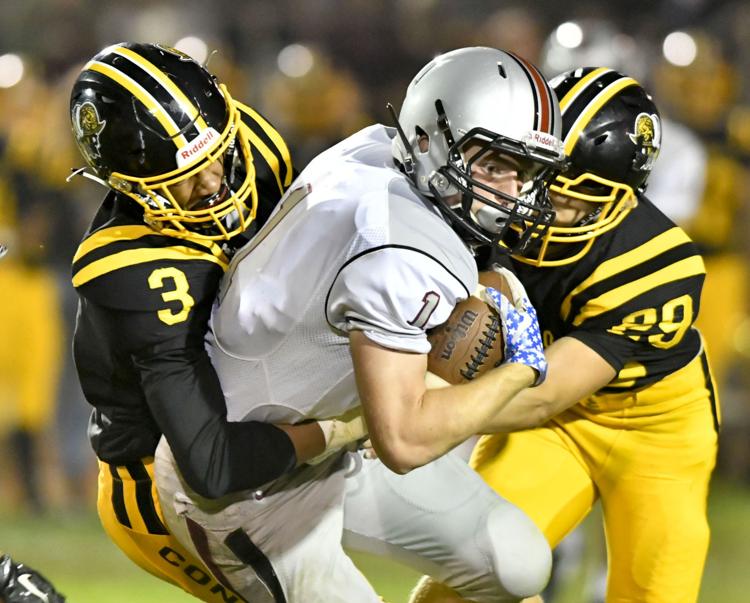 No. 51: Landon Nelson, SLO, DB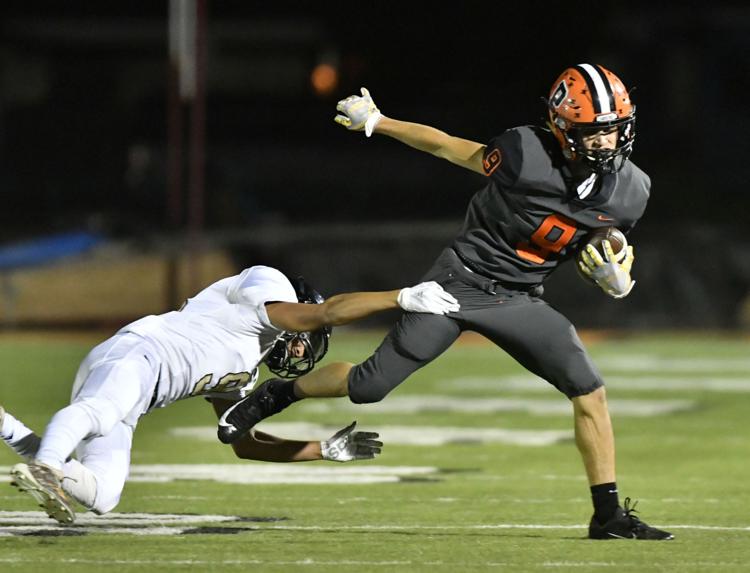 No. 52: Dominick Martinez, Santa Maria, QB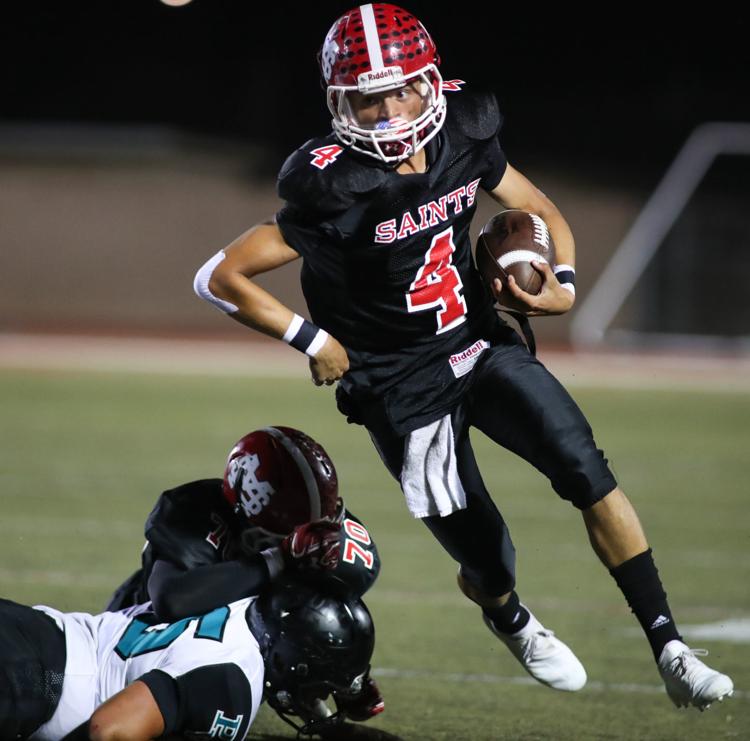 No. 53: Camron Prendergast, Santa Ynez, WR
No. 54: Nick Dominguez, Lompoc, DB-WR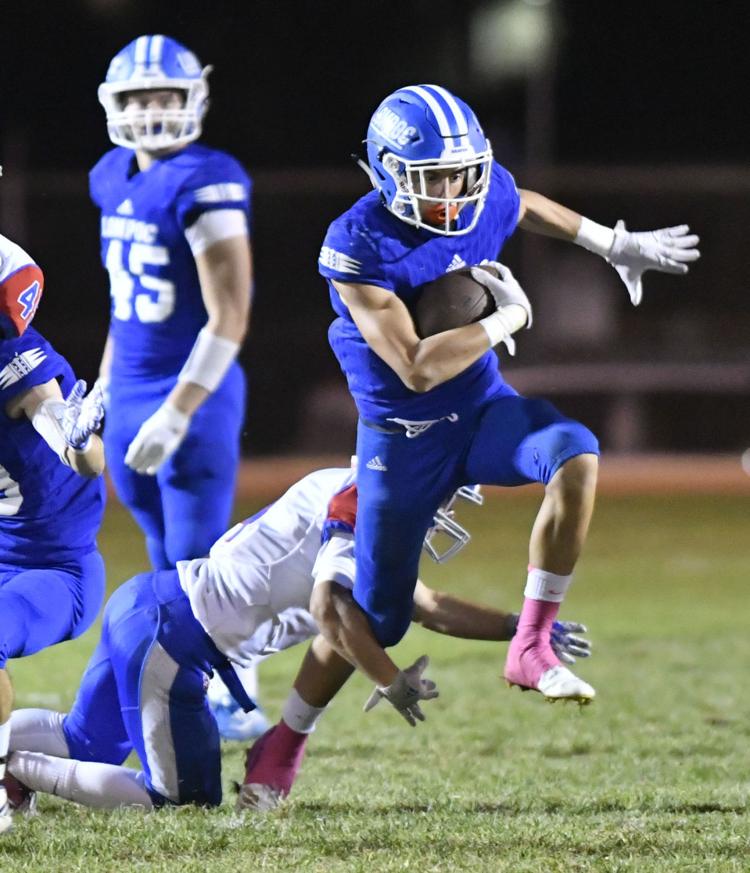 No. 55: Seth Maldonado, Paso Robles, WR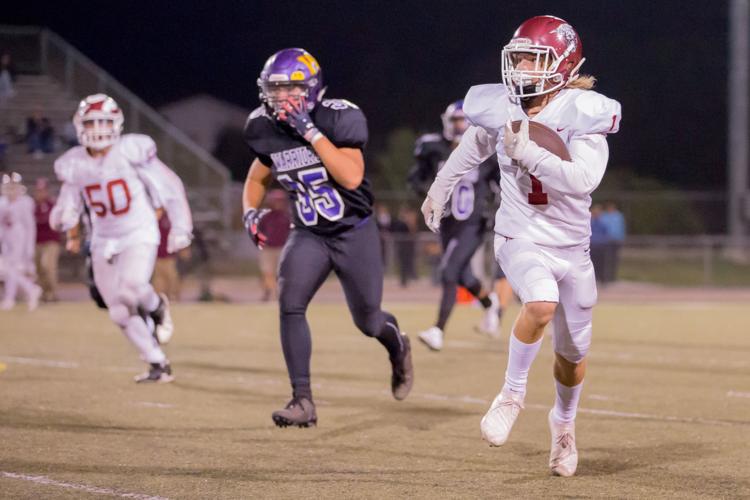 No. 57: Henry Aguilar, Righetti, OL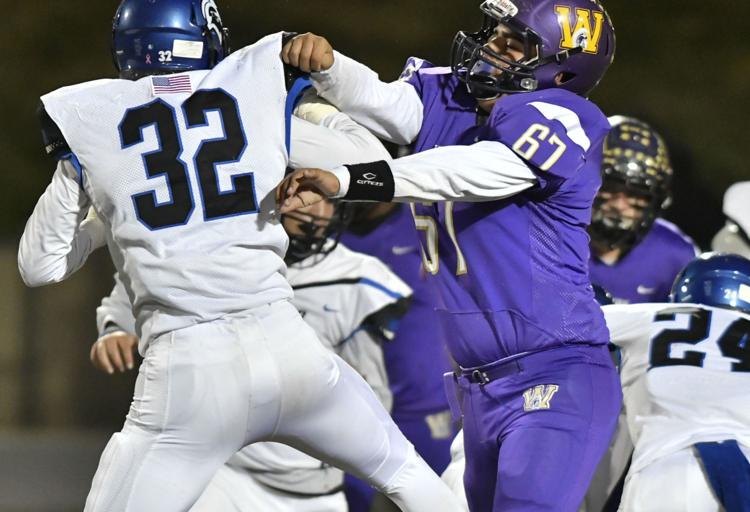 No. 58: Tyler Williams, St. Joseph, DB-WR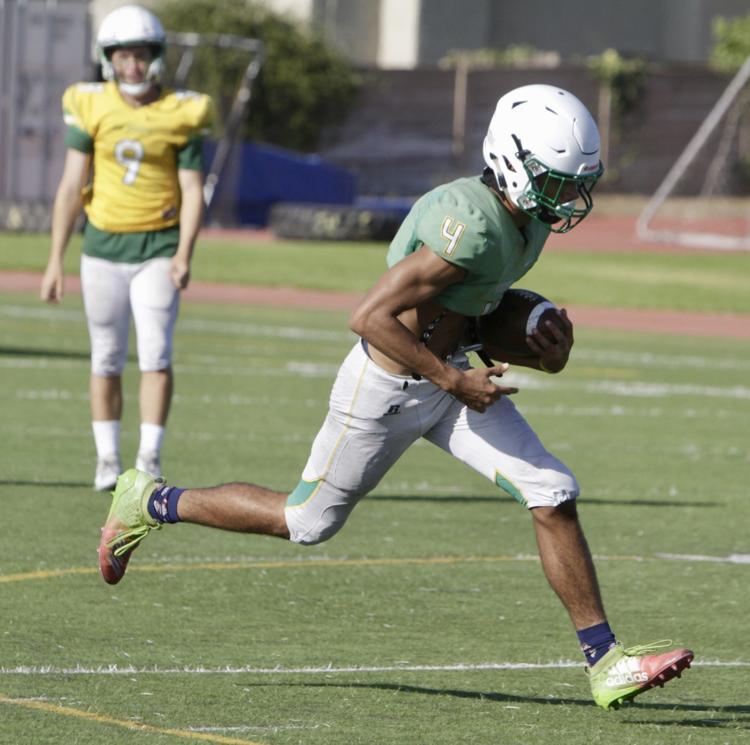 No. 59: Adrian Arredondo, Santa Maria, TE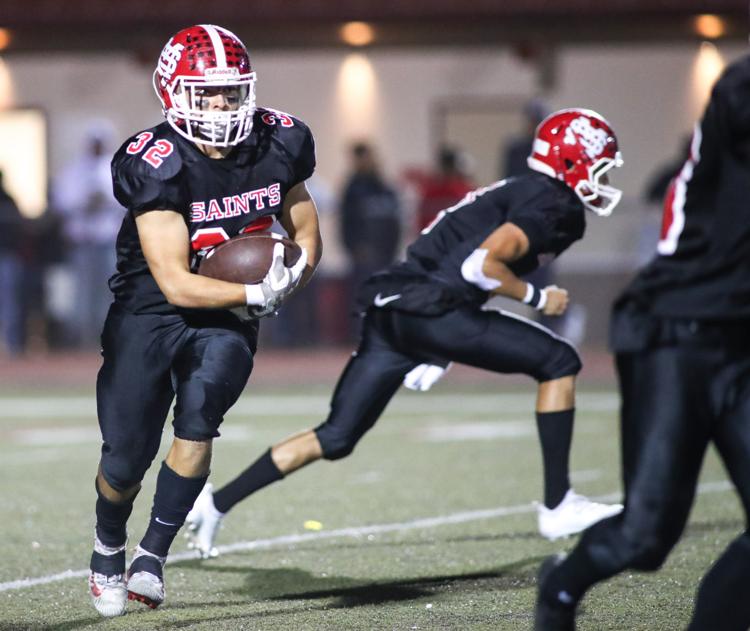 No. 61: Ronaldo Flores, Nipomo, K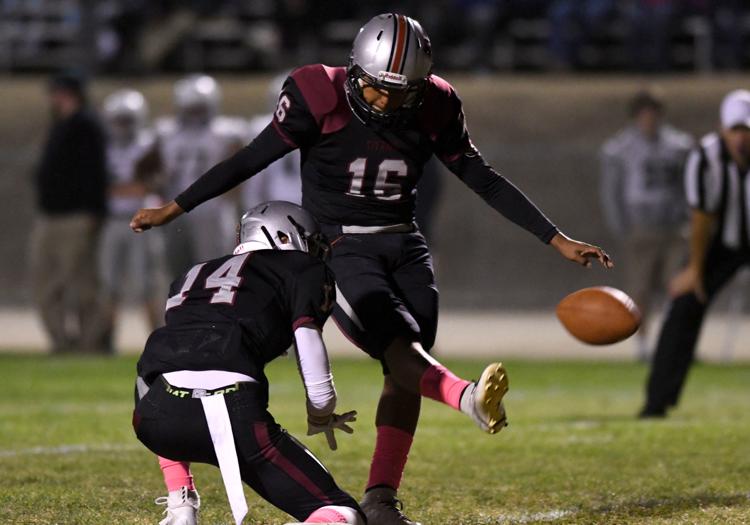 No. 62: Dean Tipolt, Santa Ynez, MLB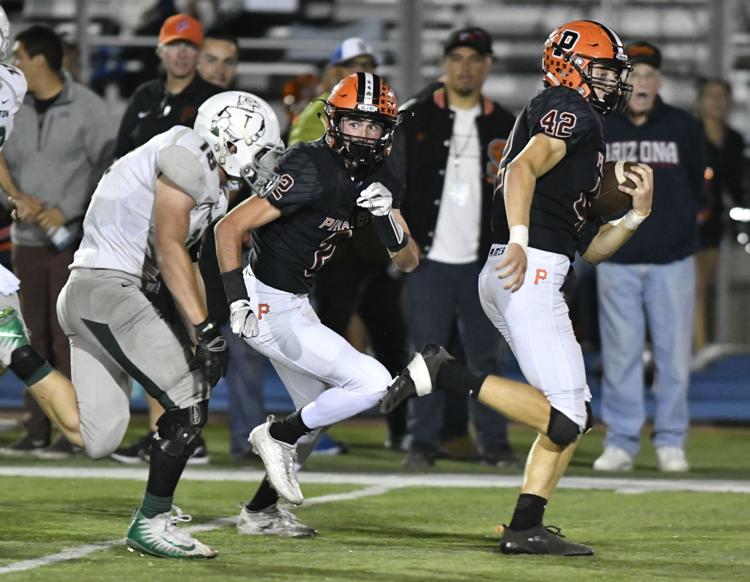 No. 64: Christian Roseborough, Righetti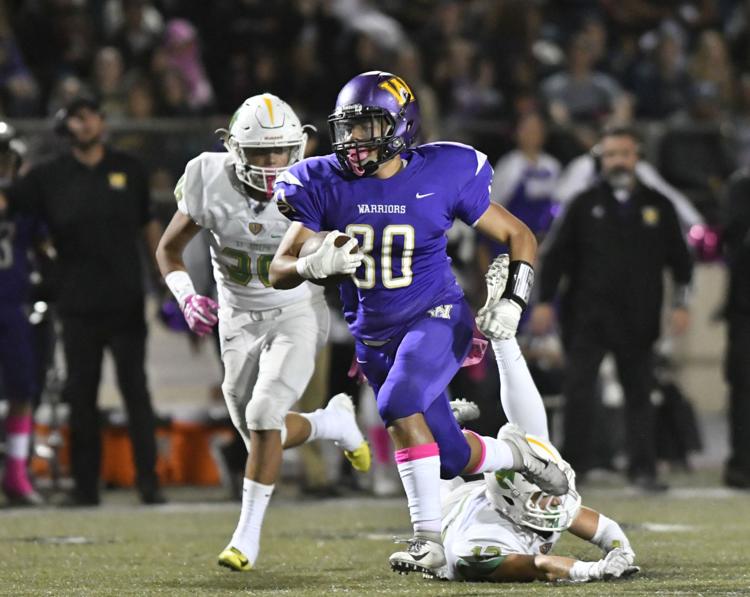 No. 65: Cailin Daniels, Lompoc, WR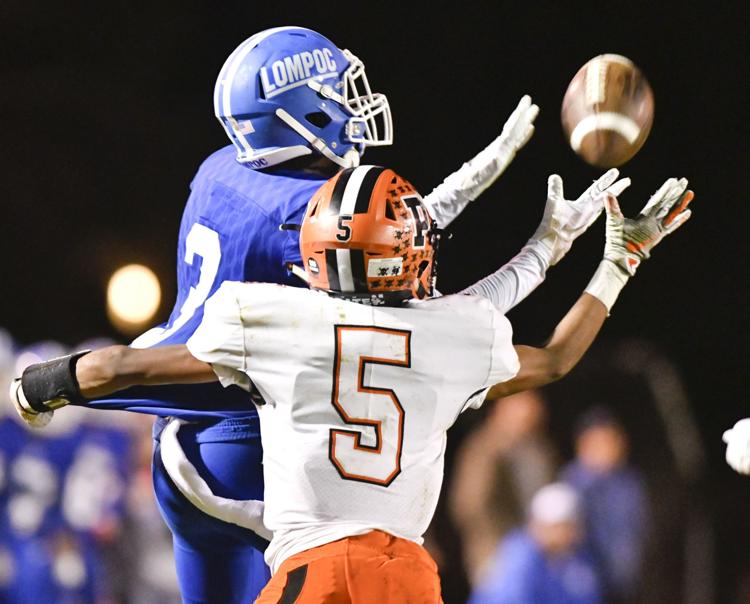 No. 66 Luke Gardner, Lompoc, DB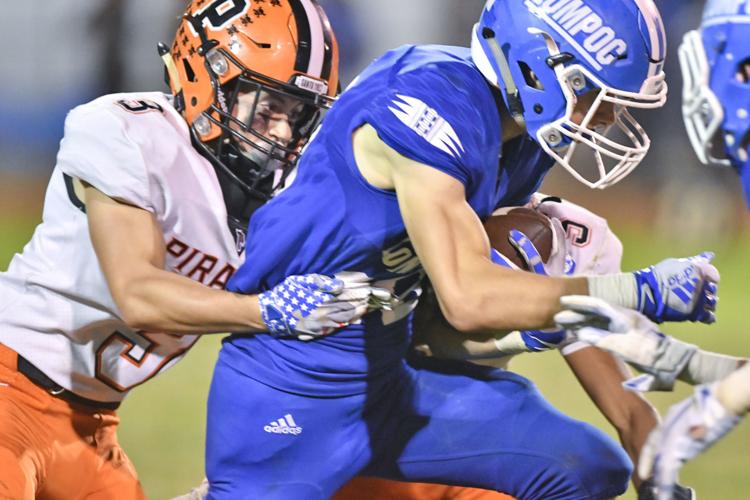 No. 71: Conner Lee, Dos Pueblos, DB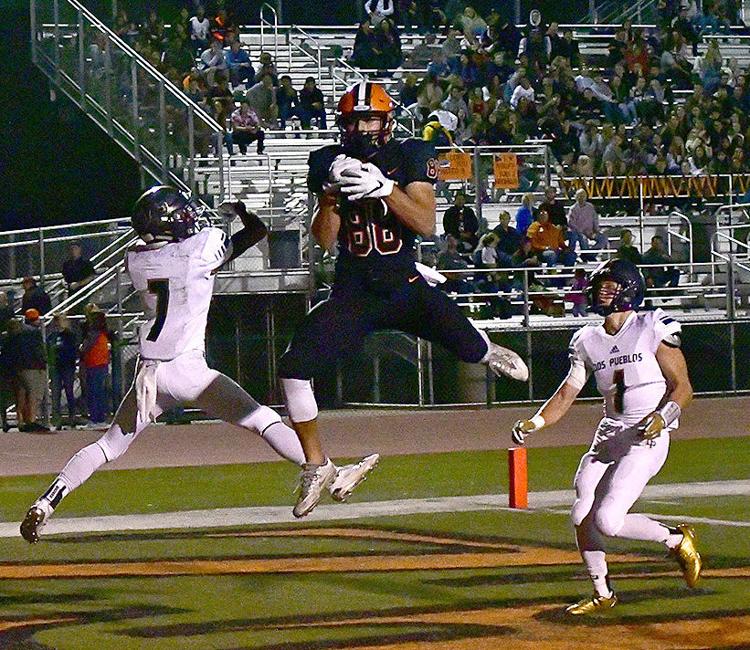 No. 73: Max Soltero, SLO, WR
No. 75: Christian Tenorio, Lompoc, WR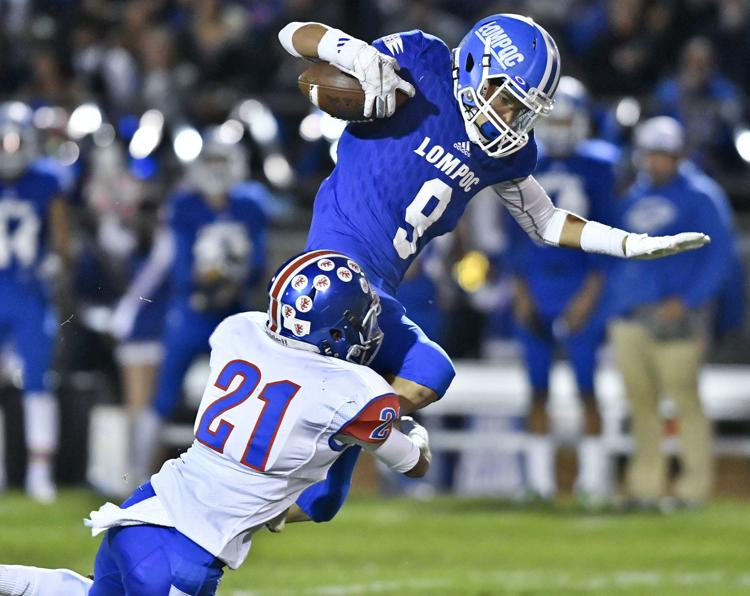 No. 76: Anthony Arroyo, SLO, RB