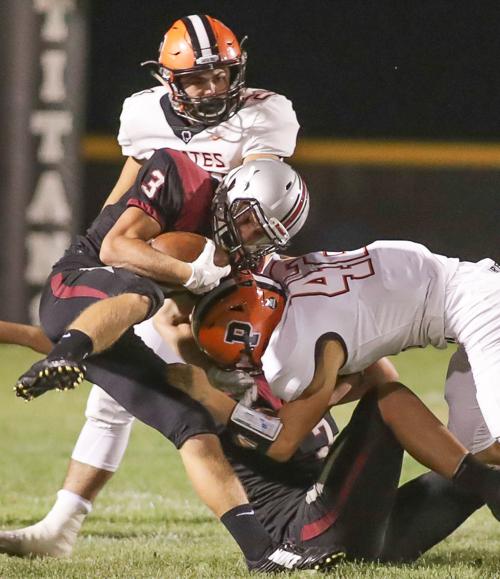 The Central Coast 60 is returning for the third year.
The list started before the 2017 as a way to highlight the top players on the Central Coast.
This year's list just couldn't come in at exactly 60 players. There's just too much talent in the area in 2019.
This is the second group of the Central Coast 60, going from Nos. 60 to 41. 
I've compiled who I believe are the top 75 players from the Channel, Ocean, PAC 4 and Mountain leagues. (Instead of landing on a arbitrarily even I stopped where I felt the talent dictated. This last was over 100 names at one point).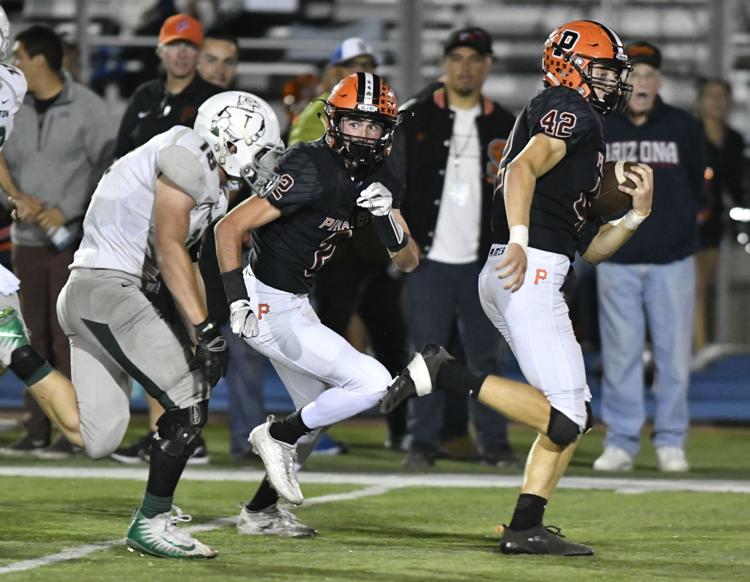 62. Dean Tipolt, Santa Ynez, Sr., LB
Tipolt was a solid contributor on the Santa Ynez defense in 2018, making 73 total stops as a junior with 1.5 sacks. Now he's a 6-foot-3, 195-pound junior that will sit in the middle of a vaunted Santa Ynez defense. 
According to Santa Ynez's stats, Tipolt was more of a secondary tackler, recording just 11 solo stops but cleaning up with 62 assisted stops. He also intercepted a pass and returned it 76 yards.
Santa Ynez coach Josh McClurg says he's a top returning linebacker.
63. Braden Waterman, Paso Robles, Jr., QB
Waterman has all the tools to be one of the top QBs in the Mountain League, and the entire area, he was just a bit raw last year. He did complete 100 of 170 passes, but threw nine INTs with only four TDs. 
But he was a sophomore. Expect a huge bump in efficiency and decision-making from the 6-foot-4, 190-pound junior.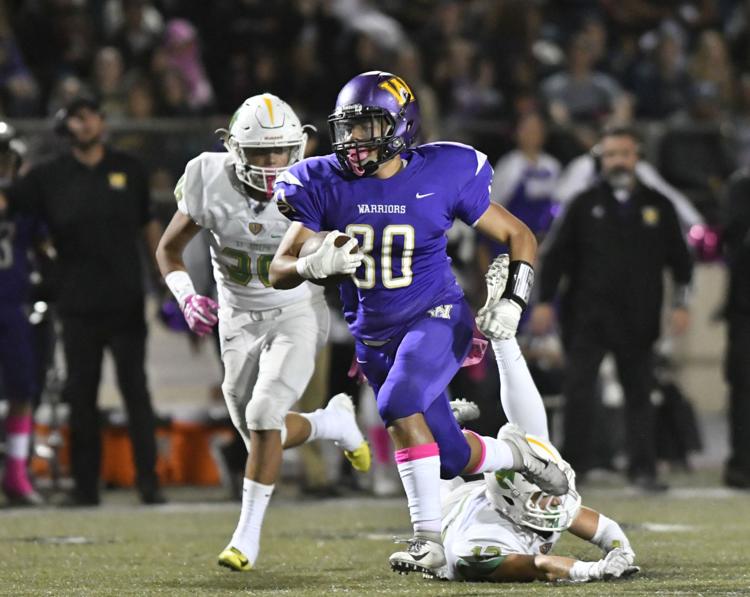 64. Christian Roseborough, Righetti, Sr., RB-LB
Roseborough was used sparingly last season as the Warriors were stacked at the running back position, but expect to see him get considerably more carries in 2019. He's a big, powerful back that can also contribute on defense. He had 26 carries for 154 yards and a score last year.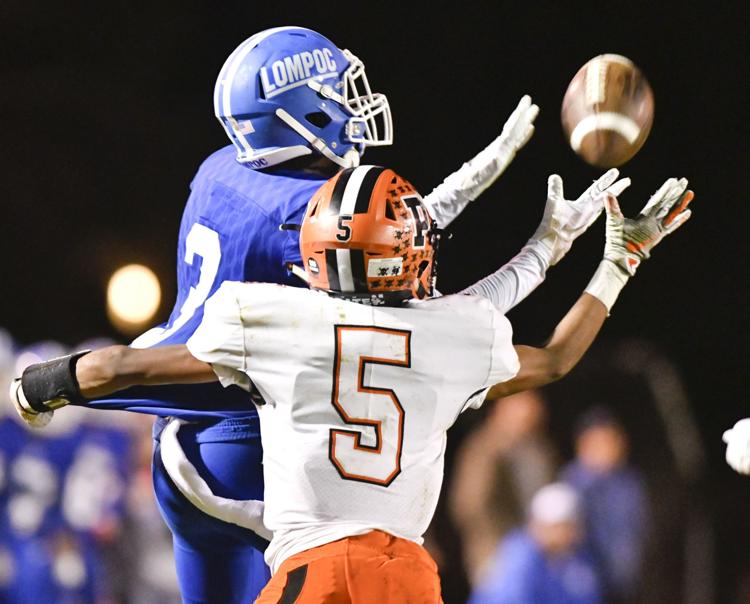 65. Cailin Daniels, Lompoc, Jr., WR
Daniels got his first taste of high-level football last season as a sophomore on varsity and his speed and athleticism were both apparent. Lompoc coach Andrew Jones is expecting even more out of his young wide receiver, though the Braves have a lot of depth at the position. If his pass-catching abilities have developed, expect Daniels to become a top WR over the next two years.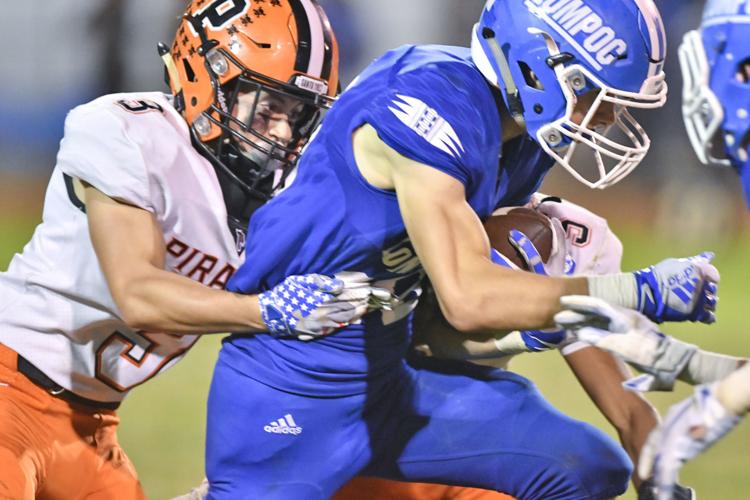 66. Luke Gardner, Lompoc, Sr., DB
Gardner is just another standout DB at Lompoc. He had 29 tackles and two INTs for the Braves a season ago and is back in the defensive secondary in 2019. He's a 5-11, 145-pound senior. Expect him to land All-Channel League honors.
67. Zach Plunk, Nipomo, Sr., RB
This kid is a bit of an unknown after transferring in from the Chandler, Arizona, area, which is a football hotbed.
But Nipomo coach Tony Dodge has been pretty high on this back, so don't be surprised if he has a big season for the Titans.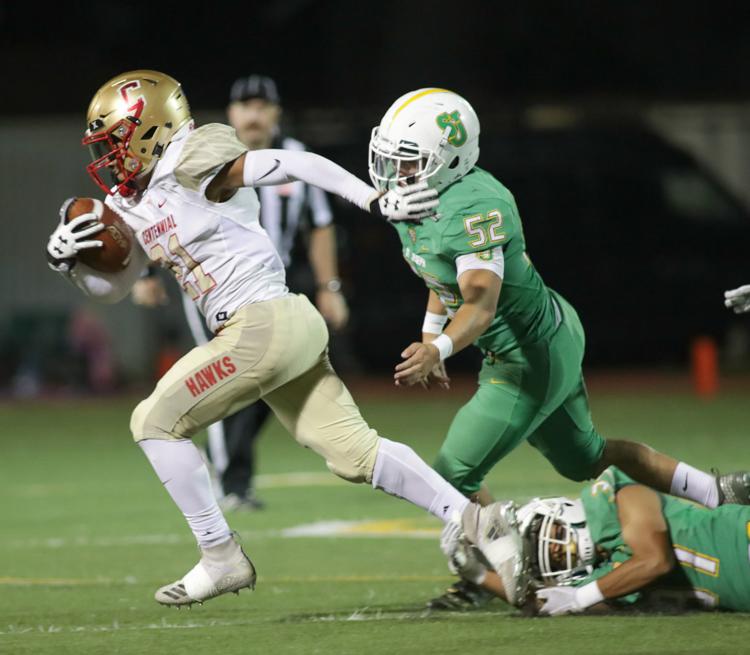 68. Noe Carlos, St. Joseph, Sr., DE
Carlos is the rare 5-foot-9, 175-pound defensive lineman. But he can play on the inside of St. Joseph's defensive front.
Carlos is good against the run and can get some pressure on the quarterback when called upon. 
You have free articles remaining.
His play will be particularly important this season as the Knights are breaking in a new group of linebackers that would prefer the D-linemen to eat up blocks.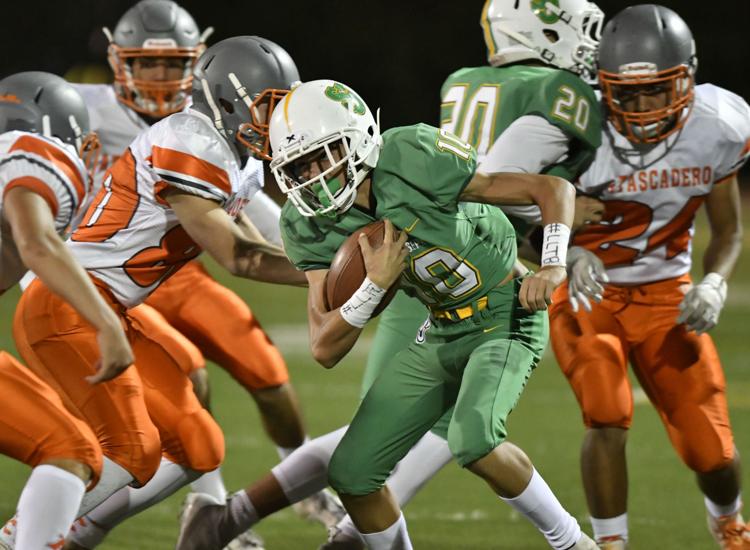 69. Pat Heard, St. Joseph, Sr., WR-DB
Heard is now a senior at St. Joseph and will be playing a lot of defensive back and receiver in 2019.
He is a slight, but rangy athlete that can make an impact in a number of ways and has some ball skills and speed.
If he can make an impact on offense early on this year, perhaps he can build some momentum and put together a really productive season. The Knights need some players to step up at WR.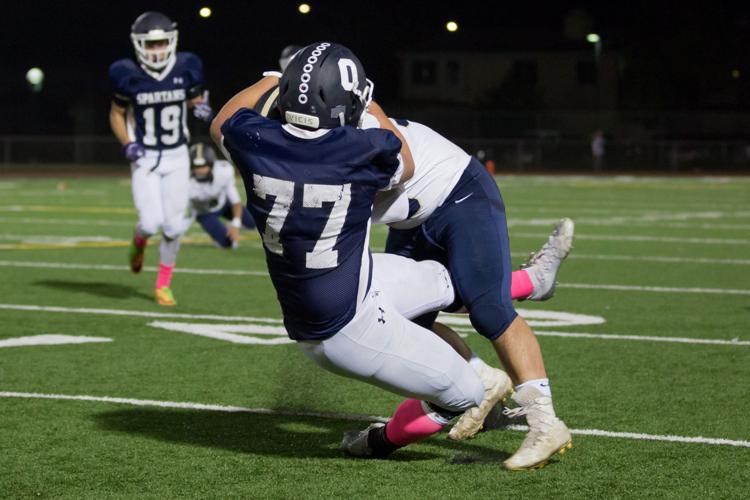 70. Dalton Strouss, Mission Prep, Sr., LB
Strouss did a little bit of everything as the Royals played mostly an 8-man schedule last year, racking up 130 total tackles, 370 rushing yards, four sacks and four INTs.
Now that Mission Prep is in the Ocean League and playing a full 11-man schedule, can his production stay the same?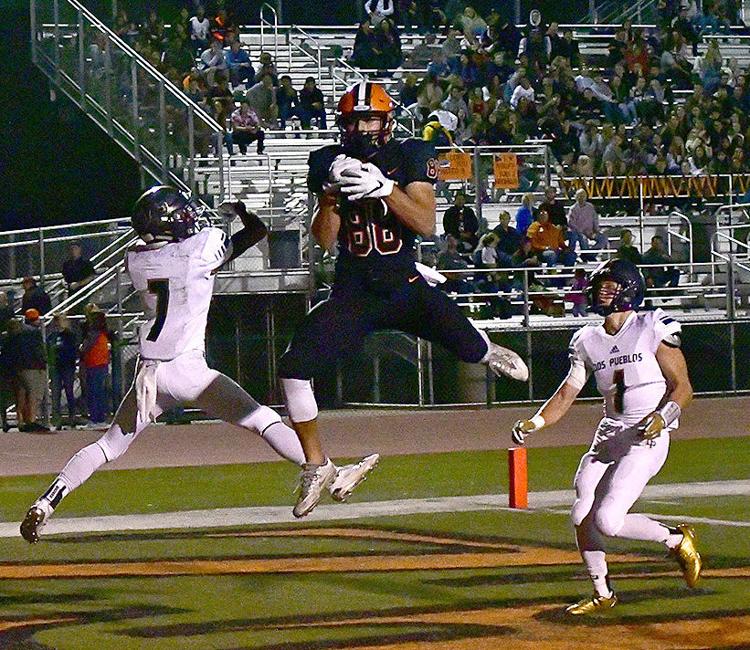 71. Conner Lee, Dos Pueblos, Jr., DB
Lee had 339 rushing yards and three scores last year but his main impact for the Chargers was on defense, where the 5-foot-11, 155-pounder had 75 total tackles and three interceptions.
72. Ryan Boivin, Righetti, So., LB
Boivin is entering his first season on varsity but there's been some considerable hype around the sophomore.
Coach Tony Payne said he expects him to start at one of the linebacker positions, so the 5-foot-9, 175-pounder must be a good ball-player.
73. Max Soltero, SLO, Sr., WR
Soltero was SLO's top receiver last year with 563 yards and six touchdowns. But he also intercepted four passes on defense and had 44 tackles.
Soltero is back as a 6-foot-2, 165-pound stud senior.
74. Brayden McCoy, Santa Ynez, Sr., DB
McCoy didn't play a full season for the Pirates, but coach Josh McClurg is expecting him to be one of his top returners in 2019.
McCoy had an interception and three tackles in three games last year.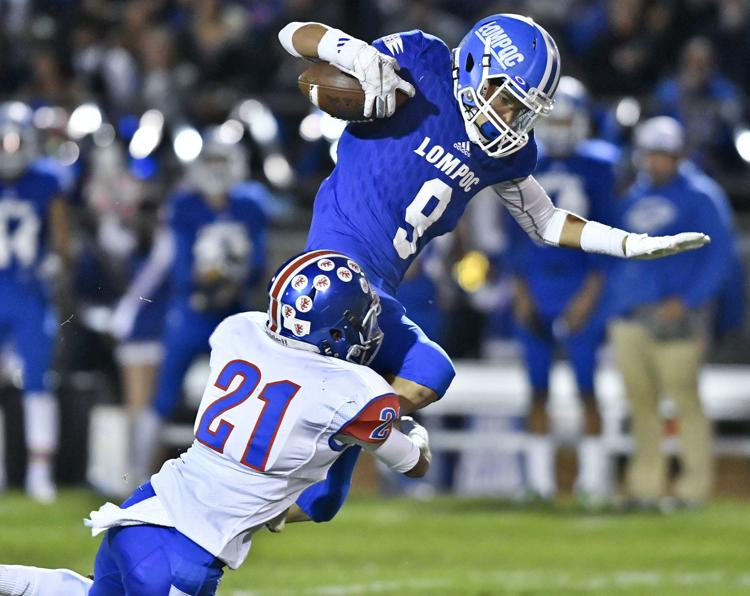 75. Christian Tenorio, Lompoc, Jr., WR-DB
Tenorio had only three catches last year, but two of those went for TDs. He hauled in three balls for 97 yards in three games as a sophomore.
He should produce even more as a junior in 2019.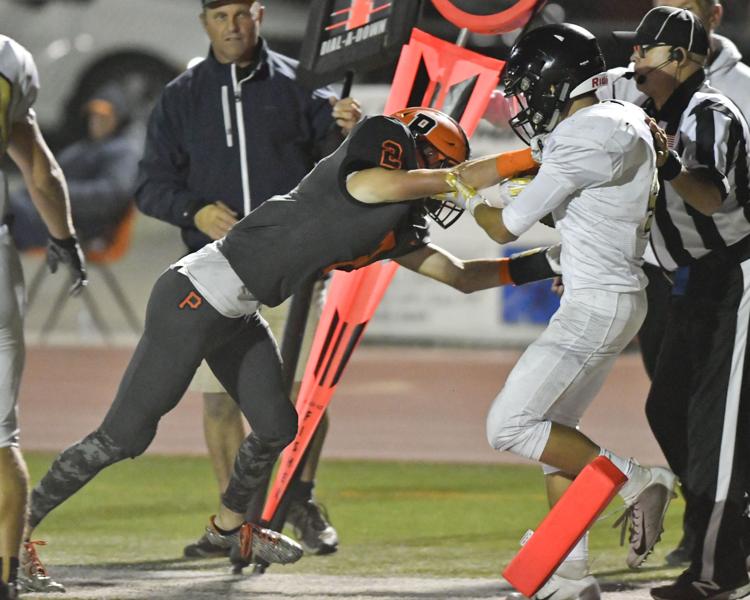 76. Anthony Arroyo, SLO, Sr., RB
Arroyo was the Tigers' leading rusher a year ago with 719 yards on 140 carries with 11 TDs.