Righetti standout Jake Steels lost the final six games of his senior football season to a broken ankle. He lost nearly his entire senior seaso…
"He's that once-in-a-generation type of player," Josh McClurg says of Prendergast. "We were lucky to have him and (All-League receiver) Jasper…
The Northern Santa Barbara County Athletic Round Table board has announced its 2020 scholarship awards.
When John Iribbarren walked off the Righetti High School gridiron on a Thursday afternoon in late October of last year, he was unsure if his 5…
The physical tailback known for his punishing running style once declared himself the 'YAC President' at Lompoc High. He made his declaration …
Hunter Barnhart went from pitching in front of dozens of major league scouts to throwing nearly alone at a baseball field close to his home in…
We have been able to tell Christian Morin's story through our Senior Spotlight series. Through this project we'll publish more than 40 stories…
In a lineup of the area's top football players of the past decade, Blake Truhitte will certainly stand out. 
The Pioneer Valley senior's mother passed away when he was in the eighth grade. Growing up, Christian Morin said, he could not have asked for …
The Knights had played 11 games in their Hofschulte Gym and had won them all, including the top seed's routs of Riverdale and Chula Vista Boni…
Taua, who graduated from Lompoc High in 2014 and played defensive line and fullback at UCLA, is our second nominee for Player of the Decade. T…
After three straight losses, came Santa Maria's bye week. Some teams don't like the bye week. Turned out, it came at a perfect time for the ba…
We are on a quest to find the Player of the Decade for 2010-2019. We will be publishing profiles on 10 nominees for the honor over the new few…
"As the situation with COVID-19 unfolds, we find ourselves in unprecedented times," a statement posted to the booster website read. "With the …
A CIF Southern Section Division 4 finalist in the shot put, Valle seemed set on continuing her throwing career at Santa Barbara City College. …
The grass surface, which was run on by football greats like Napoleon Kaufman, Sheldon Canley and Vai Taua, has been removed and artificial tur…
With families and athletes adhering to social distancing Saturday, five Arroyo Grande High School senior student-athletes took part in a mass …
How many more will follow in his steps? Is this the new normal?I say not. The pay is great. The initial exposure, at least for Green, holds in…
Running the anchor leg in the 4x100 relay at a Central Coast Athletic Association Meet on March 11, Langley took the baton with a three-meter …
Quarterback Blake Truhitte ran for four scores, threw for another and the defense checked a high-powered South El Monte offense as the Saints …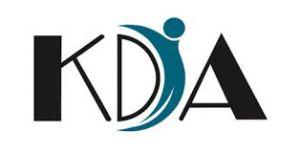 Santa Barbara Family Dentistry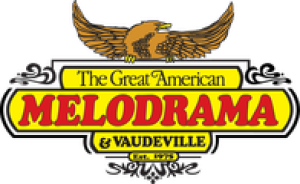 The Great American Melodrama & Vaudeville
"I think all the football coaches are hoping we can get back (to having workouts) by at least June," Santa Maria coach Dan Ellington said in a text.
With the spectator in full stride, Pioneer Valley linebacker Kenneth Hoobery took a step forward and flattened him.
"With two yards to go for a CIF football championship, South Torrance put the ball in the hands of their toughest running back, Eric Capacchio…
I have written in this space before that I thought three league games were too few. Under the 2019 way, teams played a non-league schedule 70 …
The new-look leagues will debut during the 2020 football season. The Mountain League, which includes mainly of teams from larger schools, will…
His last coaching appearance ended with a 20-12 win over Arroyo Grande for his Orcutt Sooners in the Central Coast Youth Football League (CCYF…
Cabrillo High athletic director Gary West said the school has an agreement in place for its next head football coach in Andy Guyader, who has …