Athletic director Ashley Coelho said about 100 varsity athletes have been attending daily conditioning sessions on campus, with the Pirates on…
Moses was clearly the spark Cabrillo needed in 2013. He had 233 rushing yards on 16 carries in a 48-14 win over Templeton on Oct. 18 of that year.  
Dillon's athleticism was so off the charts that coach Mike Regan couldn't resist putting the ball in his hands. Regan would employ Dillon as a…
Wilson's top high school accomplishment came in the spring of his senior year in 2013. Wilson ended Righetti High's 36-year drought at the sta…
Lompoc and elite athletes go hand in hand. 
Vreeland reached the century mark in his second game with the Pirates in 2012, carrying the ball 26 times for 100 yards and two scores in a 19…
Things have been pretty tough for Cabrillo's football team this past decade.But not all of it was bad. 
Sports have been written off and discounted as a welcomed distraction lately, something to watch on TV to get our minds off the chaos around us.
There are many debates to be had on things concerning the Central Coast. However, there's one topic that, frankly, is not up for discussion. T…
As the afternoon wore on Saturday, the tributes in honor of the late Josh Caldera kept coming in.
Mansera surpassed 1,800 yards rushing and scored 21 times on the ground. He topped 200 yards in a single game five times that year. He did thi…
I'm going back in time and remembering some of the players our readers may have forgotten or have just always been overlooked. Some are well k…
Napoleon Kaufman, Sheldon Canley, Lavon Coleman, Toa Taua are all Lompoc High running backs to play major college football, with Kaufman and C…
SMJUHSD joins most area high schools who already have return-to-play dates in place. St. Joseph High School resumed athletic activities on Aug…
Chuck Hare and Los Padres Officials Association game assigner Mike Ostini see so many sports crammed into a short amount of time exacerbating …
St. Joseph High, which has yet to resume in-school instruction, reopened its campus to athletes on Monday, though all activities were held out…
Gray was always an above average athlete, but he preferred baseball. He never played football, that is until his senior year of high school wh…
Though it's been 3 1/2 years since his passing, there are still signs of Ryan Teixeira's life all over the Central Coast.
That winner is Nick Kimball. The former Nipomo High standout has been voted the Player of the Decade. 
Here's what legendary coach Barney Eames had to say about Johnson as a youngster in 1982: "There's no doubt about it, Eddie's got a lot of pot…
Santa Barbara Family Dentistry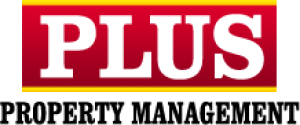 Plus Property Management Santa Maria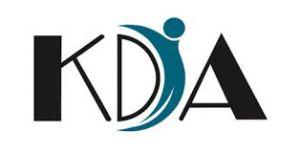 Workers are putting the finishing touches on the FieldTurf replacement project that was started last month at the Saints' football stadium.
Voting has been open for a week, and will close tonight, Monday, Aug. 10 at 5 p.m.
You all cast more than 7,000 votes between the four semifinalists in our Player of the Decade contest. Though it was close, there were two dec…
Amid the coronavirus pandemic, Guyader has been forced to make all his first-year preparations in the digital world. He's developed video work…
Al Vierra was grumbling about some of the coaching decisions being made at St. Joseph High School.
After thousands of votes have been cast in two rounds of voting, we are down to the final four candidates: Caleb Thomas, Mike McCoy, Patrick L…
The high school football season will start in January, with teams allowed to start practicing in December.