Lompoc's football team lost a league game last season.It's such a rare occurrence that, yes, it's newsworthy. 
Opposing defenses often knew when Righetti quarterback Logan Mortensen was going to throw. They just had a hard time stopping him.Meanwhile, o…
We have been picking All-Area MVPs for decades. Check out our front covers from our All-Area teams dating back to 1985. 
The odds were pretty low that Hunter Barnhart would be standing on the football field at St. Joseph High School in mid-December, wearing his s…
It's your chance to vote for who you think is the Central Coast Player of the Year! The annual LCCN All-Area Team is a squad the sports staffs…
The Saints' historic win, in front of a capacity crowd at Pioneer Valley on the Panthers' Senior Night, ranks as No. 9 among the top Lee Centr…
Mobile quarterbacks give opposing defenses headaches, and Templeton junior Tyler Kaschewski was definitely a mobile quarterback last fall.
After Ryan Morgan got the initial head start, Jacob Nunez is finally done playing catch-up.
Emo Corona passed for 2,581 yards and ran for 853 more as he led the Tigers to a 10-2 record, the championship of the inaugural PAC 4 League a…
Lompoc offensive lineman Jacob Nunez and tight end Ryan Morgan, who are cousins, signed with Arizona State, before a crowd of family and frien…
St. Joseph quarterback Hunter Barnhart is the Mountain League MVP as teammate Josiah Acosta was voted the league's Defensive Player of the Year.
Lompoc High's Ryan Morgan came to an unexpected fork in the road and found himself facing a decision he never thought he'd have to make. Befor…
Santa Barbara quarterback Deacon Hill led the Dons to the Channel League championship this season. For his efforts, the junior was named the l…
FRESNO — The Knights needed just about everything to go right Friday night.
The St. Joseph High School football team held practice Wednesday in preparation for Friday's semifinal game against Fresno San Joaquin Memorial.
The St. Joseph football team has gotten used to being counted out. 
After taking a week off for Veterans Day, the Northern Santa Barbara County Athletic Round Table returned on Monday.
The St. Joseph football team beat Redwood 28-21 Friday night, advancing to the CIF Central Section Division 2 quarterfinals.
The streak is now at seven.And the Knights are into the semifinals.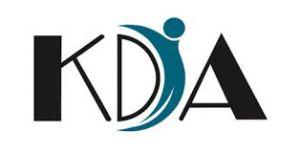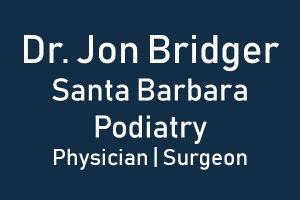 Dr. Jon Bridger - Santa Barbara Podiatry

Miracle-Ear Hearing Aid Center
The Visalia Redwood football team's yardage output on offense this year has been good, not spectacular. The Rangers' POINTS output has been pr…
The Knights (8-3) have won six straight games since a loss to Lompoc in September. They'll try to make it seven straight Friday night in Visalia.
AJ Pateras' run as Cabrillo's football coach is over.
One Santa Maria Valley team that has advanced to a CIF title game will be hitting the road. The other will be coming home. 
The way this one was going, it figured that whoever had the ball last would win the football game. It did not go down that way.
📣 Ring the bell, sound the horn, tell a friend. Tell two! The Playoffs are here! 📣 The Lompoc Braves took on Glendora, and the Saints headed t…