If there were any questions regarding who was the best sprinter in the area, Darien Langley put those to bed rather quickly.
Running the anchor leg in the 4x100 relay at a Central Coast Athletic Association Meet on March 11, Langley took the baton with a three-meter deficit and turned it into a split-second victory, racing past some of the fastest kids in the area to give his team the win.
A few days later, though, the St. Joseph junior saw his season put on ice. That season is now completely finished due to the coronavirus pandemic that has wiped out nearly all athletic events on the planet.
Langley has lost his junior season. Compounding that devastation was the fact that Langley, who is also a standout on the St. Joseph football team, had poured his heart and soul into this campaign.
After a dazzling freshman season on the track, he wasn't able to top those times during his sophomore season, putting even more emphasis on Langley's 2020 season.
In 2019, Langley won the 100 meters at the CIF Central Section West Area Meet. He then finished fifth at the CIF Central Section Masters and didn't advance to State.
"I do miss racing because I worked the hardest I ever have for this year's track season," Langley said.
Langley's personal best in the 100 is the 10.87 he hit as a freshman. As a sophomore, his best time was the 10.93 he ran at the Maurice Greene Invitational, a race he won. His PR in the 200 is the 21.97 he also ran his freshman year. His top time last year in the race was a 22.38.
"I feel like my mechanics have improved from freshman year to junior year," he said. "Just holding my form throughout and getting a good start."
Santa Maria area schools were suspended on March 16 and won't return this academic year. 
At the Santa Maria City Meet in late February, Langley said he had his sights set on the CIF State Meet and had hopes of hitting in the 10.6 range in the 100 and 21.5 in the 200.
Now there is no racing for Langley, who's been forced to work out wherever and however he can.
Quarterback Blake Truhitte ran for four scores, threw for another and the defense checked a high-powered South El Monte offense as the Saints won this CIF Southern Section Division 12 semifinal 35-14 at South El Monte High School.
"I have been training every day in my garage," he said. 
Langley still does have some highlights from a pandemic-shortened 2020 season, including that 4x100 relay win at Nipomo High on March 11.
"It felt great to be able to do that, but most importantly, it was a better feeling to have known our team won," Langley said of that performance. 
Now that the season is over, Langley doesn't have any races to look forward to. Though he says his mindset is to focus on himself and his form when on the track, not his competition.
"The most I was looking forward to was going to see how much my hard work would pay off," Langley said. "I didn't care who I was racing, I just had to focus on myself during each race."
At some point, Langley will likely turn his attention to 7-on-7 football season, assuming some normalcy does return to the Central Coast. Langley is hoping his senior season of football is uninterrupted by the coronavirus outbreak. 
"I'm super excited for this upcoming season, just to be able to get out of the house and play the game I love," he said. "I am nervous for the season getting affected because I wouldn't be able to play with my brothers."
The first week of the high school football season is scheduled for Friday, Aug. 28.
031120 CCAA Nipomo track 02.jpg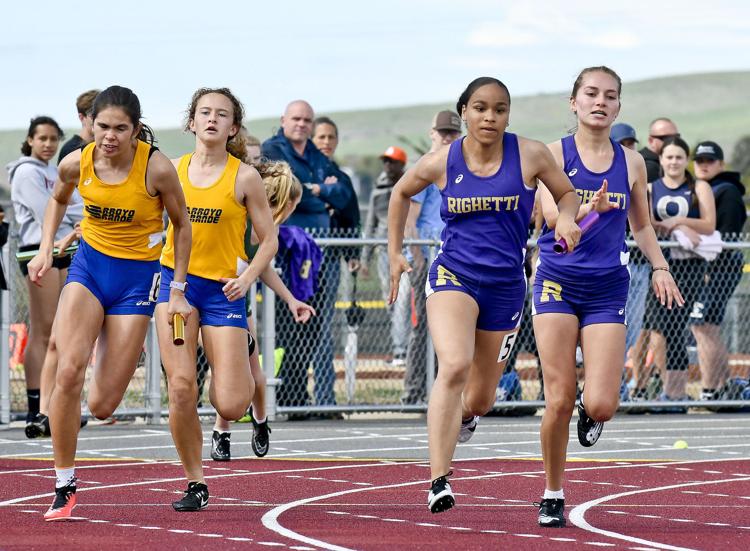 031120 CCAA Nipomo track 01.jpg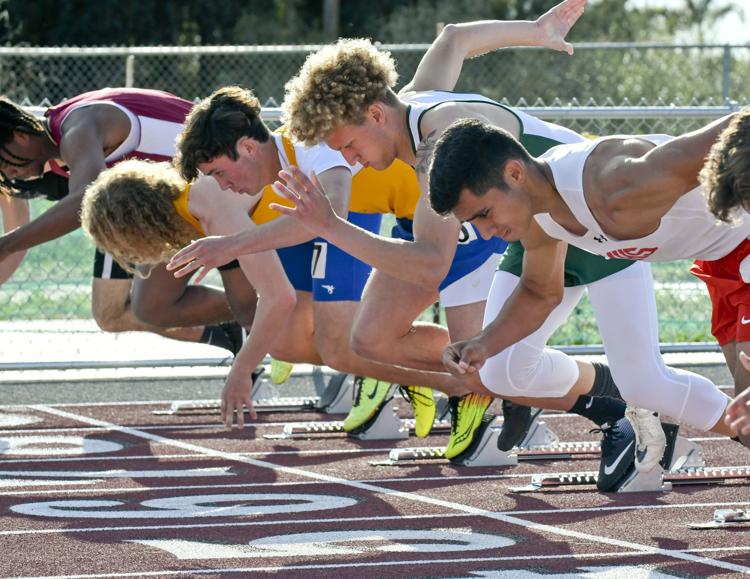 031120 CCAA Nipomo track 03.jpg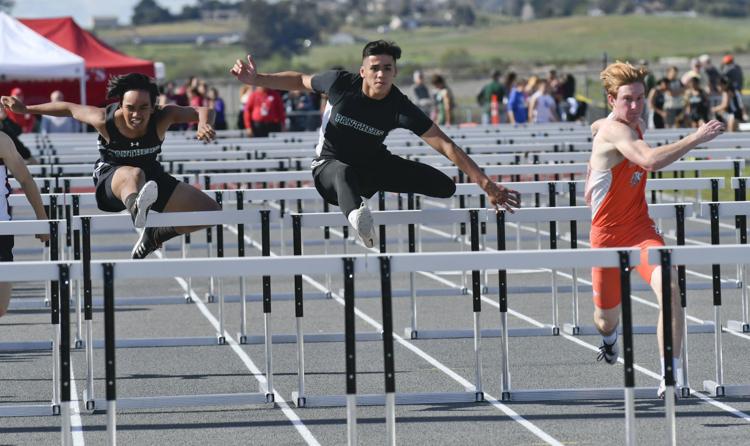 031120 CCAA Nipomo track 04.jpg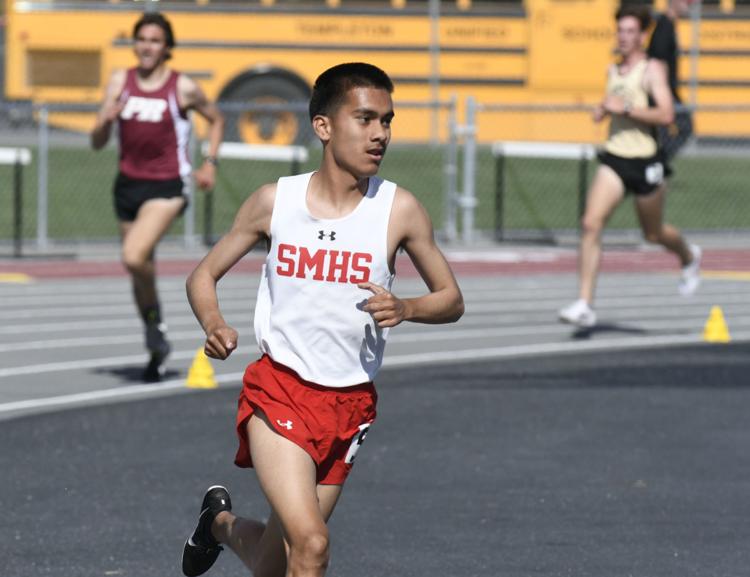 031120 CCAA Nipomo track 05.jpg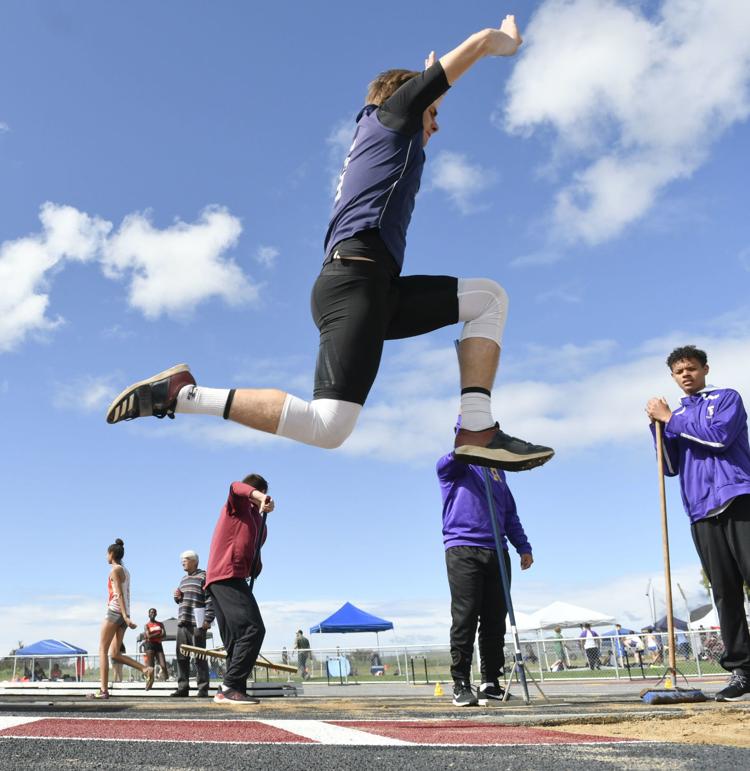 031120 CCAA Nipomo track 06.jpg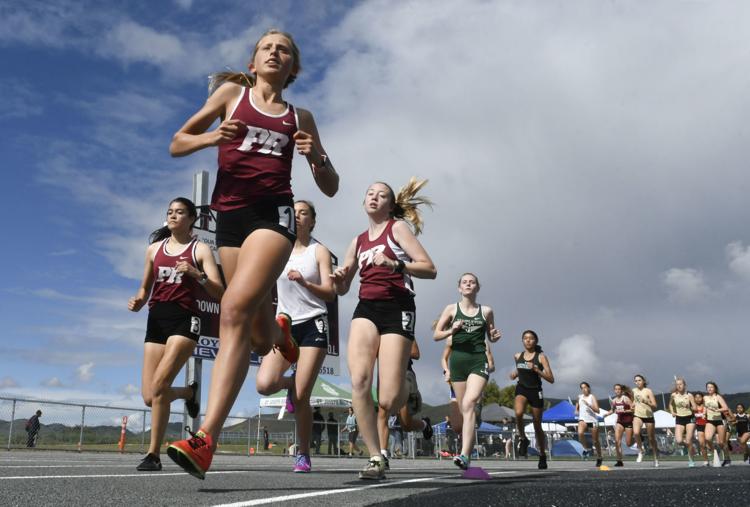 031120 CCAA Nipomo track 07.jpg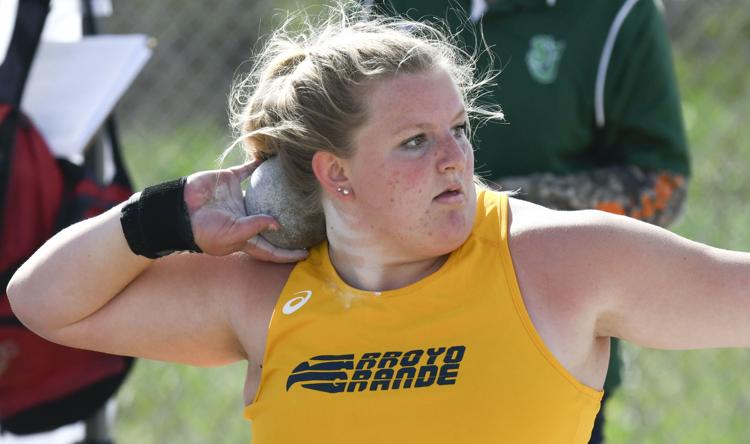 031120 CCAA Nipomo track 08.jpg
031120 CCAA Nipomo track 09.jpg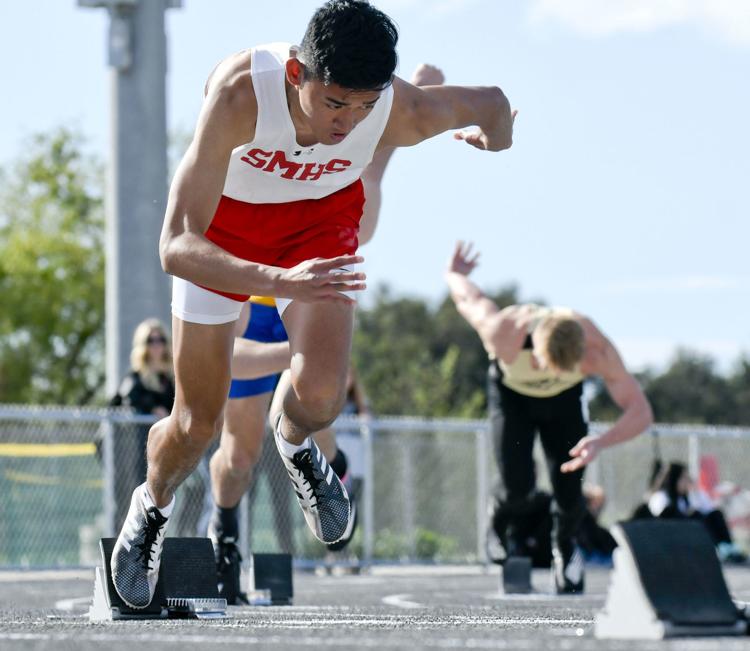 031120 CCAA Nipomo track 10.jpg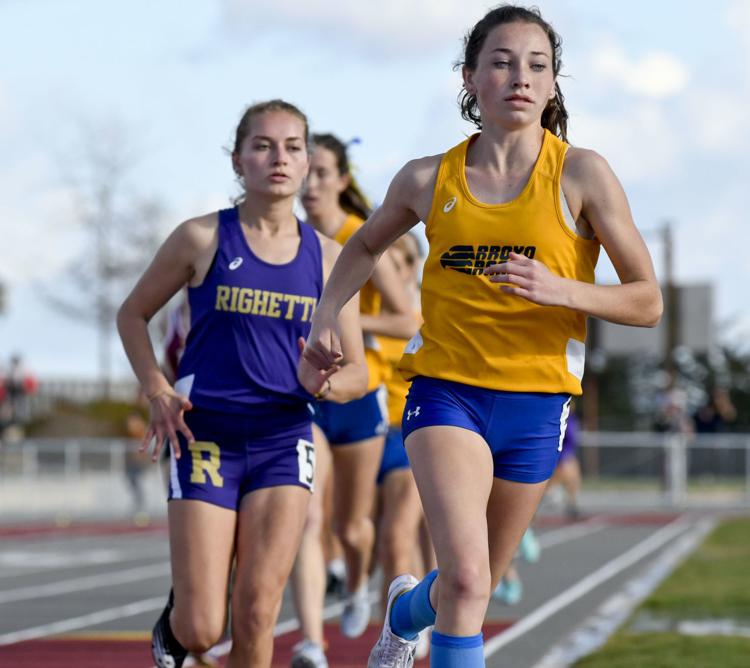 031120 CCAA Nipomo track 11.jpg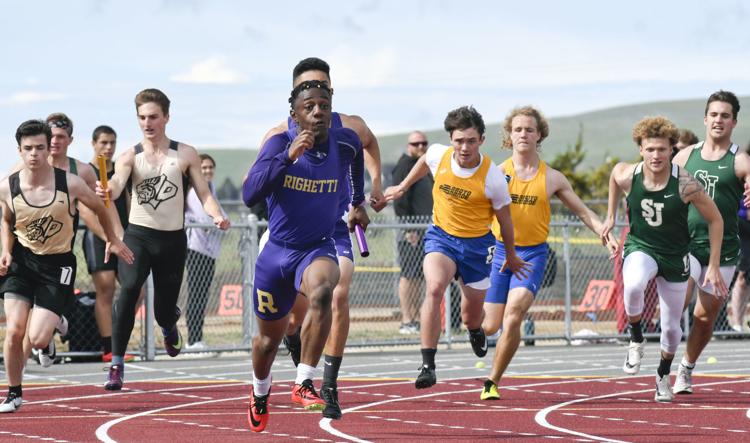 031120 CCAA Nipomo track 12.jpg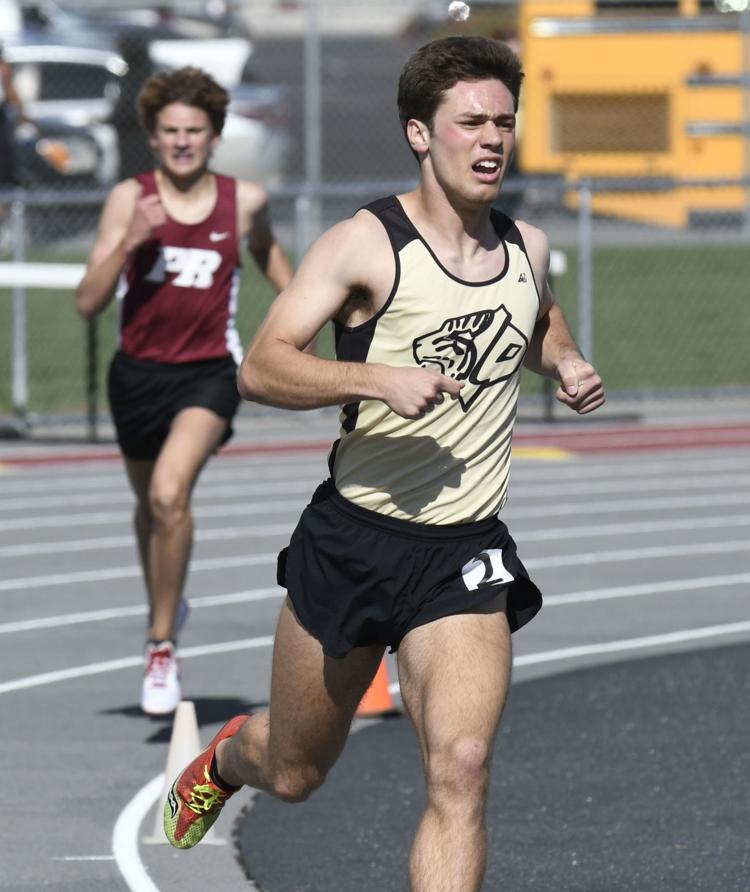 031120 CCAA Nipomo track 13.jpg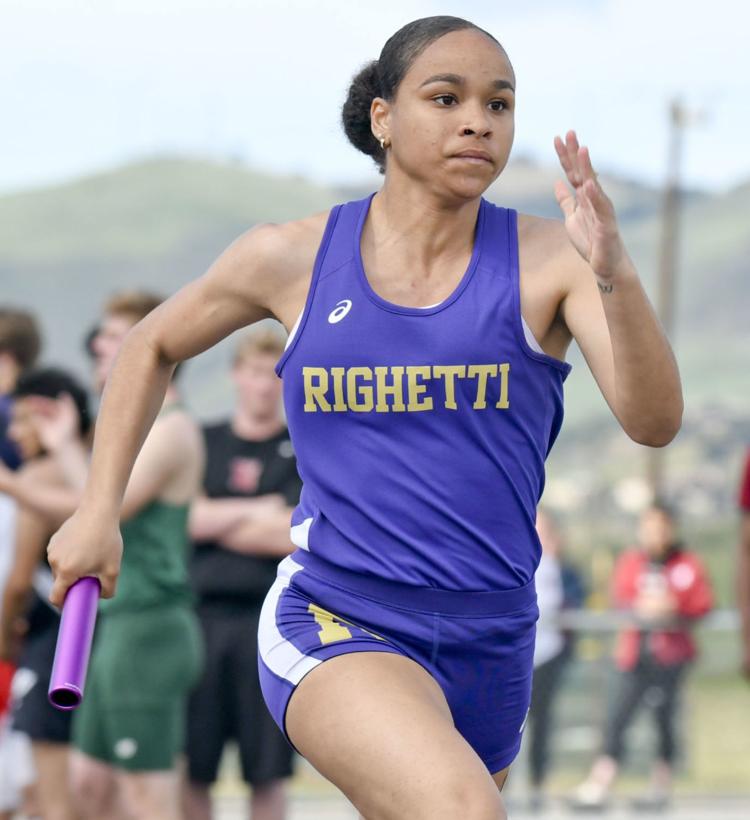 Concerned about COVID-19?
Sign up now to get the most recent coronavirus headlines and other important local and national news sent to your email inbox daily.