Being a first-time county champion is nice, Santa Maria sophomore Yair Torres said Wednesday, but he is looking toward other things.
His Santa Maria varsity teammates and coach seemed to feel the same way after the Saints won a historic championship at the Santa Barbara County Cross Country Meet at River Park in Lompoc.
"This is the first time we've ever won this version of this meet," said Santa Maria coach Brian Wallace, who is also the school's athletic director, after the Saints scored 42 points to runner-up Dos Pueblos' 83.
Torres motored to the front of a five-runner lead pack during the last half mile and won the three-mile race in 15 minutes, 30.80 seconds. Runner-up Joseph Pearlman of Dos Pueblos finished in 15:33.20.
"I've been working on my kick a lot," said Torres.
Torres said he was happy to be a county champion but, "I'm looking more toward the (Ocean League Finals) and (the CIF Central Section Meet)."
In fact, after his team made some school history, Wallace said his runners were in the midst of a post-meet workout. The Ocean League Finals are set for Nov. 7 at Morro Bay High School.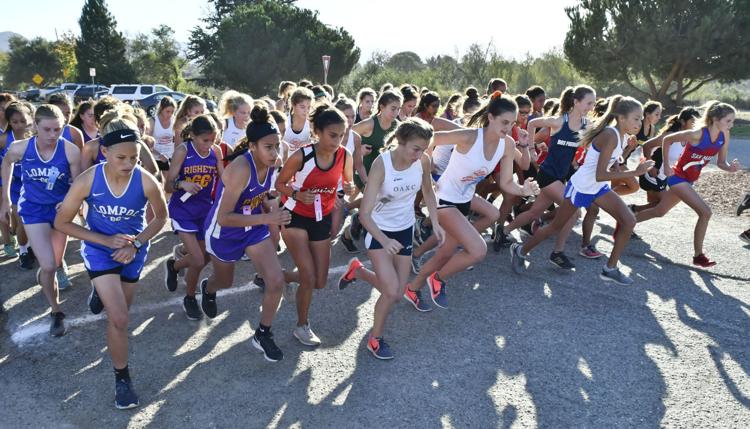 San Marcos junior Madison Funk led her team to a dominating win in the girls varsity race. Funk won the race in 18:14.20. Runner-up Anna DiSorbo of Cate finished in 18:43.40. Santa Ynez junior Kiely West finished third in 18:47.40.
"I'm pretty happy with it," Funk said of her time. In fact, "That's my season best."
Funk helped the San Marcos girls keep their Santa Barbara County dominance going. The Royals scored 28 points to runner-up Dos Pueblos' 104. Righetti finished a strong third with 106. Santa Maria, with its best finish at this meet in years, was fourth out of the nine scoring teams with 122 points.
Funk said her finishing kick helped her to her fast time and her first county cross country championship "I've been working on my kick a lot," she said.
You have free articles remaining.
"I'm very happy with third place," said West. "Concentrating on Madi helped me the most. She's in my league, and she's the one I have to chase after."
Most of the area schools moved to the CIF Central Section earlier in the year, but Santa Ynez was one who stayed in the Southern Section. Santa Ynez joined San Marcos in the Channel League.
Cabrillo finished third in the 19-team boys field with 119 points. Pioneer Valley was fourth with 128, Midland was sixth with 180, Lompoc finished eighth with 228, Orcutt Academy was ninth with 233, Santa Ynez came in 11th with 247 and Righetti was 12th with 295.
San Marcos, which has won this meet the past several years, finished fifth with 135 points.
The top 20 runners in each race medaled. Nathaniel Getachew of Dos Pueblos finished third in 15:33.40 in the varsity boys race, Jedric Callado was fourth at 15:37.40 and Jackson Ballentine of Santa Barbara, in 15:49.40, rounded out the top five.
All five Santa Maria scoring runners finished in the top 15.
Marie Diederichs of San Marcos finished fourth in 19:04.80 in the varsity girls race. Hanni Richter of Santa Ynez was fifth in 19:13.30.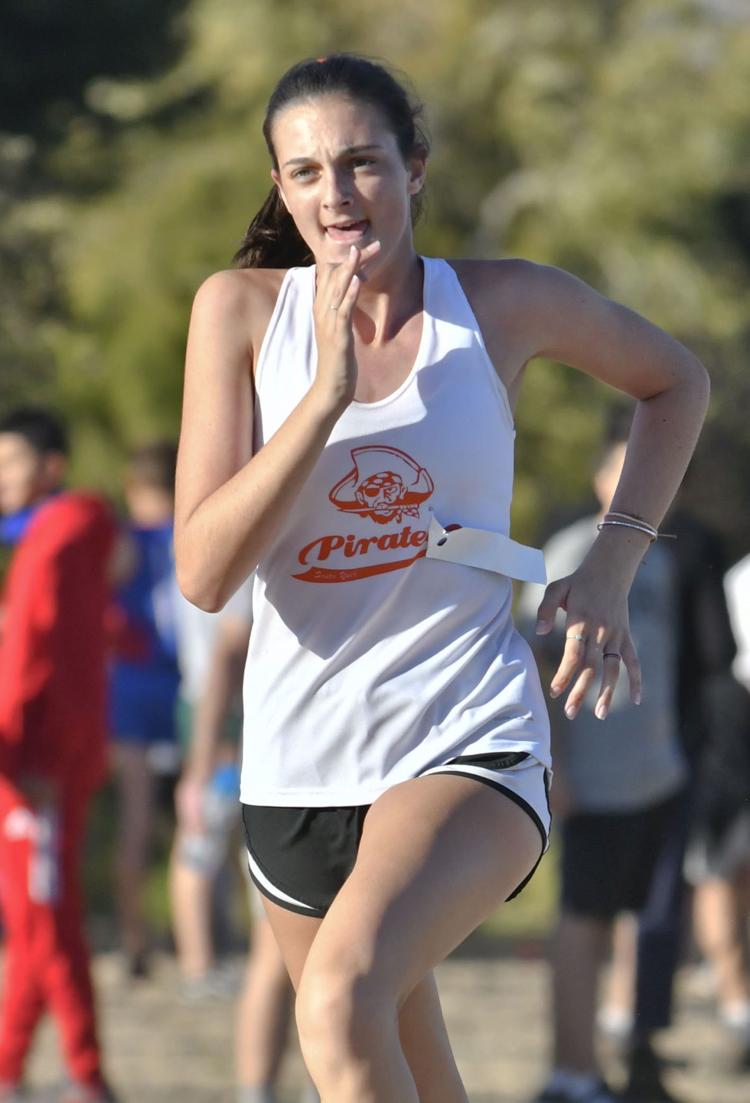 Its two medalists helped Righetti to its third-place finish. Maraitzel Moreno finished ninth and Cristiana Flores placed 19th. Santa Maria leader Luz Genaro was also in the medals. She finished 18th.
Santa Maria won the frosh soph boys team title with 24 points. Santa Maria's Ceferino Quiroz won the race in 16:47.00.
Marcella Valle led the San Marcos junior varsity girls to the team title. Valle won the race in 21:19.50. The Royals scored 22 points.
Kyle Rheinschild of San Marcos won the junior varsity boys race in 17:32.83. The Royals won the team championship with 27 points.