It wasn't always pretty, but the Knights got it done.
St. Joseph used an aggressive, stifling defense to beat rival Righetti 22-7 with a gritty performance Friday night in the game known simply as the 'Battle for the Shield.'
The Knights have won five straight over their rival Warriors and enter the playoffs riding a five-game win streak.
What's more, the Knights are Mountain League champions in back-to-back seasons, taking both titles with decisive victories over Righetti.
St. Joseph finishes the regular season with a 7-3 overall record after going 3-0 in the Mountain League. Righetti is also 7-3 overall, going 2-1 in league.
Just over a month ago, it looked unlikely that the Knights would be here standing with the league crown.
But they reeled off five straight wins. On Sept. 27, the Knights were 2-3 after suffering a 28-14 home loss to Lompoc. They haven't lost since. 
Righetti is headed in the opposite direction. The Warriors started the season with six straight wins, but close out the year with three losses in four games. 
The skid for the Warriors has coincided with the injury to star receiver/defensive back Jake Steels, who injured his ankle in the Dos Pueblos game last month. Steels suited up Friday, but didn't make an appearance in the game. 
St. Joseph used its defense to smother the Righetti offense. Tyler Williams, a junior defensive back, made the game's first big play, intercepting a Righetti pass and returning it to the Warrior 11. 
St. Joseph capitalized on the play with a four-yard touchdown pass from Hunter Barnhart to Noe Carlos, a defensive end used rarely on offense, on fourth down. 
"It was a great feeling getting the offense on the field and it felt like they were on the field for awhile. I got the pick and put the offense in prime position to make plays and they did that," Williams said of his interception.
The Warriors responded though, with a 65-yard drive punctuated by Logan Mortensen's touchdown pass to Diego Macias for 13 yards. 
The game was tied 7-7 at halftime.
But the Knights dominated the second half. 
St. Joseph defensive lineman Daniel Galassi wreaked havoc in the offensive backfield, sacking Mortensen twice and creating a handful of tackles-for-loss. 
"It wasn't just me, it was my whole team," Galassi said. "I couldn't do it without them. Of course, I'll do anything for them. We put the time in, we put the work in and it shows on the field. I love (my teammates) and I'll do anything for them."
You have free articles remaining.
Galassi is 5-foot-6, 195 pounds, not exactly metrics associated with a defensive lineman.
"I used to play slot (receiver) and I try to use my speed to my advantage and get my positioning good and use my hands," Galassi said. "I do that every day with my teammates. We constantly work hours on end and it constantly pays off. Once you start getting the repetition it feels natural."
On the win over rival Righetti, Galassi said, "We do it for the school, we do it for each other and we try not to overhype the game as much as it is. It's just another game to us, we just play for each other and that's the key."
Devin Guggia scored two second-half touchdowns for the Knights. Noah Skarda, the holder on place kicks, picked up a bobbled snap and ran around the right end to score a two-point conversion that put the Knights up 15-7. 
Guggia then scored in the fourth quarter to put the game away.
The game was a testy one. Righetti was called for numerous personal fouls and penalties throughout proved disastrous for the Warriors. Twice holding calls negated first downs and another time a long pass play.
Righetti lost one fumble, which was caused by a strip from Williams, in addition to Williams' interception. St. Joseph also fumbled once and missed a short field goal try, but was able to overcome.
St. Joseph will almost certainly be at home in the first round of the CIF Central Section Division 2 playoffs. Righetti, which will also be in the Division 2 bracket, may get a home game as well, but it's likely they may be tasked with a road game in the first round.
Orcutt Academy 47, Fresno Christian 46
The Spartans scores a big-time Central Sierra League win at Fresno Christian.
Bryce Cofield, the Spartans' quarterback, rushed for 155 yards on seven carries with 2 touchdowns and two sacks on defense. 
Alex Sutton went 2-for-3 passing for 58 yards and a touchdown. He also carried the ball 14 times for 161 yards and a touchdown. 
Cooper Wood added 71 rushing yards and a touchdown for the Spartans as Winston Harris carried the ball three times for 20 yards.
Connor Adams caught a 51-yard touchdown from Sutton. Cameron Carpenter led the OAHS defense with nine tackles a fumble recovery. Noah Nickell had two tackles and an interception on defense.
For the Lions, Matt Holihan had 14 carries for 143 yards and two touchdowns. Tyler McCoy completed 5 of 8 passes for 123 yards and three touchdowns. Timmy Trenkle caught four passes for 112 yards and two scores.
110119 Righetti SJ football 05.jpg
Kidasi Nepa, First Team RB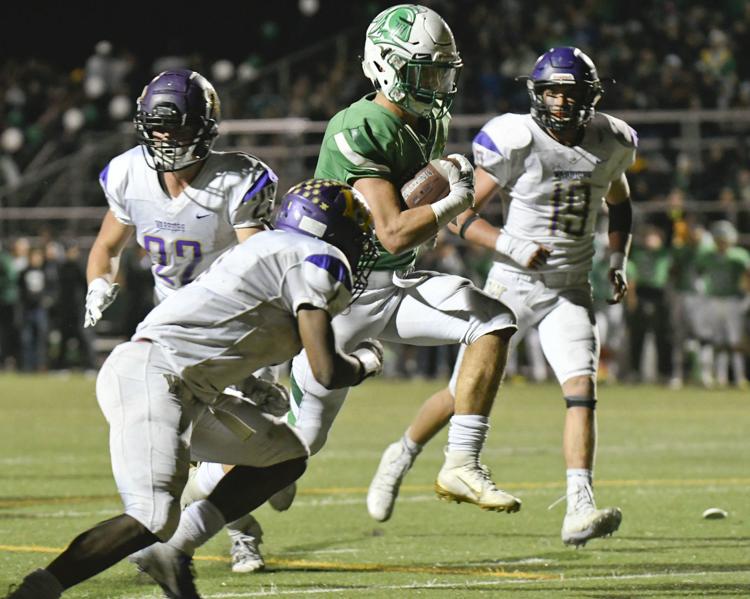 110119 Righetti SJ football 02.jpg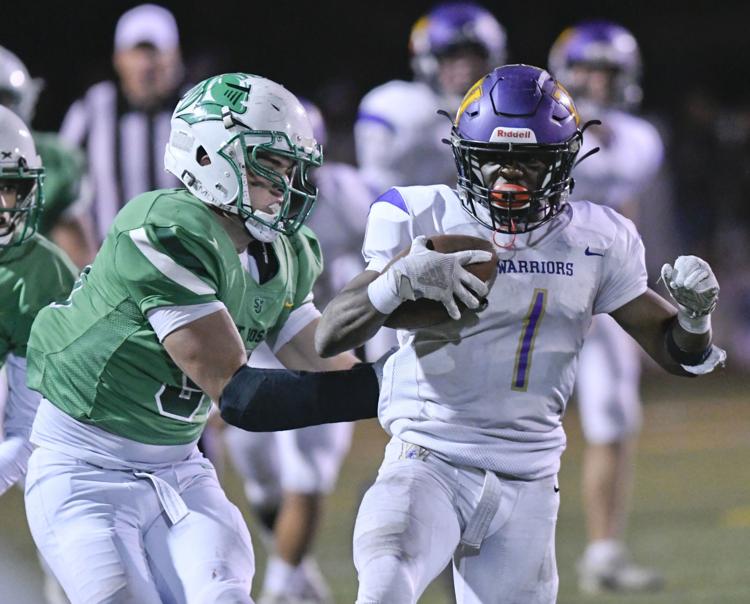 110119 Righetti SJ football 03.jpg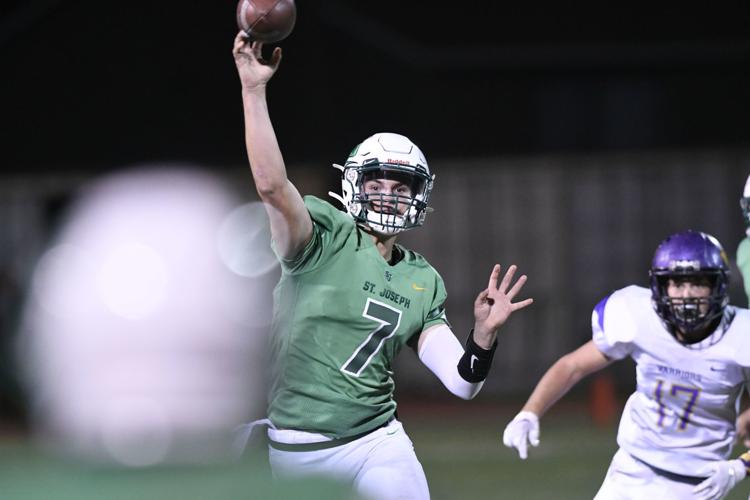 Tyler Williams, Second Team DB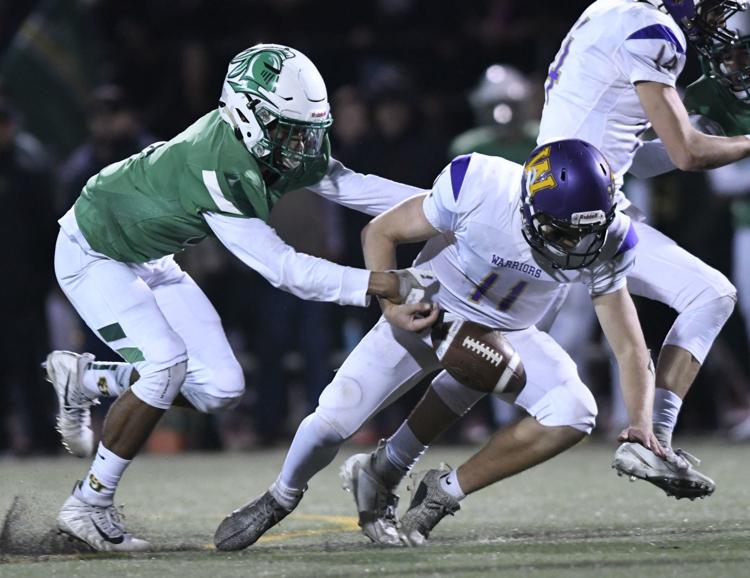 110119 Righetti SJ football 06.jpg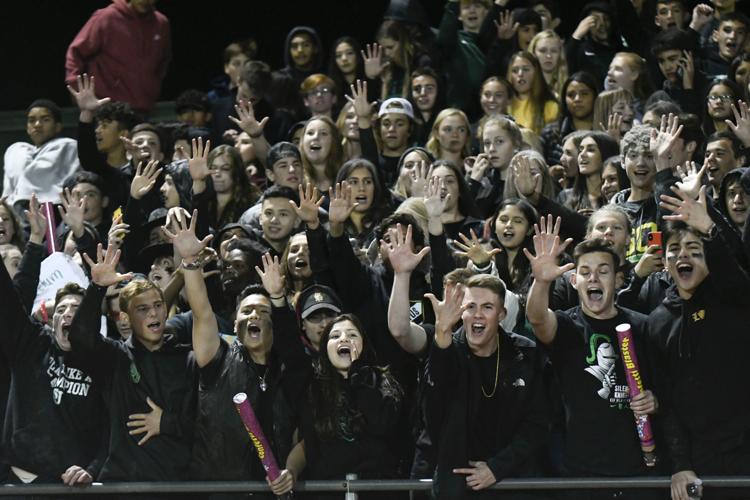 110119 Righetti SJ football 07.jpg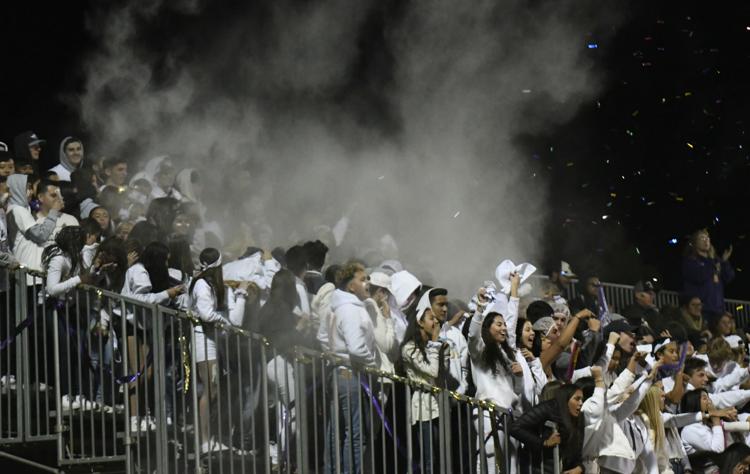 Daniel Galassi, Second Team DL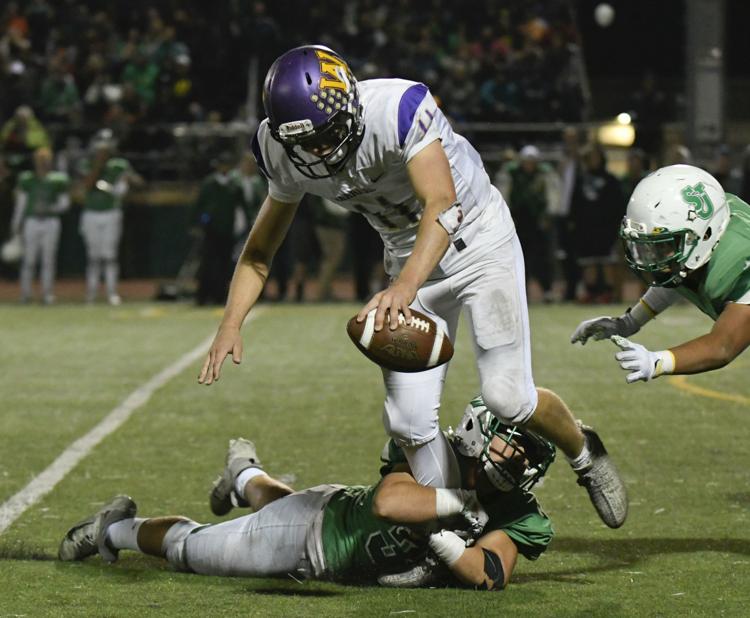 110119 Righetti SJ football 09.jpg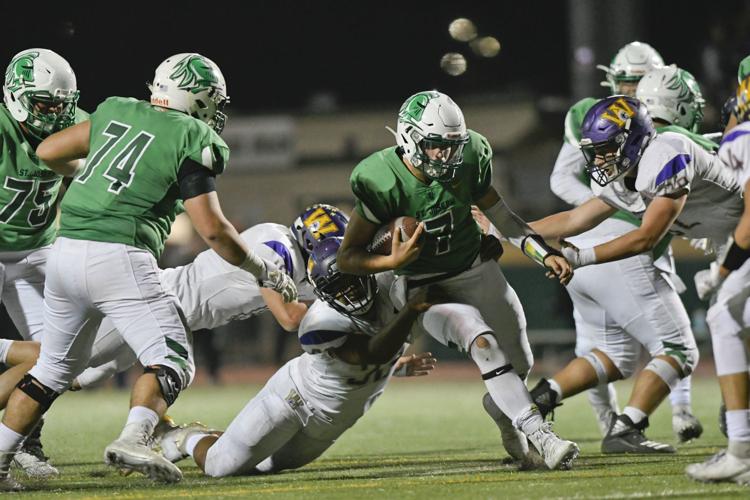 110119 Righetti SJ football 10.jpg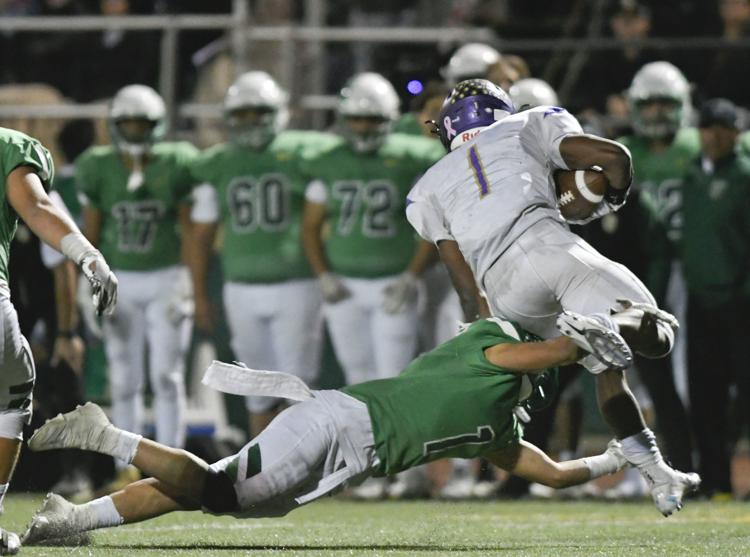 110119 Righetti SJ football 11.jpg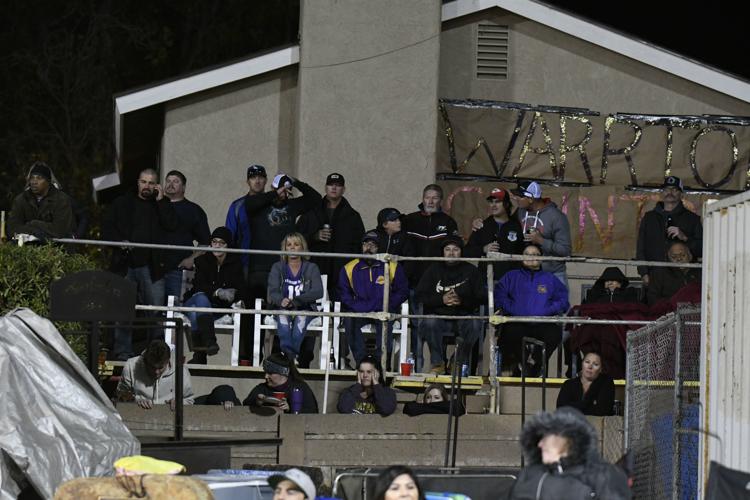 Jordan Fields, First Team LB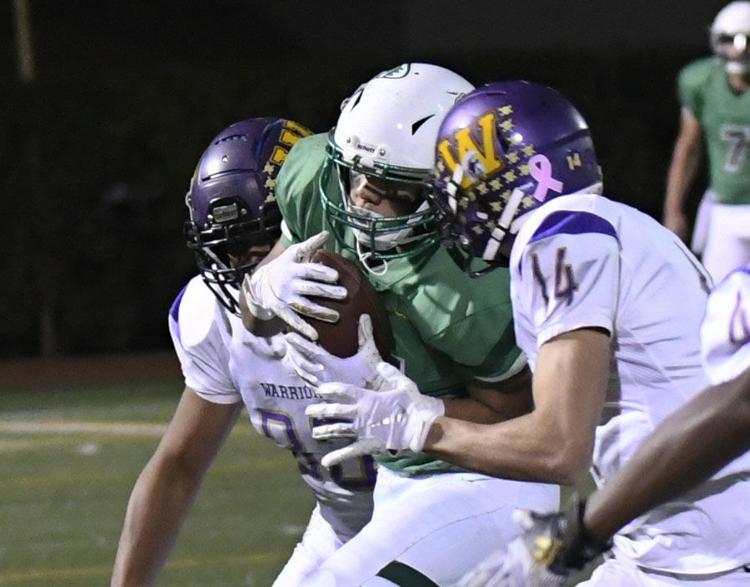 110119 Righetti SJ football 14.jpg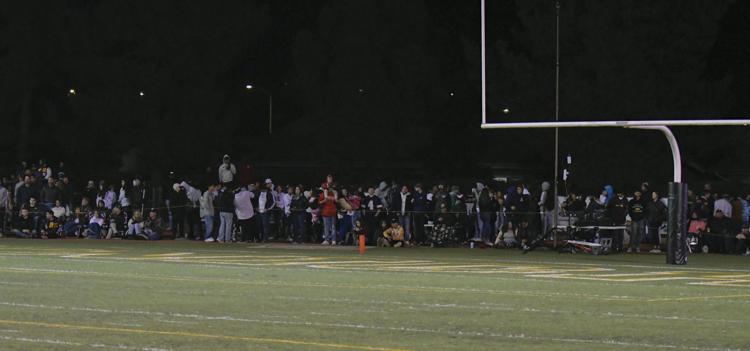 110119 Righetti SJ football 15.jpg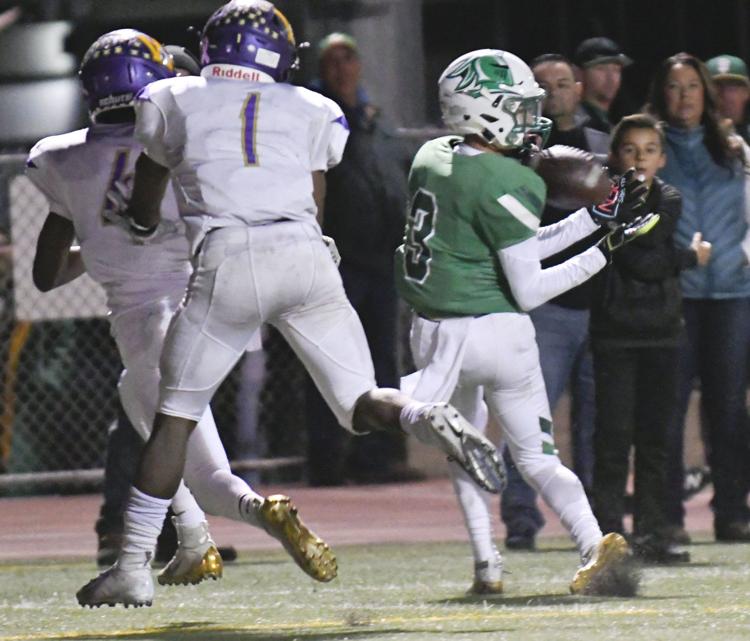 110119 Righetti SJ football 16.jpg
110119 Righetti SJ football 17.jpg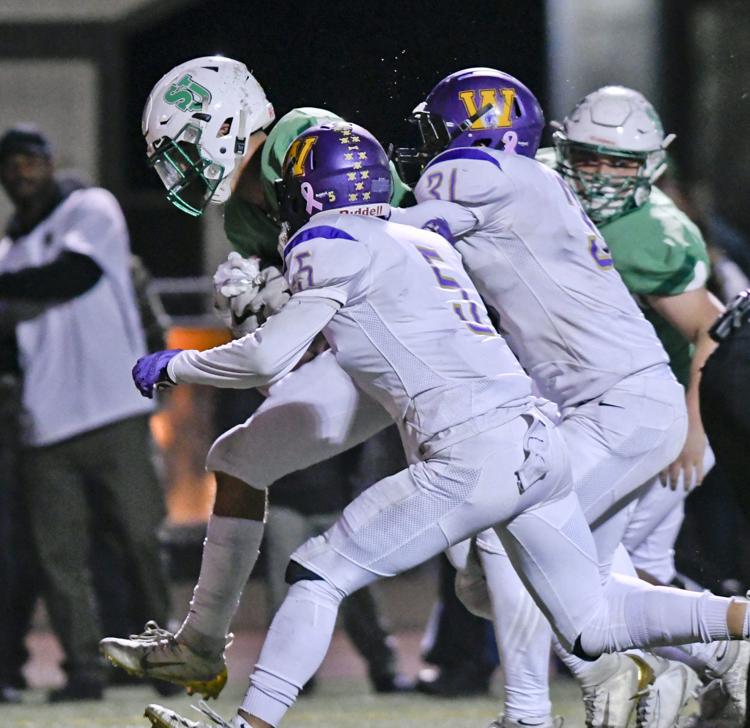 Noah Skarda, Second Team WR/TE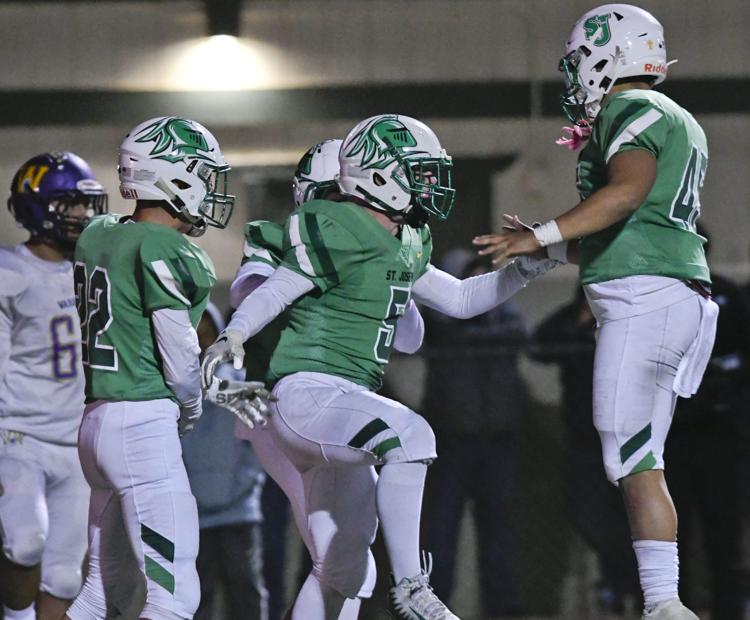 Kidasi Nepa, First Team RB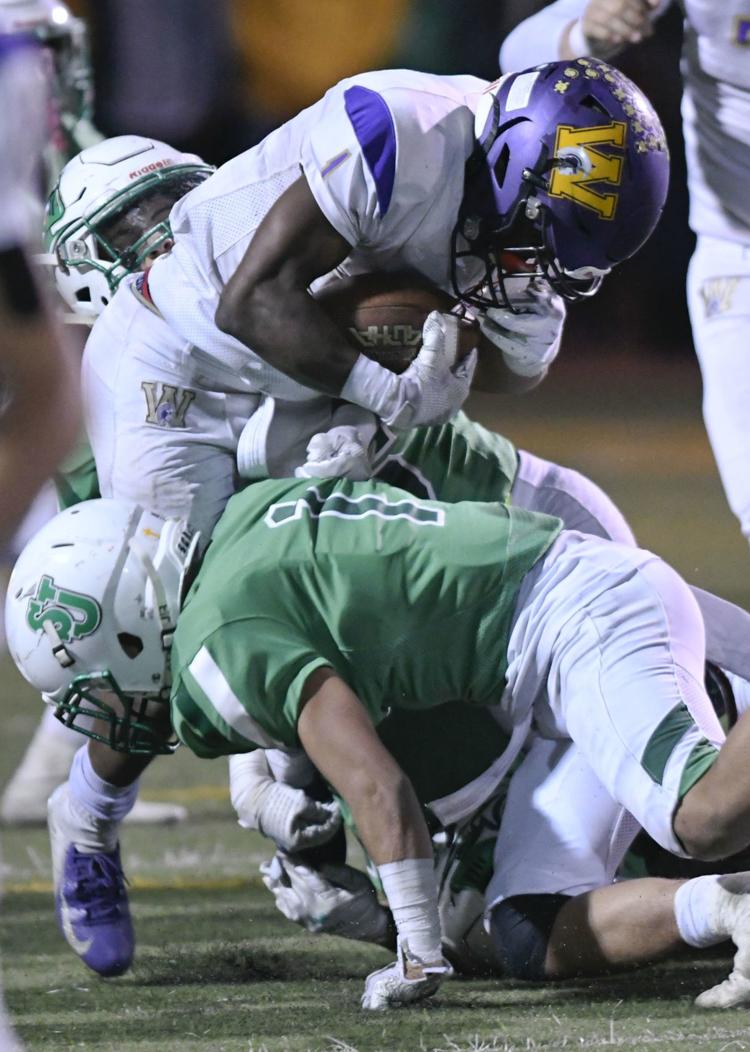 Logan Mortensen, First Team QB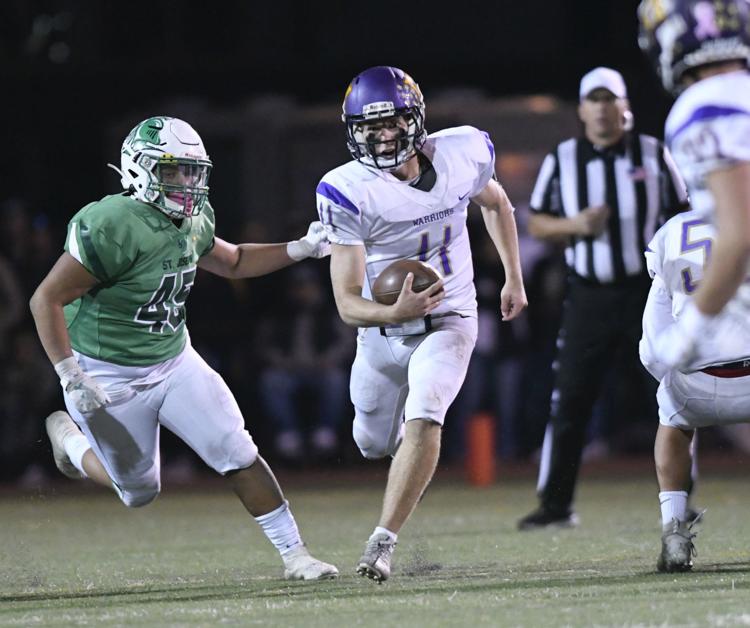 Ethan Davenport, Second Team DL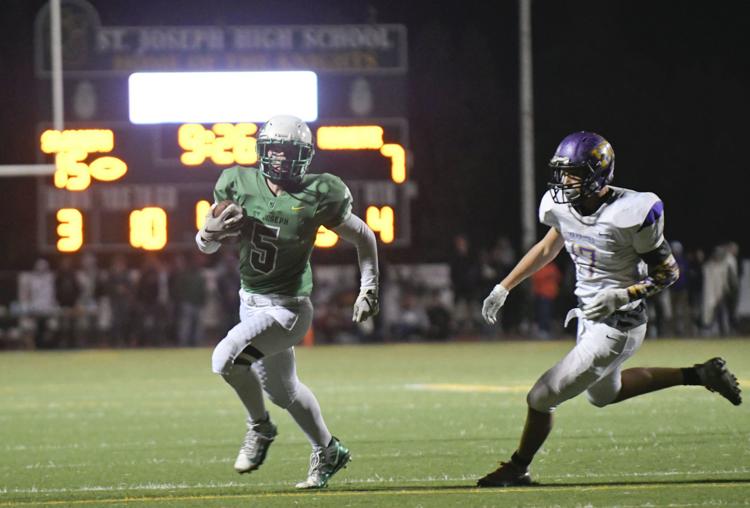 110119 Righetti SJ football 22.jpg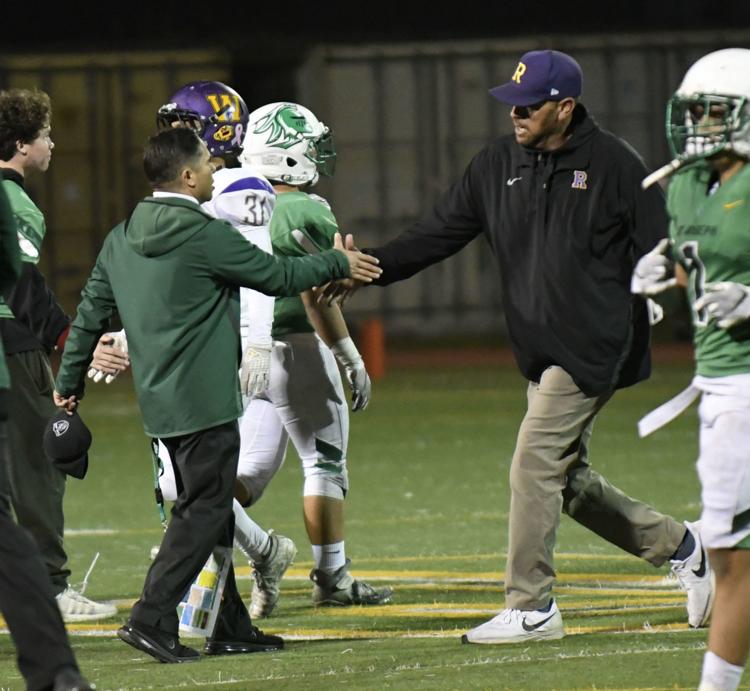 110119 PVHS vs SMHS 10.jpg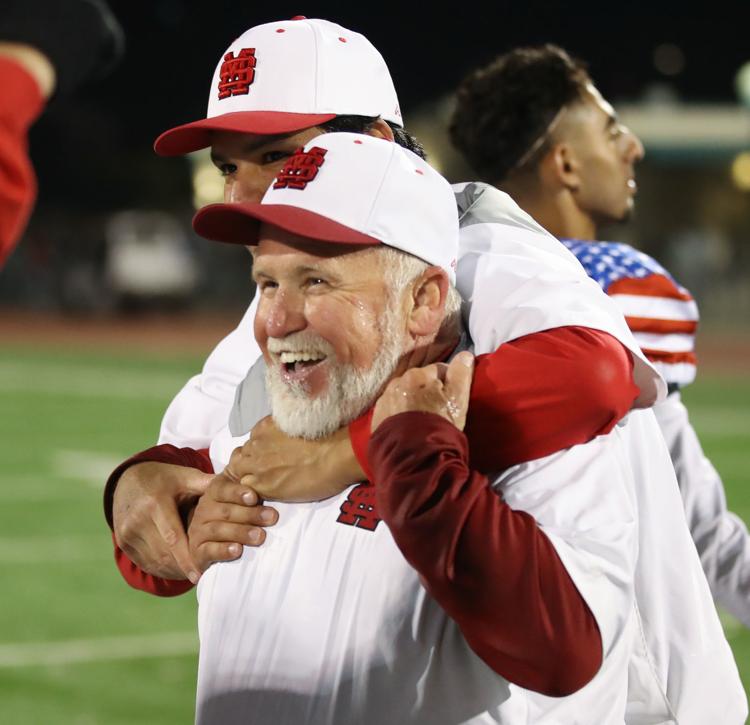 110119 PVHS vs SMHS 02.jpg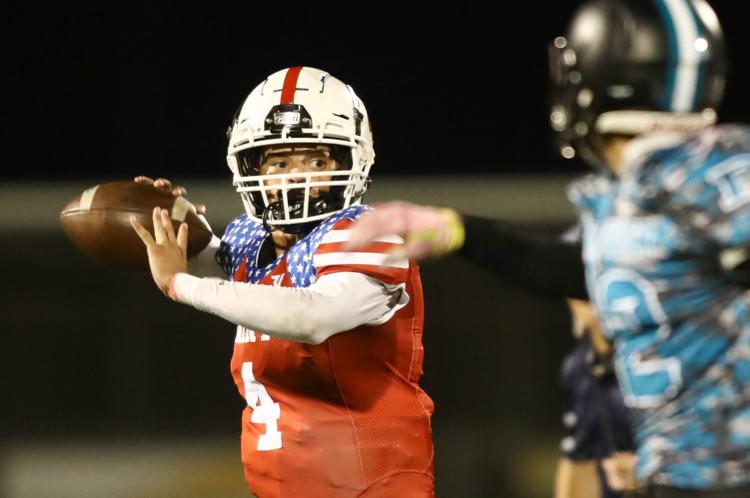 110119 PVHS vs SMHS 01.jpg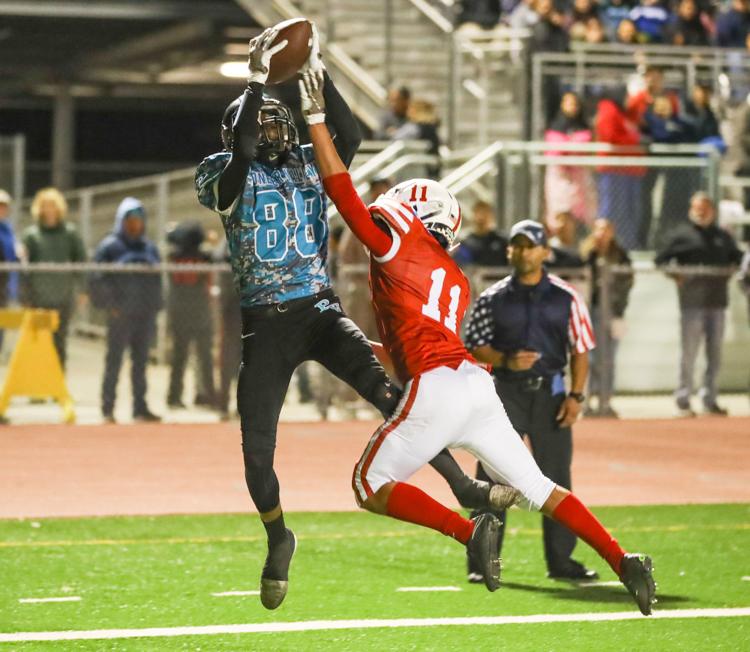 110119 PVHS vs SMHS 03.jpg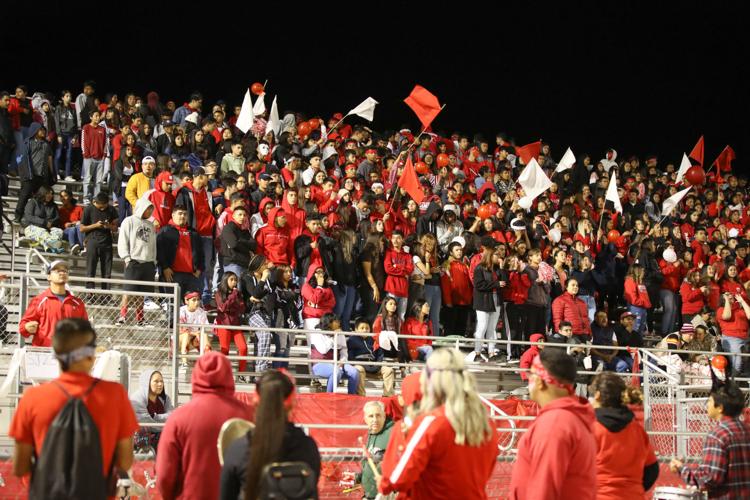 110119 PVHS vs SMHS 04.jpg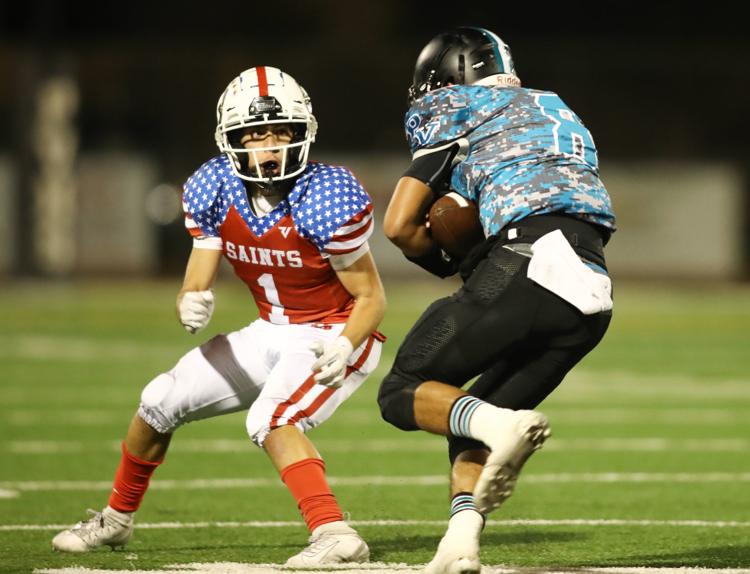 110119 PVHS vs SMHS 05.jpg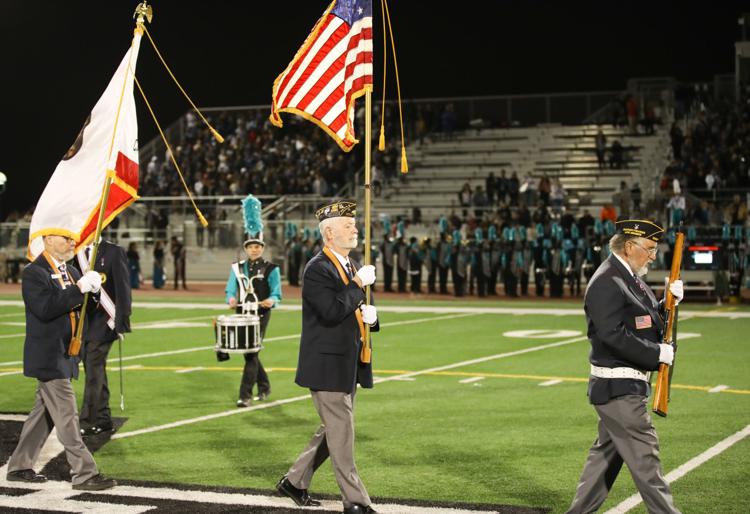 110119 PVHS vs SMHS 06.jpg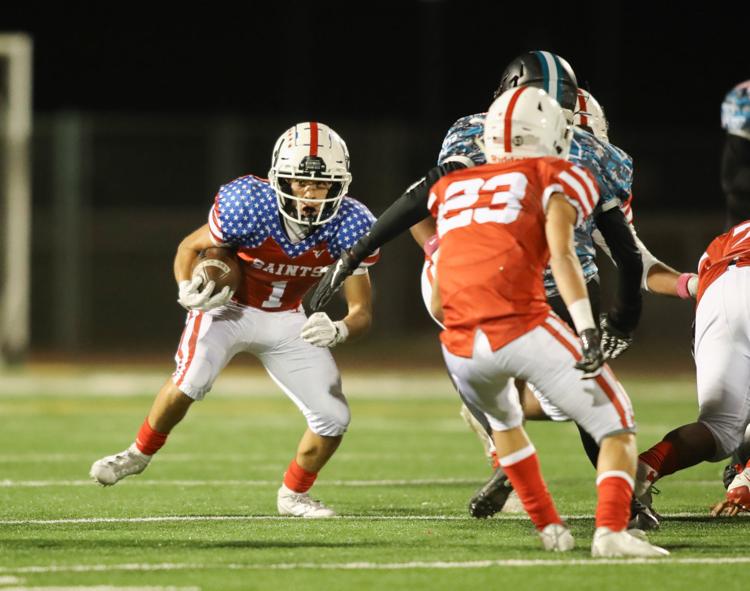 110119 PVHS vs SMHS 07.jpg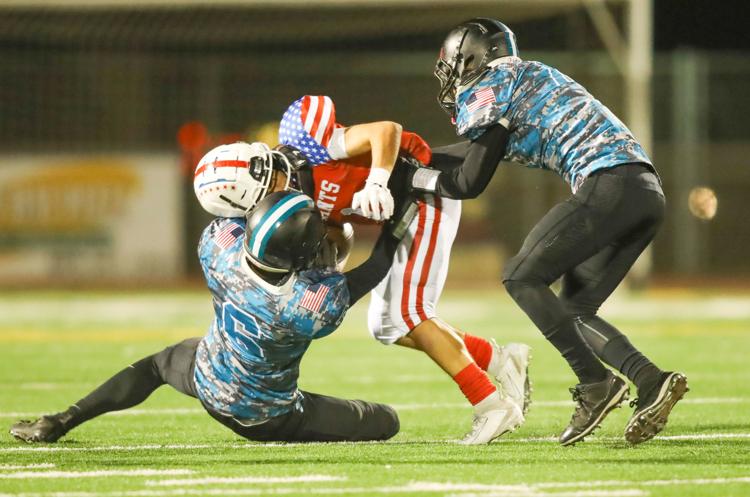 110119 PVHS vs SMHS 08.jpg
110119 PVHS vs SMHS 09.jpg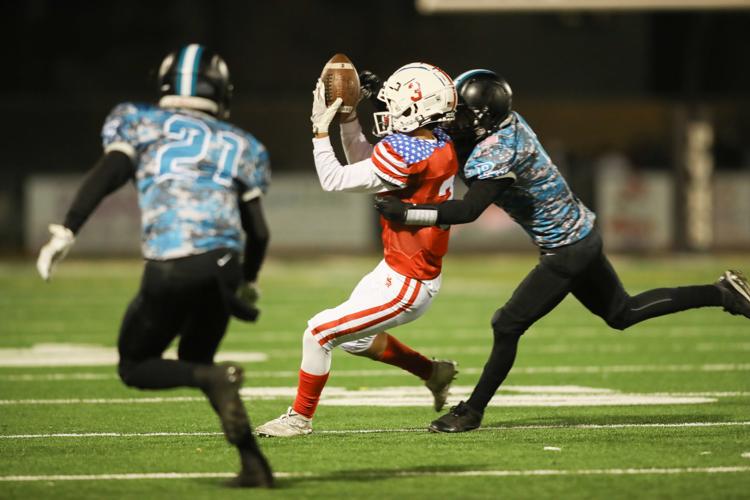 110119 PVHS vs SMHS 11.jpg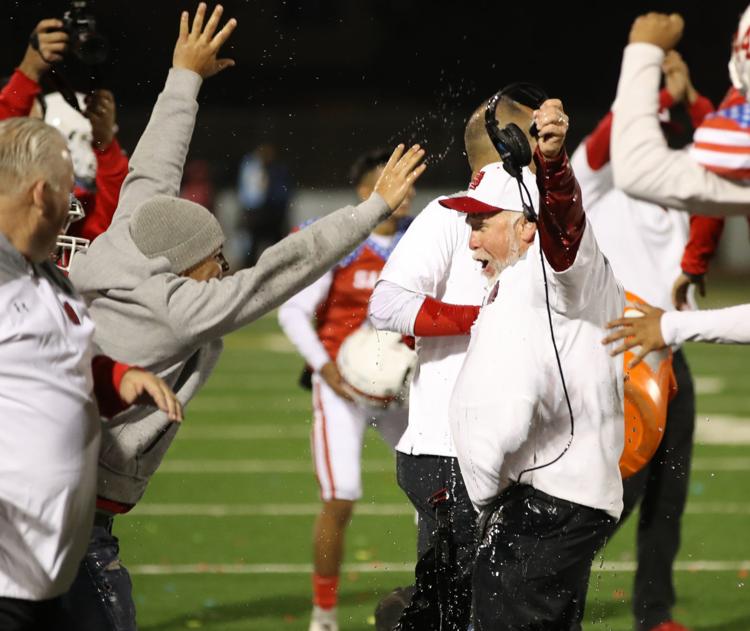 110119 PVHS vs SMHS 12.jpg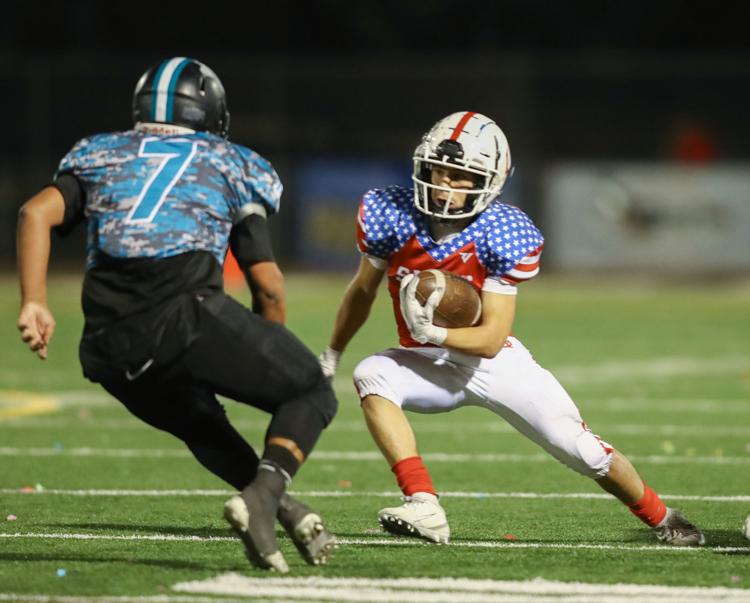 110119 PVHS vs SMHS 14.jpg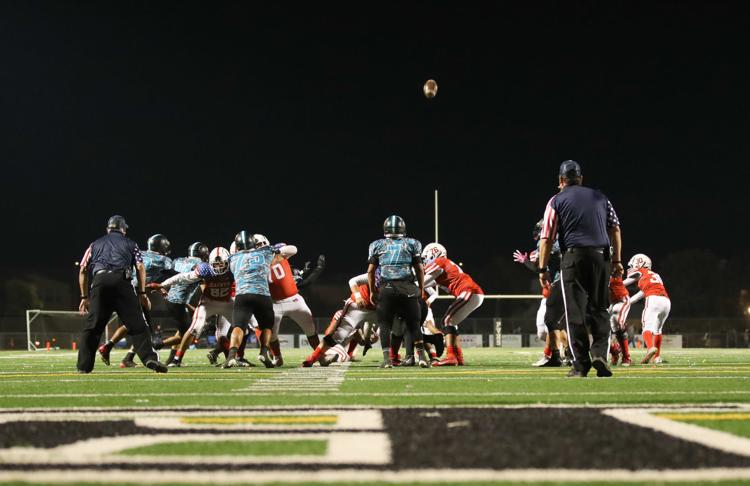 110119 PVHS vs SMHS 15.jpg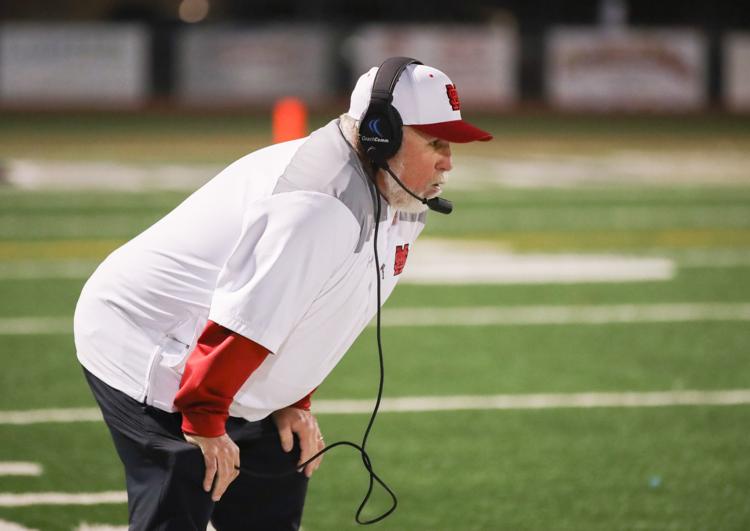 110119 PVHS vs SMHS 16.jpg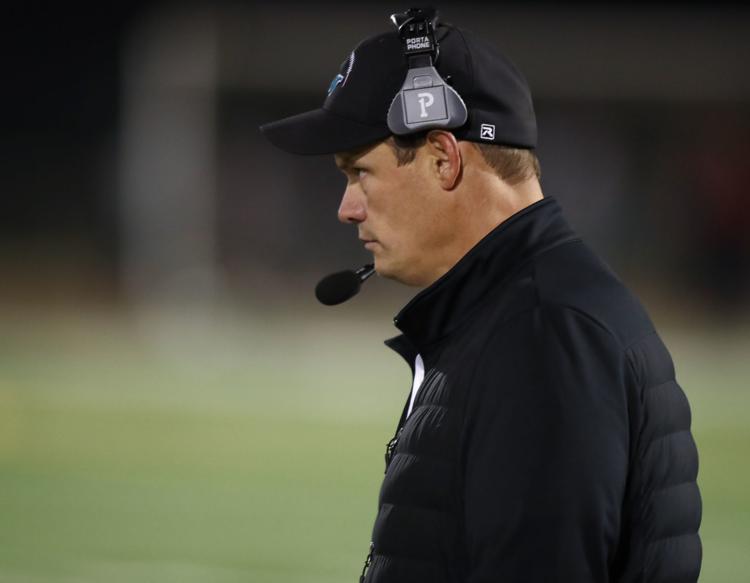 110119 PVHS vs SMHS 17.jpg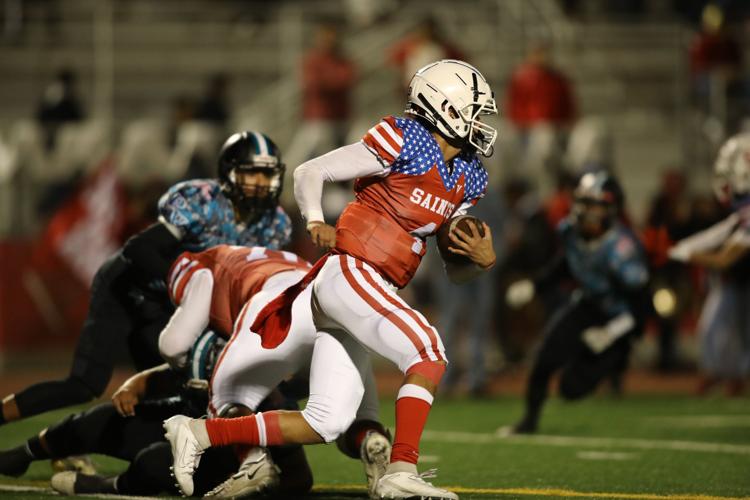 110119 PVHS vs SMHS 18.jpg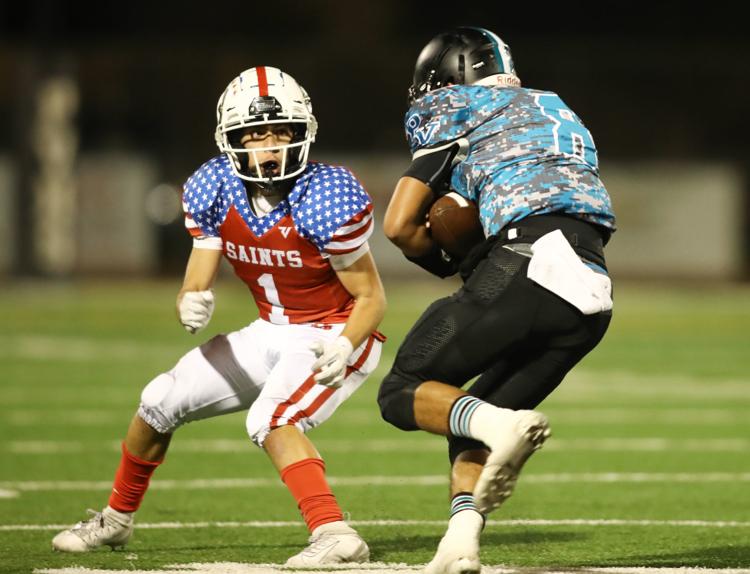 110119 PVHS vs SMHS 19.jpg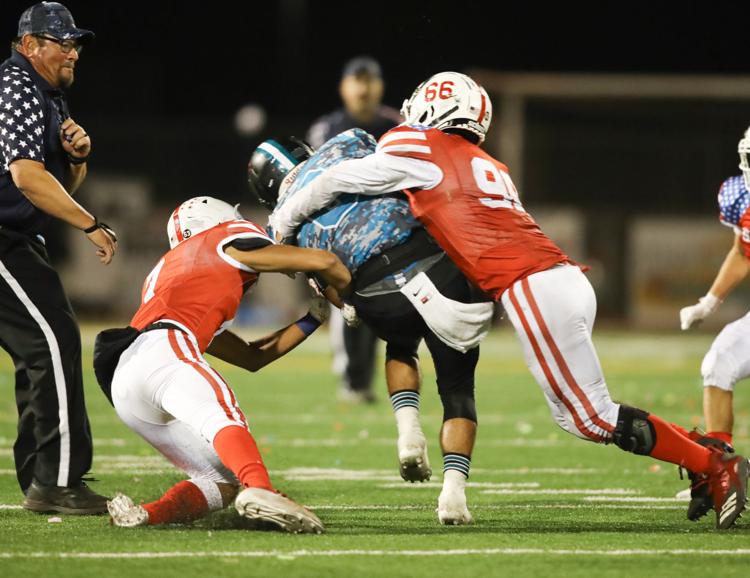 110119 PVHS vs SMHS 20.jpg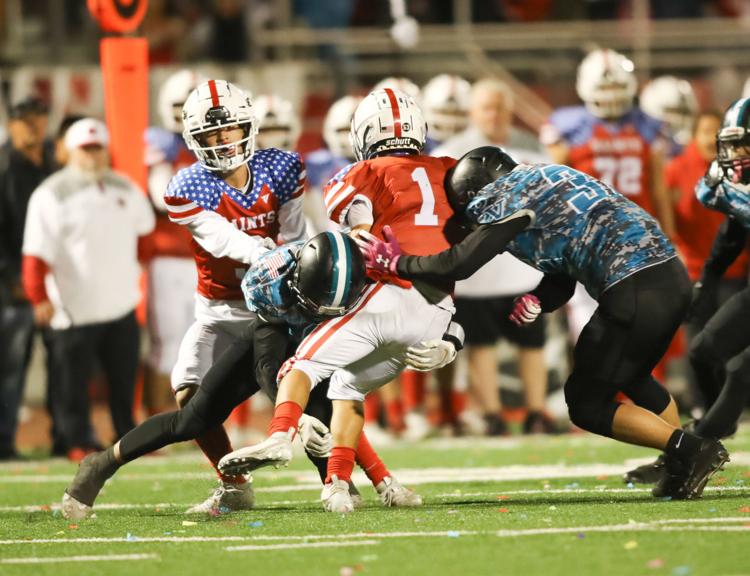 110119 PVHS vs SMHS 21.jpg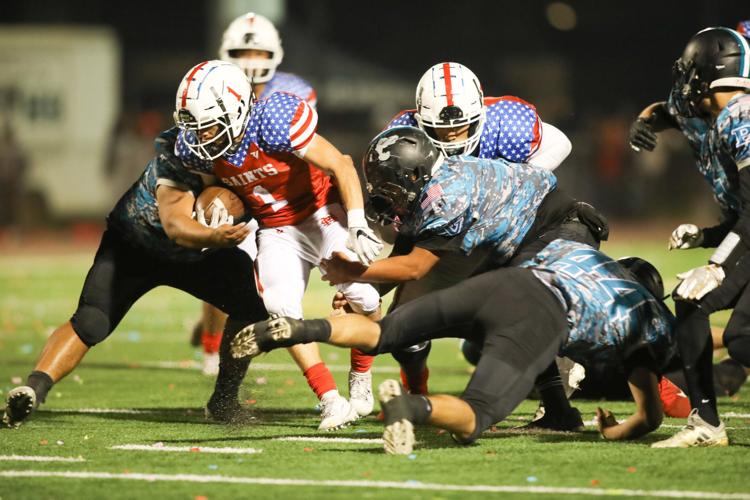 110119 PVHS vs SMHS 22.jpg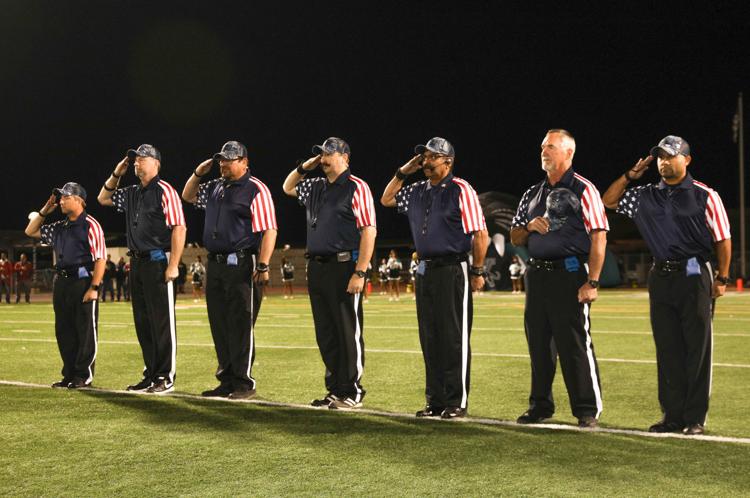 110119 PVHS vs SMHS 23.jpg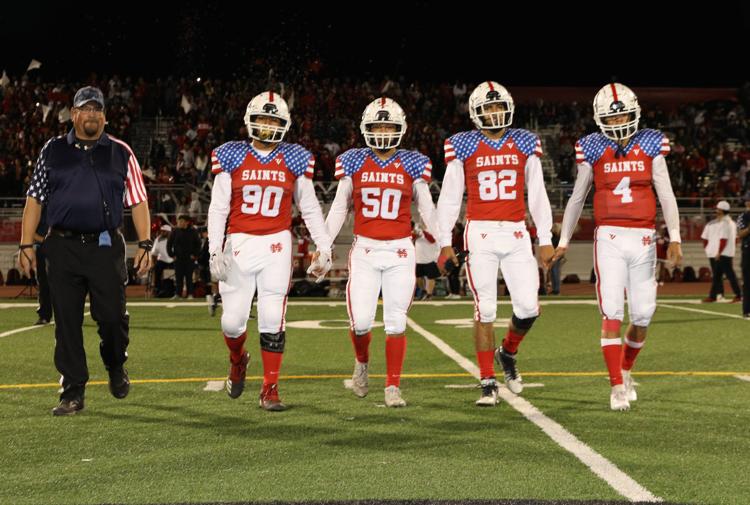 110119 SMarcos SY football 08.jpg
110119 SMarcos SY football 02.jpg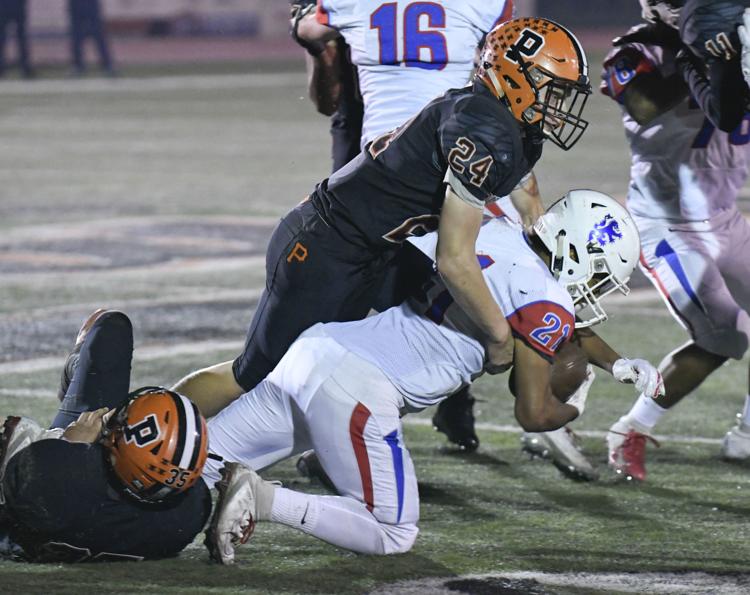 110119 SMarcos SY football 07.jpg
Pirates rout San Marcos in finale
110119 SMarcos SY football 06.jpg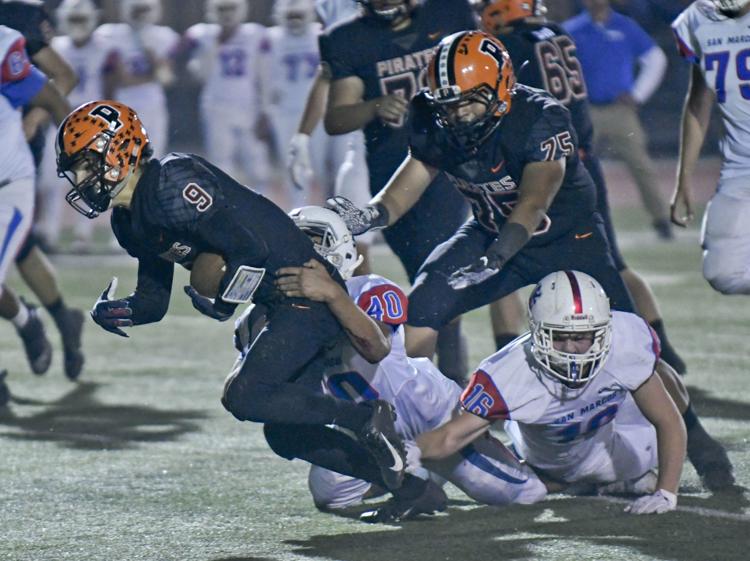 110119 SMarcos SY football 04.jpg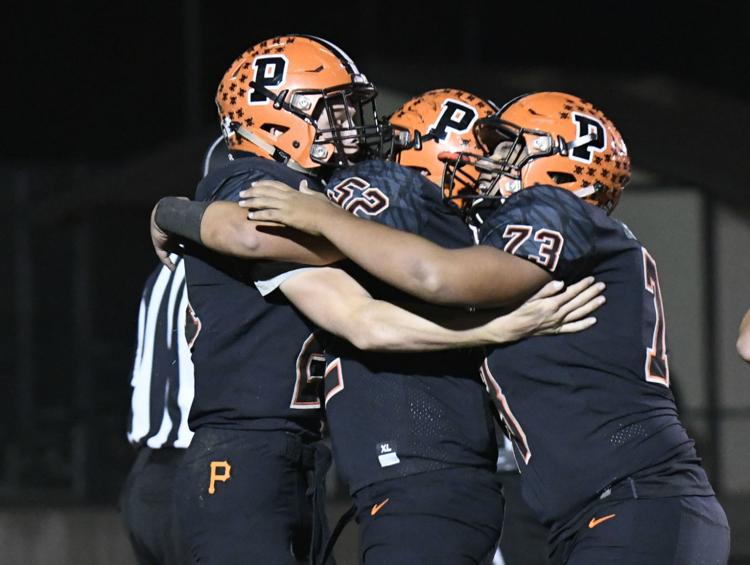 110119 SMarcos SY football 10.jpg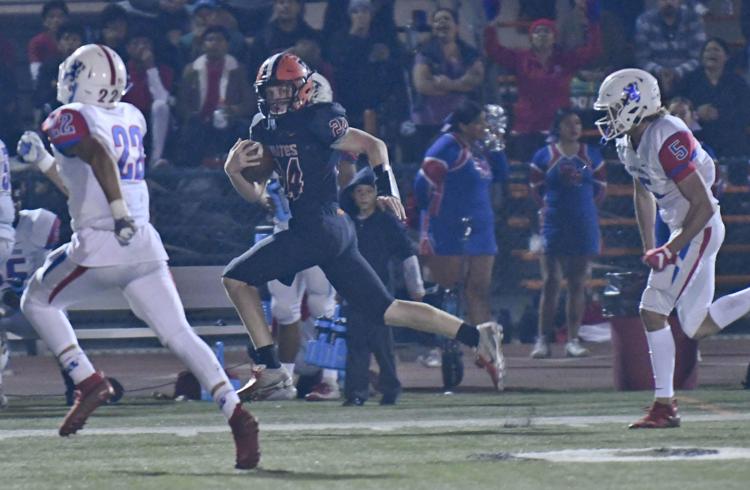 110119 SMarcos SY football 03.jpg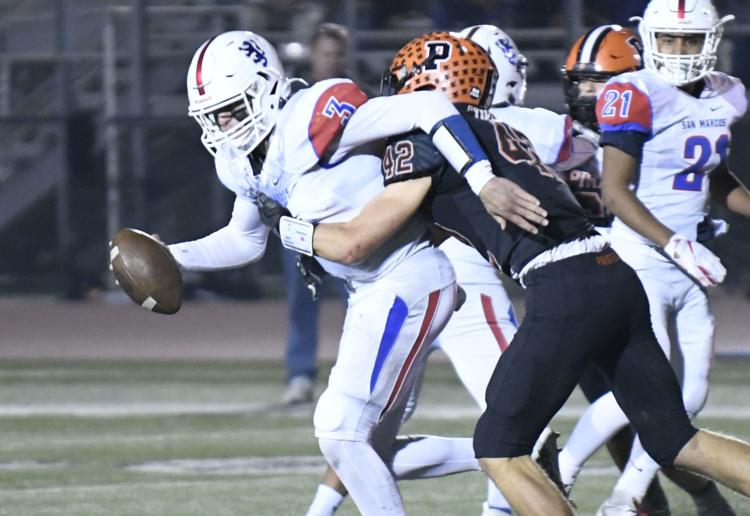 110119 SMarcos SY football 11.jpg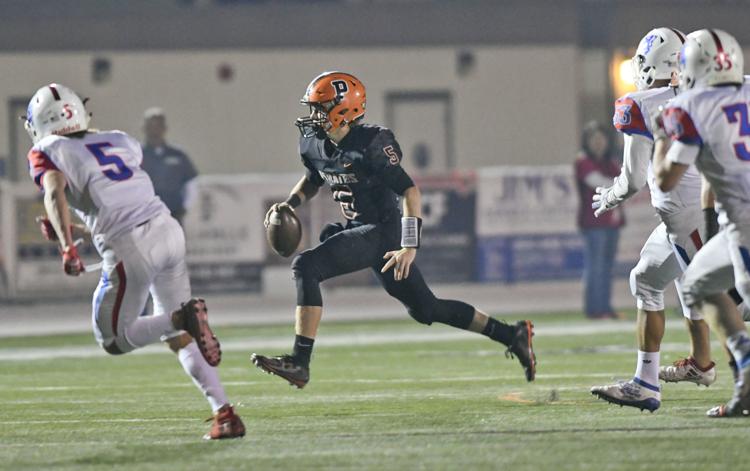 110119 SMarcos SY football 12.jpg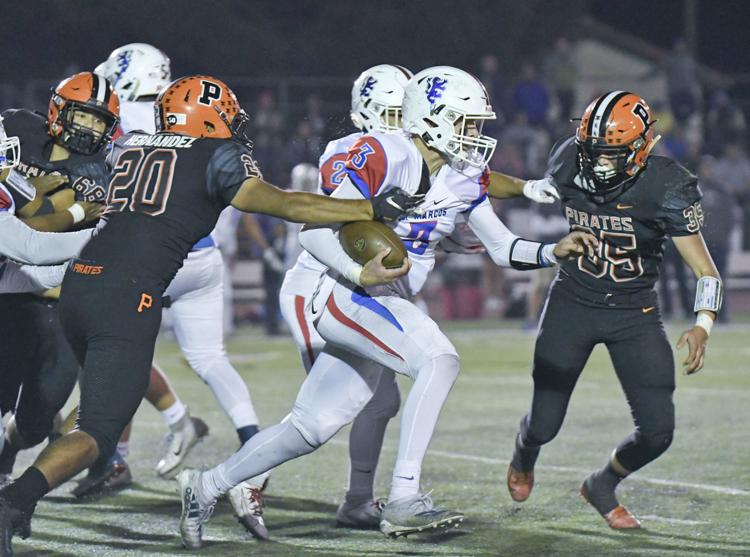 110119 SMarcos SY football 05.jpg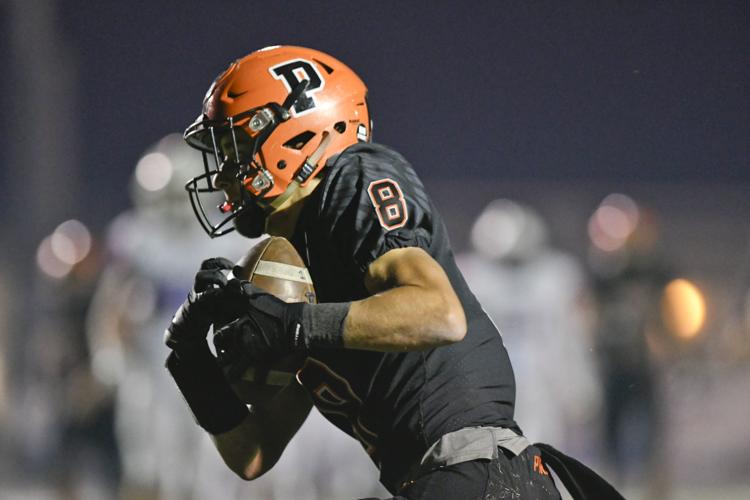 110119 SMarcos SY football 09.jpg