Voting closes at 4 p.m. on Nov. 10.
VOTE on all three sites. Remember to vote on all three sites. The vote totals from all three will be combined and used to determine the winner in each matchup.
Santa Maria Times | Lompoc Record | Santa Ynez Valley News
Sixteen candidates entered. Two finalists remain. 
The Santa Maria Times' girls basketball contest has reached the final round, meaning the last two nominees will square off for the Player of the Decade title. 
The two know each other well: They are former St. Joseph High teammates, and Lompoc natives, Kaitlyn Flowers and Tatiana Dunlap.
GBB: Player of the Decade Final Round
Kaitlyn Flowers vs. Tatiana Dunlap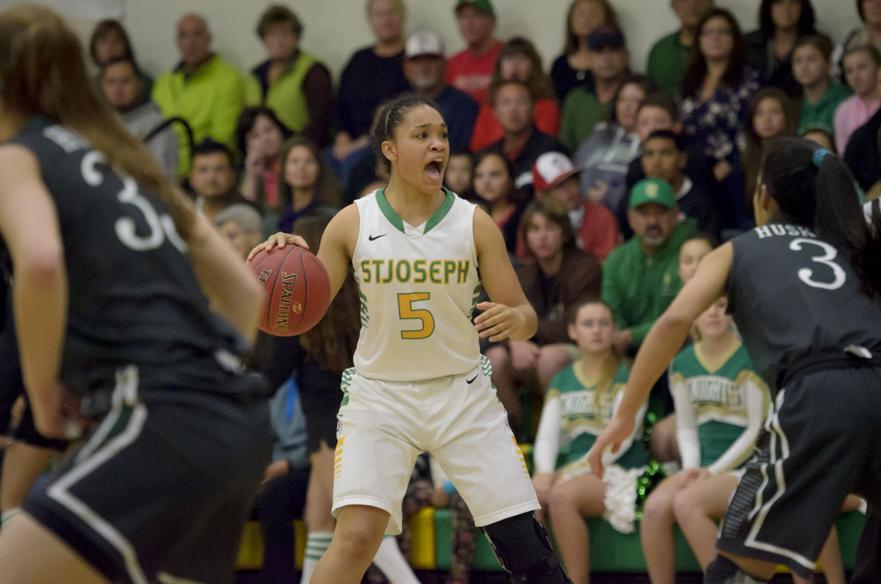 Flowers made it to the final round without too much drama. Dunlap, on the other hand, had to grind out a win over the top remaining seed.
Dunlap narrowly fended off Ashlyn Herlihy of Arroyo Grande in the semifinals. It was a close fight, but Dunlap pulled away late to score the victory, 1,089 to 876.
On the other side of the bracket, Flowers cruised past Heather Madrigal, who played at both St. Joseph High and Arroyo Grande with Flowers and Dunlap, in the semifinals. Flowers voters have consistently led the round-by-round voting. 
In this round, Flowers received 1,443 votes, edging Madrigal, who tallied 1,023 votes as of 4 p.m. Tuesday.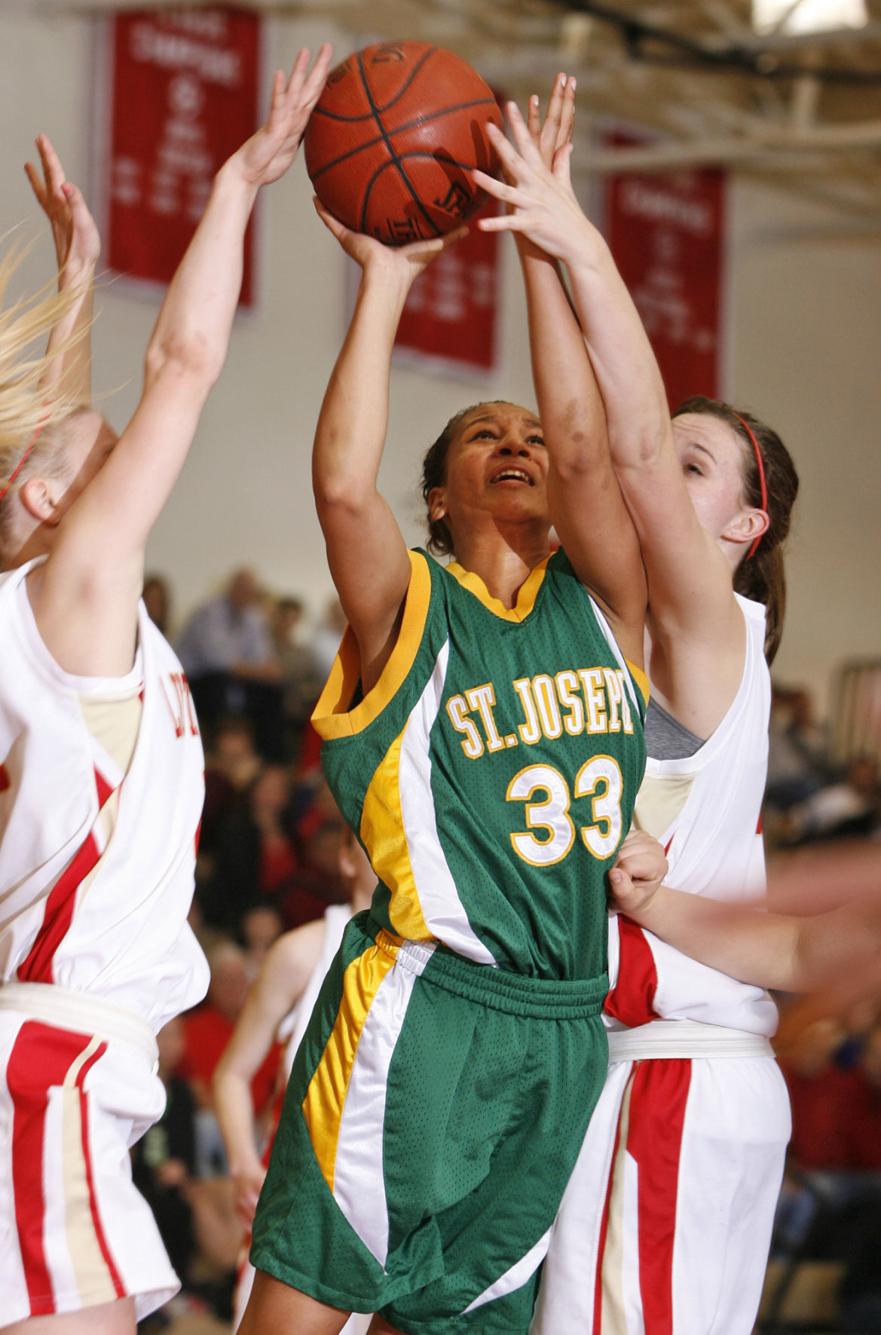 Voting ran from Wednesday, Oct. 28 to closing at 4 p.m. Tuesday.
In all, 4,431 votes were cast in the semifinal round. There were 3,044 votes cast in the quarterfinals and 4,500 votes in the opening round, meaning readers have cast about 12,000 total votes in this contest.
Flowers led the opening round with 446 total votes. She then had 520 in the quarterfinals before taking in over 1,400 votes in the semifinals. Dunlap had 422 votes in the opening round, then 351 votes in the quarterfinals before hauling in 1,089 votes in the semifinals.
Flowers defeated Lompoc grad Danielle Morgan 446-187 in the first round and Cabrillo High grad Erin Jenkins 520-88 in the quarterfinals before defeating Madrigal in the semifinals. Dunlap beat Santa Ynez grad Hailey King in the first round 422-76 and Righetti grad Mariah Cooks 351-260 in the quarterfinals.
Dunlap won a CIF state title in her sophomore season with the Knights. Flowers was a freshman that year and, as fate would have it, filled in for an injured Dunlap in the state title game, giving the Knights valuable defense and rebounding in their win over Bishop O'Dowd.
In Dunlap's three seasons at St. Joseph, she scored over 1,300 points and the 5-foot-8 guard averaged 23.7 points, 3.0 assists, 9.2 rebounds and 2.6 steals per game as a senior.
Dunlap earned one All-Area MVP award, during her senior season. For her career, Dunlap averaged 15.1 points over 87 games with the Knights. As a junior in 2011-12, Dunlap averaged a double-double for the season, with 15.3 points and 10.3 rebounds per game, while also dishing out 3.0 assists and swiping 2.4 steals per game. 
A 2014 St. Joseph graduate, Flowers eventually scored over 1,400 points during her Knight career. As a senior in the 2013-14 season, she averaged 17.9 points, 7.3 rebounds, 3.7 assists and 4.8 steals per game. 
As a junior, Flowers averaged 18.1 points, 4.5 rebounds, 4.9 assists and 4.7 steals. As a sophomore, she scored 18 points a game, adding 4.3 rebounds, 3.2 assists and 4.4 steals per game. She finished her St. Joseph career with 1,448 total points, 503 total rebounds, 326 assists and 391 steals in 110 games. She averaged 18 points a game over the 75 games she played in her sophomore, junior and senior seasons.
Flowers also averaged nearly five steals a game in that span.
Readers have cast votes on the Santa Maria Times' three websites, santamariatimes.com; lompocrecord.com and syvnews.com. The voting for the final round is now live on those three websites and will close on Tuesday, Nov. 10 at 4 p.m. The Times polled current and former coaches to develop its list of nominees for Player of the Decade.