The Santa Ynez Pirates found their stride Wednesday night, Nov. 20, in their boys basketball home-opener against the Orcutt Academy Spartans.
The Pirates (1-1) used a stifling defense to shut down the Spartans (1-1) on their way to a 44-19 non-league victory for their first win of the young season.
"Any time you hold the other team to around 40 points, you have a chance to win," said Orcutt Academy head coach Ryan Smalley. "We just didn't handle their pressure well from the opening jump."
"We certainly got off to a better start than we did against Nipomo (a 67-52 loss at Nipomo Tuesday night)," said Santa Ynez head coach Ray Vazquez. "We sort of found our identity playing man-to-man instead of zone. That helped us find our offensive rhythm."
After trailing nearly the entire game, the Pioneer Valley boys basketball team seemed set to win its season opener with a big finish Wednesday night.
None of the Pirates hit double figures in scoring, spreading the wealth evenly between four players.
Warren Zhang led the Pirates with nine points, Ryan Devitt and Landon Lassahn added eight apiece and Tyler Rasmussen seven.
Camden Smith was high scorer for the Spartans with nine points.
"Camden got a couple outside shots to go in," said Smalley. "With our offense struggling, we had to settle for trying to hit from the outside. Santa Ynez didn't give us many good looks."
The St. Joseph football team has gotten used to being counted out. 
Santa Ynez's defense forced Orcutt Academy's offense to work deep into the 35-second shot clock throughout the evening.
The Spartans were forced to pass the ball around the perimeter, looking for an open man.
It was tough to get the ball inside and too many times, the Spartans had to settle for long 3-point attempts, usually with a defender contesting even those shots.
Zhang got things going with a free throw 18 seconds into the game.
You have free articles remaining.
Nate Rogers followed with a mid-range jump shot and the Pirates were on their way to a 7-0 lead.
In 2017, the Hancock College women's soccer program did not field a team.
In 2019, the Hancock women's soccer team has made history. The 2019 edition is the first women's soccer squad in school history to qualify for the playoffs.
Isaac Luque got the Spartans on the scoreboard with a 3-pointer but the Spartans had trouble handling the Pirates' half-court pressure and fell behind 15-8 after the first quarter.
After the Spartans' Smith sank a foul shot one-minute into the second quarter, the Pirates ran off 10 straight points.
Rasmussen got the run started with a put-back off an offensive rebound.
The Pirates' strong rebounding – they controlled the boards the entire game – led to two quick Zhang fast break layups.
Lassahn ended the run with a layup, giving Santa Ynez a 25-9 lead.
The score was 27-11 at the half and 37-15 after three quarters.
Vazquez emptied his bench in the fourth quarter and has his team slow its pace.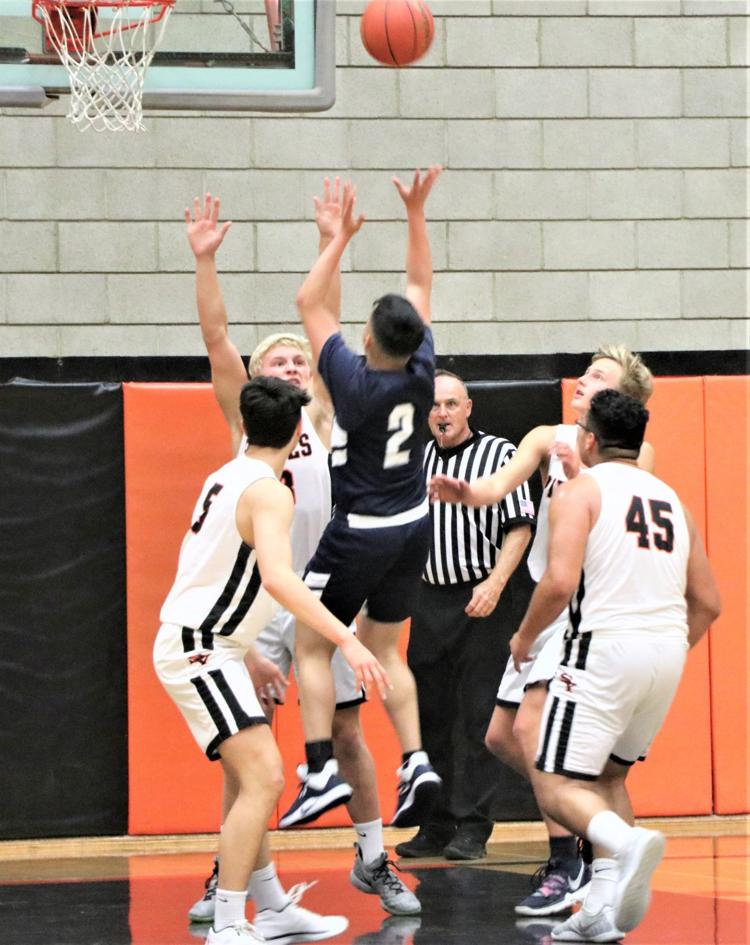 "They're a solid team defensively. I'm disappointed in our overall execution. We weren't able to handle their pressure and work our normal motion offense," said Smalley. "When we did get to go in for a layup, we missed too many of those shots."
"We go eight or nine deep. Tonight we had seniors playing like seniors," said Vazquez. "Nate Rogers only had four points but he got us into our offense all night.
Siggy and Tyler played tough inside and Landon in only a freshman – we've got to find him some minutes. This is a fun group. They're very coachable. We found some rhythm tonight and we're only going to get better."
Santa Ynez will make it three games in three nights when they host Morro Bay on Thursday.
Orcutt Academy is off through the Thanksgiving break. The Spartans next host Santa Barbara's Garden Street Academy on Monday, Dec. 2 at Lakeview Junior High.