The first Round Table luncheon of the new year featured two first-time Athlete of the Week winners on Monday.
Valley Christian Academy basketball player Lindsay Mikkelson took home the Female Athlete of the Week award while Cabrillo High wrestler Patrick Durham was named Male Athlete of the Week.
Durham was one of the top linebackers in the area in the fall and transitioned to an upper-weight wrestler in the winter. 
He won the Dinuba Invite on Saturday. There he defeated the 12th-ranked wrestler in California at 170 pounds. Durham also took second at 183 pounds during The Bash tournament at Pioneer Valley held the weekend after Christmas.
As other student-athletes chowed down on the pizza provided by Giavanni's in the pizzeria's banquet room on Monday, Durham had to abstain. The senior continually fluctuates from the 182-pound weight class down to 170 for big tournaments.
"In football you get to bulk up and eat whatever you want, but it's harder on your body. In wrestling you can't eat, you've got to watch your weight and you have to cut," Durham said. "It's constant practice, too."
Durham had been to the Round Table luncheon many times before Monday's appearance.
"It's the first time I've ever got the award and I've been coming here since my freshman year," he said. "I'm just happy to be here."
Mikkelson won Most Valuable Player honors at the Lions' own tournament as the sophomore led her team to the tourney title. She averaged 18 points, six rebounds and four steals over her team's three games. Mikkelson poured in 20 points in a 57-50 win over Santa Maria in the tournament championship on Dec. 28.
"It's really cool, it's really cool," Mikkelson said of her Athlete of the Week award. "Especially to beat Santa Maria and do it as a team, do it together. We worked hard and all that hard work really paid off. It's great."
Cabrillo wrestler Patrick Durham and VCA basketball player Lindsay Mikkelson earned Athlete of the Week honors at Monday's Northern Santa Barb…
Mikkelson and the Lions, coached by Randy Stanford, head up to Coast Union in Cambria Tuesday night in a big Coast Valley League game. Mikkeslon is confident the Lions can challenge the Broncos. 
"Coach calls us 'The Great Eight,'" Mikkelson said. "There aren't many of us - we have a freshman, four sophomores, a junior and two seniors - we're young but it's been really cool to see us work together, especially my class."
Mikkelson's game is built off driving to the hoop and drawing fouls and scoring inside. 
Desiree Hitch raced past the century mark as Righetti's girls basketball coach. She earned her 100th coaching win at Righetti when the Warriors won 55-40 at Mission Prep Friday night, then got her 101st career win the following night in a 61-57 win over Pioneer Valley. 
"The short corner jumper works for me, too," Mikkelson said. 
On June 21, Stevie Wisz, 21, underwent successful open heart surgery.
Lompoc
Former athletic director Dick Barrett spoke for the Braves. 
Lompoc was represented by soccer player Anthony Morales, basketball player Hayley Zavala and wrestlers Gracen Hayes and Chloe Gabriana. 
"Hayley is one of our taller girls and she plays around the hoop a lot," Barrett said. "Our boys soccer team is 3-3-3 and Anthony, a senior, is a midfielder with a couple goals. We don't have a full girls wrestling team, we have four girls and Chloe is an outstanding sophomore. She was the league champ and Masters qualifier last year. Gracen is from a great family of wrestlers. He finished fifth at The Bash and he only has one loss on the season."
Cabrillo
Athletic director Gary West brought girls basketball players Morgan McIntyre and Thea Reagan. 
"Thea is averaging about four steals a game and shoots 91 percent from the free throw line," West said. "Morgan leads the team in scoring and had 20 points against Adelanto in the tournament last week."
Hancock
Cary Nerelli spoke for the Hancock women's basketball team, introducing players Danielle Morgan and Sarah Gudeman.
"We're off to a very good start, we picked up some great wins," Nerelli said. "We feature a lineup that returns almost no experience from last year but still we rebound from injuries, we rebound from illness and we find ourselves right in the middle of the playoff race. We don't start conference play until January 22 when we had down to Moorpark."
Gudeman and Morgan are the Bulldogs' captains, though Morgan won't play this year due to a torn labrum. Gudeman is from Nashville, Indiana, and is an Air Force veteran.
"I ran into her in a PE class last year and she was flying all over the court and I knew she could play," Nerelli said. "She's been an outstanding captain and I think the years in the Air Force have had something to do with that. Our kids respect her and follow what she says."
As for Morgan, Nerelli says she's expected to be back on the court next season with the Bulldogs. 
"She was all set to have a great year this year. She worked hard all offseason," Nerelli said of Morgan. "She worked all spring, then she tore her labrum, that's an injury she suffered in high school. She played through it last year and was an All-Conference guard. We were looking for big things this year and it just didn't happen. She's getting her year back and will be bigger and stronger next year. With her and our other players we'll be one of the stronger teams in the area."
Valley Christian Academy
Stanford brought Mikkelson, Alayna Kerley and Hannah McCoy from his girls basketball team. 
"We're finally getting Hannah healthy and to where she needs to be and we're looking for big things from her," Stanford said. "Alayna is a sophomore forward and she's been doing a great job for us adding some scoring and rebounding." 
St. Joseph
Boys soccer coach Alex Spence spoke for the Knights, introducing players Tanner and Toby Morgan, who are twin brothers. 
"Tanner is a young freshman and has played any position we've asked," Spence said. "He's got a great attitude. Toby is a central defender and has played against big, strong and gifted players and he's never backed down. He's never looked out of place."
Zayda Altheide spoke for the SJHS girls basketball team. Alexis Brackett, another senior, was introduced for the Knights.
"We just finished a tournament in Las Vegas and we went 3-1," Altheide said. "Alexis was named to the All-Tournament team. We play Nipomo at home on Tuesday."
The Knights start Ocean League play against Atascadero later this week.
In a busy year for three local professional boxers, John Leo Dato and Jose Balderas remained perfect for their pro careers, but Karlos Balderas was knocked out and took his first loss.
Righetti
Girls basketball coach Desiree Hitch brought players Mishila Garcia, Malia Cabigon and Abigail Salazar. Hitch's Warriors are 14-2 and host Arroyo Grande in a critical Mountain League game Tuesday night. 
"We've had a pretty good start so far, we're 3-0 in league," Hitch said. "Shi has played a really big role for us. She's one of my captains and she has great leadership. She's deadly around the 3-point line. Abigail is my point guard and she hit some big free throws against Pioneer in the last minute on Saturday. She's been doing a great job defensively and running the offense. Malia is a big presence on offense for us. She averages 13 points a game and is double-digit in rebounds too. She's inside and out. She's a great leader and captain on the team.
"We're excited for AG and the girls are ready. It's going to be one of the tougher games in league for us."
010620RoundTable01.JPG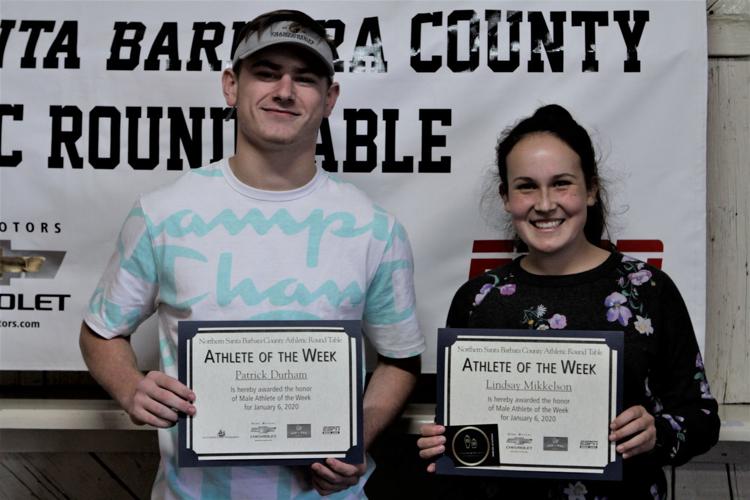 010620RoundTable02.JPG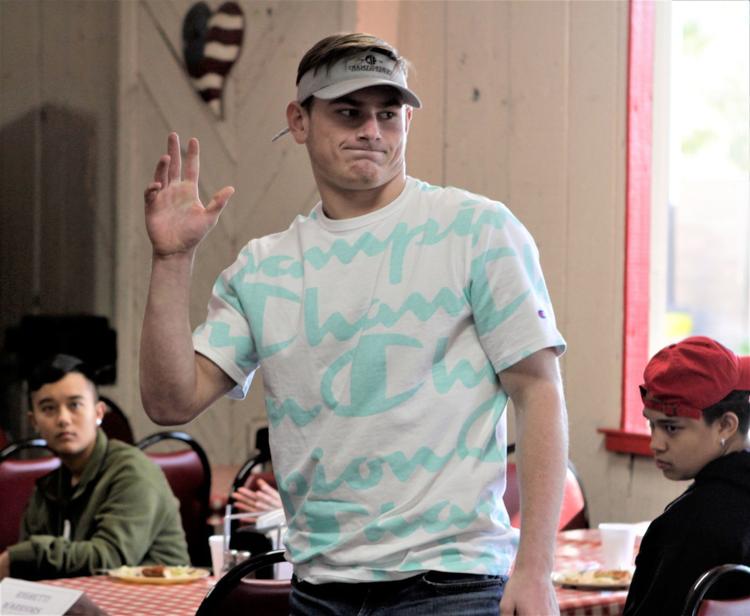 010620RoundTable03.JPG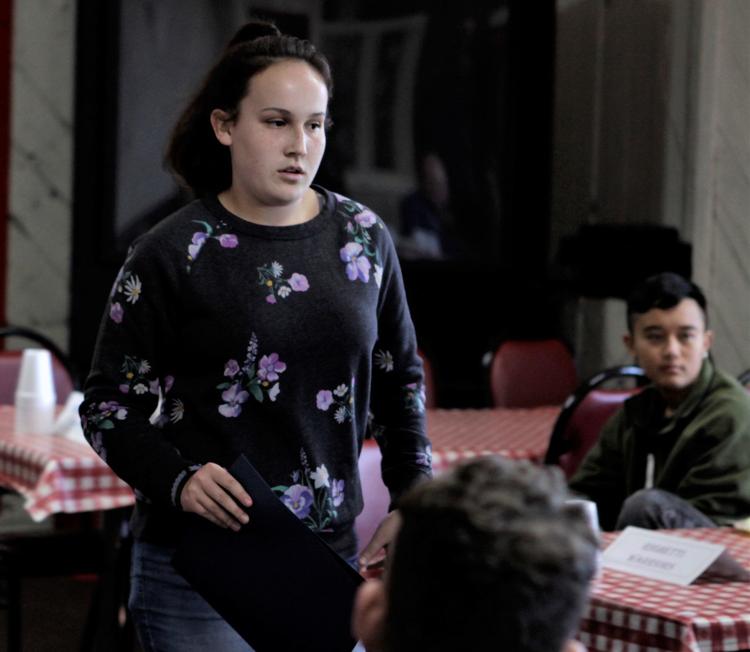 010620RoundTable04.JPG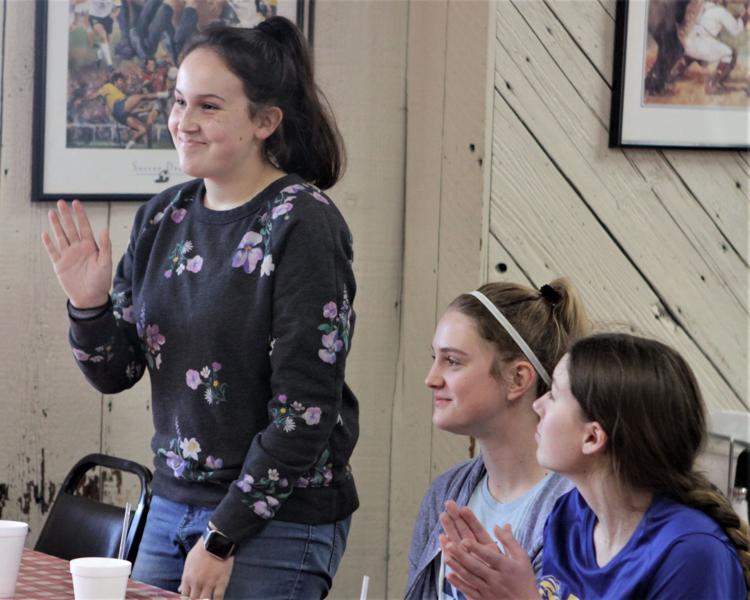 010620RoundTable05.JPG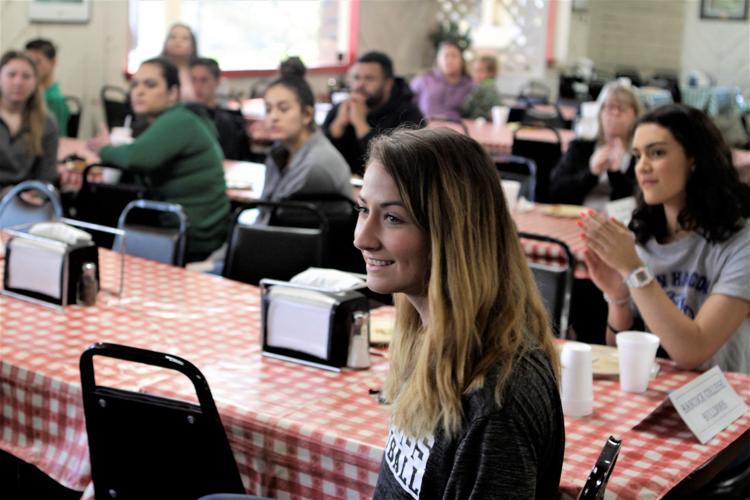 010620oundTable06.JPG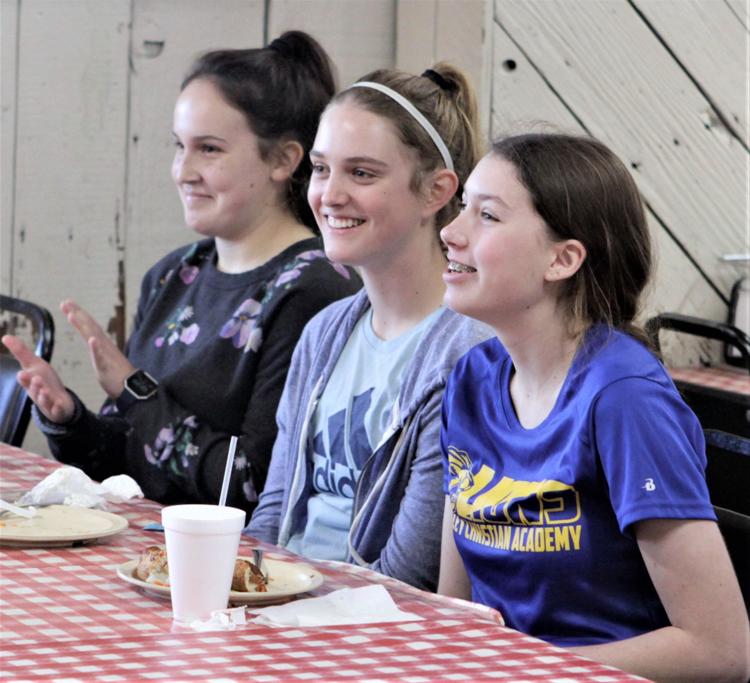 010620RoundTable07.JPG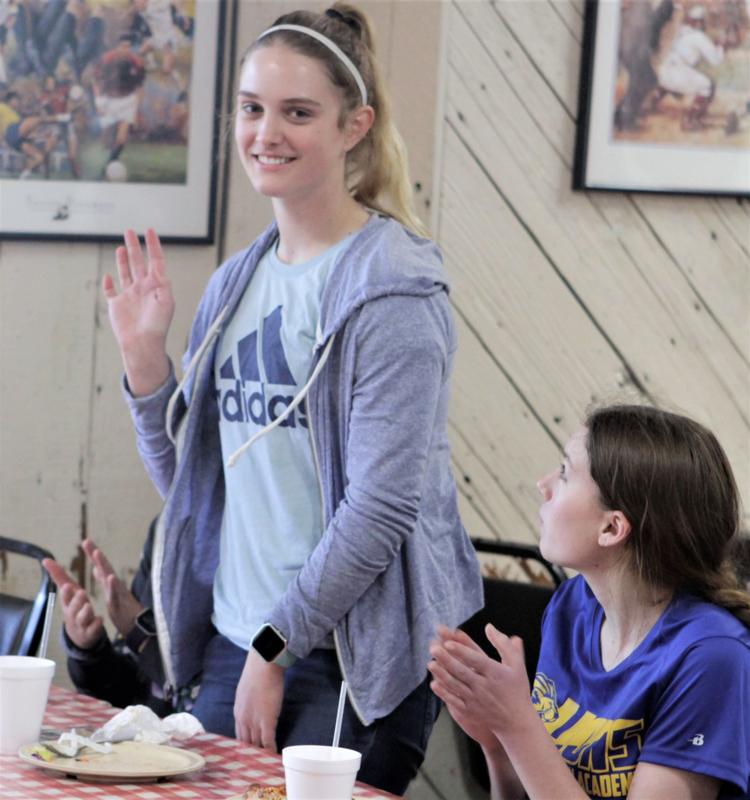 010620RoundTable08.JPG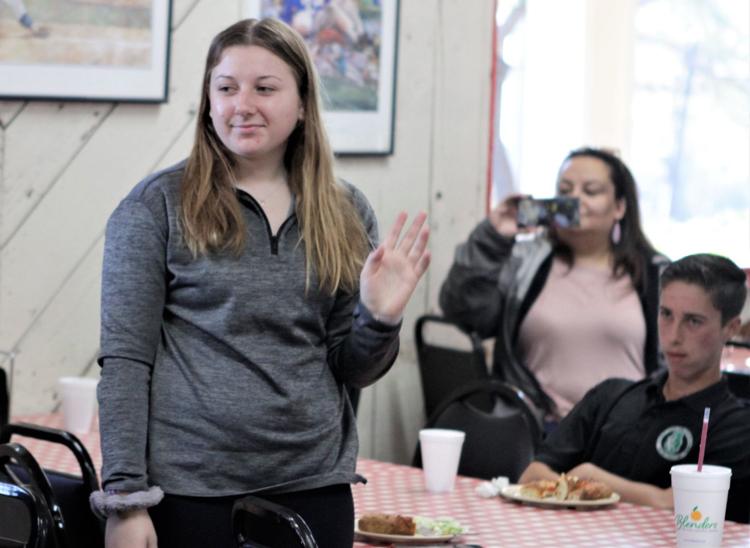 010619RoundTable09.JPG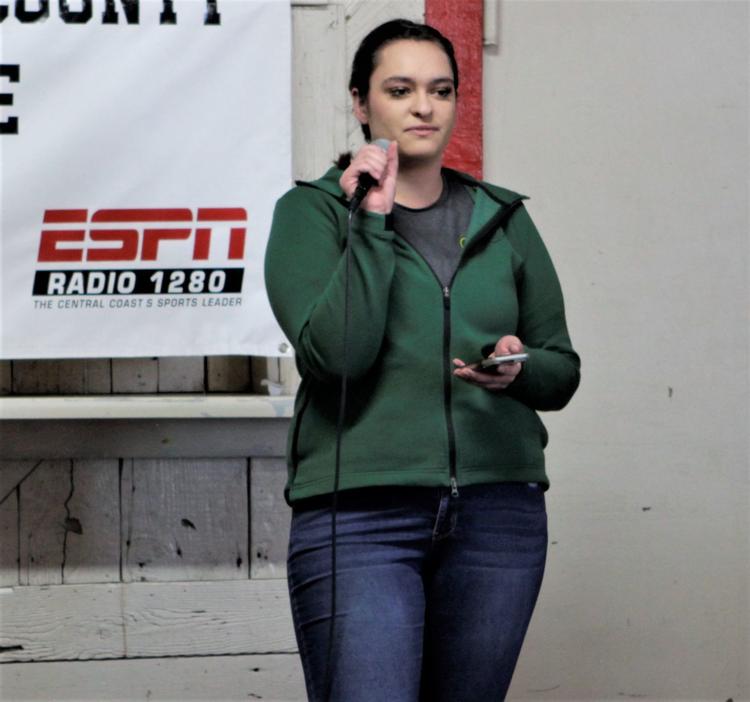 010619RoundTable10.JPG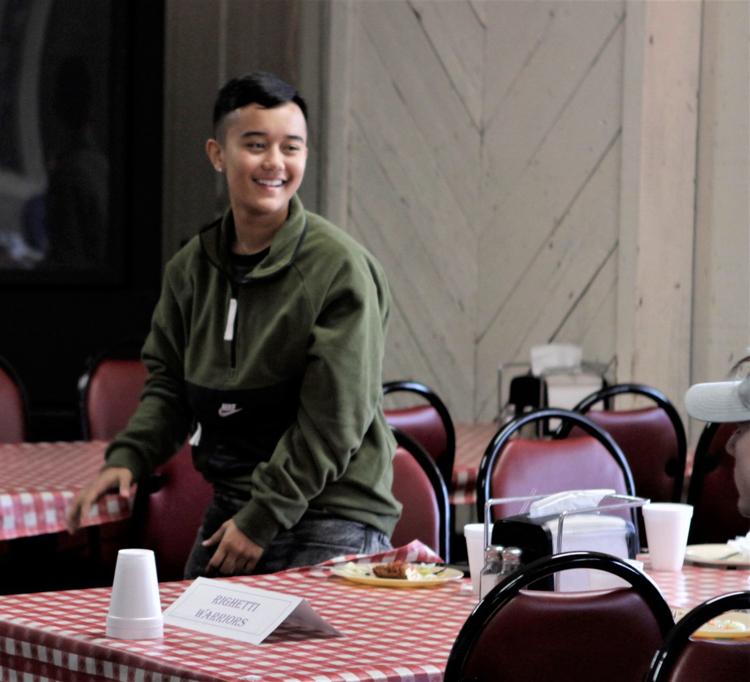 010619RoundTable11.JPG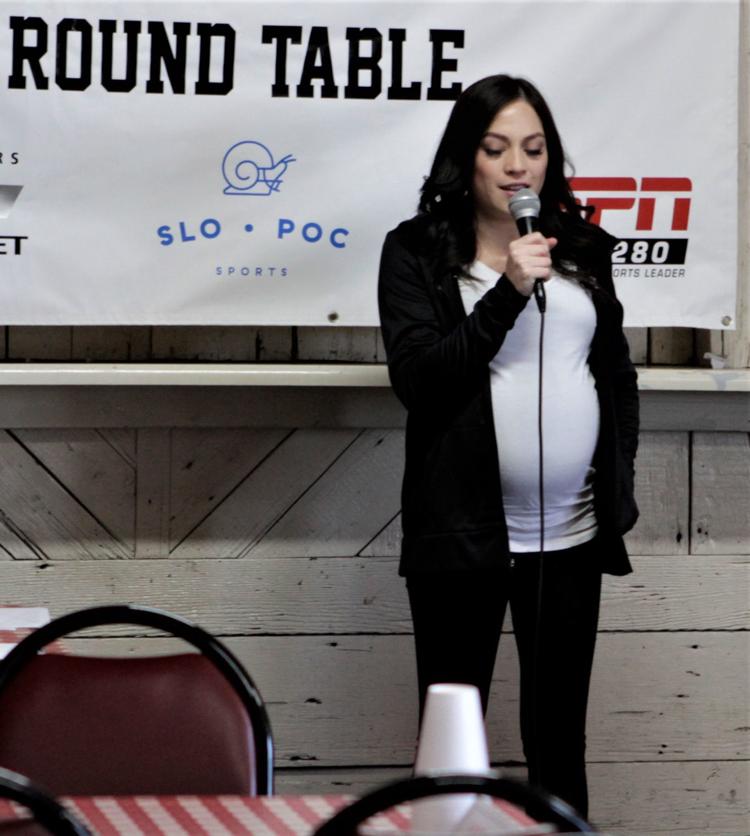 010619RoundTable12.JPG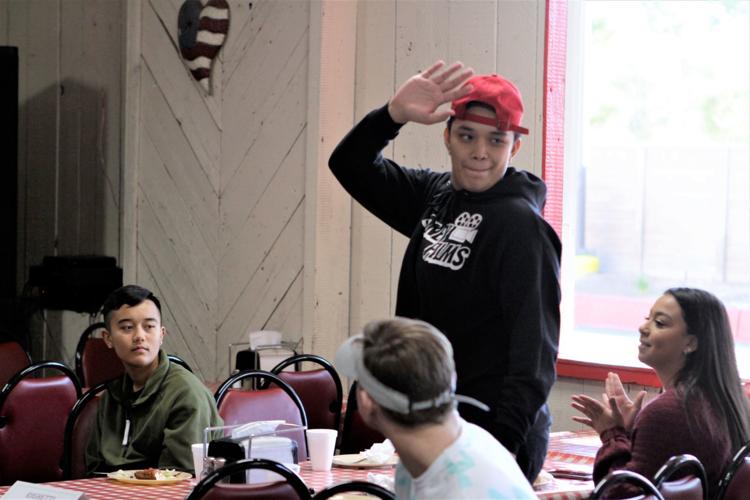 010619RoundTable13.JPG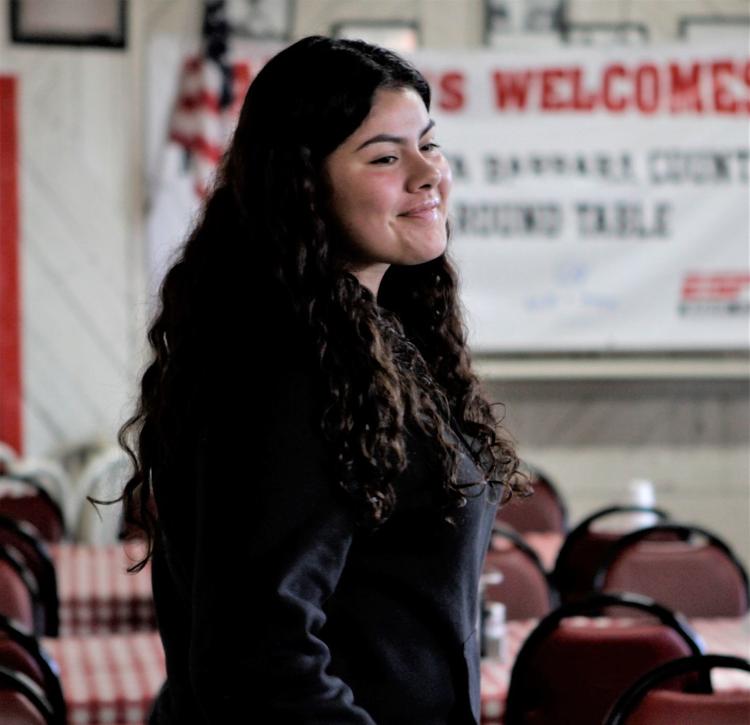 010619RoundTable14.JPG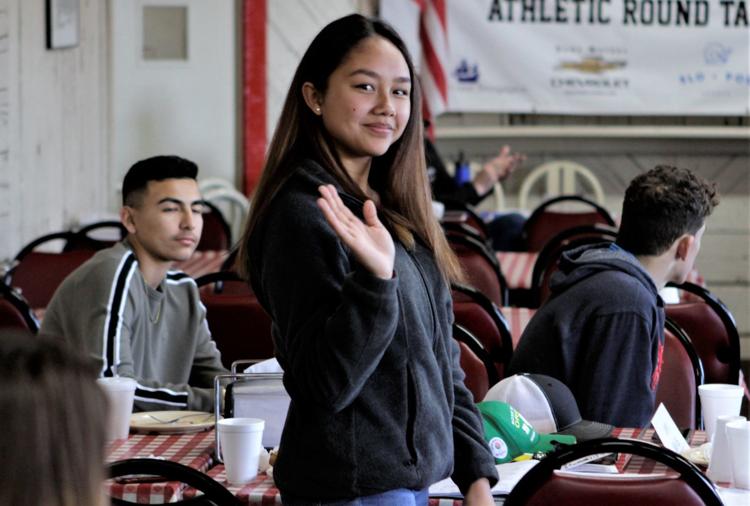 010619RoundTable15.JPG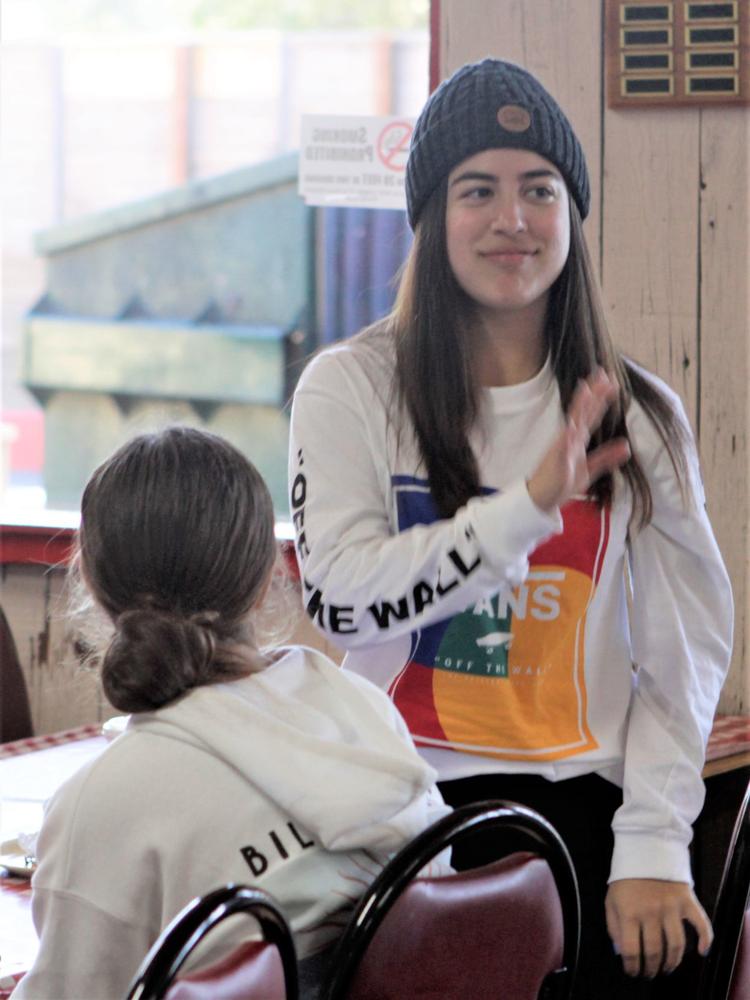 010619RoundTable16.JPG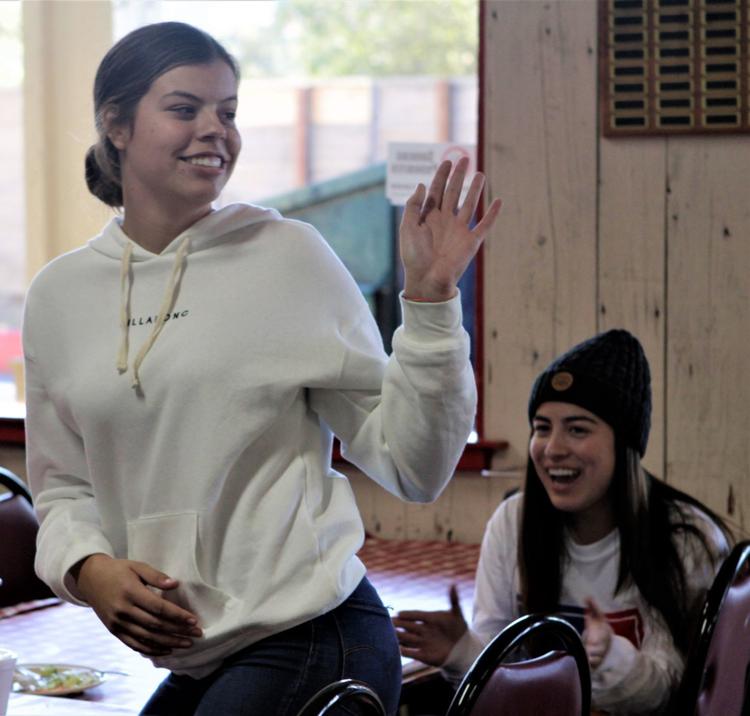 010619RoundTable17.JPG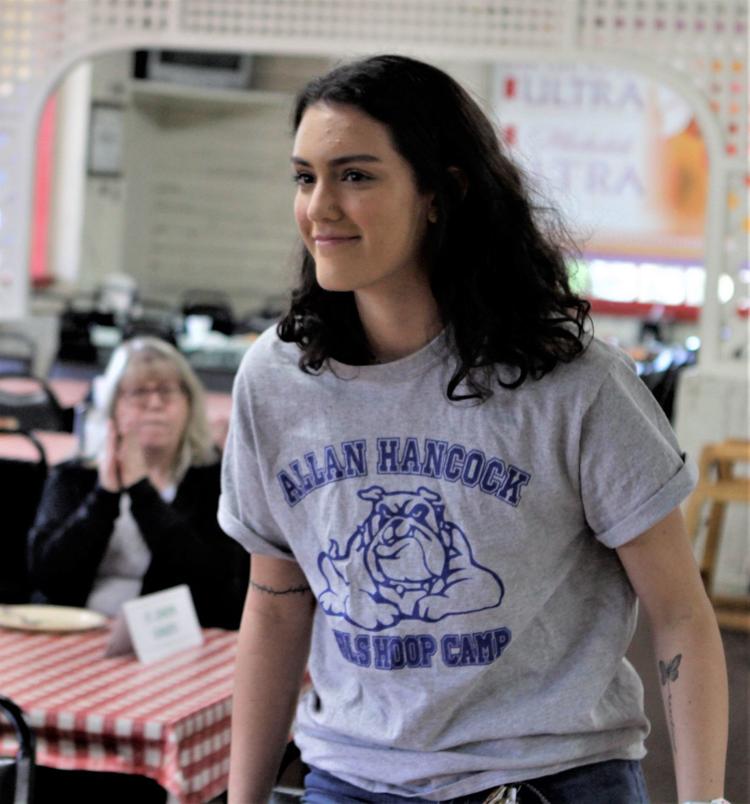 010619RoundTable18.JPG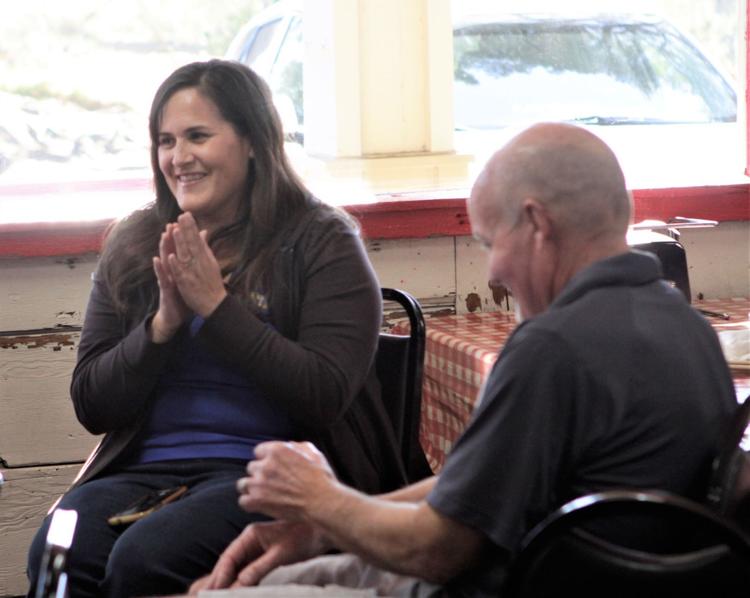 010619RoundTable19.JPG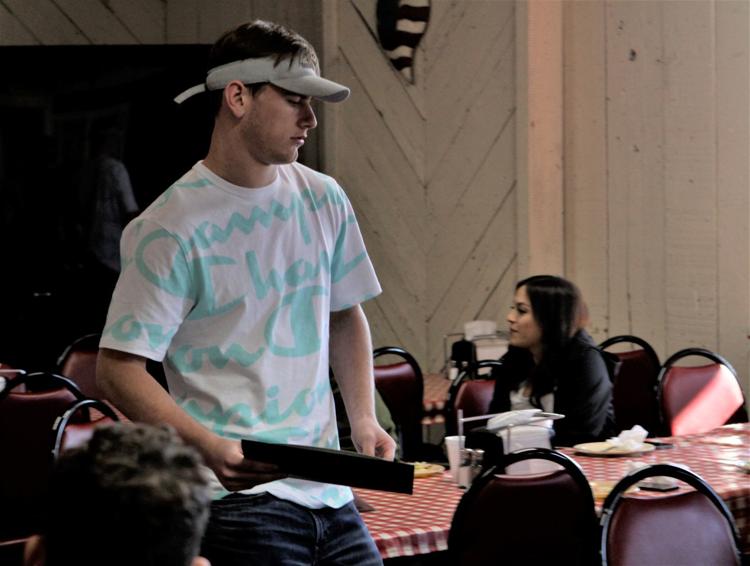 010619RoundTable20.JPG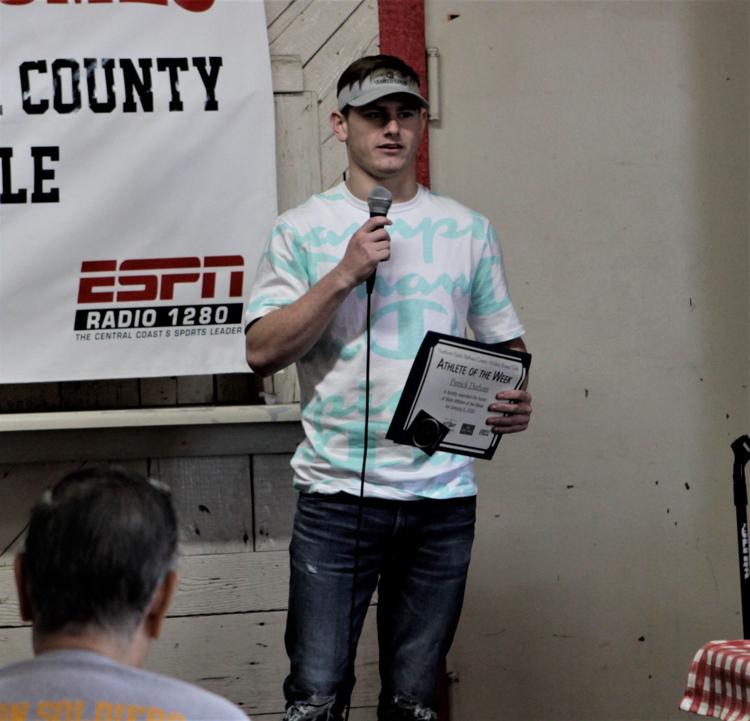 Get in the game with our Prep Sports Newsletter
Sent weekly directly to your inbox!