Though Aryana Gonzales has been one of Hancock College's most consistent scorers this year, she had yet to top the 20-point mark this season.
That was until last Saturday's game against Ventura.
That's when Gonzales soared past the 20-point threshold and nearly hit 30, scoring 28 points in the Bulldogs' 74-64 win over the Pirates. 
Victories over Ventura occur quite rarely for the Bulldogs, as athletic director Kim Ensing said it had been at least 20 years before Saturday's home win since they last beat the Pirates.
For Gonzales' efforts, she was voted the Northern Santa Barbara County Athletic Round Table Female Athlete of the Week on Monday. 
Orcutt Academy basketball standout Elijah Stephenson was just as vital to his team's critical win last Friday. Stephenson sank the game-winning shot against Templeton in a double-overtime victory. Stephenson led the Spartans with 23 points in the win.
He was named the Round Table's Male Athlete of the Week during the Round Table luncheon at Giavanni's Pizza in Orcutt.
Gonzales, a Mission Prep grad, said the win over Ventura was particularly sweet because the Bulldogs have been playing with just six women for much of this season due to injuries. 
Being on the court knowing there's only one sub on the bench is "good and bad. It's good because we have the right six players," Gonzales said. "Our team is very solid, both with our chemistry and how we relate to each other and bond with each other. I do feel like it is bad because we have to worry about injuries and playing time. But our coach is always willing to take us out for a couple minutes at a time."
Gonzales, who averages about 13 points a game for Hancock, said she was focused on attacking the basket against Ventura.
"I was driving more. My mentality this game was more confidence and trying to get my teammates involved while also looking for my own shot," she said. 
Stephenson's shot that beat Templeton came with eight seconds left in the second overtime. 
"I drove to the basket and it was a very off-balanced shot, I was not expecting it to go in, but I'm so glad it did," Stephenson said. "The crowd went wild and it was an amazing experience."
After an up-and-down start to the season, the Spartans are now 13-11 on the year and 3-6 in the Ocean League. They host league-leading Nipomo Tuesday night at Lakeview Jr. High.
"I would say that the team has definitely improved a lot since I first started here," Stephenson said. "Freshman year it was kind of tough, but it's gotten better and I'm very excited for us to keep going."
Teammate Aidan Carroll had 21 points in the overtime win over Templeton.
"If it weren't for him, we wouldn't be here," Stephenson said of Carroll, who attended the Round Table luncheon with a black eye. "He's such a great competitor and I love playing with Aiden."
Hancock College
Assistant coach Kurt Dykema spoke for the men's basketball team, noting the Bulldogs have ripped off five straight wins after a two-game skid. 
Cary Nerelli spoke for his women's team, introducing Gonzales and Kelsie Prado, a Pioneer Valley grad who take a few years to return to basketball with the Bulldogs.
"She came to us along the back way, she graduated from high school three years ago and decided she wanted to get back in to it," Nerelli said of Prado. "She's been invaluable for us off the bench this year as a role player. She puts in great minutes; she comes in and we don't lose a bit."
Lompoc High
Former football coach and athletic director Dick Barrett once again spoke for his Braves. Barrett brought basketball players Joke Dickerson, Dominic Ballesteros and Stephen Espinoza. 
"Congratulations to all of you and the great things you do to be picked to attend today," Barrett told the dozens of student-athletes in attendance. 
Barrett noted the Braves will host the Channel League Finals in wrestling on Saturday. 
Orcutt Academy
Assistant coach Luis Ramos spoke for the Spartan boys basketball team, which was represented by Stephenson and Carroll. 
The Orcutt Academy girls soccer team, which is leading the Ocean League, was represented by Kira Hopkins, Taylor Martinez and Hope Smith. 
"We're in position to get our first-ever league championship in girls soccer if we take care of business this week," Spartan athletic director Chad McKenzie said.
Pioneer Valley
Athletic director Jeff Monteiro introduced the Panthers, who were represented by boys basketball players Christian Morin, Marc Cabeliza and Nathan Trevino. 
The PVHS girls basketball team was represented by Kiana San Juan and Jeda Krisnell Dionisio. 
"Our girls played San Luis Obispo, the second seeded team in the Mountain League, and beat them 41-32," Monteiro said. "That was a big surprise."
The boys basketball team moved to 4-6 in Ocean League play with a big 34-28 win at Morro Bay last Friday. Morro Bay had led the Ocean League title race for much of the season, but lost to Nipomo and Pioneer Valley last week.
Righetti
Athletic director and basketball coach Kevin Barbarick made his first appearance of the Round Table season on Monday, bringing basketball standouts Canaan Reynolds, Dominic Dollette and John Costa. 
"They were the key guys providing leadership and quality minutes for us," Barbarick said of his trio, who helped the Warriors stun SLO last Friday. "Dominic is our defensive stopper and he's done a great job for us. Canann is our resident shooter and he had 16 against San Luis Obispo. And then John Costa, our point guard, had probably his best game of the year, he had 19 points and eight assists. He was key for us.
"Hopefully this can get us rolling and we'll ruin somebody's season along the way."
St. Joseph
Girls soccer coach Al Garcia brought two players to the Round Table: Avery Nelson and Genesis Rodriguez. 
The Knights beat Paso Robles last Thursday night in a Mountain League game, winning 5-2. The Knights wrap up the regular season Wednesday at Atascadero.
The St. Joseph basketball team was represented by Sam Bazunga, Jincho Rivera and Andres Roman, who all contributed heavily in the Knights' 67-64 overtime win over league-leading Arroyo Grande last Friday. 
Santa Maria
Athletic director Brian Wallace brought a pair of basketball players, Carlos Hidalgo and Kobe Pabellan.
"Carlos has been a pleasant surprise this year, scoring a lot of points and Kobe is more of a defensive specialist," Wallace said. "These guys both play hard and come to practice every day."
The Saints play at Pioneer Valley in an Ocean League game Friday night at 6:45 p.m.
Valley Christian
Basketball coach Christopher Maples brought players Jared Moore and Jamin Magness to Monday's Round Table. 
"They are two seniors who've done a great job of playing three sports for us at our small school," Maples said of Moore and Magness. "They're also both intelligent kids. They needed to leave early today to get back to AP Calculus. I really appreciate them, I've coached them for three years and they're great kids."
Cabrillo and Santa Ynez were not at Monday's Round Table.
Girls basketball
Valley Christian Academy 60, Cuyama Valley 33
Grace Cose and Lindsay Mikkelson both racked up double-doubles and the Lions (12-6, 8-2) rolled to a Coast Valley League win over the Bears at VCA.
Cose racked up 17 points and 10 rebounds. Mikkelson had 13 points, 13 rebounds, six assists and five steals. Mailey DeBernardi scored eight points for the Lions.
02032020RoundTable04.JPG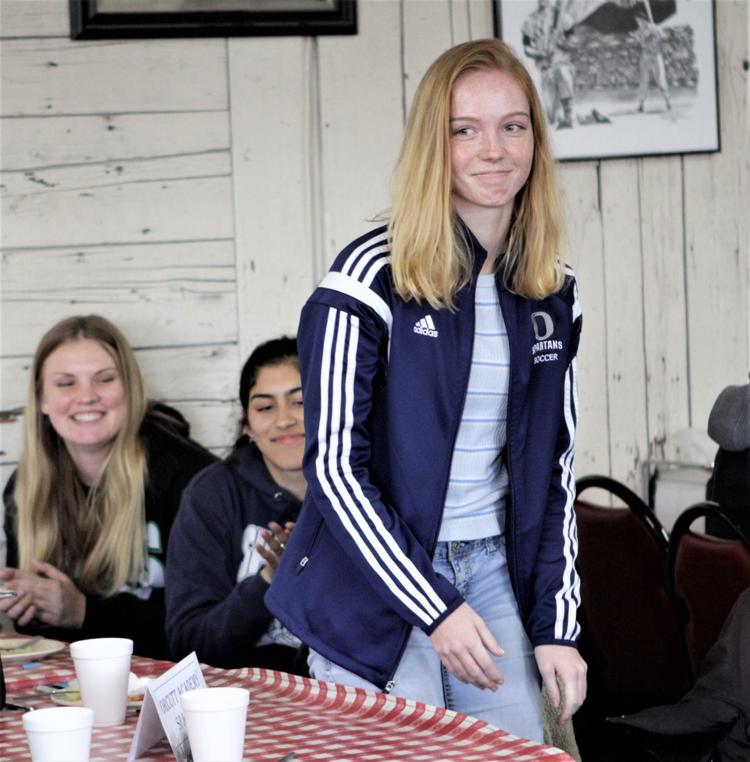 02032020RoundTable01.JPG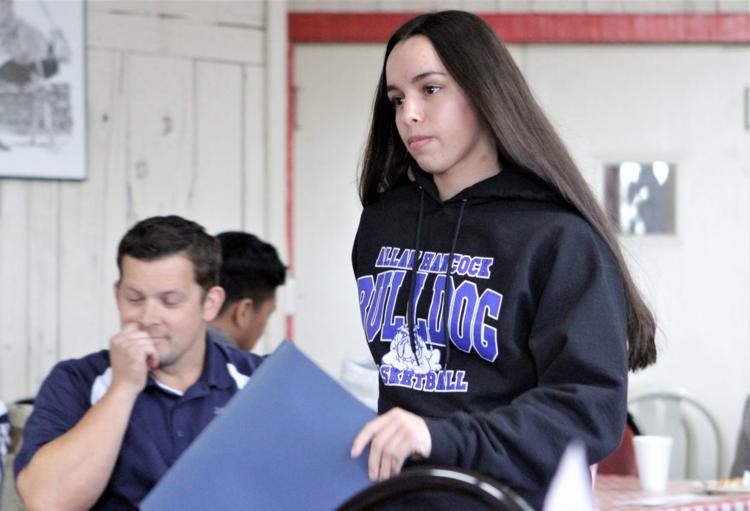 02032020RoundTable02.JPG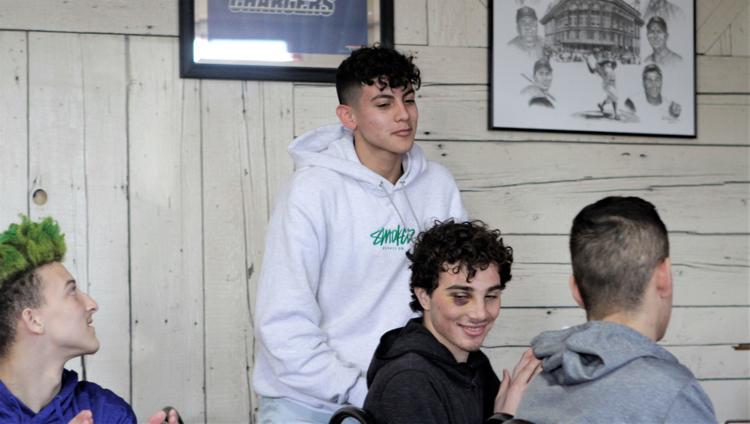 02032020RoundTable03.JPG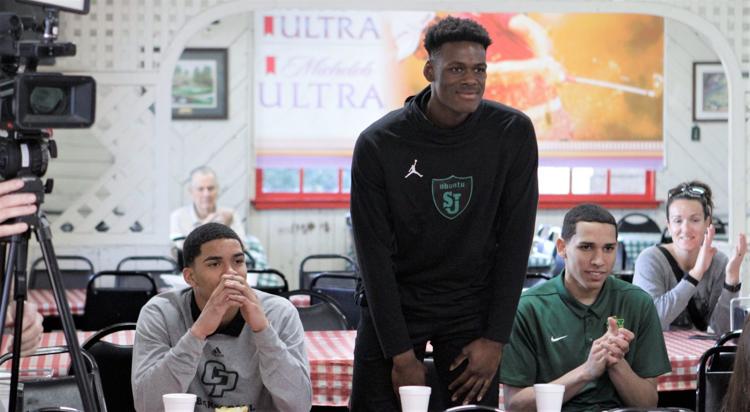 02032020RoundTable05.JPG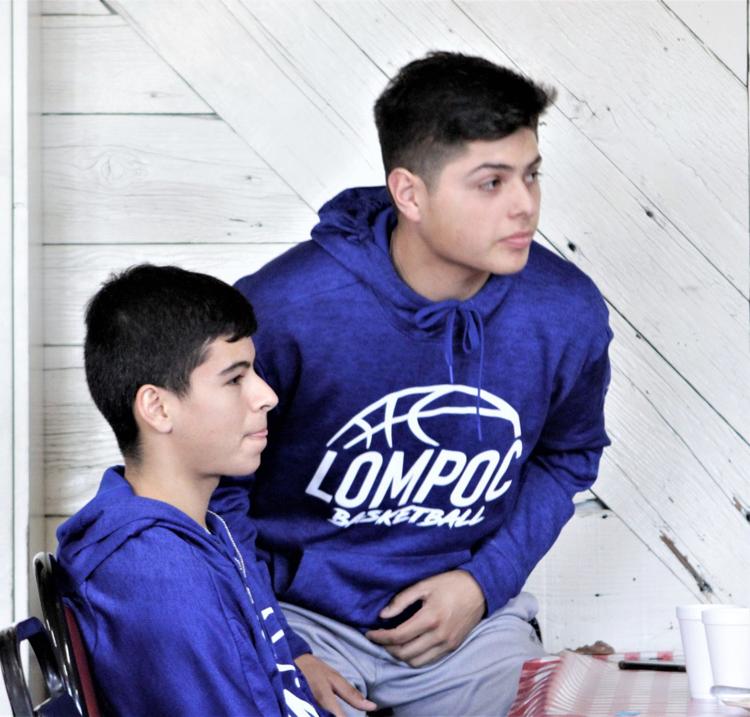 02032020RoundTable06.JPG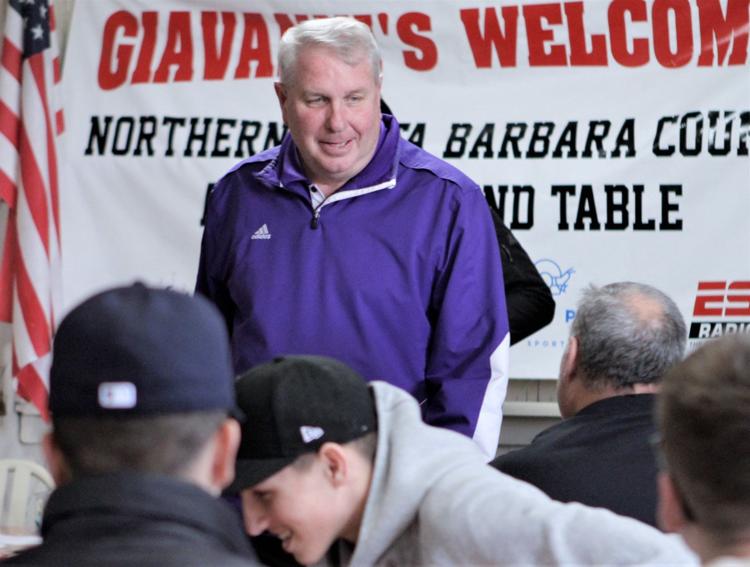 02032020RoundTable07.JPG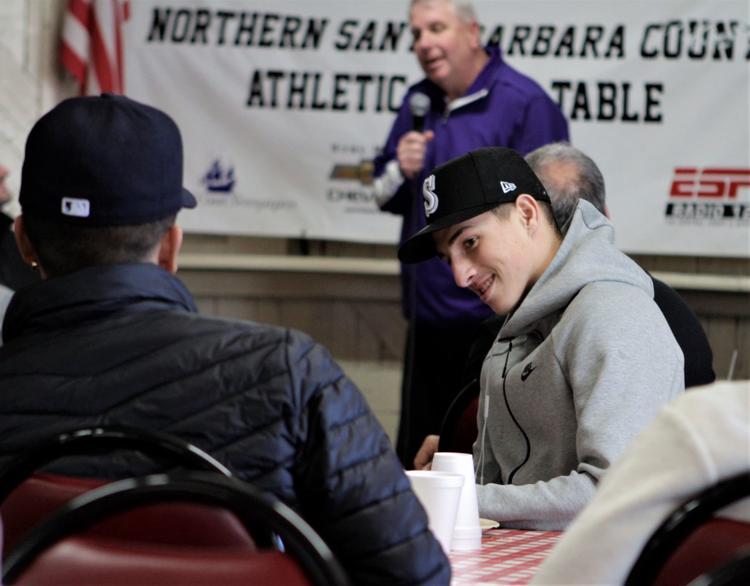 02032020RoundTable08.JPG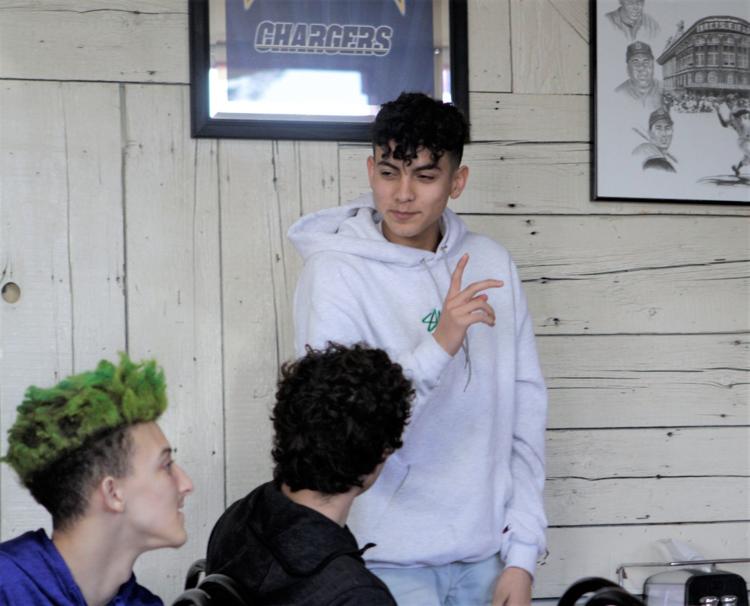 02032020RoundTable09.JPG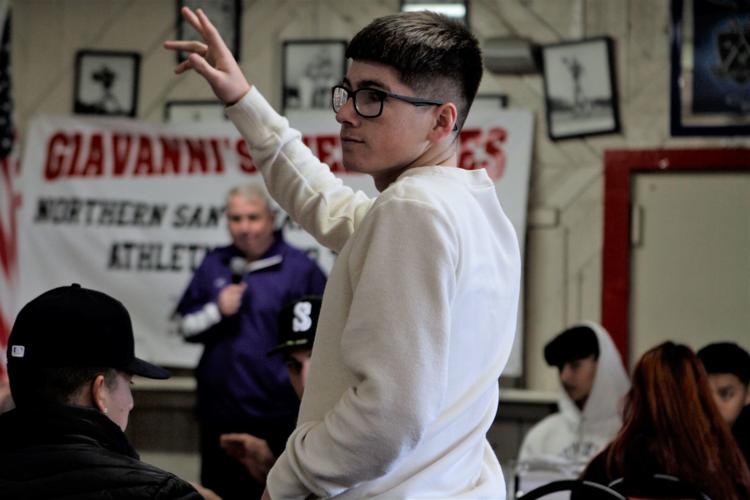 02032020RoundTable10.JPG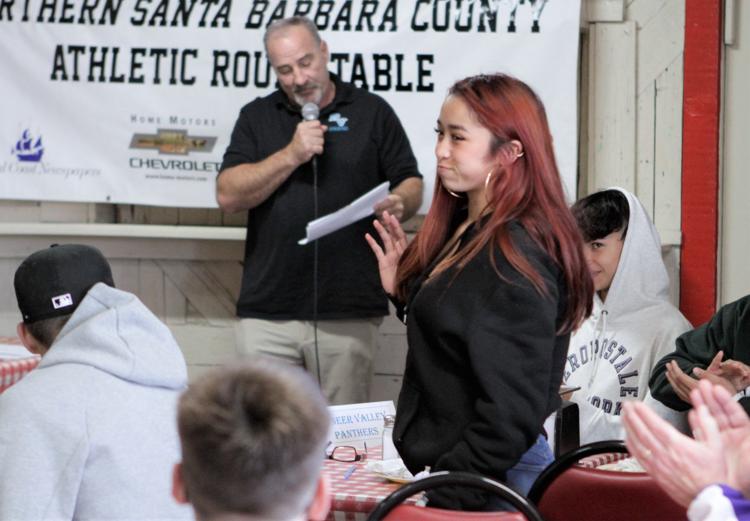 02032020RoundTable11.JPG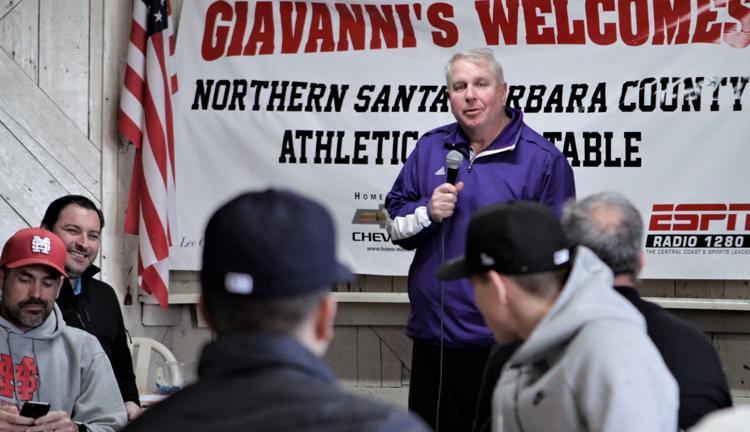 02032020RoundTable12.JPG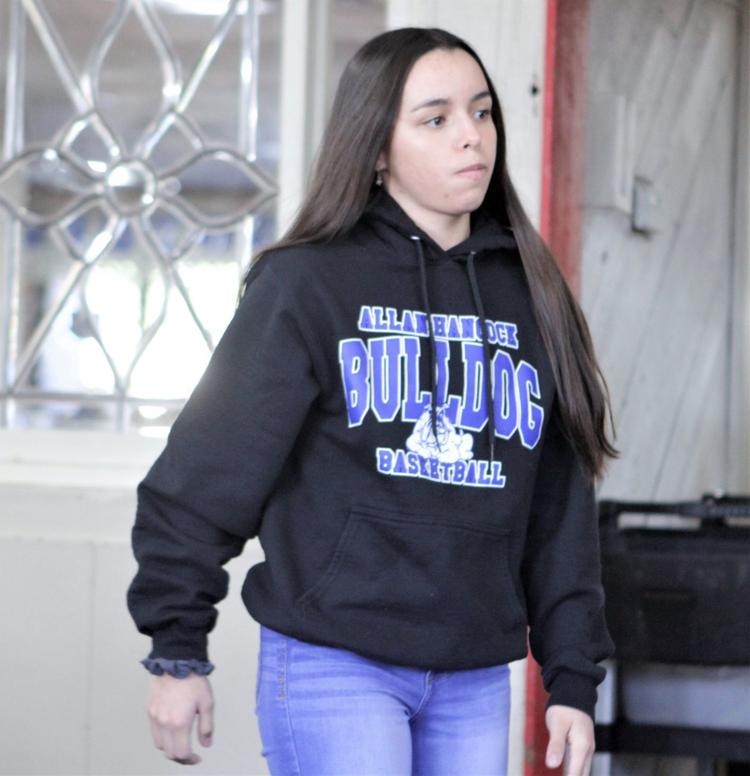 02032020RoundTable13.JPG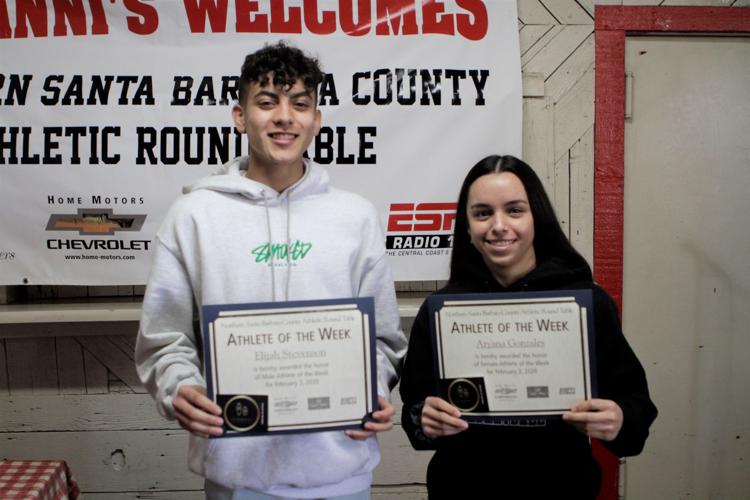 02032020RoundTable14.JPG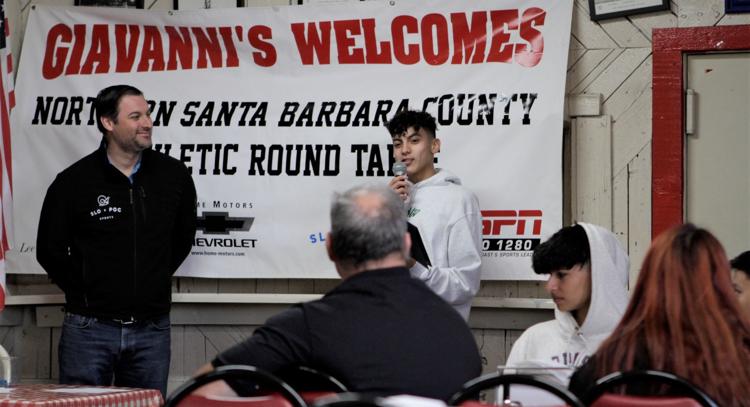 02032020RoundTable15.JPG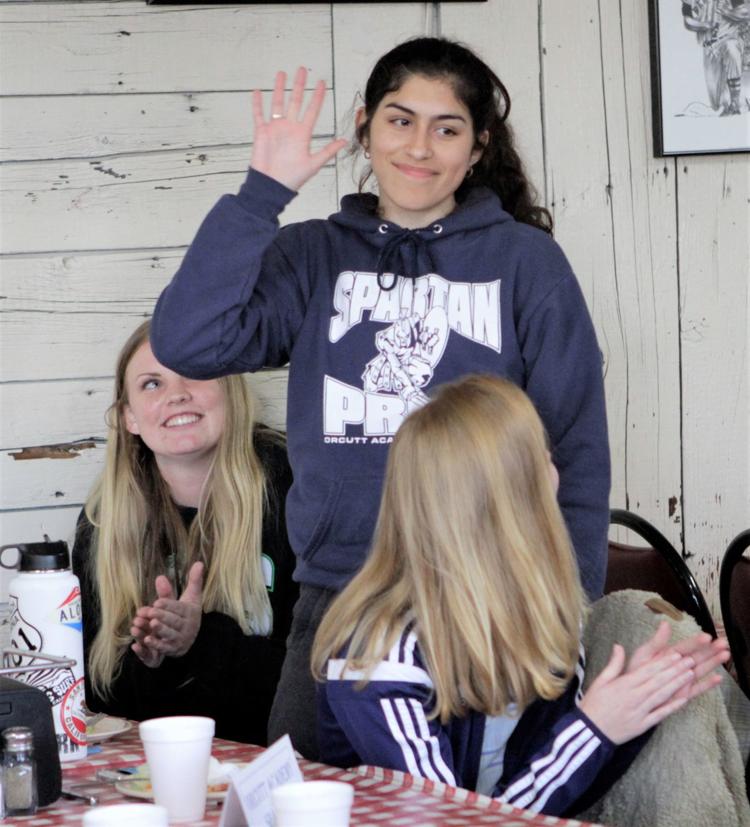 02032020RoundTable16.JPG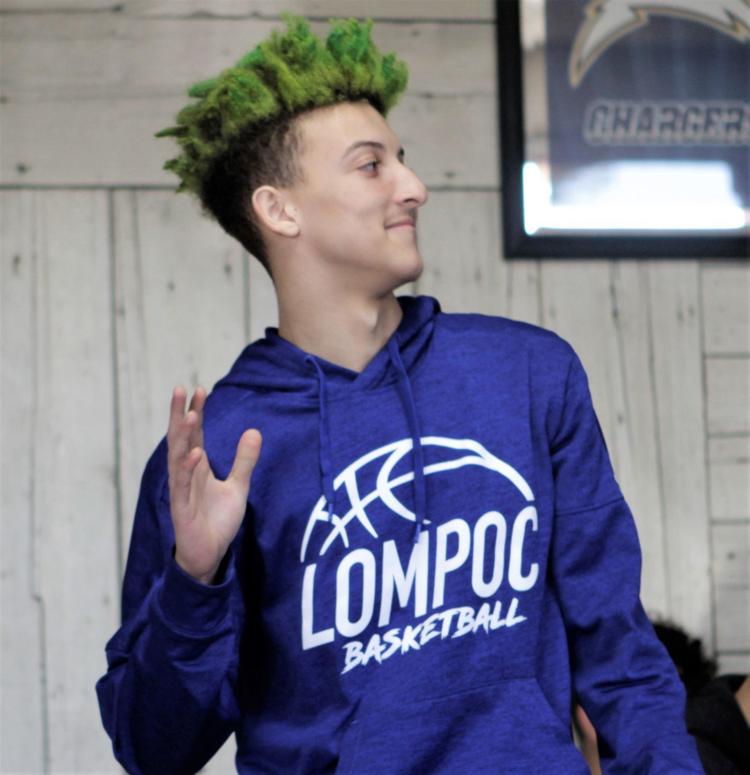 02032020RoundTable17.JPG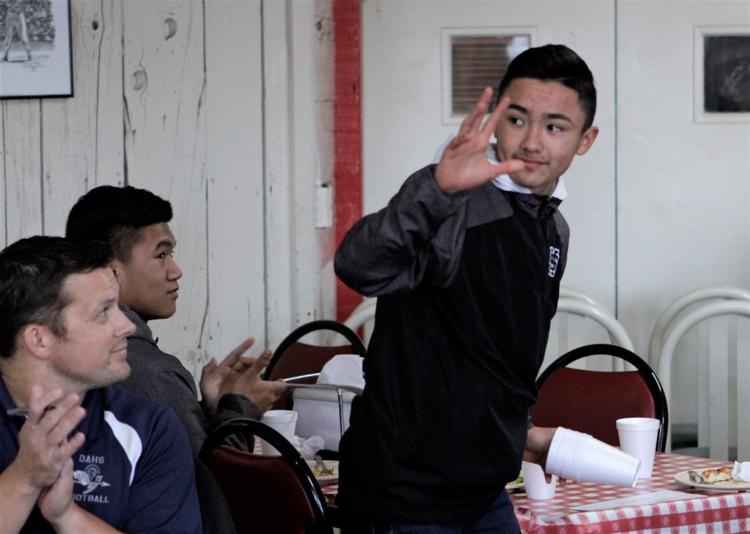 02032020RoundTable18.JPG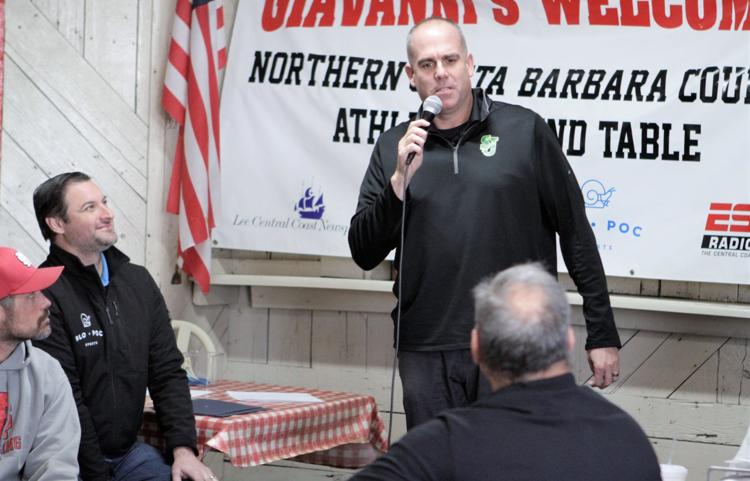 02032020RoundTable19.JPG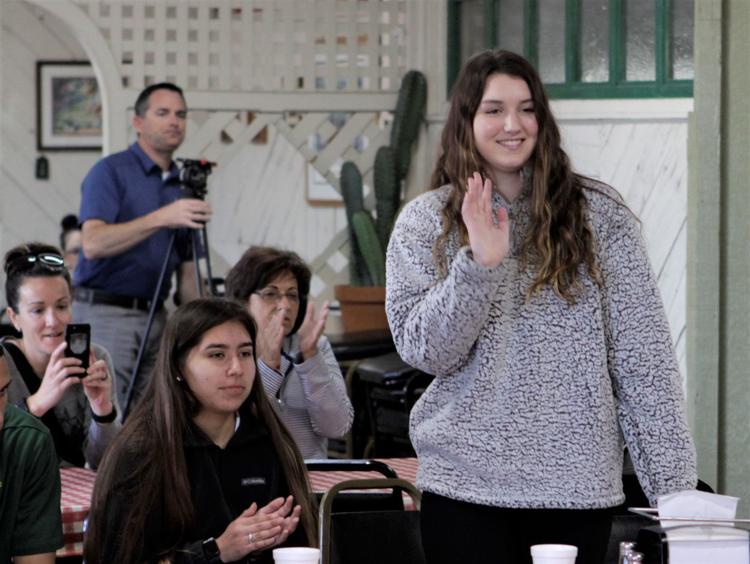 02032020RoundTable20.JPG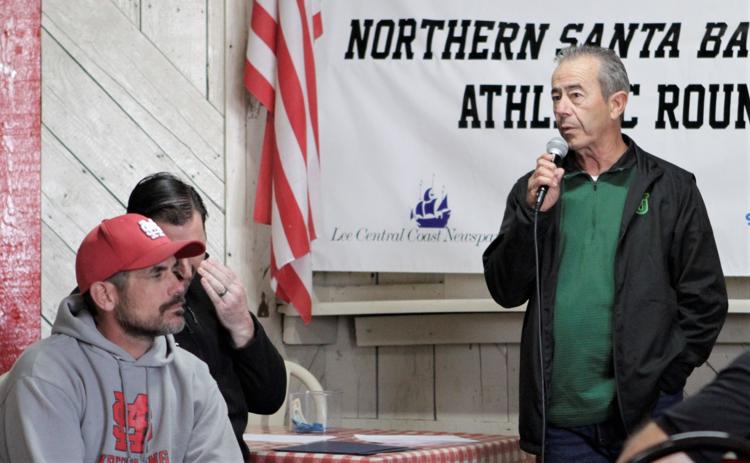 02032020RoundTable21.JPG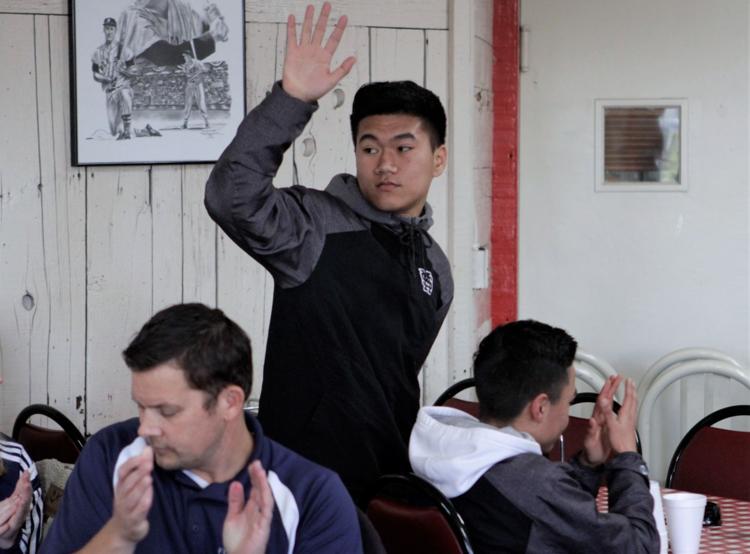 Get in the game with our Prep Sports Newsletter
Sent weekly directly to your inbox!