A St. Joseph girls basketball team with a mixture of youth and experience will try to do big things in its new league.
The Central Coast Athletic Association office dropped the Knights from the Mountain League to the Ocean League, a league with mainly smaller schools.
"I really like the move to the Ocean League," said St. Joseph coach Analise Riezebos. "I think it gives us more of a chance to get our feet under us."
Riezebos is in her first full season as St. Joseph coach. She took over after a coaching change early in the season last year.
Pioneer Valley and Nipomo, the 2019 Ocean League co-champions, were moved up to the bigger Mountain League. The six-team Ocean League in 2020 will consist of St. Joseph, Atascadero, Morro Bay, Orcutt Academy, Santa Maria and Templeton.
112619 SJ PV girls basketball 02.jpg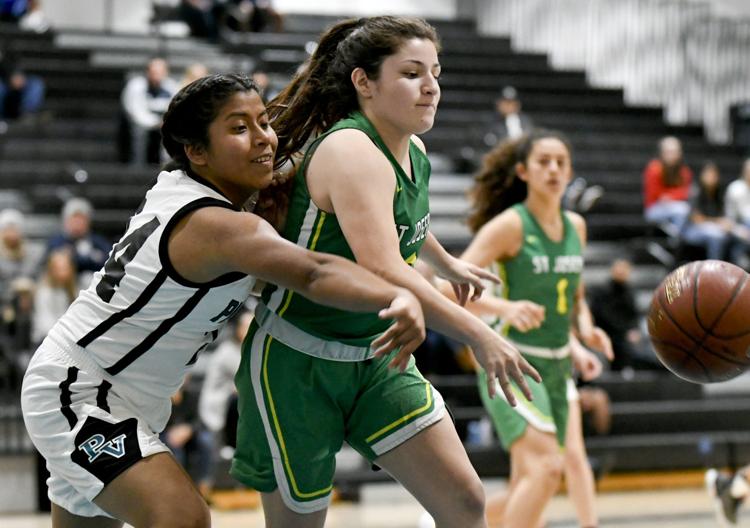 112619 SJ PV girls basketball 01.jpg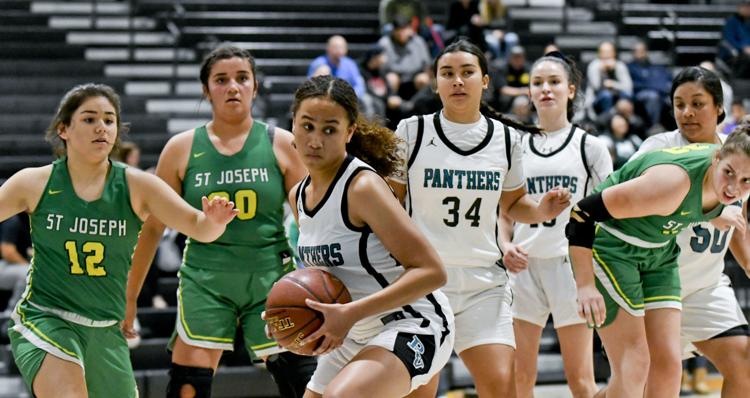 112619 SJ PV girls basketball 03.jpg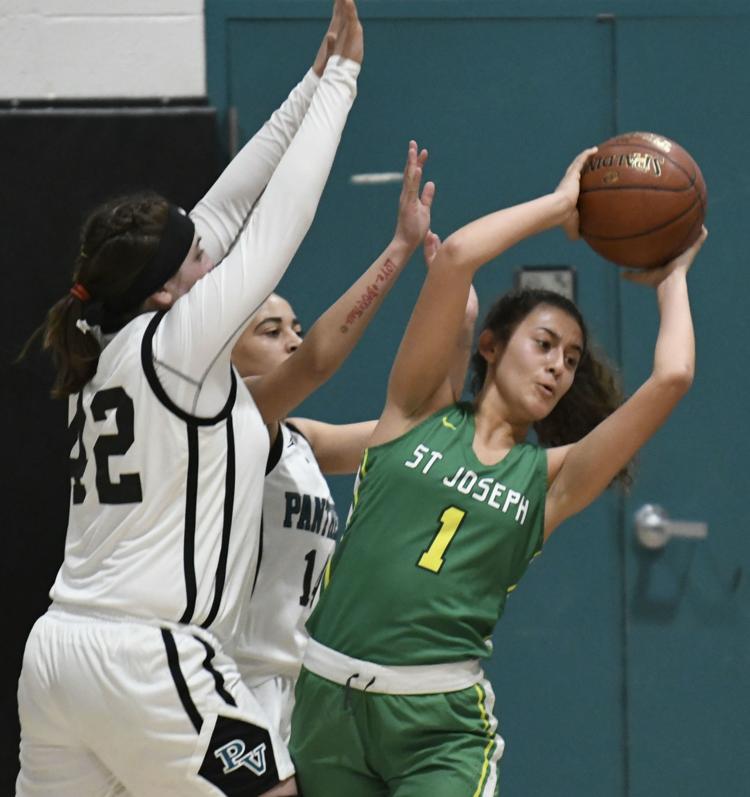 112619 SJ PV girls basketball 04.jpg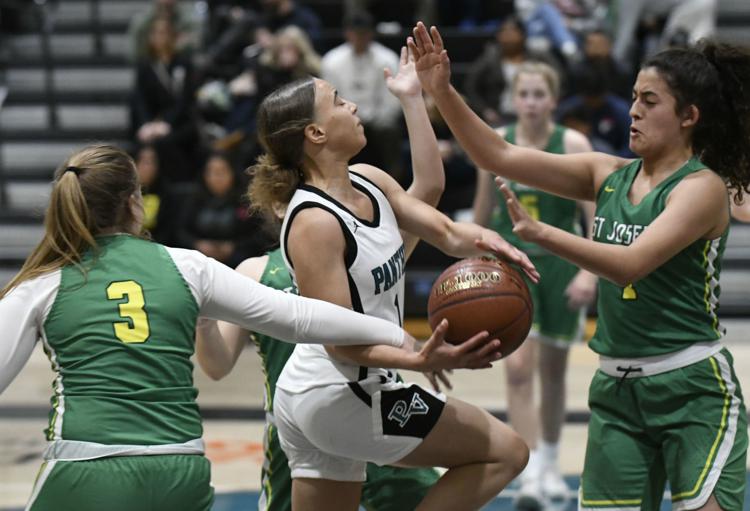 112619 SJ PV girls basketball 05.jpg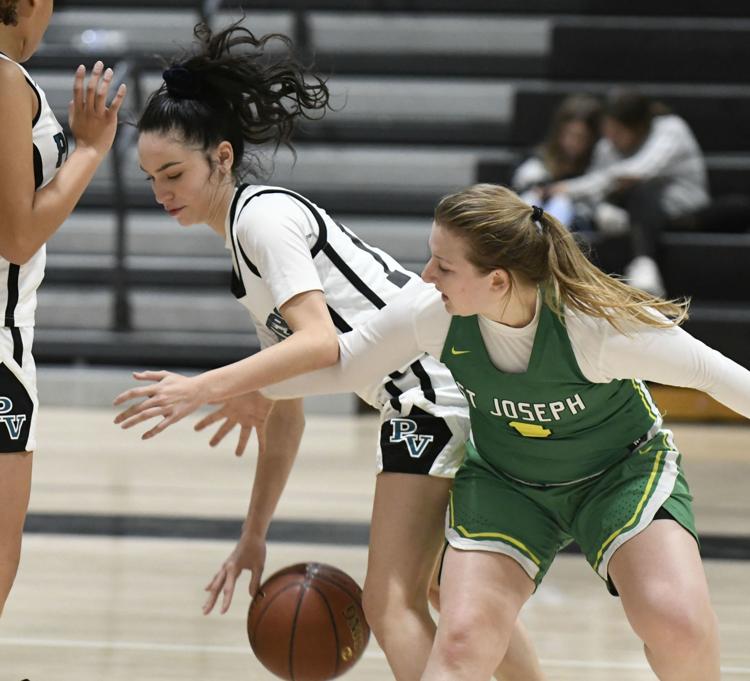 112619 SJ PV girls basketball 06.jpg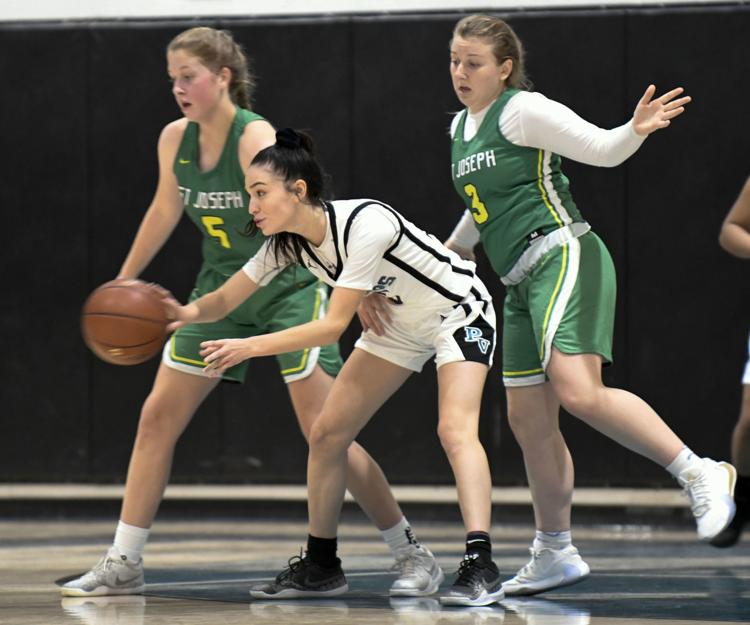 112619 SJ PV girls basketball 07.jpg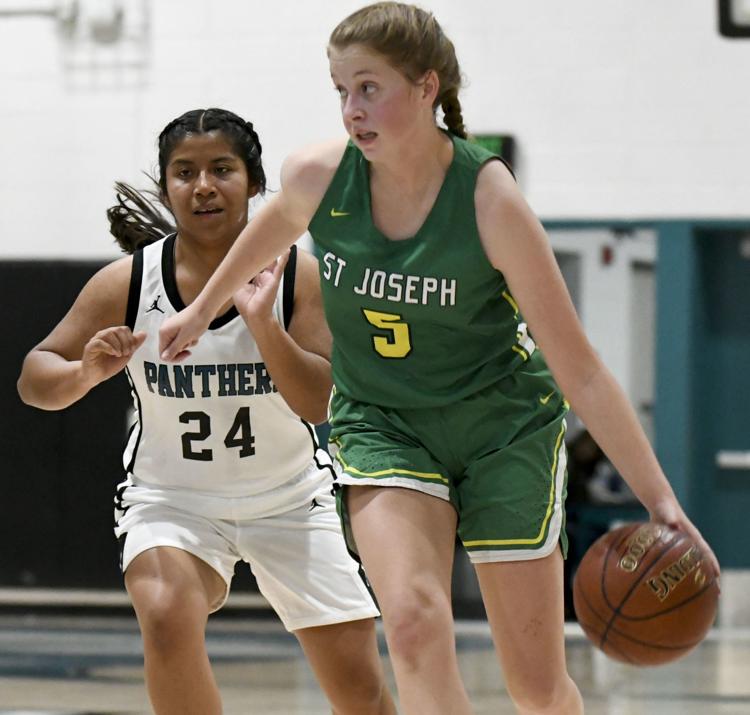 112619 SJ PV girls basketball 08.jpg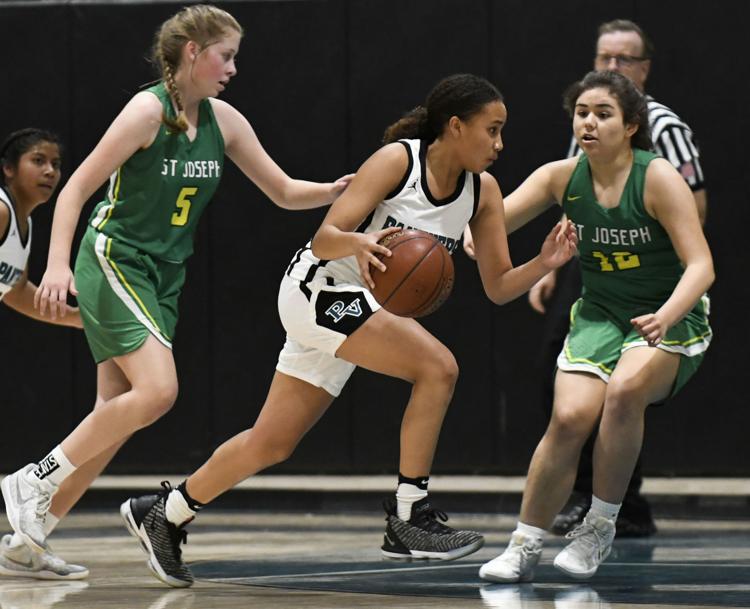 112619 SJ PV girls basketball 09.jpg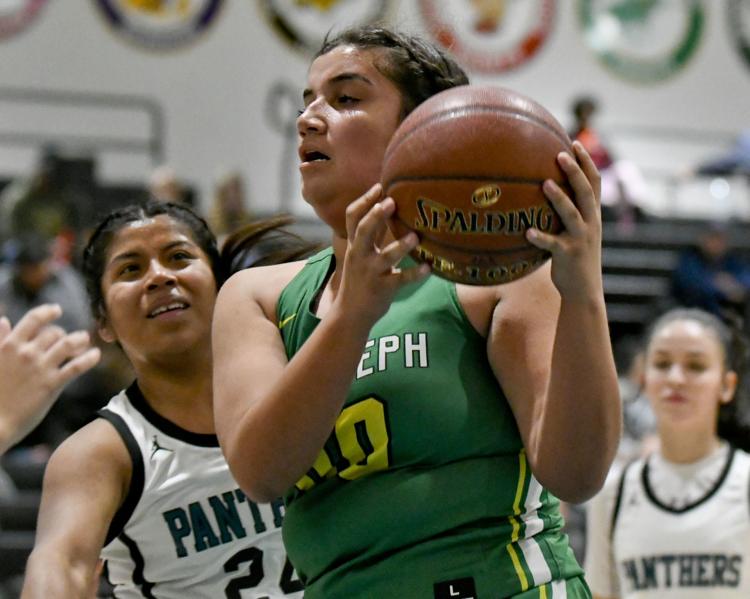 112619 SJ PV girls basketball 10.jpg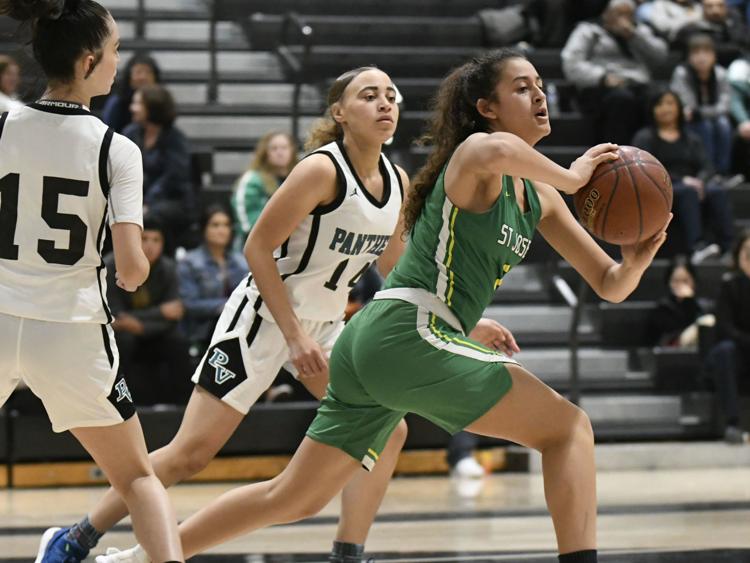 112619 SJ PV girls basketball 11.jpg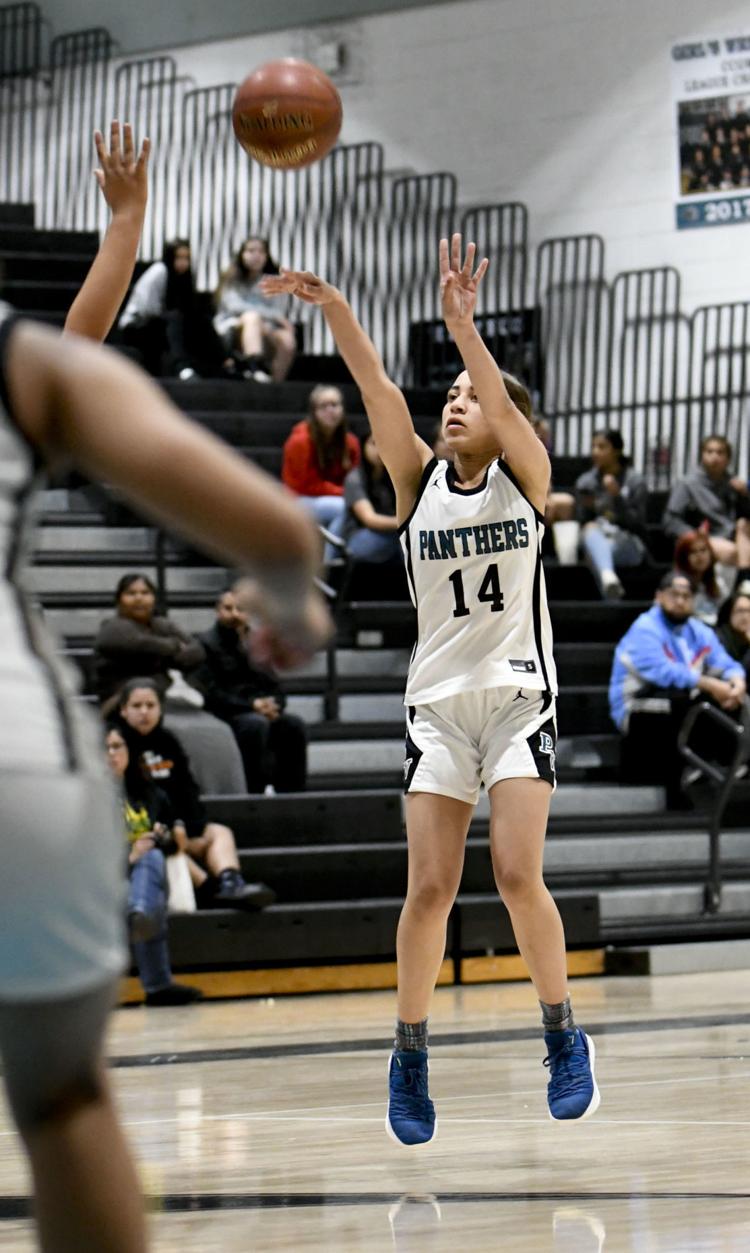 The Knights gave a good account of themselves in their season opener. They were in contention throughout in a 49-43 loss to Mountain League member San Luis Obispo, which was playing its second game.
St. Joseph got a big lift from Alexis Brackett and Skylar Johnson. Brackett, a senior returnee from last year, knocked down a trio of 3-point shots, the Knights' only made ones of the game, en route to scoring a game-high 16 points.
"Alexis surprised us with her outside shooting," Riezebos said after the game. "Her shooting loosened up their 2-3 zone."
Erik Ramos played for the Santa Maria High School boys basketball team before graduating from the school in 2016.
Skylar Johnson, the first player off the bench for the Knights, popped in her first four shots of the game and wound up with eight points, all in the first half.
"She hit those turn-around jumpers. That was big."
Johnson pitched the St. Joseph softball team to a divisional quarterfinal game in 2018, the Knights' last year in the CIF Southern Section before joining most of the Central Coast sports programs in a move to the Central Section.
The St. Joseph girls basketball team opened its season Tuesday night with a home game against San Luis Obispo.
You have free articles remaining.
Register for more free articles
Stay logged in to skip the surveys
"Skylar took the year off from basketball last year," said Riezebos. She is counting on Johnson, with her size and shooting, to make a big contribution this season.
The Knights started varsity veterans Brackett, Drew Johnson and Natalie Reynoso (back court), and Vanneza Sevilla and Zayda Altheide (front court) against San Luis Obispo.
Brackett, Reynoso and Altheide are seniors. Sevilla and Drew Johnson are sophomores.
"We'll play with tempo on offense," Riezebos said before the San Luis Obispo game concerning her team's season outlook.
On defense, "We'll mix up our defenses, throw in some presses," Riezebos said. The Knights played mainly a 2-3 zone against San Luis Obispo.
Here is a shout out to some local players who didn't necessarily get a huge part of the limelight during the area fall sports season, but were surely properly appreciated by their teammates.
Riezebos got a chance against San Luis Obispo to see how quickly her team could make a needed adjustment, and she liked what she saw.
The Tigers came out in a trap on defense to start the second half. It gave the Knights trouble, and Riezebos called a quick timeout.
Coming out of the timeout, the Knights dribbled into the pressure less, threw sharper, shorter passes and cut down on the turnovers.
However the Knights fare in their new league, they are likely to have a post-season. In the Central Section, any team that does not win a league championship can petition to get into the playoffs.    
 The Knights entered the Thanksgiving break with an 0-3 record, with the 51-18 loss to Mission Prep being the only non-competitive game they've played in. St. Joseph also suffered a 62-40 loss to Pioneer Valley earlier this week in a game that was tight throughout the first three quarters. 
St. Joseph is next scheduled to play on Dec. 5 against Shafter. 
112619 SJ PV girls basketball 02.jpg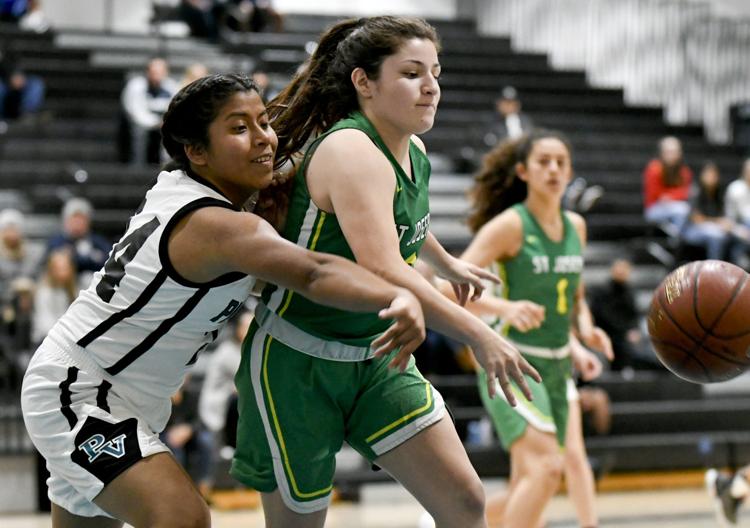 112619 SJ PV girls basketball 01.jpg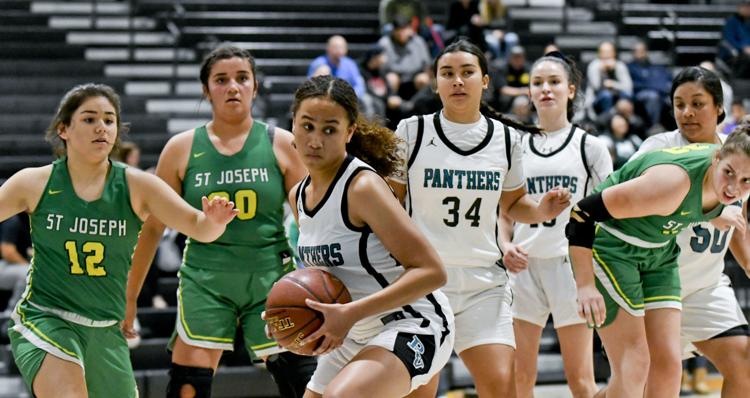 112619 SJ PV girls basketball 03.jpg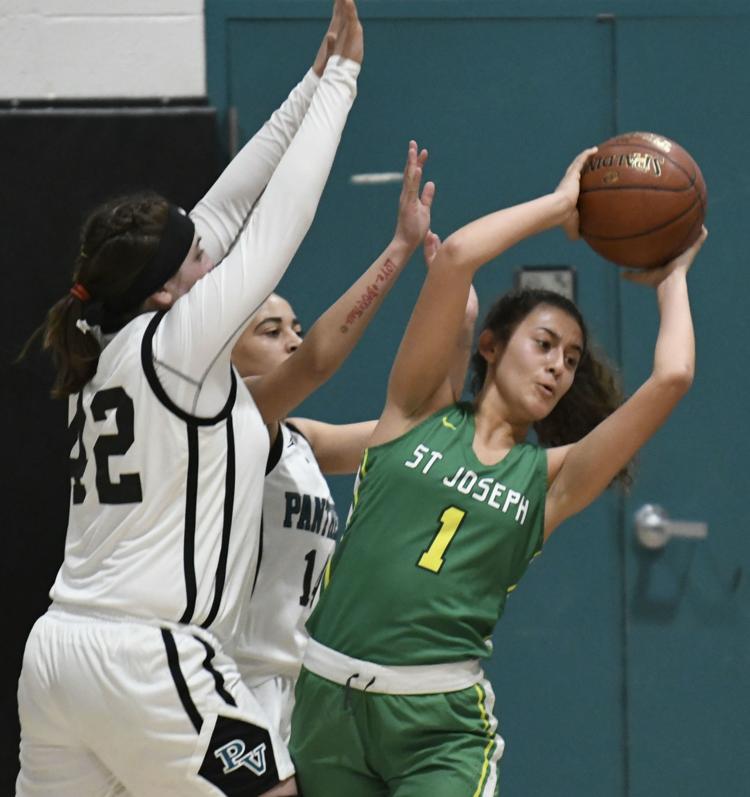 112619 SJ PV girls basketball 04.jpg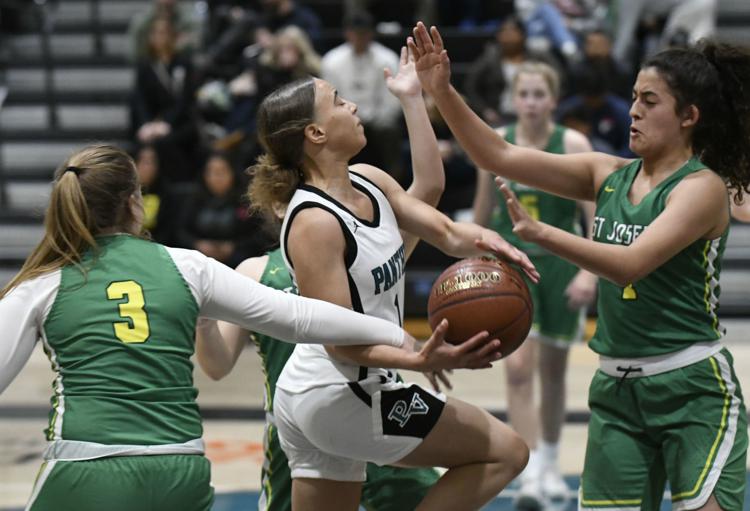 112619 SJ PV girls basketball 05.jpg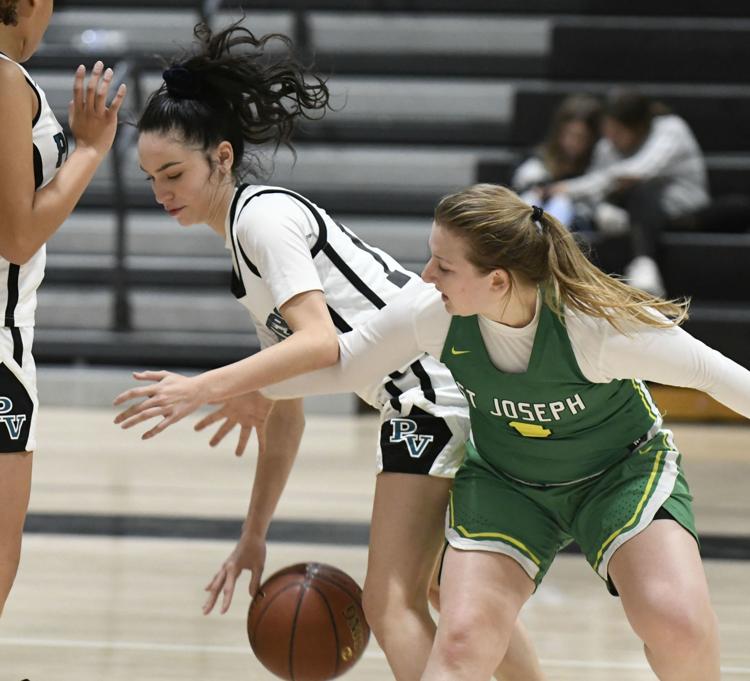 112619 SJ PV girls basketball 06.jpg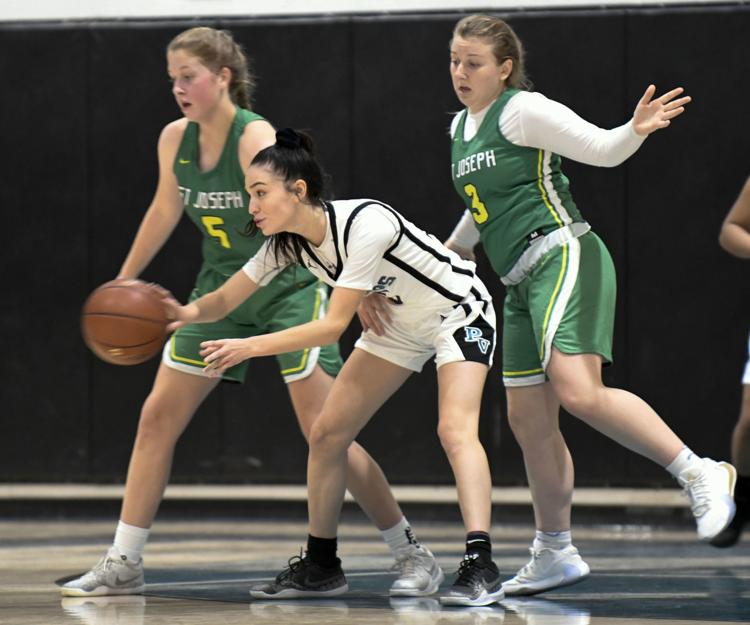 112619 SJ PV girls basketball 07.jpg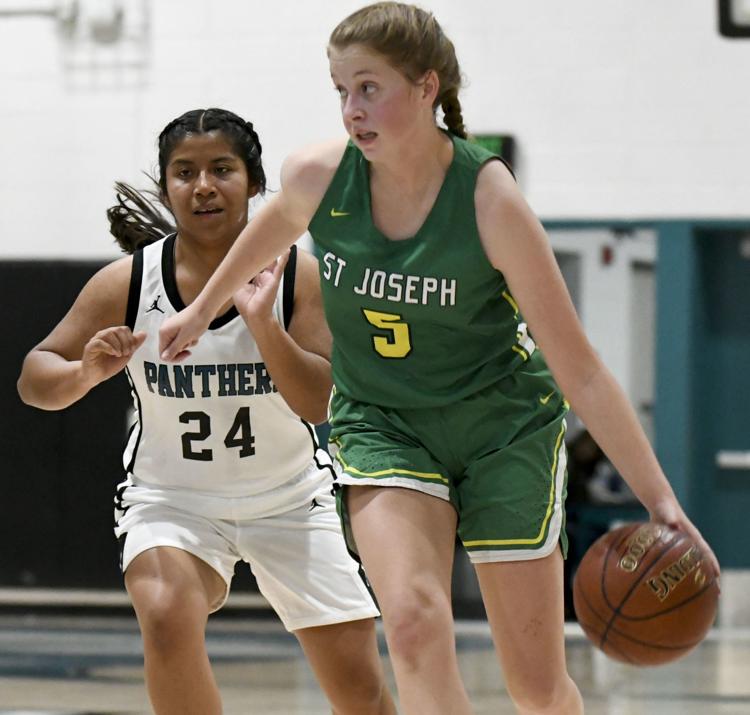 112619 SJ PV girls basketball 08.jpg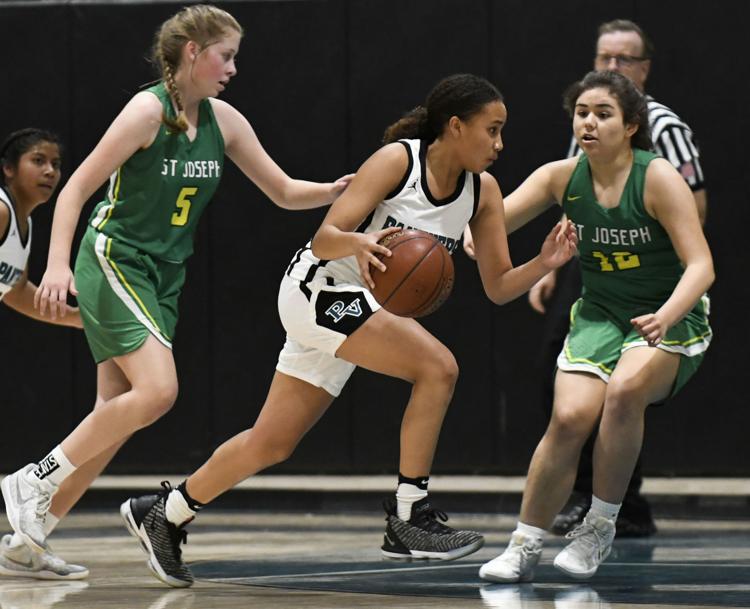 112619 SJ PV girls basketball 09.jpg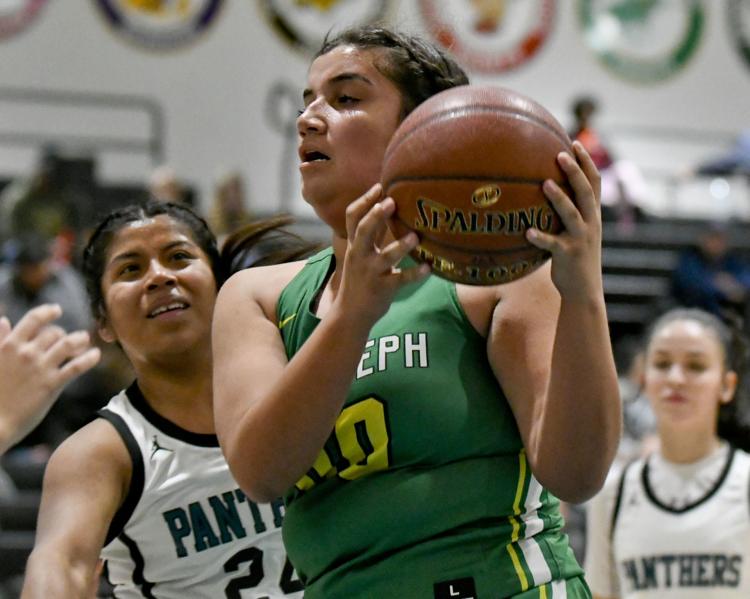 112619 SJ PV girls basketball 10.jpg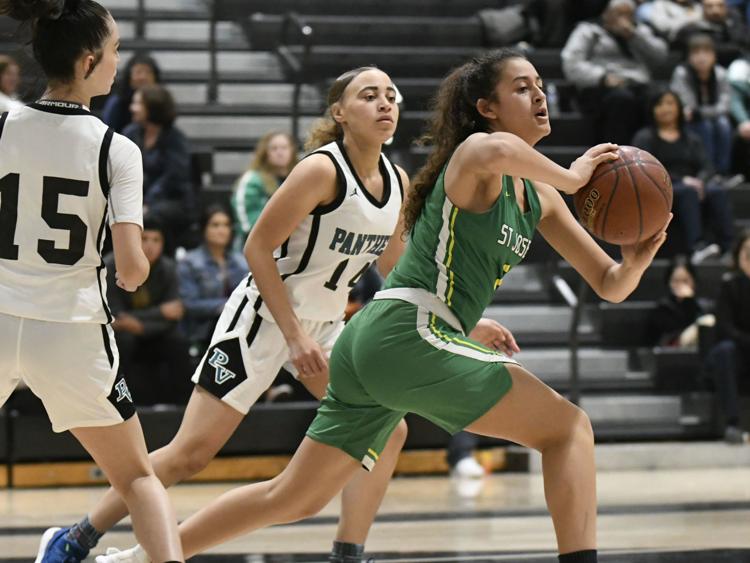 112619 SJ PV girls basketball 11.jpg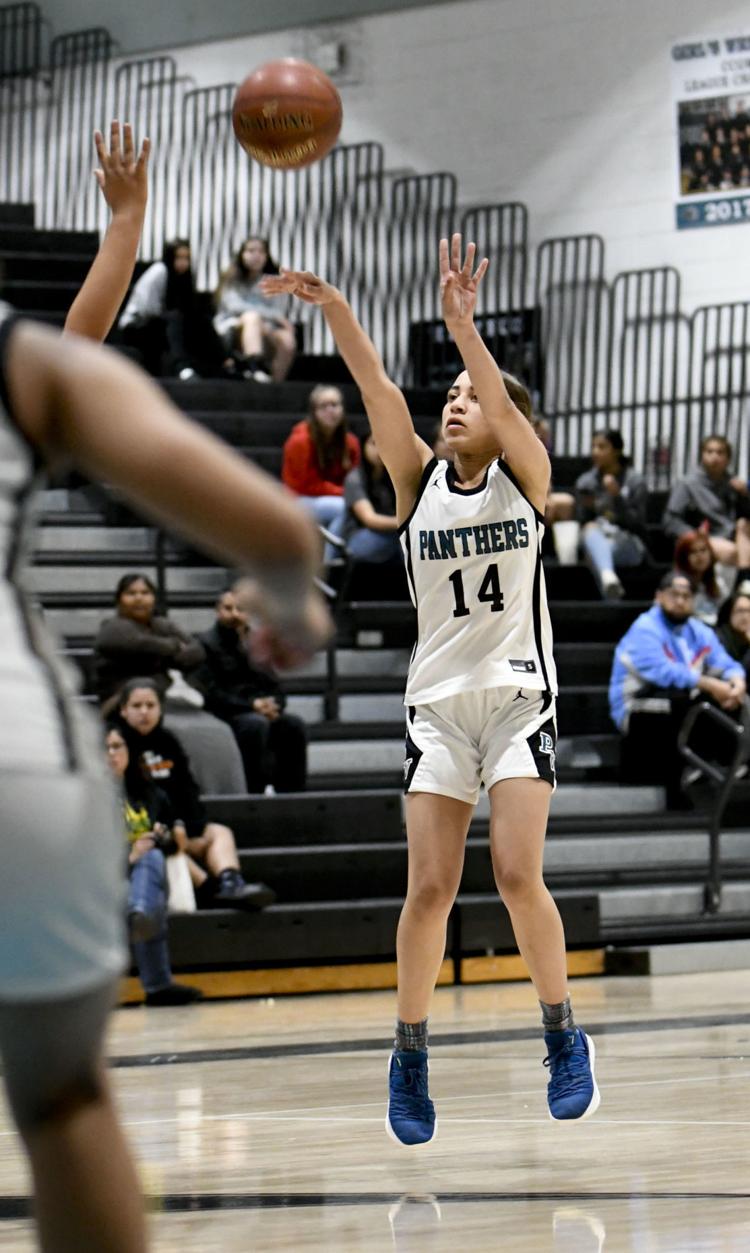 111919 SLO SJ girls bb 14.jpg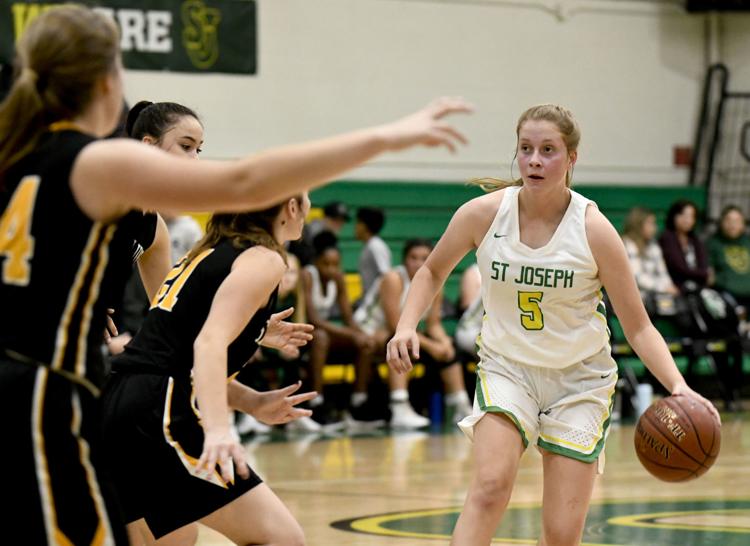 111919 SLO SJ girls bb 10.jpg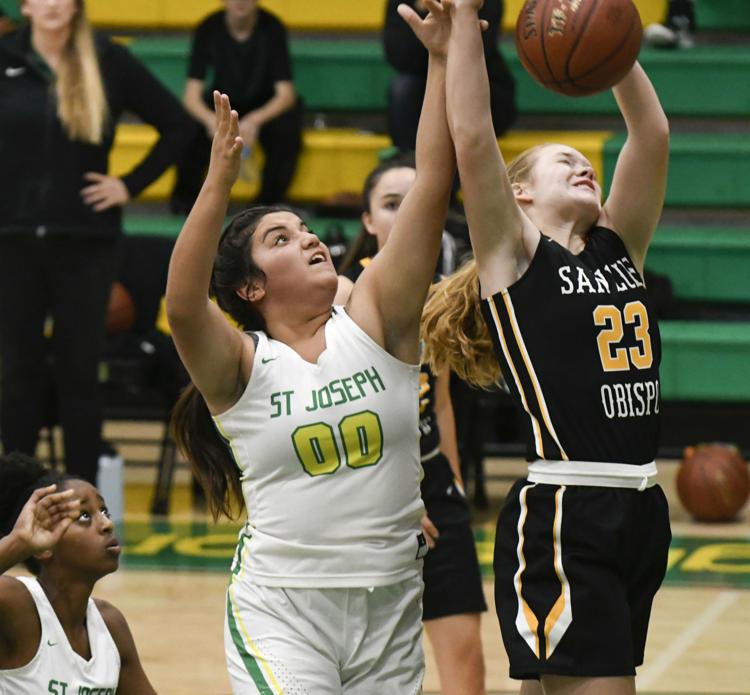 111919 SLO SJ girls bb 11.jpg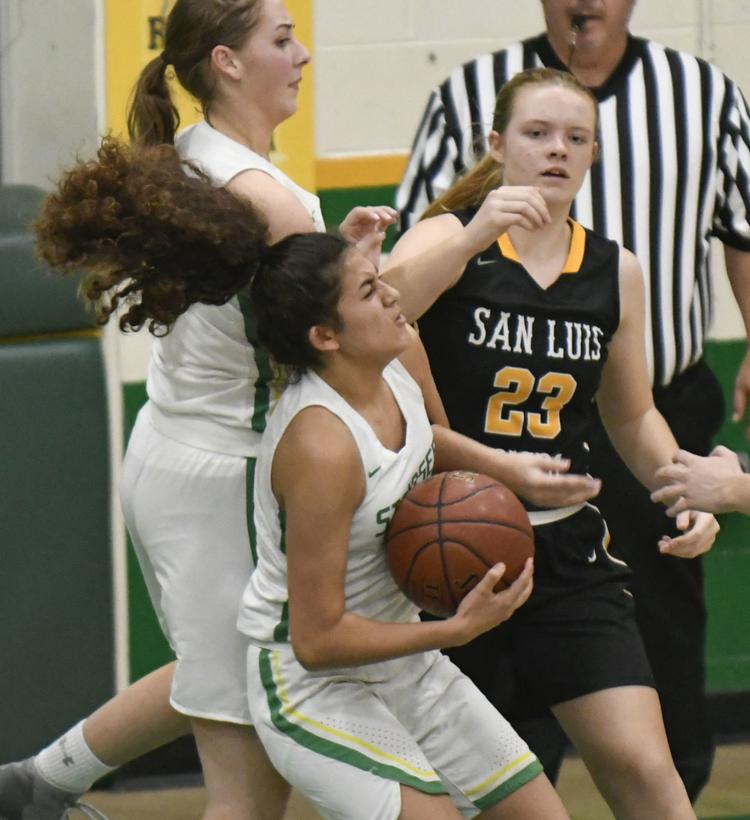 111919 SLO SJ girls bb 12.jpg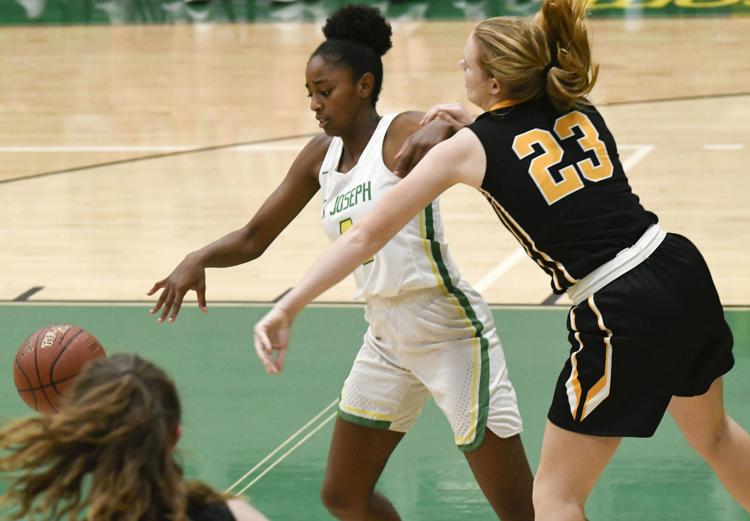 111919 SLO SJ girls bb 13.jpg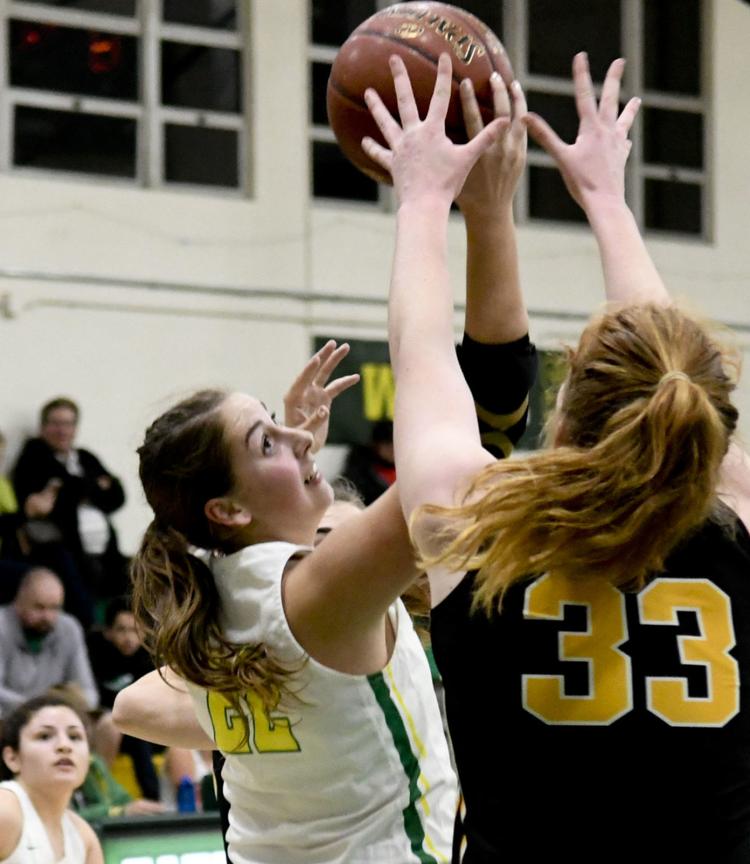 111919 SLO SJ girls bb 01.jpg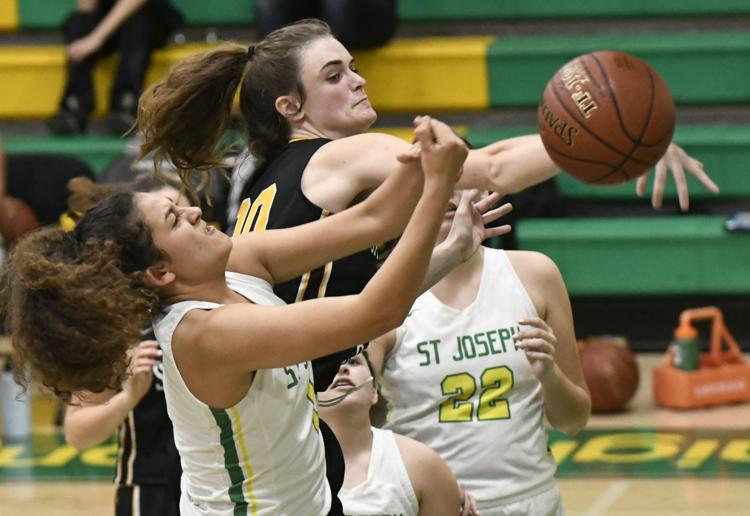 111919 SLO SJ girls bb 02.jpg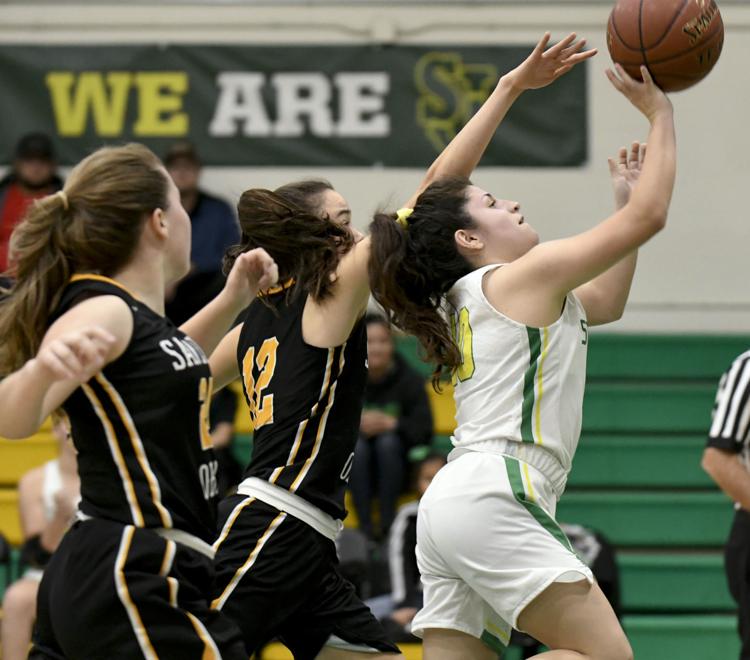 111919 SLO SJ girls bb 03.jpg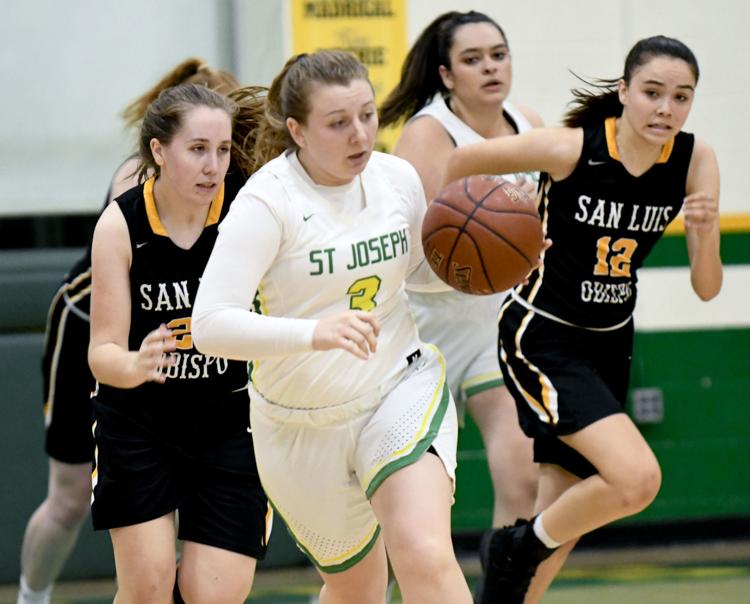 111919 SLO SJ girls bb 04.jpg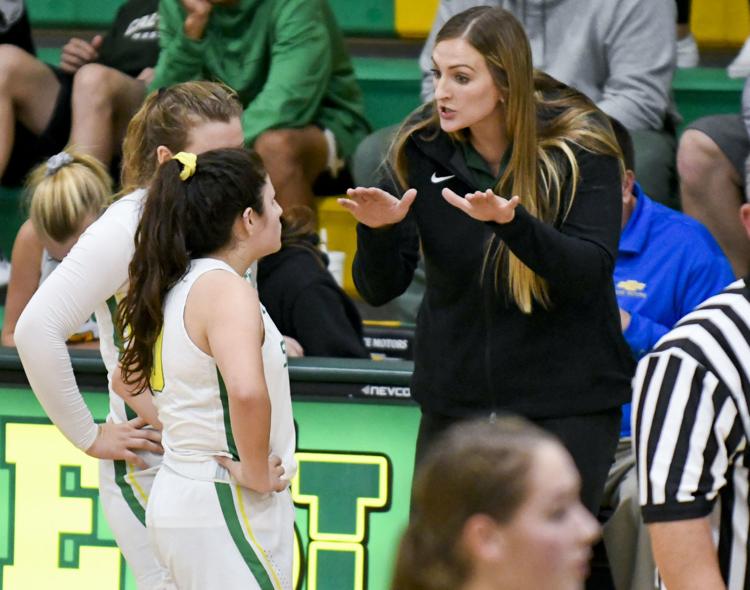 111919 SLO SJ girls bb 05.jpg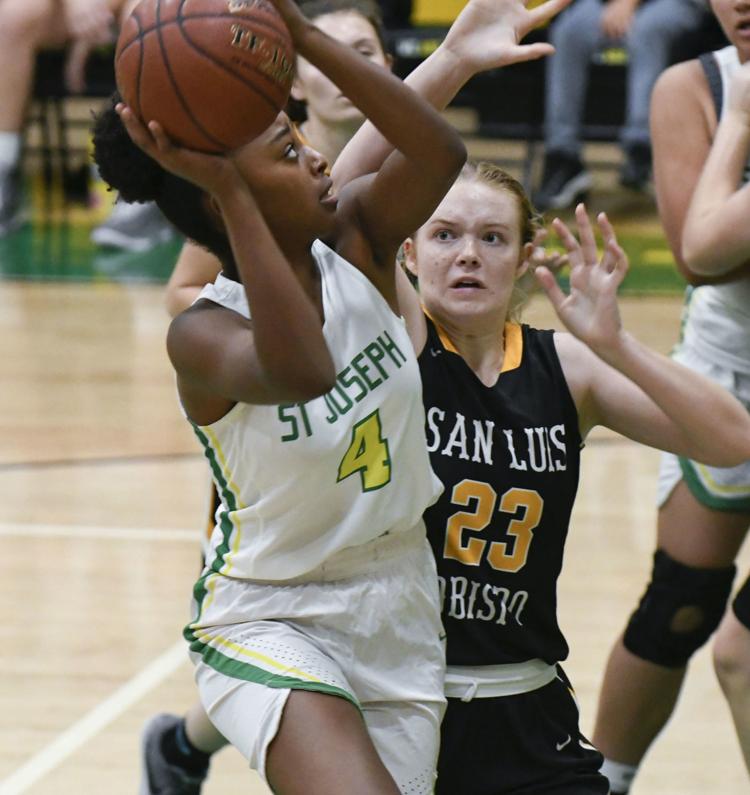 111919 SLO SJ girls bb 06.jpg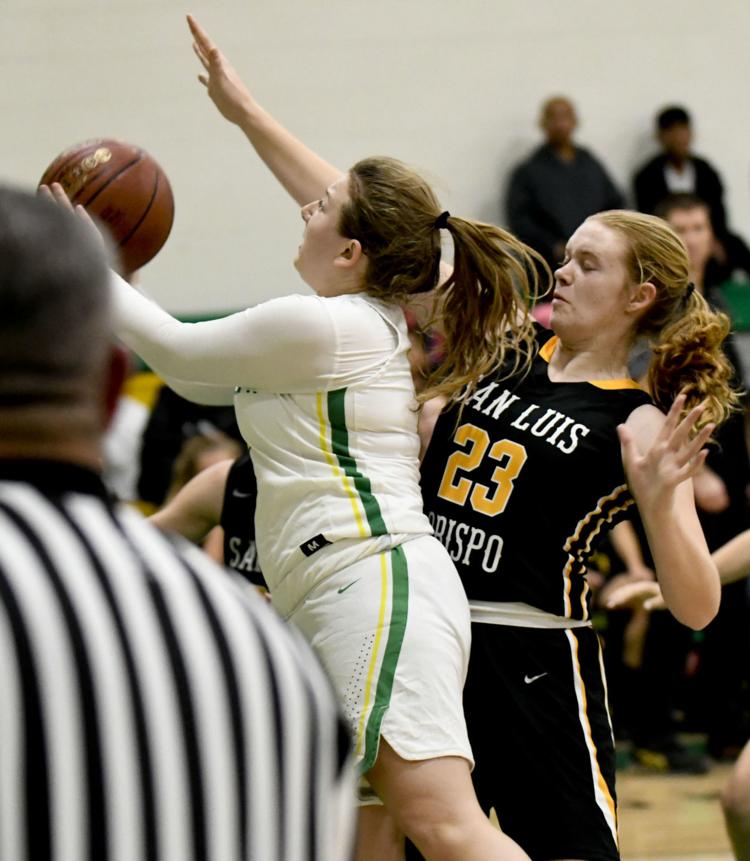 111919 SLO SJ girls bb 07.jpg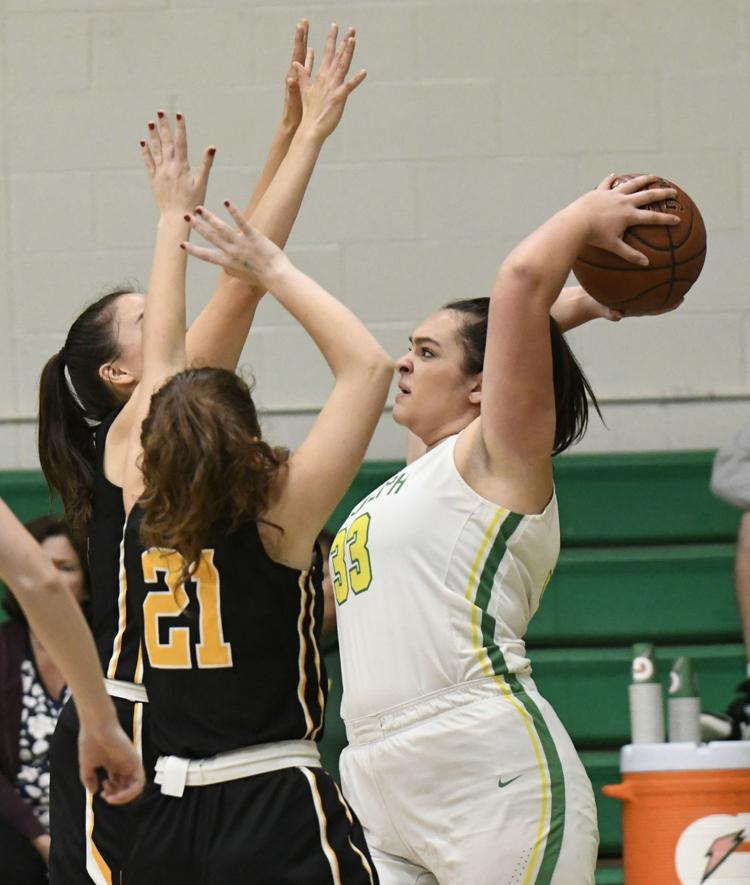 111919 SLO SJ girls bb 08.jpg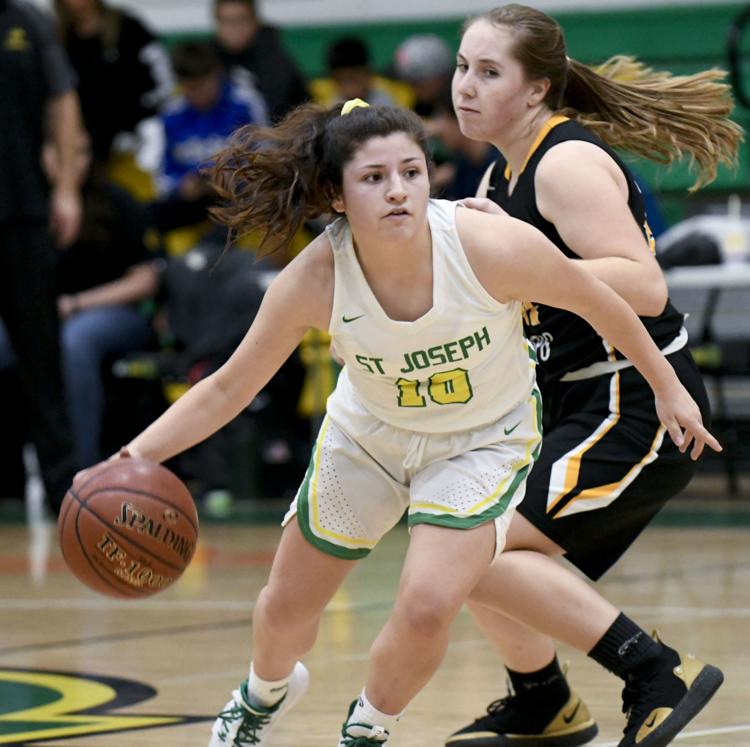 111919 SLO SJ girls bb 09.jpg