VOTE ON ALL THREE SITES. Voting closes on Wednesday, Jan. 13 at 5 p.m.
Santa Maria Times | Lompoc Record | Santa Ynez Valley News
It took nearly 7,000 votes cast, but the first round in the Player of the Decade contest has been settled. 
There were a few close races, and a few boat races, but 16 nominees have been whittled down to eight.
The most contentious race came in the Robbie Berwick-Chad Brodhead showdown. 
Brodhead, a Cabrillo High grad and the No. 11 seed, narrowly edged Berwick, a former Atascadero standout and the sixth seed. The final vote tally was 293-286 in favor of Brodhead.
Readers of the Santa Maria Times were able to cast votes for over week, with the polls closing at 5 p.m. Wednesday. 
St. Joseph graduate JoJo Walker was the winner of the second-tightest matchup, edging former Righetti star Ryan McGready 604-519. Walker was seeded third and McGready 14th.
Cameron Walker, the No. 1 seed and a Righetti High grad, edged No. 16 Bryan Smith of Arroyo Grande 492-112.
There was a major upset as Cabrillo's Aaron Abayari, the No. 15 seed cruised past Mission Prep graduate Quinton Adlesh 477-290. Adlesh, one of the Central Coast's greatest shooters and scorers, went on to play at Columbia and USC, but didn't get enough votes to surpass Abayari, a standout point guard during his days with the Conquistadores.
In another upset won by a former Cabrillo point guard, No. 13 seed David Terrones got past No. 4 seed Brent VanderVeen 436-231. VanderVeen was a standout post player and quarterback at Arroyo Grande High, who went on to play football at Oregon State.
In yet another upset, former St. Joseph guard Gabrys Saduanykas, the No. 12 seed, had little trouble with Cabrillo High graduate LeAndrew Knight, the fifth seed. Sadaunykas won 464-325.
Case Bruton, the No. 7 seed, had a tough go of it against No. 10 Gage Gomez, a former Arroyo Grande standout now a freshman walk-on at UCSB. Gomez won that matchup with the most votes cast in the first round, edging Bruton 932-314.
Another former Arroyo Grande great didn't have as much luck in the 8-vs.-9 matchup. Matt Willkomm, the No. 8 seed, was topped by former St. Joseph center Keith Datu 638-306.
Datu had the second most votes in the first round. There were 6,519 votes cast across all three sites when the polls closed at 5 p.m. Wednesday. Readers can now vote for the next matchups online at santamariatimes.com; lompocrecord.com and syvnews.com. The polls will close at 5 p.m. on Wednesday, Jan. 13.
The Times polled current and former coaches to develop its list of nominees for Player of the Decade. Players from Northern Santa Barbara County and Southern San Luis Obispo County whose final seasons where between 2009-10 and 2019-20 are eligible.
Player of the Decade Round Two
Updated
No. 1 Cameron Walker vs. No. 9 Keith Datu
Updated
Walker the Warrior will face Keith Datu, of rival St. Joseph in the Elite Eight. 
Walker was named All-Area MVP three times in his Righetti career: During his sophomore, junior and senior seasons.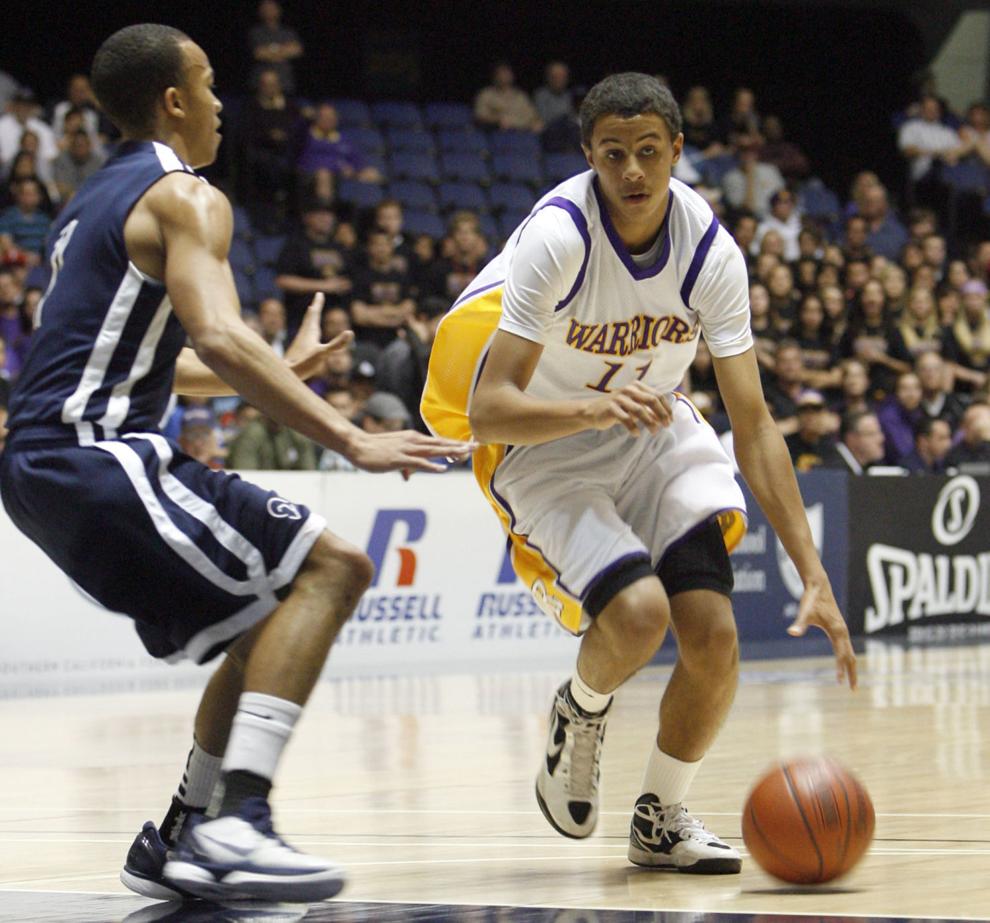 Kevin Barbarick once said of him: "Cameron is the best I've ever coached. And he has handled everything with such class. Cameron is so humble. He's a good person."
Walker averaged 21 points and 11-plus rebounds a game as a senior and played all five positions on the floor during his prep career. He averaged 22 points and 12 rebounds a game as a junior, splitting the All-Area MVP award with Cabrillo's Chad Brodhead, another nominee for Player of the Decade.. 
Walker played at Stanford for two seasons. 
He'll go against former Knight Keith Datu, a 6-foot-7 post who scored about 1,500 points with the Knights, adding nearly 1,000 rebounds and over 300 blocks.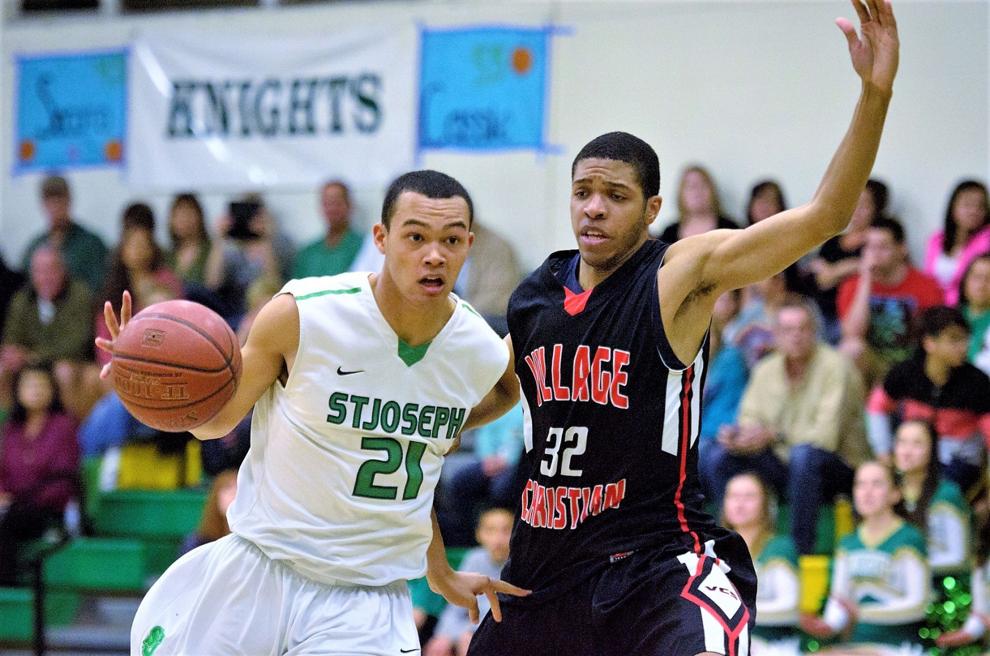 During his senior season, Datu averaged 19.3 points, 9.5 rebounds and 2.3 blocks a game. Datu played in 118 games as a Knight, scoring 1,448 points with 935 rebounds and 305 blocks, adding 75 assists and 73 steals. 
No. 10 Gage Gomez vs. No. 15 Aaron Abayari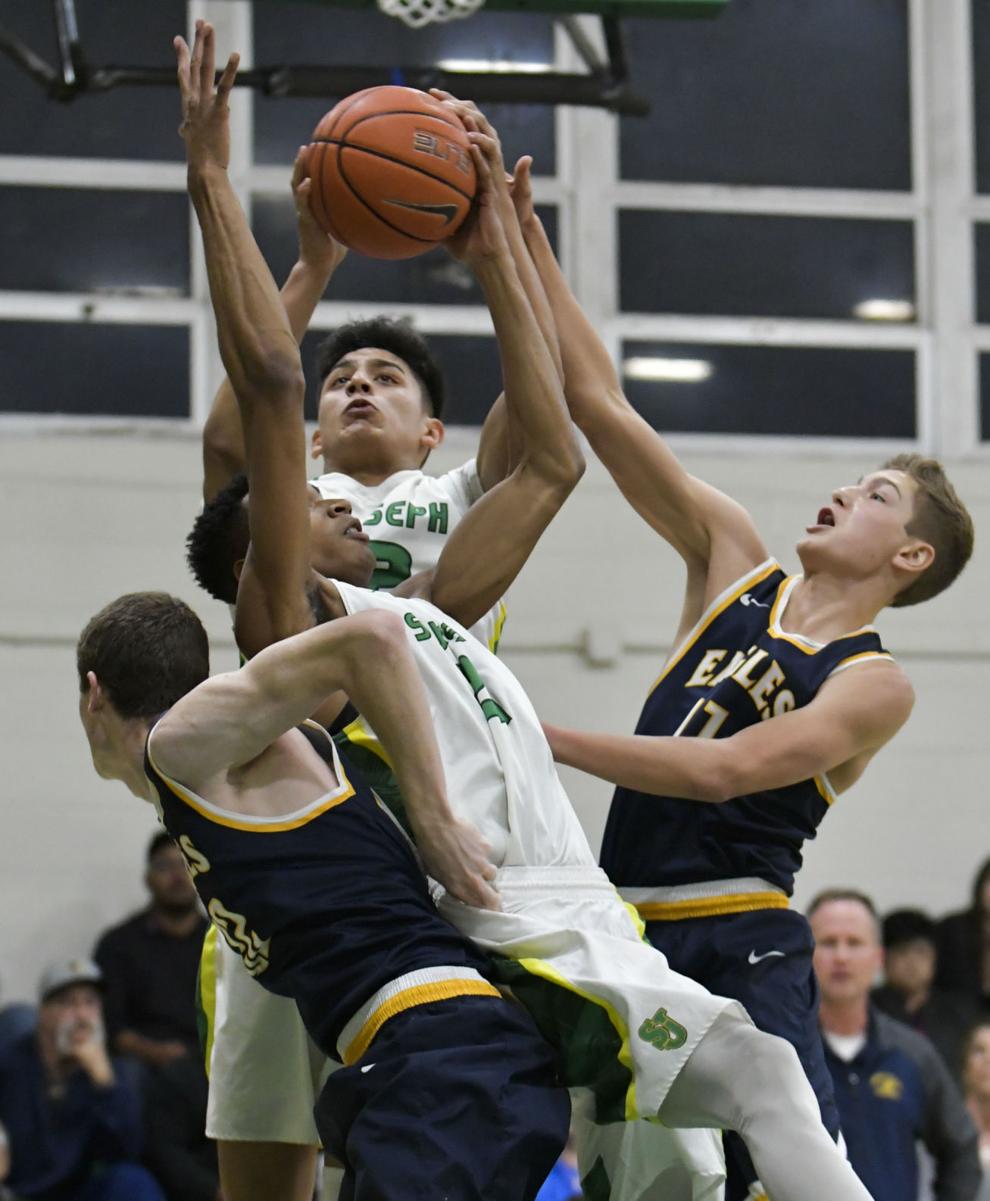 This matchup features two players who scored major upsets in the first round. 
Gomez, the No. 10 seed, edged Case Bruton, the No. 7 seed to advance here. Gomez, now a freshman walk-on at UCSB after graduating in 2020, was one win away from leading his school to its first ever state championship before his prep career ended at the onset of the coronavirus pandemic, which wiped out the entire slate of state title games.
Gomez averaged 21 points, 6.7 rebounds, 5.2 assists and 2.2 steals per game as a senior. He knocked down 120 3-point shots during his senior season.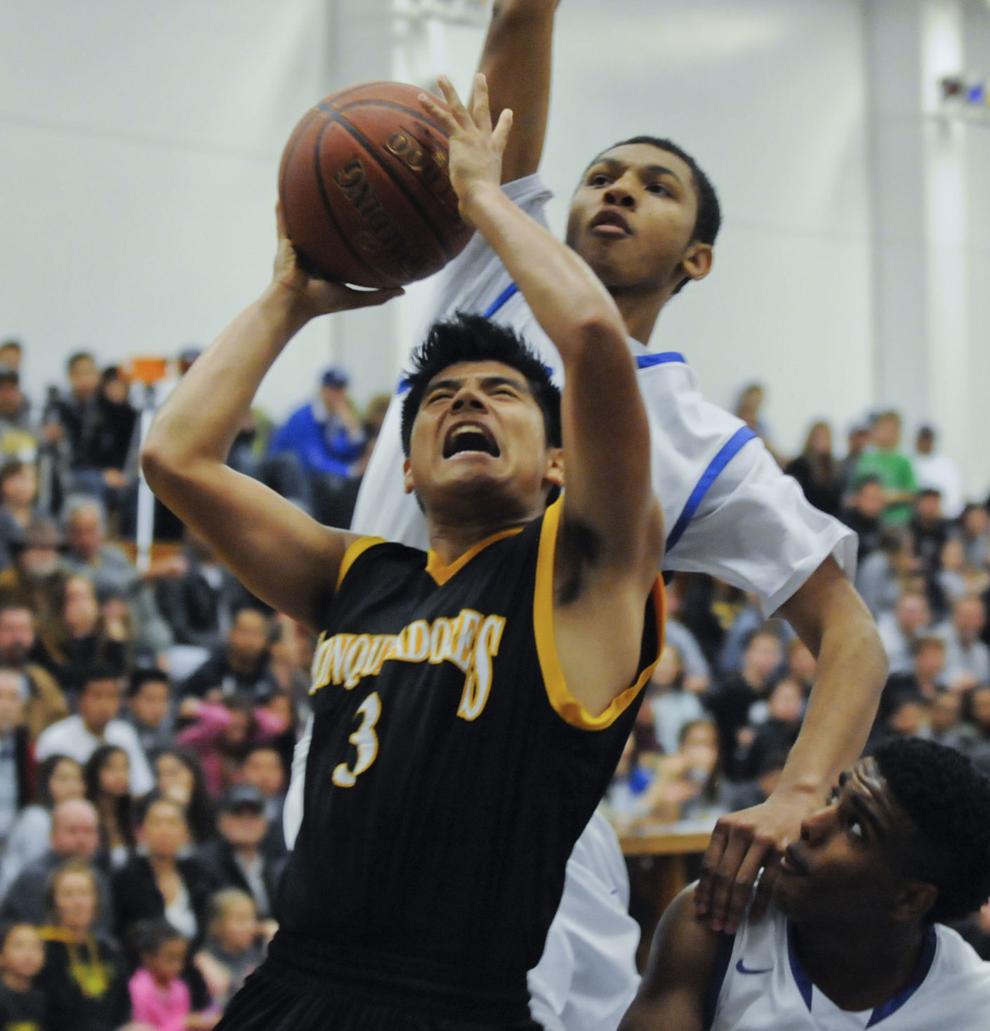 The former Arroyo Grande High sharpshooter will take on another efficient scoring threat in Abayari. The former Conquistadore shooting guard averaged 25.4 points a game as he led the Conqs to their fourth consecutive Los Padres League championship in the 2014-15 season.
Abayari was the LPL MVP that year. He was also voted the All-Area Offensive Player of the Year. Abayari senior season at Cabrillo included an unbeaten run through the LPL with a 12-0 record, despite Cabrillo losing the previous season's co-All-Area MVP Chad Brodhead.
No. 3 JoJo Walker vs. No. 11 Chad Brodhead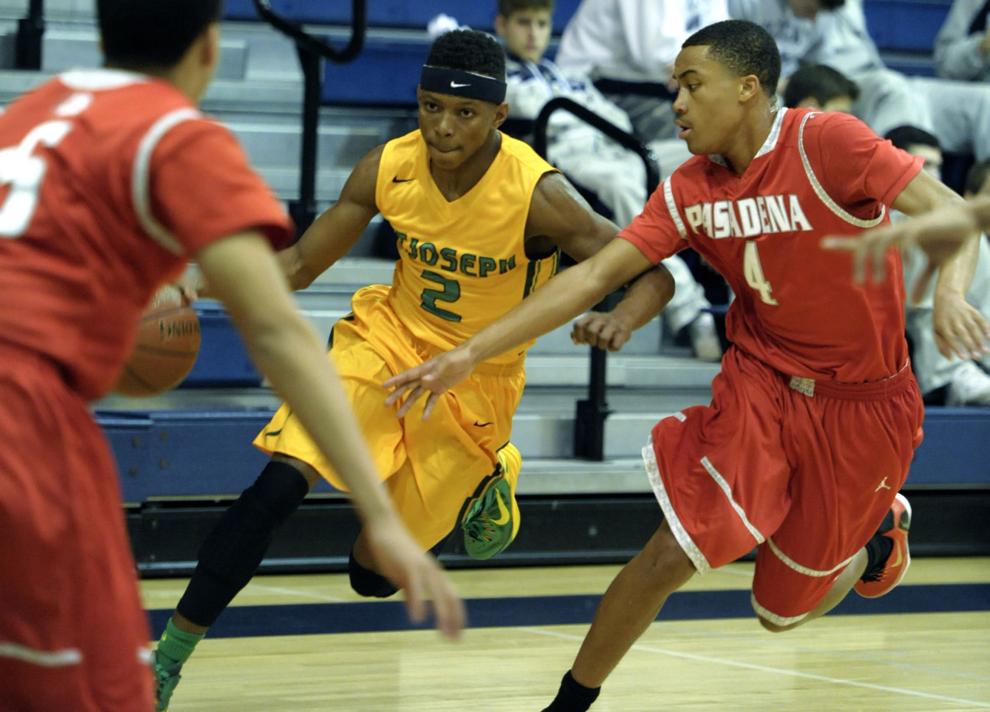 Walker, one of the most electric players the area has seen in not only this decade, but the 21st century goes against Brodhead in the second round.
JoJo Walker missed his freshman season of high school ball with a broken leg, but still went on to score 1,867 points in 93 career games at St. Joseph, averaging just over 20 points a game. 
As a senior, he averaged 23.4 points, 3.6 rebounds, 7.7 assists and 2.1 steals per game. He averaged 18.7 points a game during his junior and sophomore seasons.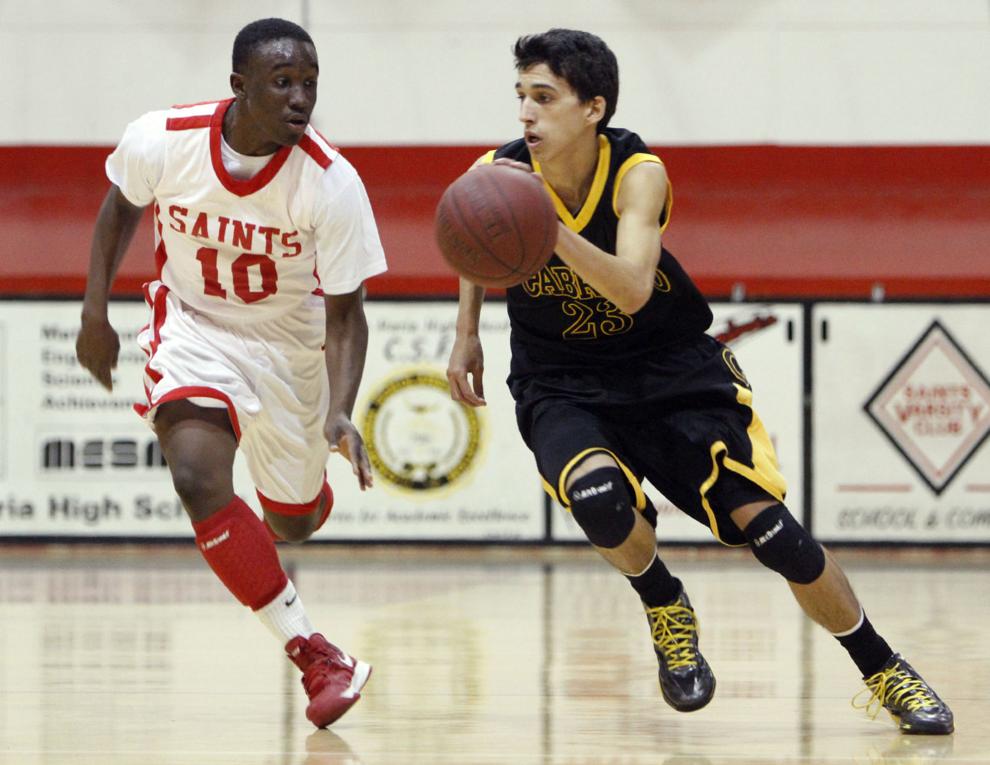 Walker was named the All-Area MVP in 2015-16 as the Knights won the CIF Southern Section Division 5AA title. He was named the CIF-SS Division 5AA Player of the Year.
Brodhead averaged 24 points, five rebounds and five steals a game in leading Cabrillo to its third straight Los Padres League title in 2013-14. He easily crossed the 1,500-point barrier at Cabrillo. He scored about 700 points during his senior season.
Brodhead was a lanky, talented wing player at Cabrillo, able to dunk, shoot, score and pass. He was the only player to loosen Cam Walker's strangle-hold on the All-Area MVP, earning co-MVP honors with the Righetti star in 2013-14. 
No. 12 Gabrys Sadaunykas vs. No. 13 David Terrones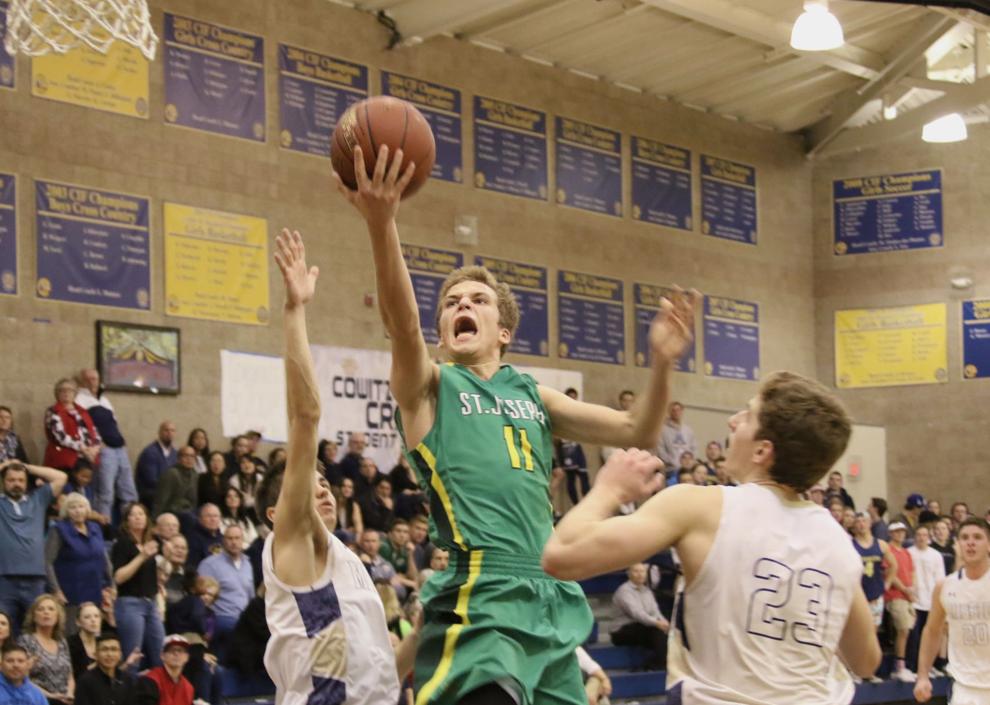 Sadaunykas will face Terrones in the second round. The former St. Joseph standout was only there for two seasons, but certainly left a legacy with the school.
A native of Vilnius, Lithuania, Sadunykas spent his junior and senior seasons with the Knights, playing in 18 games and averaging 9.7 points, 4.5 rebounds and 3.6 assists as a junior.
As a senior, he bumped those numbers up to 16.2 points, 7.5 rebounds and 3.5 assists a game to earn earn PAC 8 League MVP honors and help the Knights capture a CIF Southern Section championship in the process.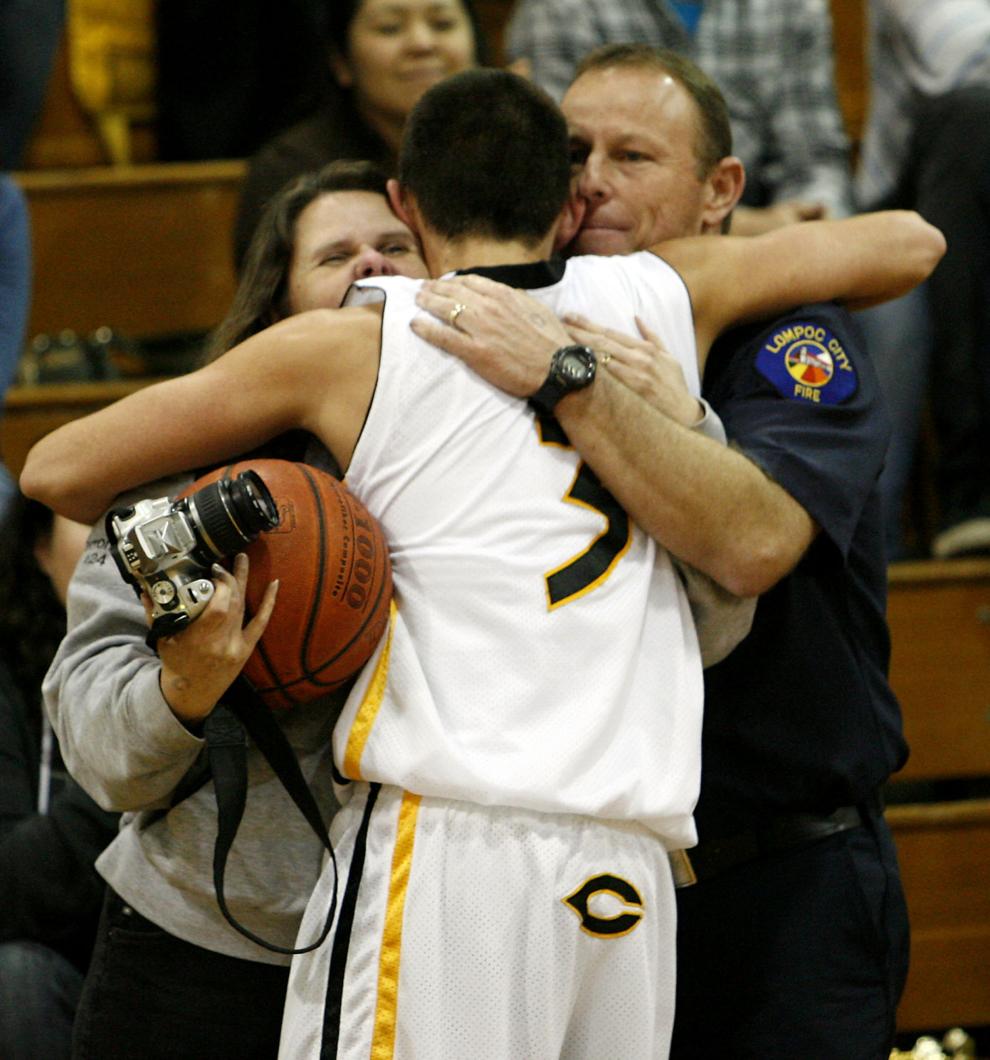 Terrones, a hard-nosed guard under intense coach Gary West, earned his reputation as an elite competitor after leading Cabrillo to a remarkable turnaround during the 2009-10 season.
After going 9-18 overall and 3-9 in the Los Padres League the year prior, Terrones and the Conquistadores won the LPL title with a perfect 12-0 mark. They finished 21-6 overall. He led Cabrillo in points (20.6 per game), assists (6.7) and steals (4.2) that year. 
Terrones topped the 1,000-point mark at Cabrillo and was a four-year varsity player who earned All-CIF honors as a senior. He scored over 530 points in his senior season alone.