Bryan Ayer Court at Lompoc High School's Paisola Pavilion was packed with players Friday afternoon and evening for the second day of Lompoc High School's 13th annual Bryan Ayer Classic.
"I like running the tournament. It's so nice. It's home," said Lompoc Athletic Director and girls basketball head coach Claudia Terrones. "Bryan was a pretty amazing guy and it's nice to be able to honor him.
"And it's nice getting all the teams back. We have a full field of eight teams. After the games Saturday, we'll have a big fried chicken feast for everyone. It's one of the things we're known for."
There were four games on Friday.
Up first – The Santa Ynez Pirates and Orcutt Academy Spartans.
For the second time this week, the Spartans came out on top, winning Friday's game 56-38.
The teams played Tuesday at Santa Ynez High and the final score was almost identical with Orcutt Academy (6-0) winning 58-38. The Pirates are now 1-5.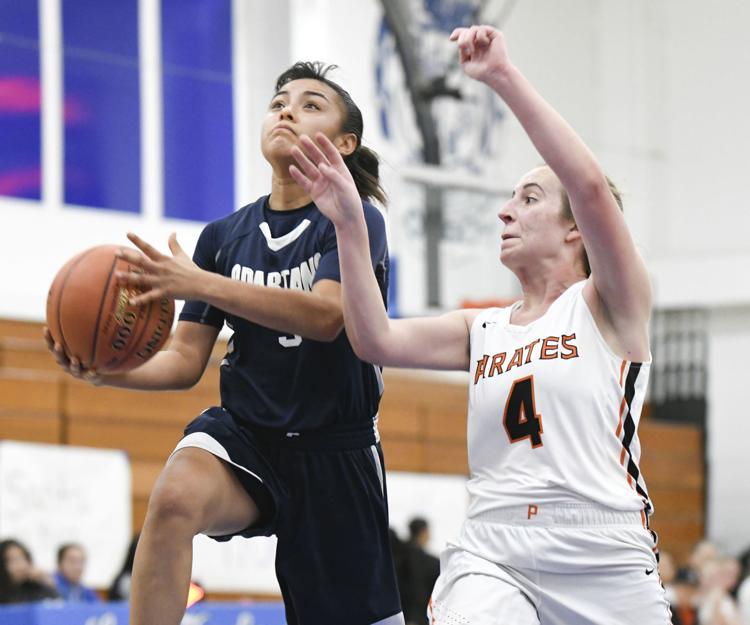 "Both games were very similar," said Santa Ynez head coach Jason Finley. "We hung with them through the first half and then they pulled away in the second."
Orcutt Academy's Devyn Kendrick led all scorers with 17 points. Teammate Giselle Calderon added 16 which included two 3-pointers.
Halle Maniscalco was Santa Ynez's leading scorer with 14 points, sinking four 3-pointers in the game.
Orcutt Academy went 10-of-12 from the foul line while Santa Ynez was 4-of-6.
Orcutt Academy's full court, man-to-man defense was the key to the Spartans' success.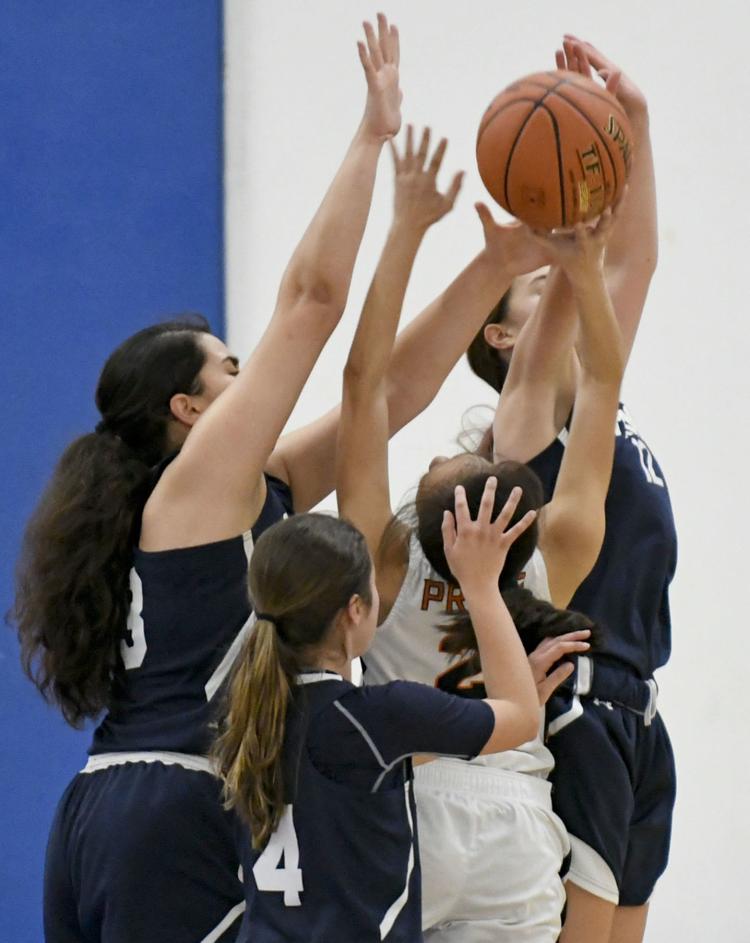 The Spartans played in-your-face defense that made it difficult for the Pirates to get the ball up court while also limiting the Pirates' chances for fast breaks. Whenever a Santa Ynez player picked up her dribble, an Orcutt Academy player would try to tie her up before she could get off a pass and that led to a number of tie-up, jump ball situations that also worked to the Spartans' benefit.
"We've been working a lot on defense and it paid off today, our trap really paid off," said Orcutt Academy head coach Tom Robb. "It took us a while to get it going but once we got it working, it created a lot of turnovers."
"The girls were bringing the ball up court with their heads down and that gave the Orcutt defense a chance to steal the ball," said Finley. "When we were able to break the press, we were just fine."
You have free articles remaining.
The Pirates tried to rely on 3-point shooting to beat the Spartans' defense and give themselves a chance for a comeback.
The Pirates hit seven 3s, but took 21 shots from beyond the 3-point line.
"We're a 3-point shooting ball club. We tell the kids, 'if you're open, shoot it, that's our identity,'" said Finley. "We've got a lot of girls who can hit the 3."
Although Santa Ynez controlled the boards, Orcutt Academy players swarmed to the ball making it difficult for the Pirates to get any easy putbacks.
In one early sequence, Santa Ynez missed a shot from in close, got the rebound and, under pressure, tried for the putback – and missed. Santa Ynez got off five contested shots in a row before Molli Kadlec was fouled going up for the sixth.
That was not an isolated incident as the pattern repeated itself throughout the game.
"We missed quite a few layups ourselves so it went both ways," said Robb. "We try to rotate the ball on offense, look for the give-and-go and use our speed to our benefit. We're not the tallest team but we've got a lot of quickness and we have to take advantage of that."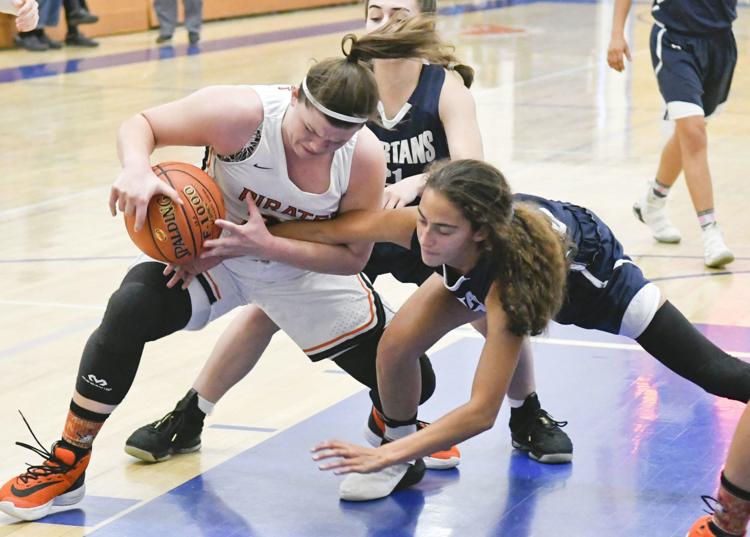 Meanwhile, Orcutt Academy used its defense to create turnovers which led to several fast break layups and a 13-5 lead after the first quarter.
Santa Ynez chipped away at the lead, and when Kadlec's turnaround jumper fell just before the halftime buzzer, the Pirates cut the Spartans' lead to five, 25-20.
The Pirates kept the game close until there were three minutes left in the third quarter.
On a fast break after a Mariah Lopez rebound, Lopez found a racing Erynn Padhal open, got her the ball and Padhal went in to score – igniting a 9-0 run to close out the quarter and giving the Spartans a 44-28 lead and effectively put the game on ice.
"Orcutt Academy is a good team, great players, great center (Lopez)," said Finley. "We're a young team and we're trying to find our way. We're playing a lot of good team right now trying to find out who are starters should be and what our rotation should be. We've got to handle our business and right now, we're not but we'll have it all worked out by the time we get to (Channel) league play."
Orcutt Academy (6-1) then suffered its first defeat of the season, falling 42-40 to the Santa Barbara Dons in the Spartans second Friday game.
Vanessa Salazar led the Spartans with 12 points, hitting three 3's. Calderon had 11 points while also sinking three 3's and Lopez had 12 points.
120619 SY OA girls bb 02.jpg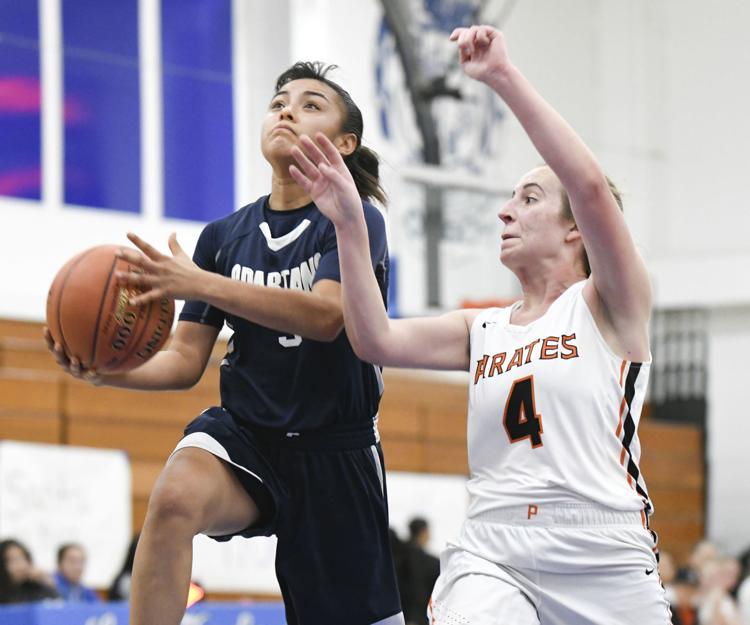 120619 SY OA girls bb 01.jpg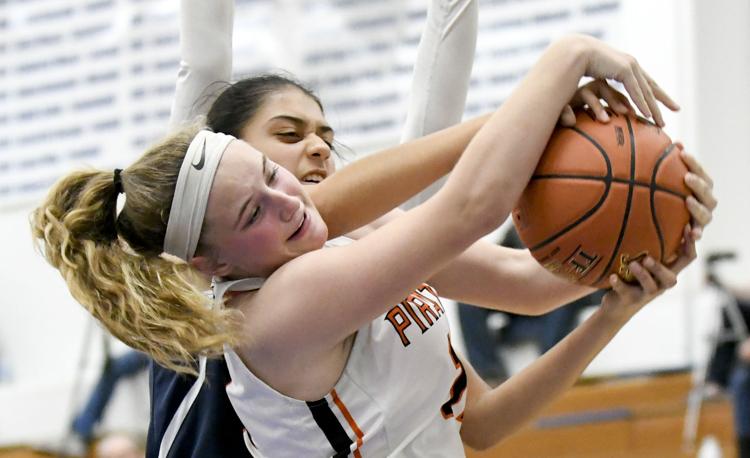 120619 SY OA girls bb 03.jpg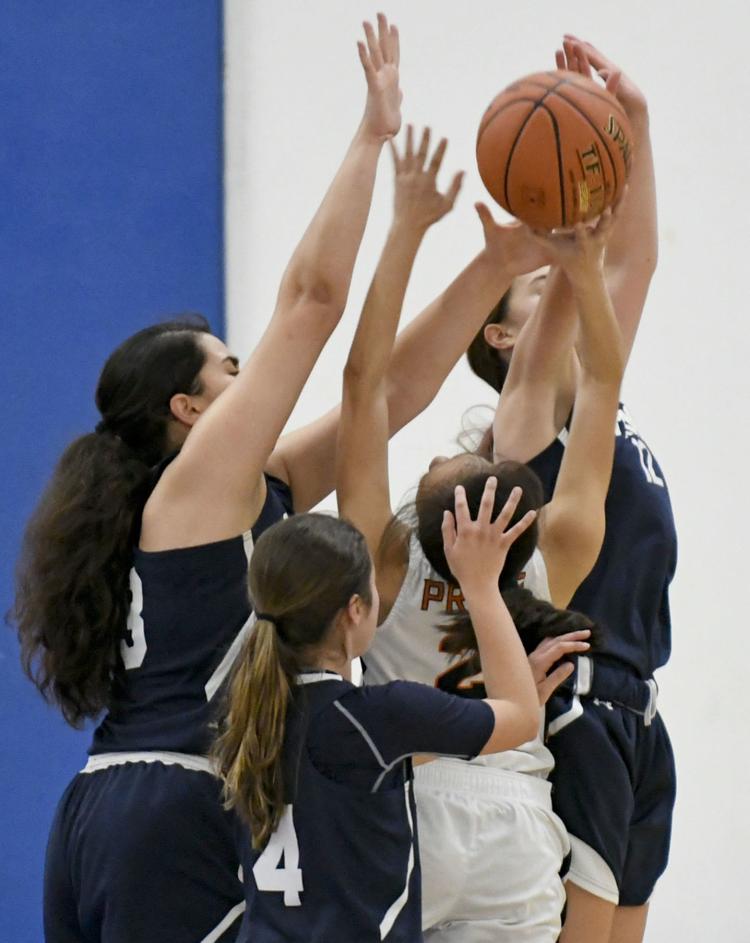 120619 SY OA girls bb 04.jpg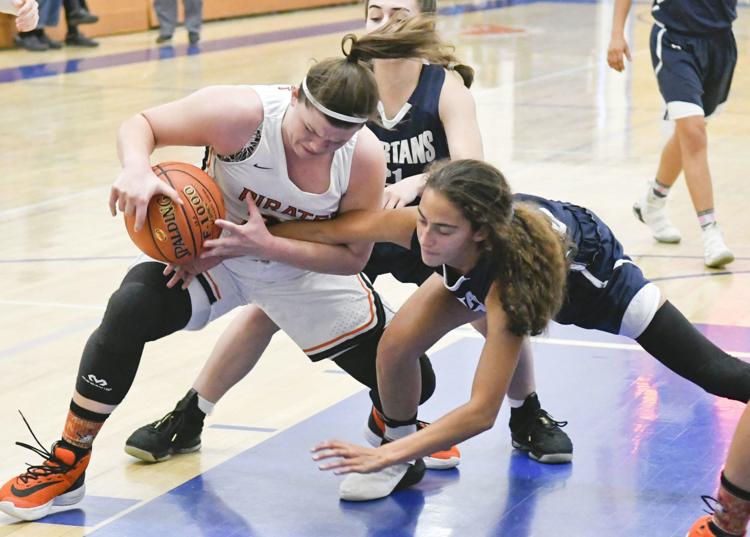 120619 SY OA girls bb 05.jpg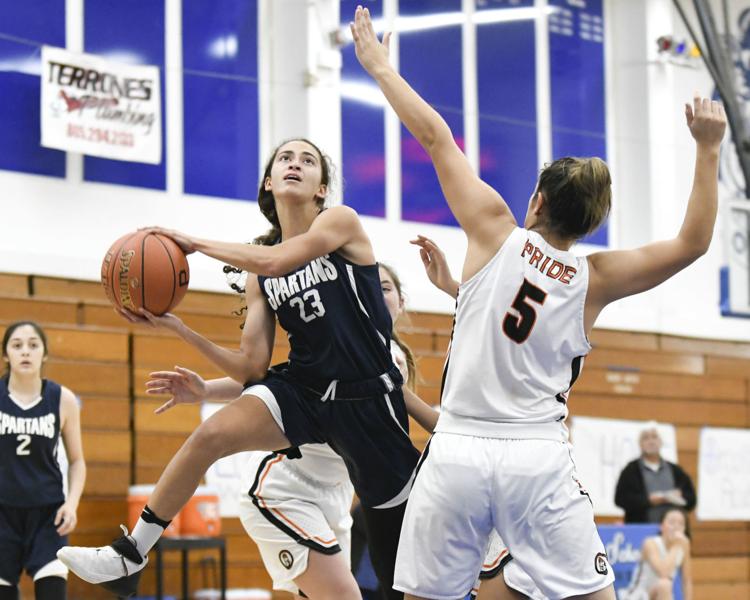 120619 SY OA girls bb 06.jpg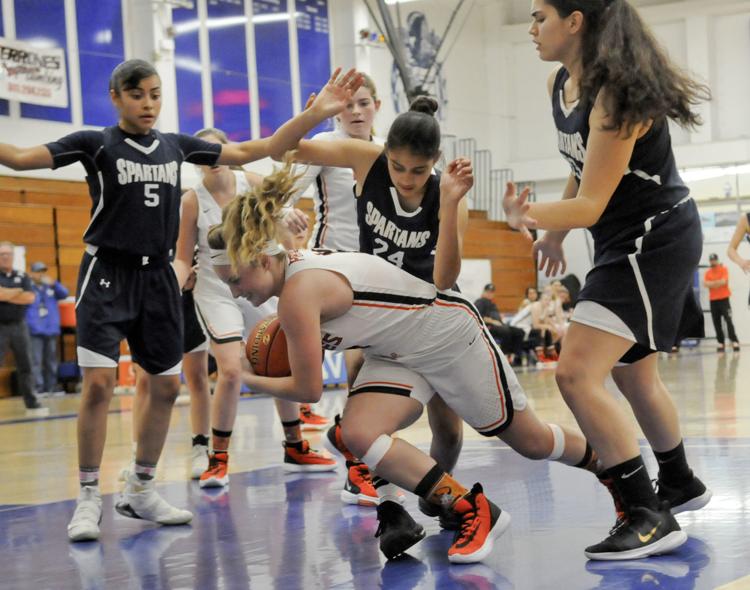 120619 SY OA girls bb 07.jpg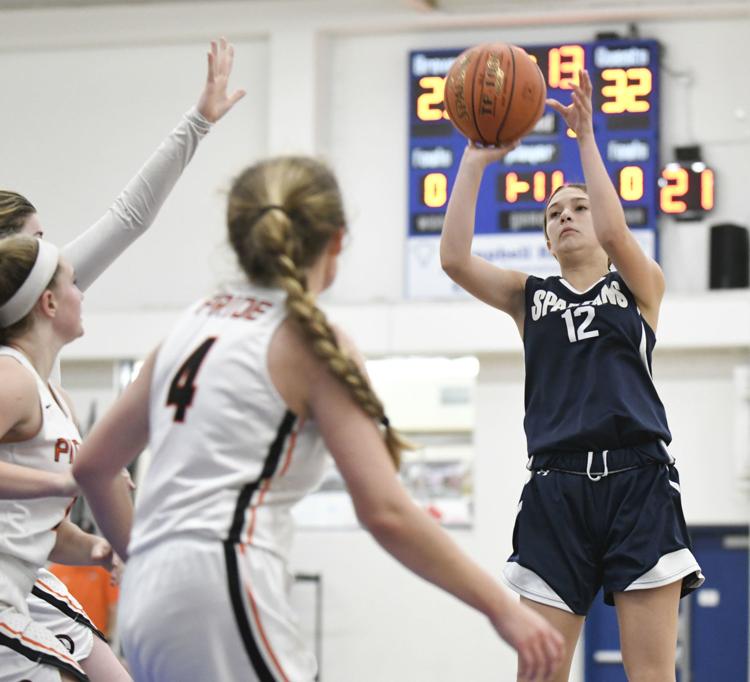 120619 SY OA girls bb 08.jpg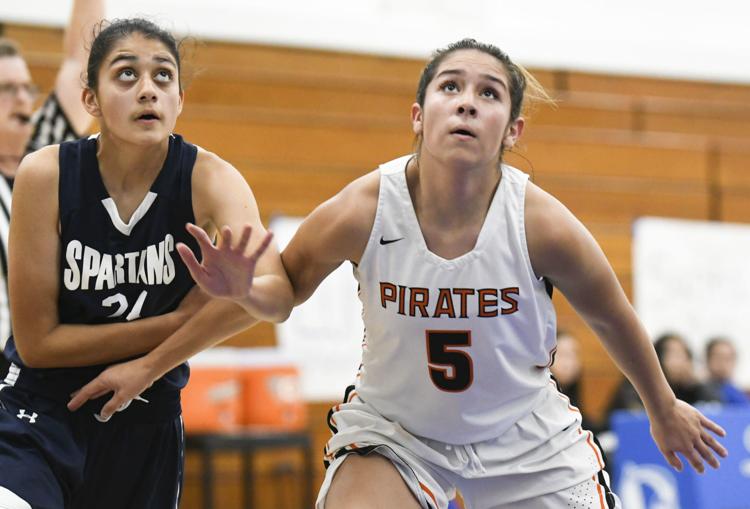 120619 SY OA girls bb 09.jpg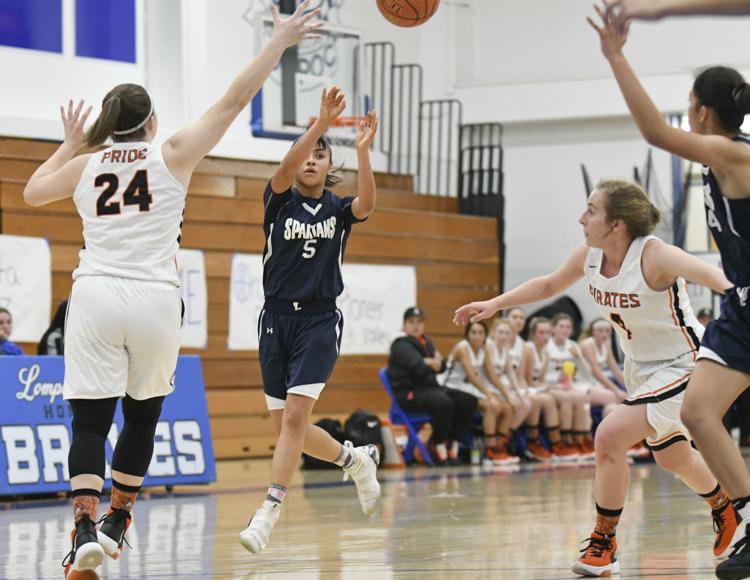 120619 SY OA girls bb 10.jpg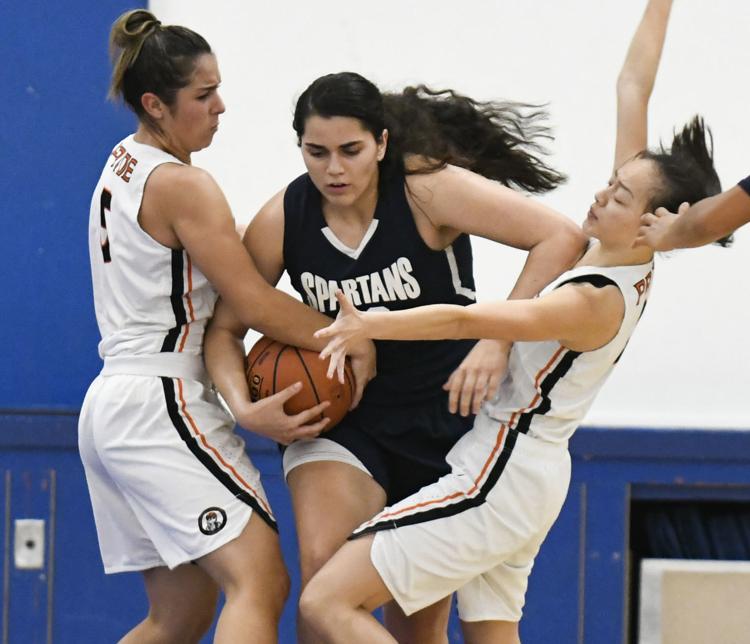 120619 SY OA girls bb 11.jpg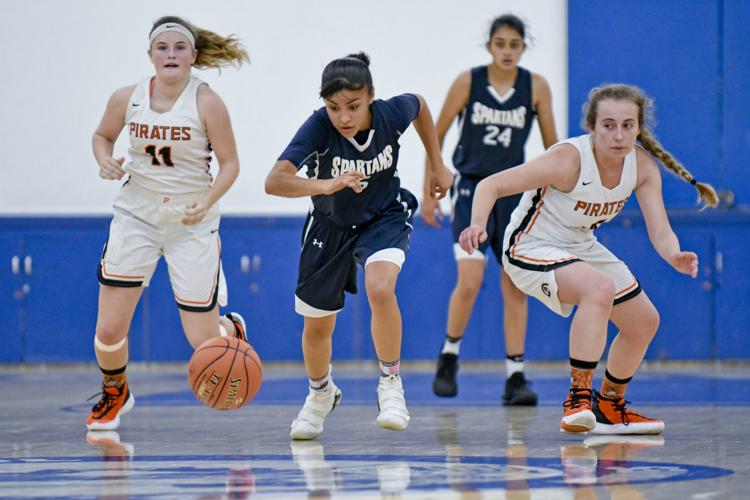 120619 SY OA girls bb 12.jpg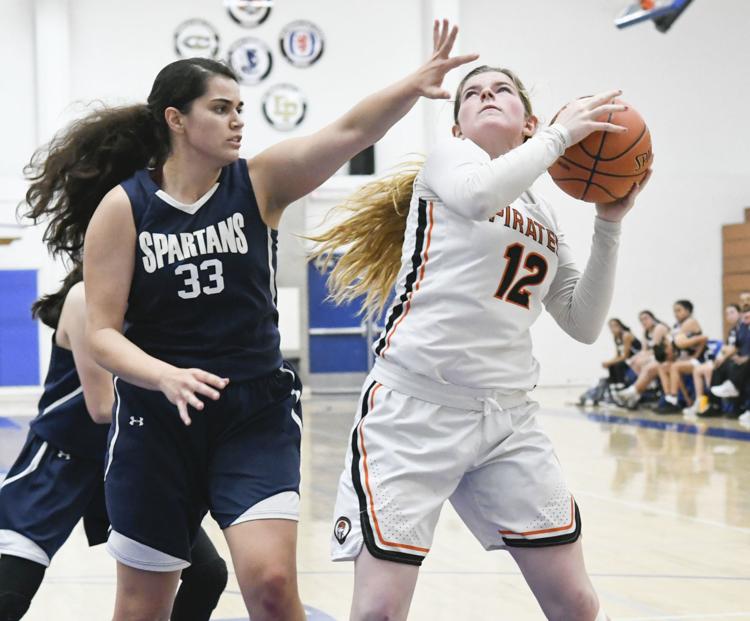 120619 SY OA girls bb 13.jpg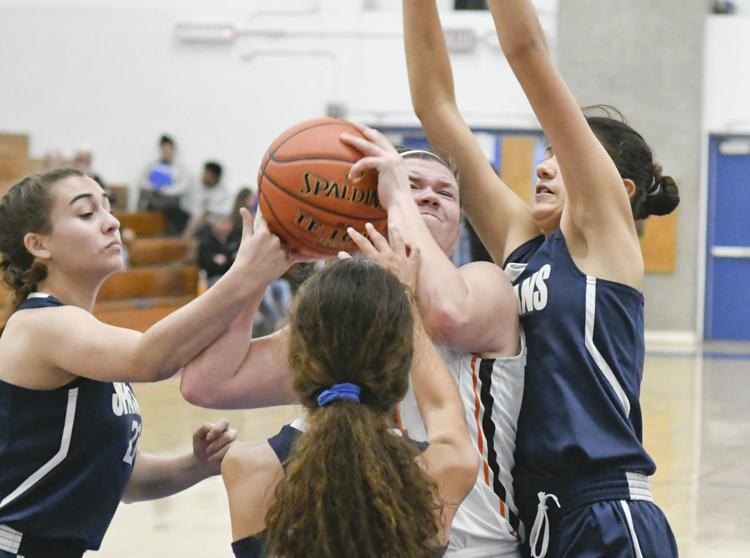 120619 SY OA girls bb 14.jpg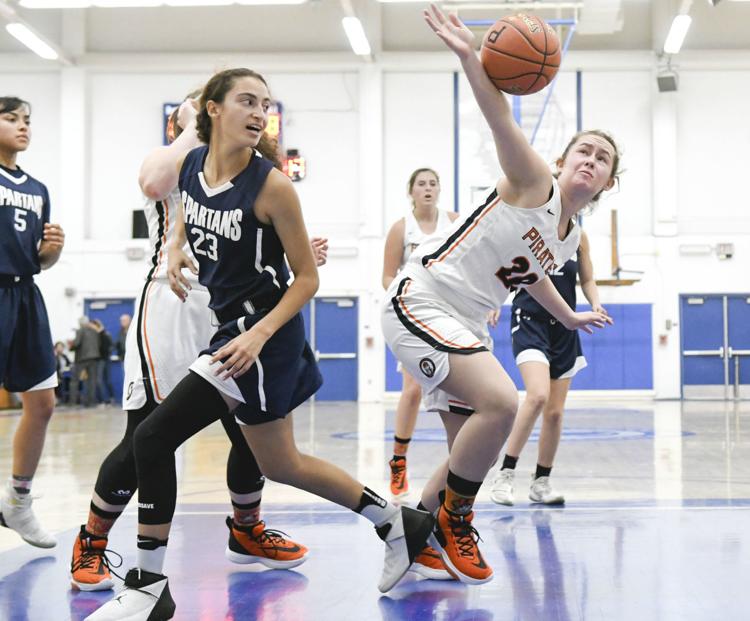 120619 SY OA girls bb 15.jpg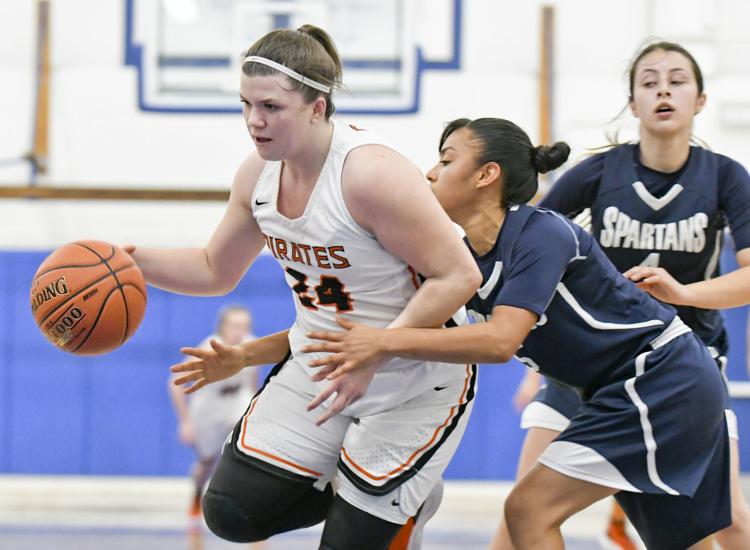 120619 SY OA girls bb 16.jpg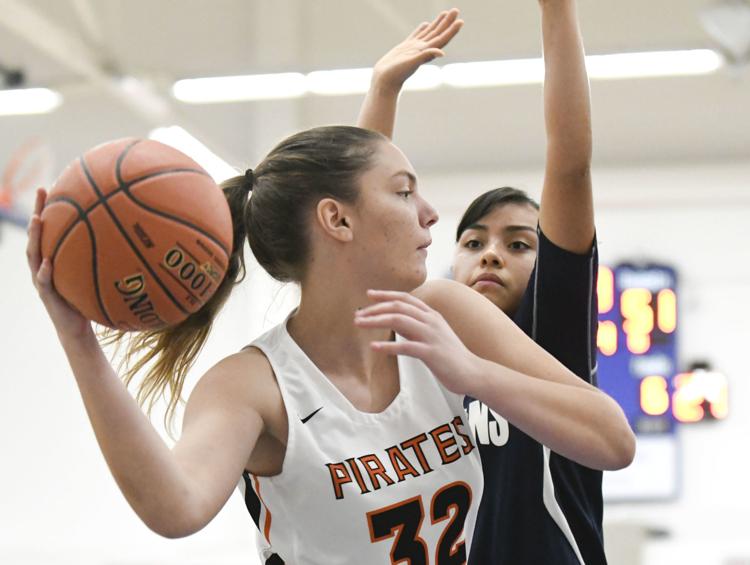 120619 SY OA girls bb 17.jpg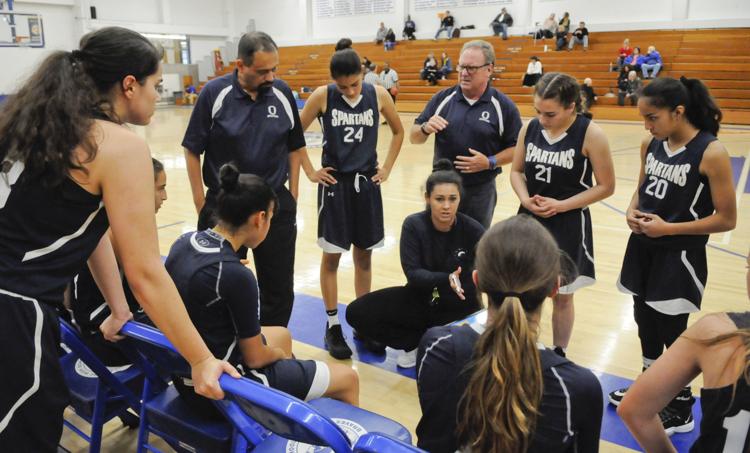 120619 SY OA girls bb 18.jpg